The Sims 4 is the game of the games. The beautiful simulator where your imagination is the only barrier. The base game has many cool features, but you can expand your fun with the awesome expansion packs if you want to. In this list, we will show you all the expansion packs that exist for the game and help you to choose the best one.
Best Sims 4 Expansion Packs Ranked
9. The Sims 4 Get To Work

The first-ever expansion pack for the new generation of The Sims, Get to Work expansion explores the world of making a sweet coin. With the Sims 4 Get to Work, you finally will get something to keep your sim busy and satisfied.
This awesome expansion pack brings three new open careers to your world. Become a hot doctor, honest cop, or crazy scientist and fully explore what it is like to be one. With open works, it is so easy to spend your whole day in the Sims world.
The business part of this expansion is one of the best features in the game in general. You have endless possibilities: feel free to open a bookshop, grocery store, high-end boutique, or a shop entirely dedicated to lumps of clay (sims LOVE their clay, am I right?).
8. The Sims 4 Island Living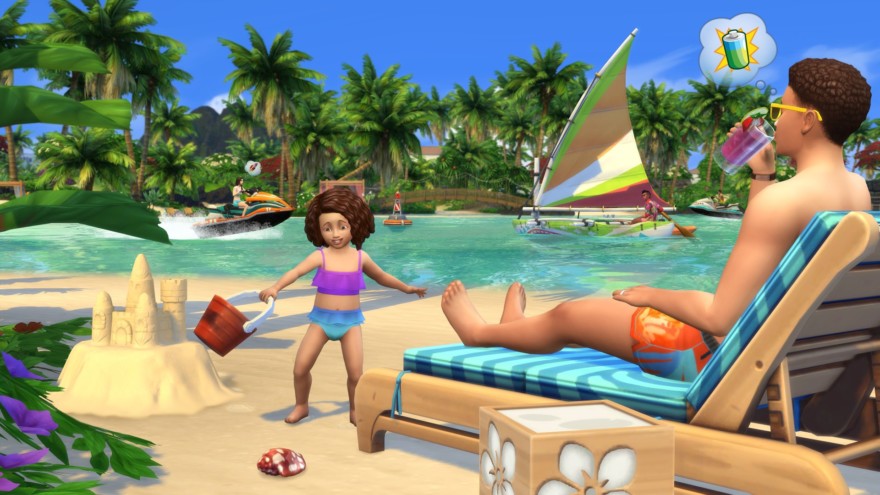 Island Living pack is a beautiful tribute to islanders around the world. The exotic and magnificent city of Sulani (the most picturesque in the game) and the pack itself offers you many new activities, events, and plants to eat and grow.
The long-awaited feature of swimming in the ocean was reintroduced in this pack. Sims now can swim, sail in canoes and boats, and sunning on the beach. A new conservationist career opened the opportunity to clean your town and make it better.
With Island Living, simmers got a new supernatural being: mermaids. They are fully customizable and have a lot of cool powers, including speaking with dolphins.
Overall, this is an amazing pack for island lovers who want to put your sim into Caribbean life culture.
7. The Sims 4 Eco Lifestyle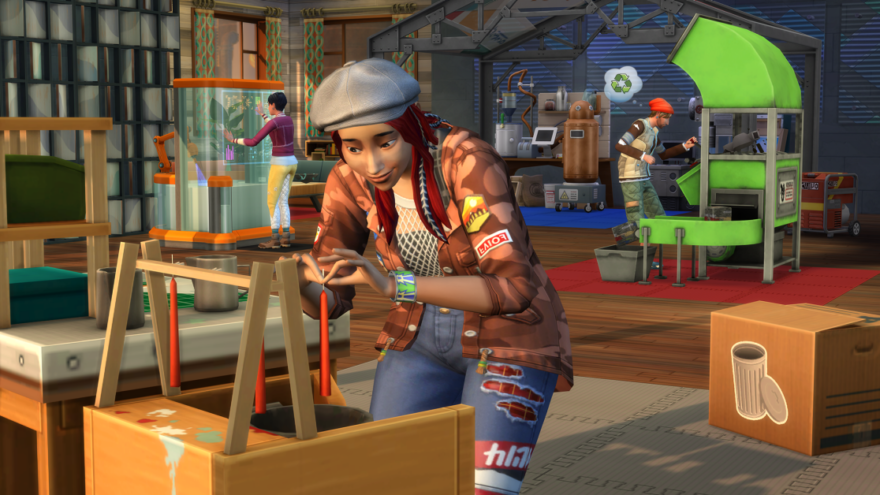 In this pack, The Sims team continued the theme of sustainable living that was started in Island Living. Eco Lifestyle pack introduces sims to an eco-footprint and teaches gamers how to avoid living in smelly and dirty towns. Now your massive mansion can be harmful to the environment, so if you like your neighbors, recycle!
Neighborhood Action Plans is another feature worth mentioning. The Sims can now vote for changes and modifications in their neighborhood. You can win or lose, chosen plans can be annoying, but this feature adds a lot of randomness to the game and make it a lot more fun.
6. The Sims 4 Cats and Dogs

Pets are a stable in The Sims franchise since The Sims 2. Everybody loves their furry friends and Cats, and Dogs expansion pack was an instant hit when it came. Smart animals came with a very detailed CAS, that allows you even paint on your dog. You cannot play with them directly (like in real life), but they have a lot of love to give to you.
In this pack, we've got a veterinarian clinic, that's why your pet can get sick. Fortunately, it is relatively easy to cure them. You can buy a clinic and be a vet to help animals too.
Unfortunately, this pack does not contain small pets, so loved by children. You should buy My first pet Stuff Pack to add them to your game. It was a big controversy when the pack came in, but since Cats and Dogs are so well developed, we think it is a good pack.
5. The Sims 4 Get Famous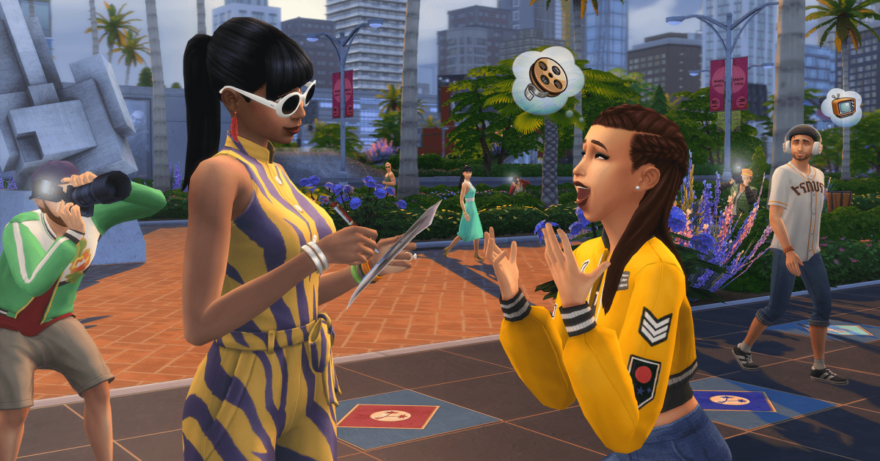 The Sims 4 Get Famous pack is entirely dedicated to the life of rich and famous. The expansion adds a new Fame System to the game with its pros and cons. A new blogger career was added to the pack, so your sim can become a new hot Youtube star with this pack. Imagine that!
It could be a forgettable pack, but one feature just standouts! Highly detailed, interesting, and engaging active actor/actress career is a gem of this expansion pack! You will feel like a real actor on a scene with beautiful decorations, different playing options, and opportunities. This feature makes the pack worth every penny.
4. The Sims 4 Discover University

The Sims team worked very hard on this expansion pack, and Universities in The Sims 4 are truly incredible. There is a complex system of semesters, essays, presentations, homework, term papers, and exams in the pack. You can live at home or in the dorm with other students, participate in various after school activities, and even join the secret society.
This pack has a lot of details and features that make your sim's college life vibrant and exciting. Try this pack if you want to give your sim an unforgettable college experience and a massive boost in their future career.
3. The Sims 4 Get Together

Get Together expansion pack gives you a unique feature never seen in The Sims before. This pack introduces a club system where your and other sims can create special groups with common interests. All the club members will do club activities, unlock perks, and learn a secret handshake.
Just imagine a wine and book club that gathers every evening in your sim's home! How cool is that?
Also with this pack came arguably the best town in The Sims 4 — Windenburg. It has a lot of lots and places to go with your company. You can have a lot of fun playing in Windenburg.
2. The Sims 4 City Living

Apartments! All the simmers waited for the apartments in the game for a very long time. City Living introduced an amazing town of San Myshuno with giant skyscrapers and elegant apartments. In this expansion pack, simmers got many new careers dedicated to a life in a big city.
San Myshuno also is notable for its cultural festivals. Try new food on the Spice festival, kiss your love on the Romance festival, or just buy a "new couch" on a flea market. This city has a true life, and you can be a part of it.
1. The Sims 4 Seasons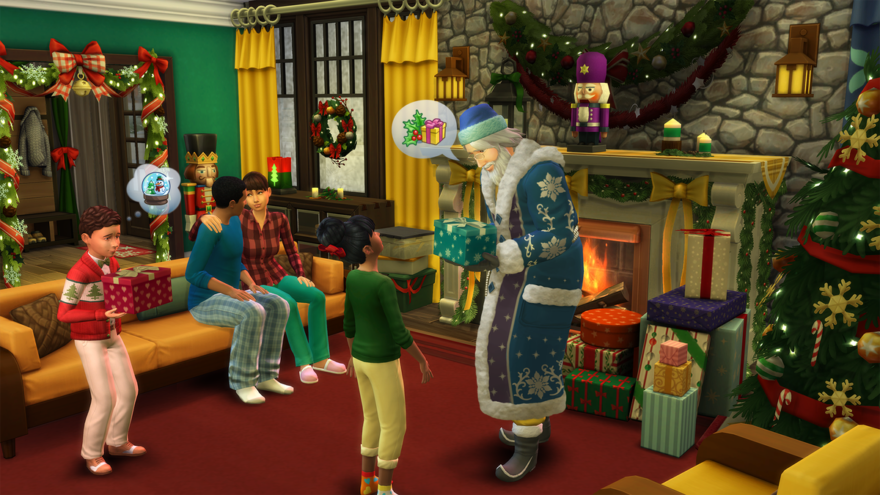 This expansion pack reintroduced the weather in the Sims franchise. In The Sims 4 Seasons, developers made huge progress, in comparison with predecessors. In this game, we get a new and improved weather system: the weather is always different in towns.
In Windenburg you will have deep snow and hard storms, in Oasis Valley you will be dying from the heat, and in Sulani monsoons will appear in winter.
This pack also introduced the calendar of events and holidays to the game. Celebrate Winterfest or Harvest Day with your family, or even create your own holiday! The opportunities are endless, and that is why it is our personal favorite pack.
You might also be interested in: