Out with the heat and in with the spooky! With summer almost over and August slowly creeping in, what better time than the present to dig into some witch-themed CC?
Witches aren't limited to green women with a cauldron, and all of the content you are about to see for The Sims 4 is proof of it! Now let's get on Simming!
Best Sims 4 Witch CC
20. Halloween Dining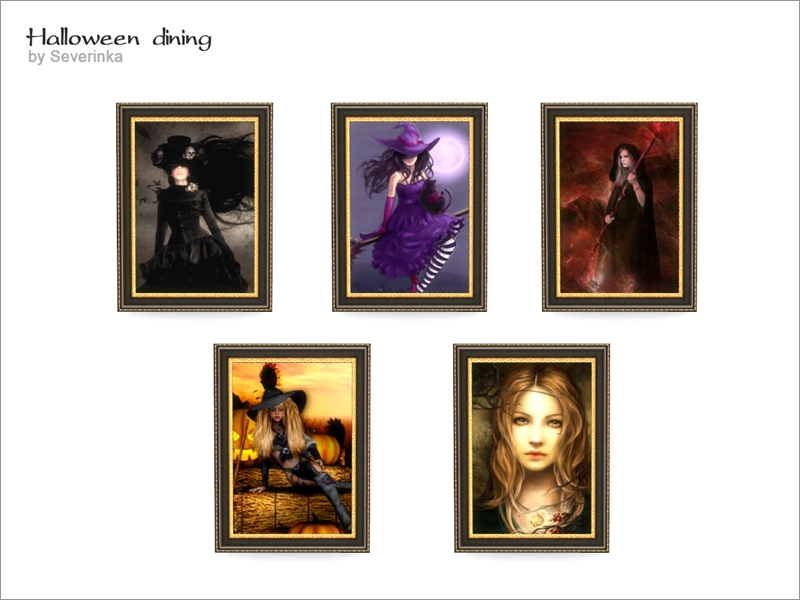 In the Sims 4 world and the real world, you don't have to be a fanatic of witches to know that they can be as bizarre as they are beautiful.
In very specific cases, art meets uncanny mysteriousness and beauty. The result?
These beautiful witch paintings by Severinka that transmit the enigmatic energy of witches while not making your Sim look suspicious.
Your Sims' guests are sure to make the paintings the gossip of the day!
19. Witchcraft Choker by Pralinesims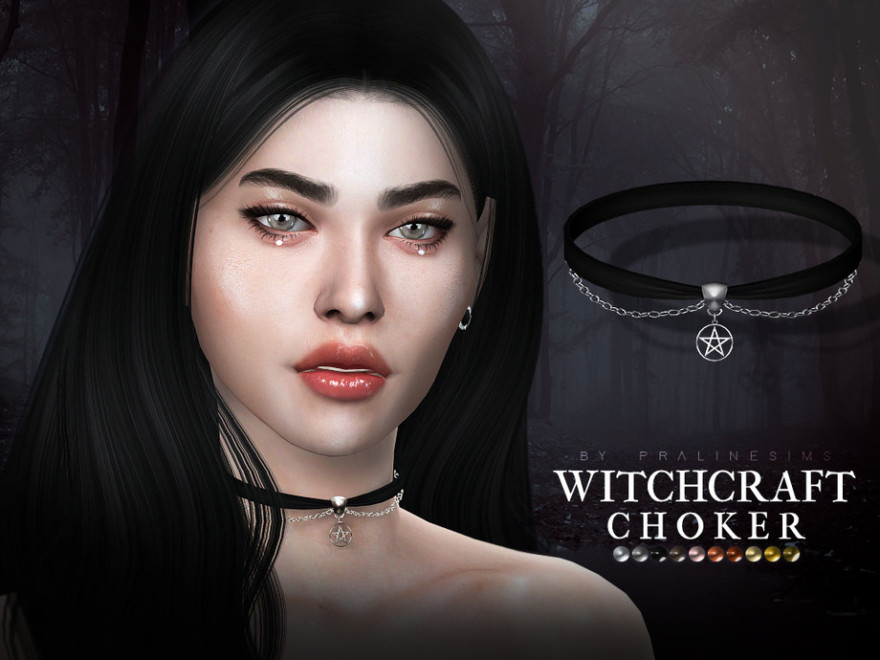 Moving up the list, we have accessories. Now, these are more for the real witch, good or bad.
A beautiful pentagram can indicate that your Sim is into the unknown, or that they simply take an interest in the gothic style.
This witchcraft choker by Pralinesims is the perfect mix of both, not sacrificing style to show off the identity of your Sim.
It is subtle yet catches the eye of any attention of a detail-driven person.
18. Young Witches Outfits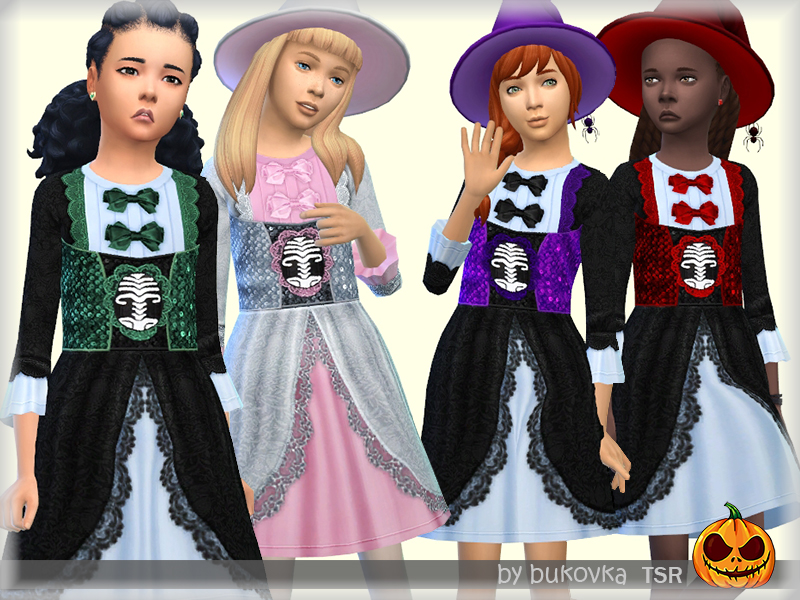 Even witches have kids, and you may want your child Sim to fit into the witchcraft aesthetic set for the whole family.
But obviously, your Sims' daughter has to look cute while doing it!
We have to thank Paogae for the Little Witch Academy nudge because her witch dresses are just what you would expect a student in witchcraft would wear!
If you want more of a Loli style, then these doll-like style dresses by bukovka are a perfect choice.
17. Witch Tattoos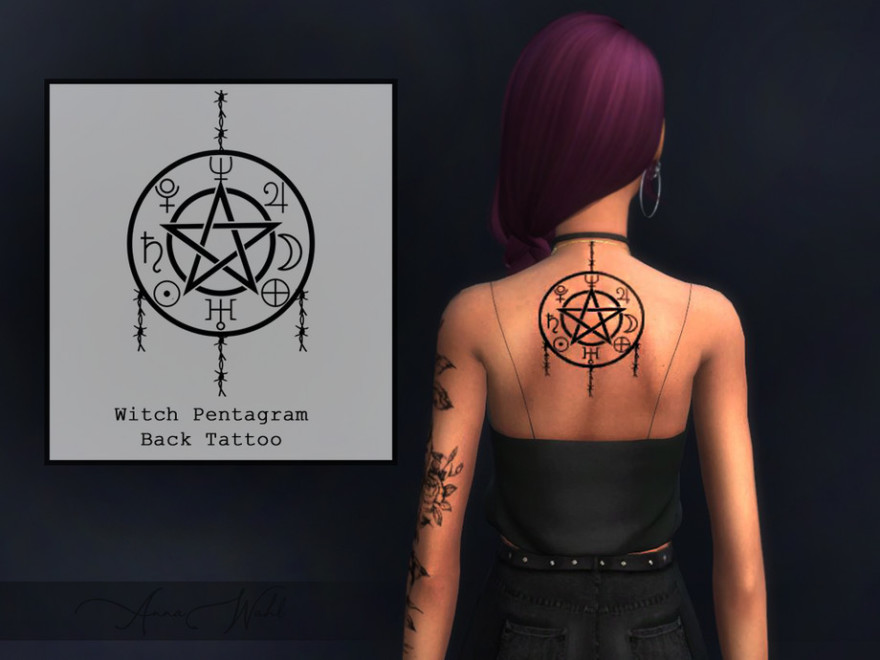 Let us be honest for a second: witches are, more often than not, subtle.
Witches show off their status subtly: a necklace, a bracelet, or a coven tattoo.
If you want your Sim to portray the quiet and mysterious aura of a witch, then these pentagram back tattoo by annayahl is the best option.
You can even get your Sim friends to use this tattoo, it can be a coven symbol.
16. Wicca Nails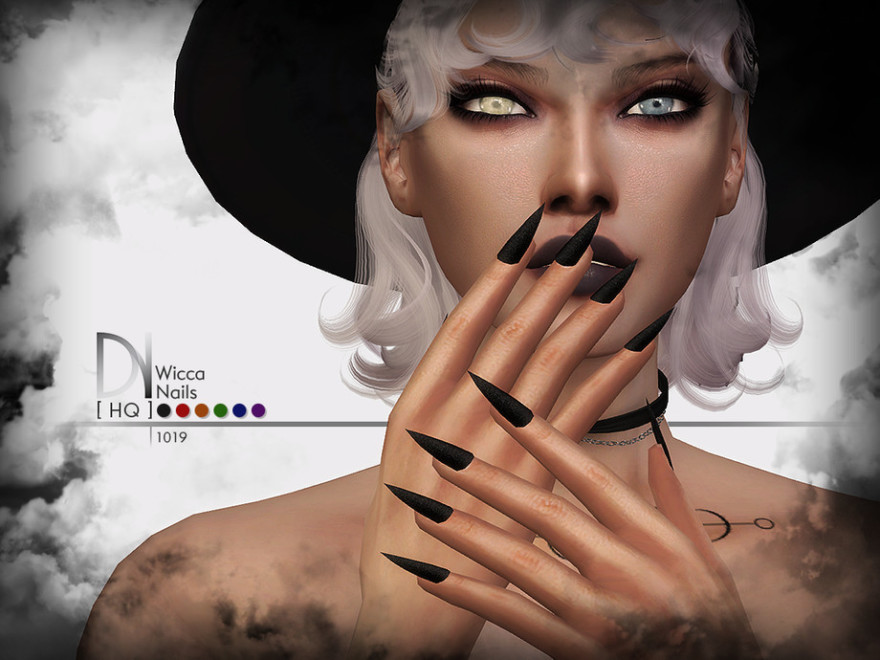 News just arrived, and it says that old hag witches are out, and sassy, sexy witches are in.
And witches that have a high standard for their looks don't slack in the beauty industry.
Thankfully, your Sim's nails can be affordable and easy to keep, while still providing the wicked sharp nails look characteristic of decrepit old witches from the forest but with more class.
Whoever said nails make you weak hasn't seen the point on these Wicca Nails by DarkNighTt.
15. Witchy Sum Books-set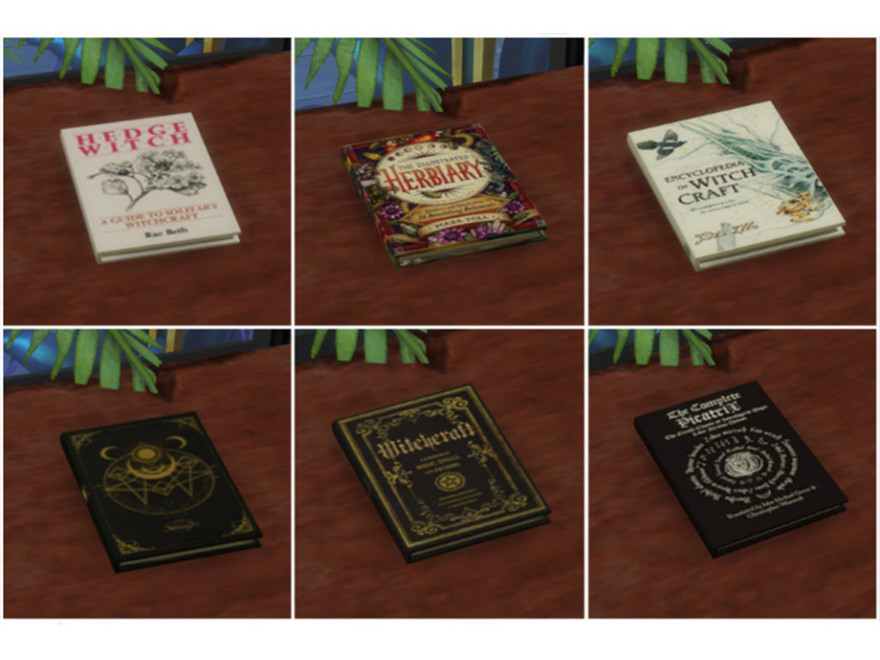 What is a witch without her knowledge? A spelled can't be cast without the needed formula or the needed pentagrams. And a formula can't be achieved without knowing the ingredients!
If you want your Sim to show off how serious they are about witchery, then these Witchy Book-set by Simder_Talia is just for you.
In case your Sim isn't that intellectual about witches, they can simply use them as a cool addition to their library!
14. Sexy Witch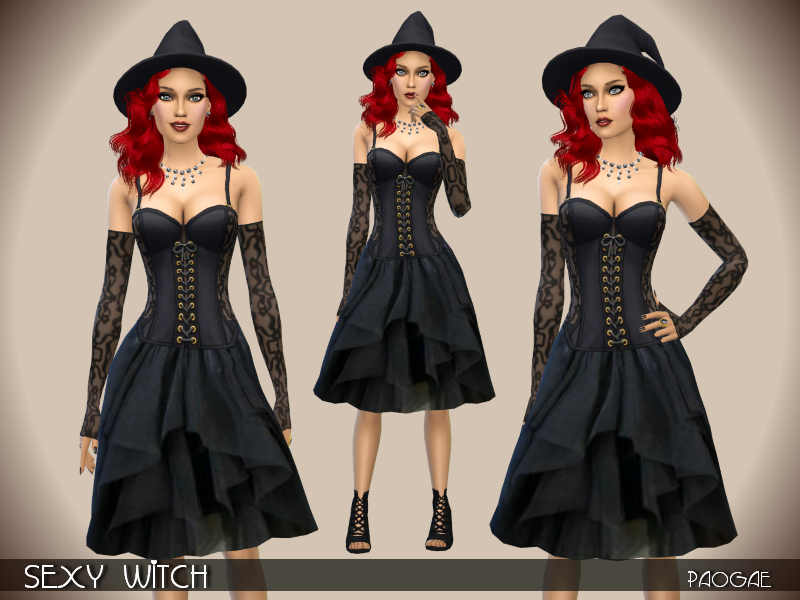 Looking for that classic, I Married a Witch look of Veronica Lake?
What, you didn't know the classic witch outfit had a birthplace?
Well, it certainly does! And if you want your Sim to portray your love for the vintage, classic type of style, then this witch dress by Paogae is the right fit!
You will be getting looks left and right, from the living and the undead!
13. Vampyr Eyes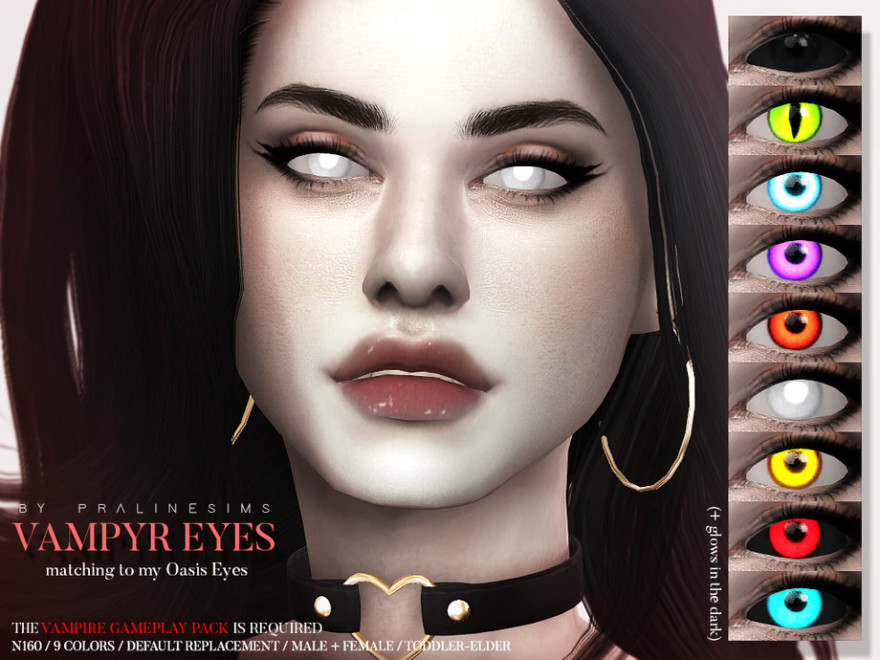 When talking about witches, it is safe to say that the most haunting, yet beautiful and mesmerizing witches don't have normal eyes.
And although these amazing eye set by Pralinesims is advertised for Vampires, they are a must-have addition for any Sim owner who wants their witches and wizards to be enchanting and even mythical.
No matter if your witch is a heavenly forest witch, or a dark witch from the evilest coven, any of these eyes can be a perfect addition to your Sim's essence.
12. Mythos Skin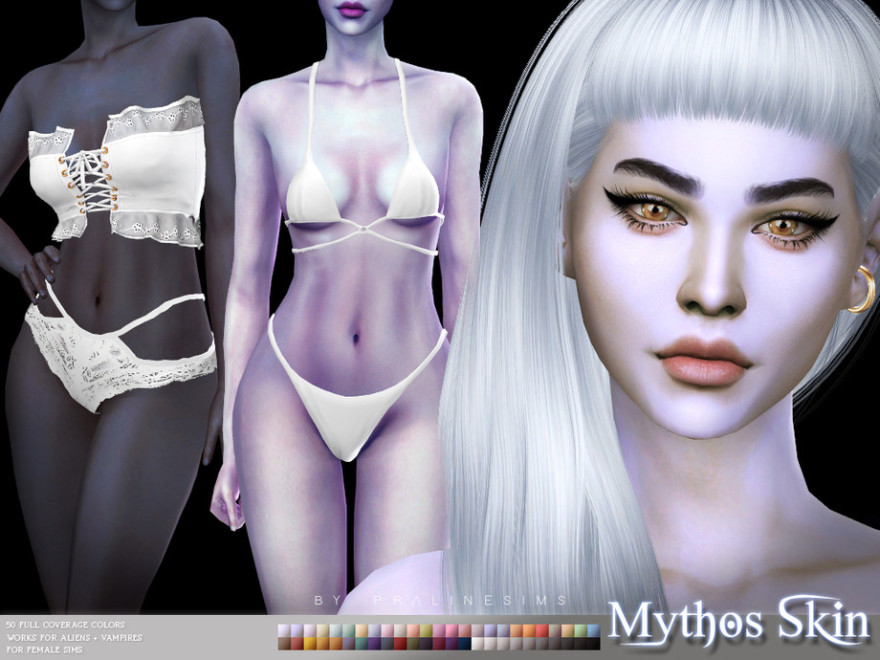 The most haunting witches come in different skin colors that can be considered unearthly.
Unless they are trying to mingle with us mere mortals, just like the Charmed cast does.
If you want the best of both worlds for your Sims, then Mythos skin by Pralinesims is your best shot.
You can be as intimidating as the Wicked Witch of the West with her green skin, as chilling as Calypso from Pirates of the Caribbean, or as mischievous as Ursula with this palette of skin colors!
11. Forest Spirit Horns or Fantasia Headdress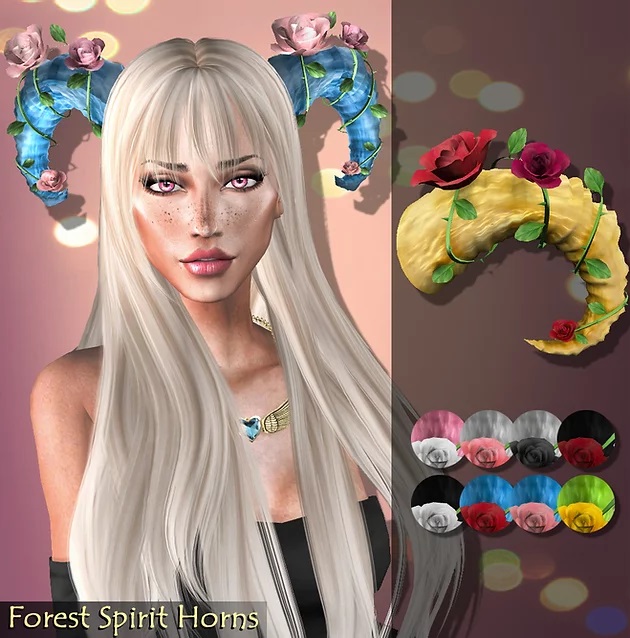 Not all witches are bad, and not all witches are the same. Among them, there are forest witches that dedicate themselves to be one with nature.
If your Sim is an environmentalist, mythical, and has a nick for all things supernatural, these forest spirit horns by Genius are a perfect fit.
Nonetheless, if the Underworld is your Sim's vibe, there are horns for them too! What's better than a demon witch?
10. NYMP – Sheer Gothic Dress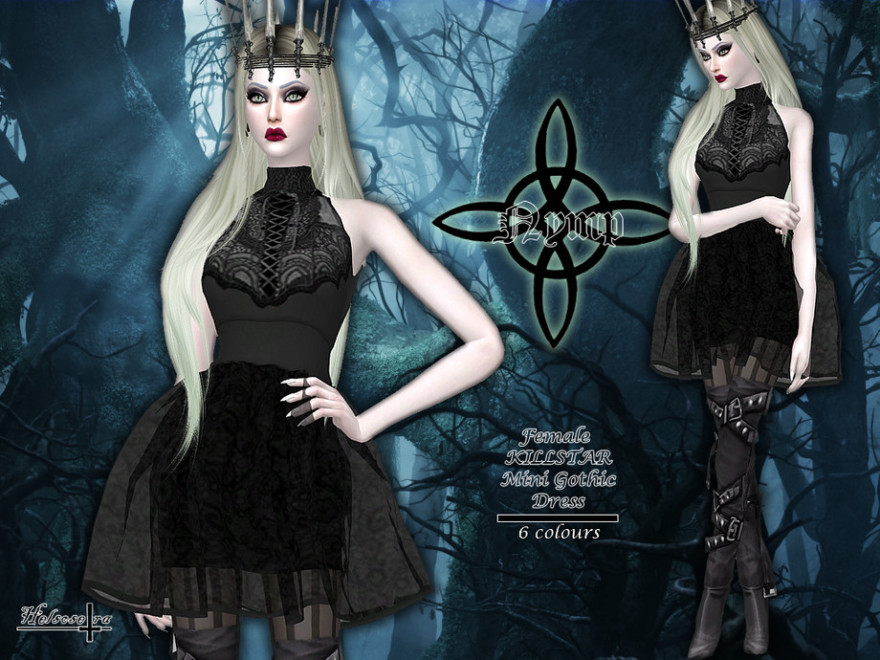 Gothic, demonic, cute, witch? Reminds me of Arachne Gorgon from Soul Eater…
Yet it is such a hard journey to try and have it all in one! But fear not, your Sim can look like that too! And I did all the digging for you.
With the NYMP – Sheer Gothic dress by Helsoseira, your Sim can look like an underground princess, a ruthless dark witch, or a gothic enthusiast all in one day!
9. Cursed Dress by _simalicious_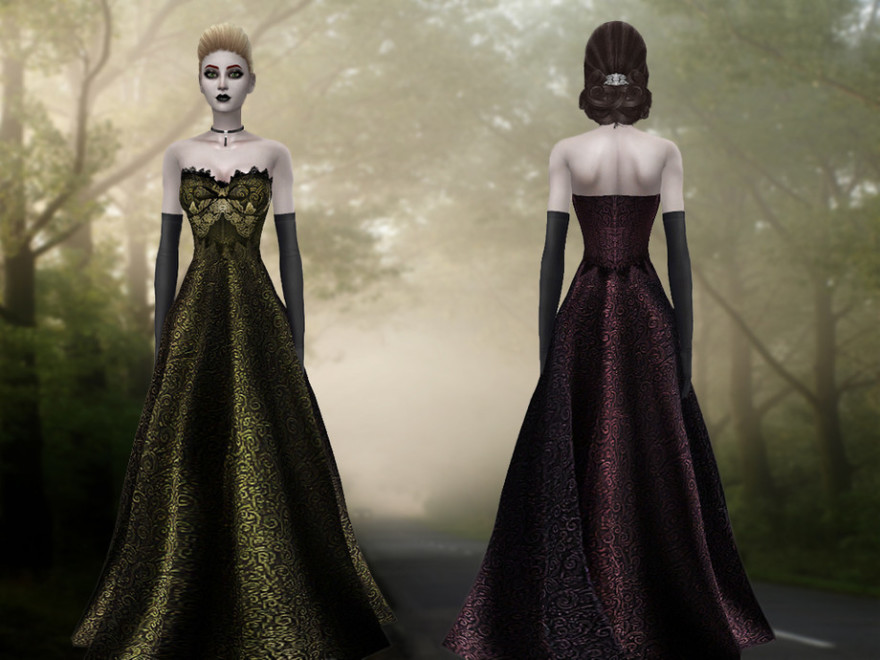 Some witches want to go out in style, such as the likes of Maleficent and Queen Ravena from Snow White.
If your Sim is the extra, classy type of witch, then maybe a dress fit for a queen can be a perfect choice.
In that aspect, we have to thank _Simalicious_ for the regal finish of this cursed dress in six different finishes for any formal dresses.
As the creator says: Will you dare to wear it?
8. Sabrina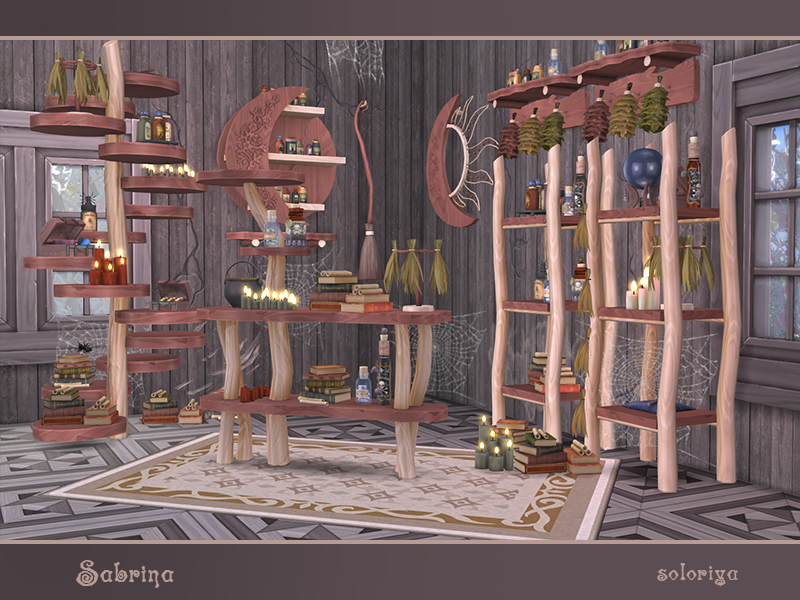 Every serious witch or aspiring witch needs to have her essentials, and if you want your Sims' witchery to be kept lowkey, what better than a small room with everything you need?
The Sabrina room by soloriya provides all the essentials to kick start your Sims witchcraft lifestyle.
This content set is the perfect in-between for those looking for a subtle witch life that is both enriching and easy to hide from prying eyes.
7. The Witches Hat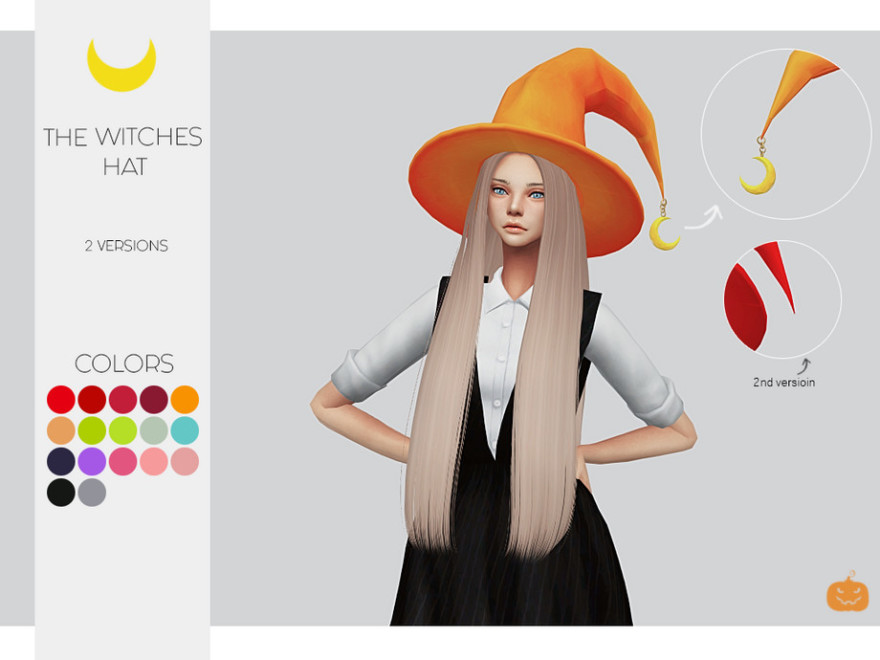 Obviously, what is a witch without her hat? While some modern witches have opted for the no-hat life, that doesn't mean that your Sim has to too.
After all, most people do assimilate these hats with the wicked!
Whether you like the hat worn by Sally & Gillman Owens, or the long style from the Wizard of Oz, the witches hat by Kalewa-a is your go-to for a classic touch to your Sim's witchery needs.
6. Functional Spell Book CC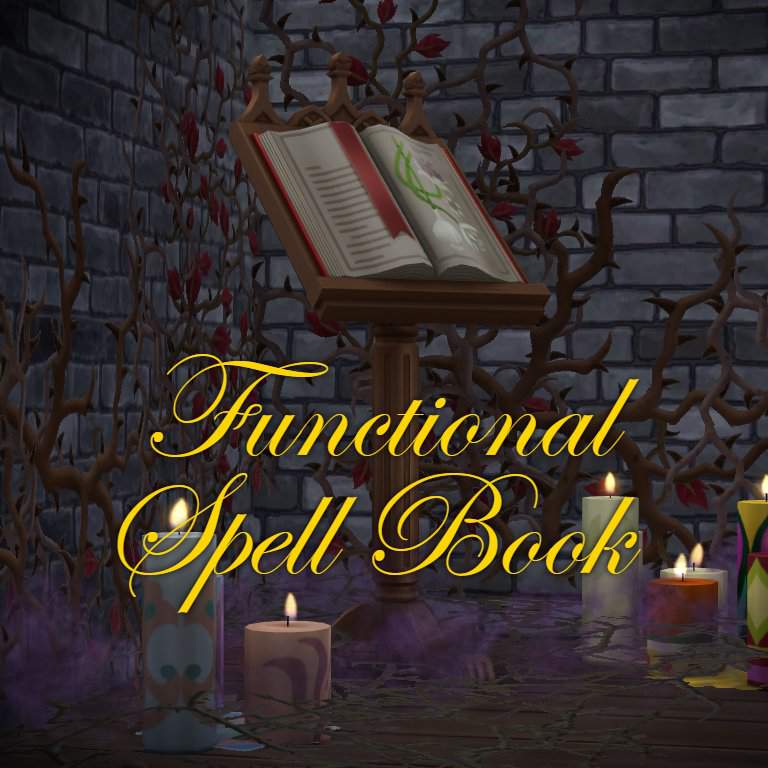 Some of us can't get access to all the amazing things the wizarding world of Sims 4 can offer with their Witches and Wizards pack.
Just in case you don't know if you will or won't like that life for your Sim, you can start easy by giving them a functional spellbook to play with.
Granted, your Sim won't be able to enchant anybody with this book by franhlynray, but they can start practicing their spells!
5. Witch Cottage
Some Simmers are in for the whole pack, and you can't be a witch without a witch house.
And that's precisely where the artisans of the Sims 4 game come in.
As seen by this beautiful witch cottage by Summer Plays, a witch can't go to work if she has no place to return to.
While being the most subtle of the bunch of houses chosen, this house can go unnoticed in a normal neighborhood while your Sim tinkers away in their witch hut.
4. Hedge Witch Hill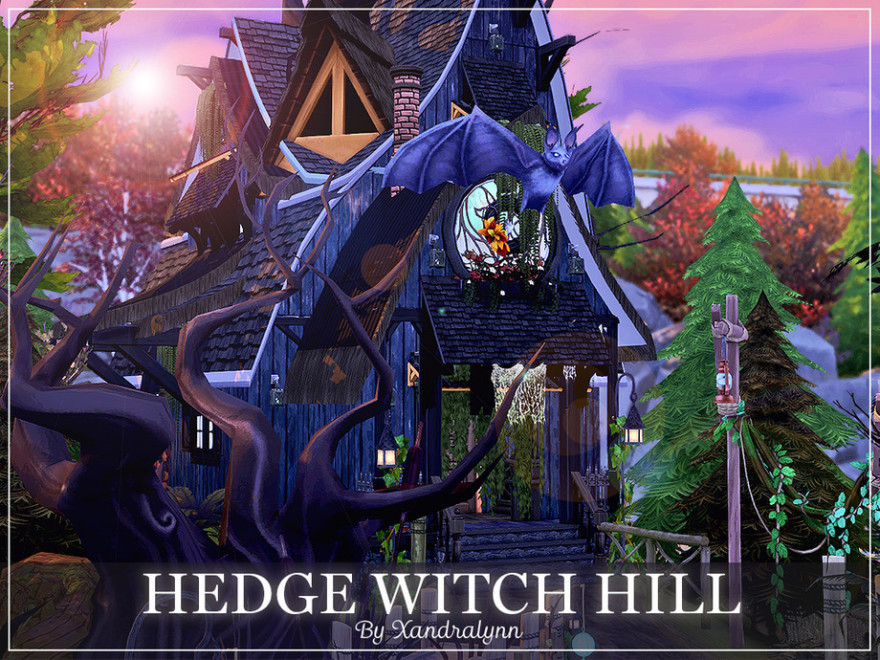 One shouldn't drift away into the forest and gap at the unknown.
Unless it is your property, and you are perplexed by the massiveness and magical touch of your Sim's house. It is untamed, radical, and scary all at once.
It is worth mentioning that Hedge Witch Hill house by Xandralynn has all you would expect a crazy witch and cat lady would have in her hut: from bats to potion rooms, and more!
3. Dark Witch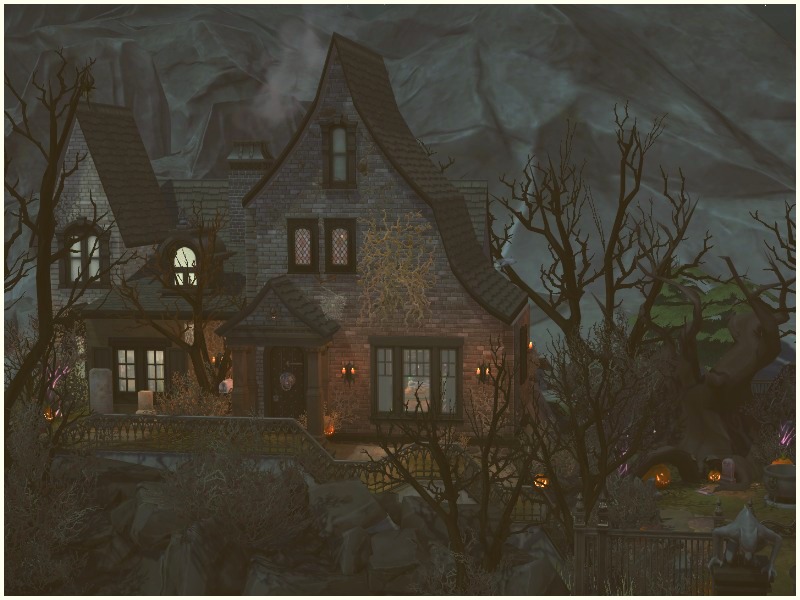 If it a Hansel and Gretel type of house you want your Sim to return to, then the Dark Witch house by lots by manal is for you.
It possesses the immense cauldron for evil potions worthy of a Hocus Pocus comparison, as well as creepy pumpkin people and tombs.
This house is made out of those houses our mother's taught to stay away from, but who's to say our witches and wizards can't live in them?
2. Witch House by Frau Engel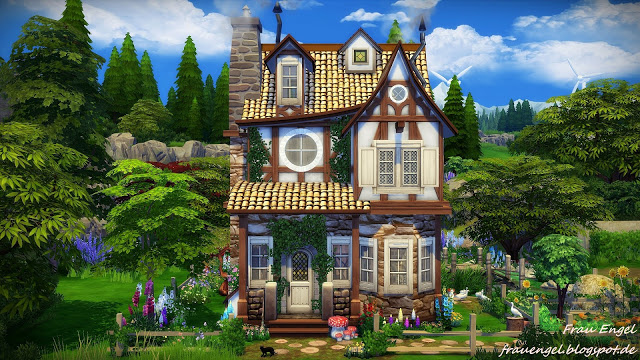 Moving on from the dark themes, there are houses for white witches and forest witches as well!
Your Sim will be able to read, sew traditionally, and do all things the good-natured witches of old have done. Comparable to Hagrid's hut or Howl's Moving Castle even if it doesn't move.
It is warm, cozy, and inviting! The Witch House by Frau Engel will be one your Sims will gladly settle into while bringing their friends for a nice day with flora and fauna outside.
1. Pufferhead Stuff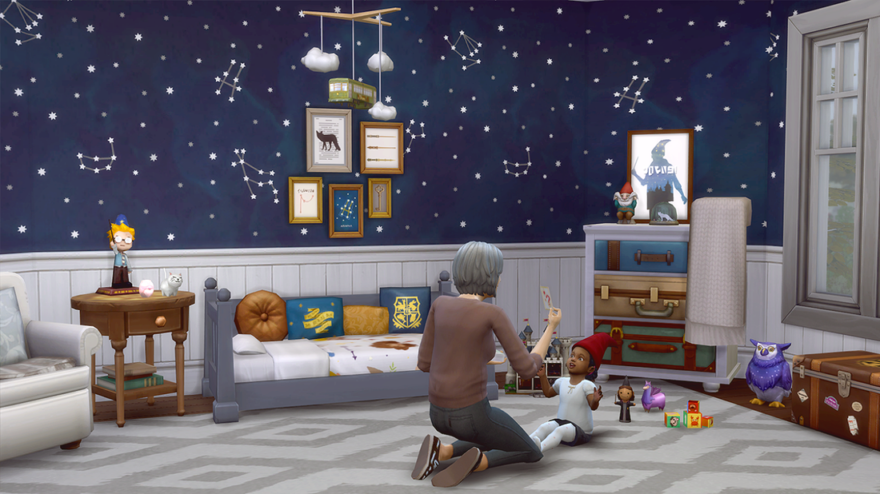 No one has to hide it. Most of us are in love with witches and wizards, thanks to Harry Potter. And what is there to do when in the Sim's there is also an aptly named Henry Puffer? Make your Sim into the Pufferhead your Potterhead heart aspires to be.
Don't get me wrong, this completely fan-made stuff pack called Pufferhead earned its first place for a reason. It is completely free, includes an immense amount of CC content comparable to any purchasable Stuff Pack for the base game, and it even has its own Harnocks house sorting test!
The best part is, most content is functional and interactable, such as books, furniture, clothes, and more!
You might also be interested in: