Cool, steam-powered machines. Scenic, historical settings. Vintage fashion. Romance. These are some of the things that make the Victorian-inspired genre of steampunk one of a kind.
It tugs on heartstrings you didn't even know you had to take you places you've never been in, during a time way ahead of your own, and somehow makes you feel right at home.
It's one of the most popular subgenres of anime, and in this article, we're taking a look at 15 of the best steampunk anime of all time.
Best Steampunk Anime
15. D. Gray Man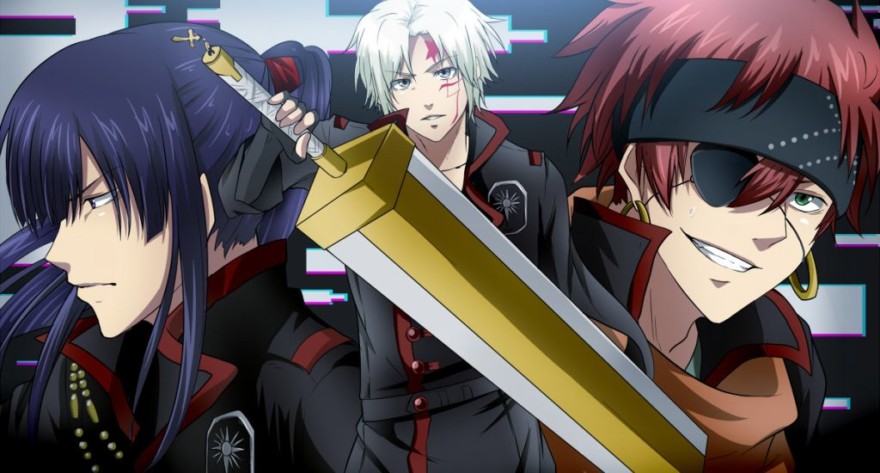 On the surface, D. Gray man kinda looks like a typical shonen anime with a group of good guys with powerful weapons trying to beat evil monsters.
But once you wrap your head around the story of 15-year old Allen Walker, you'll find yourself getting hooked!
Gray man is an anime that covers a wide variety of genres. But no one can contest that it is among the best steampunk anime there is. The problem is, it starts a bit slow.
You have to brave episodes 1-4 before anything major happens to the characters. Plus, the high episode count of DGM makes it a little bit unappealing for those who want short and sweet fighting scenes and plot arcs.
14. Turn a Gundam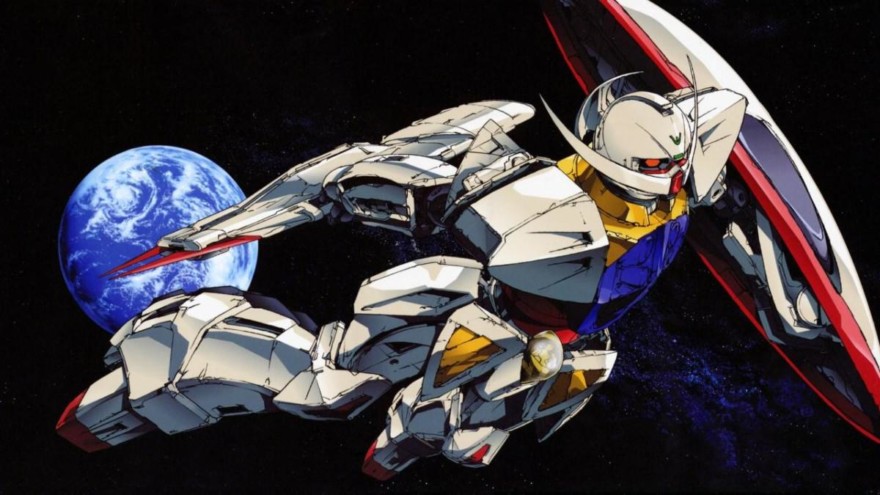 Otakus around the world have high praises for this Gundam offering. For those of you who haven't watched a single Gundam series, I do not recommend starting with this one.
Why? Because it veers away from the traditional Gundam wars storyline. In fact, it takes place at a time after the wars. Earth is starting to finally recover, and a team led by Loran Cehack was sent to see what's going on in the home planet.
He stays there for about a year and witnesses the Moonrace mounting an attack on the recuperating planet to take it by force.
13. Violet Evergarden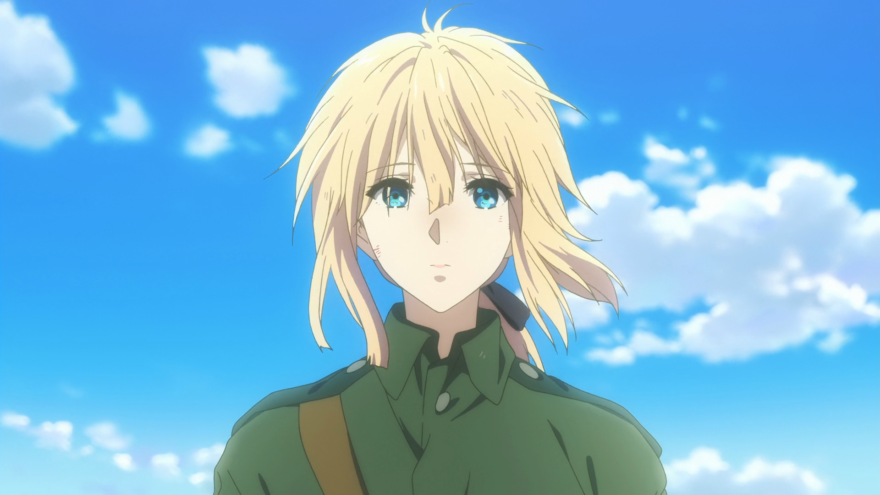 Based on a light novel that won the grand prize of the Fifth Kyoto Animation in that category back in 2015, Violet Evergarden was one of the highly anticipated anime adaptations in 2018.
It continued to reap awards even after it's 13-episode run and won Best Animation at the 2-19 Crunchyroll Awards.
Given all of this information, you already have an idea about how awesome the visuals and the story of Violet Evergarden, the auto memory doll who wants to find the meaning of love.
If you're wondering why it doesn't rank higher on this list, well, let's say that some parts of the light novel did not make it to the anime adaptation.
12. Samurai 7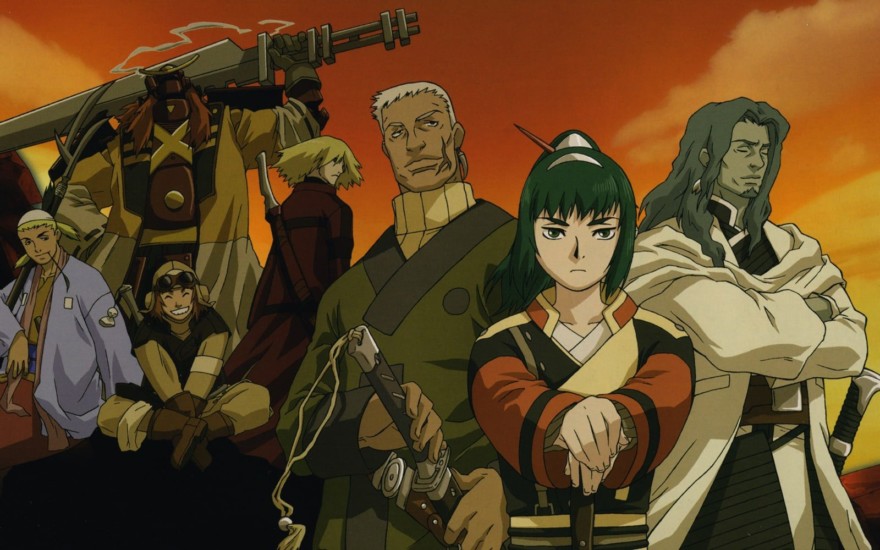 Samurai 7 combines all the things you love from traditional Japan and Europe. It has the guts to twist the generic steampunk genre thanks to it being loosely based on the infamous Seven Samurai made by Akira Kurosawa.
The story happens during a post-war era, where people with mechanized bodies exist.
A farmer village that was suffering at the hands of samurai with robot parts called the Nobuseri was forced to find and employ other samurais to defend their village in exchange for a portion of their harvest. And of course, 7 samurais with different specialties heeded their call.
11. Trigun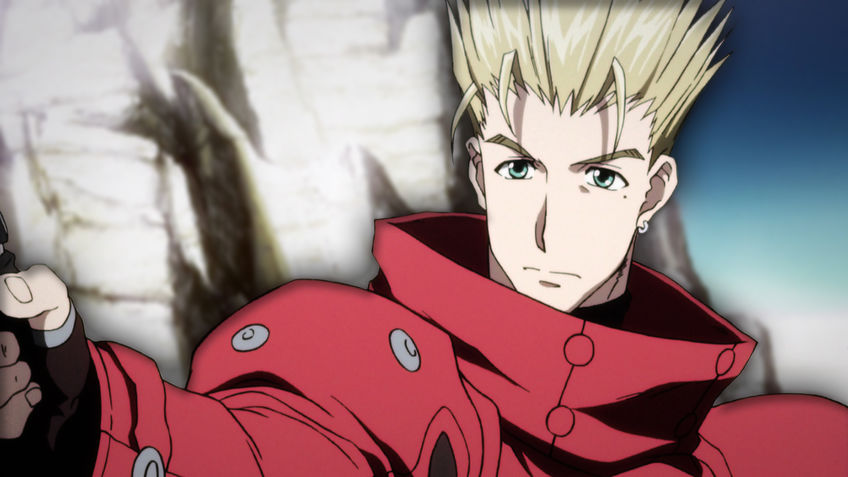 Trigun is a popular anime in the international scene, particularly in the West, and it is definitely a must-see for any steampunk anime fan! Like DGM, Trigun is the perfect mix of genres like sci-fi, adventure, action, and yes, even comedy.
It packs a punch after the first half of the series, mainly because the showrunners took the time to introduce the main characters, including their silliness.
But I promise you, after just a few episodes, you'll fall in love with the show, particularly to the series' superhero, Vash the Stampede, who, by the way, has a $60 billion bounty on his head!
10. Kino No Tabi: The Beautiful World (Kino's Journey)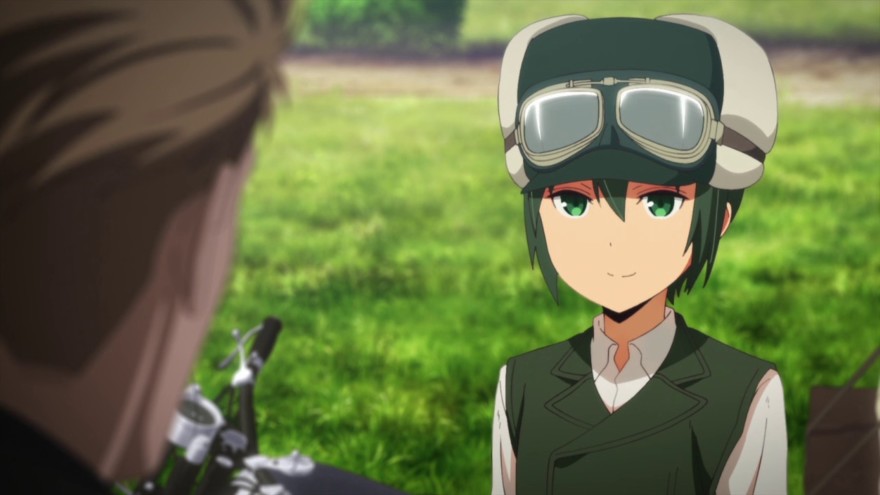 This anime has received polarizing reviews from otakus around the world. On one end, contrary to what the title suggests, the series is not really about the 15-year-old traveler named Kino, who goes on a journey aboard her trusty (and talking) motorcycle named Hermes.
The anime is actually about the stories of the people she meets along the way. Critics believe that Kino is nothing but an observer, who says nothing and does nothing about the predicaments of the people she encounters (yes even when she gets in the middle of a war).
But the various little parables that Kino's journey teaches viewers along the way is actually what makes it so endearing for those who like the show.
Regardless of taste, both sides agree that Kino's journey definitely brings something to the table, especially to push the limits of what a steampunk anime can become.
9. Baccano!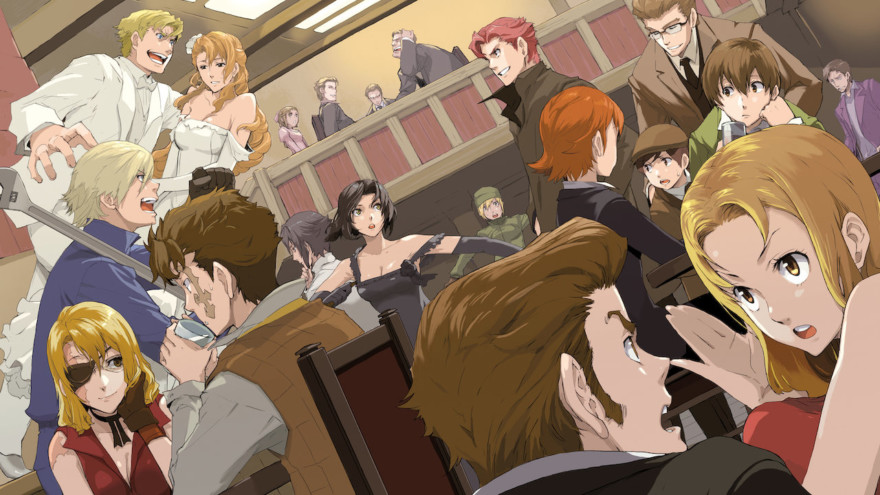 Baccano! is an anime series that has a huge following due to its non-sequential narrative style, larger than life characters, and limitless energy.
It's one of those shows that has multiple arcs that are all woven into one larger storyline that involves alchemy and immortality.
And just like Violet Evergarden, it's based on an award-winning light novel of the same name, so you know the narrative is top-notch. Plus, I should say that it's visual and sound quality are second to none!
8. Last Exile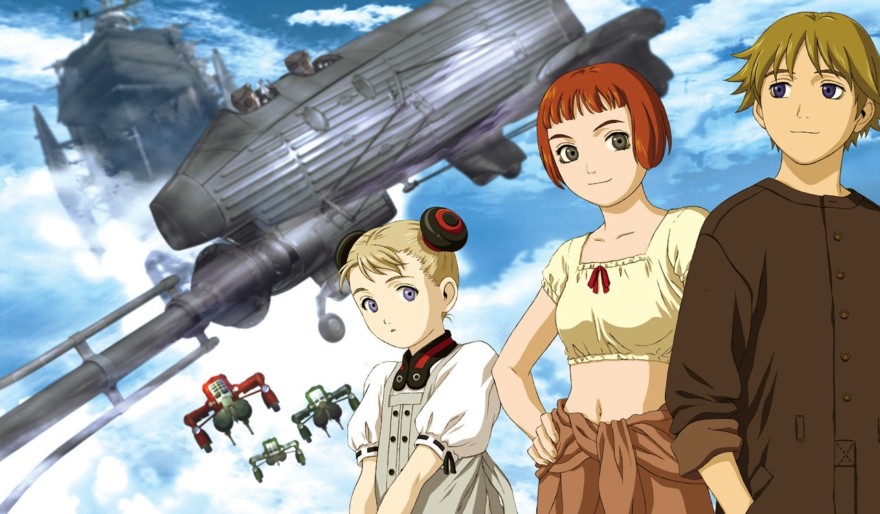 Last Exile deserves an award deserves a spot on this list just for its highly relatable premise: two teenagers on a quest to follow (and even surpass) their parents' footsteps.
Claus Valca and Lavie Head set out to be the greatest pilot-navigator combo the world has ever seen — until they got dragged into a conflict greater than themselves, all because they took a job to deliver a strange orphan to a battleship.
Claus and Lavie are believable and enjoyable to watch, and the animation quality is definitely ahead of its time.
Word to the wise: if you're going to watch this show for the first time, push yourself through the first half even if you feel like you're not getting anything — the second half will make up for all that and more.
7. Steamboy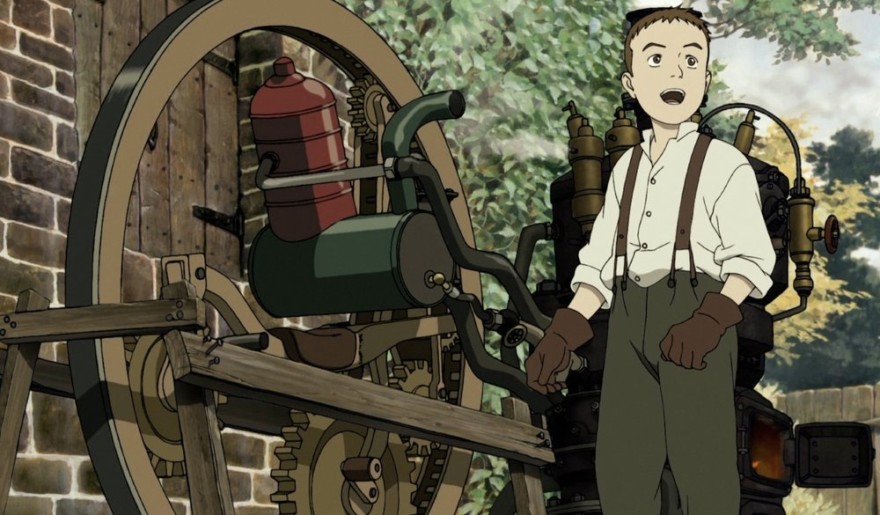 While other shows on this list use the Victorian era as nothing more than a setting preference, Steamboy discusses the era and the steam-powered machines that were born at the time as indispensable in the story.
The protagonist, a young inventor, came across a powerful device that can provide unlimited power to any machine that runs on steam.
It's a grandiose adventure, so don't be too harsh on the characters — sometimes, they will make decisions no one in real life would ever do. Still, the visual feast and incredible storyline will make it all worth it.
6. Fushigi No Umi No Nadia (Nadia: The Secret of Blue Water)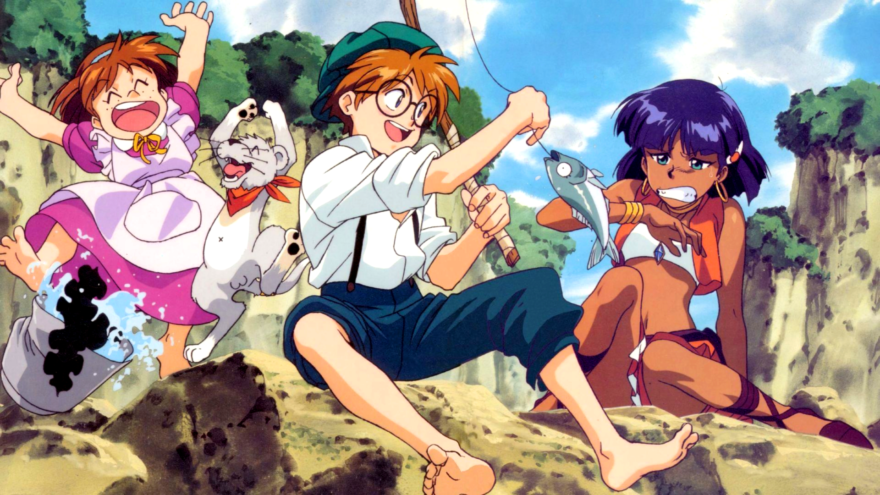 Not many anime adaptations do right by the books, but this show is a great exception, probably because it didn't completely copy the storyline of the novel '20,000 Leagues Under the Sea.'
It took some elements from the novel and made a completely new thing for viewers to enjoy.
If you need more convincing that this show is worth a watch, consider that this series bagged the 1990 Animage's Anime Grand Prix Award. We know they just don't give this award to anyone.
5. Kotetsujo No Kabaneri (Kabaneri of the Iron Fortress)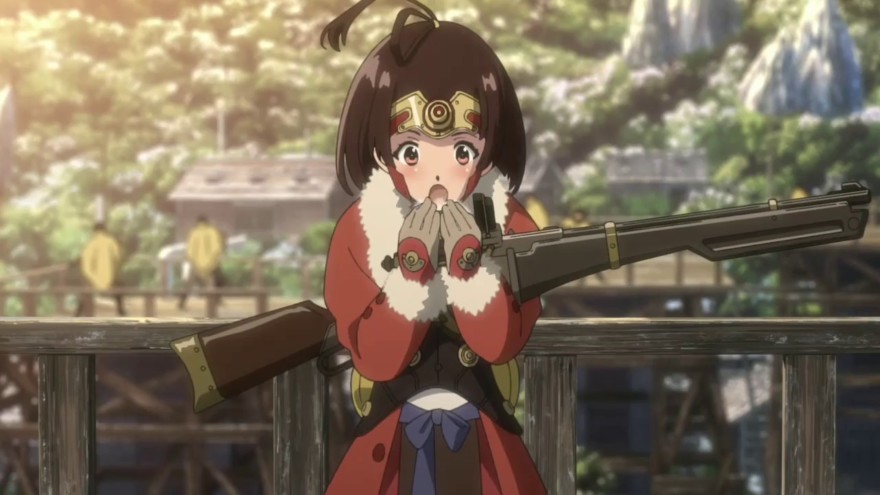 Suppose you're pining for an anime that was set in the midst of the industrial revolution but still somehow highly relevant to recent events. In that case, Kotetsujo no Kabaneri is the one for you.
A mysterious virus is creating terrifying creatures akin to zombies, and humans of the industrial civilization must quarantine themselves behind a massive wall to keep safe. Need I say more?
4. Shisha No Teikoku (The Empire of Corpses)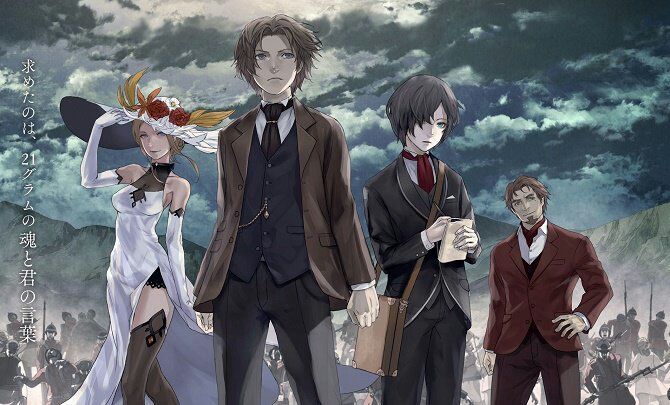 Describing the experience of watching Shisha no Teikoku as a roller coaster ride is a bit of an understatement. On the one hand, it introduces familiar creatures like zombies and Dr. Frankenstein.
On the other hand, some parts of the story have some glaring plot holes.
The fact that an anime with a not-so-flawless plot is so high up this list should invite intrigue, but when you watch this work of art, you'll perfectly understand why it's right up here next to out of our top three.
3. Nausicaa of the Valley of the Wind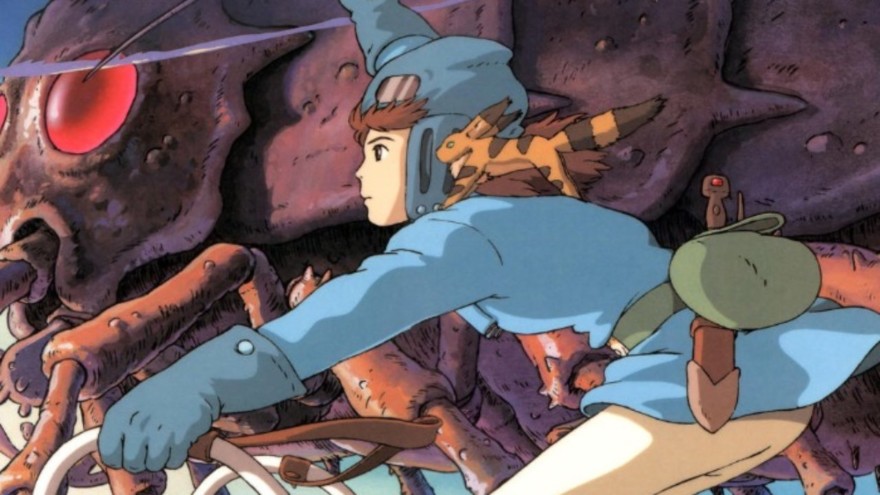 Hayao Miyazaki can do no wrong in our eyes, but Nausicaa's work is on a league of its own. This post-apocalyptic story is nothing like you've ever seen before.
Nausicaa is a completely lovable protagonist — the wonderful young princess of a tranquil kingdom determined to keep the peace and protect everything dear to her.
The musical scoring will bring you emotions you never explored before, and the art style is simply… *chef's kiss*
2. Fullmetal Alchemist Brotherhood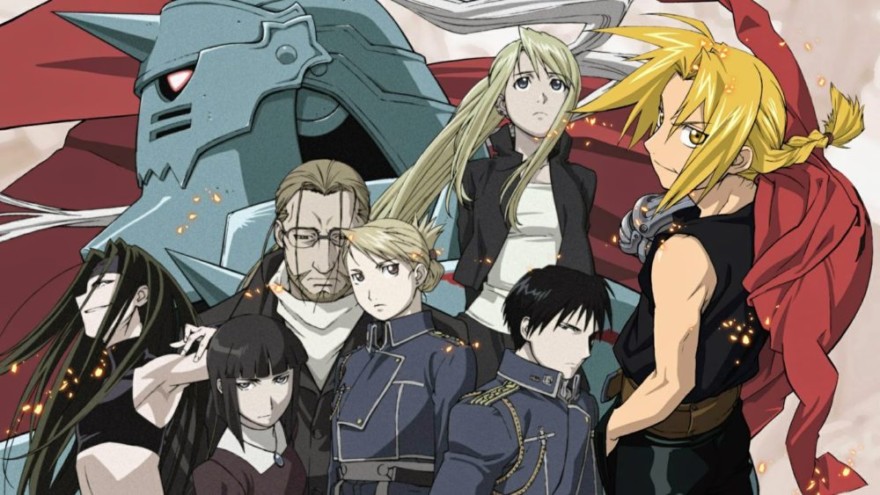 If you're new to the steampunk scene, don't be discouraged by people saying FMA:B fans only know one joke — that joke is based on one of the most iconic scenes in anime history, bar none.
It's impossible not to fall in love with the siblings Edward and Alphonse Elric, who unknowingly breached the allowable limits to alchemy — while trying to bring their dead mother back to life.
This masterpiece is simply one of the best-made anime of all time.
1. Tenku No Shiro Rapyuta (Castle in the Sky)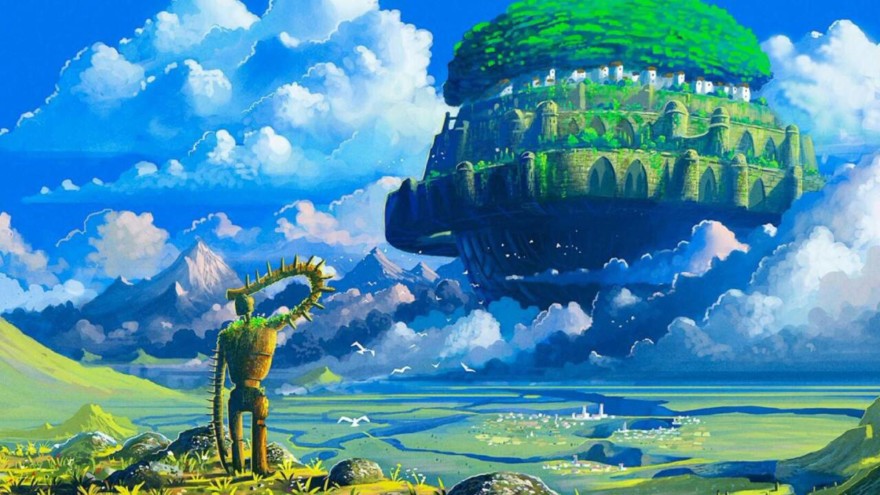 Yes, it's another Miyazaki topping this list with the sublime Tenku no Shiro Rapyuta (Castle in the Sky). Government agents kidnap the adorable Sheeta because of her crystal amulet.
Aboard the airship, she thought everything was hopeless until pirates raided the ship. Sheeta manages to flee and runs into Pazu, a boy who dreams of discovering a castle in the sky.
This is one of the best works to have ever come from Studio Ghibli, and that's saying something.
Coming with Sheeta and Pazu as they discover the intricacies of friendship and trust forged by a common goal might just be the best adventure of our lives.
Final Thoughts
Thanks to these 15 gems, we know the genre of steampunk is alive and well. Whether you're a first-time viewer or an nth time rewatcher, we hope you find joy and satisfaction watching these impeccable works of art.
You might also be interested in: