One way to escape the stress and pollution in city life is the great outdoors. Unwinding in nature really has its own soothing feel and can heal even the most fatigued mind and body.
The Sims 4 is now giving players a chance to experience living off the grid. Even though it started off a little bit lackluster, updates have made the off-the-grid trait function better and more enjoyable to play.
These 10 Off The Grid CC will make your survival experience the best it can be.
Best Sims 4 off the Grid and Survivalist CC
10. Canned Food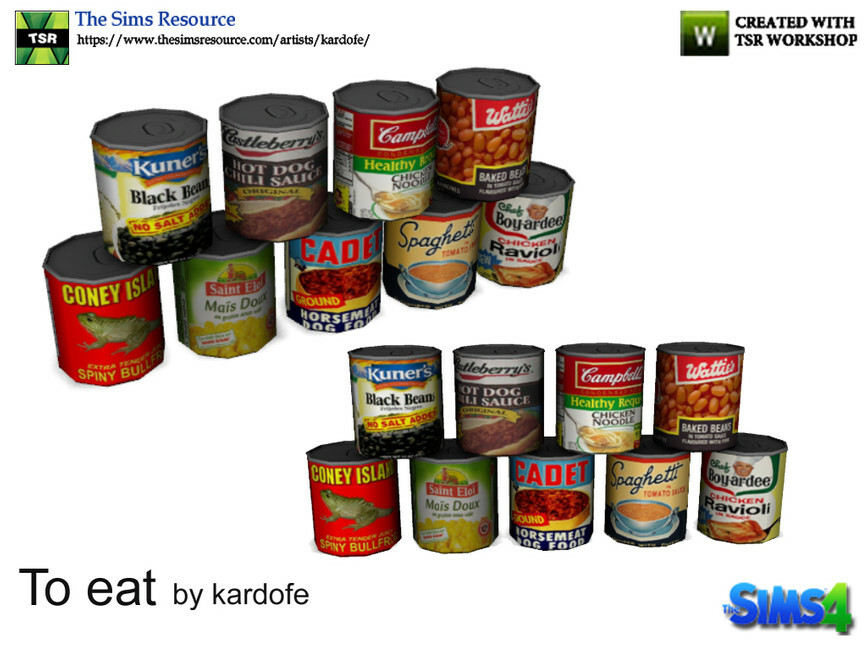 This is a must if you don't want to go hungry as a survivalist. Canned delicacies are the best in living off the grid, they're easy and quick to prepare, and you can even eat some instantly.
You can always count on them during emergencies, and they can last for years. They can be pretty delicious too.
This Canned Food CC is a set of 9 canned goods you can use as a decoration to have your own pantry inside the house. This is a creation from kardofe.
9. Carbon Flashlight

Living off the grid can be a great challenge. Especially during the nights where getting light isn't as easy as your pampered city life.
There are a lot of options you can find, from generators to solar panels and more. But a good old handy Carbon Flashlight can always be relied on during emergencies, and it's much easier to carry.
This is one thing that should be on your backpack as a survivalist.
8. Carbon First Aid Kit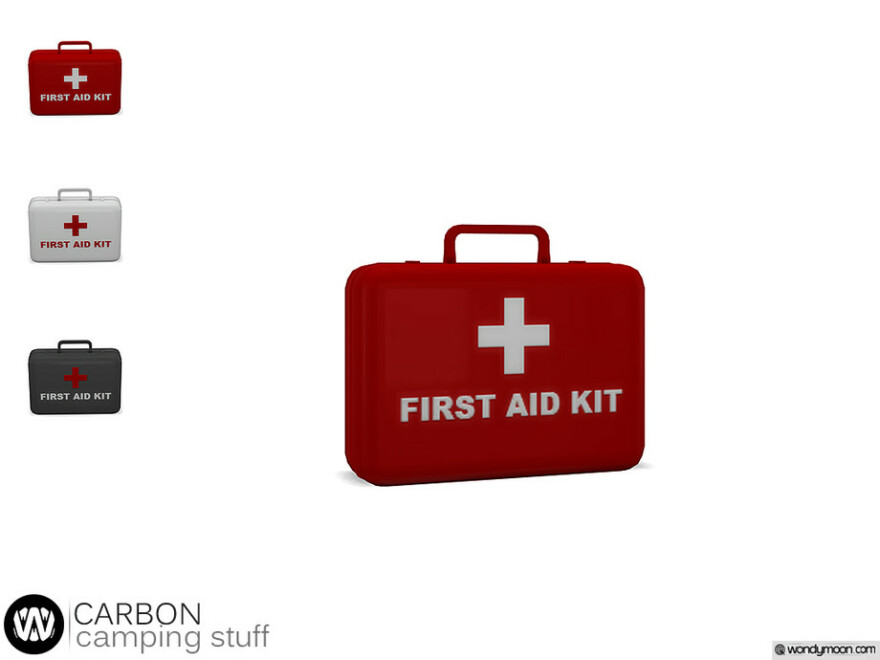 Being isolated in nature would mean being far from a hospital. As a survivalist, you must always be prepared for the worst-case scenarios, especially situations that involve life and death.
A Carbon First Aid Kit is a must-have if you plan to live off the grid. This is the one thing you must never forget since burns and cuts are unavoidable when you're outdoors, and a first aid kit can save your life.
With this decorative CC, your sim will definitely look ready for emergencies.
7. Functional Water Pump

If there's anything more important than food, it's clean water. You need it to stay hydrated, to clean, basically in everything. But acquiring clean water off the grid can be quite challenging.
Well, not anymore because with this Functional Water Pump CC, you can easily get all the water you need.
This is an actual functional mod you can use. Your sim can actually go to the pump and fetch water for dishwashing, taking a bath, laundry, and man more.
6. Trekking Pack

Being in the great outdoors means that there would be times when you would have to walk around the wilderness or take a hike in the mountains. For such situations, you would have to be totally ready.
This Trekking Pack from Function really makes your sim look like it's ready for anything. It comes with boots, flashlights, water bottles, a portable cooking station, and a lot more.
So it really has all the essential tools for a sudden trek to keep your sim prepared for survival.
5. Off-grid Toddler/Pet Wash Tub
No matter where we are, we don't only think of our own needs but our precious pets' as well. So we shouldn't forget about our furry friends' essentials when bringing them along with our wild escapades.
Being outdoors would make them dirty, and they should be kept clean at all times. This can be a challenge living off the grid, thankfully we have the Off-grid Toddler/Pet Wash Tub.
You can use this CC to maintain your little pet's hygiene and keep them safe from disease.
4. Off the Grid Teapot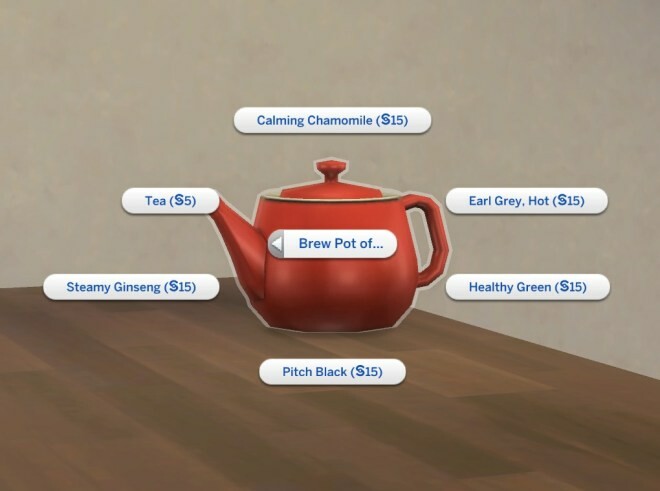 Nothing beats chilling outside, feeling the fresh cool air, and throwing all your stress away while drinking a cup of tea. It soothes your stomach as much as it calms your soul. It's one of the best pairs you can have with nature.
Your sim can now enjoy a quick tea session even living off the grid using this Off the Grid Teapot CC from MadameRia.
You can choose from a variety of delicious hot drinks, including tea, steamy ginseng, calming chamomile, and more.
3. Fishing CC Set

Suppose you want an unlimited source of free food, no need to look further than the nearest lake or river. Fishing can be an easy way to provide food for your sim, especially in off-the-grid living.
Sims 4 has already developed fishing as a great aspect of the game, hooking many players.
This Fishing CC Set from HelenSims is a decorative set that will show off your love for the hook.
With a variety of wooden boats and fish barrels, your sim will look like a hardcore fisherman.
2. Functional Chicken Coop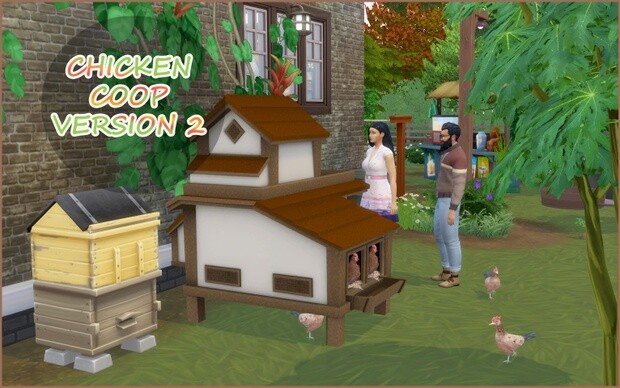 One of the most enjoyable parts of being away from the city is being able to experience the simple satisfaction of farm life.
You can raise your own animals, and that includes poultry. If you love chickens and eggs, then this Functional Chicken Coop is for you.
It's amazing how icemunmun made this mod. You can interact with your chickens, play with them, and collect their eggs and meat for food.
Their fairly low maintenance, making them the perfect source of protein for your off-the-grid living.
1. Functional Canning Station & Custom Canning Skill

Because survivalists love canned foods, being able to can your own food would be bliss. This CC allows you to do just that, and it comes with additional features and decorations.
The Functional Canning Station & Custom Canning Skill is a mod that you can actually use in-game.
You can make your own canned food and preserve it for years using your own canning station, complete with a stovetop and decorative utensils.
You might also be interested in the following: