If there's anything constant in fashion, it's change. Trends can change as quickly as the climate, and sometimes the craze can pass without you being able to try it out. Some fade out quicker but others stay longer as well, but it's a given that modern and urban fits will replace the old and worn-out ones.
So if you want to keep up, you've got to be on your toes and on the lookout for trends and crazes. But don't worry, we got you. If you want your sim to have that cool and modern vibe, here are 15 Urban CC for Sims 4.
Best Sims 4 Urban CC
15. Urban Top T-shirt for Males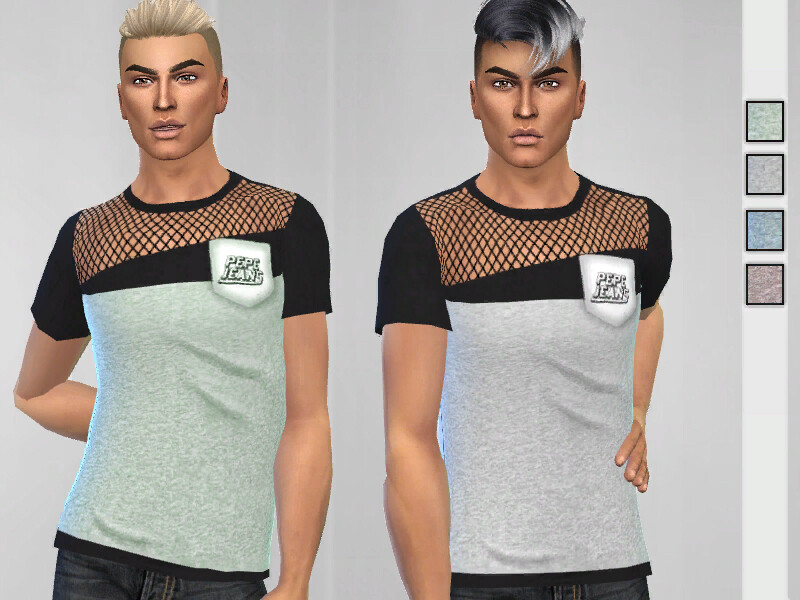 The good thing about this fit is its versatility. Whether you're in the city or in the suburbs, this modern top is sure to give you that simple yet fun vibe.
Whether you're a teen or young adult, heck, even older sims can try out the little skin-showing factor of the Urban Top T-shirt for Males. It comes in four light colors that will surely make your day brighter.
14. SET43- Total Ripped Urban Leggings

The rips on their leggings can tell a lot about a girl's personality. Whether you like it on the knees or the whole pant leg, the ragged vibe of Set43- Total Ripped Urban Leggings is what makes it a staple part of any urban wardrobe. So it's a must-have if you want your sim to look good, so go and check out Cleotopia's addition.
With its dark black color, you can pair it with almost any outfit, and it will look cool. Easy to wear, easy to pair, and easy to dare. Yes, these daring urban leggings are definitely something you should try.
13. Urban Puffer Jackets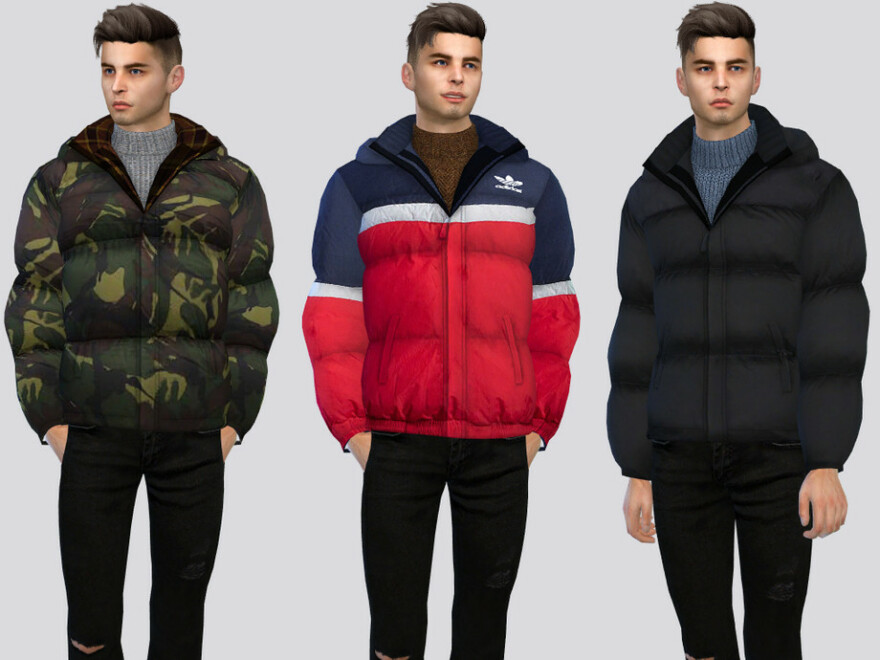 When I said that trends could change as quickly as the climate, this is what I meant. When the winter season arrives, you need an outfit that doesn't just look good but warm and comfortable for your sim as well. This is why everybody loves Urban Puffer Jackets.
If you want something to keep your sim warm in a cold and chilly weather without looking like Santa Claus, the Urban Puffer Jackets are your best choice. With nine different designs and 30 colors, everybody can wear them and still look unique.
12. Diamond Urban Cap

An urban cap is a cherry on top for streetwear. It oozes hip hop, rappers, and gangsters, and that's why young people love them. Pinkzombiecupcakes does too. In fact, she made an entire collection with 30 different caps so that you can express yourself with your favorite urban "crown."
They have tons of different designs and colors, and some are even based on popular caps in real life. If you want an accessory that truly shows the spirit of the streets, add the Diamond Urban Cap to your collection now!
11. Mila Urban Shorts- Set 77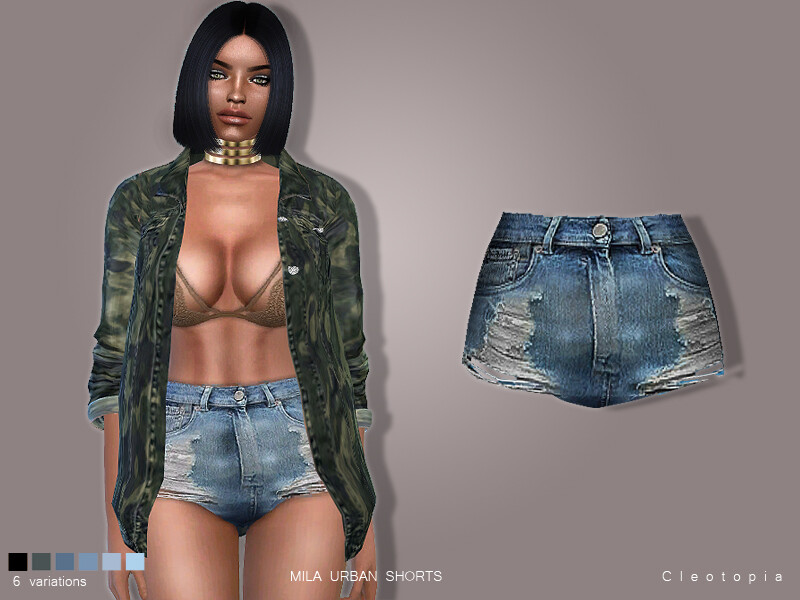 Shorts are one of the best bottoms since they offer both style and comfort. They are compact and easy to wear, but they never fail to show off your fashion sense and give off a little bit of seduction.
Another good thing is you don't have to worry about what to pair it with since MILA Urban Shorts- Set 77 can go with almost any urban top.
10. Urban Man Shirts

Men will probably never stop wearing long sleeve shirts. They have been around for centuries, and they aren't going anywhere anytime soon. It is a timeless classic that still tops the modern era of fashion. So shirts should definitely be a part of your arsenal, and there should at least be one in your sim's closet.
They may be simple, but boy, are they hot. Especially these button-downs from Pinkzombiecupcakes. These Urban Man Shirts come in 5 stunning colors.
9. Urban Jungle Sophista Swimsuit

Speaking of summer, a modern girl should always be ready to show off that bikini body. If you're one of the chosen ones who looks stunning in a swimsuit, this standalone swimwear is going to make you stand out in Sims 4.
The sassiness of the Urban Jungle Sophista Swimsuit is not for everyone, but if it fits your sim, you won't know how much wows you'll get.
8. Urban Jungle Pocahontas Crossed Top and Alisa Long Skirt Recolor

Being modern doesn't necessarily mean showing skin or being seductive all the time. For those of you who love modesty and class, a long dress like the Urban Jungle Pocahontas Crossed Top and Alisa Long Skirt Recolor is perfect for you.
This is what most modern girls lack in their closets, and this is what makes you unique. Just like diamonds, they may be old, but they are still very valuable today, and they shine like no other.
7. Urban Jungle Summer Top and Camille Wide Leg Shorts

This is another casual and comfy combo fit for summer. If you want your sim to chill out during hot days, this is a go-to outfit.
But don't get confused, even your night-outs can be spent in these Urban Jungle Summer Top and Camille Wide Leg Shorts because they're just so versatile and comfortable. So if you want something you can wear day or night during summer, download this mod right now.
6. Urban Junkie Pocket Pants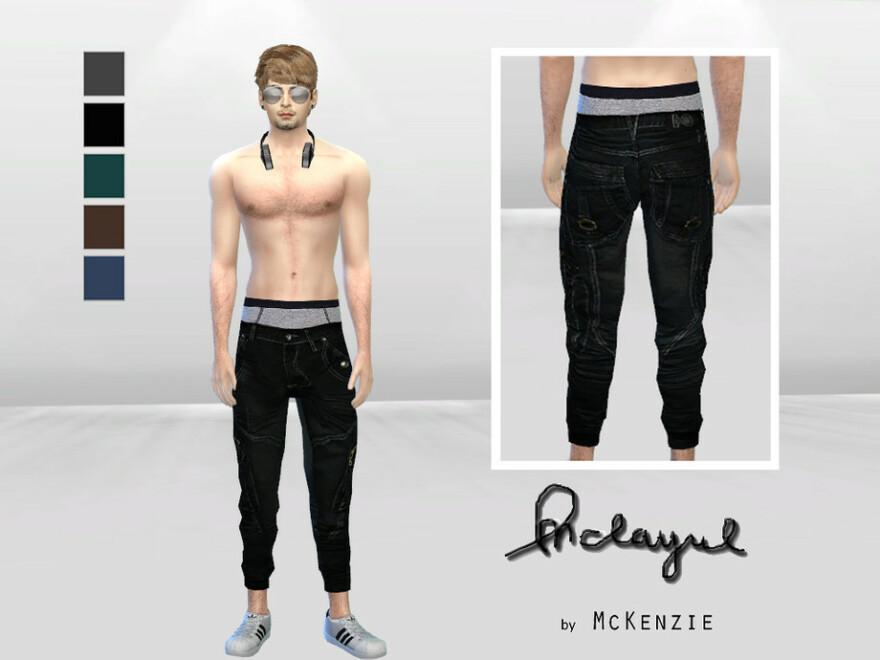 A black pair of pants is a staple part of any man's wardrobe collection, and there should at least be one in yours too.
These Urban Junkie Pocket Pants are so versatile that you can wear them with almost any top, any color, and any style. They won't be going away anytime soon, and it saves you time trying to figure out what to pair it with. So what are you waiting for?
5. Urban Legend Denim Jeans

Jeans are timeless classics that will always be modern. So you can expect them to be around and in style even after a century.
A simple yet playful bottom that perfectly shows off women's curves and highlights the beauty of your legs. The Urban Legend Denim Jeans are really popular, too, with over 100,000 downloads.
4. Spears Belted Urban Chinos

If you're a fan of tightness and comfort in pants, then Spears Belted Urban Chinos are for you. This CC from Mclaynesims is a perfect mixture of simplicity and style that gives off that forever young vibe for any sim that wears them.
They come in many different color palettes. That's why there is sure to be one that will match your style no matter your color preference. This CC is made with utmost attention to detail that they look superb when they display in the game.
3. Total Urban Destroyed Jeans – Set 53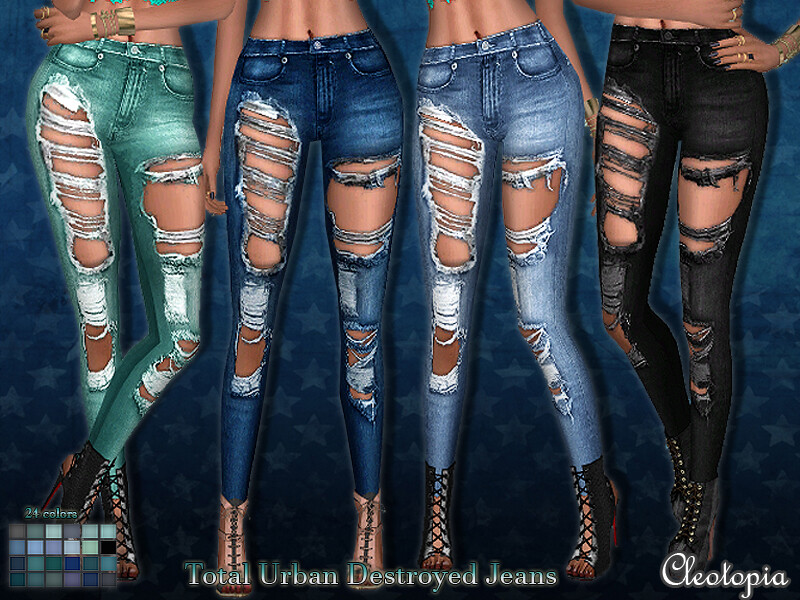 The cool thing about jeans is how much you can play and tamper with them yet, still make them look sick and new. You can taper them, stitch on them, and you can put as many rips as you want, all while keeping them hip and cool.
This is why the Total Urban Destroyed Jeans – Set 53 is a total hit because of the liberty it screams to the world. If you are a wild and free type of sim, definitely check this CC out. It comes in 24 versions, so you'll never get tired of them.
2. Urban Decay Smoky Palette

What better way to finish off this list than with makeup that completes the finishing touches of your urban style? The Urban Decay Smoky Palette offers 12 gorgeous colors to enhance your sim's already beautiful face.
Trust me, your urban look won't be complete without having the perfect makeup. So look no further because we just gave you the most mystifying and elegant makeup and urban dresser like you can hope to find.
1. Urban Ripped Baggy Top – Set 43

Now that we have a top ready for winter, we can't leave you unprepared for summer, can we? The Urban Ripped Baggy Top – Set 43 is a must-have if you want your sim to be as hot as the summer heat.
The shirt and the bra underneath will give you a comfy and fresh look that will make you look cool in the hot weather.
You might also be interested in the following: