As a life simulator, The Sims 4 has its own style, which can differ from what we think is realistic. But the beauty of this game is in its ability to be modded.
Realistic interactions, true emotions, and alive sims — all this you can add to your game with our list of the most realistic mods for The Sims 4.
Best Sims 4 Realistic Mods
40. Realistic Brows
Realistic Brows is a mod that adds realistic-looking brows for your female sims in The Sims 4.
This can add a more polished and finished look to their appearance and is perfect for players who want to create realistic-looking characters.
The brows are easy to install and use and give your sims a more natural look that can enhance their features.
Just like in real life, these brows come in a range of human colors, making this a very realistic mod.
39. No More Death by Meteorite

When's the last time you were out stargazing only to be immolated by a flaming space rock? Never, we assume.
The Sims 4 is beloved for its toon-ish appeal, but sometimes players want to play a true slice-of-life simulator.
No More Death By Meteorite is a realistic Sims 4 mod that removes the chance of dying by being struck by a meteorite.
Meteors don't strike telescope users in real life, so this mod makes the game more realistic.
Players who are fans of The Sims 4 and want to live out their lives in a more realistic world would love this mod.
38. Realistic Cooking Mod

If you're looking to add a touch of realism to your Sims 4 cooking experience, look no further than the culinary world and the Realistic Cooking mod.
This mod adds dozens of new food products based on those in the real world, as well as tons of new recipes from many different cultures for your Sims to try out in the kitchen.
Whether you're after a taste of authentic Indian cuisine or just want to make a PB&J like an American, this mod has you covered.
Plus, it's been updated a bunch with new content, so there's always something new to try.
If you're looking to take your Sims 4 cooking game to the next level, the Realistic Cooking mod is definitely worth checking out.
37. Realistic Green Grass

The Sims 4's grass has always been a little bit too… perfect. While Sims players know we're playing a game, more detail never hurt.
With this mod, your Sims' yards will finally look like the real world, with a believable texture that evokes the appearance of individual blades of grass.
This makes your yards look more realistic and gives you a new level of control over the landscaping in your game.
This mod will suit an English garden or a standard suburban lawn.
36. Toddlers at Parks

Toddlers At Parks is a mod for The Sims 4 that lets toddler Sims spawn in public parks along with their parents.
This lets you and your own Sim family meet other kids to play with and adults to make friends with, naturally.
The mod is really useful for making connections between your Sims and other people in the game and getting your toddlers out and about.
It's also just a lot of fun to be able to take your toddlers to the park and have them run around and play with other children.
Toddlers At Parks works better than other mods that let random lone toddlers spawn.
35. Automatic Beards

The Automatic Beards mod for The Sims 4 is a great way to make the game world feel more alive.
It allows male sims to grow facial hair over time, just like in real life.
This means that players can have more control over their sims' appearance and can create unique characters with more detail.
Witness your Sims grow up in a meaningful way as their appearance changes along with time.
The Automatic Beards mod is definitely a must-have for any player who wants to create an authentic Sims experience.
34. Better Sleep Autonomy

Ever notice how your Sims can act kind of weird at night? Who gets up that much?
The Better Sleep Autonomy mod is a fantastic addition for players who want their Sims to behave more realistically.
This mod makes it so that your Sims will no longer get out of bed in the middle of the night for no reason or suddenly start sleeping during the day.
It makes their nighttime habits far more believable and natural.
This is a mod for players who want to create more realistic stories with their Sims and who want them to act like real people in regard to their sleep habits.
33. Big Family Pose

Family photos are an essential part of any family. They capture precious moments and serve as a memento of our loved ones and our favorite memories.
Photos help to hold us together through thick and thin, reminding us of all the joys and hardships that we have shared with those close to us.
Your Sims families deserve the same.
Big Family Pose is a Sims 4 realistic mod that lets players create believable family photos.
With this mod, you can pose your biggest Sims families in a very charming way, making for some truly memorable shots.
32. Auto Shorter Teens
Auto Shorter Teens makes teenager Sims shorter than adults. We aren't sure why this isn't part of the base game.
This can be really helpful for players who want their Sims to look more like they do in real life.
Often, teenagers are much shorter than adults, so this mod gives players the ability to accurately portray that in the game.
It can also be helpful for players who want to create shorter Sims in their world, period. Overall, this is a great mod that many players will enjoy!
31. Dark Hair for Asian Archetype Sims

Most people of Asian descent have dark hair. Of course, there are exceptions and ways to dye your hair, but in City Living and Snow Escape for The Sims 4, Asian Sims often spawn with blonde hair.
This isn't a problem, but many Asian gamers want to have Sims that represent their communities and resemble their families when they're playing a game themselves.
Dark Hair for Asian Archetype Sims is for players that are looking to curate a realistic and relatable experience.
This mod is a great way to highlight the diversity and broaden the representation in the game.
30. Realistic Teeth

Teeth. They are one of the most fascinating parts of our bodies.
From tiny, pointy teeth that help us to tear into our food to big, flat molars for grinding up tough plant matter, our teeth come in all shapes and sizes.
If you're like us, then you probably think that the teeth in The Sims 4 look a bit too perfect and fake.
Well, thankfully, there's a mod out there that can help with that!
The Realistic Teeth mod makes teeth look more realistic by giving them space between them and making them larger in size.
We absolutely love this mod because it makes our Sims' teeth look so much more natural.
29. High School Years PC Screen Fix

Many players have been struggling with the transparent PC monitor issue in The Sims 4's High School Years expansion pack; this mod is definitely for them. High Schoolers' PCs aren't supernatural, after all.
The High School Years PC Screen Fix by creator 'VecD0e' is a small but essential mod that fixes the bug causing one of the monitors to be completely see-through.
This can be a small but irritating issue when trying to play the game, as it makes it difficult to maintain focus and immersion in the digital world. Bugs definitely make things look fake.
28. Better Romance

Better Romance is a mod for The Sims 4 that adds more rules and checks how romance works in the game.
It even adds more ways to succeed and fail that aren't present in the base game. This mod makes the romance system much more complex and adds a lot more depth to it.
Players who are interested in making their Sims' romances more interesting will enjoy this mod.
It provides many new possibilities for players to explore, which can make gameplay more fun and engaging. More risk means more reward, right?
27. Realistic Lip Gloss

Lip gloss is supposed to make a look pop. Sometimes, the graphics of The Sims 4 make it look lackluster.
If you're looking for a more realistic lip gloss texture in your female Sims, then the Realistic Lip Gloss mod is perfect for you!
This mod adds a shiny new layer to your Sim's lips, making them look more glossy and luscious.
High-quality sheen is a must even if you're going for a natural look or want to glam it up; this mod is a great way to add some extra realism to your game.
So why not give it a try? You won't be disappointed!
26. IKEA Home Stuff

The IKEA Home Stuff CC pack is a must-have for players who love Swedish furniture and home decor.
This mod comes with dozens of beautiful, high-quality pieces from the IKEA catalog to the game, letting you and your Sims enjoy the same stylish décor.
Whether you're looking for inspiration to add a touch of Scandinavian style to your own home or furnishings for a new character's residence, this mod is sure to please.
25. Meaningful Stories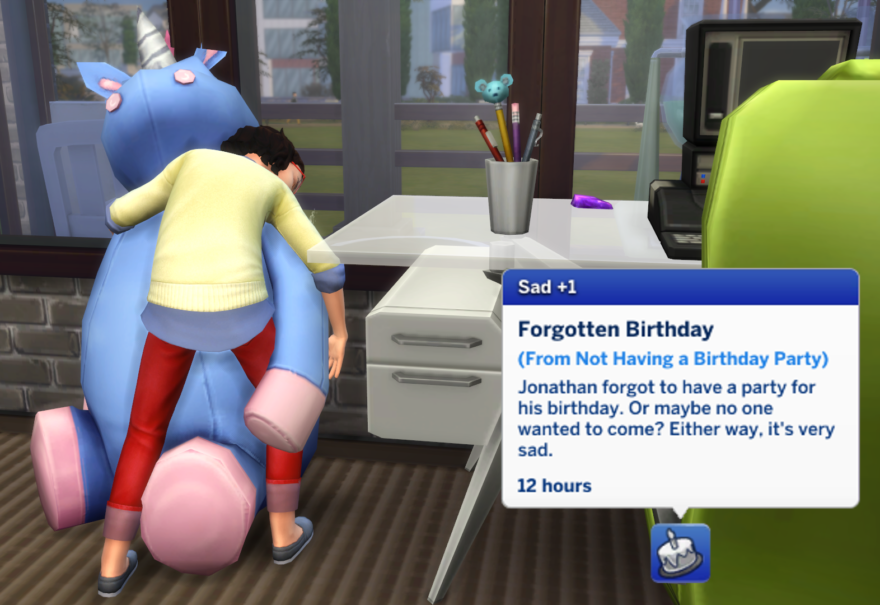 The stories you tell with your sims can sometimes be not so realistic and too happy all the time.
With the Meaningful Stories mod, your sims now more alive than ever: depression, true sadness, grief, and despair now will be deeper and… well… more meaningful.
The mod offers a complete overhaul of the emotions, making sims more real and human-like.
They will feel true happiness and sadness, will not be able to flip between emotions, and the environmental effects from different objects will now affect sims in a more subtle way.
This is one of the must-have mods for every simmer that enjoys realism in The Sims 4.
24. Education System Bundle

Getting an education is a huge part of the lives of all humans.In The Sims 4, we have the opportunity to relive this experience with your kids and teens in school and your adults in college.
But, if you want more in-depth and more interesting participation in the education process, we present to you the Education System Bundle from the famous Kawaiistacie!
It is not just one mod — in this bundle, you get four amazing mods for your sims!
The first one is a Preschool mod that adds the opportunity to enroll your sweet toddlers into public or private school.
They will build skills, socialize, and have a lot of fun with other kids while getting knowledge!
The second one is the Better Schools mod that gives your kids and teens many new interactions, more realistic relationships in school (including an option to flirt with classmates and have enemies), and the ability to build up their skills in school.
That's a teen life we have been craving for!
The third and fourth mods are Smarter Homework (gives your sims an ability to build skills while doing the homework) and Online Schooling.
With the last one, your kids will be able to attend school from home on their computers and do their homework with friends online!
All these mods make schooling for you and your sims more profound and exciting than EA one. We can only imagine how many amazing stories you will create with this bundle!
23. Fitness Controls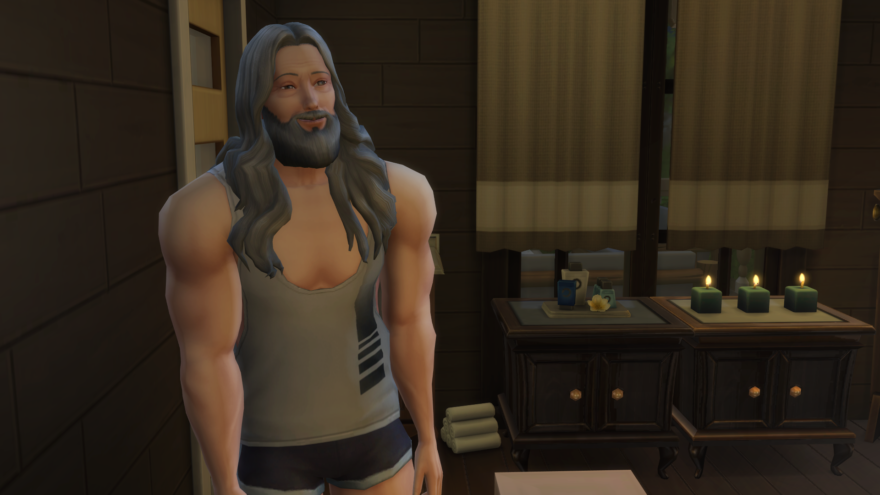 The Sims 4 has a pretty good fitness system that is involved in many aspects of your sims' lives.
But modders always take it a step further to give us new options and variants of the gameplay to make the game easier or more challenging if you want.
The Fitness Controls mod overhauls the regular fitness system in the game, and now sims will have to make an effort to become fit or eat a lot more to gain weight.
The mod expands limits of weight and muscles that were set by the game to be more realistic.
The mod has a ton of customization options, and you will create your own suitable fitness system for your sims with it!
22. Slice of Life

The name says it all! Give your sims a slice of life they needed so long! Physical changes and new buffs for your sims to make them more alive than ever.
The mod adds those little details that make simulators so fascinating to us: kids will have gaps between teeth when they lose one, tired sims will have the shadows under eyes, and injured sims will have bruised faces.
And there is so much more in this mod! New personality system, menstruation cycle, and emotion overhaul.
Oh, what a great time to be alive with this mod in your game!
21. Allowance Mod
Sims, in all the games of the franchise, share a budget, and every kid in your household can go buy an expensive statue in a local store if it is your wish.
But, if your sim kids do not have such extravagant taste and just want to buy some candies and toys, your sim can give the kid some money with the Allowance mod.
The allowance will depend on your kid's traits, manners, and grades, so sim can lose it if she or he misbehaves.
Every kid will have a separate allowance account and can spend the money on this account freely. So, it's time to go to a candy shop!
20. Funeral Mod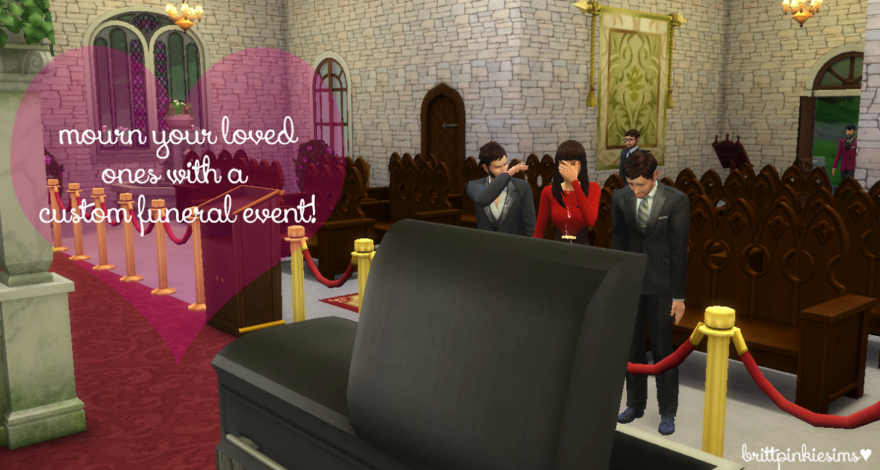 Simple but impressive mod for the realistic experience for your sims that have lost someone special recently. The mod adds a new event, funeral, and a lot of new interesting interactions for your sims.
You can even hire a minister to say a word over the grave and get some rewards if your funeral gets the golden badge.
It is an excellent mod that recreates an unfortunate but inevitable part of life.
19. MC Command Center

It is the most popular and most complex mod that adds a whole new layer to your game!
MC Command center deserves a separate article because its functionality is insane. Now you can customize every detail of the game. Literally.
From population to pregnancies and careers, the mod gives you an opportunity to make it all custom and fitting to your game style. But most importantly, the mod adds Story Progression into the game!
Now NPCs have life, can have children, marry each other, and get divorced. It is the only mod you will ever need for the realism in The Sims 4, and yes, it is even cooler than we describe it!
18. Memorable Events Mod

Another mod that adds little things with a huge impact ongameplay.
The Memorable Events mod gives your sims a list of parties, celebrations, and events that every one of us once experienced or will experience, and you want your sims to participate in them too.
From some cute little Night Out or Celebration events to huge Bachelor(ette) parties and Family Gatherings, all these forty (!) new events will give your sims ad you many warm memories that will last all their lives.
17. Wonderfulwhims

A brand new mod that adds new social, love, relationship enhancements along with menstrual cycle, new chemistry system, and personality overhaul in your game.
The sims now will have the preferences, and their traits will affect future relationships. They will be more unique, and finding true love will be a lot harder for sims.
But it is very realistic. The mod is very detailed and will make every sim a person that struggles but lives a full life.
16. Emotional Inertia Mod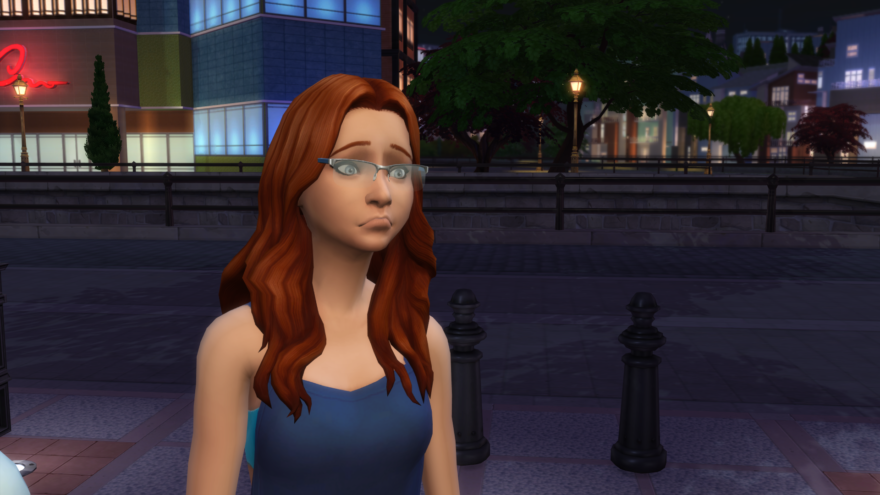 Sims usually forget about things that make them sad, angry, or embarrassed very easily if they have a good meal or watch TV.
But, in real life, we do not forget about our grandpa's death if the room where we sit is nicely decorated. That's why fantastic creator RoBurky made this Emotional Inertia mod.
Now emotions of your sims will be deeper and last longer. It will be so much harder to get rid of the negative emotions, but your sims can now feel them to the fullest.
The mod adds a little challenge since all the moods are now more resistant to any changes to be a very fun time for you!
15. Career Salary Reduced
In The Sims 4, all the sims have really big wages that some of the simmers find too easy, and we do not have enough challenges regarding the sims' work lives.
However, this mod will give you a long-awaited option to reduce the salaries of sims and make them struggle!
All the in-game jobs' salaries will now be 50% lower than usual ones, and you can make your Rags to Riches plan a bit more interesting. Good luck and happy simming!
14. University Costs More
The University pack in The Sims 4 is one of the best expansions that was made for The Sims 4.
The experience in University is fabulous, and the only wish we have about this pack is to make the cost of classes more realistic.
With this mod from Zero, your sims will now have to pay about 30000 simoleons for their higher education.
Also, the credit system now makes more sense because your sims will struggle to pay for the school.
13. Mental Health

This mod adds a complex mental health system into the game to give your sims a full emotional life. Sims now can suffer from anxiety, clinical and general depression, OCD, eating disorder, etc.
And the most important part of this mod: they can cure it by visiting a psychiatrist and getting meds or therapy sessions if needed.
The mod offers you a different aspect to The Sims 4, which is usually a very happy place, but with all the real-life struggles, your sims will finally get help.
12. Have Some Personality, Please!

The mod for simmers who like their sims to be more emotional and unique.
With the Have Some Personality mod, you will get new interactions for all ages, more autonomy in actions, toddlers that act more like their traits, etc.
One of the main cool features of the HSPP is that your sims now will have conversations that are tightly connected to their traits.
The sims will be less weird but more like their character.
The mod even gives you settings for gender preferences and cheating (not cool, but can be useful in creating stories).
11. First Love

The innocent love between kids is a fantastic addition to The Sims 4. Your sweet child now can have the first crash with that boy-next-door or the most beautiful girl in the class.
Your sim children can now hug their crushes, say about their feelings, and stargazing together, nurturing this first love.
Who knows, maybe this innocent relationship can become one day a full marriage and more crushes for their future kids.
10. Weather Realism Overhaul
Oh, that is the coolest mod! The Weather Realism Overhaul adds visual changes to the weather, makes wrong forecasts, and the weather will be more accurate to our world.
All the towns in The Sims 4 now have the weather that corresponds to actual cities, like Newcrest now will have the weather similar to Vancouver in Canada.
More rains or fewer rains if this is your desert town and more unpredictability in sims world for your fun!
9. Sims Eat and Drink Faster

It is a useful mod that makes eating and drinking time in The Sims 4 a lot more realistic.
Yes, we know that sims just want to enjoy their meals, but sometimes you don't have three hours for a sim to finish a garden salad.
You can now be confident that your sim will devote a reasonable time for dinner or breakfast and will not be late to work.
The mod also adds the needed Prefer to Eat at Tables feature to prevent sims from eating in weird places like near the fridge or in the middle of the room.
8. Better Elders Mod

At last, we've got something for elders! Our sweet grannies and grandpas in The Sims 4 have very little interactions dedicated to them and only them.
That's why we offer you to add this Better Elders mod and make their retirement time ten times better!
There are many new traits (like Grumpy Geezer or Doting Grandparent), new interactions, events (High Tea or Senior Singles event) for your oldies.
Elders now have a sparkling and exciting life that is suitable for their noble age.
7. Retail Overhaul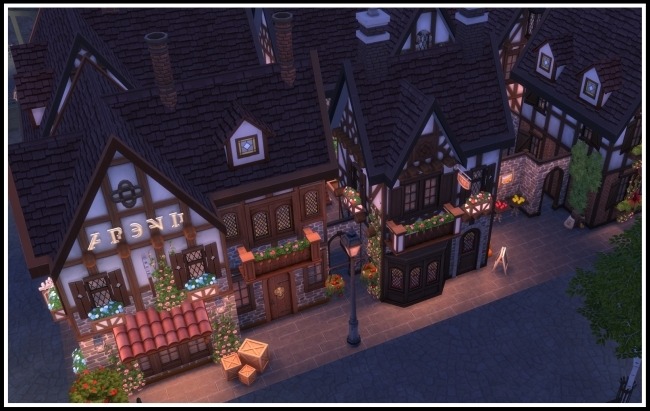 The retail system in The Sims 4 is a great feature, but it is quite restrictive, and we wish that some aspects of the system were different.
With the Retail Overhaul mod, we feel that some of those wishes will come true.
The mod has three big features:
You can hire certain employees, even your family. A lot of simmers dreamed about it!
Buying outfits with reasonable prices
Buying fish from aquariums, books from bookshelves, and single bakery goods.
It is a game-changer for the retail system, to be honest.
6. Simcity Loans 2.0
With all the mods we've shown you before, your sims can experience a shortage of cash. No worries! SimCity Loans can give you all the money you need. For a little fee.
The sims from teens and up can now take a loan for the needed things and make regular payments to repay it.
Your sim will have negative moodlets and stress if they have overdue payment, just like in the real world.
5. Subject Homework
It is a small mod that expands your homework experience.
Instead of having just "Do homework" interaction with the school exercise book, your kid will have interactions like Review Social Studies, Practice Vocabulary (for kids) and Study Sociology, Write Fitness Article (for teens).
All these new interactions will help your kids raise their skills and do better at school and in future college. Everything for knowledge!
4. Simda Dating App

This mod makes the whole dating process in The Sims feel more realistic and modern.
With SimDa Dating App, your Sim can pick from three options: a specific date, a blind date, or a one-night stand.
Players can also choose to enable or disable Hook Up Calls if you prefer more casual companionship.
Additional add-ons can be equipped with this mod, including Only Singles, Same Age Only, Aspiration Goals, and Holiday Tradition Goals.
This mod is also compatible with the Wicked Whims mod, so Sims are less likely to get rejected for one-night stands if you have both mods downloaded.
3. Realistic Reactions

Realistic Reactions mod is all about making your character act more realistically according to things happening around them and to them.
With every update and change to the Sims 4 game, this mod has also been updated alongside.
This mod is split into two modules: Cheating Overhaul and Children Witnessing Their Parents Cheating.
These modules include a wide variety of new reaction/emotions, chat options, and reactive options, such as fighting your Sim significant other for cheating.
These reactions can be expanded further in recent updates if you have other mods equipped, including Wicked Whims, SimDa Dating App, and any mod that allows teen pregnancy to occur.
2. Height Slider

Height Slider mod may not seem like much, but I assure you when I say that many avid Sims players greatly appreciate this one slider addition.
Height is rarely a customizable option in character creation in The Sims, so having a height slider in Sims 4 makes creating yourself or your ideal character a little easier and more accessible.
Many versions of this mod have been made already, with versions specifically made for teens and adults.
One of the most popular height sliders is called "luumia's height slider mod," as it keeps all other parts of the body proportional as the height is adjusted.
1. Go to School Mod Pack

You can follow your adult Sims to work with some jobs, but you can never follow your in-game kids to school with just the base game.
This mod allows you that chance to participate in the younger Sims life, which makes younger Sims feel more like characters.
In the game, you can play as the child, participate in a different subject every day, see the school counselor for a boost, and even teach entire classes if your Sim is old enough.
This mod pack has been updated to be even more of a playable experience, including a wide variety of opportunities and interactions to make the school environment feel more realistic.
You might also be interested in: