Starbound is an action-adventure video game that was initially released in 2016.
The game sees the main player in a space shuttle roaming around the galaxy as the Earth is completely obliterated.
During the venture, the shuttle reaches a planet where players take control of their character.
Players are able to build, craft, and survive as they take on harsh terrains and strong enemies. But of course, you know what Starbound is and what it has to offer.
So, we're going to introduce the best Starbound mods that will keep you engaged for hours.
With these mods, the world will be in your hands. Let's get started.
Best Starbound Mods
1. A.V.I.A.N.

Since this is the first mod on today's list, why not start it off with a customizable cosmetics mod. A.V.I.A.N. is one of those mods that is considered to be a rite of passage.
The mod is one of the best cosmetics mods that should've been included in the base game but unfortunately is not.
It is an Avian AI that replaces the default AI in the game.
Gamers are able to add custom dialogues and animations, bringing the character to life with a brand-new personality.
The best thing about the AI is that you are not required to start a new game. She just appears upon installing the mod.
2. Earth's Finest: Crew Improvements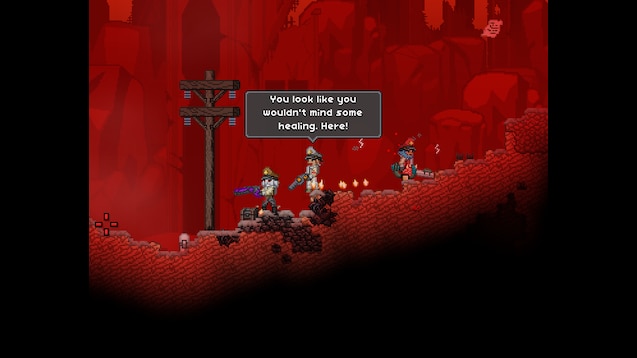 Most of us are not very good at micromanagement when there are a lot of people. The game becomes difficult to work around as the crew members start to increase.
Allocating tasks or managing them can become a chore rather than a pleasant experience. Earth's finest crew improvements are for those people.
Buffs, nerfs, tweaks, you name it, the mod is at your service.
The mod increases your crew member's strength and usefulness. This can definitely make a lot of difference when you're able to pick the right crew member for a mission.
3. Efficient Watering

Don't you hate it when you have to wait for the water cooldown period to end? Well, not anymore. The efficient watering mod makes farming a whole lot easier.
The mod allows gamers to water their crops without a cooldown rate.
This is more than enough blessings from the mod gods but wait.
You can also water while walking, and the watering time is immensely reduced, saving you more time for your antics.
With the recent update, players now have an increased area of effect. How great is that?
4. Pixel Goods Store

One of the reasons why we love playing SIMS is just to build a house and decorate it.
Remember all the hours you put while going through the inventory, selecting the right furniture, while matching it to the drapes?
Well, with Pixel Goods Store, you can do the same.
Bring a lot of personality to your constructions by adding décor.
The mod has over 300 new items ranging from beds to chairs to electronics and everything in between.
Granted, you can't use these items since they're non-functional, but hey, everybody loves an elegantly furnished home.
5. Dungeoneer Dungeons

The game is known to have some great dungeons for you to loot and plunder while eliminating enemies in your way. However, for some, it might not be enough of a challenge.
Dungeoneer dungeons is a great mod that will keep you entertained for hours.
The mod has randomly generated dungeons with enemies, rough terrain like volcanoes, a military base, and many more intriguing things.
If you're up for a challenge, we highly recommend this one.
6. More NPC Ships

Sometimes wandering into space can be a tad bit boring, so why not mix things up?
Freshen up the atmosphere or, in this case, add different types of ships.
More NPC ships change the boring space environment and add new exciting ships where gamers can either trade or encounter enemies on pirate ships.
Beware! Penguin, alpaca, brain slug infested ships, and more are some of the hostile ships you might run into. But isn't that fun, New year, new enemies?
7. Cutebound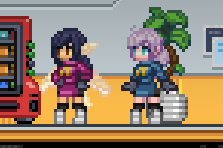 When you're here, don't ever expect to be disappointed, especially with this mod that we recommend to all those hardcore Japanese anime fans or otakus.
If we're ever going to mention outfit mods, know that Japanese girls will always make it on our list. Want more cute anime girls in life? Then cutebound is the mod for you.
It allows gamers to change their character and introduces different NPCs giving the game a more aesthetic look.
Change a character's features, body, armor, clothes, hairstyle, and more. Live your fantasy with cutebound.
8. Creative Mode

Creative mode is usually one of the best experiences for gamers looking to enjoy and kill time.
Just like many other creative modes for other games, this mod changes the Starbound gaming experience by allowing gamers to do what they want to do.
Gamers can change their character level, get new items instantly, spawn enemies for entertainment, and much more.
The mod even allows gamers to progress according to their own liking giving gamers a new sense of control.
It's perfect for those new to the game and those wanting to have fun.
9. Fully Customizable Ship

Get your bob the builder hat on because this one takes construction to a whole new level. Fully customizable ship is a mod that will give your ship the personality it needs.
The mod allows gamers to build their own ship block by block, making things more interesting.
Players are able to disassemble the ship completely and build it from scratch. However, they like it.
If you've got time on your hands or simply enjoy building simulators, then this one is right in your alley.
10. Xs Corporation Mechs

XS Corporation Mechs brings firepower to you. The mod introduces mechs into the game where players are in a mech and wreak havoc on hostile targets.
Gamers can shoot from the mech and even fly, giving them a substantial advantage against enemies.
Players can choose from different available mechs and go on a hunting spree without worrying about being overpowered by enemies.
Seriously, you need to check this out.
11. Blood Mod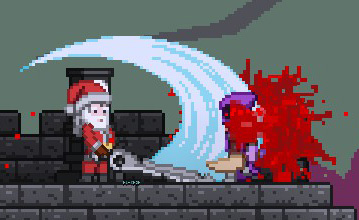 Let's turn things real for a second with blood mod. If you're into gore and need more blood, fret not. The developers have heard your wishes.
Blood mod introduces blood into the game, satisfying gamers craving for gore. It not only brings blood into the game but also physics.
Different weapons slash enemies differently, thus impacting the level of blood splattered.
It brings a sense of realness into Starbound and adds color variance to distinguish between different types of enemies.
12. Ts Technologies

As the world advances with technology, so does in-game. TS Technologies lets gamers advance their gameplay to another level.
The mod enables new technologies allowing gamers to introduce various new machinery that will help you progress faster than before.
Use the breaker to break down meat and crops into biofuel, reclaimer to convert dirt into metals, and more.
Players can even turn crops into biological weapons by using the seed synthesizer.
Be able to create Vilepods and throw them on your enemies, shrouding them in a cloud of toxic gas. They won't be coming back.
You might also be interested in: