Blizzard is one of those studios that have always focused on great quality games rather than pumping out a number of them. Although this has ensured superb games like starcraft and diablo 2, gamers have to wait around a decade or so to get a sequel to these games.
With the studios recently announcing Diablo IV, it's a great time to visit the classic Diablo 2 and play it with some mods for a much customized and unique gameplay experience.
You won't even know you're playing the same game, so don't forget to check our list of the top 21 best Diablo 2 mods.
Best Diablo 2 Mods
25. Installing Mods for Diablo 2 Mod

When installing any mods for any game, there can be some hiccups along the way Those hiccups are viruses and malware if you download from non-reputable sources.
The Installing Mods for Diablo 2 Mod is a mod for your mods! Also called DS2E, this mod will help protect your game files and PC by offering a more secure connection and shield from any harmful downloads.
This mod was created specifically for organizing your mods as well, along with adding functionality for modding in general.
You can extract other mods with this mod, and those mods can be run through a custom UI.
24. Pandoras Trials Overhaul Mod

Based on the item in Diablo 2, this mod is a more recent mod that saw quick success and popularity shortly after its release in 2021.
The Pandoras Trials Overhaul Mod expands on the original version of Diablo 2, including many changes and additions.
The major changes that this mod brings include scroll-based side quests, an adjustable passive bonuses system, an alchemy system, and a smithing system.
There are also Pandoras Trials, which offer a strong challenge to players while adding new locations and rewards.
Of course, remember that this mod is based on the item Pandoras Box, which brings plenty of challenges to face when the box is opened!
23. Genesis 2.0 Expansion Mod

This mod was first released in 2016 and was only available in Polish for quite some time, but it was recently translated into English!
The Genesis 2.0 Expansion Mod is an extensive mod for Diablo 2, as it introduces many more maps, layouts, recipes, items, and rune words.
This mod also takes liberties to improve the PvP elements of Diablo 2.
The creator also notes how there are more enemies and events included to expand on playtime.
So, if you're looking for a mod that will revive playing Diablo 2, this is the one to download!
22. Dark Alliance Overhaul Mod

Another great overhaul mod for Diablo 2 is the Dark Alliance Overhaul Mod! This mod completely overhauls the skill system while also introducing new enemies.
The Dark Alliance Overhaul Mod also introduces two brand-new campaigns that you can complete after finishing the original main storyline.
This mod includes other additions, such as a sub-quest system, more recipes and items, and a recap book full of the key events that take place.
This is a mod to download if you are looking for a real upgrade in terms of narrative and storylines!
21. No Intro Mod

Let's open our list of mods with the one that will have you instantly rejoice as it aims to improve your life. Every game starts with introductory videos, and it's a pleasure to watch these types of videos… once.
Having to watch intro videos over and over again can get on one's nerve, and this is where no intro mod shines.
The mod replaces introductory video files with blank files that allow gamers to skip through the introductory videos and get straight to the action.
No more wasting time and brain cells watching the same video over and over again.
20. Reaper of Souls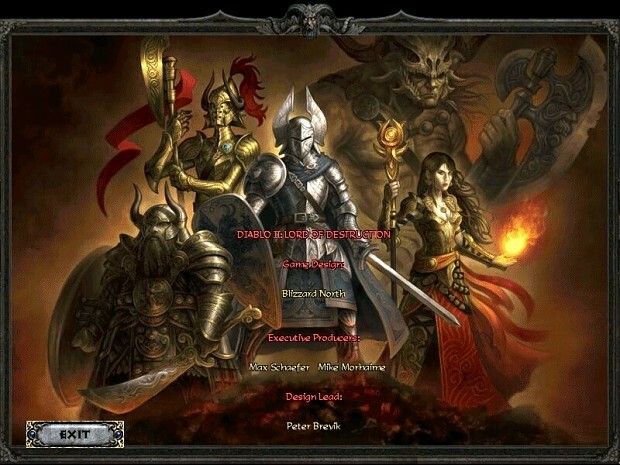 Playing Diablo 2 is interesting, however after a while, certain restrictions remove the element of fun. We're talking about the restriction limits on skill level, new icon skill, and more. Get reaper of souls if you want to extend your gameplay and a bit of fun too.
The mod brings in new exciting levels, a new UI that is much easier to use, and it increases the restriction limits from 20 skill levels to 50.
That's another couple of hours to put in, but with the newly added map, you're bound to reach 50 just as easy as you did 20.
19. No Equipment Loss on Death

We all can swear solemnly that no matter how good you are at the game, Diablo 2 will not look easy. It is a difficult game to wrap your head around.
With a highly steep learning curve, the game does not make it simple for an average gamer as it hosts a very complex system.
The most dreaded thing with Diablo 2 is how you lose all your inventory upon death, and we all know it can get frustrating.
No equipment loss on death mod is a warm welcome not only for newbies but also for those who have been playing the game for a while. Save yourself some time and effort by getting this mod as you don't lose your inventory upon dying.
18. Valhalla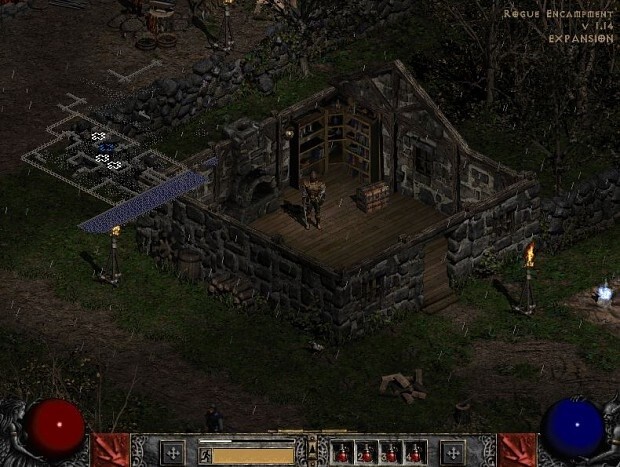 Always wanted to know how Diablo 2 would look like on steroids? Valhalla is the mod for you. The mod completely revamps the game by making it similar to Norse mythology or the land of Valhalla.
It even has its soundtrack that is sure to keep you entertained whenever you launch the game.
Have a new experience with this mod as you wander the land of Valhalla to find the reason for your existence. The items, menu screen, armor, and more are changed to the look of Valhalla.
17. Demon Hunter Class

If you've played Diablo 3 then you know your favorite class is the demon hunter. Now you can bring demon hunter class in Diablo 2 with this mod. However, there is a slight caveat to this. Not a caveat since the twist is interesting.
The mod brings the demon hunter class to Diablo 2 but with different new skills (Assassin traps), creating a unique hybrid of the assassin and demon hunter class. Have some fun with this one!
16. E=MC2

If you've played Diablo 2 multiple times and find yourself slowly getting bored, quickly download E=MC2.
We don't want people giving up on their favorite games, hence the modding community and their mods keep things interesting. E=MC2 adds new maps, new enemies, new sounds (Memes included), new music, and a lot of easter eggs to discover.
There are new quests and a new healing system ensuring that fans of the title never get bored.
15. You Gotta Be Kidding Me

Want to experience something extraordinary? How about your favorite street fighter players in Diablo 2? Yes, that's possible with you gotta be kidding me, mod.
The mod brings a bit of humor and a whole lot of fun by adding different characters from random games taking the shape of enemies, allies, and your very own character as well.
Characters can range from Star Wars, Mortal Combat, Lord of the Rings, and more. Make sure you're not drinking any fluids with this mod on, you don't want to spray your screen if you end up laughing like a madman.
14. The Black Parade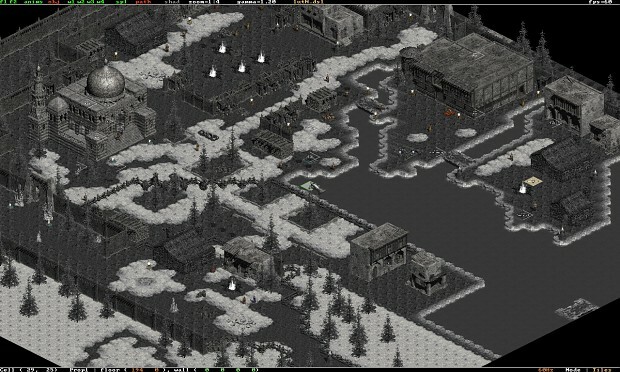 Do you enjoy a bit of scare? How about a terrifying setting? The black parade is the mod for you. Add frightening new stages and new quests.
But that's not all, the entire game is turned into a Tim Burton's typesetting with shades of gray and black and weird background music that might give you the jeepers.
The monsters are stronger, too, so you might have to work your bones to bring your foes down.
13. Paragon Meme

If you thought the game and leveling system is getting a bit boring for you, then invest your time in paragon meme, a mod that will have you going for hours.
Paragon meme bring in a new progression system that makes it possible to reach levels up to 20,000. That's a lot of grinding and hustling to get to that, better start now!
12. The Sin War

If you thought the game wasn't challenging enough, then you'd be sorry that you spoke too soon, as the sin war will have you shouting at your screen.
The mod aims to bring an enhanced adventuring experience by having difficult enemies, smarter fights, and better replay value.
There are new monsters, existing monsters with heightened difficulty, larger stash, aggressive monsters, and more. There is so much to this mod than you would think, so give it a try.
11. Komodo Mod

This is the one that fans had waited for a long time. Making a reappearance, the komodo mod looks to change the gameplay by adding small things here and there.
The mod doesn't change the basics of the game but simply adds 4,000 additional items, increased monster difficulty, resistance penalty, teleportation, and many more. Guess what, necros can use multiple golems now!!
10. The Puppeteer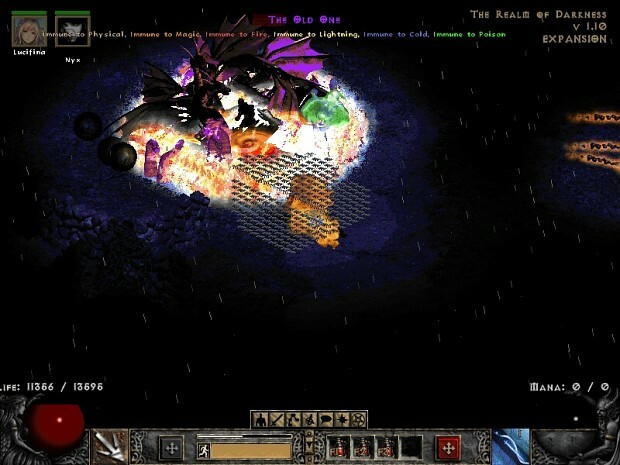 We've suggested mods that bring small changes here and there, what if you're looking for big changes.
The puppeteer is something if you're looking for something different. It adds a new and different storyline to the game.
There are new recipes to discover, a lot of different items, and improved drops beside the different storyline.
9. Enjoy-sp

If you're one of those people that enjoy the single-player experience more than anything, then get enjoy-sp.
The mod increases the drop rate of unique items, adjusts experience gain on higher levels, accessible secret cow, and more.
Players now have the opportunity to explore the entire game on their own without much of a hassle. Perfect for those who want to peacefully complete the game and enjoy Diablo 2 for how it is.
8. Unholy Wars

This is another one of those mods that brings in a new experience without changing too much. Unholy wars bring in increased stats, higher XP, higher mana regeneration rate, and more stamina.
It rebalances the game by making it easier without having to change the game 180 degrees.
7. Is Alive

Another mod that doesn't change the vanilla game a lot is also one of the most and goes by the name is alive.
There are no modified rune, unique sets, or anything that seeks to change the gameplay.
However, the mod new monsters, new crafting system, new locations, new gems, new quests, and new challenges keep things interesting.
6. Back to Hellfire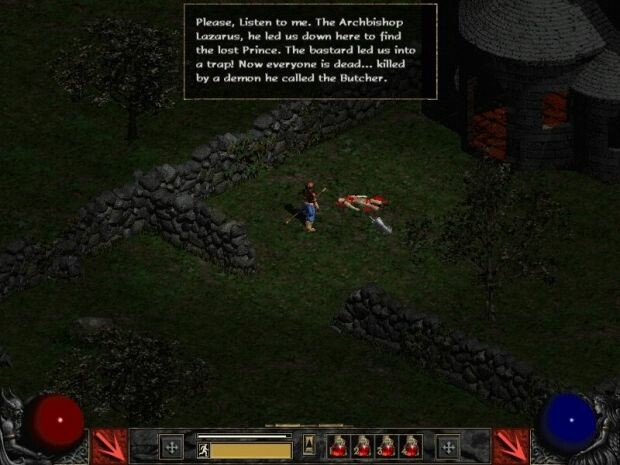 We've mentioned how to bring certain things to Diablo 2 from Diablo 3, but what if you want the original Diablo experience in the second one? Back to hellfire is what you're looking for.
The mod improves the gameplay by working on arrows, boss graphics, new bosses, new monsters, new quests, new maps, and more.
It brings back the feel of the first Diablo and is a great mod for those looking for a bit of nostalgia but something different.
5. The Perfect Drop

This mod is for those looking to have a safe pass through the game. The perfect drop will have you excited as every drop is perfect, every item crafted is perfect, and drop rates are significantly increased.
The mod not only improves drops but also expands inventory, stashes, and introduces new cubic recipes, among many other things.
4. Eastern Sun

Step up your game's difficulty even more with the eastern sun, a mod that introduces new enemies, monsters, boss fights like king leoric, cyclops, and more.
Runes are based on real languages, and more runes are added to the game to keep things interesting. The new Aura graphics is the one to check out.
3. Diablo 2 – SP Enhancement
This is another single-player mod that makes sure the game is perfect in every way. If you enjoy playing single-player, then this one's for you. Diablo 2 – SP enhancement mod reworks a couple of things and improves the mechanics of the game.
The mod enables infinite storage and stash space, open cow level portal, change save path directory, and more. It even increases base stats by 5 points, with potions being stackable, among many other things.
The things you felt needed to improve in the game, this mod works on it. It is also updated regularly, which is a great thing.
2. Plugy
PlugY is one of the famous mods for Diablo 2. PlugY only works on the mechanics of the game and its performance. PlugY has been incorporated into many other mods and hence deserves a separate listing on its own.
You can now open cow level portal, change save directory, add auto-backup saves, change the selected language, and many more.
The mod is truly one that shouldn't be missed. Mana and life values have been shifted above the globe, making it out of the way while players can assign skill points, which is a great way of redoing your class.
1. Path of Diablo

This is by far one of the best mods for Diablo 2. The mod enhances the game completely by modernizing it. If you've enjoyed playing path of exile and would love those mechanics replicated in Diablo 2, then the path of diablo mod is for you.
Underutilized skills are modified, damage scales have been changed to rebalance the game, and skill class has seen a lot of minor tweaks, making it a completely different experience every time you play the game.
It is perfect in every way, and we recommend checking it out. You're not gonna get bored with the path of Diablo mod.
You might also be interested in: