Halo reach, one of the biggest masterpieces released by Bungie studios, has finally made its way to PC, and as you all are aware, mods reign over basic PC games.
You might find that it takes time to get the mods to work on Halo since they have the anti-cheat on, but trust us, it's worth it.
Halo is the biggest franchise for Microsoft fans and having to mod it with all sorts of creativity is worth the time and effort. Make your gameplay better with our list of the top 12 best Halo Reach mods.
Best Halo Reach Mods
12. Guta Firefight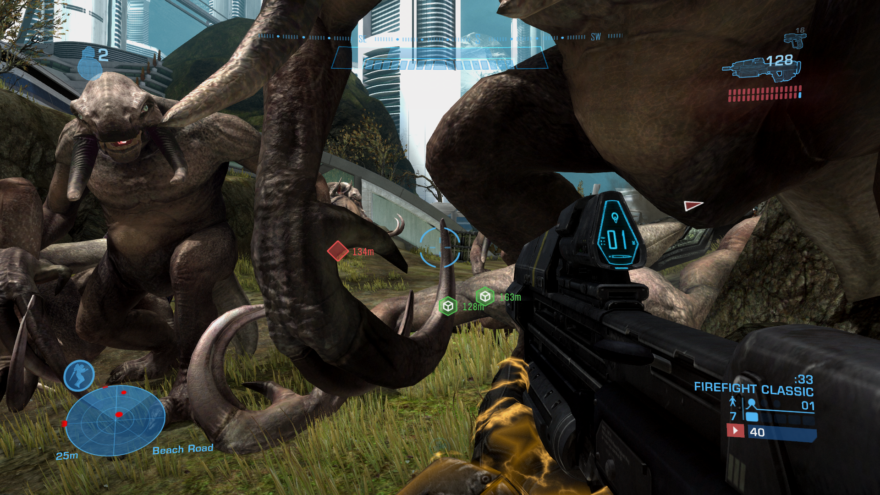 Want to spend some quality time with your friends while crushing monsters? Get Guta Firefight, a mod that introduces a bit of fun into a multiplayer firefight.
Gutas are gigantic monsters that are introduced in "nightfall" mission and are capable of destroying anything that comes in their way.
Well, you've guessed it. The mod brings gutas to firefight where players are charged by not only one but multiple gutas.
Let havoc wreak and fun pursue as you and your friends find ways of defeating the creatures together.
11. Trooper Firefight

You must've imagined yourself as an army officer dressed in a military outfit destined to save the world. Now is your chance to take that role with trooper firefight.
Players can now play as marines, army troopers, and more, turning firefight into a tactical fight.
Army troopers are more exposed to damages and therefore ups the difficulty for gamers as they have to take cover and think strategically in a battle.
However, weapons are more powerful and realistic while at the same time it fires faster.
10. Elite Campaign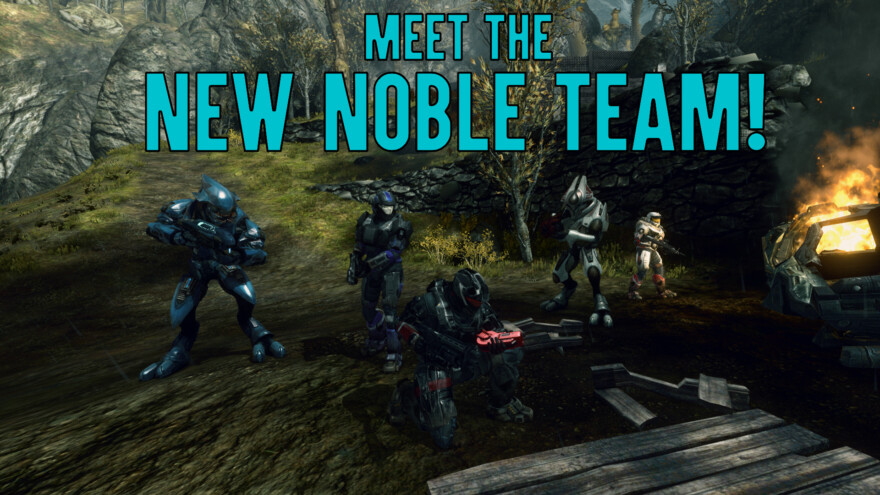 Besides the Halo Reach invasion mode, players can not play with elites in other game modes.
However, elite campaign mod changes all that and allows gamers to fulfill their desires by introducing elites in the campaign mode.
The mod revamps the noble team by adding a mix of spartan and elites while the weapons are altered as well.
There are even new weapons added to the selection allowing for greater variety and an experience unlike any other.
9. Third Person Campaign

There is a certain charm of playing a game in the third person, and if you feel like playing third person in Halo Reach might make things interesting, then you're not wrong.
Third-person campaign pans out the camera view turning the game into a cover shooter, allowing gamers to view their surroundings while taking shots at the enemies.
The third-person view makes the game quite interesting and may give you a feel of what gears of wars could be like if you fused it with Halo.
A cinematic angle in Halo via a mod is a much nice welcome. Play Halo now in third person!
8. All Character Customizations Unlocked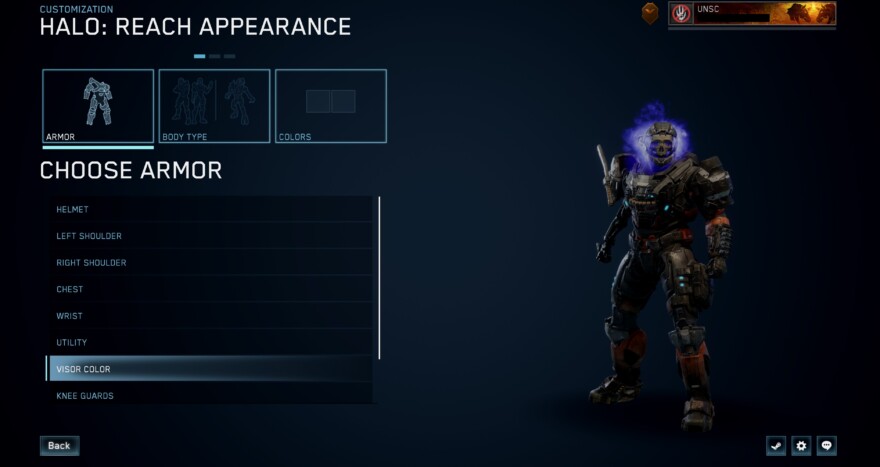 If you're not a big fan of default characters or want a bit of character customization in your game, then all character customizations unlocked mod is the one for you.
Gamers can choose how they want their players to look and feel as they get the option to change the armor, nameplate, body types, colors, and more.
7. Halo Reach Rtx

You already know by now that we're big fans of visual enhancements and halo reach RTX takes it home for us.
The RTX-based visual enhancement introduces raytracing, global illumination, and real-time reflections making the game more appealing to the eyes.
The original art style loved by fans remains intact while vibrant colors, reflections, and more add a bit of much-needed finesse.
6. Covenant Campaign
Wondered how it would be like to play as covenants fighting a war against humans? Covenant campaign aims at just that.
Players can now play as covenants while the stats and design modifications have been kept to the bare minimum. Each map has a hidden energy sword that has infinite uses.
Dominate the puny humans as you strike fear in their eyes; however, keep in mind that the playing field has been leveled to ensure a fair fight.
5. Ruby's Rebalanced Reach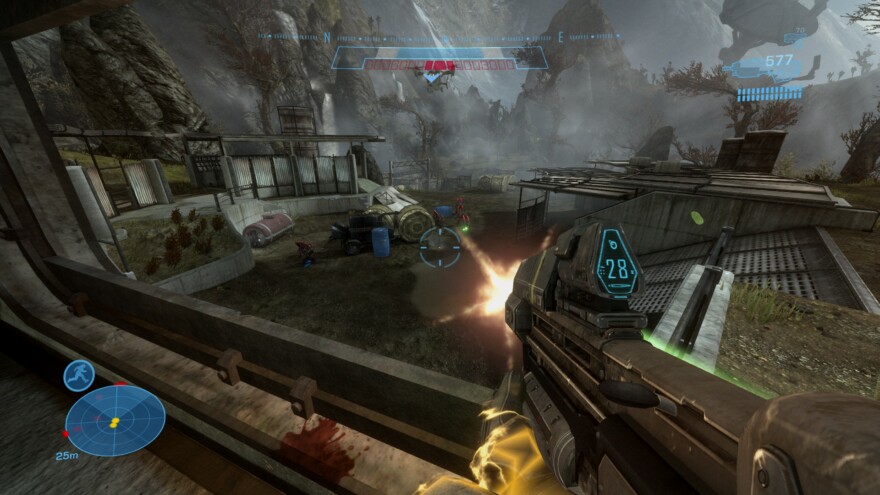 Want to see what the game is like when it's reaching its full potential? Get ruby's rebalanced reach.
The mod refines the sandbox by adding a role to every weapon, armor, and vehicle, ensuring that gamers use the right tool and equipment to deal with the right environment.
The legendary difficulty remains challenging but a bit fair with level changes, cosmetic alterations, and more.
4. Ultimate Forge World

There must've been times where you looked to the sky and wished you could fly one of those gleaming spaceships. Today, we make your dreams come true with the ultimate forge world.
Now you can drive or fly anything you want, from a UNSC frigate to a phantom, pelican, and more.
The vehicles are fully functional and can be used the way you like them, even in custom mods.
You don't have to worry about the forge budget, too, with this mod on, and place as many objects in it as you want.
3. Reach Remastered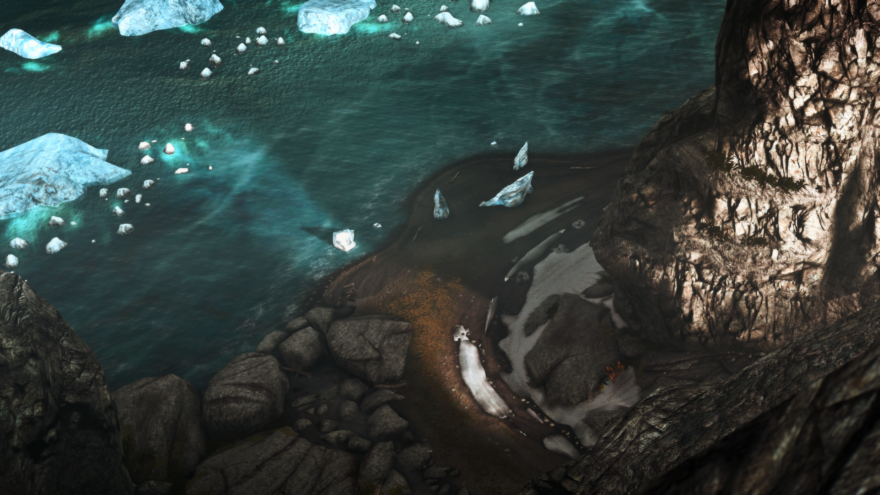 Halo Reach, although a classic game that has done right by being remastered to PC has a few graphical issues.
By what games have achieved in recent years, halo reach looks a bit outdated and can do a bit with some graphical refinement.
Add tons of effects to give the game more cinematic flair with reach remastered.
Step up Halo Reach's visuals by having 19 different visual effects from Macro DOF to SSDO, HDR, and more.
Experience Halo like how the game should've been, with vibrant colors that make the landscape serene to look at.
2. Halo Reach Evolved

There is a certain element to the first halo games that caught our attention and won our respect as one of the best games produced for Xbox.
Now you can bring those aspects into the Halo Reach with halo reach evolved mod.
Introducing brand new content while altering weapons, vehicles, and campaigns, the mod brings in a bit of extra fun to the sequel. Jumps are 15% higher, and players can carry up to four types of grenades.
New weapons and existing weapons have been altered by increasing fire rate or other elements. This completely rebalances the game's difficulty and makes it a lot more fun.
1. Extinction
Want to see what the biggest map mod in Halo Reach looks like? Get Extinction. The mod brings an open world map where players can indulge in combat like never before.
Fly different vehicles like scarabs and more with AI fighting alongside you.
Players can fly ships out of giant frigates in the sky, pelicans, scarabs, and more with this mod.
You haven't truly experienced Halo Reach if you haven't played this mod.
You might also be interested in: