It's been over a decade since Fallout New Vegas was released, and oh boy, do we still enjoy playing it. The gameplay improvements were seen since Fallout 3 was a huge welcome among critics, while fans enjoyed the script, mechanics, gameplay, and visuals.
However, it was flagged for having worse performance issues and consistent crashes.
But we believe that the game is bigger than these crashes and have compiled a list of 25 best Fallout New Vegas mods that are sure to modernize the visuals, improve game performance and add a whole new dimension of fun that is sure to keep you entertained for hours.
If you're a fan of the game, you're gonna fall in love with it again with these mods, and if you're new to the game, you will find the game more than perfect.
The Best Fallout New Vegas Mods
28. Brave New World

Fallout New Vegas was first released in 2010, so the game is overdue for new details. The Brave New World mod provides brand new dialogue, recorded by professional voice actors.
Over 7,000 lines are added and revoiced to the game with this mod, which is spread out across 145 NPCs. This mod helps to revitalize conversation in-game, increasing the replayability and fun of discovery!
This mod was a true work of love for Fallout New Vegas, as it took four years to make it! Be aware that in order for this mod to work, you will need to start a new game file.
27. Combined Community Sound Pack

Video game immersion is more than just story, visuals and voice acting, but also includes the soundtrack.
The Combined Community Sound Pack might be an older mod, but it still improves the sound effects of New Vegas.
This mod focuses on sounds effects from the weapons, replacing the base game weapon sound effects with new ones.
Other sound effects including distance sound effects and reloading sounds. Although this mod might not seem like it would improve much, the improved sound helps to increase immersion, making for a more enjoyable playthrough!
26. Roleplayers Alternative Start Fallout New Vegas

Every time you start a new game file, the more the base game introduction gets old quick. If you're looking for a more custom start to your New Vega file, this mod is for you!
The Roleplayers Alternative Start Fallout New Vegas mod replaces the normal introduction questionnaire with a more personalized version.
Not only can you select aspects of your background, but you will also be allowed to select your starting point.
This mod creates a wise number of starter combinations, allowing your character to start in any of the 95 allotted locations.
25. A World of Pain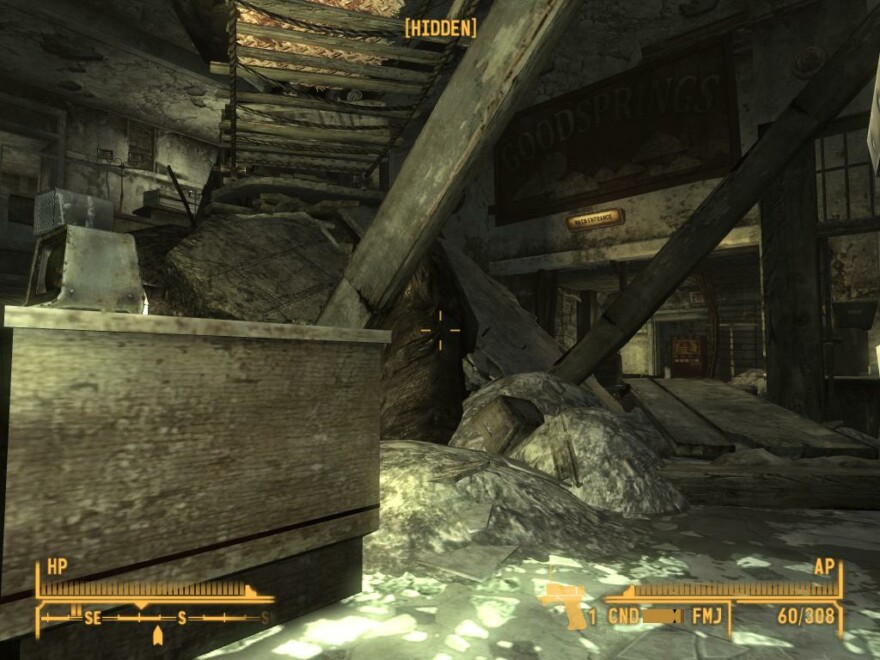 If you're a challenge-seeking adventurer, then this mod is for you. A world of pain puts you in a whole lot of pain with over 170 new locations to explore, multiple questlines, and underground bunkers with new foes to crush.
With so many challenges comes a lot of loot, especially the renowned MKII. Add multiple days of gameplay with this mod. So get ready, get stocked, and get loaded.
24. Weapon Mod Menu

Now you can have a dedicated weapon mod menu that will have you stick with this mod forever.
The weapon mod menu's convenience is more than you can imagine as players can find out how much improvement other weapon mods add to the weapons, remove weapon mods and attachments, information on all available mods, and the number of mods being used by the player.
You need to have your weapon equipped to mod it and re-equip it to get the mod active.
23. Unlimited Companions

The game makes it possible to have a maximum of two companions at the same time (One humanoid and one non-humanoid).
However, it's not a party with just 2 people by your side. Spread your influence with unlimited companions and remove the restrictions placed on how many companions you can have.
Players can now have as many companions as they want and never feel lonely again. Have a bit of small talk with your mates while you go on an adventure of a lifetime in Fallout New Vegas.
22. Yukichigai Unofficial Patch

Going through the game, you might've noticed a couple of bugs here and there, nothing too big. However, these bugs might get on your nerves, and the yukichigai unofficial patch aims to solve that.
Remove all the bugs and introduce fixes into the game, creating one seamless experience not to be missed.
The mod fixes dead money perk, cures ultra jet addiction, and players can remove the steel explosion collar without it detonating, among many other things. The mod completes the Fallout New Vegas game.
21. New Vegas Enhanced Camera

Fallout New Vegas falls short on the immersive experience as gamers can not see the character while doing any sort of action. Only a pair of eyes view the character floating around.
However, the New Vegas enhanced camera eliminates all that and gives the character a physical body that can be viewed any time during the game.
Feel complete as you roam around and sit, knowing that your player's body is there rather than just a pair of floating eyes. Third-person views are now first-person as well.
20. Perk Every Level
The game can become quite a bit of a challenge if you're running short on perks, and we all know how frustrating it can get waiting for perks to be assigned.
Bid farewell to all that with perk every level. Now you get a perk every time you level up, making the game a bit more interesting. You can even grow arms from your body if you get lucky.
19. Wasteland Flora and Terrain Overhaul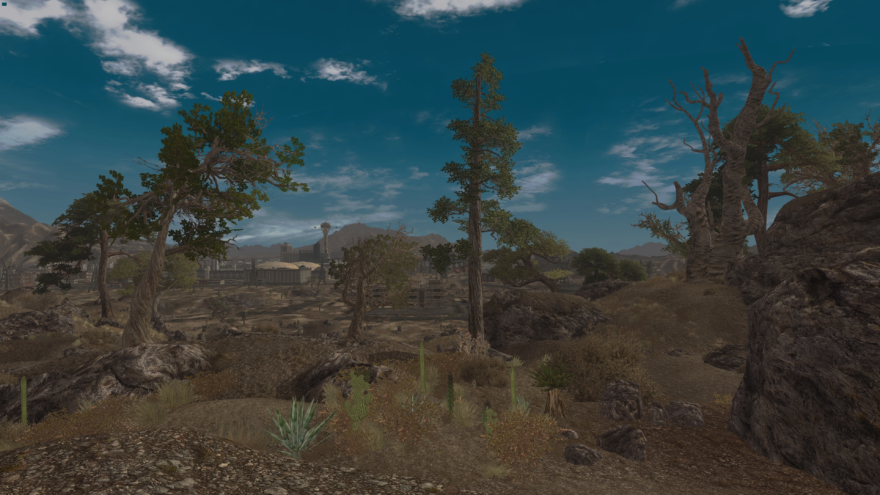 The game's scenic beauty is perfected with wasteland flora and terrain overhaul. The grass textures are improved, and 100 new trees and plants are added to the desert landscape, making it look better than it already is.
The mod includes cacti, sunflowers, dead trees, lupins, and more scattered across the map in different variations making the landscape more appealing to the eyes.
18. Weapon Animation Replacer War

Want cinematic effect in your fallout game? Weapon animation replacer war removes the boring weapon equipping scene to an animation that will create immersion with the game and create a cinematic experience.
The animation is not only limited to equipping weapons but also when you're using them. The surreal recoil animation will have you in awe, and there are grip animations as well. It's great, you need to try it.
17. Uio

User interface and HUD is the most important thing in a game with mods releasing to change the aesthetics of the two.
UIO is technically a UI mod, but instead of changing the UI or HUD, it is like a mod manager that allows gamers to access all their UI mods in one place. Talk about convenience, the UIO is perfect for those with a huge list of active mods.
16. More Perks

If you thought the games did not have enough perks, then get more perks. The mod adds unique 120 plus perks to the game that will take you a while to explore and enjoy.
Perks like deadly reflection, a fireballer, gold rush, baptized by fire, and many more will keep you entertained for hours.
Take your time in trying all the perks and seeing which one suits you best. There are also extra traits that aim to increase resistance to certain elements, among many other things.
15. New Vegas Bounties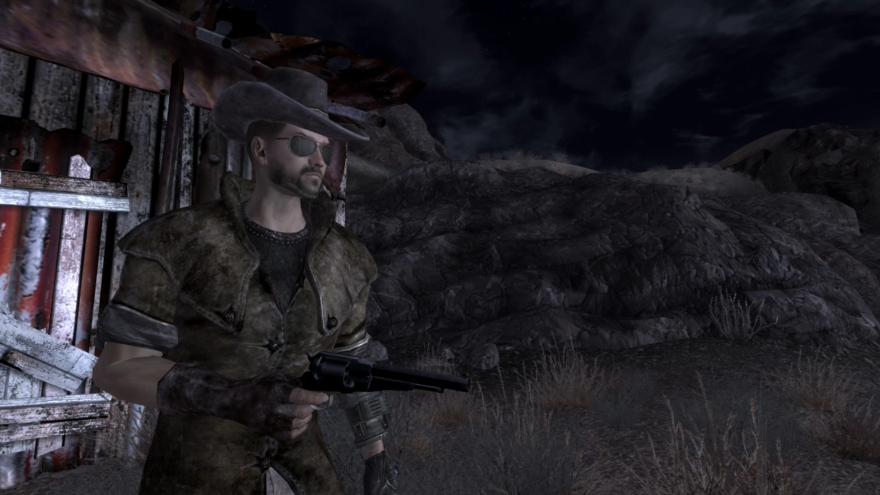 Love some action and collecting bounties? Look no further, new vegas bounties have all the rough shootin' tootin' cowboys around.
The mod has a new quest that sets the gamer on the path of bounty collection but be careful, rogue rangers, fiends, raiders, and more are bound to come across your path and stir a bit of trouble for you.
But it's perfect if you've had a bad day and ready to unleash hell on these bad boys. They might put up a fight, but you know who's the real boss in town, it's you.
14. Fallout Character Overhaul

If you felt that Fallout New Vegas characters do not look as real as they could've been, then you're right, and the modding community has taken it upon themselves to fix this with the fallout character overhaul mod.
Characters now look a lot more real and believable with textures, high resolution, and head meshes (For diversity purposes).
Even the NPCs are unique as different race categories have been introduced, completely revamping their whole look.
Each character will have you fixated on them as you start to notice minor changes that were not there once. This will have you appreciate the effort the modding community has gone through to deliver something fantastic.
13. Weapon Retexture Project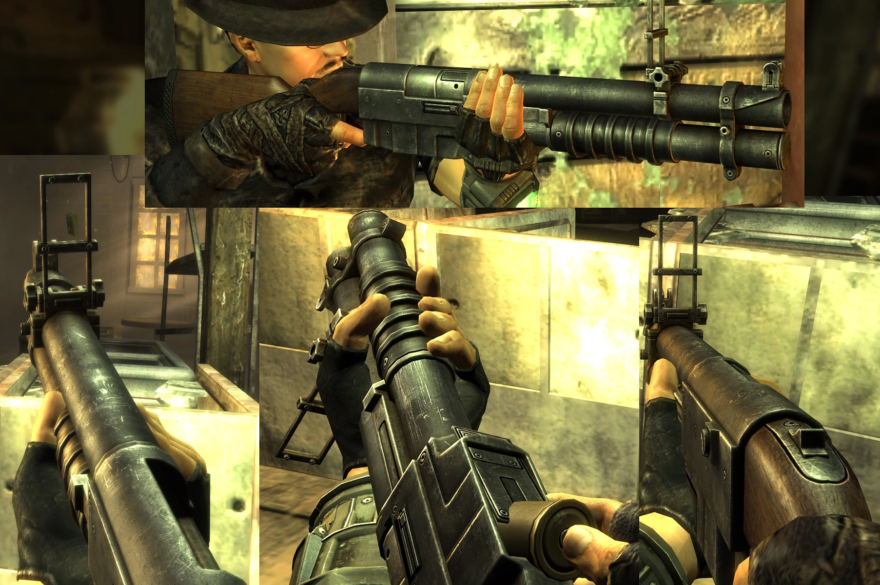 Weapons might look faded and washed out, perhaps because it's the nuclear aftermath? We don't know what's up with the looks of the weapon, but this mod, weapon retexture project, surely ramps it up a notch.
All the weapons have been given a new fresh look with unique designs, making them stand out.
You'll find yourself appreciating the intricate details on the weapon, and all thanks to this mod. No more sad and boring weapons.
Out with the old and in with the new classy textured weapons that will have your eyes fixated and your mouth drooling for more. If you enjoyed the .44 magnum, wait till you see the other weapons.
12. Stutter Remover
The game can be quite demanding in terms of hardware, and those that may not have the right hardware may face stutter problems.
Stutter remover ensures everything is run smoothly by eliminating the occasional stutters.
Bugs that could cause crashes are also fixed, while small performance improvements ensure a seamless gaming experience.
Nobody likes performance issues during gameplay, and stutter remover will be your friend in that department.
11. Essential Video Enhancements

Want to take your graphics game on another level, EVE or essential video enhancement is the mod for you.
The mod turns every animation into HD and also ensures great textures making fire, explosions, projectiles, and more into HD.
With this mod, you feel that you're in an action movie as the HD sequences engulf you into the entire Fallout New Vegas experience.
We're always looking to step up visual enhancements, and EVE does true justice in this modding space. Check it out.
10. Nevada Skies

You know we like visual enhancements, and since you're roaming around the landscape outside in Fallout New Vegas, it's only befitting we change a couple of things to make it interesting. Gone are the plain boring skies with Nevada skies.
The mod brings in around 300 different cloud variations and adds superb weather effects that will keep you tuned to your screen. Experience rain, sandstorm, thunderstorm, and rainstorm in Fallout New Vegas.
Even a slight weather change can lift your mood, so if it's sunny outside where you live, fire up Fallout New Vegas with this mod and enjoy different weather situations.
9. Nmcs Texture Pack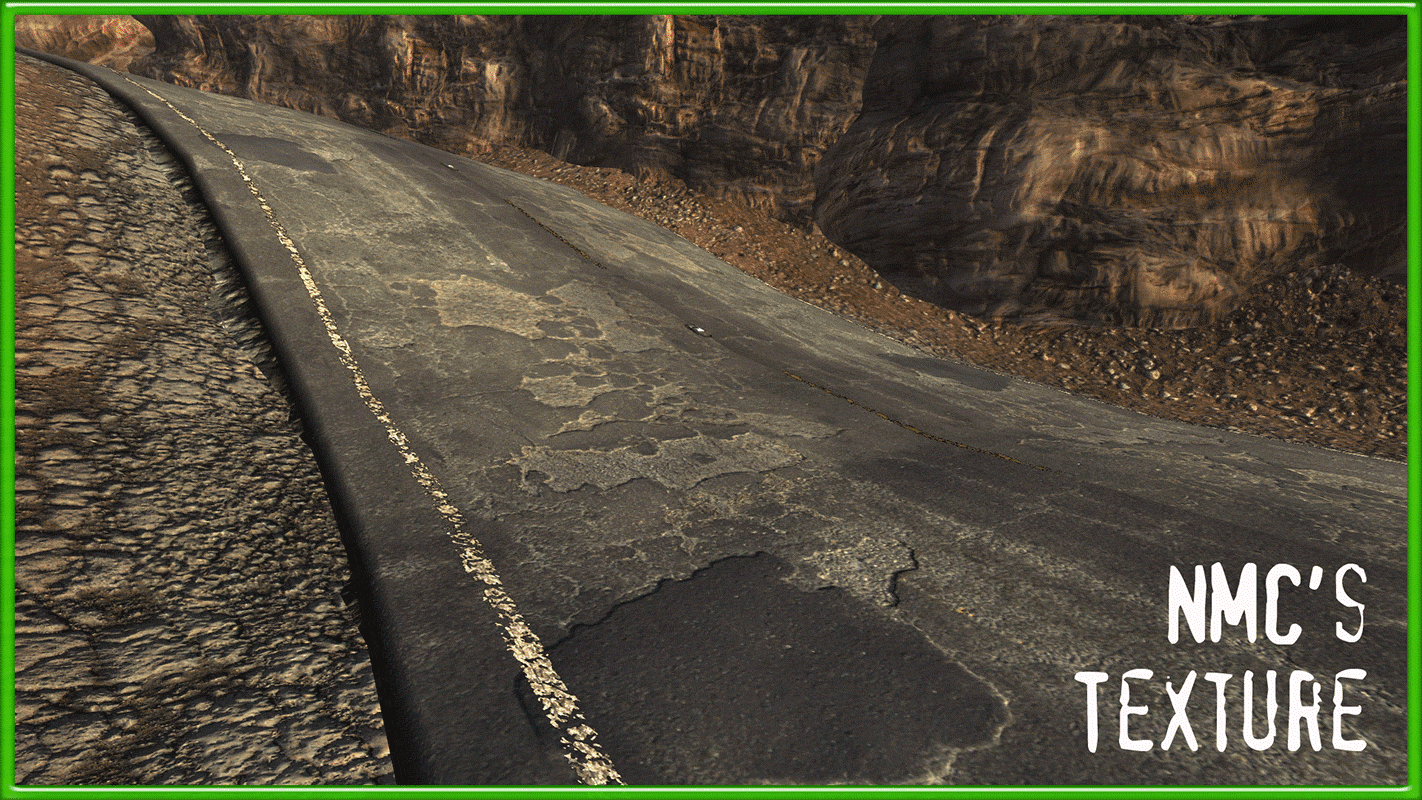 Sometimes completely revamping the game graphics can be fruitful, and in this case, the NMCS texture pack delivers more than expected.
It changes the entire visual experience of Fallout New Vegas by adding textures to roads, grass, trees, vehicles, buildings, and more. It does not, however, change the sky, water, weapons, and clothing.
All in all, a perfect mod if you want to experience the game in HD. Walking in wasteland feels somewhat like you're in the TV series walking dead yikes.
8. Mod Configuration Menu

Got a lot of mods installed and don't know how to manage them? Get a mod configuration menu and make your life a whole lot easier.
With the mod configuration menu, you can view all your installed mods in one place and make changes to it as and when required.
You can turn your mods off and on without having to leave your menu. This is perfect if you can't be asked to manually look up your mods and deal with them separately.
7. 4GB Fallout New Vegas

There are too many mods in the game to try, but sadly with all of them running in sync with each other, the game starts to face a lot of performance issues. Increase your virtual memory to 4GB with 4GB Fallout New Vegas.
With the mod in place, you eliminate most of the issues associated with having too many mods installed. This can reduce lag, stutter, and even certain types of crashes.
Get it now before you start experiencing lags and crashes during an intense scene. Nobody wants to ruin intense moments.
6. Anti Crash

We hate to admit it, but Fallout New Vegas has quite a few bugs, which can lead to crashes and glitches.
You might find yourself on your desktop screen if you headed out to get a glass of water. To ensure that it never happens, an anti-crash is the mod for everyone.
Nobody likes a crashing game, and this mod helps eliminate crashes during gameplay. We've all faced crashes with this game, and this mod has become our savior.
5. New Vegas Script Extender
You may be facing issues when having a lot of mods on board. This is because the script is limited, and not a lot of mods can be working at the same time.
The new vegas script extender ensures that the script is extended so that you can add as many mods as you want without having the game crash on you or throw an error your way. No need to worry, and keep on adding mods without trouble.
4. New Vegas Redesigned
Immersion is what we all want from a game, and the new vegas redesigned delivers just that.
The mod changes how NPC look according to who they are. A war veteran will have scars on their face while young NPC's have a greater skin complexion.
The mod makes every NPC look unique according to their personality leading to beautiful visuals that are not present in the vanilla game. You have to check this one out.
3. Electro-city

Running through the landscape of the game, there is one thing that you notice slowly, and that is the lack of lights in the game.
There are no blings or LEDs or neons to brighten the post-apocalyptic setting up, and hence electro-city was born.
Relight the entire wasteland with stunning LED lights, neons, street lights, and more. Enjoy the wastelands like never before as you walk at night, completely at peace.
2. Project Nevada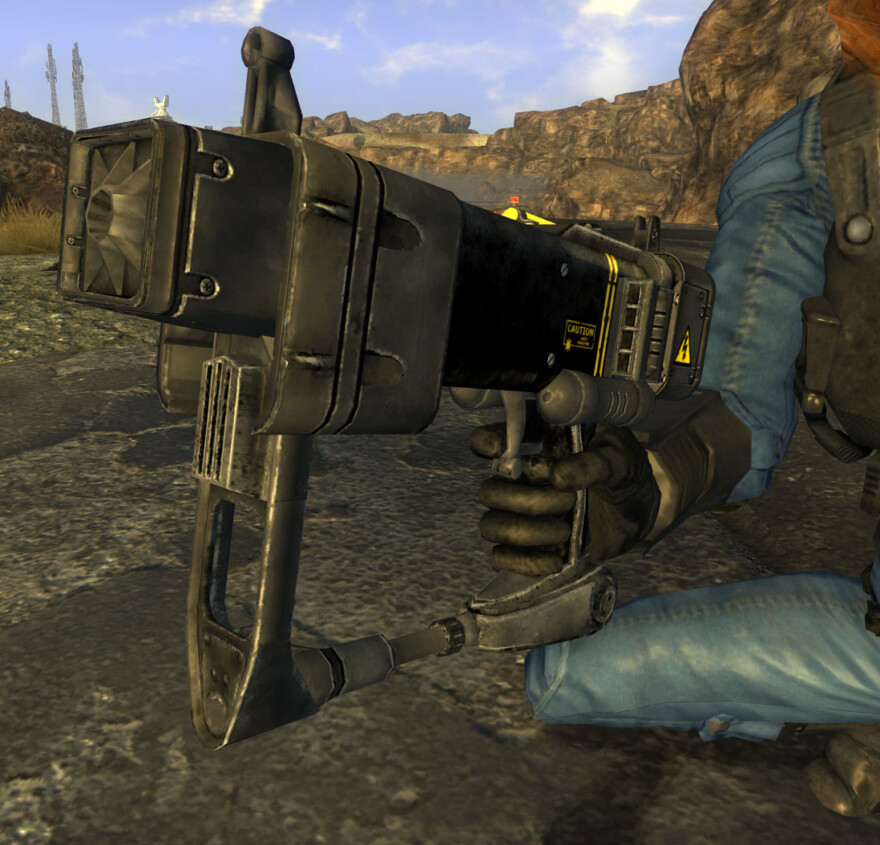 Ready to make Fallout more interesting, fun and challenging? Project Nevada changes the entire way Fallout is played as a game.
The mod introduces different modules that could be used in tandem with other mods allowing for a unique experience.
Players can customize, blend features and avoid changes that could create conflicts in the game.
It is a perfect mod that works on a lot of things like slower backpedaling, grenade hotkey, and variable zoom, among other things.
1. Fallout Mod Manager

The ultimate mod manager that should be in your arsenal, the Fallout mod manager.
Now you can create your mods using this manager or simply edit, update or use different community mods for the game.
The mod manager is your one-stop solution to creating and using mods in Fallout and therefore is on our number one spot.
You might also be interested in: