Ecchi is a near and dear genre to a lot of our hearts, whether we like to admit it or not.
Unfortunately, there is a whole load of ecchi out there that is terrible made, existing purely for the purpose of extracting money out of your wallet. I resent that, so I've put together a list of my top 15 ecchi anime, in no particular order.
Best Ecchi Anime
15. Highschool of the Dead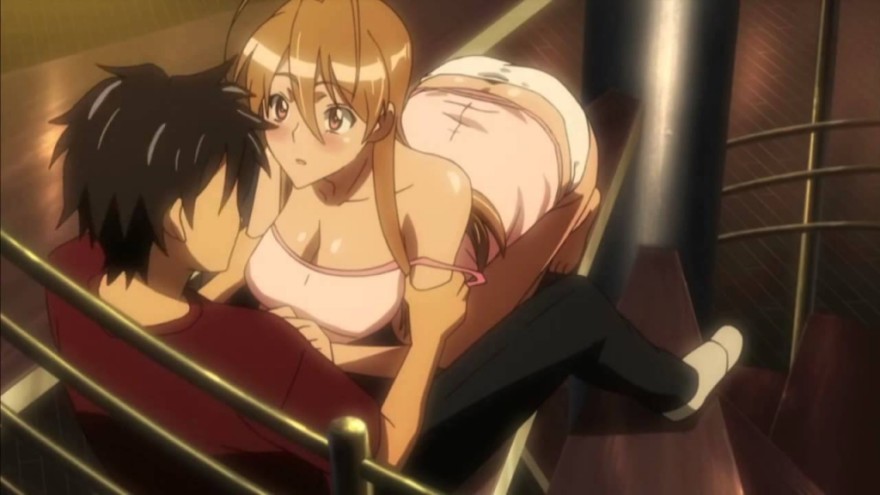 Ecchi anime is great in its most vanilla forms; there's no debating that, but you know what's even better than regular old ecchi? Ecchi with guns and zombies.
High school of the dead fills a niche in which I'm honestly shocked there isn't more competition.
It's everything it needs to be: absurd, fun, violent, and full of camera angles fit to make your mother blush.
If you were only getting into ecchi anime, this would be my first recommendation. It's not as overtly sexual as some other shows under the same genre but is certain to have you craving more after the final credits roll.
14. High School Dxd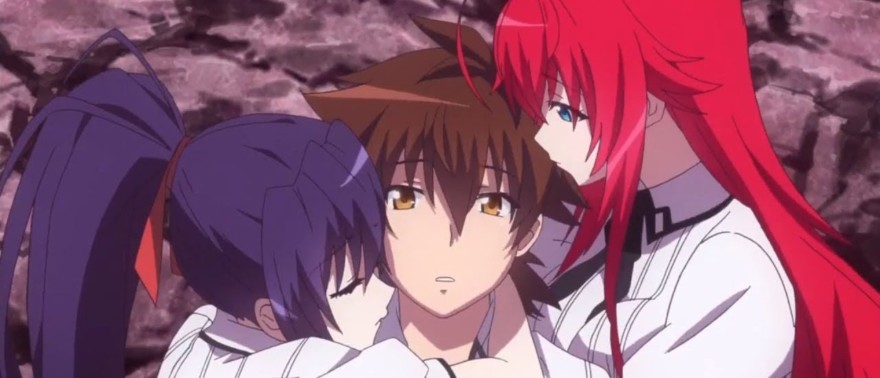 High School DxD starts out as a run of the mill ecchi that takes a strange and otherworldly twist not to be confused with High School of the Dead.
Issei Hyoudou, our protagonist, is a fairly standard ecchi protag.
He's a perv, utterly hopeless, dreams of having a personal harem, and ends up stumbling into an unbelievably lucky set of circumstances.
To avoid spoiling anything too major, Issei dies and gets resurrected, and from here on out ends up on a plethora of new, and questionably PG, adventures.
13. Kiss X Sis

With a title like that, you don't really need me to elaborate anymore, do you?
Our protagonist's father gets remarried, resulting in a brand new step-mom and two stepsisters.
If you can't see where this is going, then ecchi might not be the genre for you.
It's not a show that suits everyone's tastes, for sure, but if it is your cup of tea, then you're going to have a whale of a time.
All of this isn't to say that Kiss x Sis is completely by the book.
In fact, the show's lust-factor spins the tradition on its head, with our protagonist attempting to fend off the advances of his two stepsisters.
12. Prison School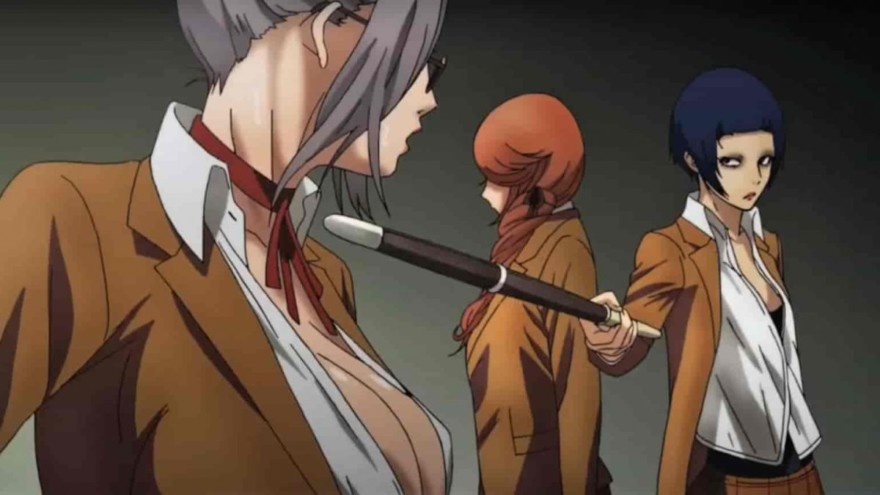 Prison School is as close you're going to get to crossing the line with an ecchi.
It's lewder than a lot of other ecchis that are out there, so if that's not your scene, then read on.
For the other 99% percent of you, Prison School is going to take you on a roller coaster of a time.
It's edgy, sensual, and surprisingly heartwarming at times.
In terms of plot, the essence of it is that an all-girls boarding series begins letting in male students, but only in very limited amounts. You can see where that's going.
11. Cat Planet Cuties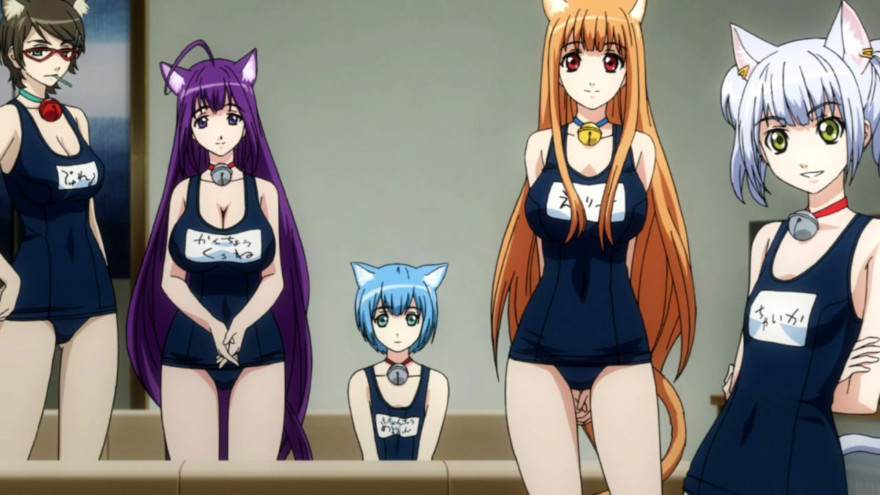 One of the things that I'm sure we both appreciate about ecchi is how self-explanatory a lot of the titles are.
Cat Planet Cuties, believe it or not, it about cats from a different planet that are cute. A synopsis like that sells itself, but I'll give you a little more.
Specifically, the plot kicks off when our protagonist meets a catgirl from another planet that decides to set up shop in his house.
I'm sure I don't need to spell out the various mishaps that occur as a result.
10. No Game No Life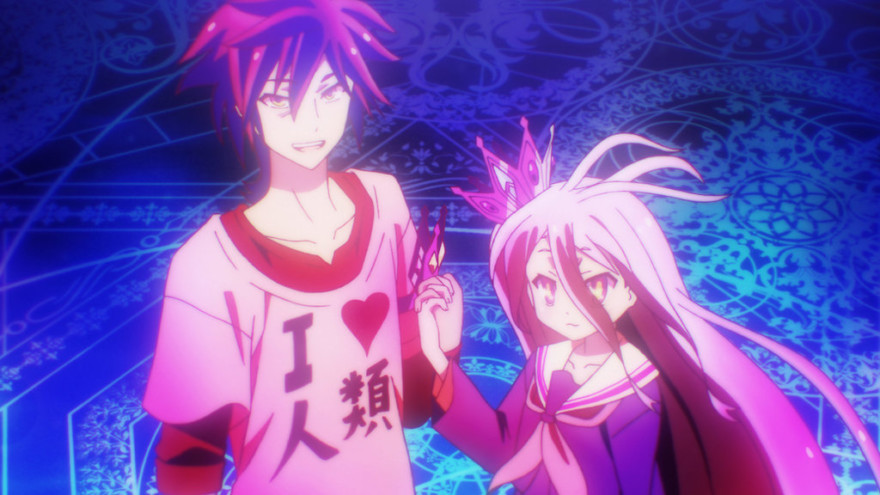 I'm sort of cheating by categorizing this as an ecchi, but it's just pervy enough to be able to justify putting it on the list.
While we're all still waiting for the rumored season 2, there's nothing stopping you from enjoying the story so far.
No Game No Life places the ecchi content second to the main gimmick of the anime, a world in which war between different races is determined by playing games.
What results is an incredibly smart and funny comedy that only gets better the more you get invested in the world.
What's better is that the light novels extended beyond the anime's contents, so there is more there to explore if you're intrigued.
9. Kill la Kill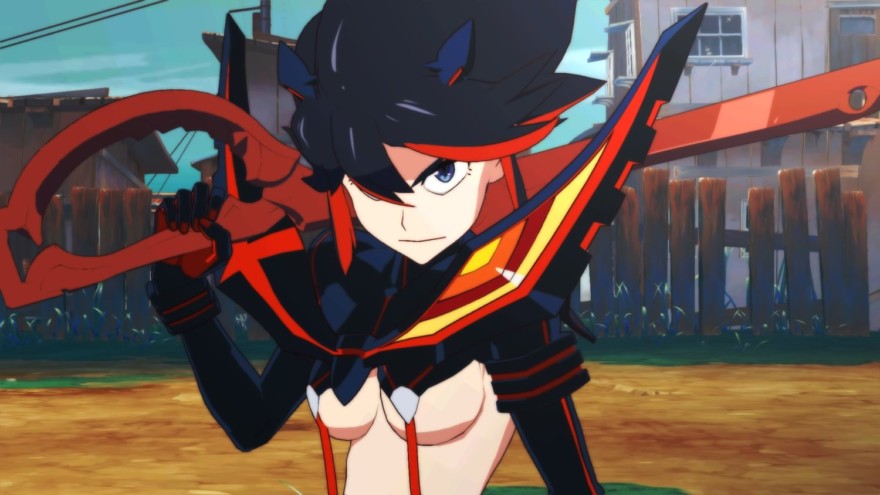 Kill la Kill is considered one of the best anime shows of all time, regardless of the ecchi content (of which there is a lot).
If you haven't been fortunate enough to see this one, it's a bit of a doozy to explain.
The plot is outlandish but somehow makes total sense when you're actually watching it.
All I'm going to say is that if the idea of a scantily clad woman battling it out with a giant scissor sword interests you, then you might want to give this one a glance.
8. Shinmai Maou No Testament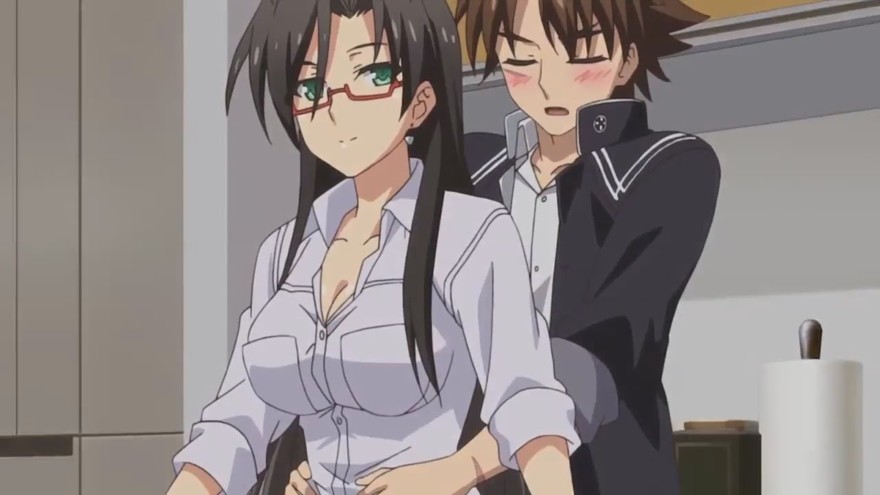 Think Kiss x Sis except with supernatural elements sprinkled in for flavor.
It's the same premise of the remarrying father and the stepsisters, except this time our unfortunate protagonist's new stepsisters are members of the demon clan.
To make matters worse, our protagonist is a member of the clan that is directly opposed to the demons.
Despite this, our protagonist develops a bond with his new sisters, and what ensues is a surprisingly heartwarming, albeit risqué, affair.
7. Maken-ki! Two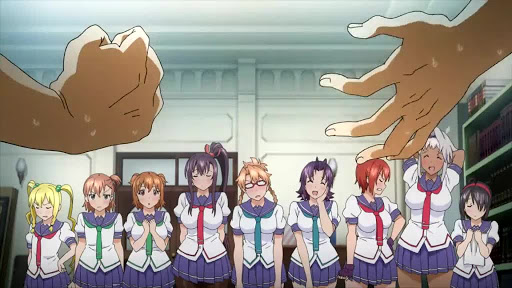 If you haven't picked up on it by now, I like my ecchi with a bit of plot to it.
That's not for everyone, though, so I've thrown this one on the list to appease those purely interested in the more… eloquent aspects of ecchi anime.
Maken-Ki! Two is fanservice galore, to the point where it isn't even worth watching the original.
If you're want to turn off your brain and take in some disproportionate jiggle physics in action, then you know where to look.
6. Keijo!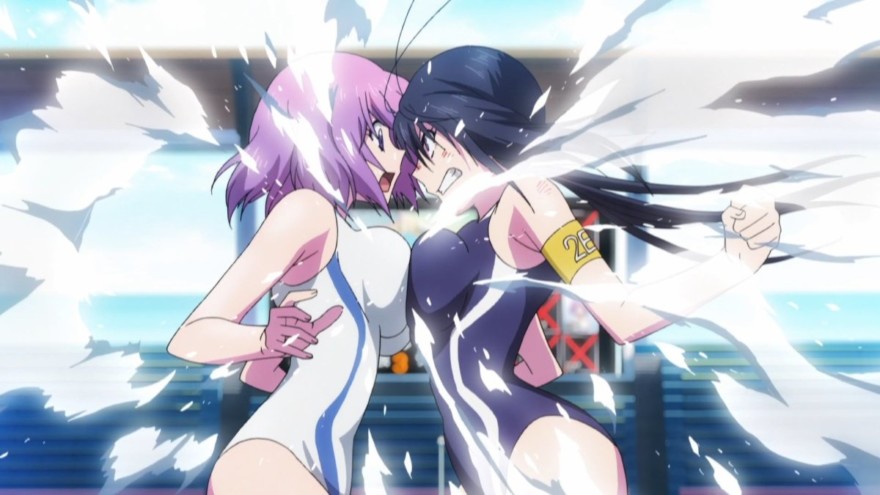 Keijo has a simple premise, it's sumo wrestling for girls, except they can only use their boobs and butts in competition.
It's a short sentence, but it says all it needs to.
Needless to say, there's an unbelievable amount of fan service here. However, the show is actually quite solid from a non-pervy point of view.
It's no Tokyo Ghoul S.1, don't get us wrong, but it's well crafted enough to keep you invested beyond the show's ecchi appeal.
5. Eromanga Sensei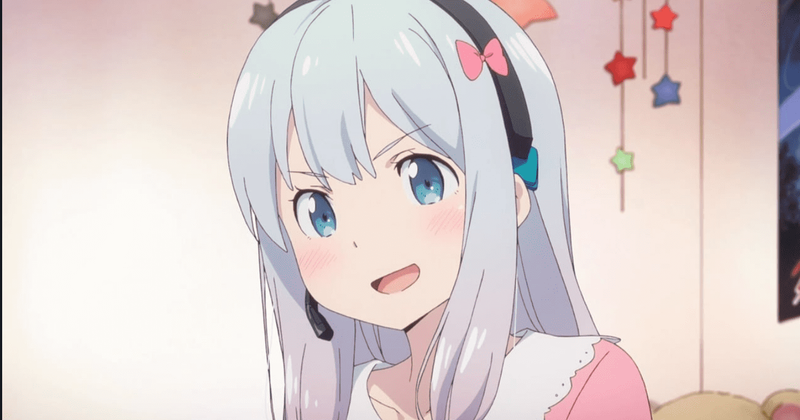 Eromanga Sensei is one of the rare shows that breaks into the mainstream, despite being purely an ecchi.
It's not hard to see why, though, as the anime serves as an engaging light-hearted comedy without all the other stuff.
It runs off of an amusing concept. Our protagonist is a light novel writer, but he's never met the artist responsible for bringing his lewd imagination to life.
Surprise, surprise, it's his sister.
It's not a sister ecchi in the traditional sense and steers away from that theme in exchange for a light-hearted and touching story about overcoming one's shut-in nature and fear of society.
4. Rakudai Kishi No Cavalry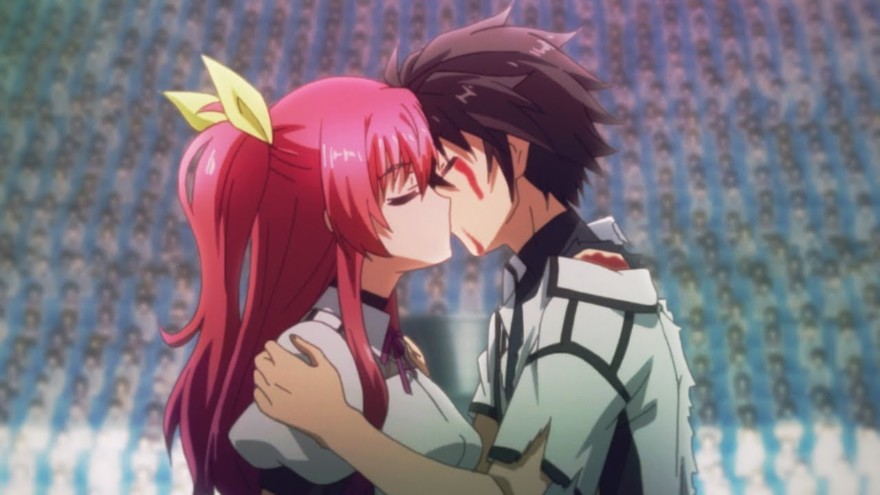 Ecchi is no stranger to fantasy and the supernatural, and that's exactly what you're going to get here. It's generic, although it's good generic.
It doesn't take any brave or daring leaps forward, but it does what it does safe and well.
In essence, Rakudai Kishi no Calvary is your typical academia ecchi.
Our protagonist is a low-ranking loser who rises to stardom and superhero levels of power against all the odds.
It's safe, it's solid, and it's got plenty of fanservice to keep you watching episode after episode.
3. Sekirei

Sekirei follows the same supernatural and academic themes as Rakudai Kishi no Calvary, except it does it better.
In this instance, our weak drop-out protagonist has his luck changed when a beautiful woman falls from the sky and lands in his lap.
You really do have to love the simplicity of ecchi shows.
To save you some spoilers, this woman is capable of unlocking powers within our hero, which she does, and essentially turns the entire anime on its head. It's a great watch, ecchi or no ecchi.
2. Shokugeki No Souma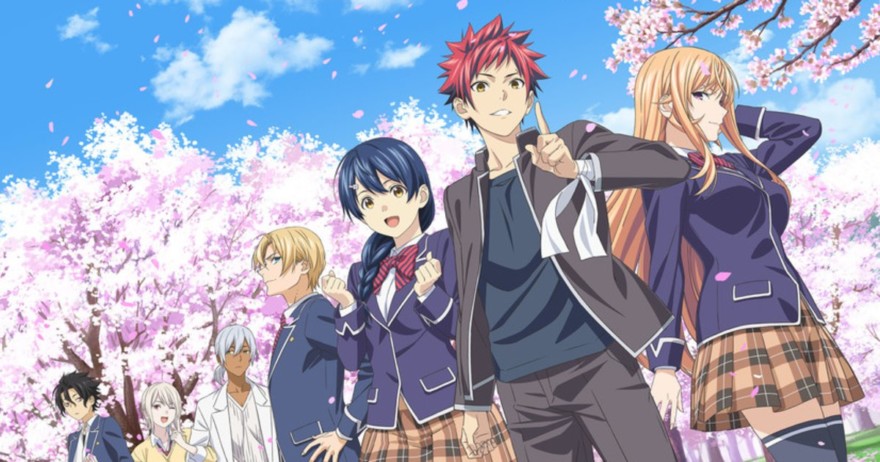 You probably know this anime by its English name, Food Wars!
It's garnered some serious mainstream support, and it well deserves it.
It's a simple story that is executed masterfully, with plenty of fanservice to keep us all engaged.
Our protagonist is an aspiring Sous Chef. He goes to an academy for chefs and is pitted against his classmates in cooking challenges to determine who graduates and who doesn't.
It's everything I could ever want in an ecchi, and more.
1. Kanokon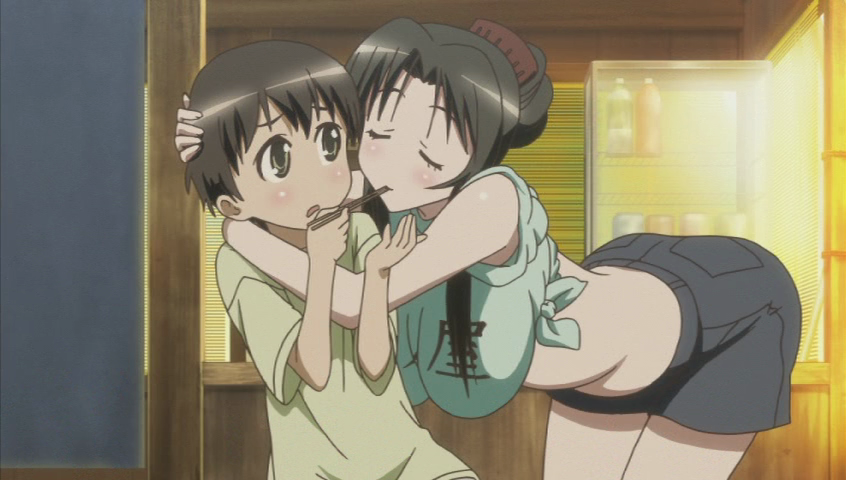 Keep in mind that these entries are in no particular order. Kanokon is another one of those ecchi for ecchi sake animes, but it does what it sets out to do flawlessly.
It's simple. Our protagonist is extremely shy around girls, but for some reason, is a chick magnet.
He attracts no one as hard as these two fox girls, who both embarrass him repeatedly whilst vying for his attention.
It's ecchi in its purest form, and that deserves to be celebrated.
Final Thoughts
Disagree with my list? Be sure to tell me why down below. We're all men of culture here, so there are no issues with debating the finer points of ecchi like the refined beings that we are.
You might also be interested in: