The final fantasy franchise has been going on for a long time, however, FFXIV is one of two games that are MMO RPG.
No wonder the game is popular and has amassed over 20 million gamers since it launch more than 10 years launch.
The game, although quite old, is very interesting and fun to play. However, the old graphics might make you feel nauseous, to say the least.
Hence, the modding community has taken it upon themselves to help improve the game, it's graphics, and more freshening up the game for gamers wanting to play the game for the first time or those who want to experience it again in HD.
There is definitely a lot of not safe for work content, so maybe you should read more to find out.
Best Final Fantasy 14 Mods
28. HD Vanilla Redefined

If you are looking to make modifications yourself or are interested in the pieces and parts of Face Defined, that is what HD Vanilla Redefined is for!
The creator provides most of the files used to create Face Defined in HD Vanilla Redefined, and they can be downloaded for your personal modification-making journey.
This is also a great mod for showcasing the true difference between mods that claim to be 2K and mods that are truly high-definition.
27. HD Eyeworks V3

Eyes are the window to the soul, as they say, including video game characters. Having characters with flat or dead-looking eyes just makes for an uncomfortable encounter, especially in a high-definition game.
The HD Eyeworks V3 mod has been recently updated as of April 2022 and features unbelievable detail!
This mod is a custom set of textures that focus on characters' eyes, including over 150 options to choose from.
The mod file includes HD spectacular, Catchlight, and normal options in 256-pixel detail. And trust me when I say that 256×256 is more than enough to create stunning details in the eyes without compromising game quality!
26. Xivauras

In any online game, it's helpful to be able to easily track what effects and buffs your characters have. However, not all games are created the same, and Final Fantasy XIV does lack a little in this department.
The XIVAuras mod provides icons that can help you easily track your buffs, debuffs, and their cooldown periods.
You can also customize icons right down to their font, as well as organize them into groups for convenience.
The creator has more features planned to be added in the future as well, so be sure to download the most recent versions as they release!
25. Moogle Maps

How about treasure hunting in the world of final fantasy? We know you're interested. Get moogle maps and change the entire gaming landscape.
Replace basic map texture with maps that allow you to find treasures.
Since this is a texture change mod, you don't have to worry about it crashing the system, dropping fps, or any other unpleasant experiences.
You can easily access the maps in the game when and wherever you want.
Just like your typical harry potter mischief managed map that disappears and appears, moogle maps work the same.
24. Advanced Combat Tracker
If you're crazy about numbers, statistics, and analytics when it comes to gaming, we know we are, then get an advanced combat tracker.
Most of the tracker mods in FFXIV are weak stuff, this is next level mods on steroids.
The tracker can record every single inch of data and present it to the gamer for analytical purposes.
Now you can review your performance, see the statistics to find out where you lack, and improve on it to become the best. It's what all the pros are doing.
23. Griffin Mount Retexture Pack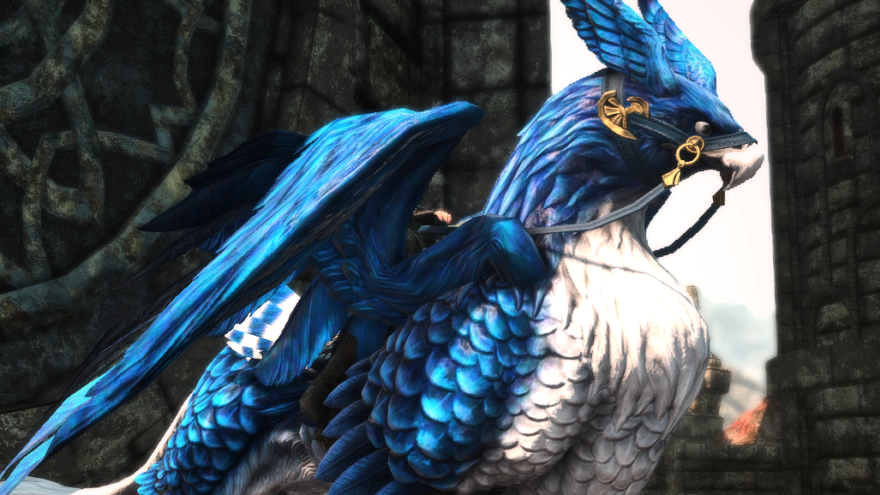 Tired of seeing the same bald eagle over and over again? Change up your environment to make it pleasant to the eyes and interesting at the same time with griffin mount retexture pack.
The mod has many different gorgeous variants of griffin that you can have instead of the standard bald eagle that might seem depressing to many.
There are four variants of the griffin in this mod. However, you'll be the only one able to see it, which is great because it doesn't interfere with the performance of the game.
22. Viera Refined

Although found in South Othard, Viera's is also found in gamer's heart because 80% of the Viera's in the game are female.
But you already knew that. So, this mod, Viera refined, is dedicated to all of those otaku's disappointed with 128 x 256 pixels in the base vanilla game.
Now you can have your favorite NPC in 1k resolution with some not safe for work skins, yes, something to look forward to when you're stressed the whole day.
Viera refined will have you joyous throughout the day, just like it did for us.
21. HD Hrothgar Faces

If it's one thing that looked absolutely awful in FFXIV were the basic Hrothgar faces. Oh, how the textures made Hrothgar weirder and underwhelming rather than vicious and cunning.
This can throw you off when you start to focus more on the textures than the game itself.
HD Hrothgar faces solves all your Hrothgar face texture problems. Be able to identify those feline eyes and count every strand of hair as the mod replaces the standard textures of Hrothgar faces with HD ones.
20. Ap's Male Texture Pack
No matter how good a game is, with the recent advancements in graphical technology, FFXIV looks very outdated at some point.
For example, the angry panda model does not sit well with us. It definitely becomes an eyesore after a while when you really start to notice the off textures.
AP's male texture pack is great for those looking to revamp the male models in HD. Increase muscle density and definition while upscaling the current male models with this mod.
It even adds high definition nipples on the male models if you're into those.
19. Touch of Real Female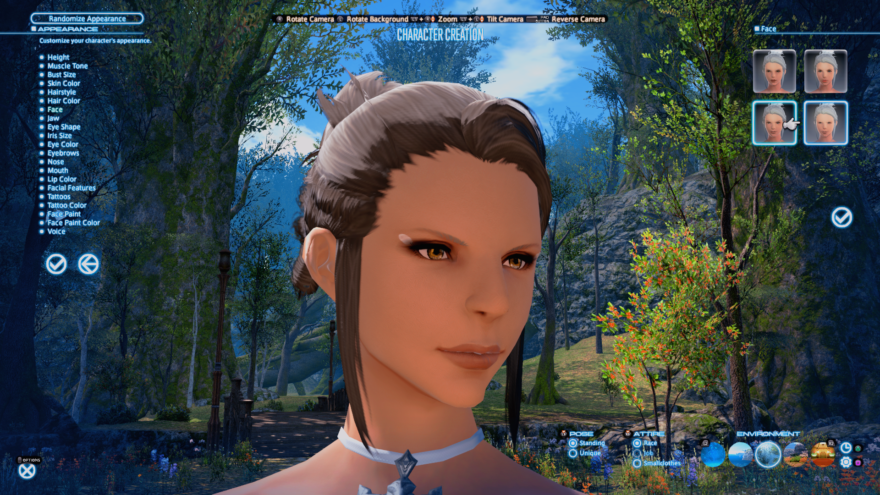 Oh, how the female textures in the game feel old if you play the game again in 2020.
With times, one must make upgrades no matter how much you're used to something. By that, we mean stepping up the female texture game considerably.
With a real female mod touch, you can change the existing female face textures and revamp it to high definition.
The mod is said to be one of the best texture mods for the game as it combines several different mods bringing you drastic improvements in textures.
18. The Newness HD

Since we're on the subject of aesthetic improvements, aka texture mods, why not revamp the graphics up to high definition as well.
The newness HD is a superb mod that allows gamers to improve the graphics of the game without inducing any stress on the PC.
The mod provides vivid colors and makes sure the shading is in-depth while holding the FPS at stable rates.
This is exceptional considering that shading mods (or any graphical mod for that matter) definitely impacts the frame rates negatively.
17. Imperium Graphic Pack

Tired of the same old graphics and want some change. Want different graphic presets that will satisfy your cravings for some good visuals? Look no further than the imperium graphic pack.
The mod will deliver upon all your expectations, providing an amazing preset that ensures great graphics and maintains system performance.
Use this mod in combination with other texture mods and improve the graphical performance of the game drastically.
16. Chat Grey Box Remover

Sometimes even the slightest of change can go a long way in making the game better. Chat grey box remover does just that.
It makes your life much better without even overhauling or replacing anything.
The mod gives the entire power in the hands of the gamer, allowing them to change the chat box from gray to 3 different variants, including a transparent chat box. How cool is that?!
The chatbox blends in perfectly with the game by removing the gray box.
No more covering up of the side screen with the dull gray box, gone are the distractions with chat grey box remover.
15. Alex's Reshade Preset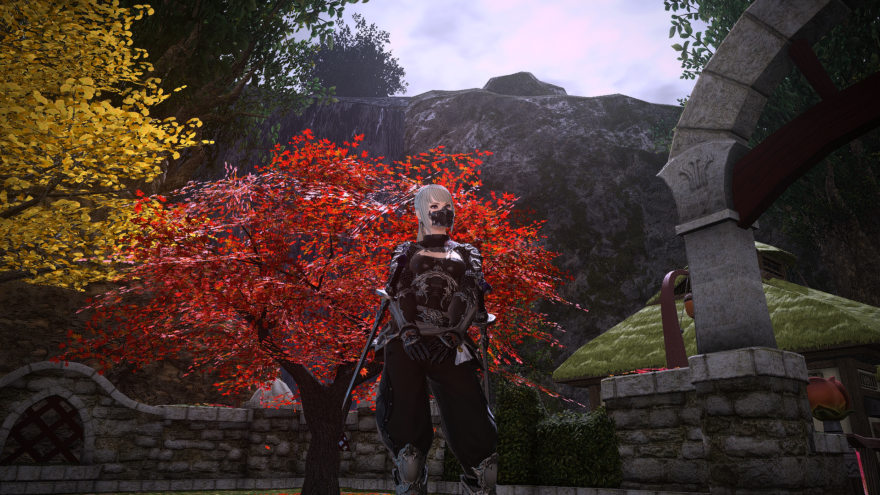 Another fantastic aesthetic mod coming your way, the Alex's reshade preset, will have you staring in awe at your screen.
The lighting and shading changes revamp the game up completely, making you feel that you're playing a game from the 2020s.
However, you need to have a great system with high-end graphic card for such a huge graphics overhaul.
If you've got all the hardware gear, then don't miss out on this dramatic graphical improvement that is Alexreshade preset.
14. Flicker Optimisation& V-sync Stutter Fix

Most of the mods you'll encounter for FFXIV have a lot to do with aesthetics and graphical improvement, however, flicker optimization and v-sync shutter fix is different.
It ensures that gamers don't have to go through performance issues by stabilizing FPS, reducing any graphical glitches, and substantially improving on the game's performance.
Don't have a high-end PC to do all this, don't worry, get flicker optimization mod to take care of your gaming performance needs.
13. Heavensward Sweet FX for DX11
It's another reshade project that is successful than most of the others on the internet.
The heavensward sweet fx for dx11 ensuresvibrant colors, bright lights, and a lot more clarity rather than just dull blacks and disappointing washed-out colors.
You can also edit settings manually and change it according to your liking.
The visual difference is highly appealing as pictures are clearer and have proper sharpness with a bit of contrast. Create a more balanced and blended atmosphere with this mod.
12. HD Item Icons
Since we're making everything HD, why leave icons out of it. The HD item icons are for those looking to revamp the game COMPLETELY, even the icons.
As the game is quite old, the icons along with the graphics are outdated too.
If you've got a graphical overhaul mod working with the game, it is best to change the regular item icons to HD using this mod to completely improve the gaming experience.
The mod changes 20,000 plus icons and improves the resolution from 40 x 40 to 96 x 96. Don't leave out the icons with this mod!
11. HD Buffs Icons
While you're at it with changes in icons from SD to HD, go ahead and change the buffs and debuffs icons too with HD buffs icons.
Change over 2,000 plus buff/debuff icons in the game to HD and make it more visually appealing.
It even changes resolution from 24 x 32 to 48 x 64. Like we mentioned earlier, even the smallest changes in the game make a huge difference.
10. Owl's Ffxiv Fantasy Reshade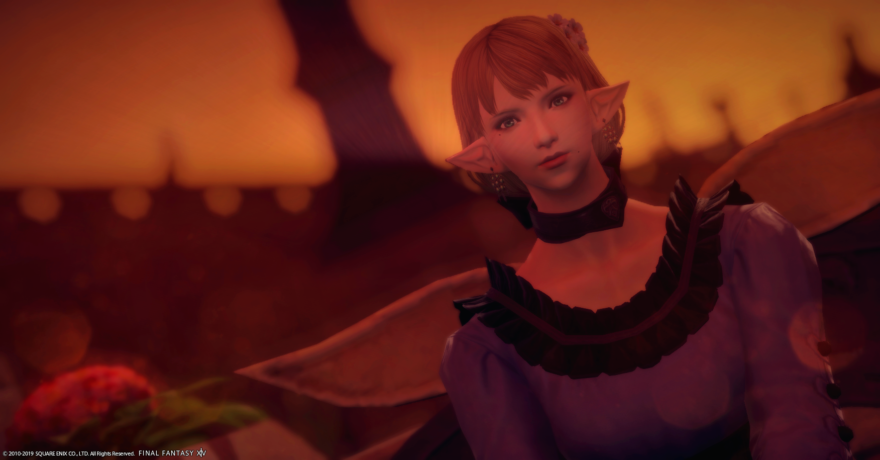 Since the game is too old, perhaps playing it in 2020 for some might seem old school. Not anymore with owl's FFXIV fantasy reshade mod.
The mod changes up the aesthetics making the game look gorgeous to play.
It might not look at the finer details of things, but the mod looks at the bigger picture adding colors, clarity, and a certain perfection.
9. HD Skills Icon
Why leave action and trait icons when you're changing up buffs and item icons in the game? HD skills icon helps gamers change the action and trait icons to HD.
There are more than 2,000 icons in the game in regards to action and trait, which have been upgraded to HD.
If you're enjoying the other icon HD mods, then don't leave out on this one.
This will definitely keep you smiling throughout the day if you were tired of the old SD skills icon.
8. Face Defined

Instead of overhauling certain races' face textures, why not do it for all the characters in the game? Face-defined is just the thing you definitely want.
Upgrade all races, characters, NPC's face graphics, and even the smallest details like the eyes.
Face defined is a combination of a few mods like defined eye textures and more that works on the finer details of a character's face.
Gone is the old feel, and in is the new gorgeous sharp features that will leave you wanting for more. Fans of the game getting into basic modding needs to look no further.
The best thing about the mod is that there are no performance issues.
7. Material UI for Shadowbringers

The recent hype for having a black theme has gone through the roof, with browsers, websites, desktop, and more adopting to the eye calming black theme.
Material UI for shadowbringers brings the black theme to FFXIV by changing the material UI to the cool, calm black theme.
With this mod, not only will you stay updated with the latest black theme trend but also reduce the strain on your eyes if you play for hours to no end.
Well, that's the case with all gamers like us.
6. Beautiful Eorzeans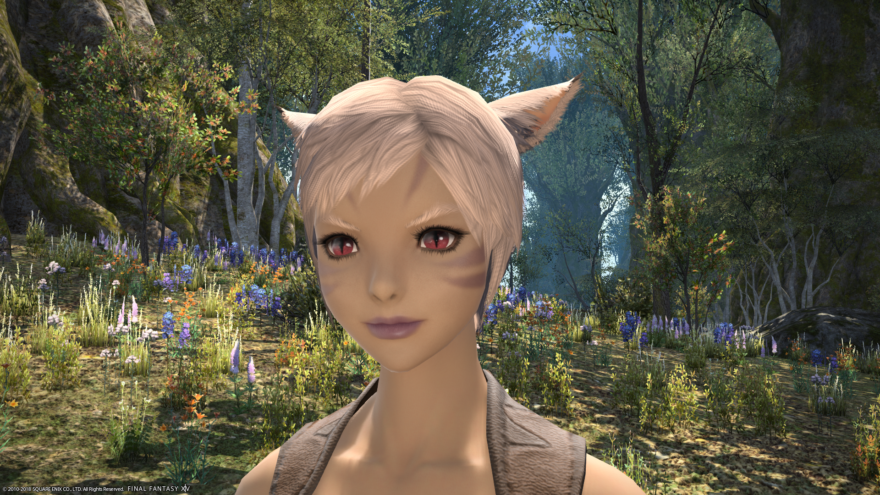 Yes, we've talked a lot about face textures in this mod article, however, trust us on this one. Beautiful eorzeans is different than any other face texture mod on the internet.
The mod replaces original face textures with brand new better than before finer details texture that will make you fall in love with the FFXIV characters once more.
There are even replacers for every face paint in the game, giving it a different look than the vanilla game.
The mod breathes new life into all the characters' faces in the game, which is quite refreshing to see if you're playing the game again.
5. Alive G Shade Preset

Reinvigorate the FFXIV look with the alive g-shade preset and make the game look absolutely stunning.
The mod removes blurriness associated with old gamesand brings in some new variations as well, making the game gorgeous.
Inject life into the FFXIV game with the most amazing graphical overhaul mod to be released.
Change color settings, fine-tune the fog in the air, and more with this mod.
If you've already played the game too many times, we recommend playing it once more with the alive g-shade preset mod. You won't regret it.
4. Owl's Eyes of Eorzea

One of the biggest concerns of gamers playing the game in 2020 was the dead eyes. Yes, the bloomy-looking lifeless eyes that don't feel like eyes at all.
The owl's eyes of eorzea look to change all that with complex texture changes in the eyes of every character, race, and player in the game.
The mod overhauls the game's vanilla eyes and makes every character's eye texture real and different from each other, which is very refreshing to see.
You get better-looking eyes with this mod and different eye textures so that every character has their own personality, which adds to a great game experience.
3. Eye Works

Yes, we've already mentioned textured eye mods earlier. Eyeworks is a bit more detailed than any other eye mod out there.
It improves the texture to HD and provides 150 options for gamers to choose from when it comes to eye designs.
It adds a lot of soul to all the characters rather than just texture modifications like other mods.
Perhaps, now with this mod, you might be able to have a meaningful connection with your characters rather than just lust.
2. Rusta's Custom 2K Scales
The scales add a bit of depth to a character; however, it feels outdated. Ramp it up with rusta's custom 2k scales.
The mod creator was generous on us weebs and did us all a favor by hand painting scale models giving characters a new look that will perhaps entice you.
Yes, it's not safe for work! Adult content warning ahead, but that's what we all are looking forward to anyway.
However, it is limited to certain designs, unlike the next mod we're talking about, that has thousands of options to choose from.
Still, either way, this is a great mod that shouldn't be missed by any gamer or fan of the final fantasy series.
1. Hair Defined

Since we've talked about mods that work on eyes and face, why not hair. With hair defined, you can get all your fantasies fulfilled.
Hair definition brings personality to all the characters and races in the game by modifying their hair textures and making it more high definition.
You can see the finer details in the character's hair, but that's not all. The hair change and eyebrows, beards, and any other hair on the body you can imagine, well not all if you know what we mean.
Every gender is taken into consideration when the mod was being made so that the characters get a new life.
Now you can enjoy them pretty humanoids with silky smooth hair or short, whichever you prefer.
You might be interested in: