Code Vein, a role-playing action game released in May 2019, has been praised by critics for its superb gameplay and difficult yet interesting challenges.
The game follows in the footsteps of previous RPG games enabling gamers to enjoy a third-person perspective.
Code Vein, a Japanese anime like game, offers more than pretty girls as some refer to the game as a love child of the legendary Dark Soul series and God Eater 3.
The only criticisms received were in regards to the overall optimization of visual experience.
Many felt that the game would do well with a little more flair, color, and contrast, improving the visuals.
In this guide, we introduce the top 21 best Code Vein mods that you can download and enjoy straight away. Let's get started.
Best Code Vein Mods
25. Dualshock 4 Button Prompt Replacement

While a simple mod, the DualShock 4 Button Prompt Replacement mod is one that is quite handy if you prefer using a controller for Code Vein.
Normally, when you connect a controller to your PC, the button icons for Code Vein won't switch over to match your controller's. That's where this mod comes in!
This mod allows you to use a wireless PlayStation controller comfortably as it will swap out the standard Xbox icons with your PlayStation controller icons. It's a simple mod, but one that is very convenient!
24. Quick Mobility Dash Effect Replacers

Almost all gamers agree that combat and visual effects always have room for improvement, including those featured in Code Vein.
The Quick Mobility Dash Effect Replacers mod overhauls the visual aspects of combat in Code Vein by including various effects for most elementals.
With this mod, your character can now leave trails of blood and fire or ice particles. There are also a wide array of lightning dash effects as well, including particles, a wing-style dash, and lightning pulse waves.
Nothing makes combat more interesting than the visual effects showcasing your characters powers!
23. Weapon Variety Pack

Any game that contains combat could always use more weapons. The Weapon Variety Pack mod adds multiple new weapons to Code Vein, including a few iconic weapons from other video games.
In this weapon mod pack, weapons from Dark Souls, Devil May Cry, Final Fantasy XV, and Bayonetta are included.
There is also the "Normal Weapons Pack" file in this mod, in which the creator suggests only downloading this file or the other one.
You can have fun challenging yourself to only use the weapons from specific franchises as well with this mod!
22. Playable Mia Karnstein

Ever love an NPC so much that you wish you could play as them? The Playable Mia Karnstein mod allows you to do just that!
This mod doesn't stop at just allowing you to play as Mia but also provides a wide array of looks for Mia as well. So, you can customize Mia a little to play as your favorite version of Mia!
There are three main costumes that you can choose from, each comes in different colorways as well.
The creator has also compiled an entire list of mods that the Playable Mia Karnsteinis compatible with.
21. Improved Visuals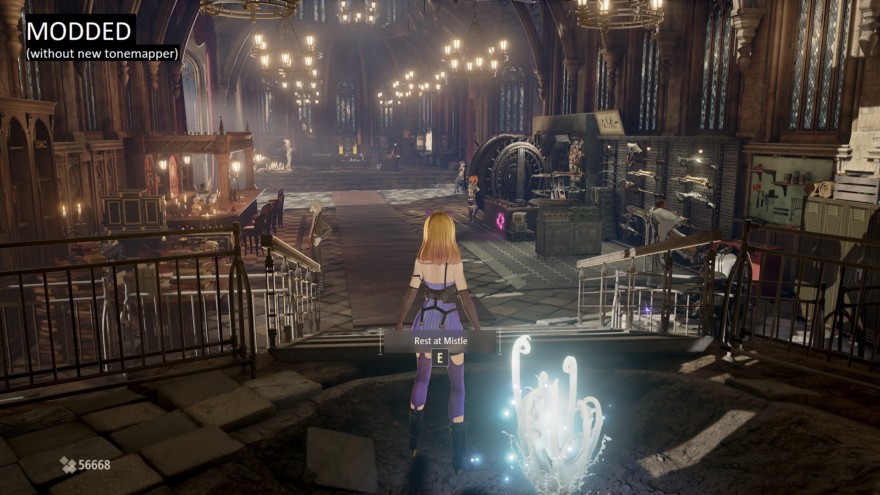 Don't you hate it when your game drops FPS during graphic-intensive scenes and cuts? Well, you're in luck as we've got a mod that would help improve visuals and improve gaming performance.
Now experience code vein in better graphics than ever before as your character comes to life with the improved visuals and performance mod.
The mod helps with reducing lag and blurriness while focusing on improving the quality of images.
However, you may experience an increase in game load time, but we think it's a great trade-off to experience code vein's superb challenges and quests with better overall GUI.
20. Customizable Sweater

We all know why otakus like us enjoy Japanese games, the environments are shot fantastically, the lighting is enchanting, and the characters are out of this world, aka drop-dead gorgeous.
For those of you who are looking to play the game and have your fantasies fulfilled, by that we mean a Japanese girl in a cute sweater, look no further as this playable cute sweater mod is for you.
The outfit is taken straight from Dead or Alive, enabling gamers to turn their character into a trophy waifu material. For some, it might even be a virgin killer sweater.
19. Fox Ears

As much as a cat ear and ear muffler accessories are adorned by Japanese and like-minded fans worldwide, the trend seems to be slowing down compared to fox ears.
Considered to be the new kawaii, now you can turn your character's ears into fox ears and be a part of the new realm of Japanese fantasy.
Turn your anime game into a world that you control, a world where fox girls exist. We ask you a simple question, what is an anime game without fox girls?
18. Fluffy Tails Accessory

Speaking of fox ears, here's something better us fans can't live without – fluffy tails.
With this fantastic mod by the generous Renpyon, one does not need to sacrifice their tastes with the boring vanilla leopard tail. How about changing it up to fluffy foxtails.
It even enables gamers to change the color of the tail to their liking. Match the tail with your outfit and rock the game completely.
The physics on this mod doesn't disappoint as you can see the fluffy tail move around as you dash your way through the game.
17. Custom Weapons Trail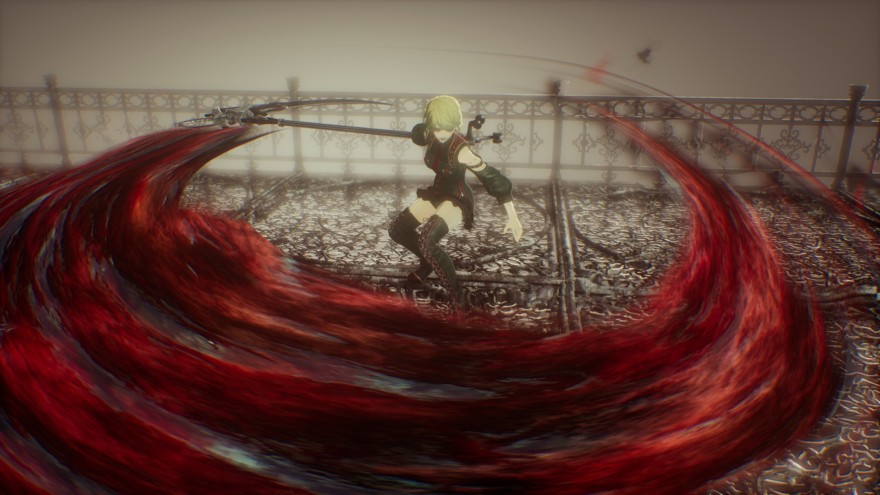 Code vein features some amazing action gameplay that captures the gamer's attention with swift movements and their signature weapon trail.
Now imagine pimping up your weapon trail game just like in most of the action-filled anime series.
Create excitement and step up your swinging action game with a custom weapons trail.
Now your weapons can leave a gust of wind or a blazing fire or neon lights trail or anything you want. Improve your gaming experience and match it with your favorite anime's action aesthetics.
No more boring sword swings with custom weapons trail mod and lets your enemies know that you're the real deal.
16. Rose Petal Mask

With the current pandemic spreading fear across the globe, consumers in real life have resorted to prevention through diligently using face masks.
The fashion industry has taken the opportunity to jazz up face masks with their designer logos and cool prints.
If you're able to customize your face masks in real life, then why not in-game.
Well, now you can with rose petal mask.
Change your characters face mask with a cool rose petal mask that brings a new level of sass to the worn-out and dreadful looking dystopian era props.
You thought face masks couldn't look any cooler than they already are; well, you were wrong.
15. School Uniform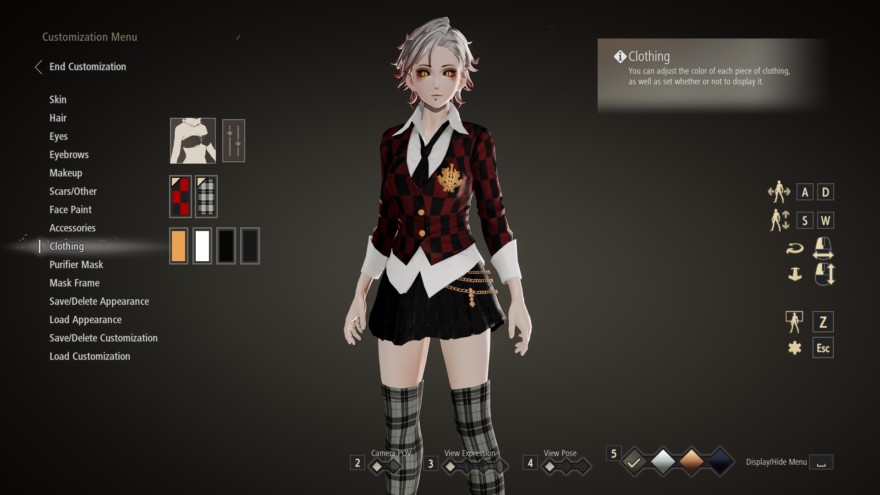 As you complete the game, you slowly start to realize that there are no cute school uniforms in the entire game.
How can an anime game not have a school uniform as an outfit for characters?
It might seem like a minuscule thing to complain about for many, but for us, white and blue school uniform is what got us into anime in the first place.
With playable school uniform mod, you can now re-live the entire game again with anime girls dressed up in school uniforms.
Play as one or fight one in a school uniform. Either way, we're sure crazed anime fans are going to enjoy it a lot.
14. Playable 2B

The game Nier: Automata sent ripples across the gaming community, gaining popularity due to its great story, themes, graphics, and music score.
However, there is one element of the game that we truly fell in love with, playable 2B, the type B android that sticks with you through thick and thin.
Becoming popular among gaming fans, it only became fitting that Playable 2B should be a mod in most of the games, and code vein is no different.
You can now bring her to life in Code Vein through the mod Playable 2B and defeat your enemies, slashing through them easily as YoRha No.2 Type B android.
13. Colorable 2B Outfit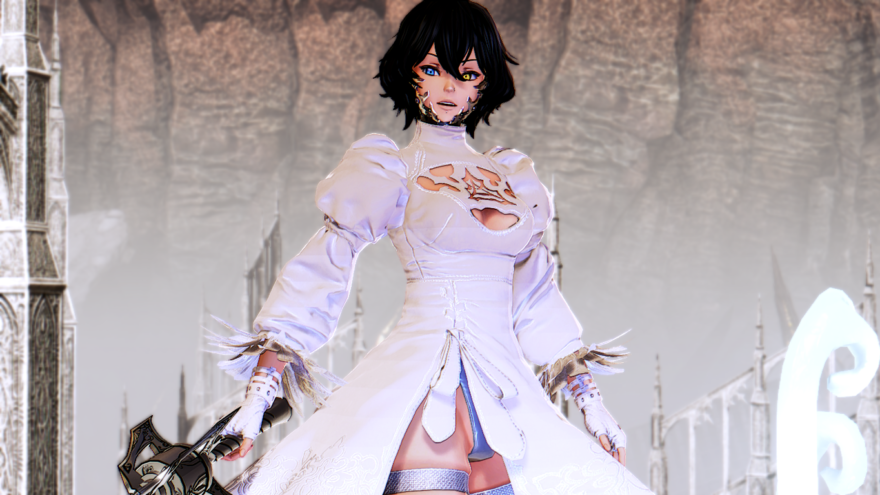 Some might find player 2B outfit a bit daft with the overall environment and the GUI of the game.
With a colorable 2B outfit, you can now enjoy your favorite character in Code Vein dressed up in a beautiful white dress and elegant lace designs that match the game's aesthetics.
There is a point to be noted here that the skirt physics is static. If you don't mind that and it all sounds great, give this mod a try. It's definitely worth it.
12. Nier Automata Virtuous Treaty and Cruel Blood Oath

If you're not truly satisfied with just playing playable 2B as a character in Code Vein, then we've got a mod that will wet your action hungry appetite even further.
Nier Automata Virtuous Treaty and Cruel Blood Oath bring weapons from the Nier Automata game to Code Vein, replacing Nagimukuro and Yakumo's Oni Bane.
The mod has seen a few updates, and now gamers can replace Argent Wolf's King Blade.
Such customizations powers come with the greater responsibility of using them properly, defeating enemies in quick successions.
Feel like you're playing Nier Automata but with a different story, theme, and gameplay.
11. Dab Moodu

Yes, we all know what you're going to say. Dabbing is old, and we shouldn't be talking about it anymore.
Well, you're right technically but having it in code vein through Dab Moodu has a charm that we're sure you're going to enjoy.
The mod replaces the default "Excited Greeting" with a well-executed and precise dab that will definitely have your enemies quaking in their boots.
Establish complete and sheer dominance by adding visual and sound effects to the dab like explosions, background pyro, shimmering lights, and more.
10. UE4 Reshade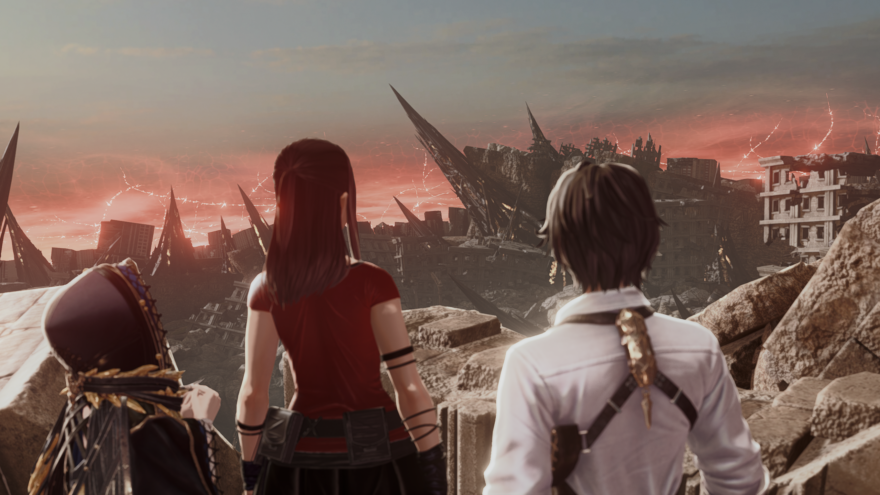 With the UE4 Reshade, finally, gamers can experience Code Vein in "True HDR." The UE4 reshade is one of many graphic tweaks, however, is the better ones out there.
The mod allows the game to configure its graphics engine to look exactly like what a true HDR would achieve.
This means more bright and clear colors with better contrast throughout the entire game.
Let's be honest, if Code Vein didn't have washed out colors, there would be no need for mods.
Sadly, it does but with the UE4 reshade the colors are pumped up a notch while staying true to the vanilla experience offered by Code Vein.
9. E3fx

This is the perfect mod that works in synergy with the previous one mentioned, UE4 Reshade, the mod uses the existing files and incorporates pretty cool additions to the overall GUI of the game.
The E3FX clearly has a difference over colors as the color correction makes Code Vein even more appealing to the eyes.
However, it is to be noted that you might experience occasional frame drops if you're playing the game on a low-end device.
It's not that bad and will definitely not impact the gameplay.
8. Karen's Veil

The main role of mods in a game is to make the game more exciting, fun, and aesthetically pleasing to your own liking.
With Karen's veil, gamers can replace the boring harry potter forehead looking thunder scar necklace with a beautiful veil.
The options to customize the veil changes how a character looks.
A wedding veil, transparent and subtle, gives off an elegance look, while a dark black veil with shades and patterns of red makes you an intimidating character not to be messed with.
There are so many options to choose from, so which one will you go for?
7. Mido's Weapon Judgment's Edge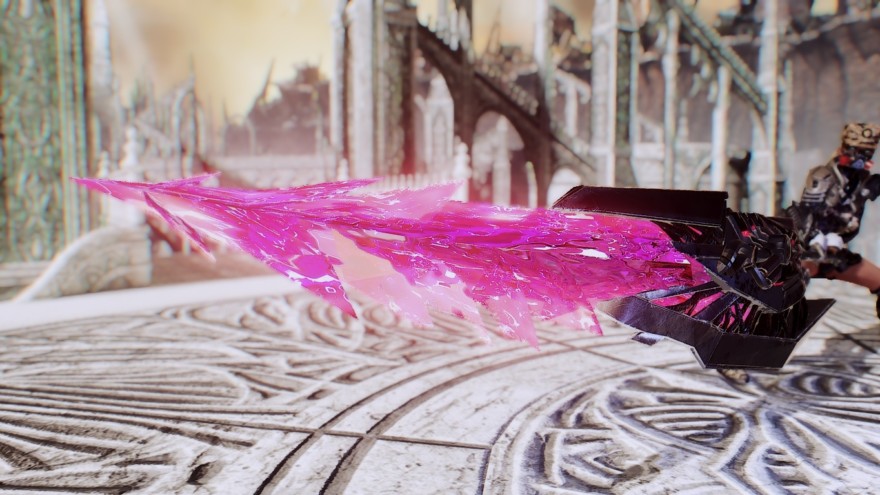 If you're a big fan of the sword called rebellion from Devils May Cry franchise, you too can now look like Dante with an oversized heavy sword.
With Mido's weapon judgment's edge, you can pick a weapon of your choice and slather the walls with your enemy's blood.
You're able to replace the default weapons and even add color to the new weapons like red, blue ice, green poison, and more, giving your character a menacing look.
With this mod, your character not only looks great but feels great as it swings around its massive weapon, wreaking havoc everywhere.
6. Custom Loading Screens

It's very rare that people like and enjoy the default loading screen in games.
The only loading screen that caught our attention for a few seconds back in the day was Grand theft auto vice city, yes you know what we're talking about, the tanned brunette in a pink bikini.
But that was just about it as the game showed other characters losing our interest. The same goes for Code Veins.
Why waste time watching something that you don't enjoy when you can have custom loading screens.
You can pick any image you want and replace the existing loading screens with it, it's that simple.
5. Excalibur Morgan

Replace the unimpressive blazing claw sword with Excalibur Morgan from the fate series.
When used in the episodes of the fate series, the Excalibur would create excitement in not only the air but also anticipation knowing that the enemy would truly be obliterated.
You can bring those same feelings to Code Vein and feel mighty by surprising your vulnerable enemies before a fightwielding the mighty Excalibur.
However, make sure to do justice to the weapon as those that wield it also hold the burden of executing their enemies in a single blow. Why not give it a try?
4. Invisible Mask 1

As most of the playable characters wear a mask, it can become too much at times. Sometimes, stripping down the apparel and going for a minimalistic look can change the game's overall atmosphere.
The invisible mask 1 for males and females makes the mask invisible, allowing gamers to finally get a glimpse of how their characters look in-game without a mask.
It's generously humbling to see how minimalistic looks can sometimes be more aesthetically pleasing. Do away with the masks and bring a new look.
Isn't this what people say in real life, new year, new me?
3. Cruz Waist-long Hair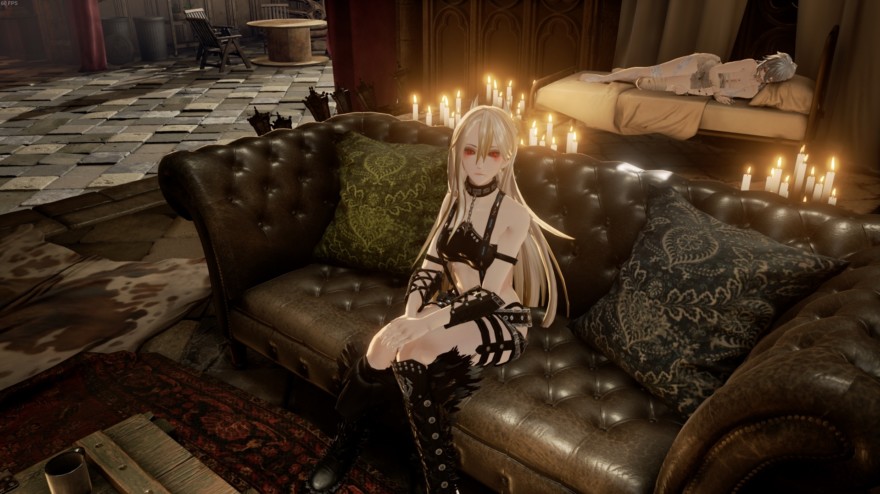 The queen Cruz in Code Vein looks absolutely stunning. But do you know what'll make her, even more, drop-dead gorgeous? Long hair!
Cruz's waist long hair truly makes her look like a queen with her flawless long hair as it bounces off her waist.
The game is every Otaku's dream, so why not take it to the next level by modifying the characters to look like what you want them to look like, a goddess worth worshipping.
You can now add color to the hair or even mix different colors like silver with red tips or green with yellow highlights and more.
Mix and match just like you do at a candy store.
2. Shut the F Up
Sometimes when playing with an NPC character alongside you, talking can be a real issue.
Not that you can talk to your NPC character, but how they interact and talk with you can distract you and lose your focus on the game itself.
Wouldn't it be nice that your NPC characters literally shut the f up?
With this mod, you can disable all field banter that takes place with your non-playable character partner, allowing you to completely focus on the game and the tasks at hand.
Sometimes quietness is the remedy for everything, don't you think so?
1. Shrek

How can one not play Code Vein at least once as the green loving ogre, Shrek? We've seen Shrek make his way into Gary's Mod, Minecraft, and even Sekiro!! Why not Code Vein?
This might be the first time you get to see Shrek standing in the middle of the map with a large sword, looking clueless as ever.
It's definitely worth a couple of laughs.
You might be interested in: