Vanilla has its own charm. It's pretty evident that even after 11 years since its release, the game is still considered one of the best video games of all time.
And given that the game is continuously being updated and being given a makeover, over and over again by the community, it's no wonder that the game will receive a lot of mods and texture packs into it.
But let's talk about the maps this time. Today, we're going to be showcasing the top 26 best Minecraft maps you should be playing this year.
Top 26 Best Minecraft Maps
26. Funland 3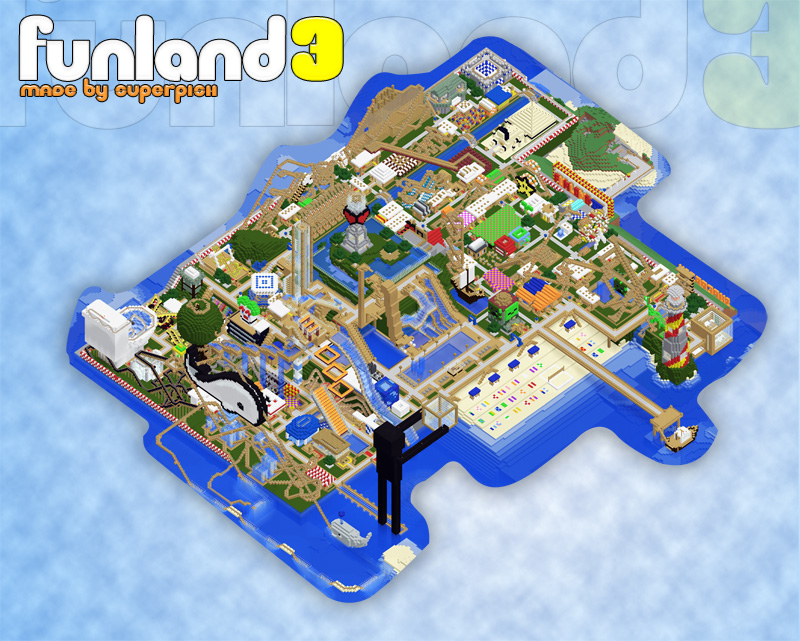 Funland 3 is all about amusement parks that will literally consume all of your time to explore.
This large map covers over 30+ Roller Coasters, 15+ water rides, 15+ restaurants to eat your favorite dishes, and many more.
I think this tops all of the amusement park themed-maps simply for its large and detailed designs.
Overall, I think this is one of those maps you'll really want to play with your kids when you grow old or with your favorite kid cousins. It's a really fun map and definitely recommended for all ages.
25. Stranded Raft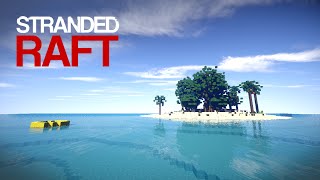 If you're not a fan of amusement parks, why not amuse yourself while trying to survive on a deserted island with no one but yourself?
Stranded Raft is a survival-themed map that will have you play the role of a sole survivor of unknown origins.
What you're gonna do in this game is basically what you're doing your whole life: survive.
This map offers a wide variety of ways to survive, and it's really up to you how you're going to sustain your needs. Basically, it's Minecraft but not Minecraft.
24. 30 Ways To Die
30 Ways to Die is a map dedicated to the problem solver in you. This puzzle-filled map offers highly-detailed levels, which will test your ability to think clearly under pressure.
This will also test your patience because each time you're making a mistake, it's a frustrating one, given the amount of challenge the developer put into to make it seem like a casual map with an inner Dark Souls into it.
Anyway, this isn't for me since I'm not a fan of Getting Over It, but this definitely fits your nerd classmate in highschool.
23. Cube Survival V1.1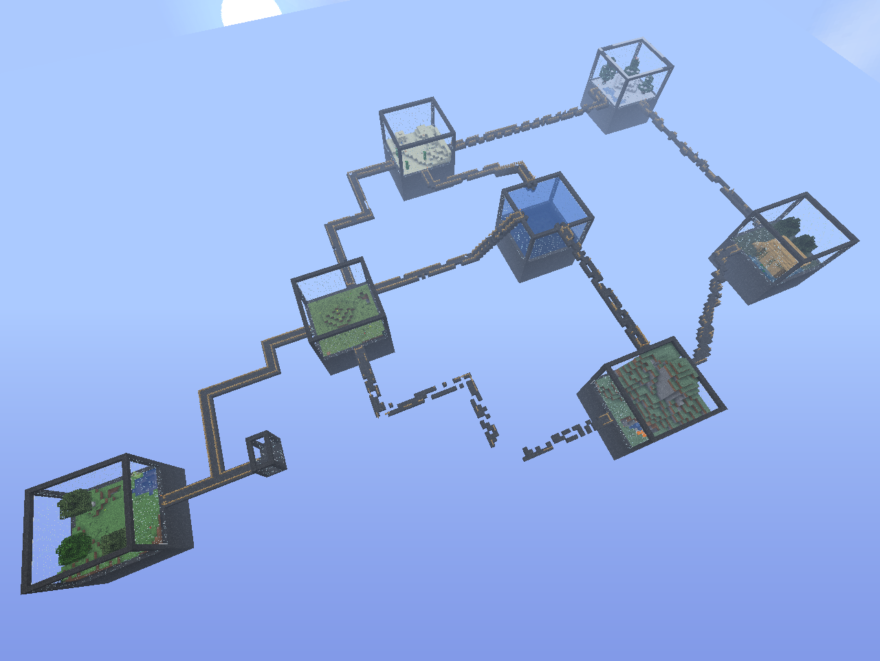 Cube Survival is a map that's mostly focused on singleplayer gameplay more than it is for multiplayer.
When it comes to survival, I'm pretty confident that most of us are pro already, but this game is like playing gacha games.
You're gonna have to experience surviving cube biomes, which have their own supplies that you'll have to expound on.
This map is designed to make sure that you're thinking ahead of time whilst trying to unlock the mystery of each cube.
22. Assassin's Creep V1.0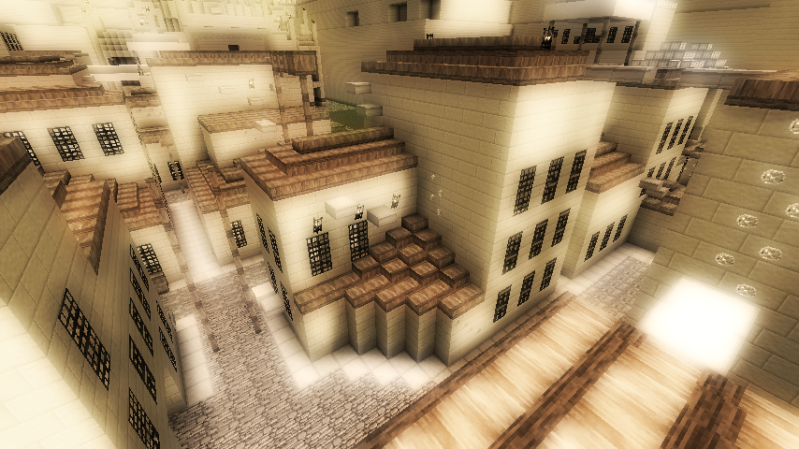 One of the top contenders for parkour and freerunning maps, Assassin's Creep, is all about jumping, climbing, running, and scaling off of obstacles and many other types of surfaces.
The hit game highly inspired this game by Activision, Assassin's Creed.
Of course, it's obvious already, given the name.
Although the map designs are quite akin to the first game in which Grandmaster Altair was the main protagonist, the gameplay really feels like playing the PSP game, Bloodlines, as you're gonna be parkouring your way to collect Wool blocks from each of the challenge areas.
A really fun map and one of the top picks for me.
21. Skyblock V2.1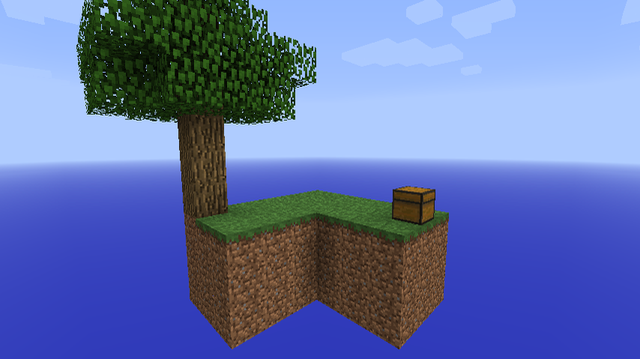 SkyBlock is a beauty of its own. This map is playing Hardcore in Survival mode in Hardcore. You'll get what I mean once you start playing the game.
You're gonna be spawned on an L-shaped, floating island with only a chest and a single tree.
This map is made for people who use their brains first before mining. If there's a survival mode for Hardcore, this is one of those maps.
The map that makes you survive with the most limited resources possible with the littlest plot of land you'll spawn in.
20. Future City V4.5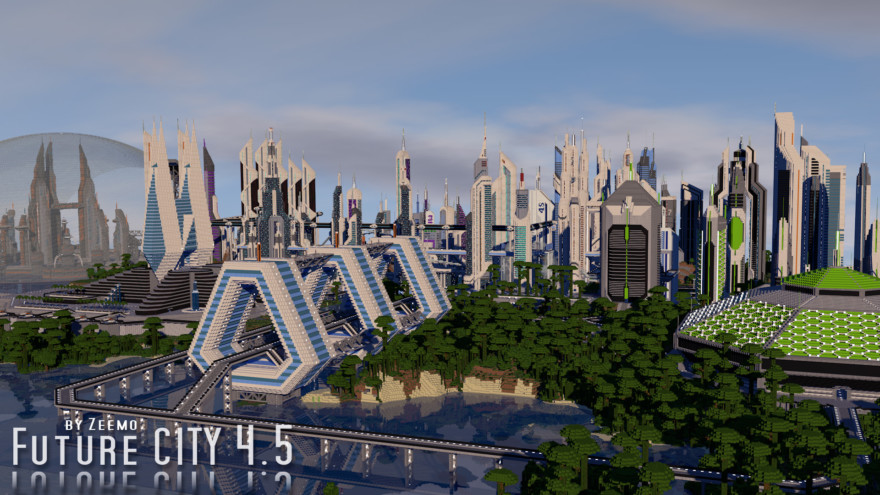 Future City is a highly-stylized and futuristic city with modern designs.
This map features a lot of highrise skyscrapers that will have you in awe, especially for the amount of detail and work put into the map to make it appeal to a lot of future punk enthusiasts.
Now, we all know that Cyberpunk 2077 is still pending on its release date, and honestly, we're just craving the existence of the Night City, but this map is one of those maps that will have you feel like you're playing Cyberpunk. Especially if you're running RTX video cards on your PC.
19. Metro Post-apocalypse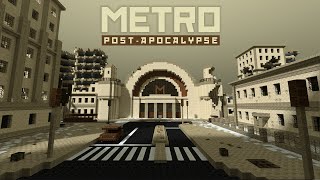 As a Metro series fan, this Metro-inspired map will take you to the post-apocalyptic wastelands, as well as the dark and gritty tunnels of the underground passages of the famed Metro system in the post-apocalyptic Soviet Union.
This map offers a lot of things that are present from the game, as well as adding a lot of details into it.
For example, in this game, you can choose a class that you can play like a Hunter, a Guard, a Merchant, or a Doctor.
Those classes are present in the game as NPC and side characters, but they're not really playable. In this map, you can play and roleplay as one, which I think is pretty cool.
18. Soulbound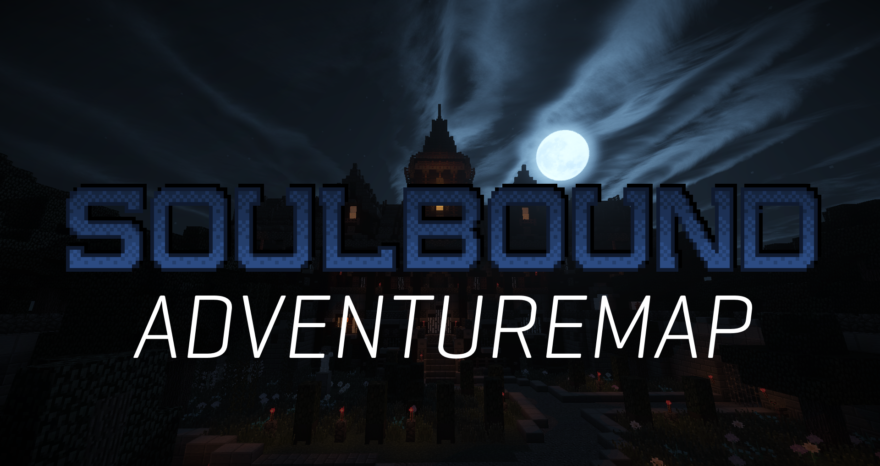 Soulbound is a coop game that you cannot really do solo. If you're not going to play it with anyone, I highly suggest you skip this one.
But if you do, well, the game is all about solving a lot of mind-crunching puzzles as well as playing one of the most action-packed RPG games where you're gonna be playing for around 12 uniquely-defined and well-crafted levels.
17. The Legend of the Willow Valley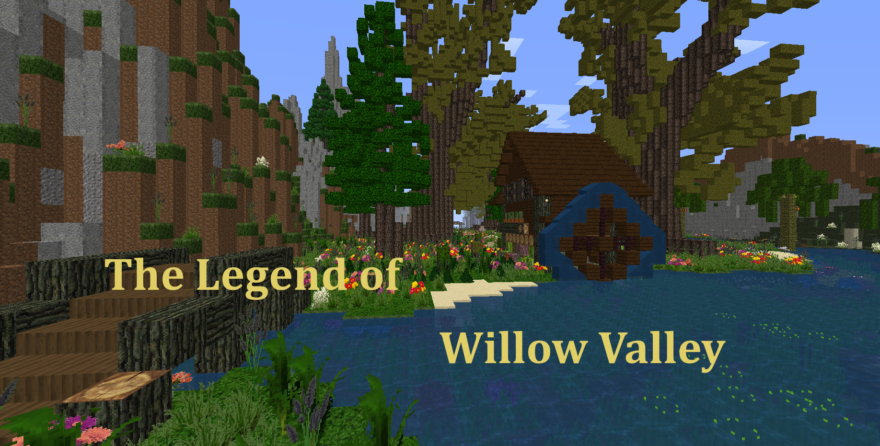 Legend of the Willow Valley is a mix of Indiana Jones and Lara Croft for me.
Kinda like Uncharted as well. This map is all about the exploration of Willow Valley, a mysterious and unknown place that you find inside the letter that you'll receive from a really shady person.
This game is all about solving puzzles, exploring caves and dungeons, as well as fighting a lot of enemies.
16. A Hole New World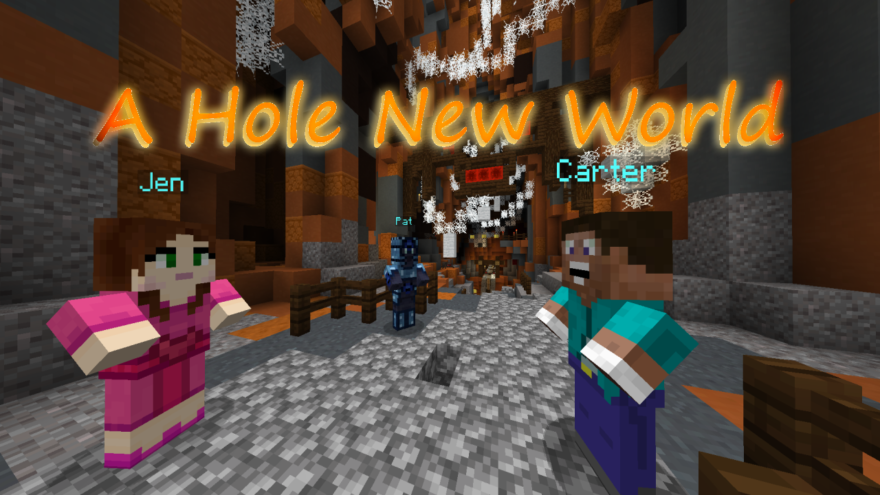 A Hole New World is an action and exploration-driven map that's about the story of two friends trying to save a creature, which is the key to unlocking the secret of the world.
This map offers a lot of things you'll only see in RPGs, like questlines, bosses, side quests, a lot of loot, and many unexplored and uncharted areas that will make you feel like you're really playing an RPG game.
15. Asleep
Nothing out of the ordinary, Asleep explores what it's like to play when you're sleeping soundly.
This astral projection of a map will drive you into one of the best and mind-blowing sceneries of a dream-like design of the map itself.
One of the key features of this map is the complexity of the commands and block creations that allows you to experience a different scenario each time you play.
It works similar to procedural generation but less formal in its nature, so it's really consistent in changing, which, to be honest, is kinda ironic.
Anyway, Asleep is one of those maps that you should really consider downloading and playing. It's not like you're gonna miss out much, but you're missing out big time if you haven't tried this one yet.
14. Project Zearth
Project Zearth is your one-way stop for the best and the most iconic places like the United Regions, a sprawling place filled with flora and fauna, Petriville.
Nabur Island, a desert-like region filled with the best modern city design in a dusty place. Project Zearth is one of the top picks for the best maps you can get if you're a fan of modern design in a beautiful biome.
I know, I know, it's a weird mix, but it works out.
13. Wild West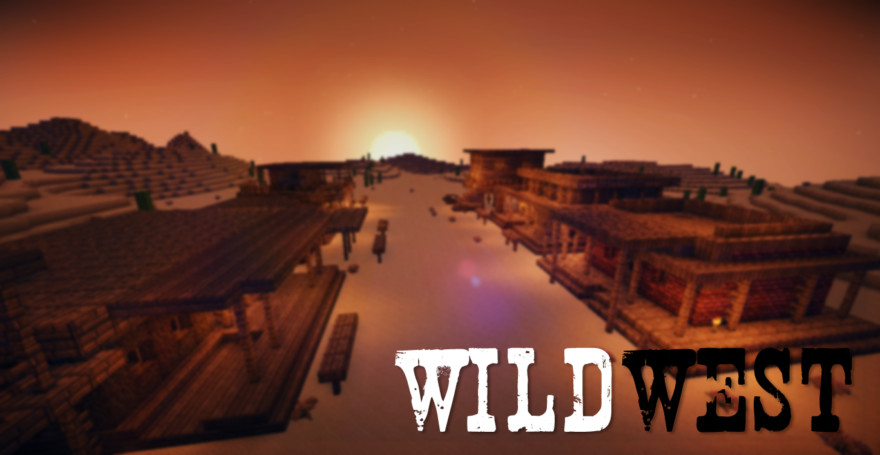 It's high noon, and you really want to get this map pack before noon. Wild West is a map pack that's all about cowboys and cows and boys.
This is the perfect staging area for any one-shot bow duels, and part of the charm of this game is its ability to capture the vibe of the Wild Western world by implementing a lot of cowboy things like horses, taverns, a sandstorm, and many more.
One of the perfect maps to play with the boys while cracking a cold one.
12. Payday: The Minecraft Heist
Not a fan of these adventure games? Well, what about heists? Payday: The Minecraft Heist will have you play as the best heist crew in town.
This map offers a lot of heists missions, including Diamond Heists, First World Bank heists, bridge destruction, customized and stylized mobs, and detailed and atmospheric cities that will make you want to rob them of all their riches.
This map also offers a lot of easter eggs, mostly from the Payday series to which this map was inspired.
This map is definitely recommended for people who love the thrill of being hunted by the law. Just don't do it in public, please.
11. Kingdom of the Sky
Experience the beauty of modded skies in this wonderful map. Kingdom of the Sky is a map designed for all people who love to wander.
I mean, we're in Minecraft, of course, we're gonna wander and wonder.
In this map, you'll be able to experience the floating beauty of the sky kingdoms. It's kinda like playing Bioshock Infinite. That has the same feeling of walking in the bright and vibrant cities of Colombia.
10. Metroid Bounty Hunter
Are you a fan of the metroidvania or any of the Metroid series? Well, congrats, this map is made exactly for people like you.
Metroid Bounty Hunter is a map that will have you play as the main heroine and protagonist of the series, Samus Aran.
This map will have you face various enemies she's faced before, and you'll have access to a lot of her classic weapons, like the Plasma Beam, her favorite Suits, and many more.
This game map offers 7 various levels where with each progression, the level scales and gets harder to beat.
But if you enjoy a good challenge, then this game map is definitely for you.
9. Exponential Experiences
Exponential Experiences is a simulation map created by CDFDMAN. This simulation map features a testing facility where you're gonna be playing as a test subject to board the CDF Airlines.
Of course, there's a twist into this map since this map is gonna be boring if there's none.
You'll have to figure out what's the mystery of CDF Air and what makes this map so popular in the community.
8. World of Worlds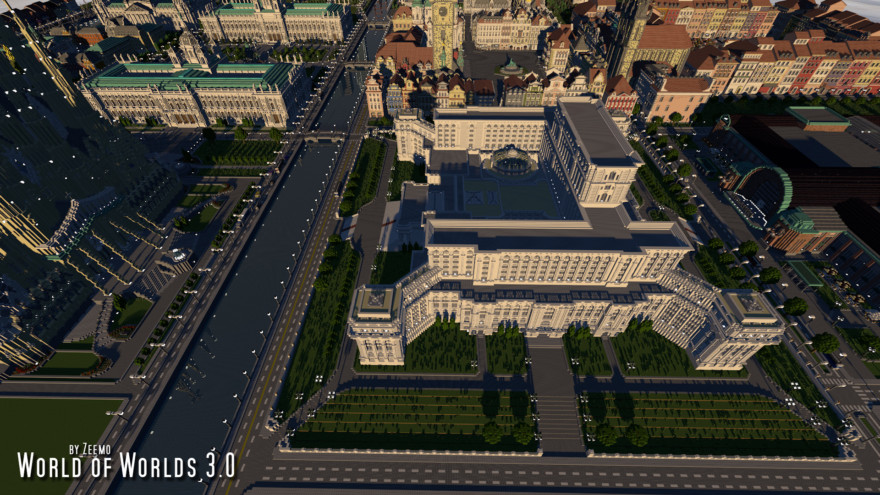 World of Worlds is a showcase map that features realistic designs and rebuilding of the world's top cities and their famous landmarks.
For example, there's the Big Ben of London, The Petronas Towers of Malaysia, Tokyo Tower of Japan, The Capitol of Washington D.C., Eiffel Tower of Paris, Las Vegas' night city, Taipei Tower, Hongkong's night market and city, Manila, and many more.
This is one of those exciting maps where a trip around the world isn't impossible and definitely one you're out for, especially if you're one of those people who love to travel.
7. Adventure Time
Whether you're a fan of the cartoon series or not, this map will take you higher as it will give you the best fanservice of providing the experience of the best adventure in your life.
Experience the story of Finn and Jake, you, the player, in this wondrous journey.
The map features Guardians of Sunshine, D.eath in Bloom, The Lich, and many more cameos from the original series. Pretty sure you're gonna recognize most of it if you're an avid fan of the series.
6. The Tourist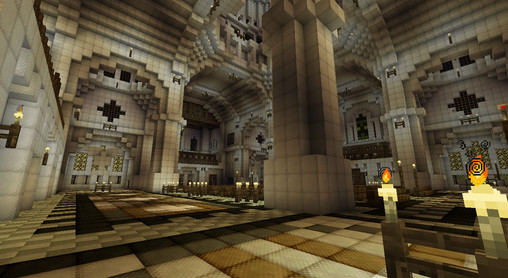 The Tourist is a game map that's all about the exploration of the modern and beautiful city of Paris.
Experience the untapped beauty of this map, which features modern rock bands, a lot of minigames, of course, a beautiful and vibrant city filled with so many modern and classical city designs that are exclusive to this map alone.
One of the best things about this map is that you can experience Paris without going out and risking yourself to get sick. It's free, and you should really get this running on your game.
5. Chasing Time
Chasing time is another narrative-driven map wherein the world is plunged into a zombie apocalypse, and you're the only one who can save the world.
This trippy map is all about time travel where you're gonna be going back in time where the world isn't full of cannibals, and it is, well, safe to live in.
Chasing time offers a mindblowing, literally, storyline with a lot of unique characters and personalized models to fit the theme of the map.
It's really recommended to run this in an RTX GPU for those sweet, sweet ray tracing and quality graphics.
4. Wrath of the Fallen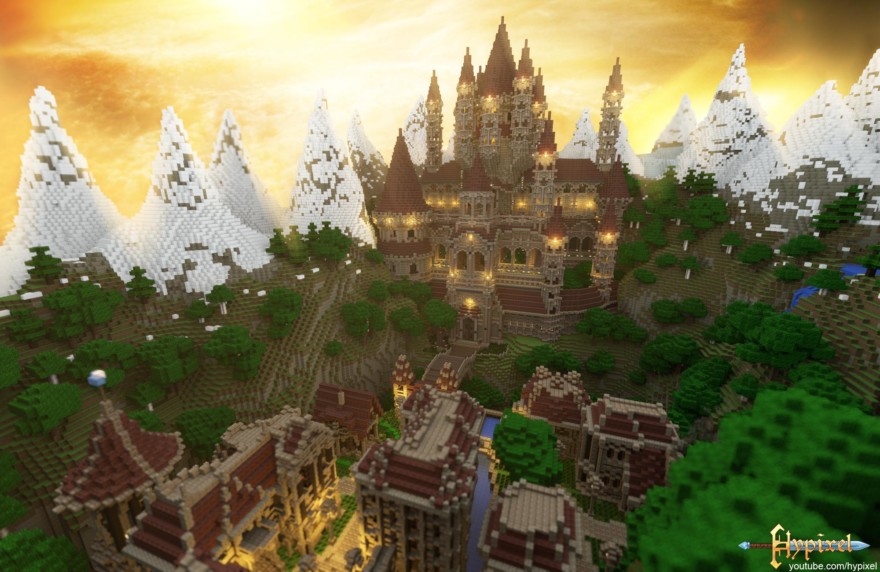 A fan of the hack and slash genre? Well, congratulations, you're in the right place. Wrath of the Fallen is one of the community's most popular picks for the best RPG experience.
This game features a lot of extremely difficult monsters, an action-packed storyline, and a lot of revamping to the looks of the game, which are packed in 2 hours of extreme gameplay.
One of the best things about this map is the aesthetic vibes of roguelike games. A pretty fun pick for those people who enjoy such masterpieces.
3. 15 Levels of Parkour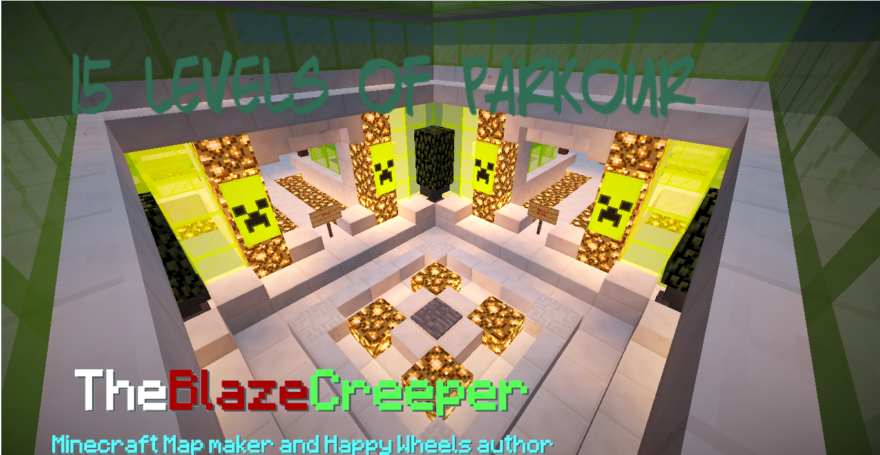 15 Levels of Parkour is a map dedicated to our freerunning brothers who love to jump, scale, roll, and climb.
This adrenaline-fueled map isn't for newbies and beginners as you'll literally make it harder for you to play this game if you're always tense about falling down.
This map offers a lot of challenging obstacles that will test your wits and your hand-eye coordination in a lot of challenges in these 15 levels of normal and special modes.
Although the gameplay can be quite fast, especially if you're used to the mechanics, this is still one of the most popular maps that will boost both cognitive thinking and logical skills.
2. Herobrine's Mansion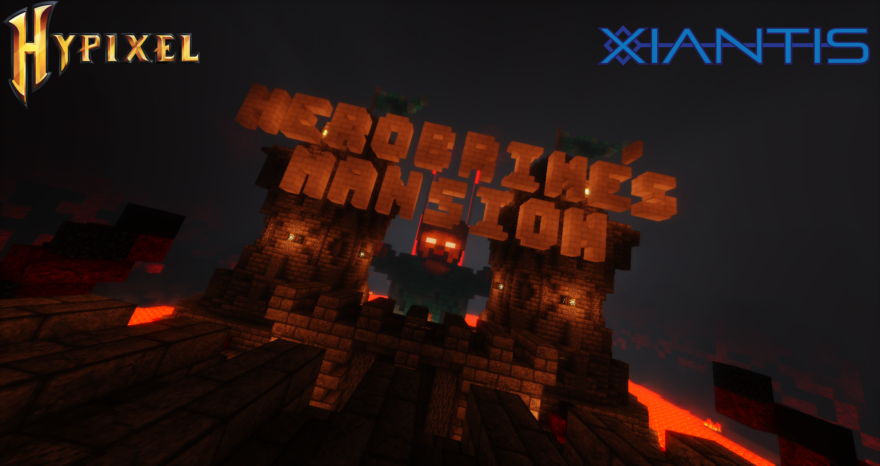 Herobrine's mansion is a singleplayer/multiplayer map that features an extremely-detailed mansion of the famed Herobrine, the center of attraction for a lot of 4chan-generated creepypasta of 2011, Reddit's famed horror icon, the best source of clickbait for most sites back in 2011-2014.
This mansion features a detailed look into one of the classic Minecraft icon's large Mansions, now filled with terror and horror stuff that doesn't really make anyone pee their pants off but will really surprise you at times.
1. Terra Restore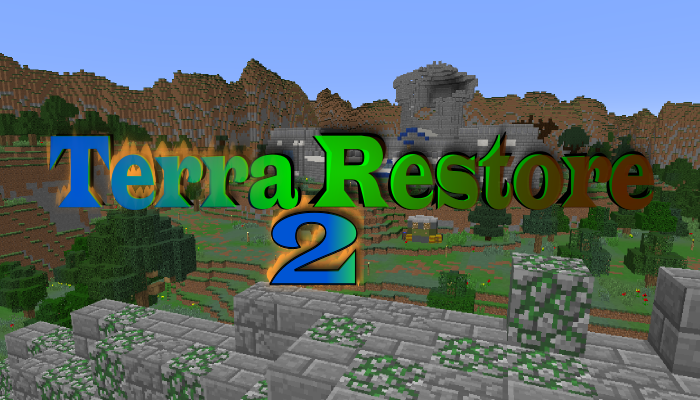 Terra Restore is one of the top-rated maps for Minecraft.
Inspired heavily by Legend of Zelda games and World of Warcraft, this game provides one of the best and most polished storylines by giving you a total of at least 14 hours maximum for all the quests, boss fights, and many more RPG elements that are currently present in this game.
One of the best things about this map is it's free, and it doesn't so much for you to enjoy its entirety.
Final Thoughts
There are thousands of best Minecraft maps out there, and several of these unexplored maps are hidden from most of the community players.
But to sum up, many of the maps here are the most popular, especially when it comes to gameplay and the aspects added to the game that wasn't present in vanilla or the regular version.
It's important to note that these maps can give you one of the most satisfying gameplay, especially if paired with the right shaders and texture packs.
You might also be interested in: