Grand Theft Auto (GTA) IV is an action role-playing adventurous game. It was the first major addition to the GTA series since GTA San Andreas, which was released back in 2004. The game was developed by Rockstar North and released by Rockstar Games in 2008.
According to the design of the game initially, it was only a single-player game. However, an online multiplayer mode is also included in the game, which allows you to engage with up to 32 players in both cooperative and competitive gameplays.
However, it's been more than a decade since the game came out, and we've got just the mods for you to keep you interested even today.
Best Gta 4 Mods
33. Realism Project Mod Pack

This mod pack is a true passion project that took over 500 hours to curate. GTA IV lacks a lot of modern personalities in-game, including modern advertisements and brands.
Combined with any of the graphic enhancing mods included in this list, your GTA IV game can achieve new levels of realism with this Realism Project Mod Pack.
With this mod, you'll be able to see ads for movies and various real-life products and brands, making the feeling of walking around the city infinitely more appealing and realistic.
32. Icehancer by Hayssamkeilany
Another graphics mod that is worth taking a glance at! The iCEhancer mod makes the GTA IV graphics look as if the game was released this year.
The graphics are revitalized, enhancing every detail in sight. Details also include the shadows seen at night!
This mod is also a popular choice to download alongside other graphic-enhancing mods.
31. Excellent Enb Graphics by AP84

Now this is a graphics mod pack that showcases the potential for graphics in GTA IV. The Excellent ENB Graphics mod pack is best showcased in videos.
Cars have their realistic shine as if your character is driving a freshly washed vehicle.
Water on the roads looks hyper-realistic, alongside the shading and lighting on buildings.
However, this is a GPU-heavy mod that requires a hefty computer graphic system.
30. The Shark-o-Matic

Those who have tried any edition of the GTA series must be familiar that guns play a major role in the popularity of the game.
Apart from using guns in the missions of the game, the gamers love to fire on unarmed pedestrians just for fun. Gamers also use different cheat codes to equip themselves with better weapons.
The Shark-O-Matic allows you to equip yourself with a wonderful gun that can eradicate your bunch of enemies in one burst.
The mod allows the shark to come out of the ground and sallow your enemy whole. We know it sounds weird, but nothing's ever sane in GTA, is it?!
29. Gta Iv Beautification Project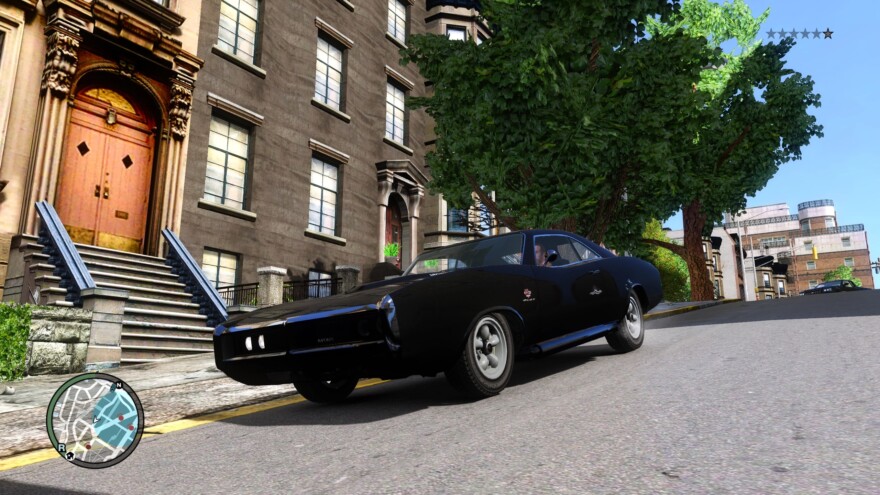 GTA IV is one of the most popular games, and by no means its graphics are not up to the mark.
However, it's been 13 years since the game was released, and the continuous advancements of technology are helping us to bring better and better graphics.
This mod does the same. GTA IV Beautification Project mod not only enhances the texture of objects in the game but also changes the lighting and color pattern of the game.
The mod makes the game look more vibrant and alive rather than the old dull yellow lighting. It brings a bit of realism with colors and lighting giving you a realistic feel. Try this mod to lift your gaming experience.
28. First Person

Those who have played the game already must be familiar with the fact that the game is played through a third-person view and not in the first-person view.
Third-person is all good, but it's the 21st century, and we're not having anything less than first-person for the GTA series.
First-person allows you to play the game by having a first-person view. This mod is useful while combating, and you can play the game just like you can play delta force, IGI, or Call of Duty.
The mod gives you a different perspective which is enjoyable and addicting. It feels like COD smashed together with GTA!
27. Standard Machines

The fans of the GTA series in general and GTA IV in specific loves the game because it comes with a complete package.
It allows you to play the game like a gangster where you use weapons to fight, and at the same time, you can play a game of car racing.
You can also drive cars freeways, and the collection of cars in the game make it more fascinating. Standard Machines retains all of your cars which comes in the vanilla mod for those times when you forget to back up your game before modding.
This is a great way to save your vehicles from simply vanishing before modding the game, something that was badly needed!
26. Spiderman Iv

If you are a fan of comic book characters, then you must give this a try. SpiderMan IV allows gamers to have Spiderman as their character. However, this mod does not affect the gameplay of the game but can help you have a customized character.
We expected a bit more from the mod, like swinging around, and we're sure someone will get to that as well (after reading this…), but for now, running around the town like Peter Parker on a murder rampage is more than enough.
25. Gta Iv for Extremely Low-end PC

As we all know, the technology is getting advanced at a constant pace, and running 13 years old games on the new PCs is not a problem.
However, some pc gamers still complain that they face several problems in running the game. There won't be any complaints after getting this mod.
GTA IV For Extremely Low-End PC runs the game on low-end systems by removing some features that include explosion FX, car FX, particles, and other hardware demanding visuals.
If you've got a system that has seen the ice age, you need this mod to run GTA IV.
24. Snow Mod

Liberty City, the fictional city, used in GTA IV, is based in New York City. And on one thing everyone will agree that the city of New York looks best in the winter because of the snowfall.
If you want to experience the same in the game, then you must give this mod a try.
Snow Mod ensures continuous snowfall in the gameplay, making it look more beautiful and eye-catching. It's incredible how some snow can completely change how the map looks!
23. Bicycle Script

The developer of the series always tries to bring new and dynamic changes to the game series with each new edition.
However, sometimes during the development of the game and bringing advanced changes, the developers forget to include minor objects in the game like a bicycle.
You may not have noticed that there is no bicycle in GTA IV until you really needed one. No need to panic as Bicycle Script adds the bicycle in the game like GTA San Andreas.
You can now cruise around the city on two wheels while you pedal your way towards quests!
22. Hummer H2

If you are a fan of vehicles and want to test new cars in GTA 4, then this mod is for you. As you can guess by the name hummer h2, the mod adds a hummer h2 to your collection of cars in the game.
You can enjoy a luxurious lifestyle by having a four-wheeler in the game without costing you any penny.
There are many different models of hummers you can download and play in the game. There is even a police hummer which is perfect when you're simply cursing in your V8.
21. Jetpack Mod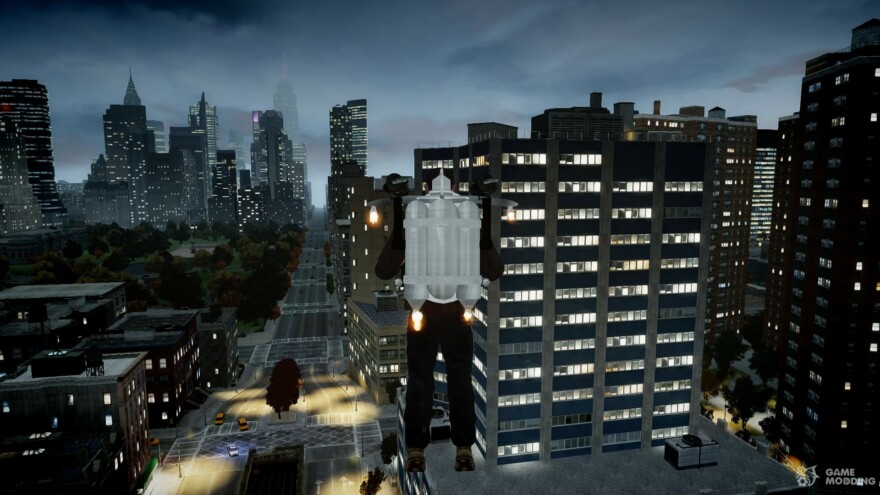 The presence of jetpack in open-world games is fundamental for gameplay, and everybody remembers the jetpack in San Andreas and how it made the game more fun and easier. This mod does the same with GTA IV.
Jetpack Mod adds the jetpacks in the game that players can use to move from one place to another. It allows you to have an experience of flying and covers larger distances in a shorter time.
20. Zombie Apocalypse

It's 2021, and the pandemic is looming like a knife over our heads. It's the perfect time to introduce Zombies in the game and wreak havoc on them. Zombie Apocalypse converts pedestrians into zombies.
In addition to that, the pedestrians converted into zombies will continuously try to attack you. This makes your survival even hard in the game.
The mod is perfect for all those wanting to release stress but also those who just don't want to kill or hurt pedestrians in the game. Now you can do all the battering without any guilt!
19. Selfie Mod

Selfies weren't even a thing when GTA IV was released, and if you want a bit of fun with your character, you can get the Selfie Mod. It uses the camera to take selfies that can be stored in your documents of the game.
You can take selfies and look at them after playing the game in your stored files for a quick laugh.
18. Gta Iv: SA
If you are a fan of GTA San Andreas and have nostalgic feelings for that, you don't have to worry about this anymore because GTA IV: SA allows you to play GTA San Andreas in GTA IV while retaining all the advanced features of GTA IV.
This mod gives you a hybrid experience of 2 games of the same series in one, it's ridiculous how the brain of modders work these days. Nobody asked for it, but it's exactly what the fan of the series needs.
17. Gravity

It is one of the hilarious mods available for GTA 4. This mod is very much self-explanatory. Using Gravity mod, you will be able to see everything fly as there will be zero gravity in the game.
The vanishing of gravity from the game makes everything turn into chaos with vehicles and people floating around everywhere at your command.
This mod may sound useless, but it will automatically fly in the air when you destroy a car. Moreover, if you make a car jump, it will never come back on the ground. Deliver panic without any remorse!
16. BMW M8 Competition

While playing video games, especially the open-world ones like GTA, we all think about how fast we can drive without hitting any vehicles. Here is another fast car mod that you must have.
BMW has one of the most popular car collections and a huge following, and it's only fair that we include the BMW M8 Competition mod.
The mod adds BMW M8 to your car's collection in the vanilla game. Imagine pulling up on a date with a BMW M8, you're sure to turn a few heads around and even get lucky by the sunset if you know what we mean…
15. Liberty City Customs Autobody Shop

The launch of GTA V made special advancements to the GTA series. Among all the medications and advancements that came with GTA V, the option of car customizations is among the best ones.
Liberty City Customs Autobody Shop gives you the car customizations option of GTA V in GTA IV.
You will be able to make special custom changes to all the cars that we have in the vanilla game. Pimp your ride and get some colors on, it's time you get to flaunt your new set of wheels in GTA IV.
14. Gta Iv: Lcpd First Response

The open-world design of the game has some limitations. For example, you will not be able to play as a policeman. We all know how everybody secretly wants to be undercover in GTA IV. To address this specific limitation, get GTA IV: LCPD First Response.
The modallows you to play a game as a policeman. You might be thinking that it is a character change, but it's more than that because you will be able to hunt down the criminals as well as arresting them.
13. GTA 4 Beautification Project – Graphical Overhaul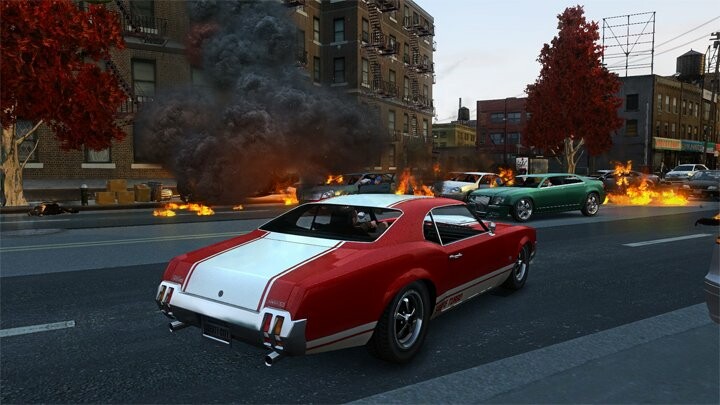 We all love some graphical enhancements in any game to make the game even more appealing to the eyes, and GTA 4 Beautification Project – Graphical Overhaul does just that.
It enhances the display of the game by explicitly beautifying every object, which includes cars, signal lights, buildings, and many more things. It makes the game look like it was launched in 2021.
12. 4K Ultra HD Graphics

The graphics and the game's visuals are by no means bad, but if you are not still satisfied with it, you must get 4K Ultra HD Graphics.
The mod enhances the graphics and the visuals of the game by making it HD. It also enhances the texture of the objects in the game. HavingGTA IV in 4K is an absolute adventure and playing the game, you'll definitely have a ball.
11. Beta Mod

Among all the mods that are available for GTA IV, this mod is one of the most popular ones. The reason behind its popularity is that it comes as a complete package and transforms the game.
Beta Mod adds completely new sets of objects in the game, which includes new cars, new weapons, new icons, and much more stuff. The mod will deliver a truly unique GTA experience, one like never before.
10. Realistic Driving & Flying

Many gamers around the world are obsessed with realism, and they want it in every aspect of the game. While I can't say about the other ones, this mod really adds realism to driving.
Realistic Driving & Flying adds realism to the game by making custom changes in the handling and other aspects of a car to more than 100 vehicles in the game.
Each car in this game will require different consciousness and technique, just like in real life, some cars are great at cutting corners while others accelerate well and more.
9. Increase Fps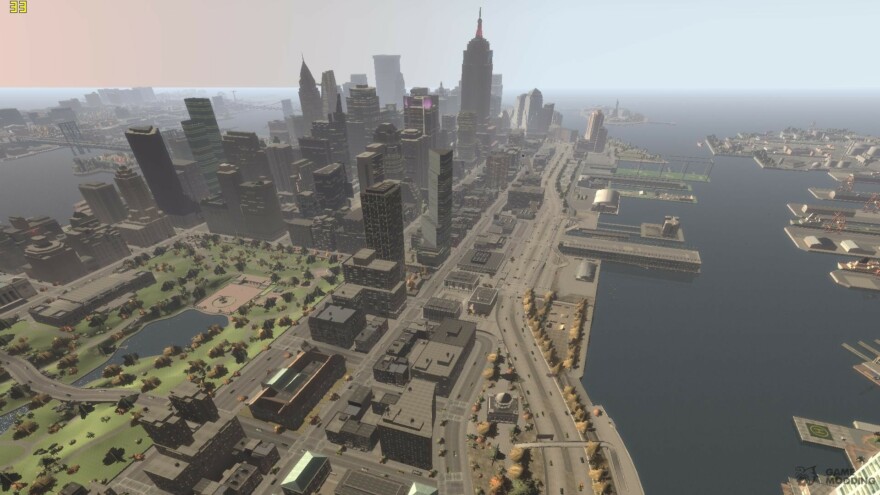 Another mod that increases the quality of the game if you have hardware that is lacking. Increase FPSensures that your system runs GTA IV on higher FPS reducing stutters and lags along the way.
If you've got an old system or a new system with a low-end GPU, worry not and enjoy GTA IV with this mod.
8. Heavy Cars
This is one of our favorite mods for the game. It adds a new twist to the game by adding additional capabilities in the vehicles driven by you.
Heavy Cars drastically increase the weight of the car in your possession, making them capable of crushing any other vehicle that you collide with.
We've all seen the Ozzy Man video of a truck in the GTA series going on one way and sending vehicles flying in the air. So if you want to recreate that moment with your BMW M8 or the F1 car, you can with this mod!
7. Liberty F1 2010

We've talked about car mods like hummer, but what about fast car mods like Formula 1. Yes, it's possible with the Liberty F1 2010, and we urge all the fans of the series and Formula 1 to have a go at this. You guessed it.
The mod adds the cars of the formula 1 race in the game. You can use these super-fast cars while driving for a mission or roaming freely in the city.
6. V Style Char Switch

Why not get a mod that does more than a few things at once? Save yourself time and a lot of hassle with V Style Char Switch, a mod that helps gamers change characters during the game, just like GTA 5, and it even adds practical weapons selection to your HUD.
The mod goes beyond doing just a few things as it makes subtle and minor changes in the game that enhance the overall gameplay of GTA IV. You must give it a try!
5. Dual-wielding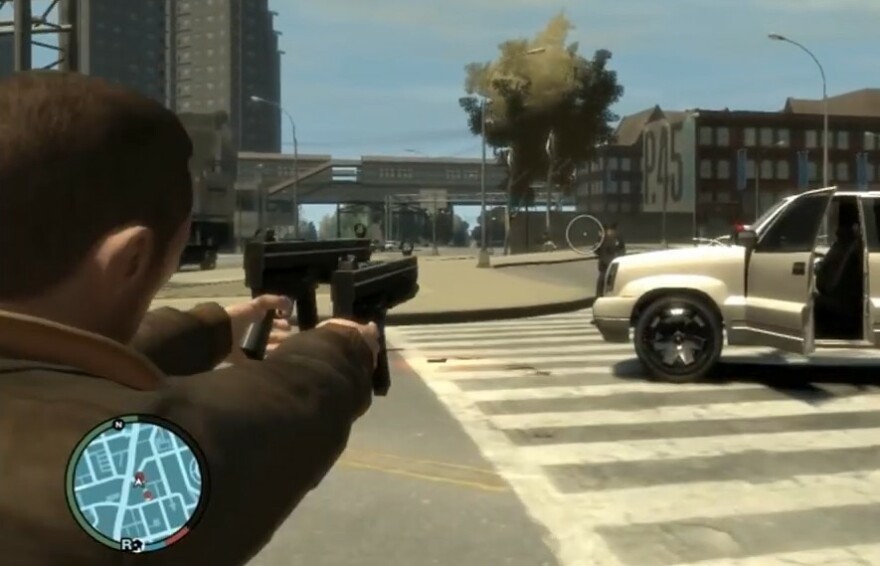 What's better than having one gun? You guessed it right, two guns! Dual-Wielding mod allows your character to hold weapons in both hands while combating, which also doubles the impact of bullets fired by your guns.
Master your guns and become one with them as you dominate your enemies and leave them in a chaotic mess.
4. Grim's Weapon Pack

Guns and other weapons are some of the fascinating things in the game, especially when you play a role of a criminal.
Grim's Weapon Pack is a collection of wonderful and ruthless weapons that were originally introduced in GTA San Andreas but later updated and added to GTA IV.
It drastically beefs up your collection of weapons in the game. You need this mod if you're planning to go around town thinking of your next disastrous scheme.
3. Ultimate HD Car Pack 2012

There is no denying that GTA IV provides you with a lot of wonderful pieces of stuff and that cars are no exception. However, if you get bored with the limited variety of cars offered in the vanilla game, this mod is for you.
Ultimate HD Car Pack 2012 adds more than 200 different supercars to the game. The cars give you a fantastic experience of driving and roaming around the city, so make sure to check this out.
2. Death Race Iv

Perhaps the movie, Death Race, might be the motivation behind Death Race IV mod. Whatever it is, this is absolutely genius thinking, and we thank the modding gods for blessing us with this.
The mod brings several changes to the game, which include adding new heavily armored cars, creating new car races in liberty city, and many more things. The armor cars even have weapons attached to them, what!?!?
1. VIVA New York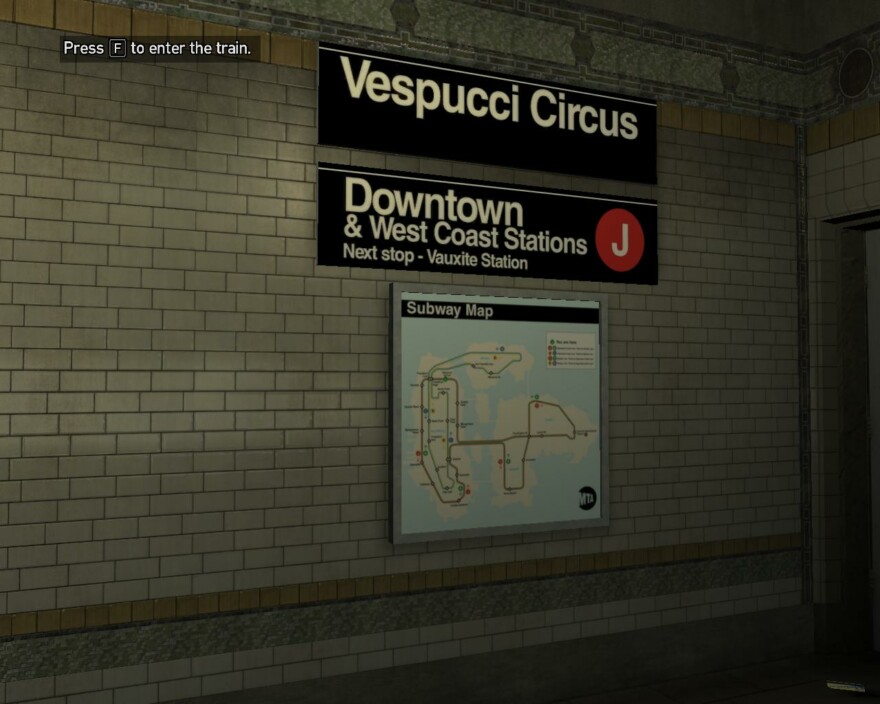 The fictional city -liberty city- is based on the map of New York City. If you want to make it look more like the city, then this mod is for you.
VIVA New York transforms Liberty City more like the real New York city by adding different billboards, squares, road signs, and more. The realism brought in by this mod will have you marvel at the town for quite a bit!