Released in 2019, the outer worlds was received positively among the critics for its soundtrack, great sound cast, superb story writing, and melee combat mechanics, among many other traits.
The game is based in an alternate future, which makes it very interesting to follow. However, some aspects of the game are far from perfect, and that is why we have narrowed down the top 12 best outer worlds mods to ensure a perfect gaming experience.
Best Outer Worlds Mods
12. Obsidian Reshade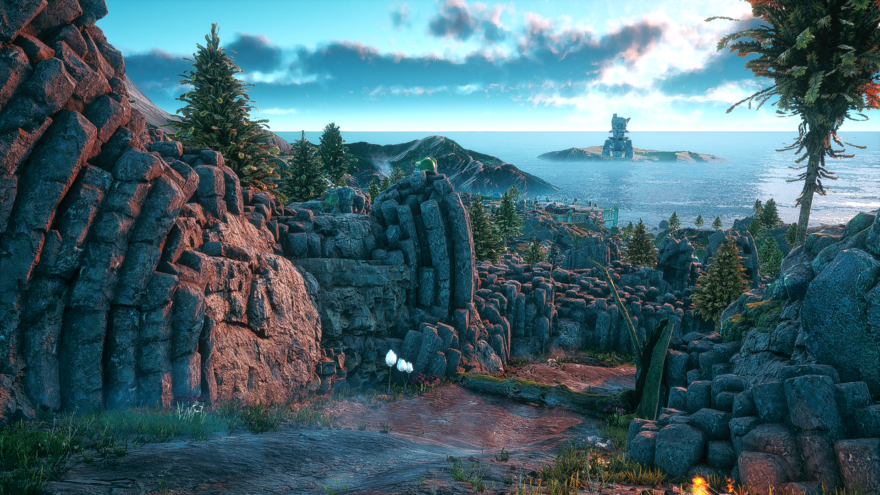 The game definitely has some great graphics, however, there is always space for improvements such as colors, contrast, and more. With Obsidian reshade, you can improve the colors where the game lacks, improve sharpness, and add HDR. You can also have the graphics pumped up to ultra settings with no motion blur and other added elements. Do set the gamma levels to 72%; otherwise, the game might look too dark due to improved colors.
11. Amadeus Over ADA

Nobody likes an ugly AI in a beautiful game. It ruins the entire gaming experience with generic AI, and the standard AI looks.
So for this one, we've got Amadeus over ada mod, which replaces the standard game AI with Amadeus Kurisu, a real AI and memory storage system from steins gate, one of the most beloved anime series. Bring a bit of color and fun to your game with a real interactive AI that will keep you entertained throughout the game.
10. Neutral Lut
We have already mentioned a reshade mod earlier. However, we simply could not miss a neutral lut from our top mods list. It brings a more neutral color rather than the existing stylized color palette.
The mod helps remove the yellow tints from wherever there are highlights, blue tints from the shadows, increasing the brightness on shadows to show a bit of clarity and some color correction. It feels more elegant and modern as the warm colors tone down a bit leaving you with an aesthetic worth delving into.
9. Wow Maximum Performance Boosts

Don't you hate it when the game doesn't perform well? WOW maximum performance boosts is the best mod that replaces the game's engine file with the recommended file suggested by UE4. This is great if you have an older computer, as with this mod, you can easily run the game without having to worry about a slower processor or a less powerful graphics card.
However, the quality does not improve with the mod, and you can easily notice images that are not crisp. This can only be improved if you have a system with better specifications.
8. Minimal Hud

Heads-up display is an essential part of a game that displays information about the character and the game. However, sometimes a HUD can be overwhelming with way too much information that can distract you. If you're easily distracted with too much information or a cluttered HUD, then minimal HUD is the perfect mod for you.
With this mod, gamers are able to turn off every information in the HUD except your health bar, crosshair, quest location, and some important game essentials. The mod is perfect because there are no FPS losses, and you won't be banned as well, unlike some similar mods.
7. Terraformed Reshade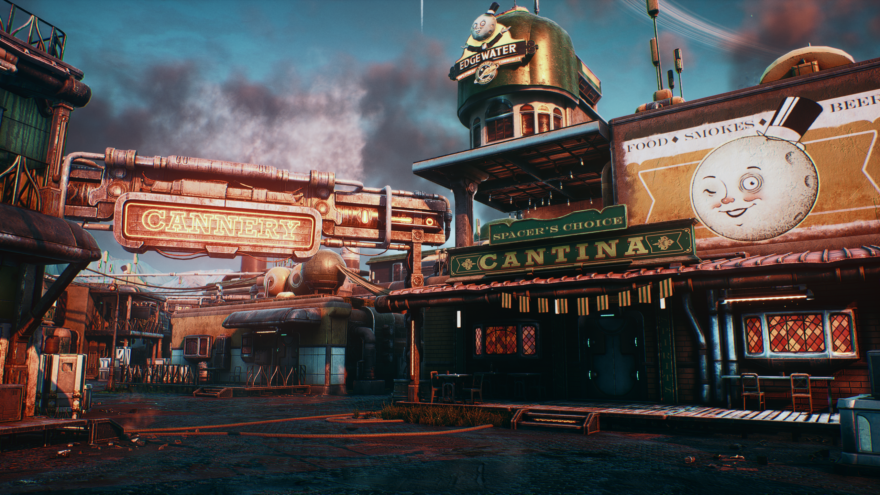 Add a bit of pzazz to your game with terraformed reshade. This reshade is on another level and adds a new layer of colors, visual effects, and a bit of depth to the game. The places that once looked dull in the game will now look more alive than ever. This definitely improves the gaming experience as gamers are able to view outer worlds in a different visual experience.
6. Item ID Codes
If you're looking for additional command console commands to make the game a tad bit easier, get item ID codes. There are a lot of commands to choose from. Simply copy and paste or memorize the commands for future quick access. You can now have fun new weapons to try, clothing, and other accessories using the command console. It's that simple, give it a try.
5. Dev-console Unlock

Looking to use the console but can't find it? We've got just the thing for you. Dev-console unlock will allow you to unlock the UE4 console that comes hidden with the game. It's great for those looking to mod the game as the mod permanently enables the console for easy access. You can use the mod to save the game, unlock weapons, armors, increase player stats, and more, allowing you to breeze through the game without any hiccups.
4. Chromatic Aberration Remover
The aberration within the game might become an eyesore for many, and therefore we have included chromatic aberration remover in our list of top mods. The game can become hard to look at after a while, and with this mod, it makes it a lot easier and more of eye candy. No more frustrations or headaches. Remove shakiness and motion blur in colors can help change the gaming experience making it more comfortable.
3. Better ADA Portrait

It just doesn't feel right when the game is perfect, but certain aspects can be a turn-off. In this case, we're referring to the portraits of the AI. The red Ada can be an eyesore, hence with a better ada portrait, you can change all the AI's portraits in the game to better textures and portraits. This can also make the game interesting as you don't have to see the same portrait over and over again.
2. Supernova Patch

With certain games like outer worlds, you can not save to your heart's content, or you cannot fast travel from one place to another. This can be really stressful and also time-consuming. With a supernova patch, eliminate such problems easily. The mod allows gamers to save anywhere they like as many times as they want, fast travel to any destination, and be able to force a particular difficulty.
1. The Tweaked Outer Worlds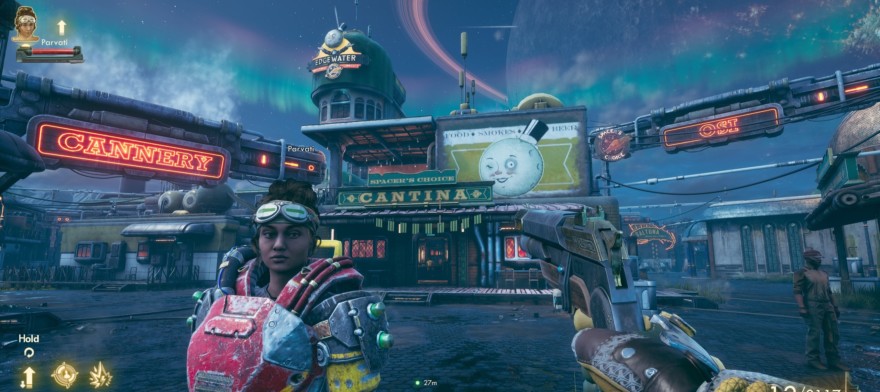 The outer world is a great game, and with a bit of tweak, you can easily make it the perfect game of 2019. The tweaked outer worlds allow gamers to disable motion blur, disable depth of field, removes chromatic aberration, disables mouse smoothing, and many more.
The mod removes any unwanted visual and graphics effects that cannot be removed manually through the game's settings option. It even reduces the occasional flickering seen in the game.
You might also be interested in: