Considered to be the most successful installment of the Dragon Age series, Inquisition takes players on a gaming ride of a lifetime with superb storytelling, solid character development, stunning graphics, and an overall enjoyable gameplay.
Released in 2014, fans have been waiting impatiently for the next series to be released. Without any further information from the developers, the excitement might have to wait.
Until then, install some mods and have a completely new and different dragon age inquisition experience. Let's get started.
Best Dragon Age Inquisition Mods
25. SK Hair Pack

Cosmetic mods are always a welcome change, and this hair mod is one of them!
The SK Hair Pack features over 20 new hairstyles that take the place of the default hairstyles featured in the character customization menu.
There are options for both male and female characters, with long and short options.
These hairstyles are specific to the Inquisitor only, and the mod will only work on Ultra Mesh settings.
Some of the hairstyles might not work correctly or entirely with some of the DLC, including Trespasser and the Jaws of Hakkon DLC.
24. DAI Community Patch

Before the public is able to play a video game, it typically goes through rigorous testing for bugs, but sometimes even finished video games have a few issues.
The DAI Community Patch mod fixes the bugs and other issues still found in Dragon Age Inquisition today.
This mod is specifically designed to fix logic bugs, not mesh or texture bugs, but it is still useful to have in your mod folder.
This mod fixes issues with obtaining mosaic pieces in the Hinterlands and the Western Approach currently, which helps to improve playability.
23. Open All Halla Doors

This mod is a combination of a mod and a cheat system, as the area in Dragon Age Inquisition often stumps players because once you open one door, you cannot open the others.
However, with this mod, all Halla doors will be open to the player to fully explore.
You will need to download the mod before attempting to open any of the doors, and the creator has included a list of steps to follow to locate the statues necessary to open the doors.
The Open All Halla Doors mod will allow you to open every door and discover secrets and necessary information for a thorough playthrough.
22. Fall Damage Nullified

This mod is pretty straightforward and can come in handy for the players who like to jump around for the fastest gate away possible.
The Fall Damage Nullified mod disables the fall damage your character would normally take when they fall from tall heights.
This mod is truly handy when you want to take the fastest route possible to get to the next location or quest marker, which can involve jumping off of tall mountains or accidentally falling off a cliff.
However, the creator notes that this mod will conflict with any other mod that contains the same script.
21. Conversation Camera Zoom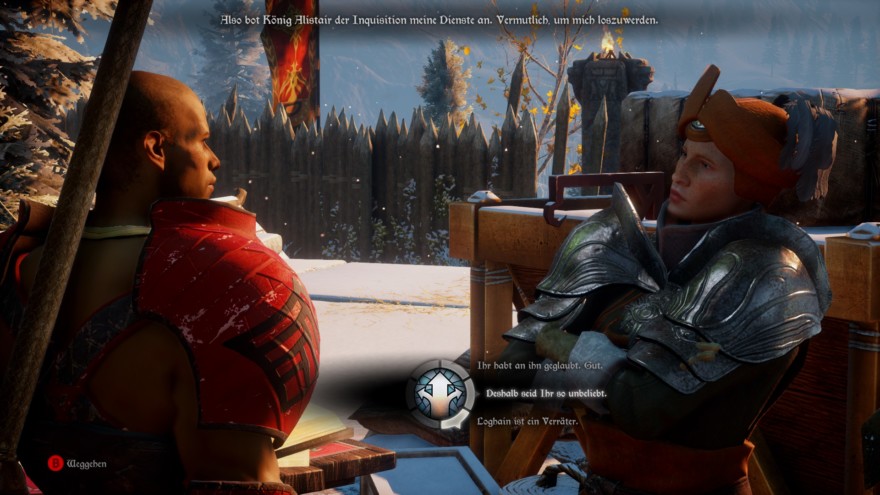 Looking to record a film style clip for your online streamers? Want to have a uniquely immersive experience? Look no further.
Conversation camera zoom does all that by changing the field of view.
Players can now have an up-close personal conversation making it feel like you're an animation rather than a game.
It creates an immersive experience which goes well with all the characters in the game.
20. HD Eye Texture

The main purpose of mods is to make the gaming experience a tad bit better.
The HD eye texture does the same by improving upon the default eye texture, which can look a bit dull or, in some cases,… dead.
Bring your characters to life with the HD eyes texture. It might seem like a small change, but trust us, the entire gaming experience steps up a notch, and it is definitely worth it.
19. Assorted Hairstyles

If you're one of those people that want everything to be perfect, then the assorted hairstyles mod might be something that you thought you never needed but actually do.
Bring a change to the boring basic character's hairstyle and switch it up to something funky.
The mod has more than 5 different hairstyles that you can choose from and flaunt your new look.
18. Immersive Starting Armors

Who doesn't enjoy a bit of roleplaying, isn't that the whole aim of playing dragon age inquisition?
Why do characters have to wear the awful coat upon the start of the game? With immersive starting armor, start your roleplay from the very beginning.
The mod allows gamers to have their characters in a new appearance of a mercenary coat from the start.
No more dull outfits. Get into gear and get into character with immersive starting armor.
17. Side Braid with Bun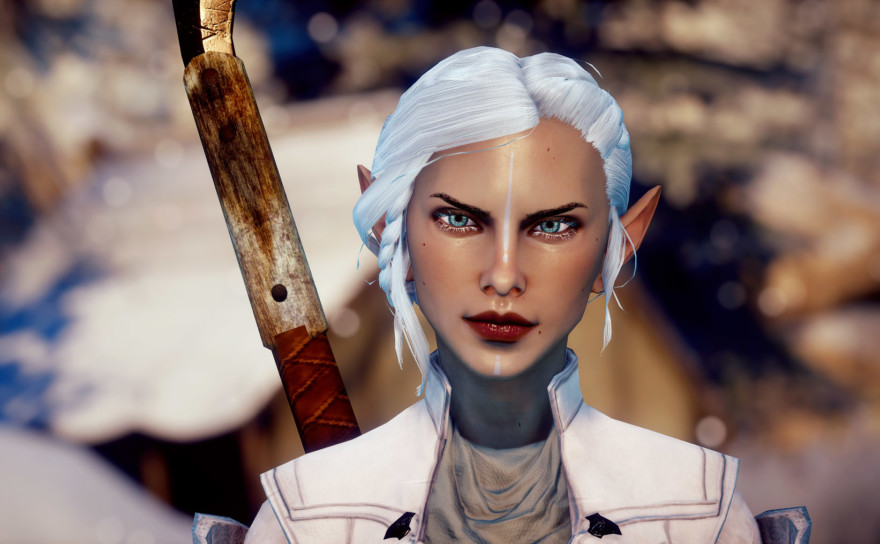 The basic braided bun mesh can become an eyesore after a while, with the same thing becoming repetitive across characters.
Here is where appearance changing mods come in handy, and in the case of buns, look towards the side braid with bun mod.
This one is one of the most famous mods in the game and replaces the harding hairstyle.
The mesh looks fantastic, and the entire bun looks like it was made as if it was part of the basic game.
16. Quicker Looting

The looting animation gives a bit of flair to the game, making it look as real as possible. However, sometimes it can feel like looting is taking a lot of time.
Quicker looting is a mod that disables the looting animation.
With it activated, players can skip on the looting animation, allowing them to save on time during looting. This is a great option when you're in a hurry and have a lot of places to loot.
15. Increase Inventory Capacity

The default amount of inventory in the game is set to 400. This can become a hurdle for those looking to hoard items and fill up their pockets to the brim and more.
With increased inventory capacity, now you can change the default amount from 400 to 32,767 and any number in between.
Be able to carry more inventory than ever before; however, the mod will only work on new games.
14. Buttflap Be Gone

The whole idea of a game is to be completely immersive, encaptivating the gamer in all its glory.
However, there is one thing that might get on your nerves more than anything in the game. Yes, the dreaded buttflap.
The clothing worn by players have a buttflap, a recreation of the outfits worn back in the day.
Buttflap be gone gets rid of the annoying buttflap by completely removing it. There are several variants to the buttflap mod, so be sure to check all of them out before settling for one.
13. No More Fog of War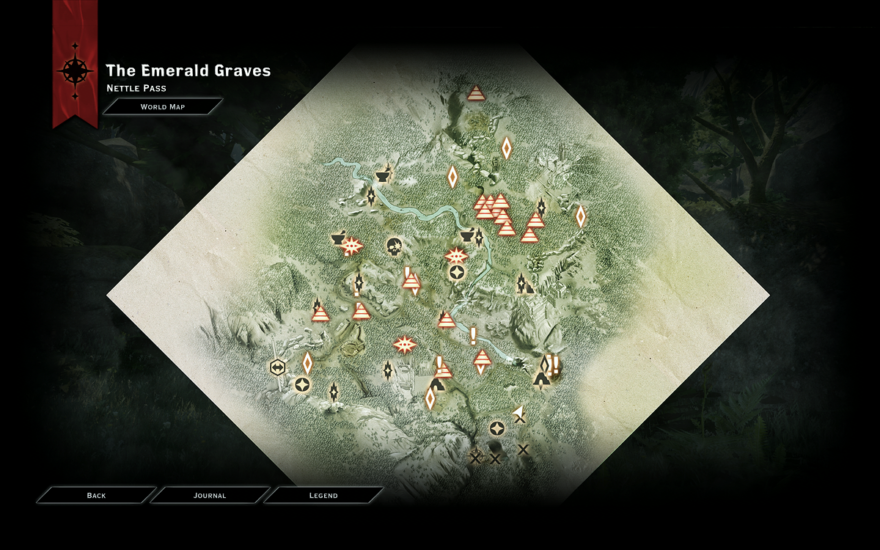 This is a much-needed mod for those looking to breeze through the game.
Dragon age inquisition only shows the areas on the map that are discovered by players while the remaining map stays completely dark.
No more fog of war is for those looking to remove the challenge of exploration and reveals the entire map just like the spell mischief managed in Harry Potter.
12. Multiple Romance

Dragon age is one of the few games that put importance on romance and relationships.
You, as an inquisitor, can flirt with in-game characters with the potential of eight love interests, all having different storylines.
The basic game seems like it focuses on monogamy as when a player develops a love interest, the option to flirt with other characters disappear.
Multiple romance allows gamers to have more than one love interest with the ability to flirt with all the other characters at the same time.
11. More Inquisition Levels

Since players are allowed to get 19 perks in total, this restricts the influence level to 20.
Some might feel that the basic game is restrictive in terms of increasing the influence level, and for that, more inquisition levels get the job done.
The mod increases the limit on influence level to 30 and allows players to keep 34 perks in total at a time.
However, please note that more inquisition level mod will not work with ardent blossom store.
10. Ardent Blossom Misc Store

Considered to be one of the difficult items to procure in the game, the ardent blossom item is a unique helmet that is a reward for a side quest.
The quest remains hidden for a long time, making it more difficult to obtain.
The ardent blossom misc store allows gamers to buy rare items at no cost from vendors like Barnabus in Val Royeaux and more.
Get rid of all that waiting and get the helmet and other items without facing all the challenges.
9. MoreLoot – Remade

Like new surprises? Want more loot? Install MoreLoot mod. With MoreLoot, the random loot generator is upgraded to give more drops of unique items like weapons, schematics, and more.
Players can now get more items and gold drops upon killing enemies. With this mod, you can do the same and get more. How great is that!?
8. War Table – No Waiting

When playing war table missions, your advisors and agents might take some time to complete the tasks.
Players who require an advisor in other missions end up wasting time as the tasks might not be completed. War table – no waiting is a mod that allows gamers to finish war table missions in record time.
Missions with this mod activated will be completed upon activation. However, there is a mission by the name of "truth or dare: a dangerous game" that still takes a minute to complete due to a known bug.
7. Custom Body Models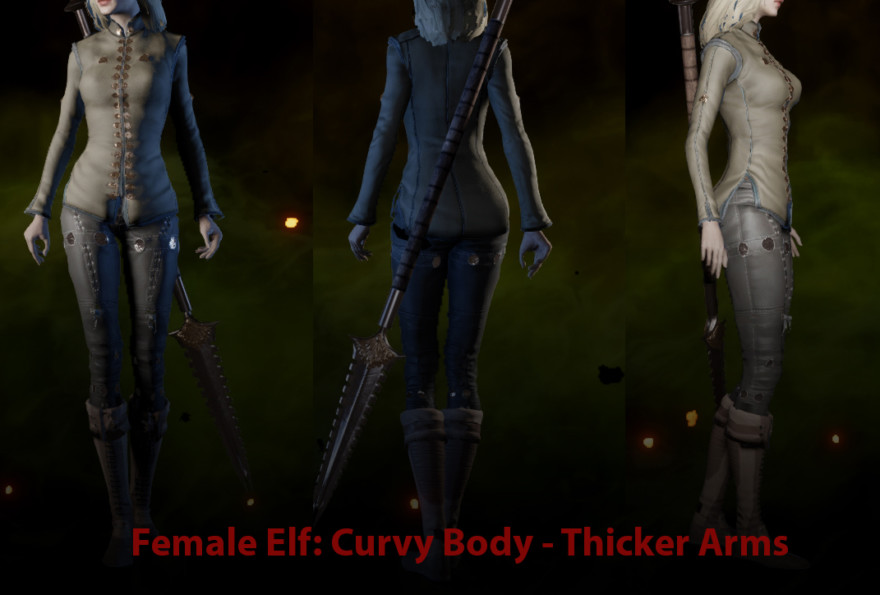 As we've mentioned before, you're on a geeky website, and we always have something here for the otakus.
Custom body models allow gamers to run their fantasies wild as they're able to choose and select the body of their characters (especially female characters if you get our drift) from the standard body to athletic or curvy.
Now have all your characters look the way you would have them imagined them to look.
6. Trespasser Skyhold PJ Replacer and Schematics

No matter how much clothes or armor you've got saddled on yourself, the moment you enter Skyhold, you're strapped into those awful PJs.
The reason behind the PJs was, so players do not impale their love interests during romantic scenes.
This, however, is a thing of the past with trespasser skyhold PJ replacer and schematics.
The mod allows gamers to have several clothing options to choose from at Skyhold, including heavy armor suits and more.
There is even a wedding dress with invisible armor on for those who want to imagine a wedding ceremony with their love interest.
5. Search Radius Increased

Eagle-eyed is a perk look forward to by many as it helps in increasing the radius size. However, the increase in radius size is not that substantial making it a hindrance too, as gamers end up missing some good loot.
For those looking to loot everything, the search radius increased is your choice of mod.
It allows gamers to decide the increase in the radius size from 50% all the way up to 100%. It also removes the line-of-sight requirement allowing gamers to pick up items behind walls or out of bounds.
4. More Banter

Dragon age inquisition has some of the best banters around, giving you great laughs while you cruise through the game.
What if you could have it more often, wouldn't that be the best thing ever?
More banter changes the default banter activation time from 20 minutes and brings it down to 15 minutes.
Sometimes the banter skips due to certain situations. However, the mod ensures consistent banter every 15 minutes making everything more enjoyable.
Who doesn't want to listen to Cassandra and her snarky remarks?
3. Armor – No Class Restrictions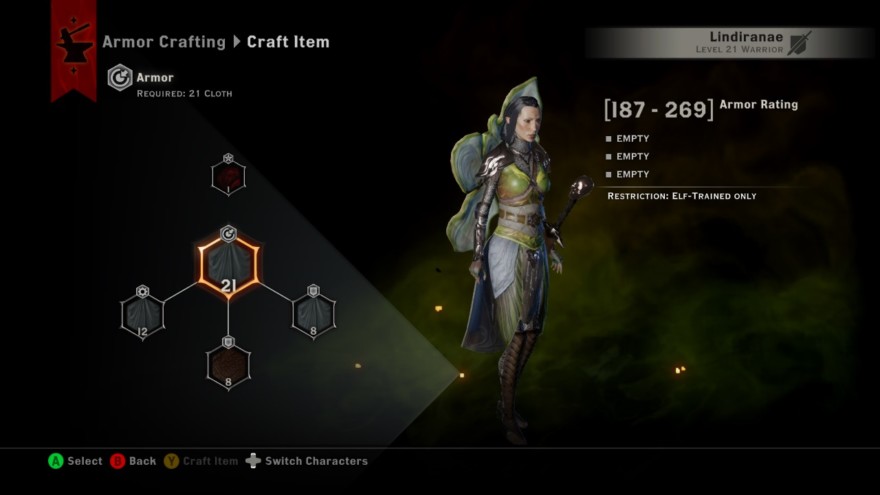 The game has a system in place that ensures that a particular class armor will work well with a particular class person. This can be a hindrance if you're looking to create a strong team.
Well, worry, not. Now you can fortify your party with armor, with no class restrictions.
The mod removes class restrictions from armors allowing gamers to allocate any armor to their party members, creating a really strong army.
Armor can easily be crafted using tier 4 materials and removes all class restrictions; however, level restrictions will still be in place. For that, you would need to get a different mod.
2. LL Crafting Material Fixes

Tired of the same old outfit with low resolutions? Weep not, as there is a mod for everything. LL crafting material fixes change the overall look of clothes in the game by changing patterns, designs, and even improving the resolution.
Gone are the dull days with a dreaded drape like clothes that look boring after playing for hours and hours.
Bring a little change and a few added colors to the clothes with LL crafting material fixes and say goodbye to their default designs.
1. Schematic Spree

You might not enjoy going on a shopping spree in real life ("Can't be asked to" gamer's persona), but when given an opportunity to, a shopping spree in the game is a must.
Now you can have access to hundreds of schematics at four different and new shops with schematic spree.
Get restocked before a mission or sell items to make a fortune. The rates are extremely favorable with schematic spree.
You might also be interested in: