Hey there, fellow Resident Evil Village enthusiasts!
If you've been delving into the eerie depths of Castle Dimitrescu, you've undoubtedly encountered the mesmerizing Lady Dimitrescu herself.
Lady Dimitrescu, one of the four enigmatic antagonists of Resident Evil Village, towers above players with her 9'6″ stature and commanding presence.
This aristocratic vampire, with her sharp wit and even sharper claws, has swiftly become a fan favorite and a gaming icon.
She is a captivating vampire mistress who has enthralled Resident Evil Village players worldwide with her fearsome presence and bewitching allure.
The Best Mods for Resident Evil Village
Just when you thought the experience couldn't get any better, we're about to introduce you to the fantastic world of Lady Dimitrescu mods, where fan creativity takes the Resident Evil 8: Village experience to uncharted territory.
Strap in and prepare to be amazed by the best Lady Dimitrescu mods the community has to offer.
10. Replace the Armors With Alcina Dimitrescu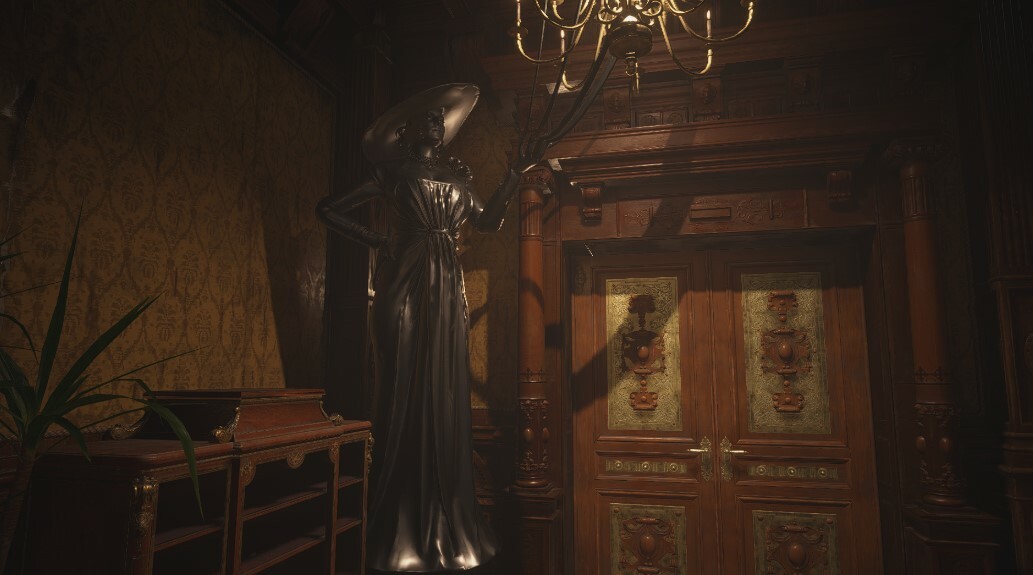 Kicking off our list at number 10 is a mod that adds an extra touch of grandeur to the already opulent Castle Dimitrescu.
The Replace the Armors with Alcina Dimitrescu mod transforms the suits of armor in the grand room into majestic statues of the castle's fearsome ruler, Lady Alcina Dimitrescu.
This mod not only enhances the atmosphere but also serves as a chilling reminder of the power and presence of the towering vampire mistress as you traverse the castle's eerie halls.
9. No Hood and Cloak Daughters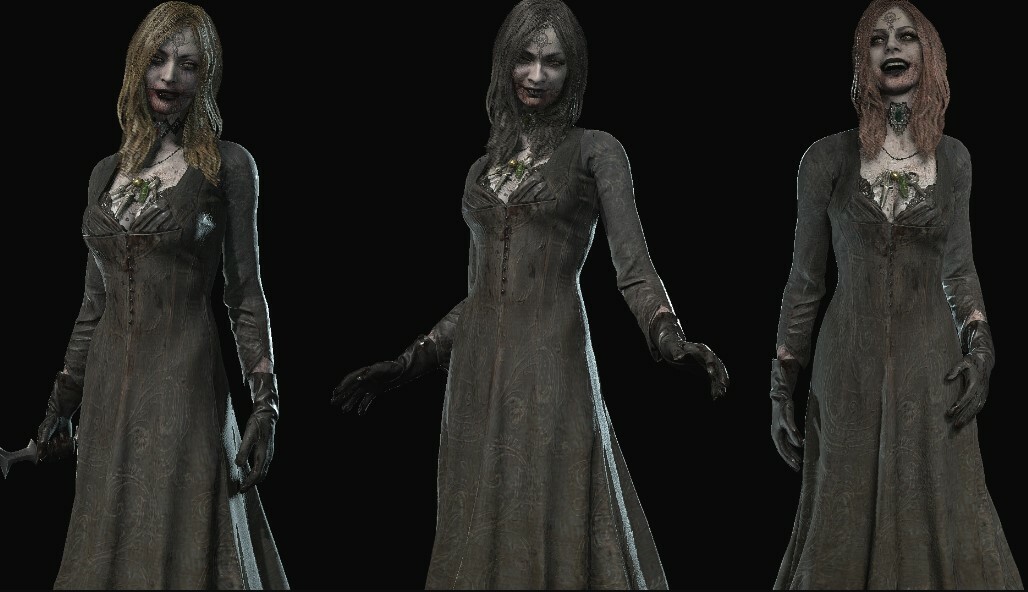 Alcina's daughters, Bela, Cassandra, and Daniela, are the equally menacing yet captivating sidekicks of Lady Dimitrescu in Resident Evil 8.
These vampiric siblings delight in hunting down intruders, wielding their deadly powers of insect cloud transformation and wickedly sharp sickles.
No Hood and Cloak Daughters strips away the hoods and cloaks from the dresses worn by the Dimitrescu daughters, giving them a more distinct and elegant appearance.
This mod not only adds an interesting twist to their wardrobe but also allows you to appreciate the intricate character designs while facing off against the relentless trio in the ominous corridors of Castle Dimitrescu.
8. Count Theodora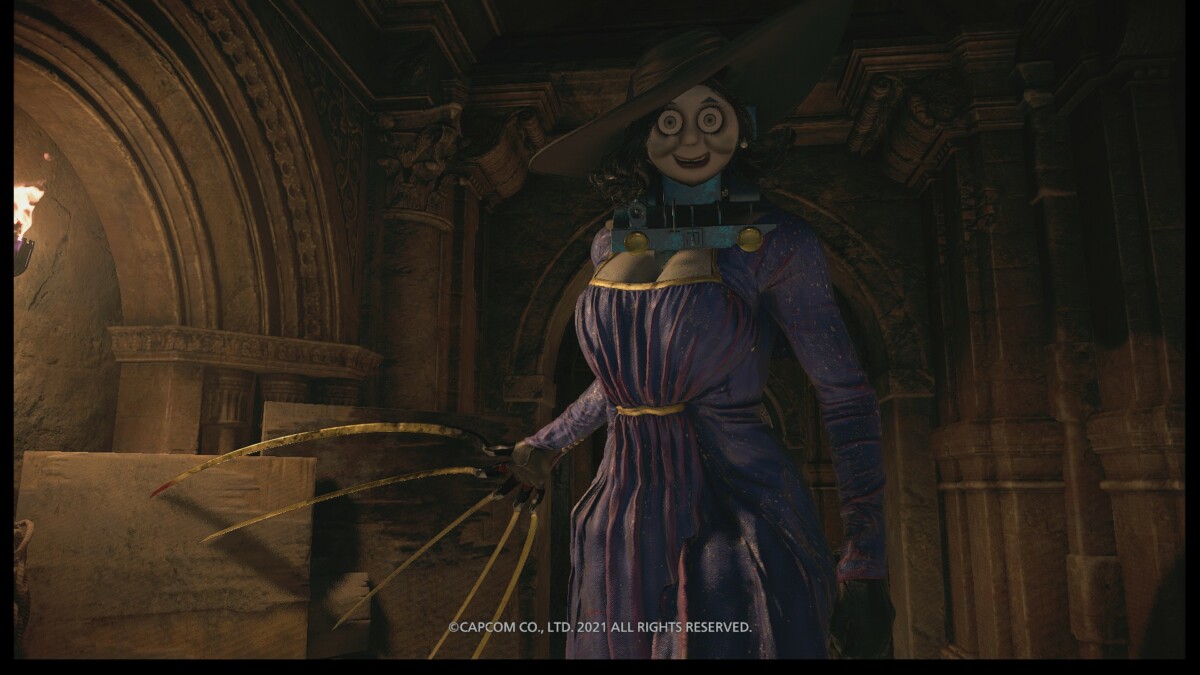 Oh god… Has science gone too far?
Hold onto your sanity, because we're about to take you on a surreal trip to the bizarre side of modding.
Countess Theodora takes the ever-fascinating Lady Dimitrescu and replaces her face with none other than the beloved children's character, Thomas the Tank Engine.
This uncanny fusion of the terrifying Alcina and the cheerful locomotive creates an eerie, yet strangely amusing sight as you explore Castle Dimitrescu.
Prepare for a wild, laughter-filled ride with this one-of-a-kind mod that's sure to leave an unforgettable impression.
7. Playable Cassandra – No Hood or Hair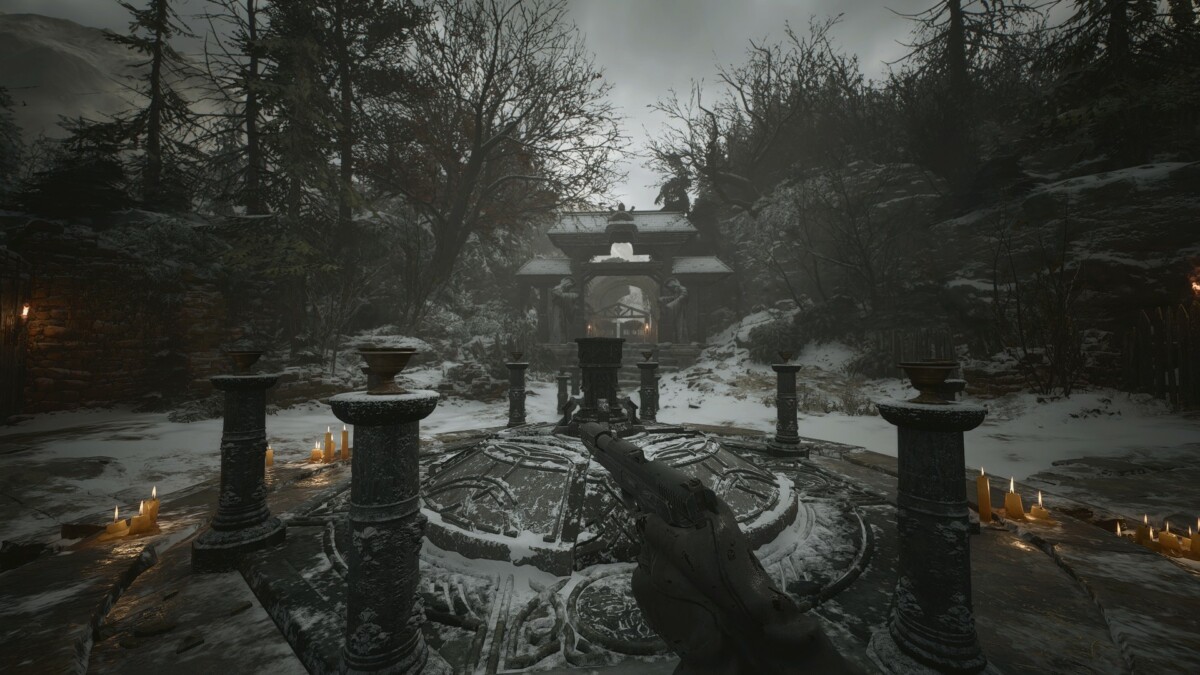 Switching gears at number 7, we have a mod that lets you experience Resident Evil Village from an entirely new perspective.
Playable Cassandra replaces Ethan's character model with that of Cassandra, one of Lady Dimitrescu's sinister daughters.
This fascinating mod allows you to traverse the treacherous halls of Castle Dimitrescu while embodying the very enemy you once feared.
Embrace the dark side and take control of a deadly vampire as you unravel the mysteries of the village with this truly unique and twisted modding experience.
6. Lady Alcina Makeup (Red Eyes and Black Lipstick)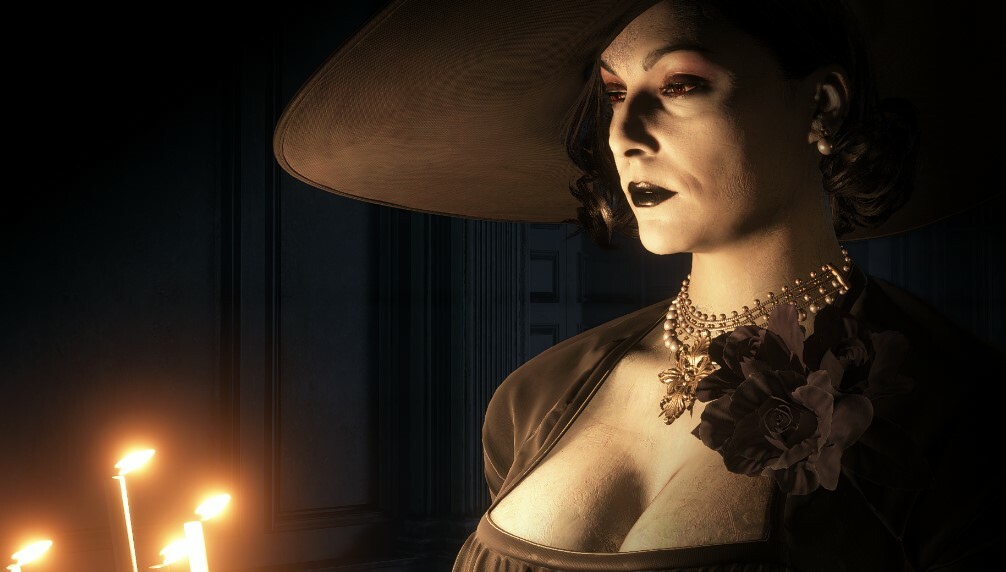 Add a bold touch to Lady Dimitrescu's already striking appearance.
The Red and Black Makeup mod gives Alcina a stunning new makeup look, featuring sultry black lipstick and piercing red eyes.
This mod enhances the formidable vampire's aesthetic, further emphasizing her dark allure and intensifying the atmosphere as you face off against her in Castle Dimitrescu.
If you're looking to add an extra layer of style and menace to Lady Dimitrescu, this mod is a must-try for your future RE8 gaming sessions.
5. Spongebob Paintings and Photos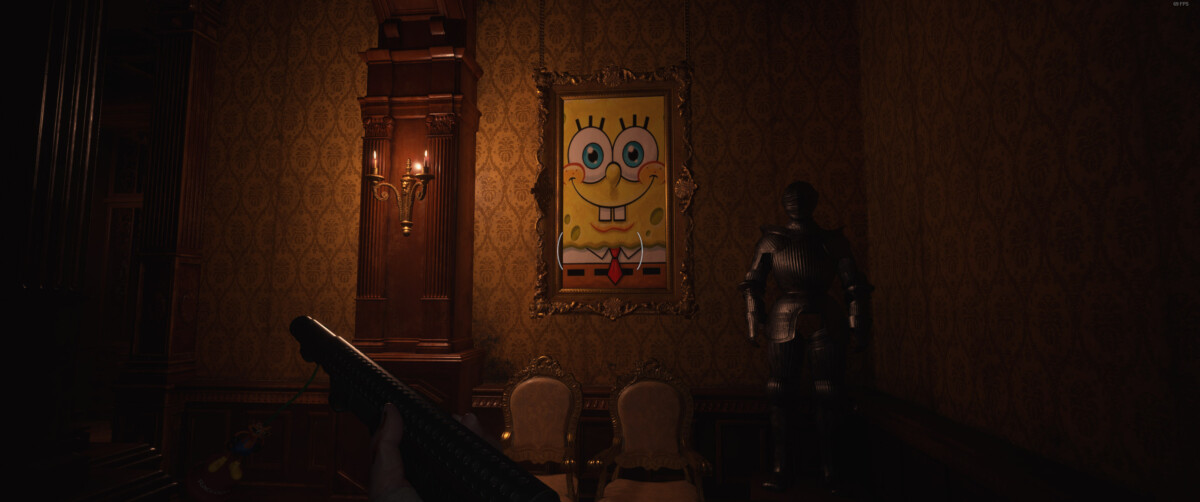 This is a mod that adds a dose of hilarity and goofy nostalgia to your RE Village adventure.
The Spongebob Paintings and Photos mod replaces all the paintings and photos throughout the game with iconic shots taken from various SpongeBob SquarePants episodes.
This amusing mod includes all the portraits within Castle Dimitrescu, infusing the eerie halls with some unexpected levity.
Prepare for a laughter-filled journey as you encounter Bikini Bottom's beloved characters in the most unlikely of places, offering a whimsical reprieve from the game's spine-chilling atmosphere.
4. Lady Wong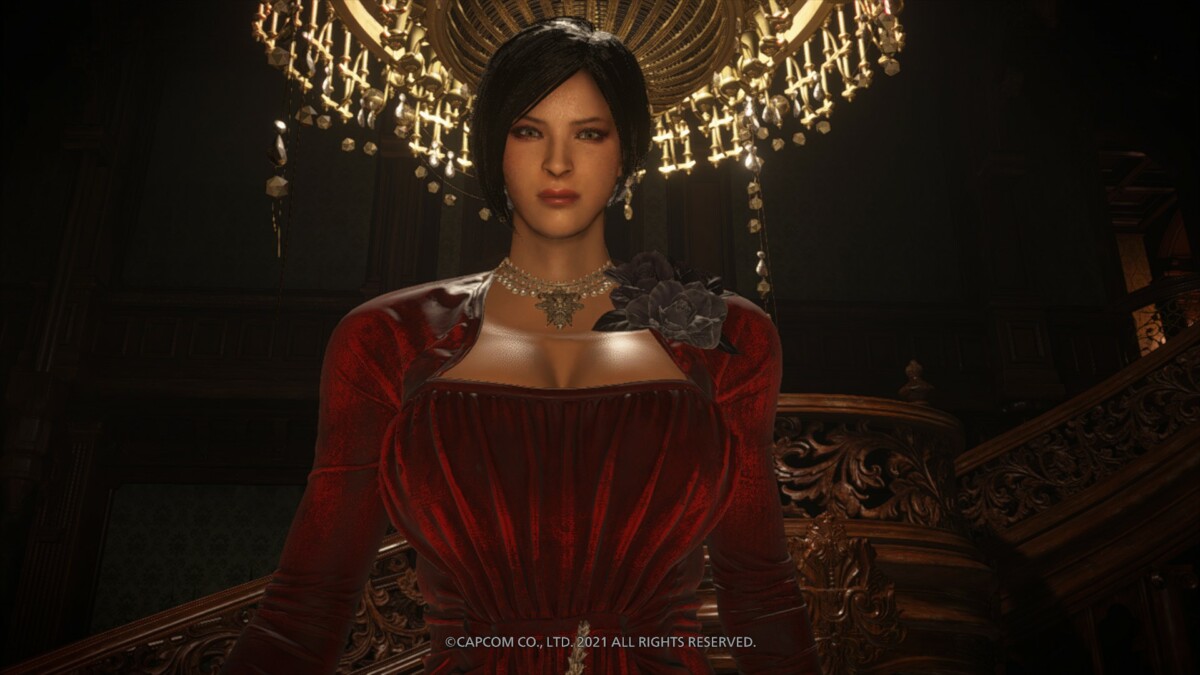 Ada Wong and Lady Dimitrescu are both intriguing characters in the Resident Evil series.
Both characters are undeniably alluring and have their own unique charm.
Ada Wong's role leans more towards the enigmatic ally, while Lady Dimitrescu is a chilling antagonist, striking fear into the hearts of players as they navigate her eerie domain.
Now, smash those two together!
Lady Wong replaces Lady Dimitrescu's face with Ada Wong's and transforms her dress into a vibrant red, reflecting Ada's signature red uniform.
If you're a fan of Ada Wong and can't get enough of Lady Dimitrescu, this mod offers the perfect blend.
3. Lady Dimitrescu Black Dress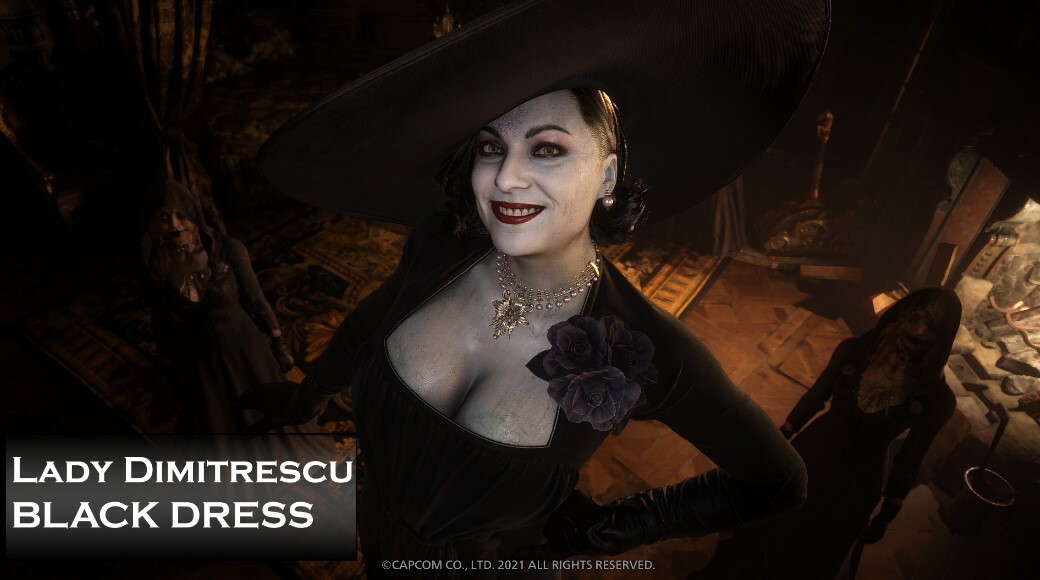 Securing the number 3 spot on our list is a mod that brings an even more striking and sinister appearance to the already imposing Lady D.
The Lady Dimitrescu Black Dress mod transforms her signature white dress into a sleek, jet-black gown.
The change in color adds an extra dark layer to the vampire mistress, enhancing her menacing aura as she stalks the halls of Castle Dimitrescu.
2. Daughters of YorHA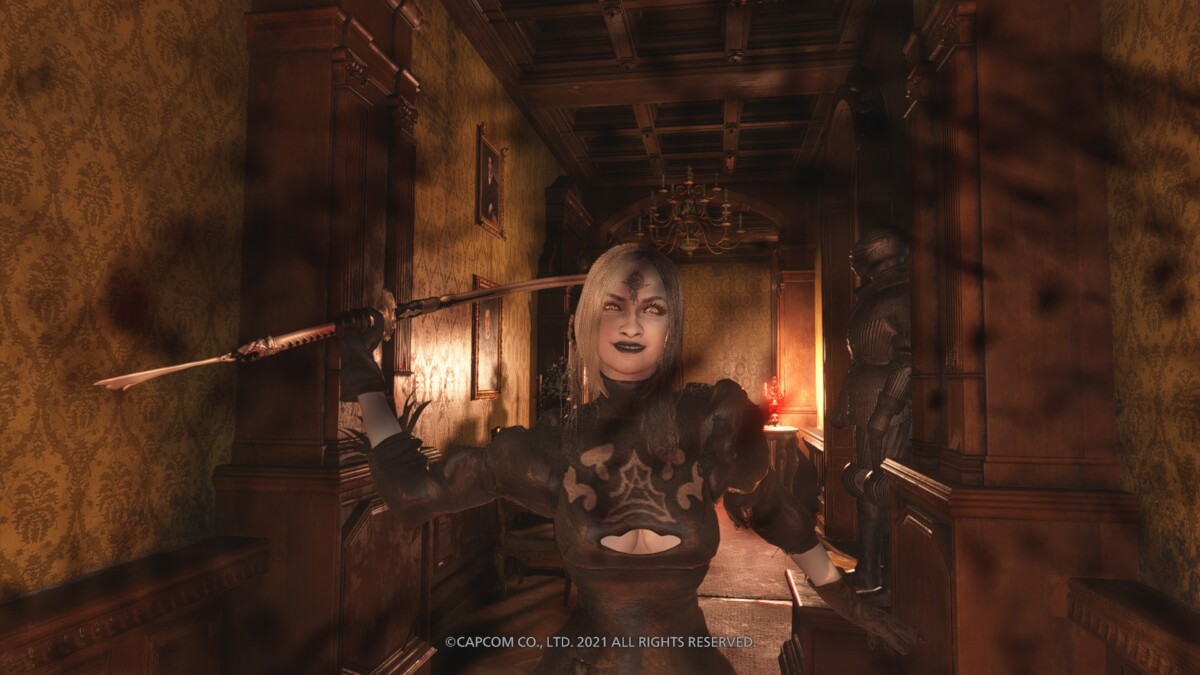 Nearing the top of our list, we present a mod that seamlessly blends the worlds of Resident Evil Village and NieR: Automata.
Daughters of YorHA outfits Alcina's daughters in sleek and stylish YorHA dresses reminiscent of 2B, your favorite android.
These chic ensembles draw inspiration from the captivating characters of the action-packed NieR: Automata universe, giving the vampire trio a fresh, futuristic appearance.
If you're a fan of both franchises and enjoy creative crossovers, this mod is an exceptional addition to your Resident Evil Village mod collection, bringing a unique twist to the game's already captivating cast of characters.
1. Play as Alcina Dimitrescu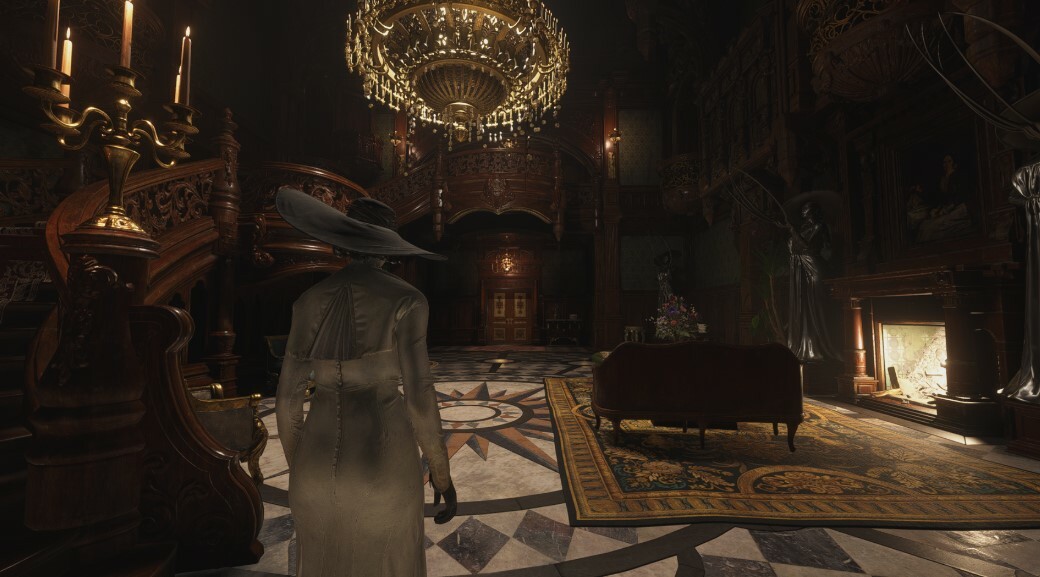 We have arrived at the absolute pinnacle of our list, the number 1 spot, and oh boy, is it a game-changer…literally. That's what mods are.
Play as Alcina Dimitrescu replaces Ethan with the formidable Lady Dimitrescu herself, allowing you to play as the large mother of three!
This mod is a necessity for fans who can't get enough of Lady Dimitrescu's charm and power.
You might also be interested in the following: