Euro Truck Simulator 2 is the glorious realm where we escape the mundane realities of life and embrace the wild world of trucking across a digital Europe. From bustling cities to idyllic countryside vistas, ETS2 is the game that lets you live out your long-haul trucker dreams in a vibrant, ever-evolving playground.
In this pixelated wonderland, you'll build your trucking empire from scratch, hauling everything across the continent.
As you rake in the cash and gain experience, you'll get to customize your rig, hire a crew of drivers, and watch your empire grow from humble beginnings to a logistics powerhouse.
Best Euro Truck Simulator 2 Mods
Brace yourselves for a journey through the pixelated highways of Europe as we count down the 10 best Euro Truck Simulator 2 mods that'll rev your engines, pop your rivets, and make you question how you ever trucked without them.
10. Captain Carrot's ETS2 Free Garages Mod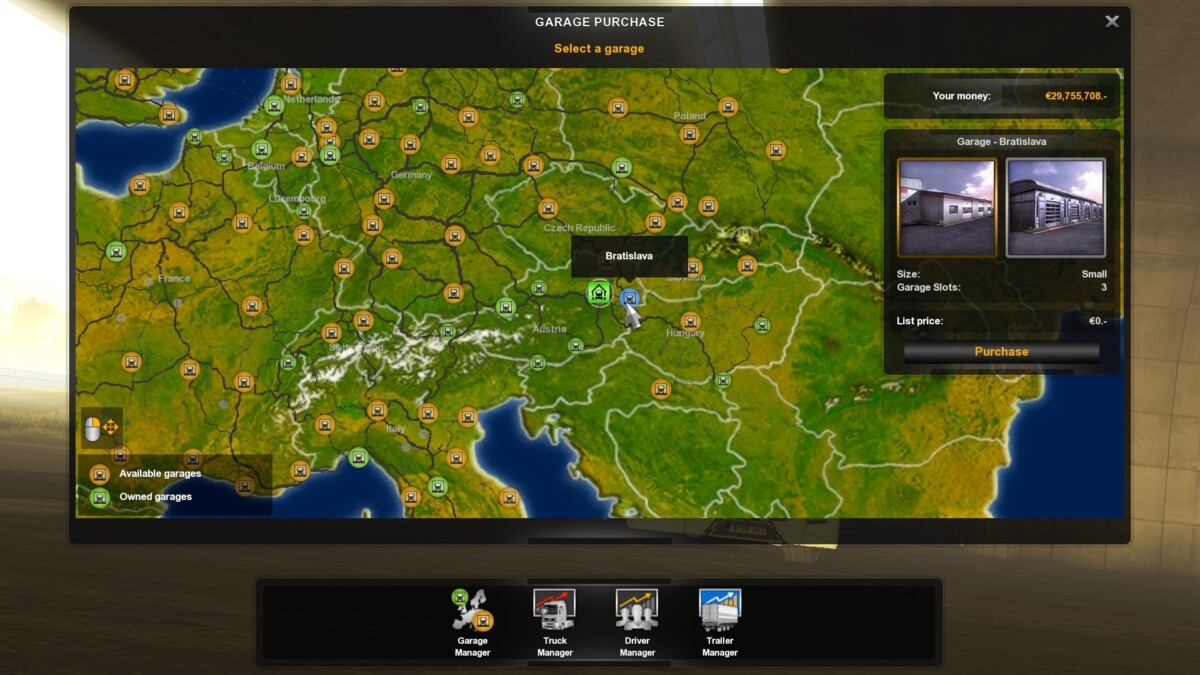 Alright, fellow truckers, we're kicking off this list with a mod that'll make you feel like you've struck gold in the world of ETS2!
Introducing Captain Carrot's ETS2 Free Garages Mod, the dream come true for anyone who's ever winced at the sight of their hard-earned cash flying out the window when purchasing or upgrading garages.
With this mod, all garage purchase and upgrade costs are reduced to a whopping zero. Zilch. Nada.
Live out your fantasies of becoming a real estate mogul in the trucking world, expanding your business operations across Europe with reckless abandon.
9. Sound Fixes Pack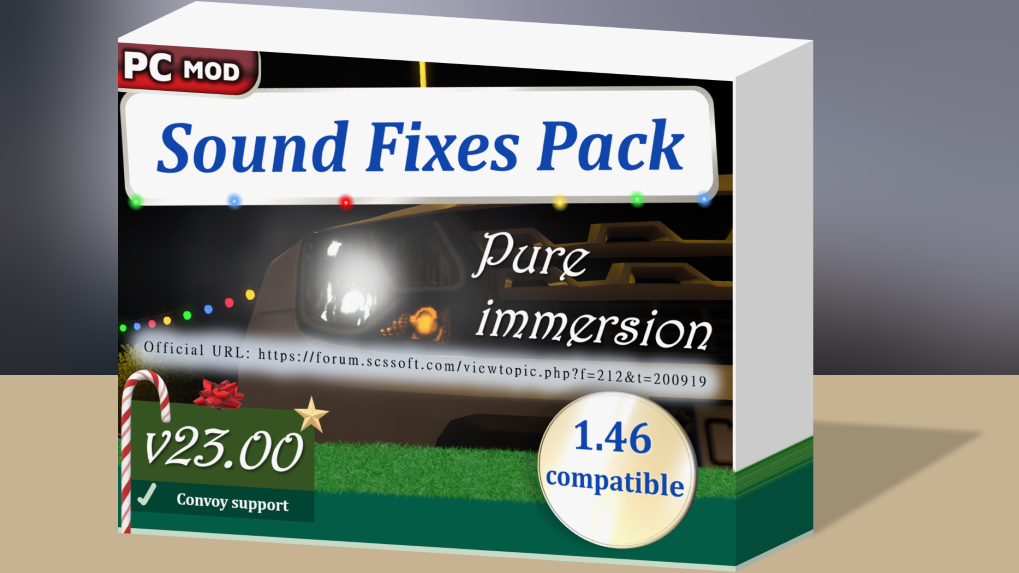 The Sound Fixes Pack enhances every aspect of your auditory experience, from suspension and tire bump noises to fuel station sounds and even train sound improvements.
This mod's got you covered with unique railroad crossing bells and authentic tire and road noise for all terrains.
And as a cherry on top, it replaces the anxiety-inducing hurry-up music with a Nokia phone ringtone, ensuring a more relaxed drive.
So, indulge your ears with the Sound Fixes Pack and immerse yourself in the incredibly detailed world of ETS2.
8. Colorful (ReShade)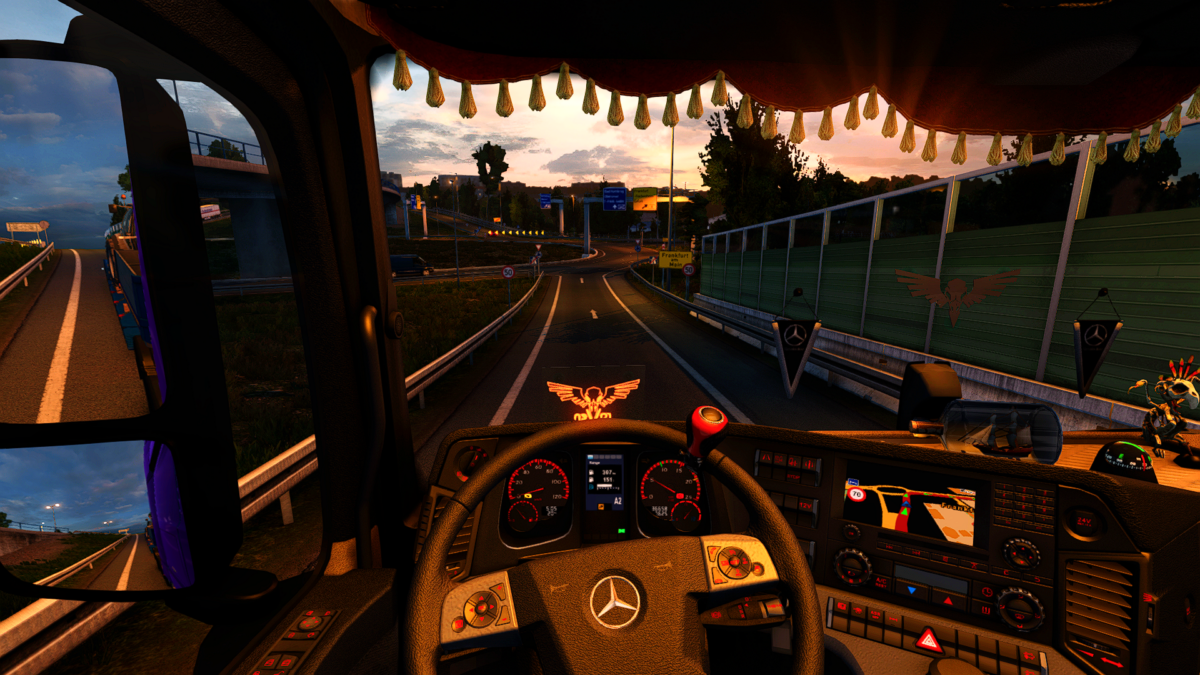 Ready to breathe new life into your ETS2 visuals?
Look no further than Colorful (ReShade), a preset that'll transform your game into a kaleidoscope of vibrant hues. This mod gives your trucking adventures a dazzling makeover by making colors pop and look more saturated.
Simply install the ReShade preset, and watch as the landscapes, vehicles, and cities burst with vivid tones and breathtaking contrasts.
This requires the 3rd-party program ReShade, a tool that lets users customize the game's visuals through post-processing with a few clicks.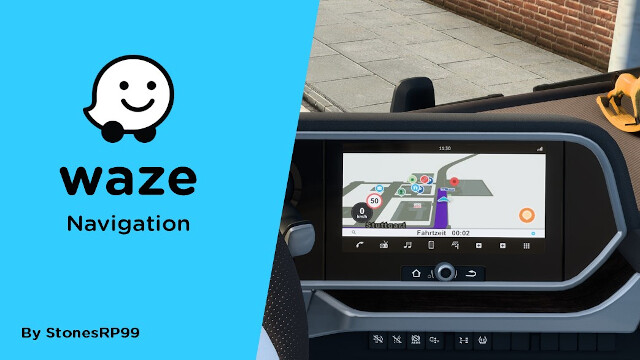 What's your favorite GPS app for your phone?
If you said Waze, then guess what? It's available for ETS2 as well!
This nifty addition transforms your cabin GPS into a realistic, Waze-style interface, making your trucking journeys feel more authentic than ever before.
With Waze Navigation, you'll enjoy a sleek, user-friendly design that adds a touch of modernity to your ETS2 sessions.
It's time to kick that dull default GPS to the curb and embrace the future of navigation with the Waze Navigation mod!
6. Real Advertisements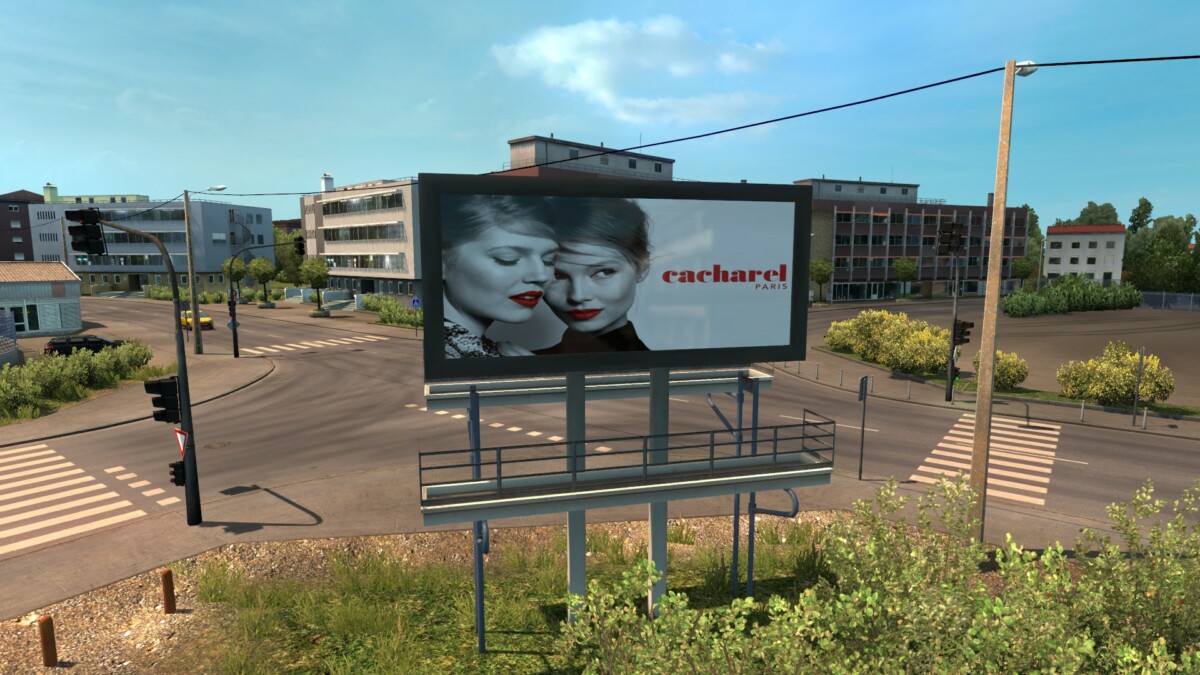 Let's keep the real-world tie-ins coming!
The Real Advertisements mod gives you a true-to-life ETS2 experience!
This ingenious little mod swaps out those fictional in-game ads on billboards across Lithuania, Romania, Estonia, Italy, Spain, Latvia, Portugal, Bulgaria, Turkey, Russia, Finland, and France for genuine, real-world advertisements.
As you cruise the European highways and navigate bustling cities, you'll feel even more connected to the world outside your virtual cabin, thanks to the familiar brands and ads that now grace the billboards.
Ads were placed to be region-specific and match the local languages! Now that's what we call detailed modding.
5. Frosty Winter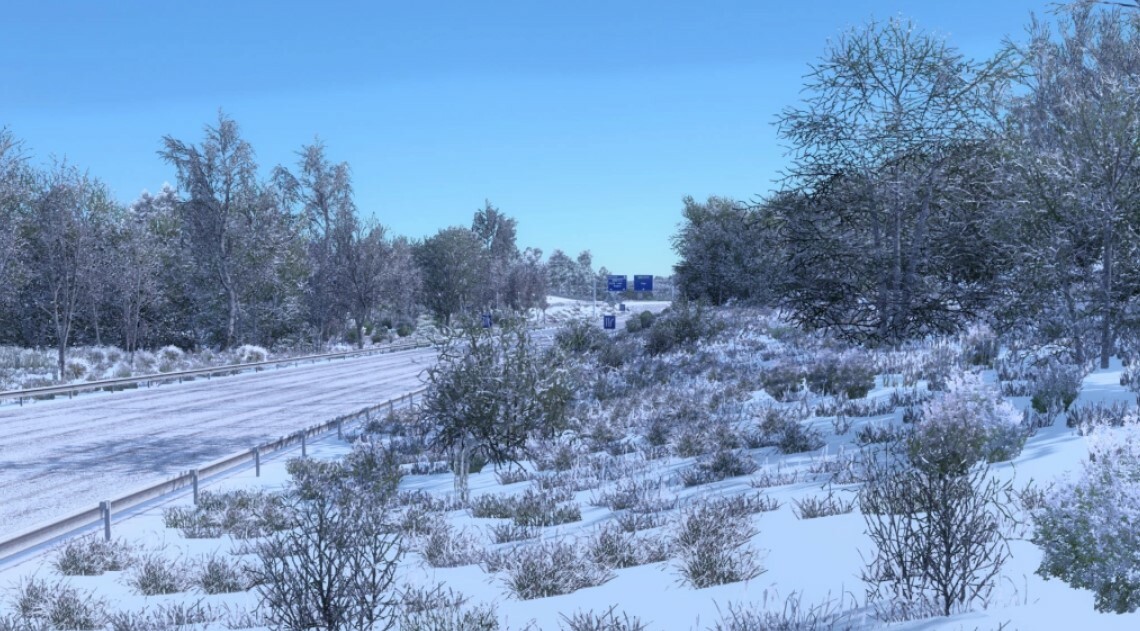 Alright, folks, grab your mittens and rev up those engines because it's about to get frosty in here! Coming in at number 5, we've got the one and only Frosty Winter mod, the ultimate way to transform ETS2 into a winter wonderland.
Say goodbye to the same old scenery and hello to a world of snowy splendor.
With the Frosty Winter mod, you'll be cruisin' through a high-resolution winter landscape, complete with frosty fields, icy roads, and oh-so-realistic snowfall.
But this mod doesn't just stop at the visuals; it also swaps out the rain for snow and sleet and provides random weather patterns that'll keep you on your toes.
4. Ford Trucks F-MAX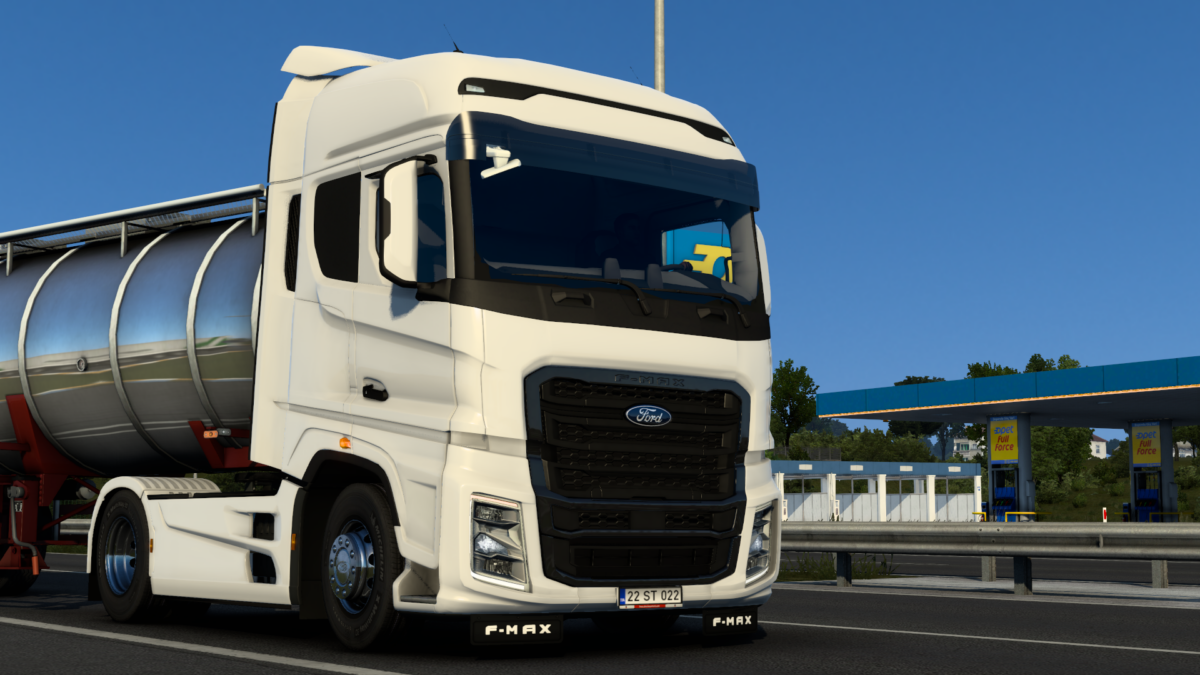 We're about to embark on a wild ride with the Ford Trucks F-MAX mod!
This isn't just any truck mod – we're talkin' about a meticulously crafted, high-detail masterpiece that'll make you feel like you're driving the real deal.
The F-MAX is modeled from scratch, with painstaking attention given to every inch of this bad boy. Trust us; this is one beauty that'll turn heads on the virtual highways.
From the grill to the tail lights, you can expect nothing short of perfection with this mod.
If you're ready to take the driver's seat of one of the most realistic and faithful truck mods in the ETS2 universe, then the Ford Trucks F-MAX is calling your name.
3. Really Real Company Names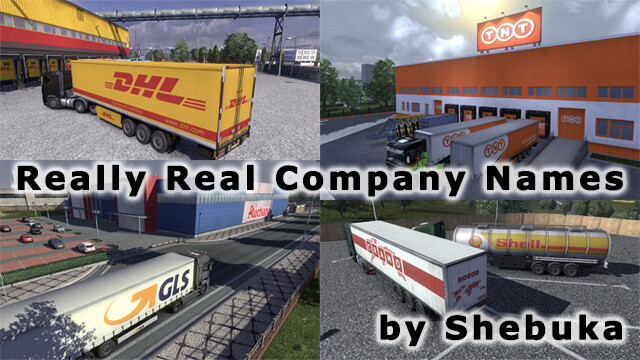 Really Real Company Names is the ultimate answer to all those lackluster, fictional companies that just don't cut it for the true trucking aficionado. We think a sim should be as close to life as possible.
This mod is on a mission to bring you the biggest, most authentic freight transportation companies in Europe, and it delivers.
It includes real company skins for trailers, billboards, road signs, and logos. And for the heavy hitters, you'll even get authentic warehouses and gas stations!
Ditch the make-believe and get your hands on the real deal.
2. Realistic Vehicle Lights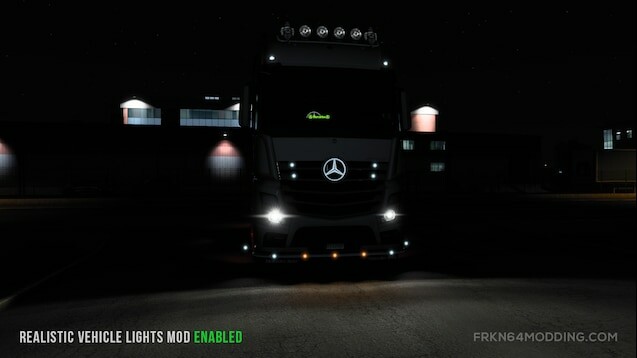 Alright, fellow night owls and midnight truckers, prepare to be dazzled by the wonders of the Realistic Vehicle Lights mod!
This bad boy is all about lighting up your ETS2 life with high-resolution flares and reflections that'll leave you starstruck.
They've cranked up the visibility distances and light reflections to create an ambiance that's truly out of this world. This is a mod you won't want to miss.
1. Trucky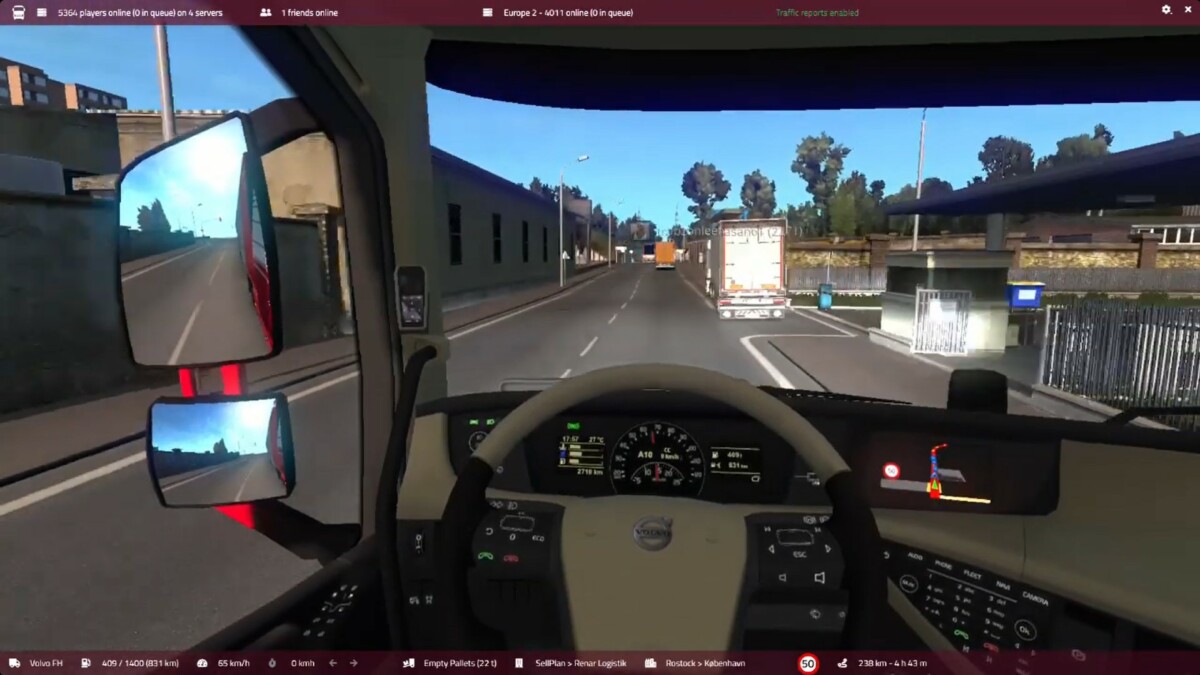 Our number one pick goes beyond the definition of a simple mod, but we had to include it in case anyone reading hasn't heard of it.
Presenting the number 1 among ETS2 mods, the king of the virtual road, the one, the only: Trucky! This mod is the pièce de résistance, the crowning jewel, and the ultimate must-have addition for every ETS2 enthusiast.
Players can enjoy things like internet radio, discord integration, chat support, mod management, server status, and much more.
Trucky brings together the best of the best in ETS2 mods and add-on services, offering an unparalleled combination of features that'll have you wondering how you ever trucked without it.
This all-in-one powerhouse is your one-stop shop for enhancing your ETS2 gameplay.
You might also be interested in the following: