Are you ready to rumble in the streets with our top 10 picks for the best Street Fighter V mods out there?
As a part of the most legendary fighting game franchise in the world (don't @ us), Street Fighter V delivers pulse-pounding head-to-head battles featuring a boatload of iconic characters, each with their own personal story and training challenges for players.
With cross-play compatibility between PlayStation 4 and Steam players, the excitement is just a download away!
One last thing… Who is your favorite character, and why is it Akuma?
Best Mods for Street Fighter V
Buckle up and prepare to embrace your inner fighter with our top Street Fighter V mod picks!
10. KenRiku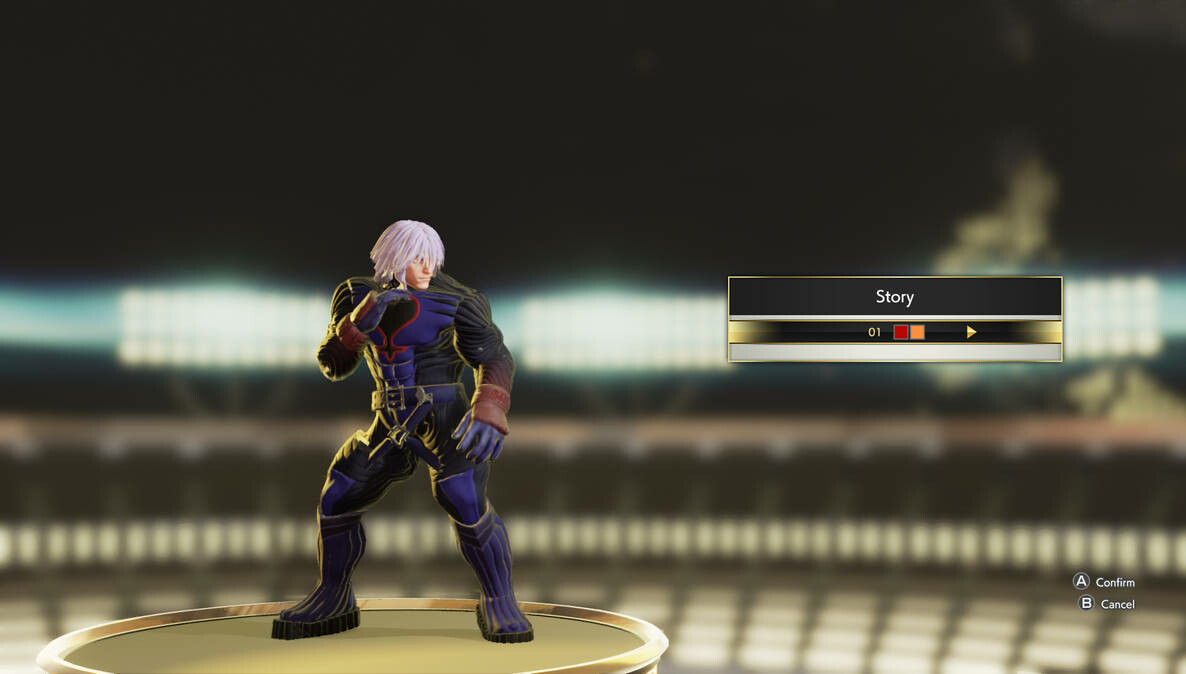 Imagine blending the worlds of Street Fighter V and Kingdom Hearts – well, now you can!
This creative little mod transforms Ken into Riku, complete with Riku's iconic hairstyle and the mysterious Heartless outfit.
Merge your love for these two gaming universes and give Ken a whole new look as he takes on opponents in style.
Supplant the power of the Keyblade-wielding hero with the KenRiku mod and add a touch of Kingdom Hearts magic to your Street Fighter V battles!
9. KANZUKI BEACH FIX SFV STAGE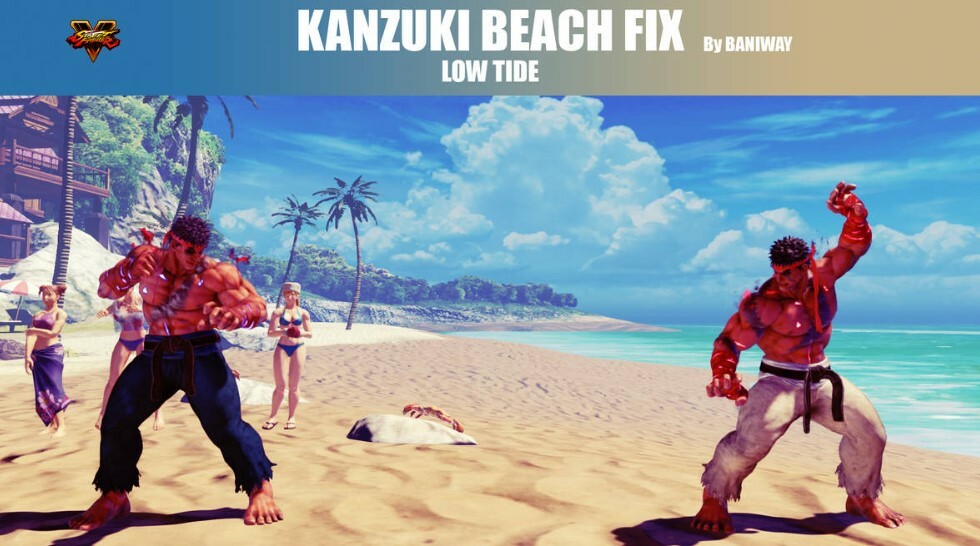 Say hello to our number nine pick, the Kanzi Beach Fix mod!
Have you ever been frustrated by the water in the Kanzi Beach stage obscuring ground projectiles, making it an unfair battleground? Worry no more!
This mod levels the playing field by fixing the visibility issues associated with some of Juri's Birdie's movies with flashy ground effects, among others.
Now, you can enjoy a fair and competitive experience on this picturesque stage.
Bring on the beach battles with the Kanzi Beach Fix mod, and let the true fights commence!
8. Luke SF5.5 C2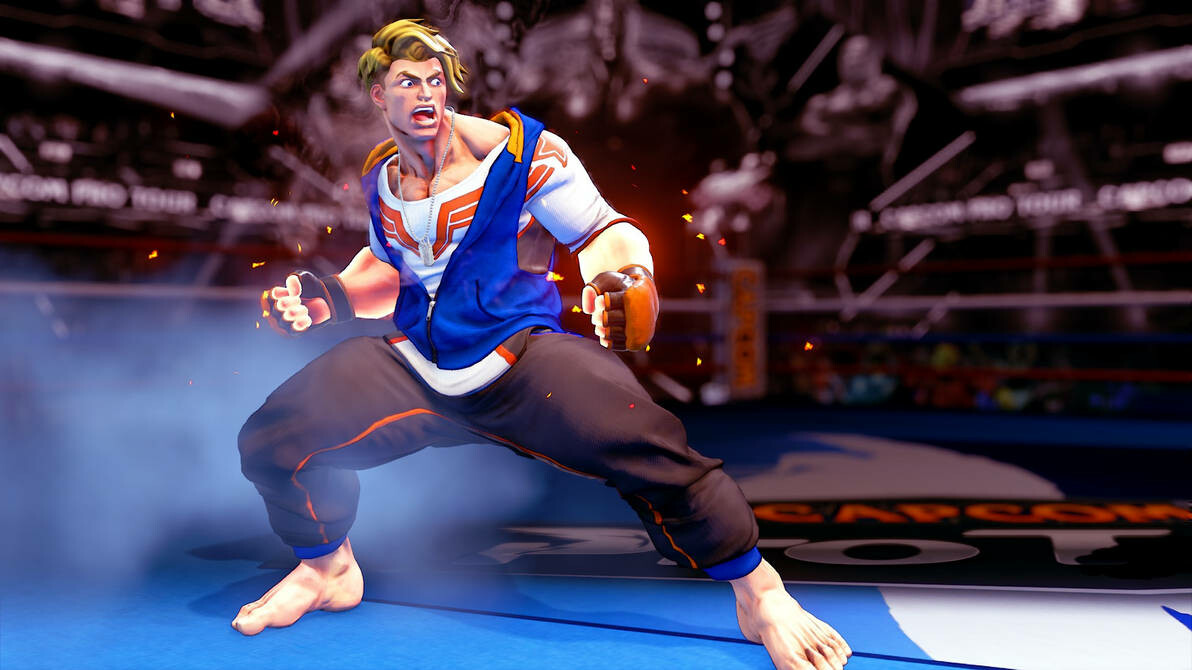 Get ready for a wardrobe upgrade with our number eight pick, Luke SF5.5 C2!
Inspired by Luke's fresh look from Street Fighter 6, this mod replaces Luke's second costume in Street Fighter V.
Now you can sport his stylish new attire even before diving into the next installment of the franchise.
Give your favorite fighter a fashion-forward makeover and bring some Street Fighter 6 vibes into your Street Fighter V gameplay!
7. NagoGail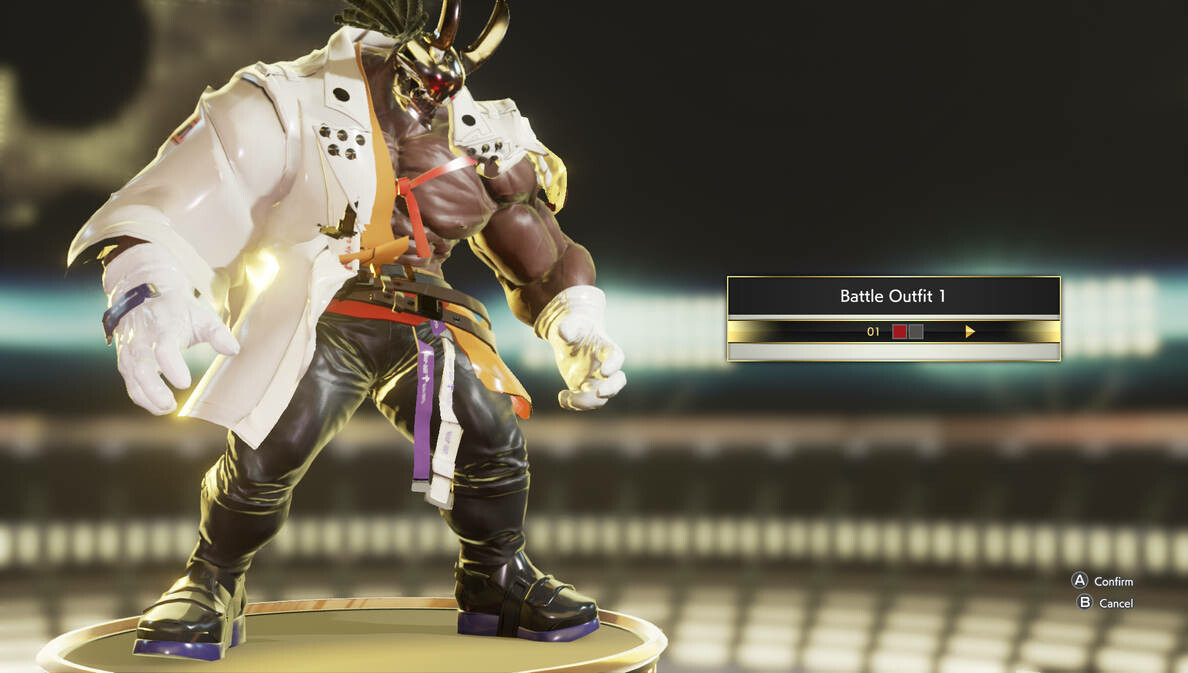 Let's merge two worlds of fighting games with our number seven pick, NekoGail!
This mod gives Abigail an outfit inspired by the iconic Nagoriyuki from Guilty Gear Strive.
Unleash Abigail's massive power with a fresh new look that pays homage to the striking samurai vampire.
By combining the best of Street Fighter V and Guilty Gear Strive, the NekoGail mod allows you to enjoy a unique blend of character aesthetics.
Get ready to dominate your opponents in fierce fashion as Abigail rocks this fantastic crossover costume!
6. SAKURA – S.T.A.R.S. C8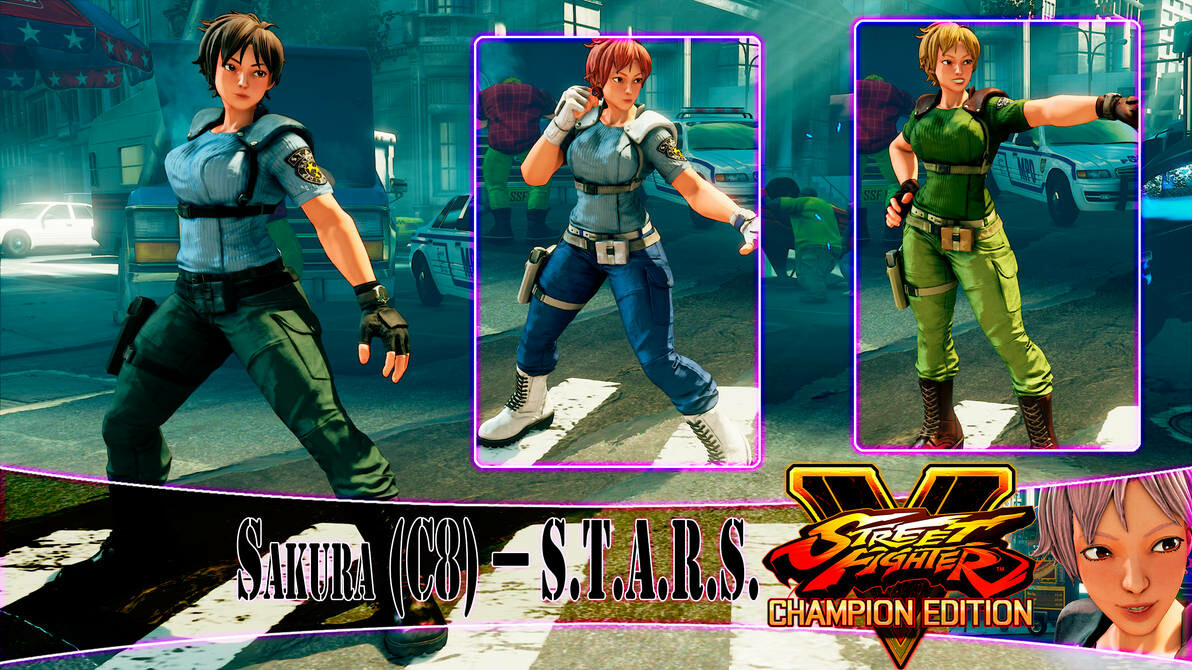 The crossovers just keep comin', huh? This time it's Resident Evil meets SFV!
SAKURA – S.T.A.R.S. C8 transforms Sakura's C8 costume into a stunning S.T.A.R.S. squad uniform straight from the Resident Evil universe.
Now you can have Sakura battling it out in Street Fighter V, sporting the iconic special forces uniform worn by characters like Jill Valentine and Chris Redfield.
Unleash Sakura's fierce moves while representing the elite S.T.A.R.S. team, and let your opponents know that you're ready for anything, be it a high-stakes street fight or a zombie apocalypse.
5. BOTW Zelda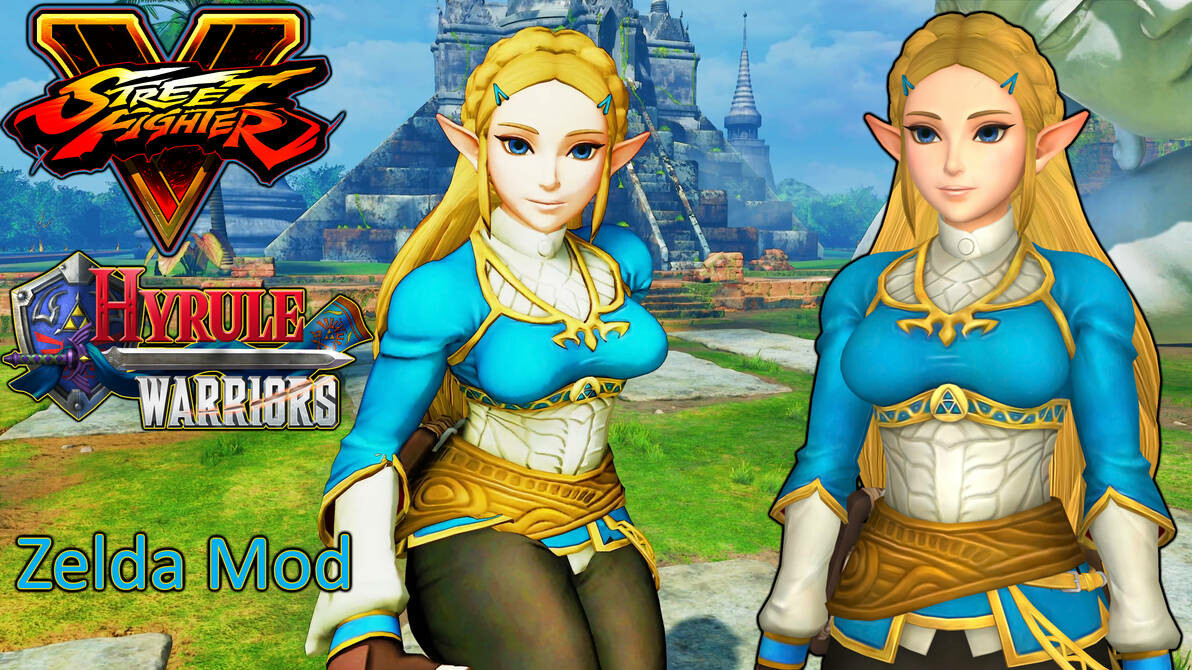 Coming in at number five, it's BOTW Zelda!
This mod replaces Cammy with a beautifully crafted custom model of Princess Zelda, as she appears in the immensely popular game, The Legend of Zelda: Breath of the Wild.
Sorry, Cammy. Love you.
Meticulously designed and true to the original look, Zelda brings a touch of Hyrule's magic to the Street Fighter V arena.
Don't miss the chance to experience yet another crossover op that unites two iconic franchises, and let Princess Zelda show off her fighting prowess!
(Even if that prowess is suspiciously familiar…)
4. Karin – Ann Takamaki (From Persona 5)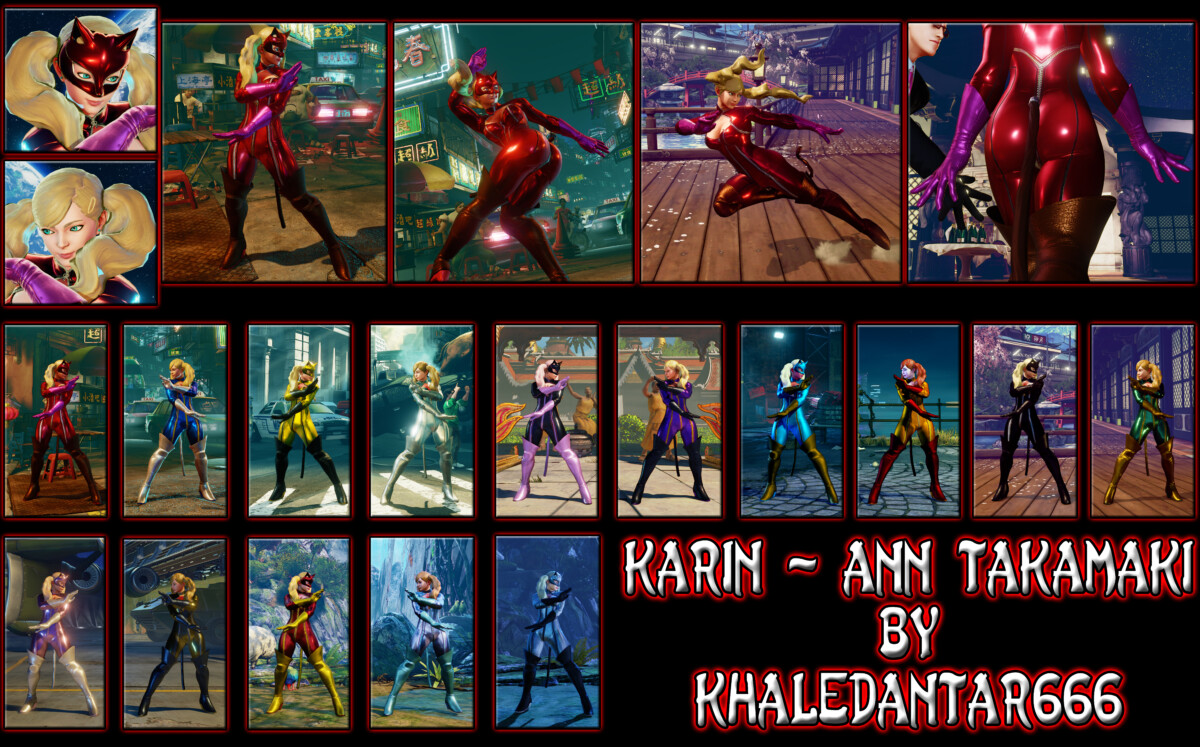 Listen, it's not our fault that all the coolest SFV character mods involved mashups with other games. They're fun!
This P5 Ann Takamaki costume pack for Karin turns her into the stylish and confident Persona 5 phantom thief.
The mod offers a plethora of customization options, including 15 vibrant colors and compatibility with C1, C2, and C3 costumes.
Delight in the detailed features like color customization for skin, eyes, hair, outfit, mask, gloves, tail, zips, metal, and boots.
The mod also includes hair, body, zippers, and tail physics, with options for regular, super, and ultra jiggle physics to add some extra flair to your fights.
3. Juri Legacy Alternate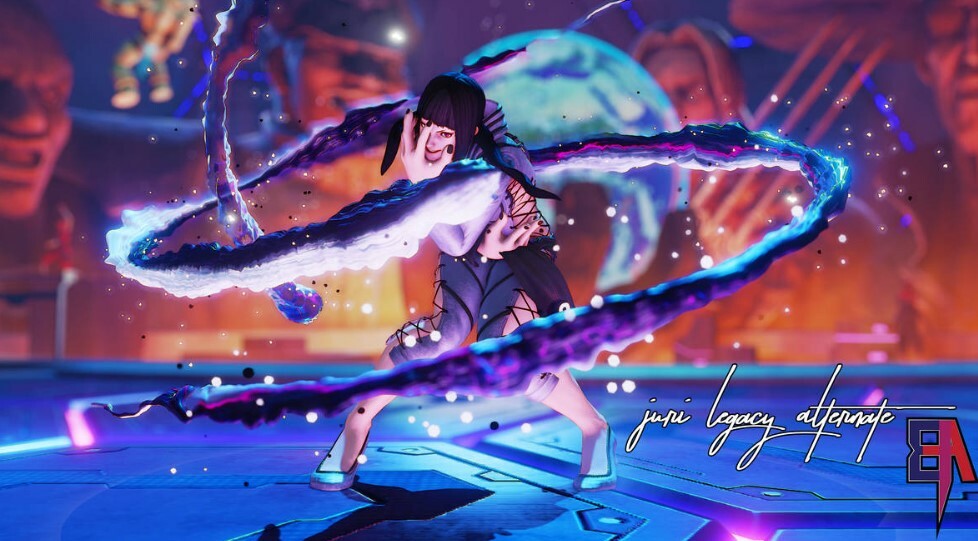 We know we said Akuma earlier, but Juri is the true fan-favorite fighter.
Our number three spot goes to the Juri Legacy cosmetic mod!
This takes Juri back to her Street Fighter 4 appearance, featuring a high-quality custom base body, 4K textures, and various enhancements to the outfit model.
With 15 colors inspired by the original design, you'll have plenty of options to choose from.
Enjoy the added realism of chest and cloth physics, as well as the choice between two hairstyles: horns and loose.
The mod also comes in four variants, including barefoot options. The 4K outfit textures have been upgraded to meet SFV standards, providing a seamless visual experience.
2. Cloud (Ryu C3)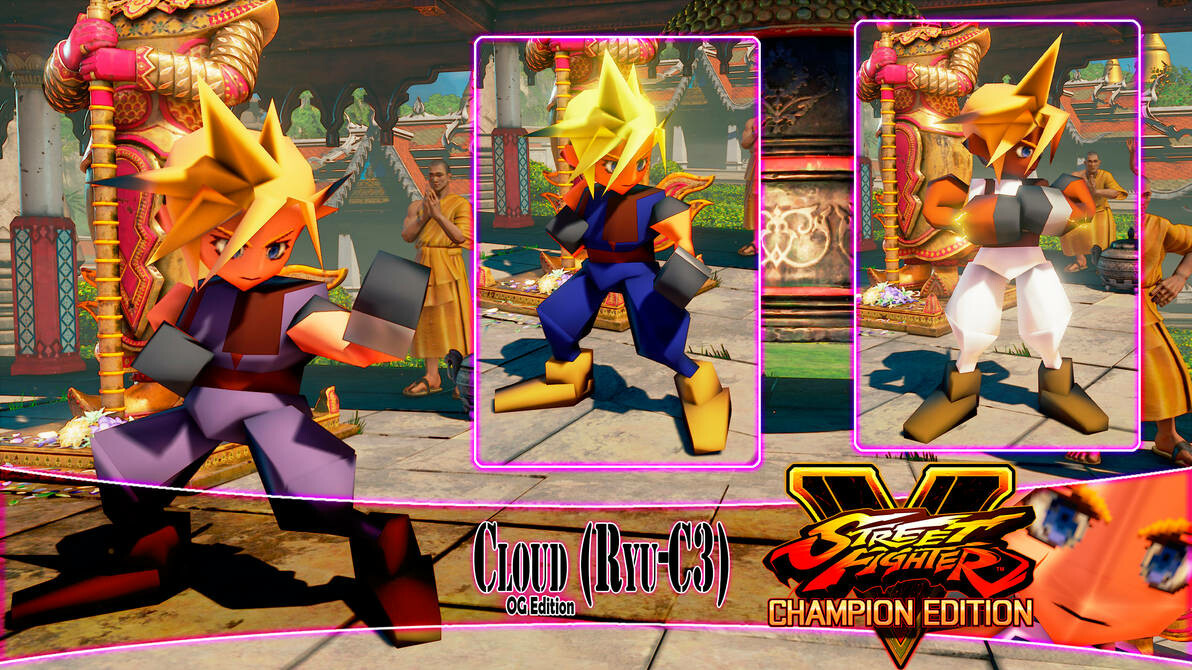 It's our penultimate selection and the last crossover mod, we promise.
Embrace the nostalgia of the PlayStation 1 era with Cloud (Ryu C3)!
This gem of a mod transforms Ryu's C3 appearance into a low-poly model of Cloud Strife from Final Fantasy VII, capturing the essence of the original PS1 version.
Get ready to step into the shoes of one of gaming's most iconic characters while still battling it out in Street Fighter V.
With this mod, you can blend the best of both worlds, taking your gaming experience to a whole new level of retro charm!
1. Vine Boom Parry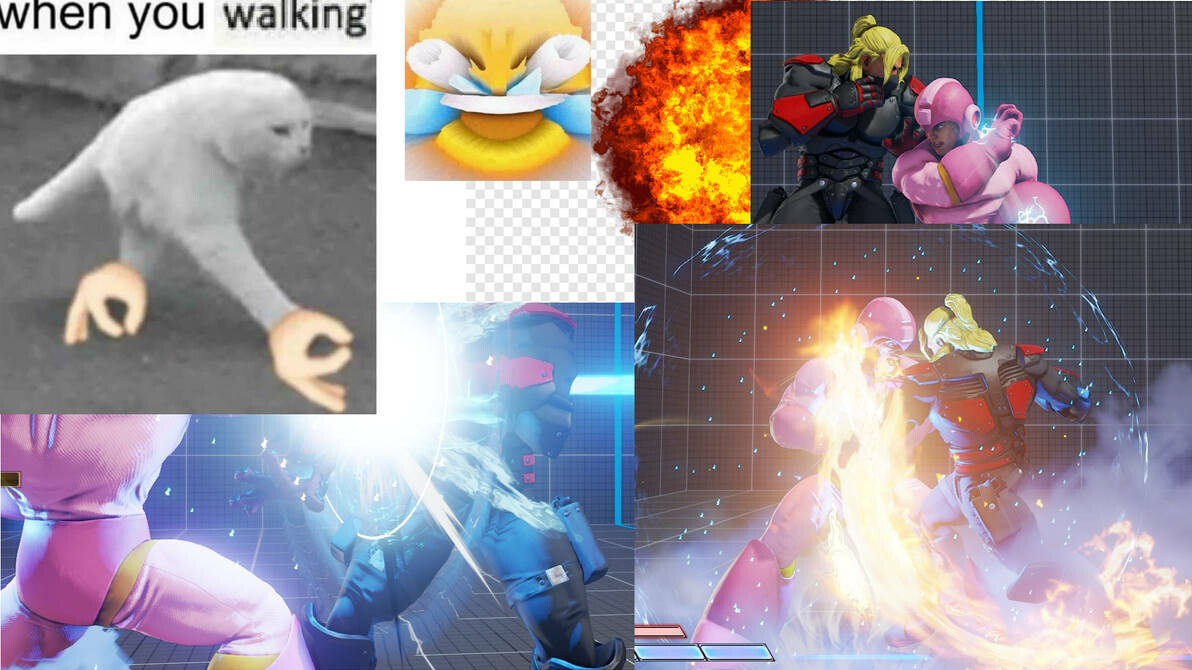 Sorry, this is the number one mod because it is. Boom.
Vine Boom Parry replaces the standard parry sound effect in Street Fighter V with the incredibly iconic vine boom sound for all characters.
Now, every time you successfully execute a parry, you'll be treated to this nostalgic and meme-y audio treat, adding an extra layer of fun to your gameplay.
Vine may be dead, but this joke sure isn't. You can still hear this effect used on TikTok, Insta, and beyond! And now, in SFV.
Where will it end?!!
You might also be interested in the following: