Gardening can be a bit tricky, especially if your Sim just recently picked up this hobby.
Sure, it's great to look out their window and see all the leaves and colors bursting from the ground, but keeping up with them out in all types of weather can be challenging, especially when it comes to different seasons.
Thankfully, greenhouses are a great solution for you to do your gardening indoors, it doesn't matter if it's rain or shine, they're growing the same!
If this sounds like a much more practical way of going about growing your own fruits and veggies, then keep reading because we're talking about the top 5 best Sims 4 greenhouse cc.
Best Sims 4 Greenhouse CC
5. Mini Greenhouse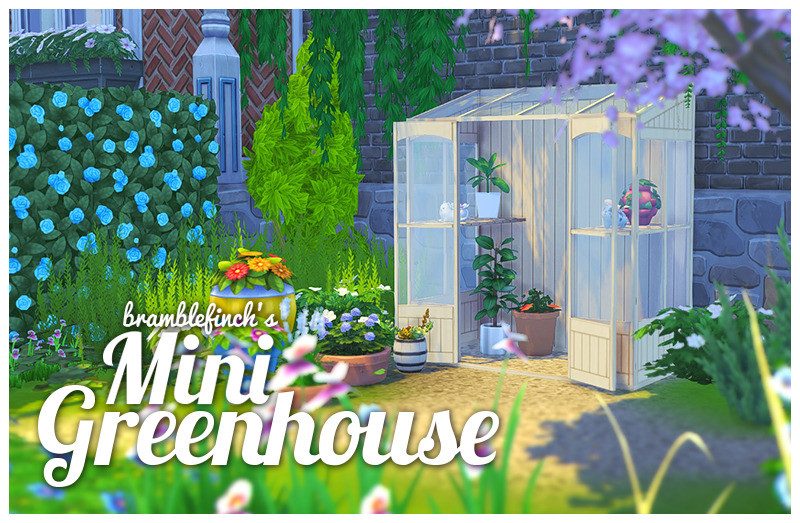 If you're not sure where to start with your greenhouse journey, then you should check out this Mini Greenhouse!
Keep in mind that this one is purely for decoration, but you can see how adding something like this to your lot would look with everything else you have going on and mixing and matching what you have on display in there.
If you don't want to commit to the idea of keeping up with a greenhouse, but you still love the look, this is also a great option for you. All of the benefits of having an extra place to showcase your favorite plants without having to tend to them!
4. Tennessine Garden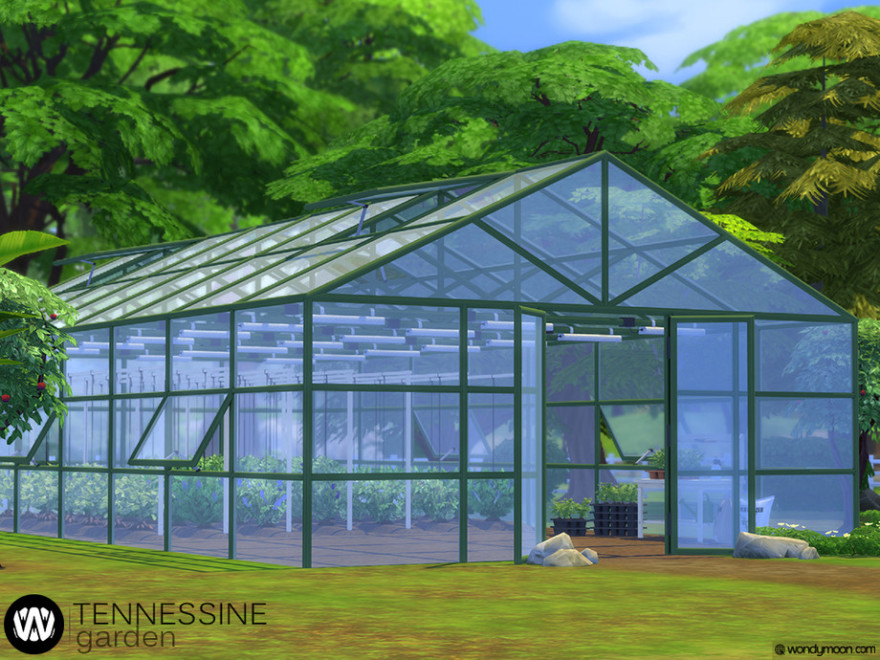 This is where we start to get serious about running a greenhouse. The Tennessine Garden greenhouse is as fully functional as it is big, and its purpose is to help your Sim sharpen up their skills while their plants grow in their own protected environment.
This greenhouse looks like what you might expect when you think of one, which is especially great for those who are just starting out.
When you're trying your hand out on a new project, it can be a bit tempting to dive off the deep end and get all the collect stuff to go with it, but in reality, it's much better to keep it simple while you're getting the hang of it.
3. Greenhouse Set Part 1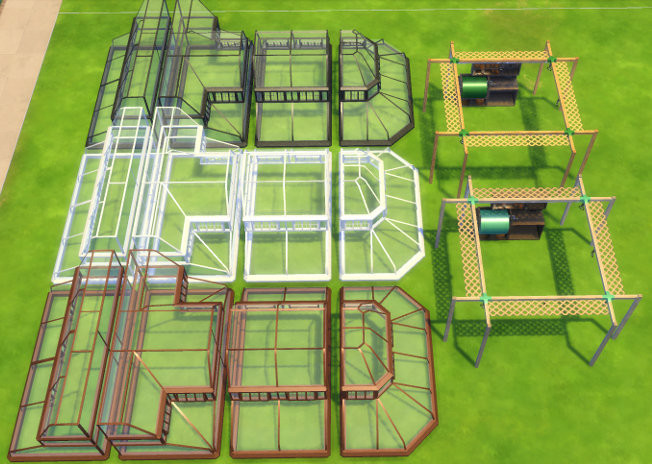 If you're looking to build your own custom greenhouse, this will be an essential part of your building journey.
Premade greenhouses are great if you're just starting off, but when your Sim knows what they're doing, and they need something bigger and better – Greenhouse Set Part 1 has got them covered for just about everything.
Complete with roofs and gardening areas, you'll be able to customize your dream greenhouse with everything inside to make it feel like your own. The framework is available in 3 colors, white, copper, and black, and you can have fun with the rest!
2. Old Greenhouse
Some of us aren't as great at building our own lots as others. I wish I was blessed with the talent of creating the perfect space, but I always find myself making the rooms look a bit awkward.
For those of us that can't seem to get it right, it's fantastic when we can find something that's already built for us that also matches what we had in mind.
The Old Greenhouse by Akisima is the perfect vintage-inspired space for all of your indoor gardening needs. The color scheme makes the area feel warm and inviting, and there are even places for your Sims to relax and make them feel at home.
A greenhouse and living space all in one!
1. Alchemist Greenhouse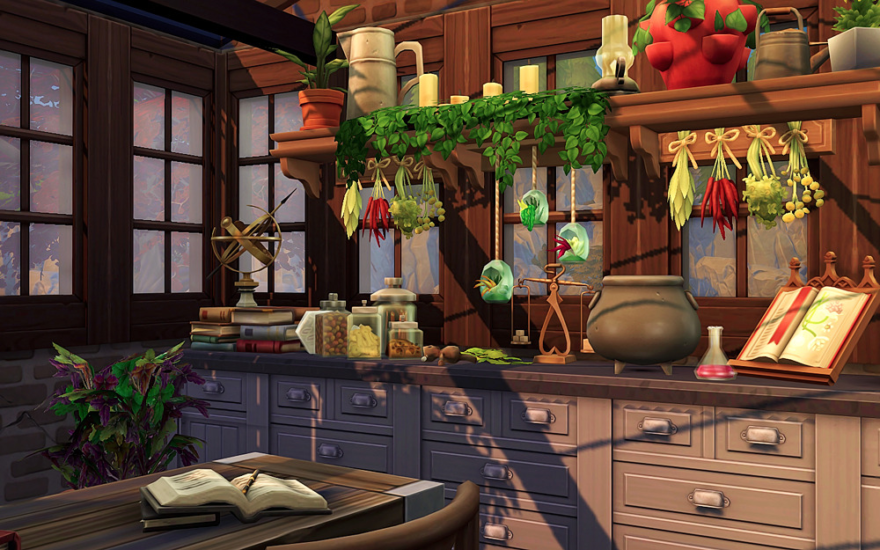 With a similar vibe as the one we saw before, the Alchemist Greenhouse is another space that comes prebuilt, so you don't have to spend your time looking for the right things to make a witchy space of your own.
It combines both gardening and magic to create a place for your Sims to not only grow their own flowers and herbs but a place for them to bring them together in the perfect potion as well. Dark academia meets green thumb!
You might also be interested in: