If there's one thing Pokemon did well, it's the fact that it made bugs something to be desired. On a regular day, those icky, creepy crawlies might give us a fright, but Pokemon bugs?
We'd take that any day. Now with a lot of bug type pokemon out there, just who could be the very best? Find out in the list below!
Best Bug Type Pokemon
16. Butterfree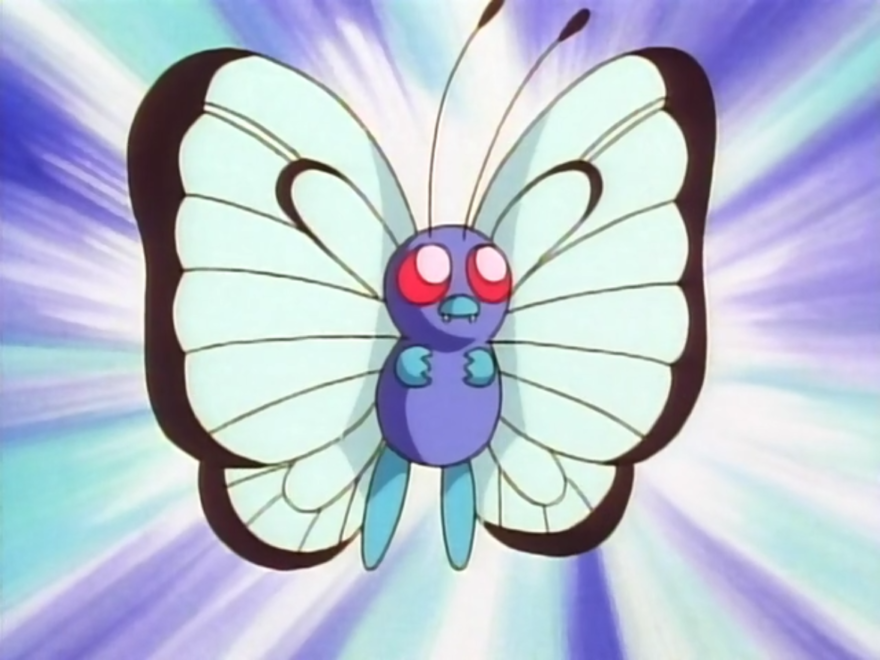 Butterfree is one of the OG Pokemon that was part of Ash, Misty, and Brock's adventures in the animated series's very first season. Hence, it's just right to put this cute bug type of Pokemon on the list (although he's at the bottom of the pile, there's a good reason for that.)
Now aside from being one of the earliest Pokemon, Butterfree deserves the attention because, despite his cute looks, he can fight really well, especially for newbie trainers. Now, as a Gigantamax, it's an entirely different story. One flap of its massive wings can cause a ten-ton truck to fly in the air.
Furthermore, it can generate venomous scales that just being near it can be dangerous to opponents. Not seeming so soft and innocent now, is it?
15. Skorupi

With its amazing speed, decent Attack level, and great Defense, it remains a wonder why Skorupi has remained one of the most underrated Pokemon of all time.
It could function as a strong enough wall against Fighting-type attacks, but you've got to be careful about its quite unreliable recovery capacity, which may hamper its overall potential.
You can find and catch your own Skorupi in Motostoke Riverbank, where it has an about 40% chance to show up when the weather is Normal.
14. Ariados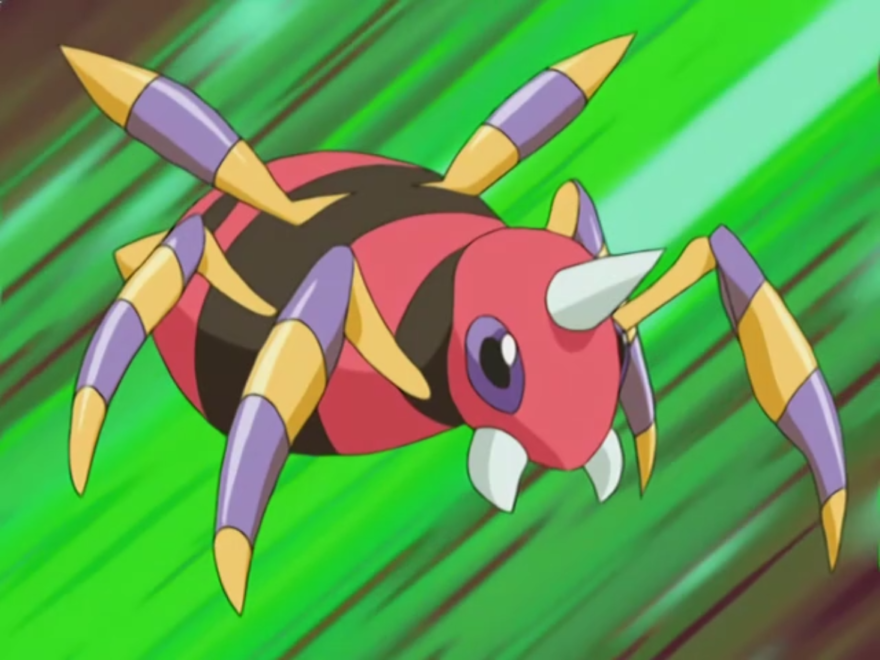 An easy mistake to make is dismissing Ariados as a useless Pokemon. It's understandable to think this way, though, given its mediocre stats offset only by its decent Attack. Even then, it can be quite wanting when it comes to physical movepool.
Consider this, though: Ariados is one of only two Pokemon in UU that has the ability to Baton Pass a trapping move. The other one is Absol, a much frailer type that's better off executing a direct attack. All this makes Ariados a pretty good support Pokemon in a lineup that's specifically built to trap an opponent.
13. Galvantula

As a hybrid bug type and electric Pokemon, Joltik's evolved form Galvantula makes up for the weaknesses of its type, aka ground and flying.
And because of its speed and special Attack, Galvantula is a Pokemon you'd surely want to add to your arsenal stat!
12. Scolipede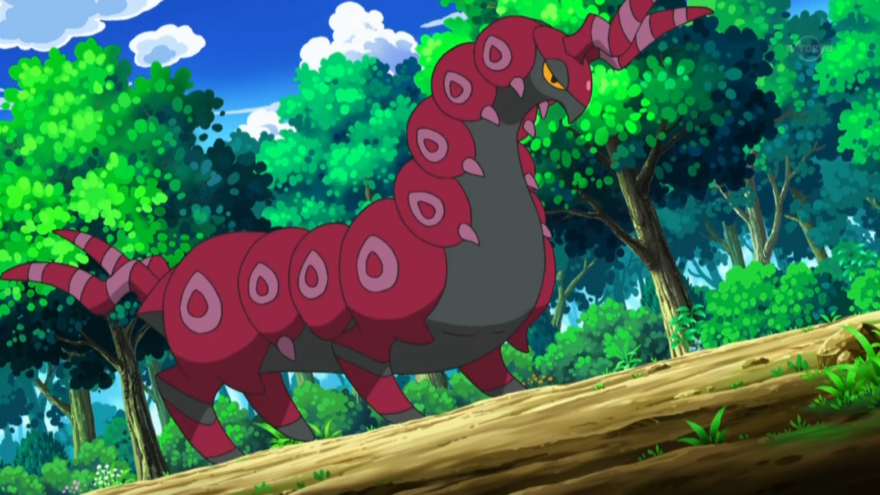 If you've seen a regular centipede with the same size at Scolipede, then you'd probably run to your mom crying, despite being a fully-grown man! Scolipede is short of 8 feet tall, which means he's a lot taller than most guys on the planet!
Apart from its size, Scolipede is also coated with deadly poison, so he has that going on for him. But despite his menacing looks, Scolipede isn't really that strong when it comes to fights. Still, I would rather have him on my side than on the opposing end.
11. Accelgor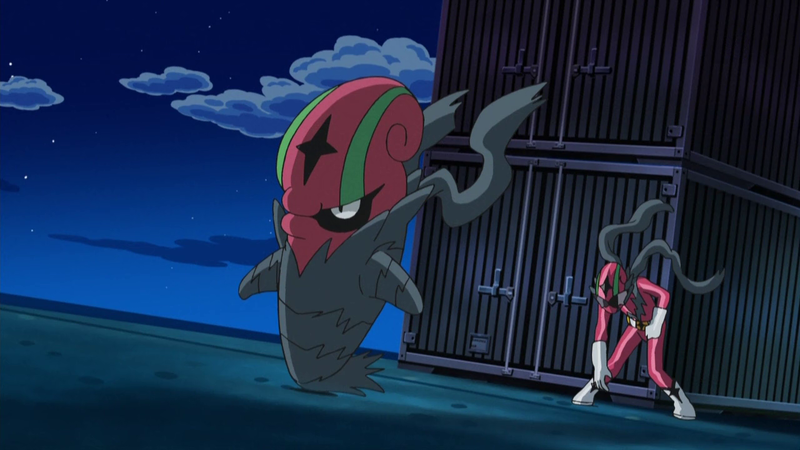 When it comes to speed, there's probably no one that can match Accelgor, at least in the bug-type category. I mean, acceleration is already in its name, for crying out loud! While his 145 base speed is already pretty incredible, Accelgor can still be given a boost when necessary thanks to Unburden and consumables.
However, this being his only talent, Accelgor pales in comparison to some of the other pokemon on this list.
10. Frosmoth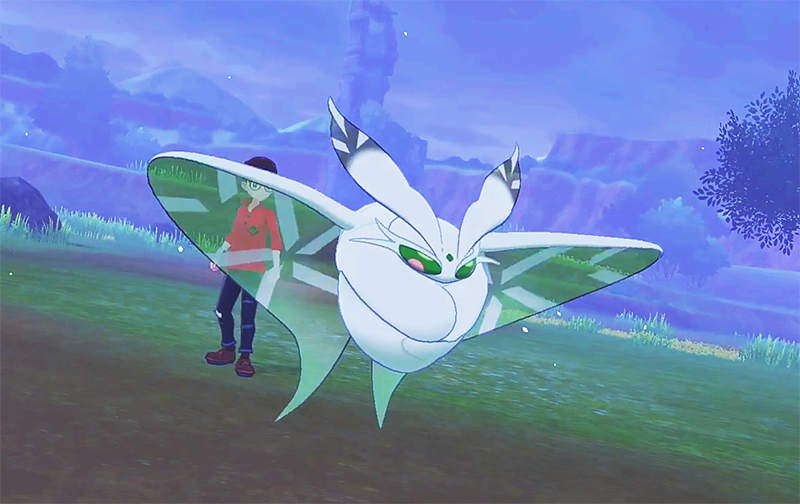 This white, moth-like Pokemon appears to be very fancy and elegant, with the blue jewel between its deep blue eyes and long lashes. Its large wings fall like snow when Frosmoth flies over fields and mountains, creating blizzards to chase away anyone who should desecrate nature under its watch.
A little trivia: Frosmoth and its predecessor, Snom, are the first and only ice-bug Pokemon in existence. Because of its unique type, though, Frosmoth can be knocked out from full HP by entry hazards alone.
9. Ninjask

Ninjask is one of the most endearing bug-type Pokemon of all time. Its cicada-like physique is adorned with orange, black, pink, and red accents, making Ninjask a total eye candy. One of its main strengths is its high speed, which sometimes gives the impression that it is invisible when flying.
Something to note about Ninjask is that it requires proper training. Without this, the Pokemon might refuse to obey its trainer and cry loudly for hours. How cute and annoying, right?
8. Pinsir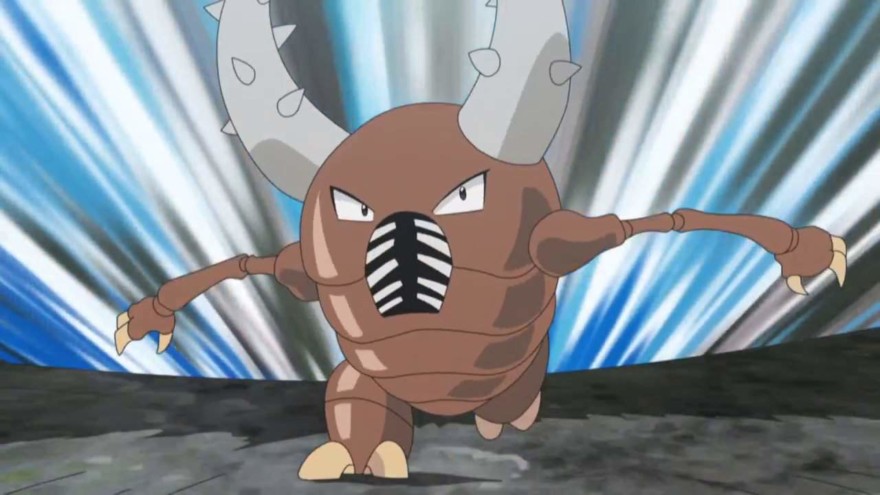 Just like Butterfree, Pinsir is one of the most iconic Pokemon characters to have ever survived the shift from Generation 1 to 2. But that's where their similarities end. Pinsir is a much stronger character who features an incredible base stat, even for its age!
The secret probably lies with the fact that Pinsir's strengths do not lie in obvious bug-type skills like poison or stun. Don't get me wrong, Pinsir can stun enemies but not with its skills, but it's combat ability! I'd say that's a knockout!
7. Leavanny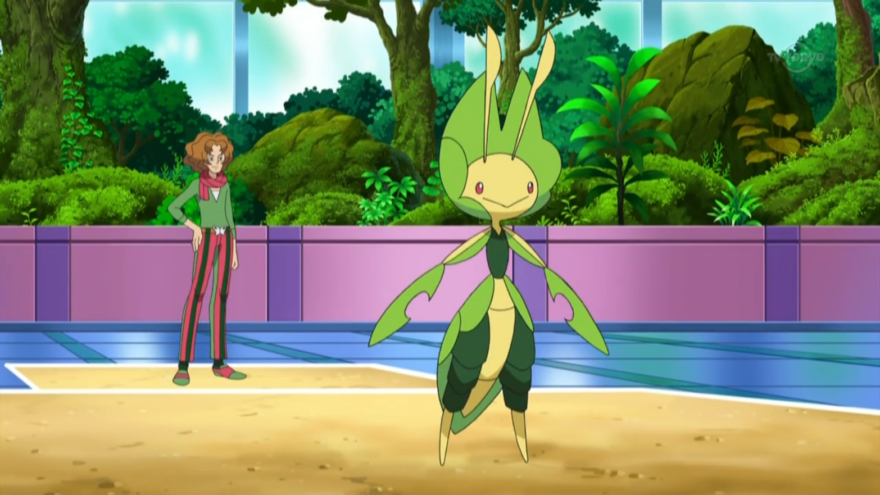 It's no secret that Leavanny is one of the cutest Pokemon to ever exist. It is characterized by its thin, yellow body and broad, split-leaf around its round head wherein two long antennae protruding from. It takes this shape from a mish-mash of different insects and bugs.
When Leavanny finds a small Pokemon, it uses the built-in cutters on its arms and the sticky silk it produces to weave clothes from its leaves. It also keeps eggs warm by fermenting its own leaves to make a swaddle.
It's also called a mother-type Pokemon, but its Attack and Speed are not half-bad, at least in the game.
6. Heracross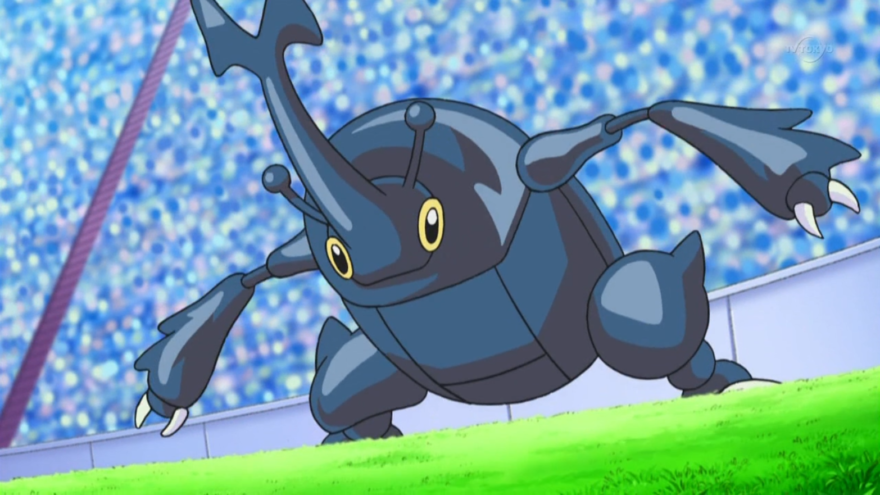 You may be wondering why Heracross outclasses Pinsir in this one because honestly, they're pretty alike in a lot of things, well, except for their looks. In fact, Heracross is really weak against flying type pokemon, which is something Pinsir isn't that vulnerable against.
So, where do we draw the line? It's because Heracross can make the Megahorn move, which is considered to be one of the strongest moves for bug-types. Plus, Heracross' mega evolution is also slightly better than Pinsir's.
5. Golisopod

Unlike other bug types, Golisopod is not actually cute. It's a large arthropod with an almost-human like posture. It looks so sturdy with its silver outer armor. As if that isn't intimidating enough, Golisopod has two regular pairs of arms and a third pair that's longer and has a lot larger forearms.
The aforementioned exoskeleton is as tough as diamonds, and its retractable claws can cut water and even air right in the middle. How amazing is that? Despite its physical strength and intimidating aura, Golisopod loves to meditate peacefully inside deep-sea caves. When provoked, though, this bug will do everything in its power to emerge victoriously.
4. Beedrill

Of course, we would never forget about Beedrill on this list. Beedrill is one of the easiest Pokemon to catch, especially if you know where to look (Hint: Viridian Forest).
Beedrill isn't really one of the strongest Pokemon if you look at their maxed out stats, but the fact that it's so easy to have Beedrill evolve makes him the perfect companion for Pokemon trainers who want to conquer their first gym.
Here's a piece of advice to those who will face Beedrill in a duel as an opponent: disturbing one of them will prompt the entire colony to attack in vengeance. When you catch the attention of a Mega Beedrill, though, it's better to just stay still.
3. Genesect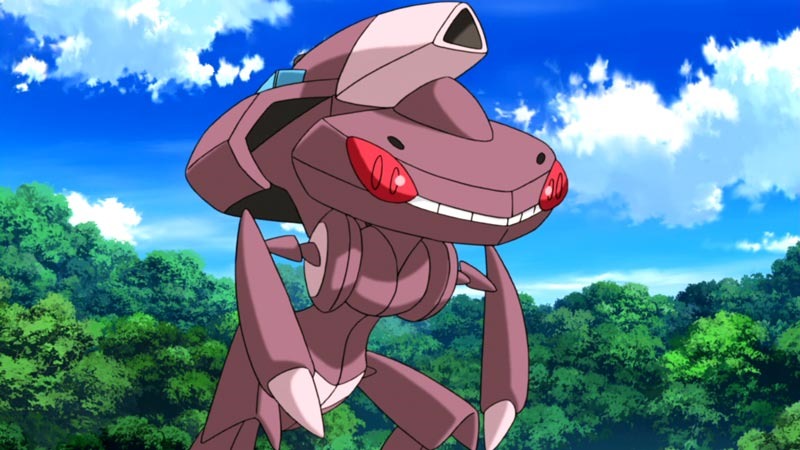 As you can tell, Genesect is a hybrid steel- bug type Pokemon that is made out of every bit of awesome. For those of you who might not know this, Genesect is a mythical pokemon.
And yes, they are absurdly better than legendary ones, which make Genesect probably one of the strongest Pokemon in the entire franchise. And if you've seen how crazy powerful and adaptable his Techno Blast is, you'd probably think so, too.
Oh, and by the way, have I already told you that Genesect is only vulnerable to fire?
2. Volcarona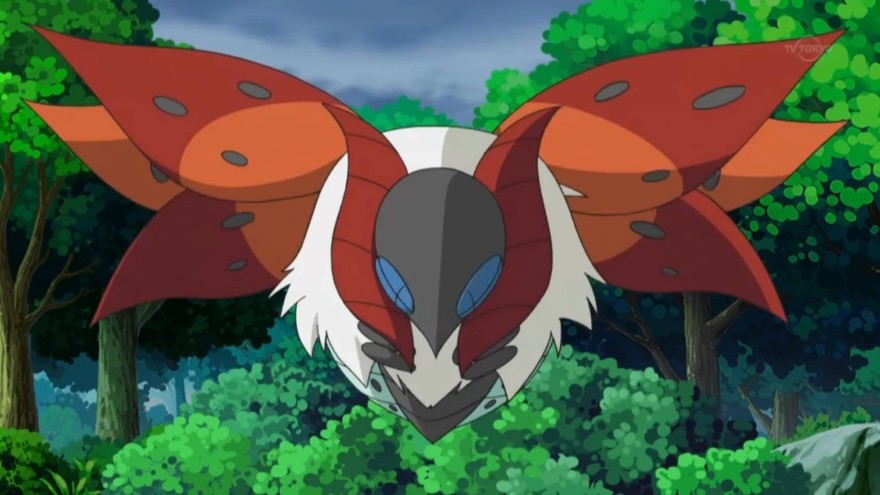 Volcarona might be the silliest-looking bug-type Pokemon with its large body paired with four small feet. However, its skills are a joy to watch in action. Volcarona releases scales from its wings.
Unlike Frosmoth, who releases snowy scales, though, Volcarona's scales scald and engulf entire battlefields in a sea of fire.
Its flames are so bright and warm that it is thought to be an ample replacement for the sun—more than anything. Volcarona may be remembered as the only known Pokemon that is capable of learning the sublime Fiery Dance.
1. Scizor

Finally, we have come to the top of the list where Scizor reigns supreme. The red, metallic shell should clue you in that this bug means business. No object is ever too hard that it cannot be crushed by Scizor's strong claws.
They resemble jaws at times, in that they can be opened and closed. Even Scizor's muscles are said to be made out of metal. He can cut through concrete easy-peasy, and opponents just have no way to escape once caught in them.
Once Scizor is done with an adversary, there will be nothing there but scraps — and not even good ones.
Final Thoughts
The next time you build a team where bug types are in attendance, here are 16 Pokemons that deserve consideration. Not only are they irresistibly cute, but they also contribute a lot to the strength of your team!
You might also be interested in: