When creating a Sim that is designed to have facial hair, it can be frustrating with the limited options that the base game includes.
So, why not download more options that offer a wider variety of facial hair looks? Facial hair grows in differently for everyone and can be styled differently in real life, so the same should apply to your Sims!
Best Sims 4 Facial Hair CC
10. In a Single Day Stubble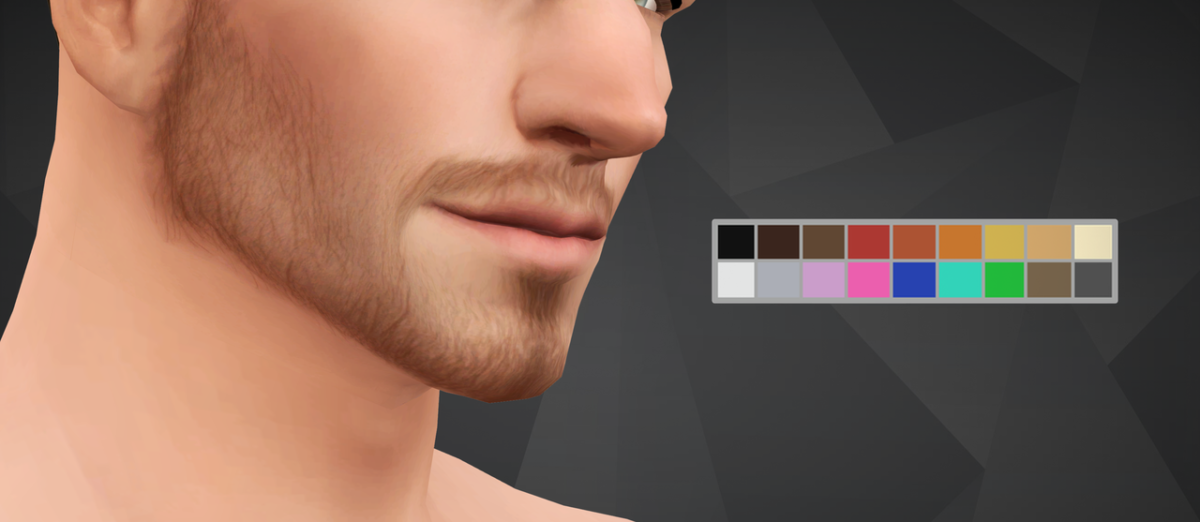 Not all facial hair has to consist of voluminous and long beards. Facial hair can be subtle and close to the face.
The In a Single Day Stubble is a nice, close-shaven option for your Sims that comes in 18 colors, including both neutral and bold colors.
The detailing in this option is incredibly realistic, as the hair sits above the skin rather than looking like a skin texture. The In a Single Day Stubble offers a gentle shading of facial hair lining the jawline, shin, and upper lip areas of the face.
9. Derek Beard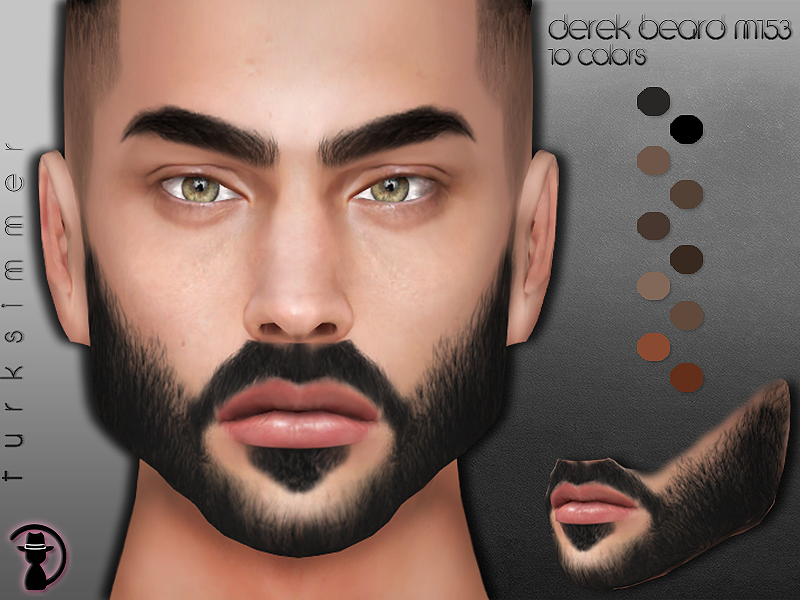 Next up is a thicker beard option that frames the face well. The Derek Beard is a facial hair option that is only for male Sims and comes in 10 color swatches.
This option covers more space, including the jawline to just under the cheekbones, along with the chin and upper lip areas.
Sims from the ages Teen to Elder can use this beard CC, and it can be used for all skins as well. This is a good option for players who want something similar to the last beard but just a bit thicker.
8. Computerized Beards V4.5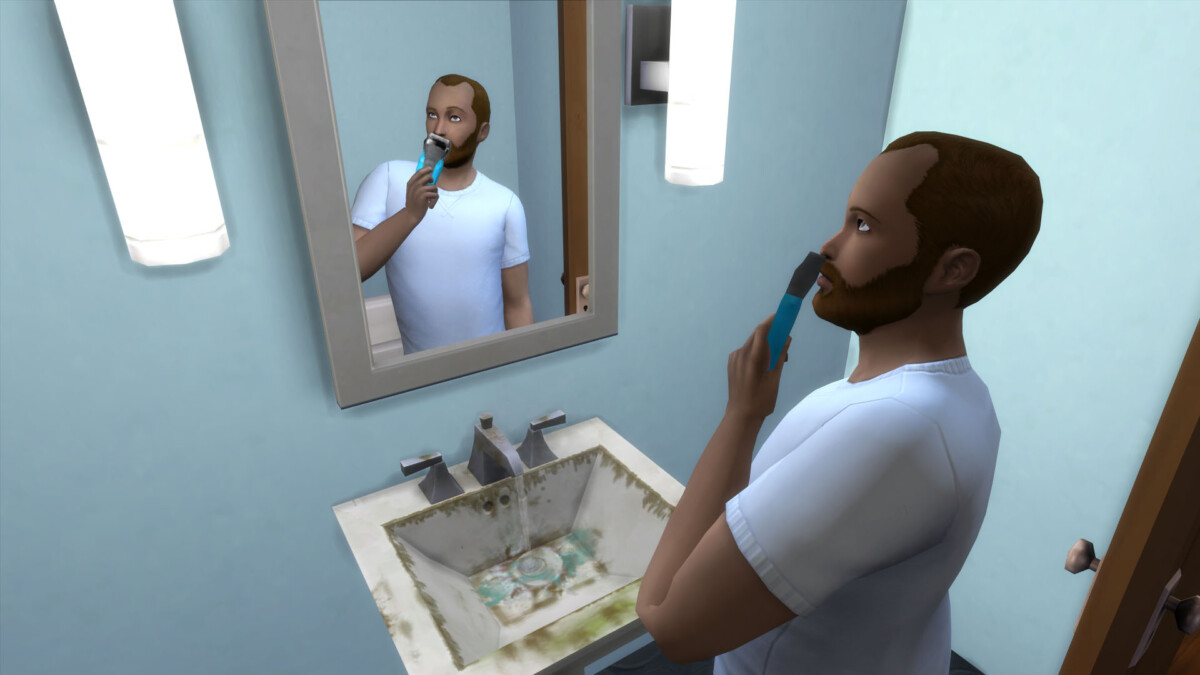 In the real world, beards naturally grow, so for players who are aspiring to make as realistic a Sim 4 playthrough as possible, the Computerized Beards V4.5 is a must-have!
The Computerized Beards V4.5 works once male Sims reach the age of young adult and continues until Elder age. During this time frame, breads will grow automatically.
All beards-related interactions happen at any sink, where you can choose their beard hair color, change the growth speed, and grooming patterns. You can also order a Beard Growth Tonic by using the Order command at any computer!
7. Beard N36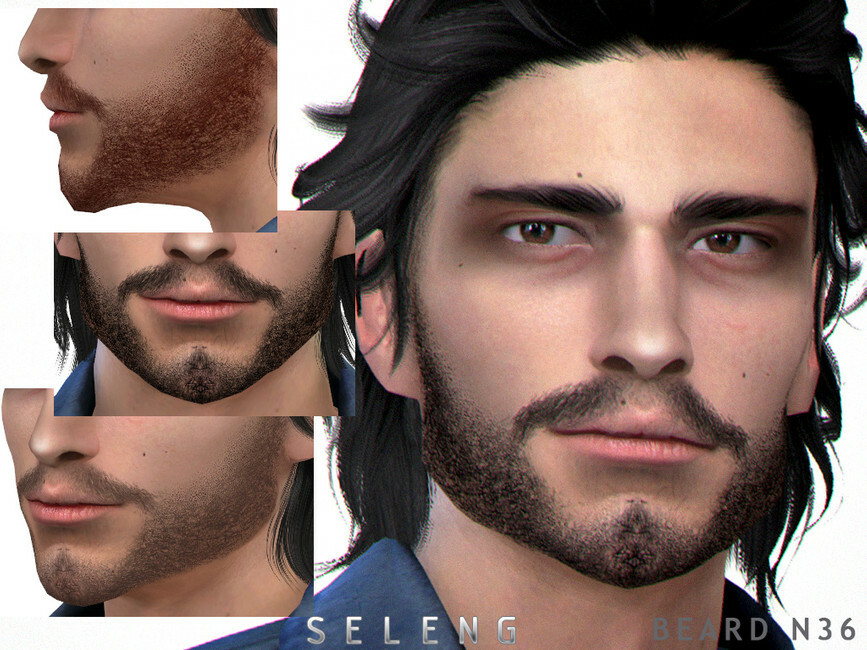 Another realistic beard option is the Beard N36. The Beard N36 is framed similarly to the previous options, as it also covers the jawline, chin, and upper lip areas.
However, this beard texture is also quite impressive, as each short hair follicle is noticeable and appears more speckled and unkempt, as a beard that is just growing in would look in real life.
The framing around the chin is slightly different, too, as it offers rounded sculpting that doesn't completely hide the chin, either. This beard comes in 10 colors and is available for use for Sims from Teen to Elder.
6. Lo Piloto Facial Hair
Looking for a facial hair option that doesn't completely absorb the face? The Lo Piloto Facial Hair CC is a great option and cross between the start of a beard and a goatee!
The Lo Piloto is a facial hair CC inspired by Mass Effect 3. So, for fans of the game, this CC can also work well in recreating characters, particularly Steve Cortez, as well!
This facial hair option is available for Sims, ages Teen to Elder. It also comes in the 12 EA base colors.
5. Arno Beard N52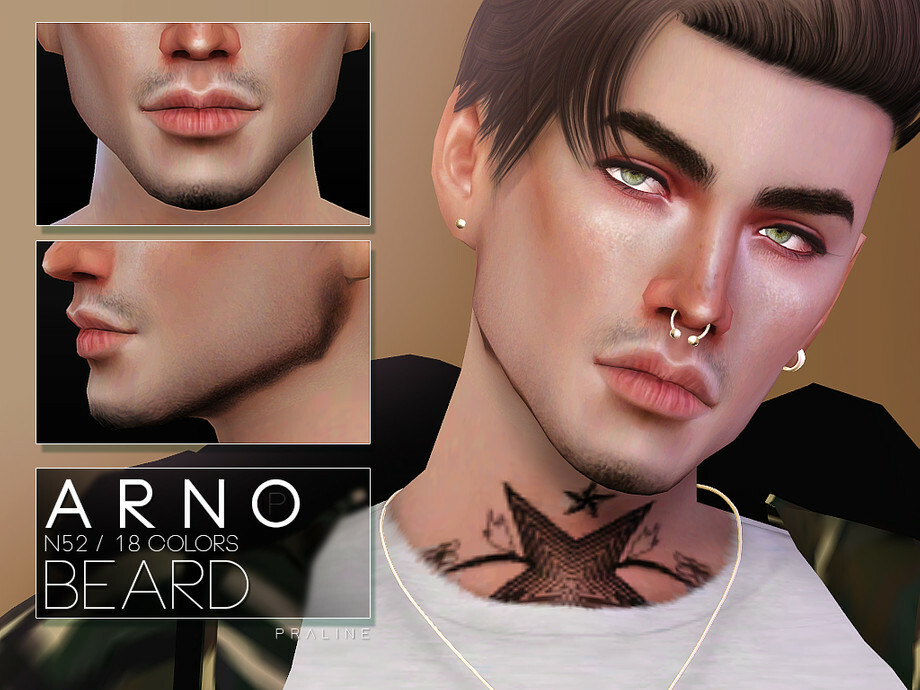 For players who are looking for the really subtle beard facial hair, the Arno Beard N52 is a perfect fit!
The Arno Beard N52 lines the shin and jawline with a light shadow and gives your Sim a subtle mustache. The most facial hair with this CC focuses on the front of the chin area.
This is a great facial hair option for younger Sims, as this CC can be used to look like Sims are just starting to be able to grow their own beards. It also comes in 18 colors, as well.
4. Major Facial Hair Var. 3
For a more prominent mustache option, the Major Facial Hair Var. 3 is the perfect option! This is the third version of this particular CC, too.
The Major Facial Hair Var. 3 provides a prominent and voluminous mustache to your Sims' face, along with a wonderful gradient of facial hair around the jawline.
This facial hair CC not only covers the jawline and underneath the cheekbones, but it reaches upward to connect with the start of the hairline, as well. Sims from the ages of Teen to Elder can use this facial hair CC.
3. Beard 02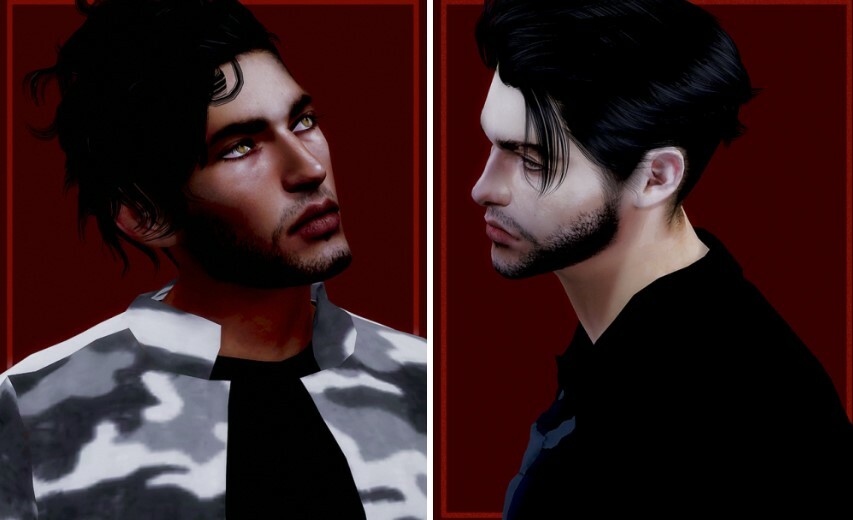 The Beard 02 is another great beard that reaches up to meet the hairline. The Beard 02 is a simple facial hair CC with decent detail.
The detailing in this CC showcases the rugged nature of facial hair that is still growing in, with speckles of stray hairs surrounding the denser patches.
This facial hair CC works for Sims from the ages of Young Adult to Elder and is specified for male Sims only. You can choose from any of the 10 available colors, as well.
2. The Ragnar
Now this beard is unlike others on this list! The Ragnar is a beard CC that will truly bring out the Nordic Viking in your Sim.
The Ragnar features a stunning full beard that is long, well extending past the chin, and is even tied off in a ponytail at the end. The beard travels up and meets the hairline as well.
Around the mouth, an equally voluminous mustache is equipped and connects with the beard flawlessly. This particular facial hair CC is disabled for randomized Sims.
However, you can customize it by choosing from there 24 EA color swatches plus the one additional color included.
1. Beard 05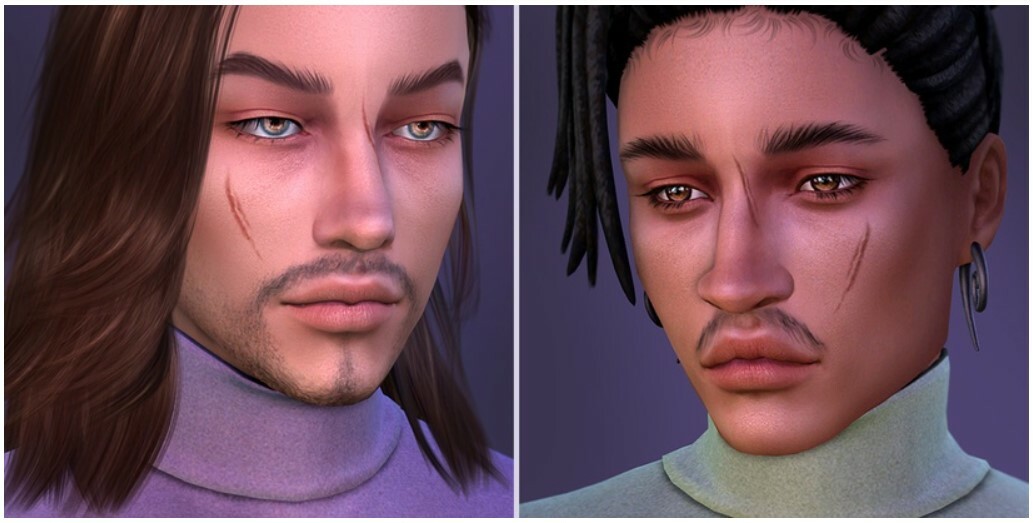 The Beard 05 include smore than another stunning facial hair CC! The Beard 05 is actually a CC set that includes facial hair, eyebrow, mustache, and scar CC as well.
The Beard 05 in the pack, however, is a carefully designed stubble that you can easily see each individual hair when you look closely. However, you can also just equip the mustache if you want with this set!
To match the facial hair, you can equip eyebrows 08 or 09, with one set being more unkempt than the other set. To add a bit of toughness to your Sims face, you can also equip one or both scars.