There are many types of Sims in The Sims 4, including many creatures both included in the base game and those created by players!
Every Sim could become infinitely more interesting if they had a tail. There are many types of tail CC out there, so this list compiles the best of the best for every creature Sim imaginable.
10. Kitsune Accs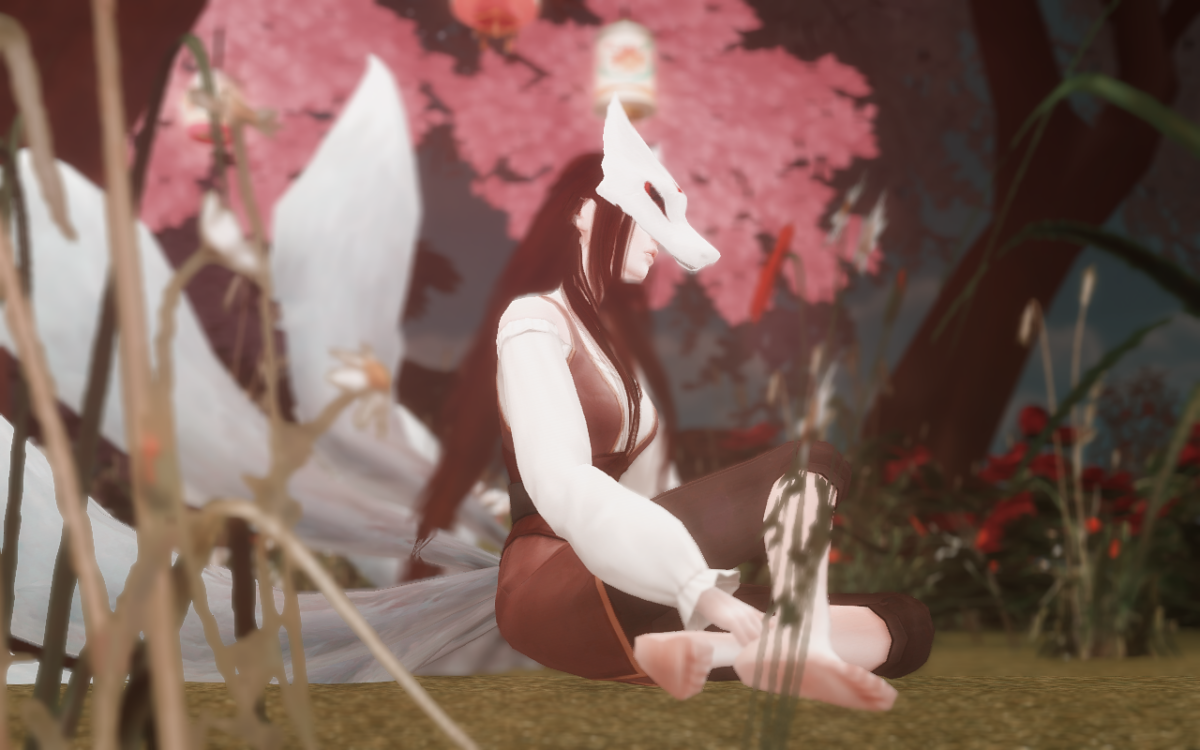 Kitsune are the mystical fox spirits known up to nine tails, so why not have that very tail in your Sims game?
The Kitsune Accs CC set not only includes a Kitsune tail but also the mask to match and complete the look. This tail comes in multiple colors, including the classic white, but also black and red.
The mask also comes in both black and white to match the tail colors. Also, you can download this CC set for both the Sims 4 and the Sims 3!
The promo photos showcase this set in use, paired with different types of outfits, so this set goes with everything.
9. Tail of a Lizard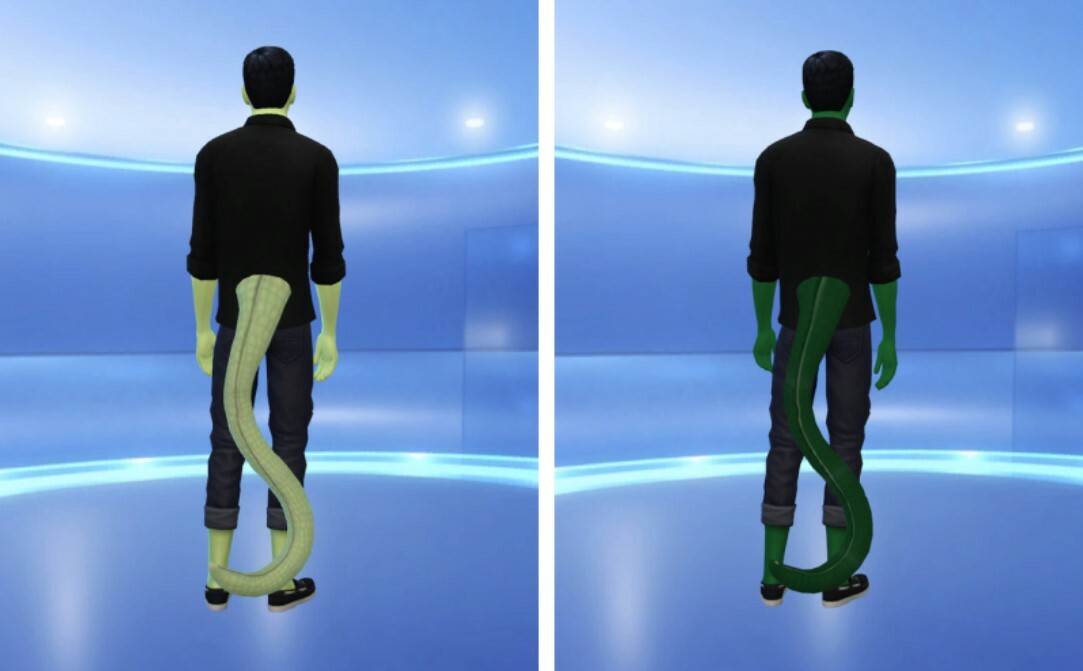 Creating creature Sims is all fun and games until you don't have a tail that matches your perfect reptilian Sim.
The Tail of a Lizard CC includes one tail that comes in six colors, all ranging in the green color range. The colors include dark green, olive green, light green, yellow, grey, and brown.
This tail would also work great for Sims that are generally supernatural. Whether your Sim is an alien or a human with unique genetics, this tail just adds that cherry on top for an interesting character.
8. Naga Snake Tail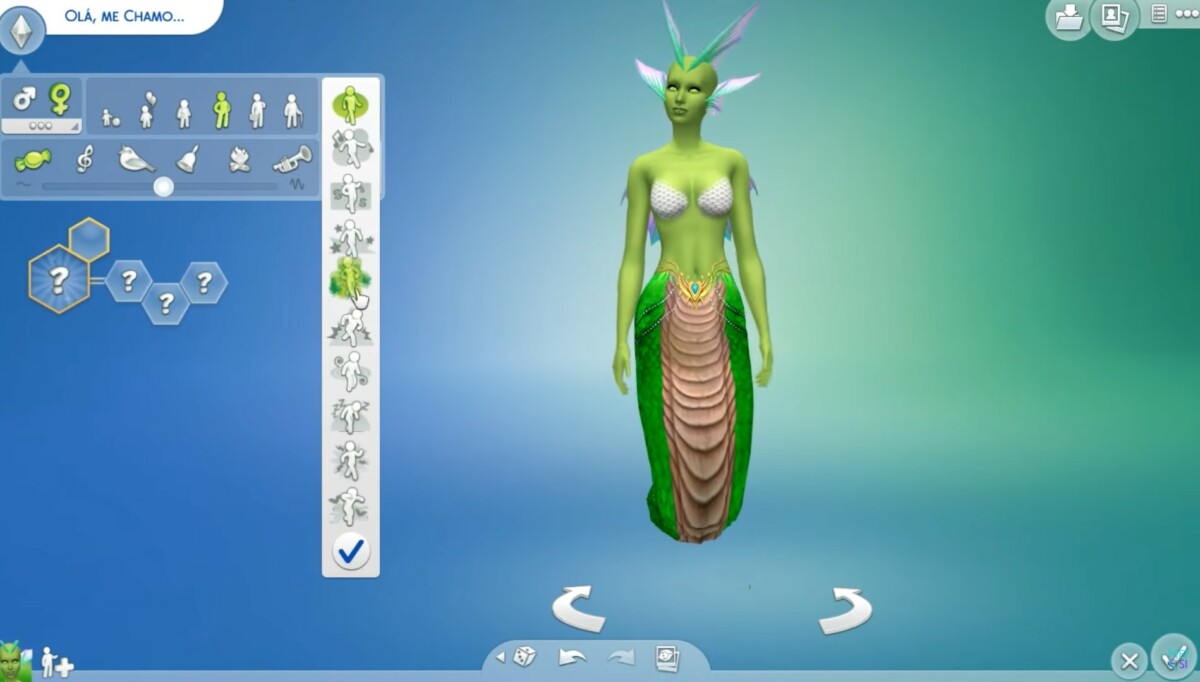 Looking for a cross between a mermaid and a snake? Well, the Naga Snake Tail should do the trick!
The Naga Snake Tail is located in the pants section of character creation because your Sim can still walk with this tail equipped.
And don't worry about your Sims feet showing because this tail download also includes a Null Feet option to hide them!
This tail is a stunning green and also equips fin to your Sims head, which is green that fade into an ombre blue and purple color. As your Sim walks, the end of the tail sways in rhythm, too.
7. Dragon Tail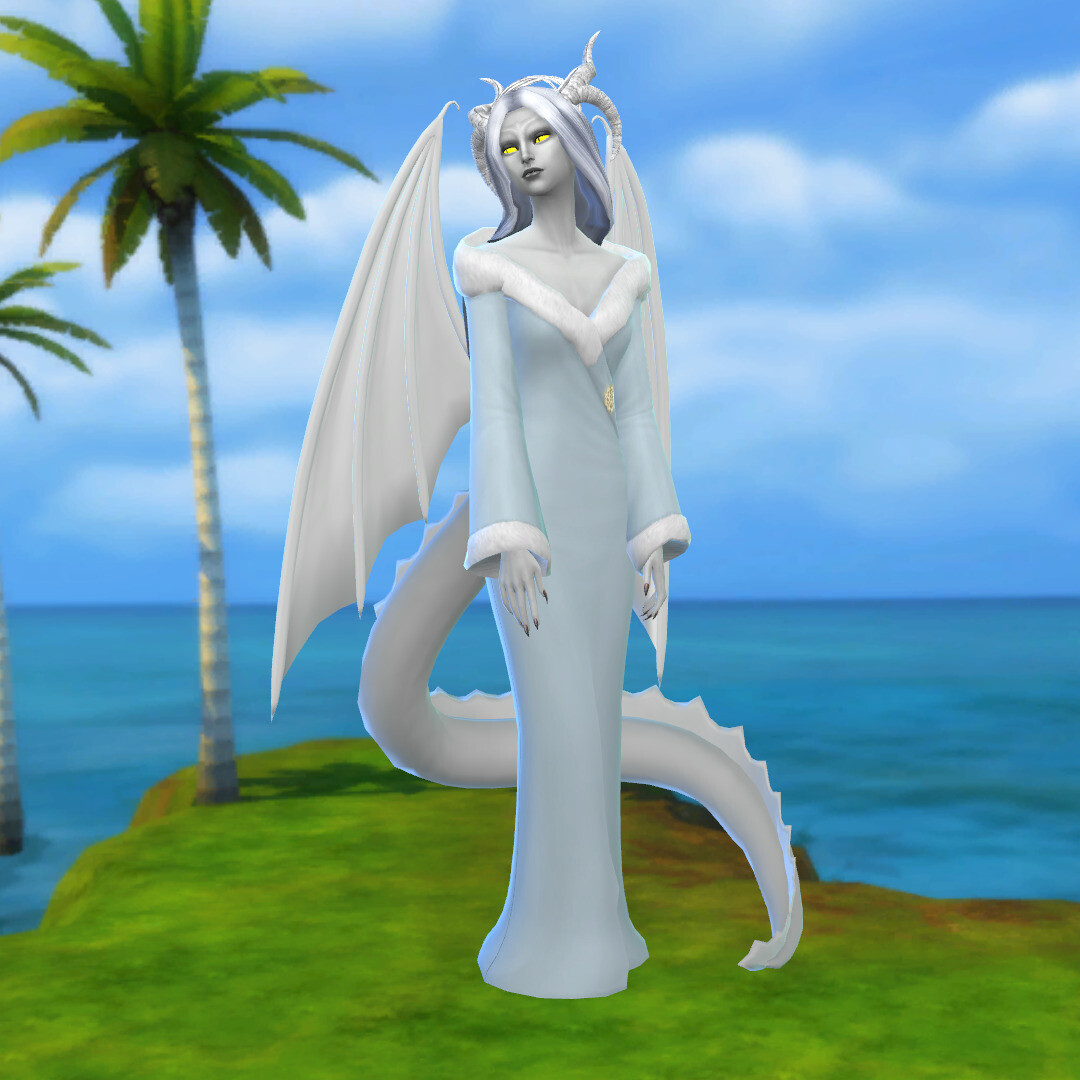 It's always a good idea to have a classic dragon tail on hand! This Dragon Tail CC is a beautiful white tail that surrounds the bottom half of your Sims body but doesn't touch the legs.
This tail is base game compatible and can be found under the tattoo category.
An important feature about this tail is that it takes on the color of your Sims skin, so this tail can be any color included in TS4.
This is also a tail that works for both male and female Sims. However, because this tail is technically a tattoo, it may conflict with makeup and textures.
6. Nightcrawler Tail Unisex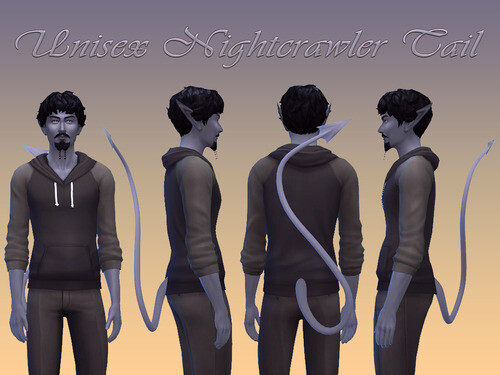 Another great demon-style tail, and one that fits well for Sim players who also love Dungeons and Dragons, is the Nightcrawler Tail Unisex CC.
The Nightcrawler Tail Unisex is a simple thin tail that follows up and frames the Sims back and ends with a sharp arrow.
This tail is available in three different categories, including the left middle and index ring, and in the glasses category.
The tail is also one that matches the skin color of your Sim. The CC creator mentions that if you use a blush, this will also add a tint of color to the tail.
5. Demon Obey Me Tails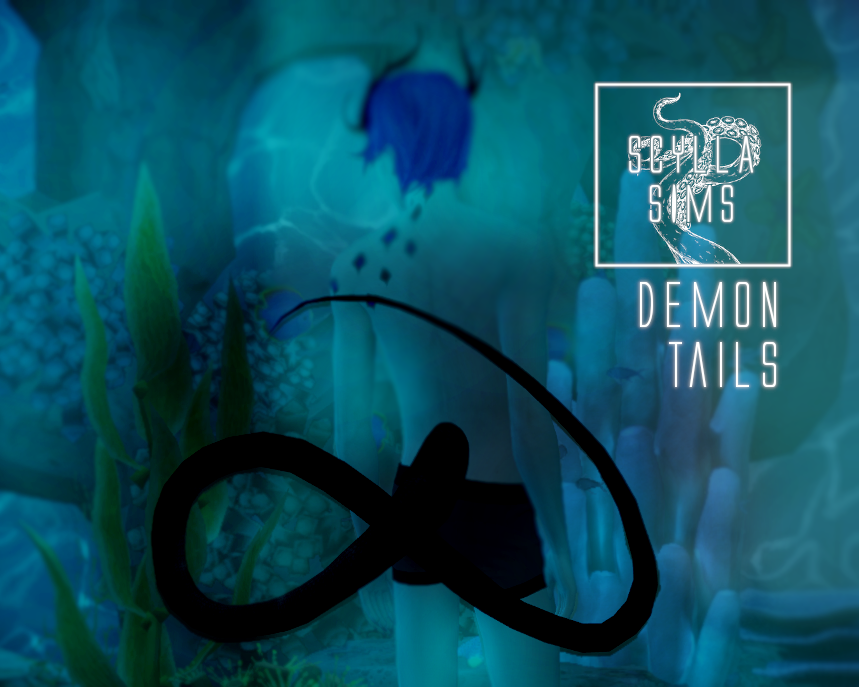 Players of Obey Me, or lovers of demonic style tails, will love this small tail CC set! The Demon Obey Me Tails includes three tails, all of which are a deep black color.
The tails included are also labeled as Leviathan, Satan, and Belphegor, for players of Obey Me who have a preference. Each tail can be found under the ring category in character creation.
One tail is a simple plain shape, while the other two have more details, including a tuft of fur at the end of one and a scale-like texture on the other.
4. Catty Cat Tail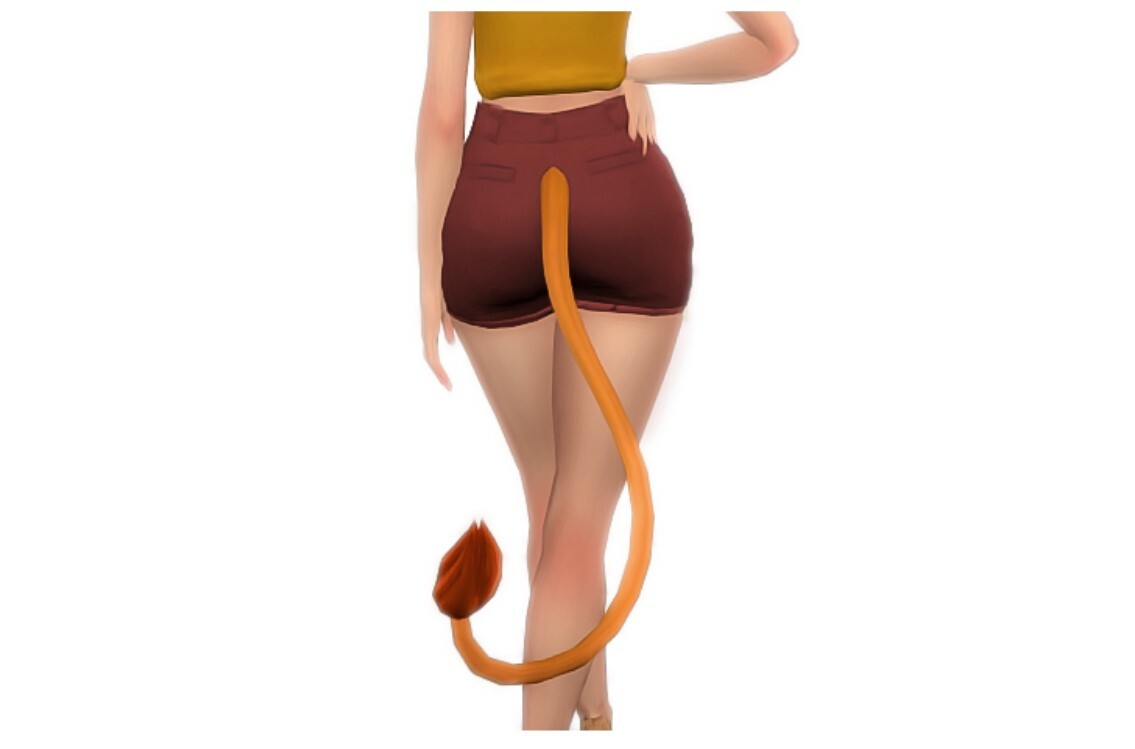 Not all tails have to be of demonic or reptilian descent. Instead, you can download this adorable Catty Cat Tail!
The Catty Cat Tail is a cat tail, but it resembles closer to a lion's tail. This tail also comes with a set of matching ears, which are rounded and sit on the top of your Sims head.
Both the tail and the ears are a rich orange color, with the fur a darker orange. While the set only comes sin one color, you can recolor the swatch if you want to!
3. Ao no Exorcist Rin Kimura's Tail
For the anime fans, specifically for Blue Exorcist, this tail might be a perfect option! The Ao no Exorcist Rin Kimura's Tail is a simple black tail that cascades down into a voluminous texture.
This tail is also a great option for those who want to create a Sim that appears to share some genes with a demon, just as Rin Kimura does.
The creator made the tail available for download as a left index ring and as an earring option, making it easier to add accessories while still being able to have the tail equipped.
2. Werewolves Floof Tail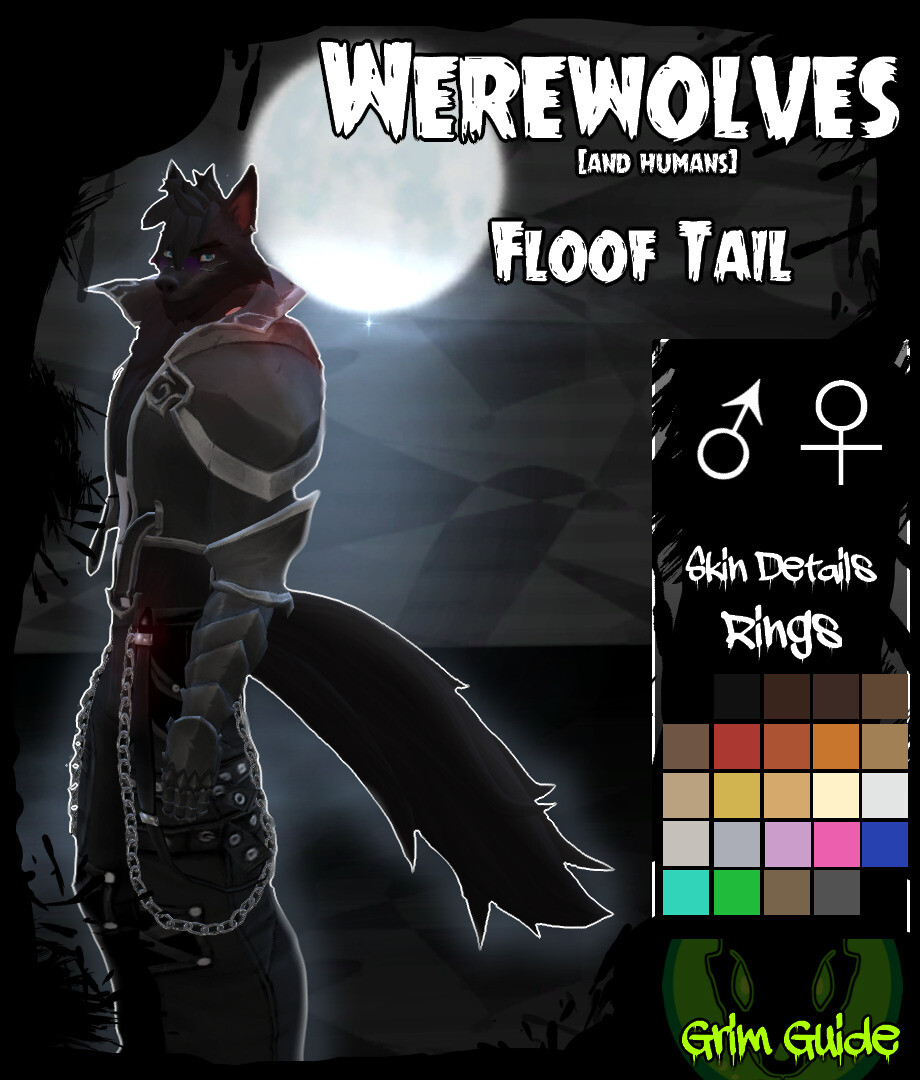 Werewolves, like humans, have unique features about them that are different for every wolf! So, having a new werewolf tail for the recent Werewolf Expansion pack is a necessity.
The Werewolves Floof Tail offers a thick, floofy tail to complete your werewolf Sims look. Or you can simply add this amazing tail to your human Sims because werewolves don't always look like wolves!
This tail comes in 25 colors, including both natural and bold colors, and works for both male and female Sims. The Floof Tail can be found in skin details and under the ring category, as well.
1. Siren Mermaid Tail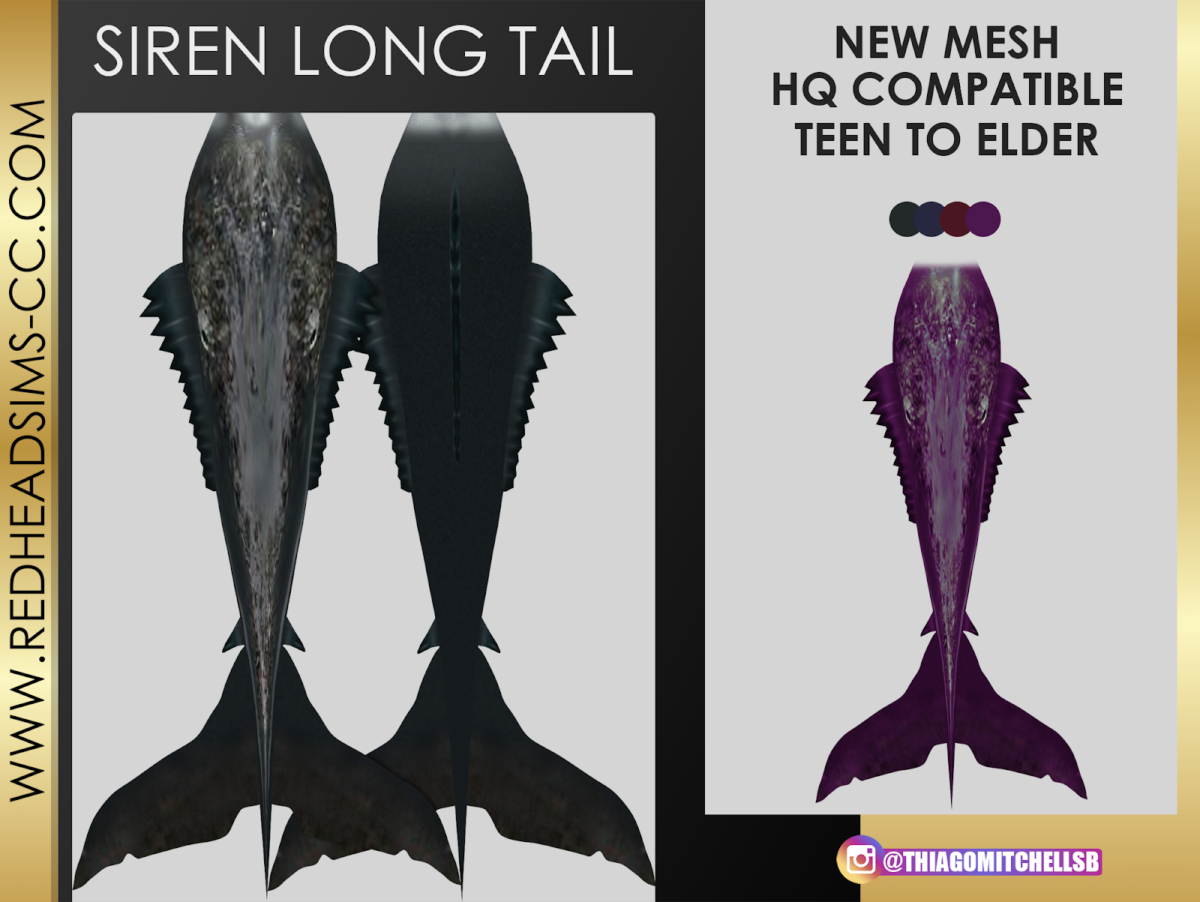 Mermaids are known to be beautiful creatures, but what about the mysterious-looking sirens?
The Siren Mermaid Tail is a part of a larger CC set that includes a stunning (and sharp!) mermaid tail that comes in four colors: purple, grey, black, and red.
The rest of the CC set includes fins, gills, a scaly top, webbed fingers, sharp teeth, and a silver skin overlay.
With every piece equipped, your Sims can be transformed into a beautiful yet terrifying sea creature.
There are two different lengths of tails as well, including a long version and a short version.