For the range of creatures and non-human entities that The Sims 4 has, there should be more ear options to make the vampires, witches, werewolves, and others stand out!
Thankfully, CC creators out there have thought the same thing. We've compiled a list of the best ear CC out there, so you can create Sims with animal features, create elf Sims, and more!
Best Sims 4 Ears CC
10. Tonian Elf Ears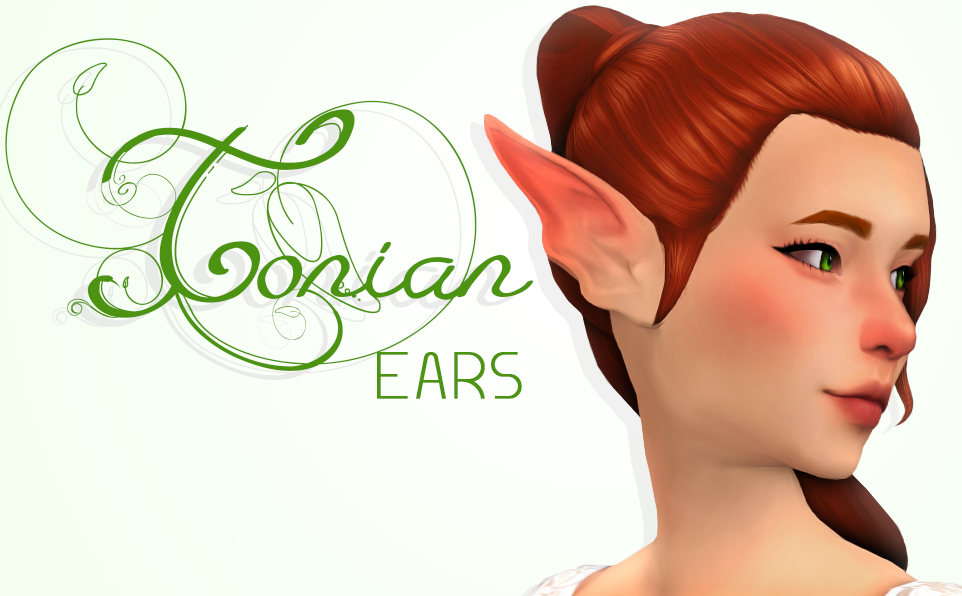 Elf ears are some of the first types of ear CC to show up when you start your search, so of course, this pair had to make the list.
The Tonian Elf Ears are a beautiful pair of ears to have for any and all fantasy-type Sims. These ears are quite long, spanning the length of your Sim's head. However, they also have a few curves at the bottom of both ears.
Sims of most ages and all genders can wear these ears. However, they might clip through some hairstyles.
9. Toddler Elf Ears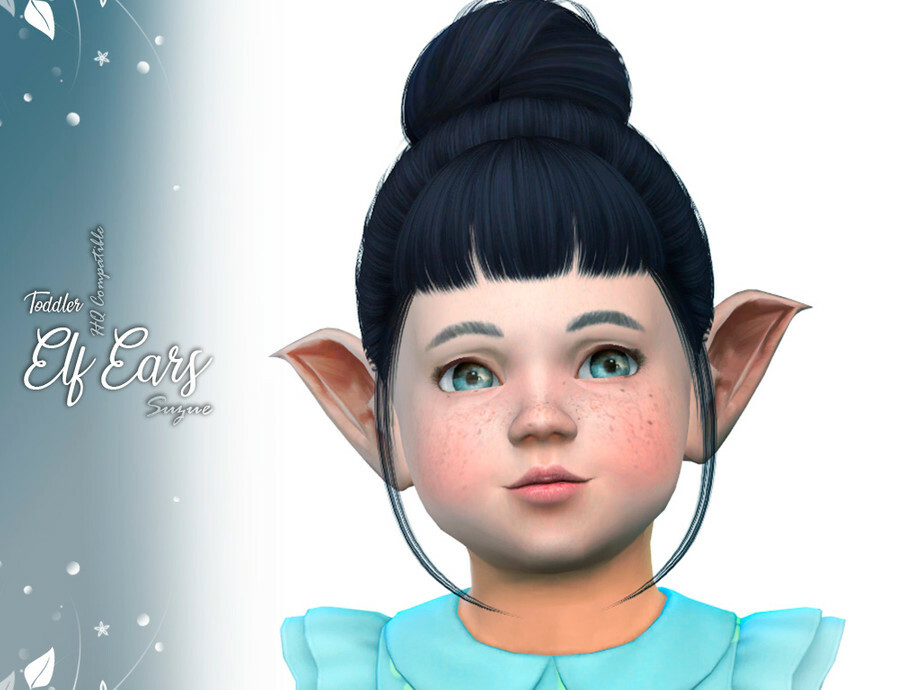 Elf ears are one of the few immediate features that human Sims might notice, so it would be pretty underwhelming for the toddler of two elves to not have elf ears!
The Toddler Elf Ears by Suzue have got you covered by providing a pair of adorably small elf ears that angle slightly down and outward. They match the other two pairs of elf ears you'll find later on in this list, also made by Suzue!
These ears are usable for both male and female toddlers, and they can be equipped from the Earring category in character customization.
8. Bunny Ears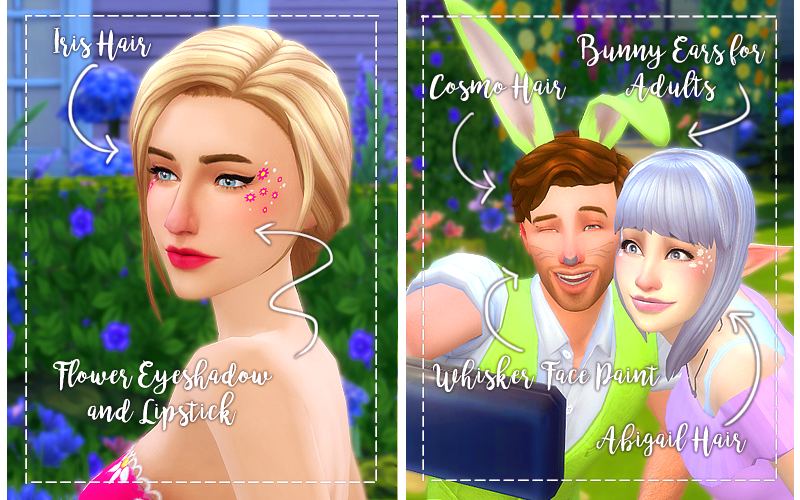 Now, this set is a bit on the sillier side, but cute nonetheless! The Bunny Ears from the Spring Fling Stuff pack are adorable and perfect for creating an animal style Sim.
The Bunny Ears are universal for genders and ages, so you can equip both adults and children to have bunny ears. While the other stuff included in this CC pack are great, you can really double down on the bunny look with a fitting nature-inspired outfit.
Paired with socks with paw patterns on them, you can truly transform your Sim into a human-bunny hybrid!
7. Maxis Match Goblin Ears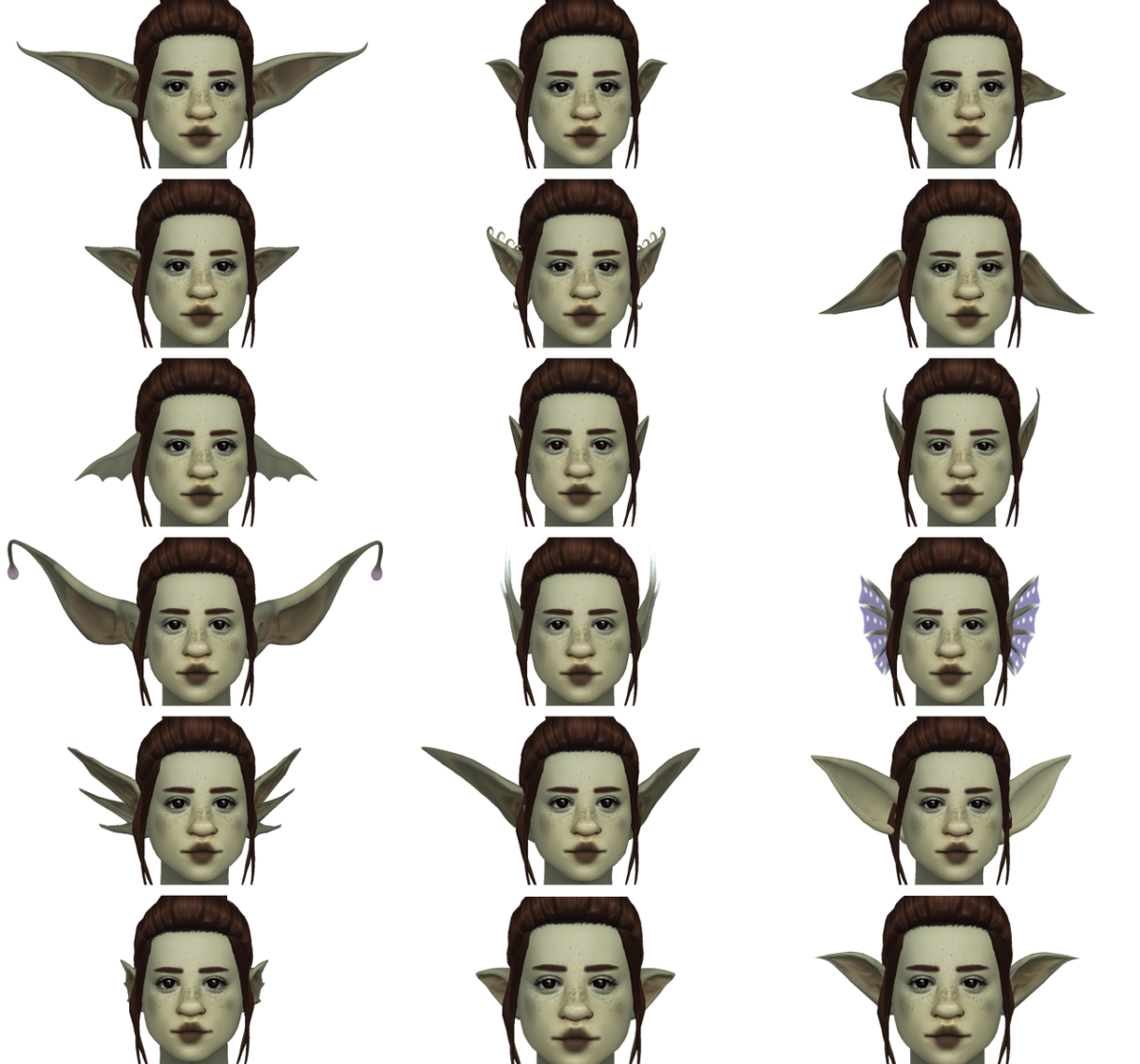 For fantasy fans on the other end of the spectrum. Having some goblin ears on hand adds whimsy to your Sims game in a simple and easy way!
The Maxis Match Goblin Ears CC set provides you with 18 sets of goblin ears. This set provides a combination of both long and short ears, each with its own unique set of qualities.
Some pairs share similarities with elf-style ears, while others are shaped to resemble fins. So, you can create land or sea goblins with this CC set! A few are also a mix of the two, resembling fairly-like qualities.
6. Magicka Ear Presets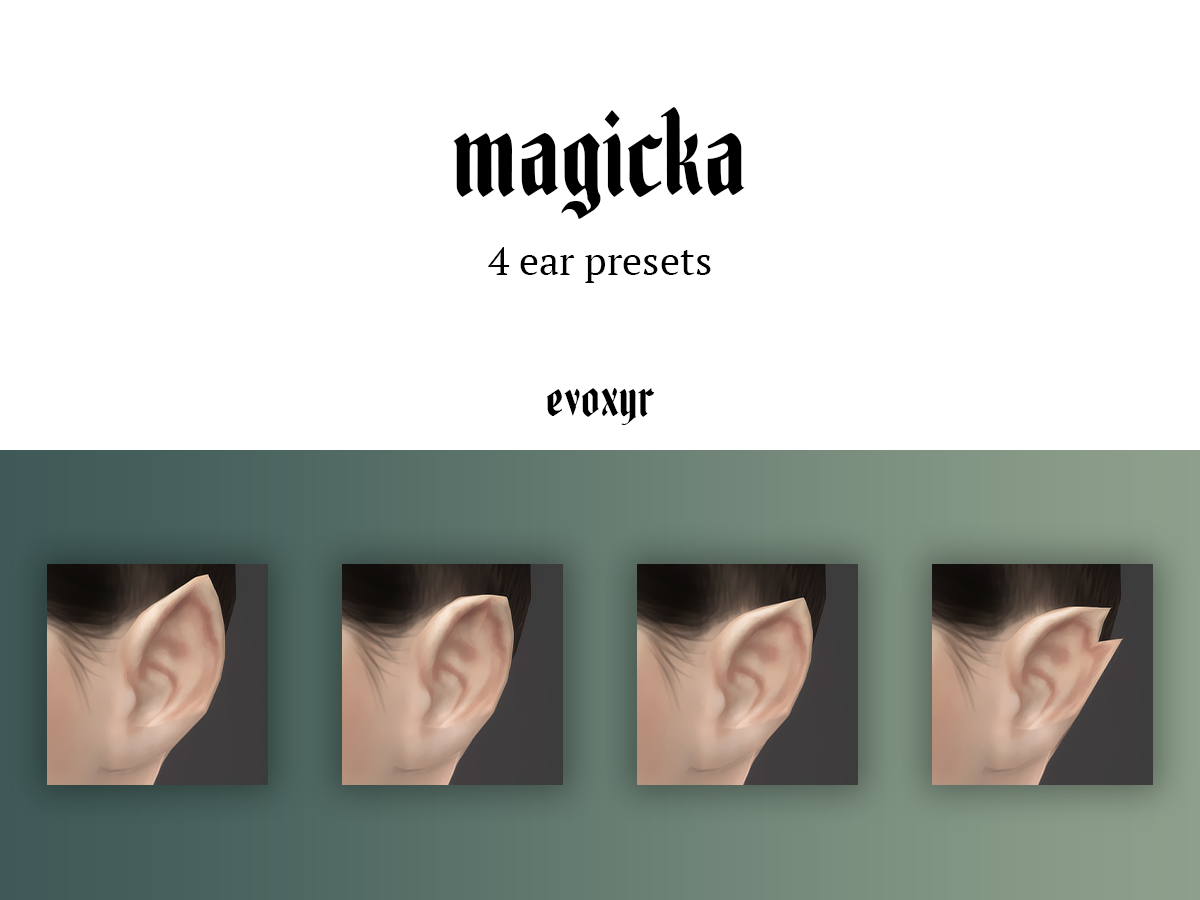 Looking for ears that stand out but not as much as elf or goblin ears? The Magicka Ear Presets CC set should be the right combination for you, then!
The Magicka Ear Presets CC set offers four ear presets for you to choose from. Each version in the set provides a pointed tip to your Sims' ears, with one version creating a split tip.
These ears are enabled for Sims of all gender and ages to use, so your Sim's children and elders can have pointed ears as a trademark of your Sim family.
5. Fantasy Fox Ears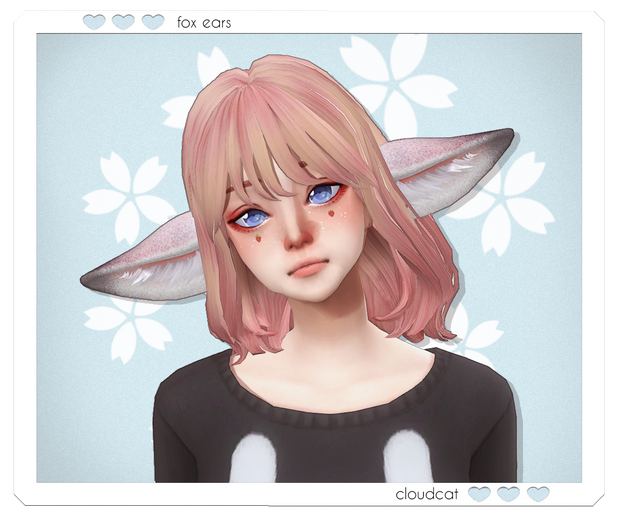 Another great set of animal-inspired ears are the Fantasy Fox Ears! These ears are quite large, making for a big impact on your Sim's appearance.
But they are an adorable pair of ears to have as they have the right amount of fluff to make your Sim also look friendly and approachable. These ears may be large, but they sit on the lower sides of your Sim's face, right where normal human ears would be.
These ears come in 8 color swatches, with two different versions. One version positions the ears at the side, and the other positions them on the top of the head.
4. Rat Ears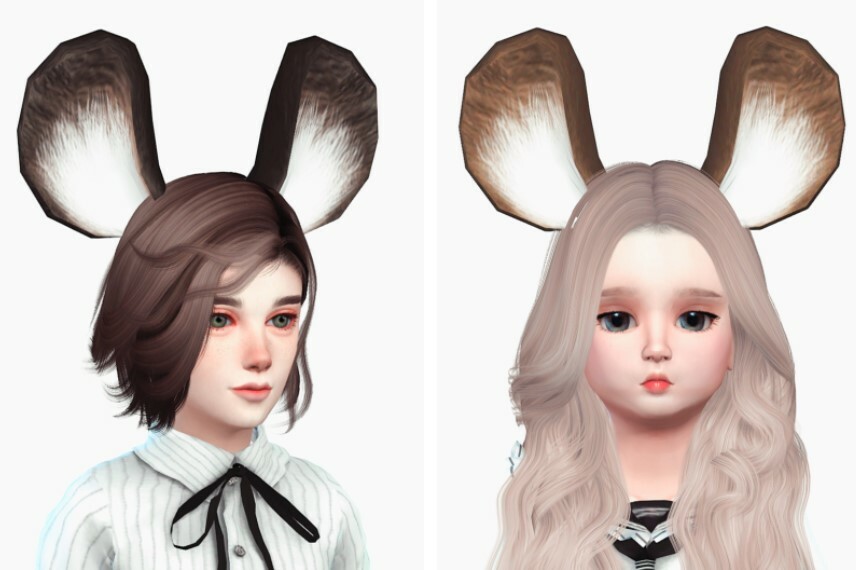 Continuing with animal ear options comes these adorable Rat Ears! These large ears can make any Sim look as if they had just appeared from a cabinet or hole in the wall of a giant's home.
The Rat Ears CC is fit for both genders and comes in 10 color swatches. The photos showcase these ears in a dark brown and light reddish-brown colors.
These ears are also incredibly detailed as the color fades into white on the inner portions of the ear, showing off the fur-like texture. You can also download the different versions, so Sims of all ages can have these ears equipped.
3. Pointy Ears Unlocked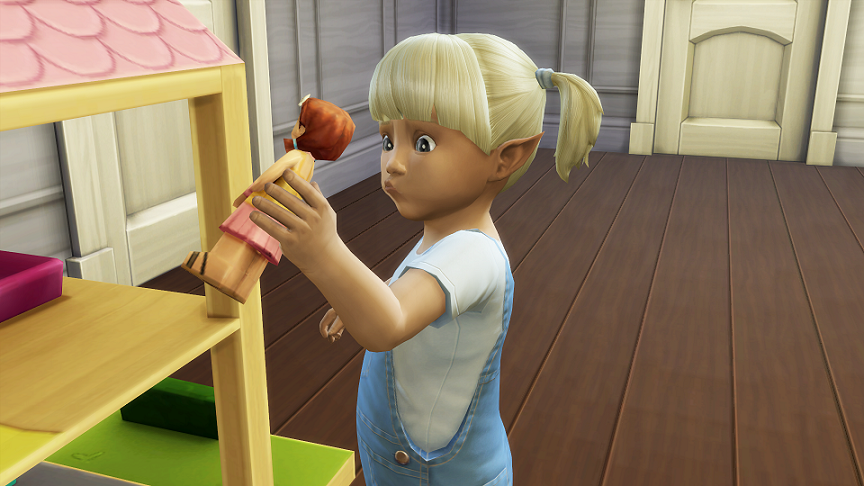 Want a bit more interaction and choice in how your Sim's elven ears look? The Pointy Ears Unlocked mod is a rather simple mod that enables sliders designed for Sim ears.
These sliders allow you to create custom-style ears for your human Sims so that every pair can look more unique. You can find these sliders in detail edit mode, and they can be passed down generation to generation.
There are multiple versions of this mod as well, allowing you to choose between randomized and non-randomized versions.
2. Suzue Elf Ears N3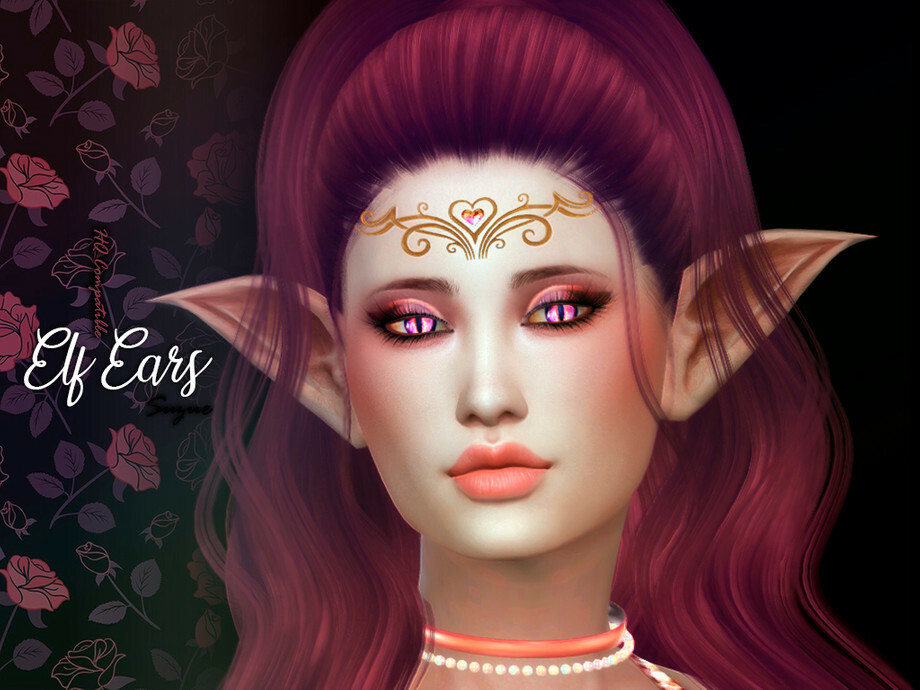 Suzue is a well-known name when it comes to elf ears and elf-related CC. The Suzue Elf Ears N3 presents another stunning pair of elf ears, but these ones do not angle upward.
These elf ears actually angle slightly downwards and reach farther toward away from the head. These elf ears are equipped for both male and female users, as well as from the ages of Teen to Elder.
These Suzue elf ears can be found in the Earring category in character customization, and they work with most skins.
1. Suzue Child Elf Ears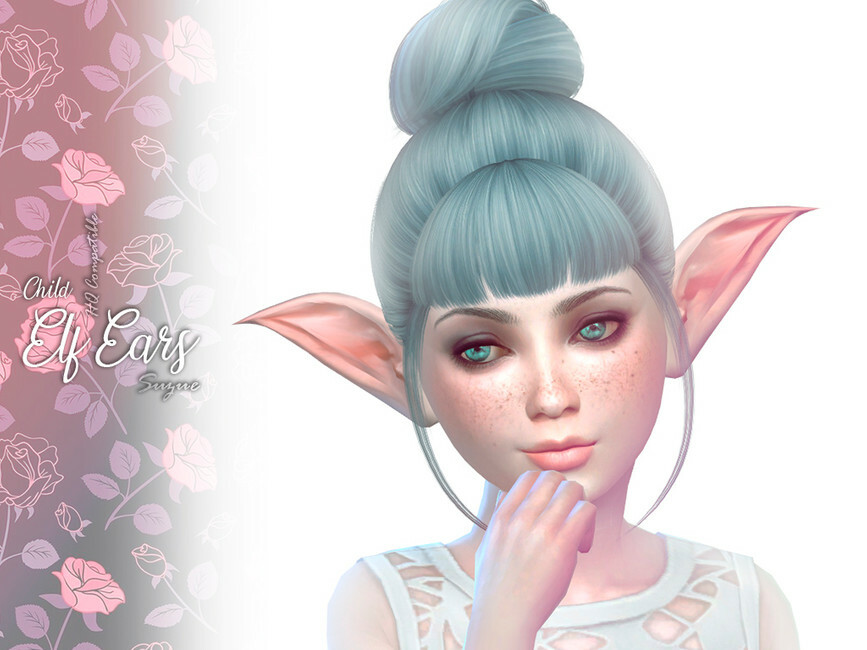 Can't forget elf ears for the kiddos on this list! Suzue comes to the rescue for your elven Sim children with the Suzue Child Elf Ears!
The Suzue Child Elf Ears share similarities of the Elf Ears N3 in both skin texture and angle of the ears. This set, however, is designed just for kids, both male and female. These ears can also be found in the earring category.
When combined with other stunning features, such as ethereal-looking eyes and skin textures or details, your elven Sims can look even more fantastical!