Sports anime is home to some of the most unforgettable moves and games of all time. People might not easily remember who won the 2017 U.S. Open, but they will never forget who emerged victorious between Shiratorizawa and Karasuno.
More importantly, each sports anime provides invaluable lessons in determination, hard work, and grit to overcome all the challenges of being an athlete.
All the best sports anime made us giddy with excitement, lightheaded with joy and overcome with sadness more than once.
Best Sports Anime
15. Initial D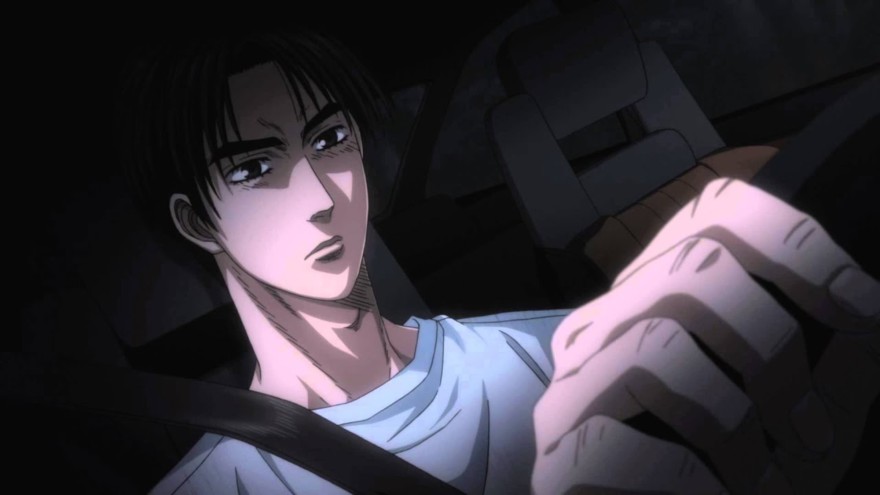 If you want a fast-paced anime that gets you the adrenaline you're craving for right at the comforts of your own home, then Initial D is for you.
It's basically a series about street racing, where drifting and those faster than the rest are considered king.
That's why most people are a bunch of car-heads. Takumi Fujiwara, the series protagonist, doesn't seem like he's affected by the craze.
But little does everyone know that he's the second-best street car racer in town! Now, who could be the first? I bet you want to know.
14. Run With the Wind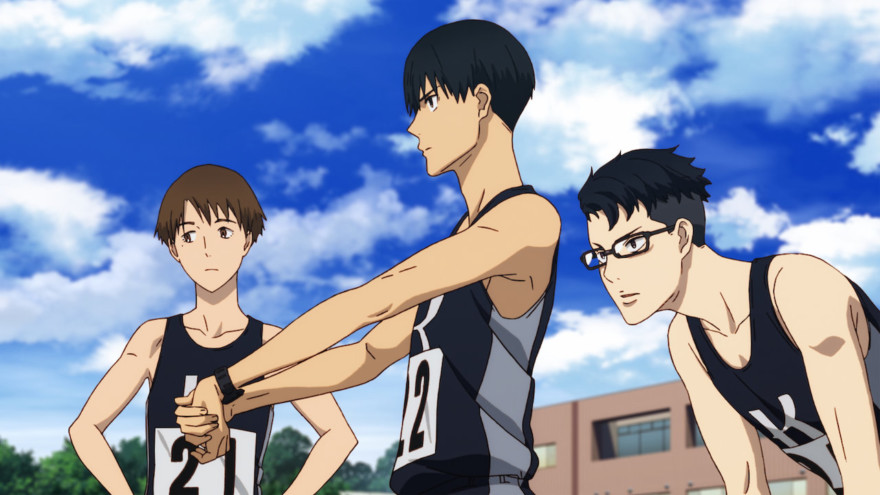 First of all, this anime deserves all the brownie points for finally recognizing that athletes exist beyond high school.
Here, we have 10 college students who decided to run a marathon. The premise is quite simple, right?
But every single one of these students has a unique and compelling story that will make you root for them in varying degrees, but with the same passion.
This is one of those shows where not one second of air time is wasted. The animation is impeccable, the sound design and music are piercing and ever-present, and the storytelling is just sublime.
Run with the Wind is a truly underrated gem in this day and age.
13. Ping Pong the Animation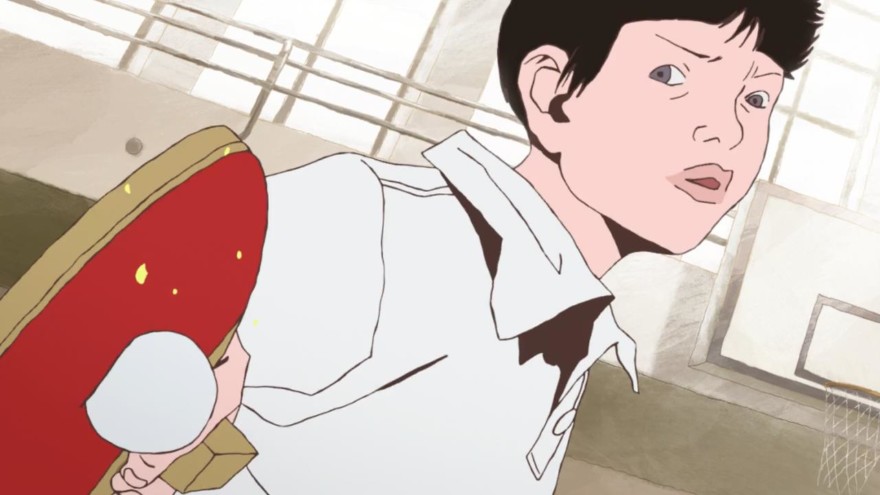 Forget flashy animation and gameplay that will make you palpitate just by watching because Ping Pong The Animation is not about any of that.
In fact, the simple animation and unorthodox art style might make you think twice about giving this anime a try, but when you do, you won't regret it.
This one is less of a sports anime than a coming-of-age story — a highly emotional adventure of two boys who are polar opposites but would fight the world if it meant being true to one another.
The rivalries, friendships, and betrayals will definitely leave you aching for more.
12. Yowamushi Pedal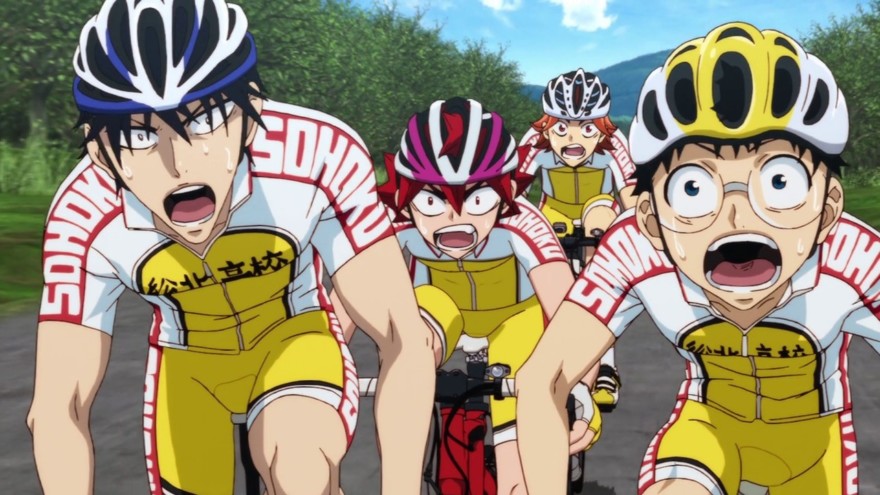 Yowamushi Pedal personifies the generic otaku (which I assume is present in all of us) with Sakamichi Onoda. He's a nerd, kind of a pushover, but he's also very, very kind.
To buy his favorite anime merch, he ditches public transport and prefers to bike the whole way, which isn't an easy route.
He then gets dragged into the world of competitive cycling, due to the fact that he has enough talent to go on.
As a Sohoku Bike Club member, he meets people like ShunsukeImaizumi and Shingo Kinjou, who have devoted their entire lives to professional cycling.
Yowamushi Pedal will take you on an easy pace to see how Onoda contributes to this struggling team as a total beginner.
We have to admit that Yowapeda has a lot of issues within itself, but it's not half bad. Not half bad at all.
11. Captain Tsubasa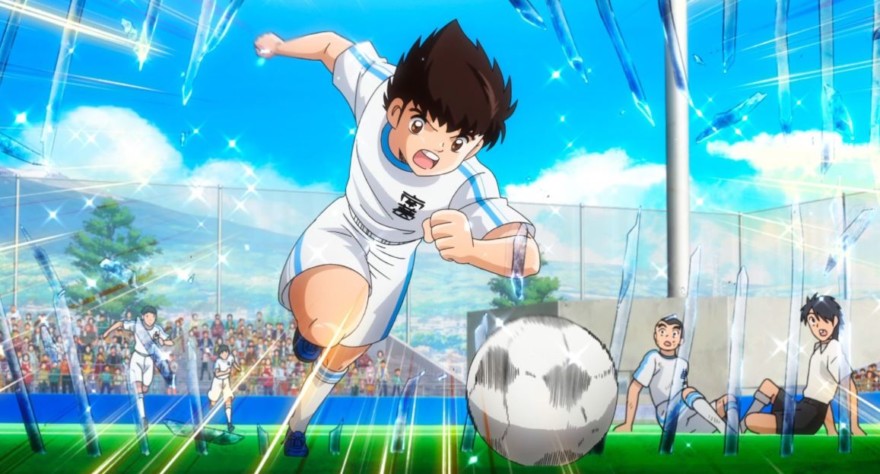 If you're looking for realistic football, then just turn the sports channel on because fantasy-like exaggeration is exactly what makes Captain Tsubasa such a joy to watch.
It also exudes nostalgia because, well, who doesn't know Tsubasa?
Compared to the old series, though, the art on this one looks like a total blessing.
10. Baby Steps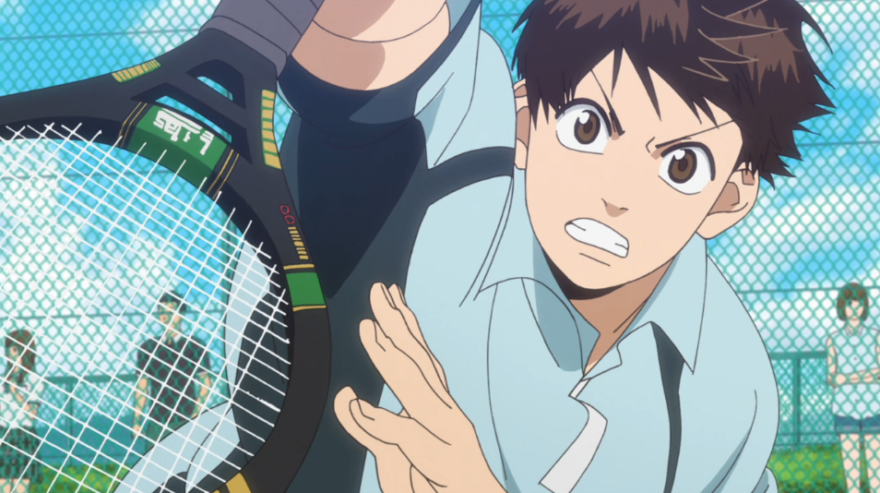 Baby Steps is a tennis anime that's not about a boy genius who got his talents from his father (Although we'll talk about this a little later).
It's about Eiichirou Maruo, who decides to pick up a tennis racket to improve his health.
So it's a pretty mundane story about a very real goal. If you want to follow the journey of someone who only wanted to do sports to become physically better, then this anime is for you.
9. Big Windup (Ookiku Furikabutte)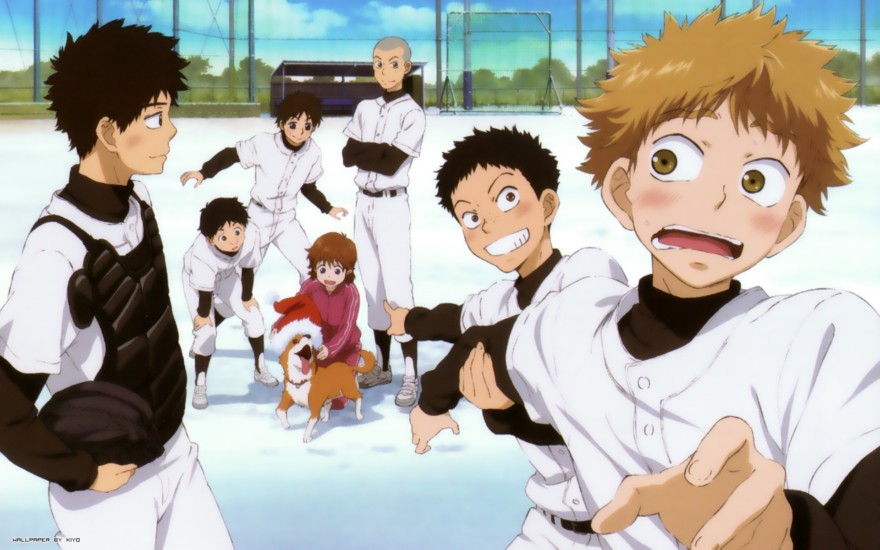 Big Windup is not your average sports anime. It's not an in-your-face sports anime who's gonna give you action right from the get-go. It starts slow, and it lets your feelings simmer.
Once you've invested in the characters already, that's when the show will really start. Oh, by the way, did I tell you that it's about baseball? But as you can tell, it's really more than just that.
8. Slam Dunk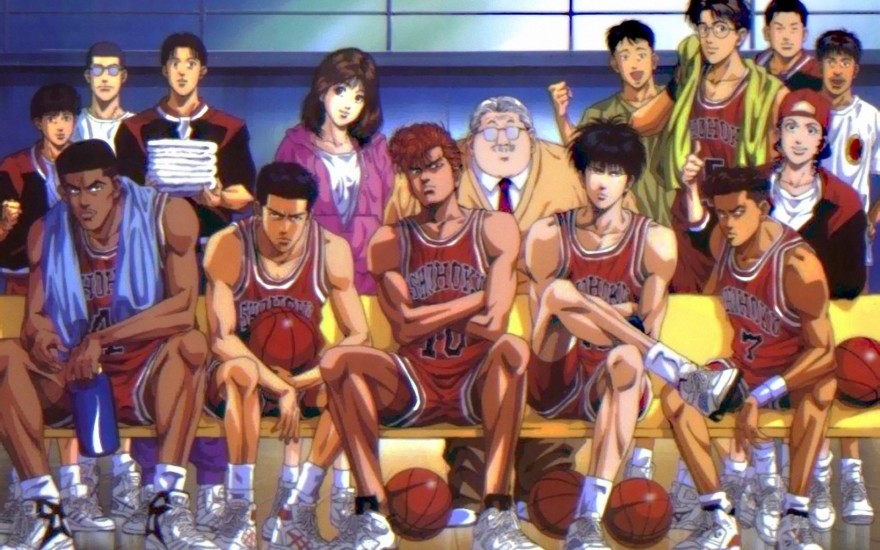 Two words: an instant classic. The jokes, speeches, and reaction shots from this anime continue to live on in the form of memes, and that's how you know this gem is one of the pioneers of sports anime.
It's really difficult to find a person (regardless if otaku or not) who has never heard of Slam Dunk.
It's a hilarious, well-written comedy that many still consider as their favorite anime, although many new and modern sports anime have emerged to take its place.
7. Eyeshield 21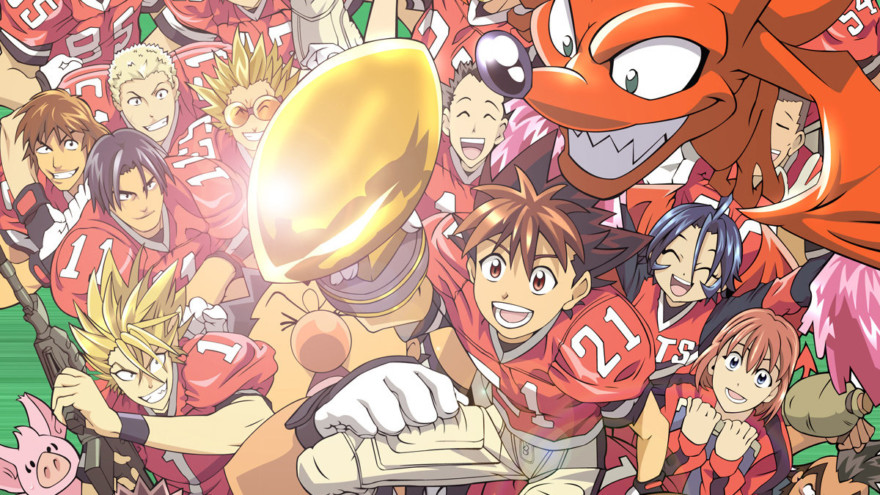 Eyeshield 21 has everything you want in a sports anime: a clumsy protagonist you can't help but root for, an action that can get your heart pumping for days, and a sports team that will do anything to make it to the world stages.
More than anything else, it's truly interesting to see Japan's take on American football.
6. Prince of Tennis
As promised, Prince of Tennis is also on this list because, let's face it, it's the best tennis anime ever created.
It's going to be kind of hard to top PoT anytime soon because it's kind of a genre unto itself.
But as the story goes, there's nothing much to talk about, at least for Ryoma Echizen himself.
He was born a tennis genius, whose father, Nanjiro, decided to give up his World Champion title to have a simple life with his family.
But the story of Prince of Tennis is not just about Ryoma and his journey towards maturity, but also about Seigaku, and literally every tennis player they get to deal with as individuals and as a team.
Do yourself a favor and watch this anime if you haven't already!
5. Hajime No Ippo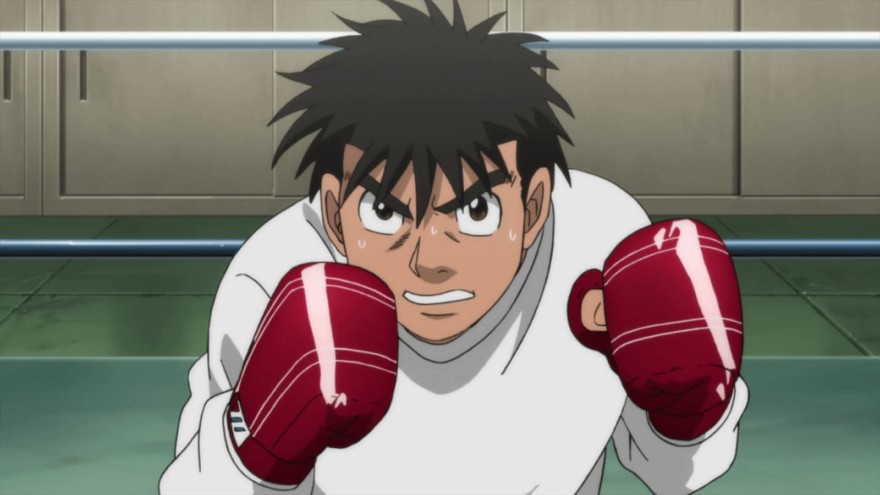 Hajime no Ippo is one of the classic and timeless sports anime that any otaku should not want to miss.
It basically tells the story of a kind and hardworking teenage boy who suffers from bullying all his life.
He then gets to meet a professional boxer who inspires him to change for the better through diving headfirst into the world of professional boxing.
Ippo's character is so lovable you'd want to root for him at every battle, no matter how easy or difficult it could be.
Plus, the series itself has the right mix of romance, comedy, and of course, action that makes all of its 76 episodes binge watch-worthy!
4. Yuri on Ice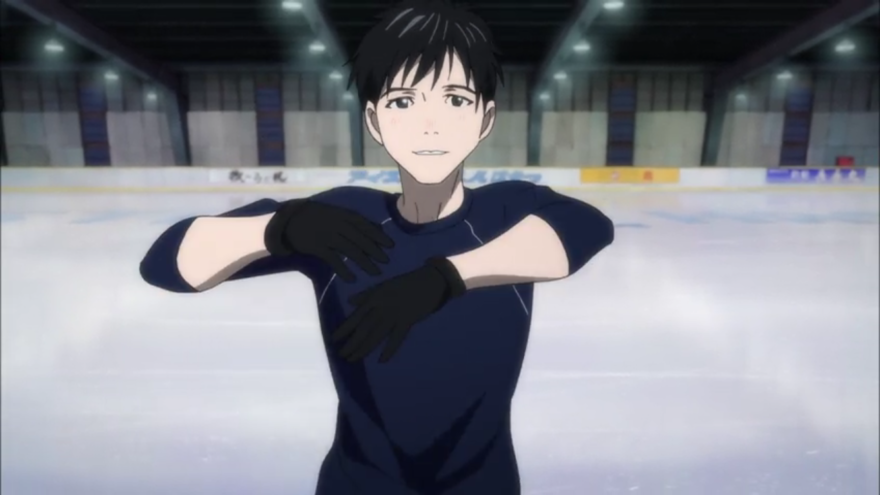 Yuri On Ice is one of the most impressive breakthroughs in sports anime in recent years
. Everything impressive about its character development and emotional buildup is just bonuses because this anime is worth watching even just for the skating sequences alone.
Also, the undeniable chemistry between the protagonist, Yuri, and his idol-turned-trainer Victor is enough to keep you swooning for days.
If you actually enjoy watching figure skaters compete in real life, then this anime can give you a rather intimate perspective into what makes a figure skating champion.
3. Kuroko No Basket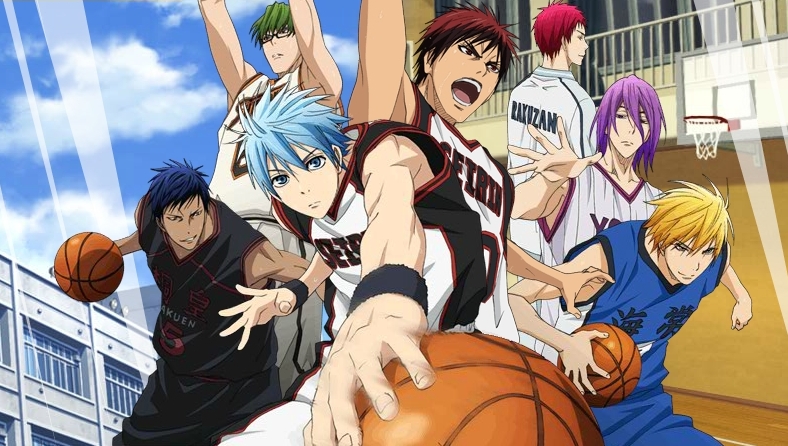 SlamDunk may have started the basketball anime trend, but Kuroko no Basket took it to the next level. It's actually a bit like Prince of Tennis with all the fantastical moves and shots.
But more than the fictional play, the story of Taiga, Kuroko, and the rest of the Generation of Miracles is just so amazing! That's on top of an awesome animation style that makes almost everyone look irresistible.
2. Free!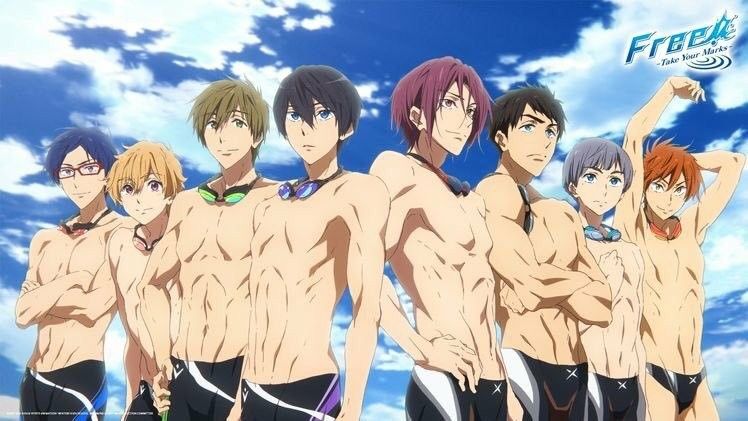 Speaking of irresistible boys, we have the members of the Iwatobi Swim Club from Free!
Unlike the rest of the sports anime here that talks about competition, Free is actually more about reuniting with childhood friends who you bonded over something you all were passionate about.
This is obviously a sports anime made for girls with the reverse moe and all… but anyone can get touched with the story of Rin, Haruka, and the rest of the gang.
1. Haikyuu!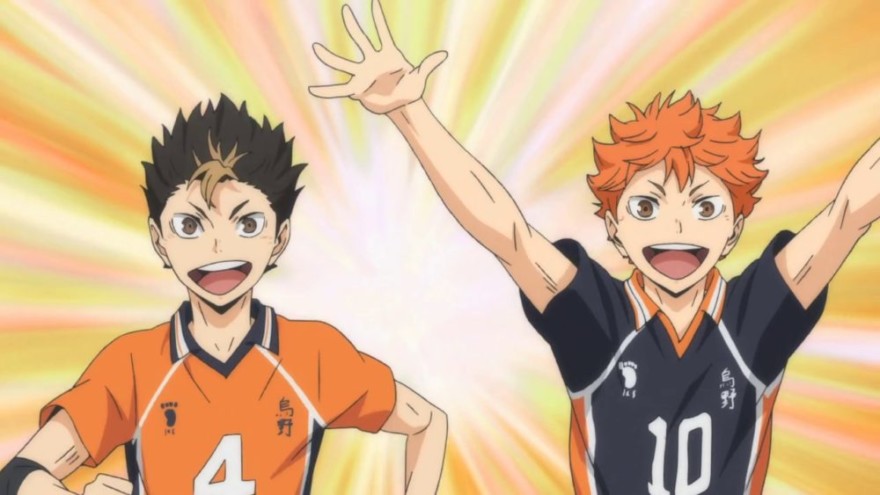 Volleyball nuts waited years for a sports anime that would specifically cater to their sport of choice, and when Haikyuu! finally arrived, it certainly did not disappoint.
The protagonist, Hinata, maybe your typical shonen lead just like Naruto or Luffy, but you will surely find him irresistible, especially when taken along with his teammates, who all have epic moments that will cause you to pick your jaw up from the floor.
Every player is given a chance to shine, and even if you can't care less about real-life volleyball, the drama, action, and considerable comedy packed in this anime can surely make you fall in love.
Final Thoughts
So tighten your laces and pull up your headbands before you binge-watch any of these 15 best sports anime to ever exist — the excitement you will get from watching is all the cardio you need today, mind you.
You might also be interested in: