Released in 2004 and developed by Valve, Half-Life 2 has garnered some of the highest scores in the gaming industry from critics. The game was praised for its physics and advanced graphics at the time.
Although the graphics now might seem dull and old school, mods are there to bring the game, physics, and many other interesting stories back to life.
Here are the top 15 best Half-Life 2 mods that will create nostalgia like none other.
Best Half-life 2 Mods
18. Mission Improbable

Having a new adventure to play in any game is exciting. The Mission Improbable mod was released specifically for Episode 2.
The goal of this new story arc is for Freeman to successfully reactivate a listening post. Freeman sets out to accomplish this goal for the Resistance, only for things to go south and fast.
In order to complete the mission, you, as Freeman, have to calm down the chaos. Along with the new story, the mod also comes equipped with net, custom art for the scenes.
The mod also showcases over 300 new models, with new textures as well.
17. The Stanley Parable

Half Life 2 was first released in 2004, with the well-known walking simulator The Stanley Parable releasing in 2013. However, the free mod version came out first in 2011!
The Stanley Parable mod showcases how experimental the game became. The mod is one of exploration, with a heavy focus on storytelling and examination.
Without giving too much away, as the creator intended, The Stanley Parable mod is one that you won't forget or regret trying out.
16. Garry's Mod

Garry's Mod is a well-known sandbox tool, one that can be used for Half Life 2 as well. With Garry's Mod or GMod as it's also known, you can pose characters using its ragdoll template.
Not only that, you can build scenes and craft weapons. Garry's Mod is the ultimate way to craft and situate new scenarios using Half Life 2 characters.
This mod provides freedom unlike any other video game or mod, so if you are in need of some dire creative flexibility, try using this mod!
15. Half-life 2 Update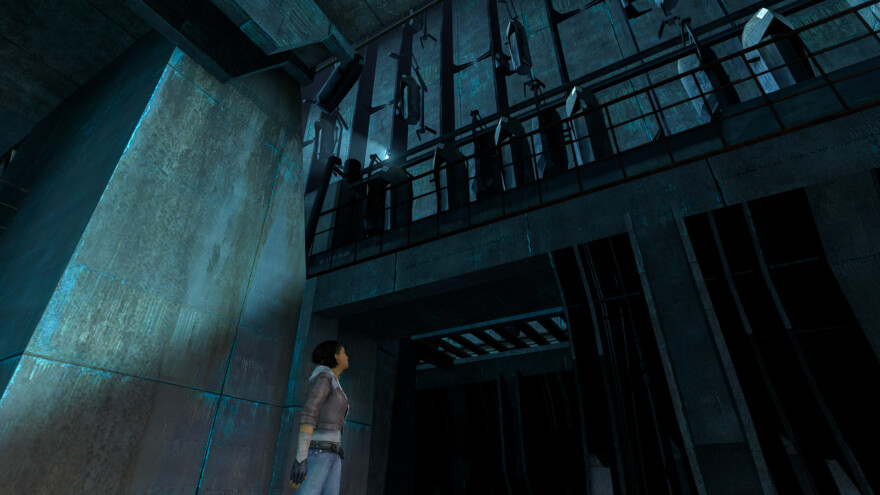 Half-Life 2, although one of the greatest games to be made, does not really have superior graphics according to today's standards.
If you don't want to remove the feel of the original game but simply add a bit of visual enhancements, then Half-Life 2 update mod is for you.
The mod enhances the lighting in the game, improves the fog texture, and fixes a lot of visual and gameplay bugs.
Consider this mod as a quick and light remastering, a bit of makeup to look great.
14. Guard Duty

If you enjoyed playing blue shift, then guard duty is the perfect mod for you as it brings together blue shift with Half-Life 2 mechanics. All the maps are recreated to bring better gameplay while ensuring reality, maps are enhanced and enlarged, enemies are smarter, more enemies are added, scripted scenes, and more.
A fan of Half-Life will always have a special place for blue shift since it came during the time of despair as many waited for the new Half-Life. With this mod, blue shift is back and on steroids.
13. Minerva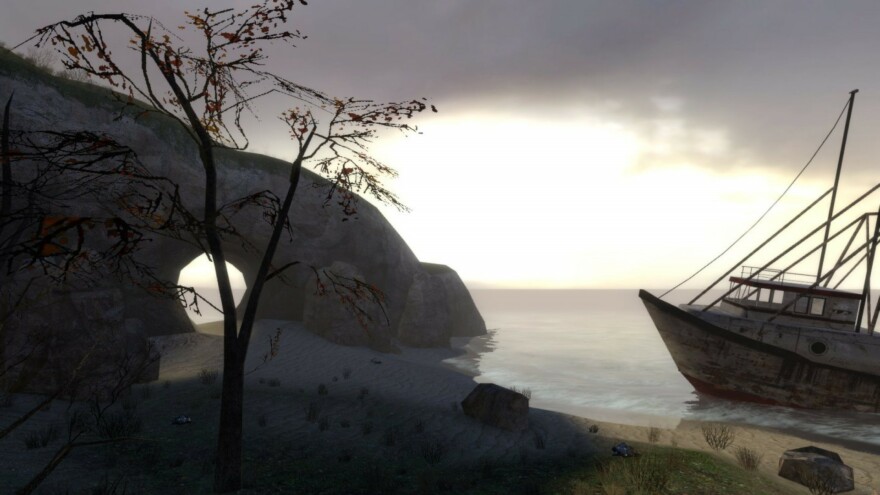 Feeling adventurous? Why not get Minerva installed and play a new chapter that was created by the modding community.
The gameplay starts off with your character thrown from a helicopter on an island that doesn't make much sense.
Trying to find your way out, you'll soon realize that there is more to the island than what it may seem.
Get to the bottom of it as the thrill continues to escalate, Minerva shouldn't be missed by anyone. It's so good, even the game developers hired the person responsible for it.
12. Smod

SMOD is like taking Half-Life 2 and pushing it through a mad max chase scene. It's fun, exhilarating, but at the same time disastrous.
The mod changes a lot by adding in new NPCs, 20 more weapons, customization and tweaking options, new game modes, and more.
It's a whole 360-degree turn on the game as everything feels so new and challenging. You don't want to miss out on this.
11. The Citizen

Fight the combine and give rise to a human resistance like never before. The citizen is a new storyline that sees a man pushed towards the extreme as his life starts to fall apart.
As a way of distraction from this kind of life, the citizen takes new friends and stands up against the resistance only to find more grief as the story unfolds.
The obstacles that you need to overcome can be challenging, but nonetheless, this is one of those mods that will keep you entertained for hours.
A new storyline with new gameplay is what The Citizen is all about.
10. Nightmare House 2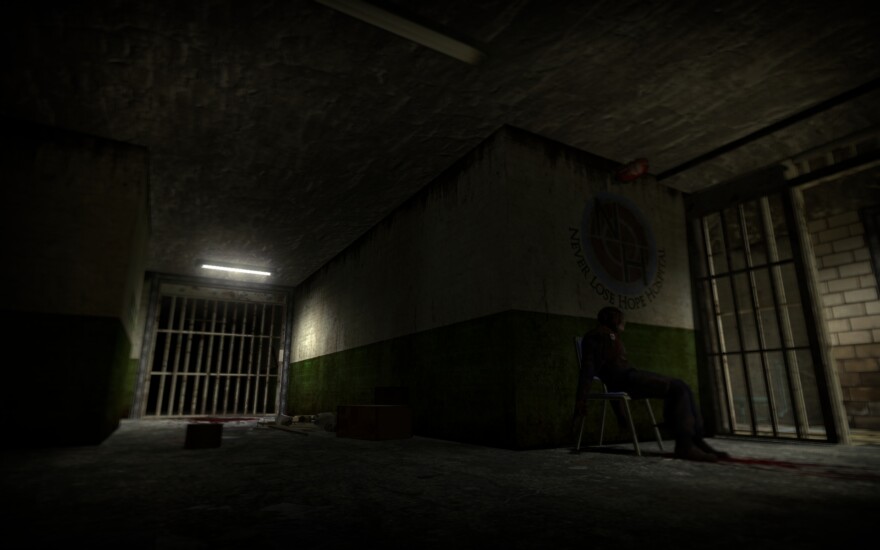 Ready for some jump scares that will have your heart pounding and racing throughout the course of the game?
Nightmare House 2 is a map added to Half-Life 2, well, it started off as a map, but due to its success, the maps have increased, and the storyline expanded.
If you're afraid of little ghost girls popping around you, then avoid this mod at all costs.
But if you want to cross the line between reality and a dream as you try to figure your character's past and how you ended up in an abandoned hospital, then this is perfect for you.
9. Entropy: Zero

Half-Life 2 is all about the protagonist, but what if you want to be the bad guy for once? What if you want to take control of the combine and bash some human citizens to fizzle out the resistance?
Entropy: Zero lets you take charge of a Metro-Cop as you destroy the citizens as fast as you can, slowing down is not an option. You're without an HEV suit, hence think fast.
The mod sees a wholly different combat style, violent chaos, custom soundtrack, and more. Experience the other side of Half-Life 2, the bad guy side.
8. Cosmonaut

Want to have similar gameplay but something different? Try cosmonaut, a mod that keeps a similar style of gameplay but changes everything like new locations to explore, puzzles to solve, exciting enemies to face, and weapons to check.
The gamer takes control of a cosmonaut that reaches Earth only to find that the planet has been taken over by the combine.
The destiny lies in your hands. Do you bend the knee to the combine, or do you break some enemies and take back Earth? Cosmonaut is exhilarating, entertaining, and doesn't feel old. Check it out!
7. Get a Life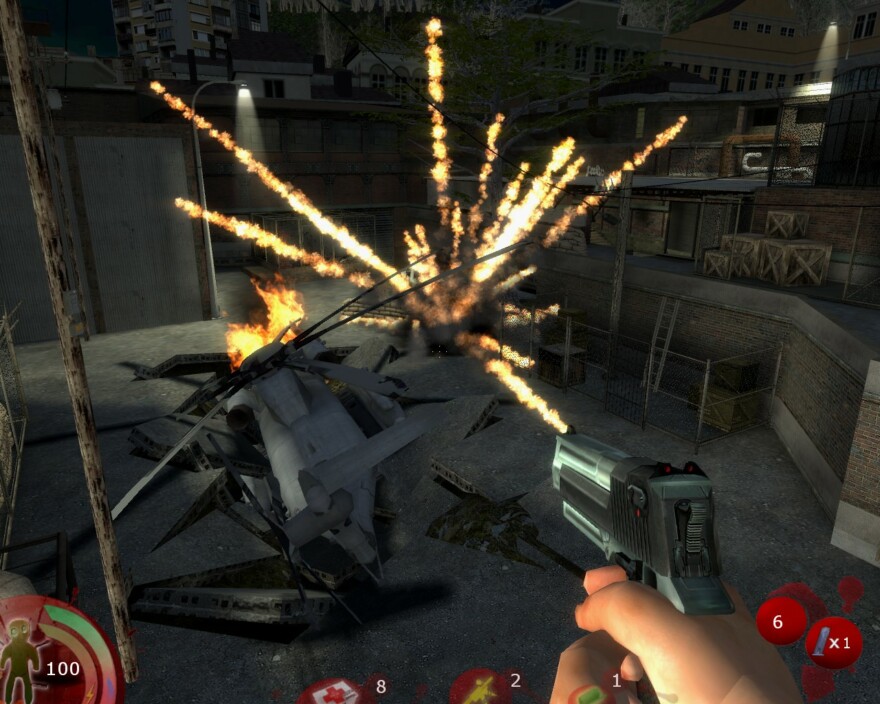 You might've noticed the pattern of the mods and start to feel that the mods are an entire "new" game on their own.
That's because Half-Life 2 physics is one of the best, and the gameplay is perfect, hence these characteristics have been shifted to a different storyline to provide different gaming experiences.
In this case, get a life is a mod that brings in a different storyline of Alexander Zemlinsky and adds a better HUD, new maps, new characters, new weapons, and more than 10 hours of original content.
What else could you ask for?
6. The Gate 2

The Gate 2 is all about the time gate sending you into another dimension to another world where you get to face new challenges, new monsters, and new terrains while gaining access to new weapons too.
The mod has a movie-style script and a complete soundtrack making it one of the best mods for Half-Life 2.
Like many other mods, this one uses the same engine of Half-Life 2 while bringing a completely different storyline.
5. Research and Development

Looking for a point-and-click adventure in an FPS game, your best bet is research and development.
The mod takes half-life 2 physics to another level as it removes all the weapons leaving you with the gravity manipulator gun.
Use the gun to defeat all the challenges that come your way. Crush your enemies between stones or throw exploding items at them. Use physics to beat your enemies and advance forward, a challenge worth playing.
4. Silent Hill: Alchemilla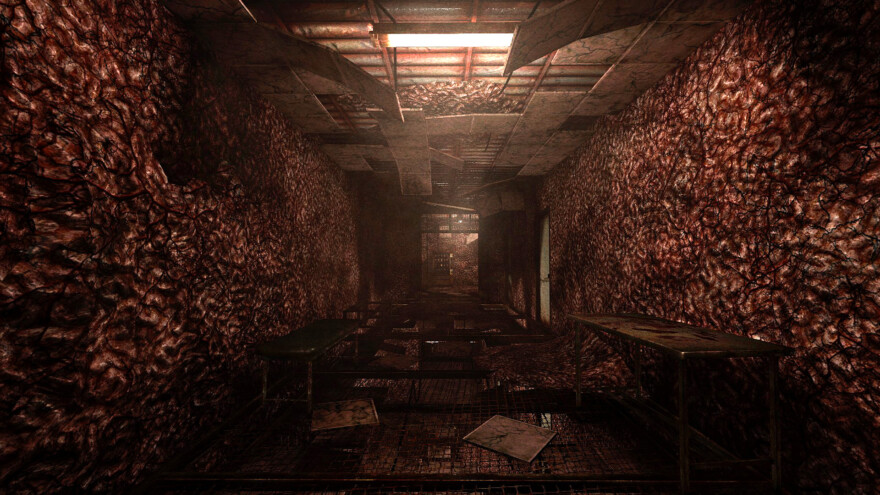 Bring back the classic eerie environment, the supernatural fog, and the detailed aesthetics of silent hill to Half-Life 2 with silent hill: alchemilla.
You'll be so encapsulated by the game and the detail of the mod that you won't notice that there are no enemies in this game.
Yes, solve puzzles and be enchanted by the creepy soundtrack as you try to complete this madness.
See, It's amazing, silent hill fan or not, you need to give this one a go.
3. Hellsound Dreams

Another great horror setting can be seen with hellsound dreams. The mod seems to be based on nightmare house 2 and has a total of 4 episodes.
Solve technical puzzles, avoid dangerous traps, and reserve your combat skills until the end, the final act.
Without saying too much, hellsound dreams are filled with puzzles that will have your mind hurting and heart racing. It is perfect for those looking for a thrill.
2. Black Mesa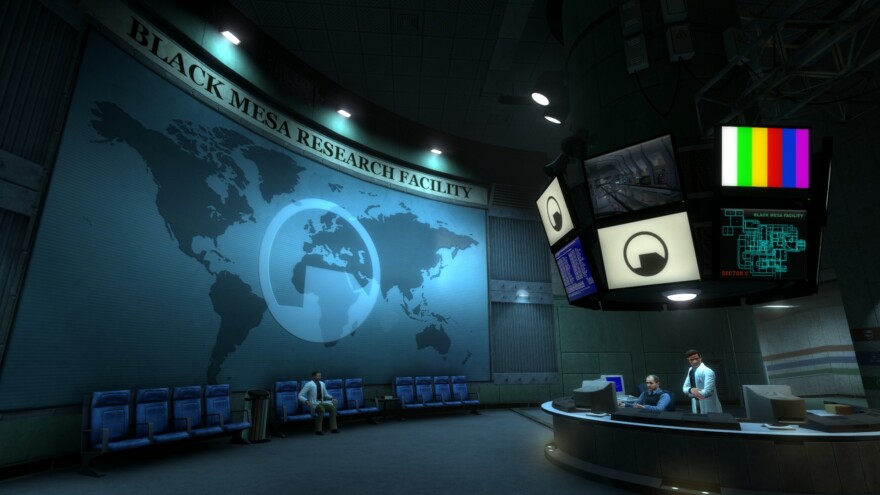 Our personal favorite mod for Half-Life 2, black mesa. A disclaimer before we get into what black mesa is, the mod needs to be purchased; however, you can find older versions for free with a quick internet search.
The graphics have taken a step up on this newer version as you fight your way through Aliens that came about due to an experiment going completely wrong.
The campaign is great, and the visuals with physics are just stunning, 15 years in the making, and the developers have delivered.
1. Mmod

MMOD is a complete collection of mods that lead to a great gaming experience. Gunplay is enhanced, combat is elevated, and the music does not stop.
The NPCs have new abilities, new weapons, and a new vengeance to bring down their enemies, You.
So be prepared for the worst as you arm yourself with the latest technology, enhanced visuals, new soundtracks, and more.
The MMOD has everything from mounted guns to the viciousness of enemies, making it a new experience that is challenging and at the same time chaotic fun.
You might also be interested in the following: