An addictive action role-playing game released in 2019, borderlands 3 focuses on a story that involves completing challenges, annihilating your enemies, and looting treasures and bounties for survival.
The customizations and options in the game are vast, allowing players to have access to one billion guns. You'll never end up with the same gun twice.
The game received immense positive reviews from critics for its improved skill ranking system, player movement, and the vast variety of weapons it has to offer.
However, the best part about the game are the mods as it further enhances the gaming experience without any hassle to achieve it.
Here is our list of the top 12 best borderlands 3 mods that you can install and elevate your gaming experience with new visuals, new customizations, and new scenarios.
Best Borderlands 3 Mods
12. No Intro

Intros are great as they set the entire scene of what might be happening next.
However, if you're playing the game daily, you'll slowly start to notice that some intros can't be skipped at all.
It can get really tiring watching the same intro over and over again. Save yourself some time with no intro.
The mod removes all intros that can't be skipped helping gamers save time and get them right into action. This is one of those quality-of-life mods that everyone should have.
11. Level 50 Zane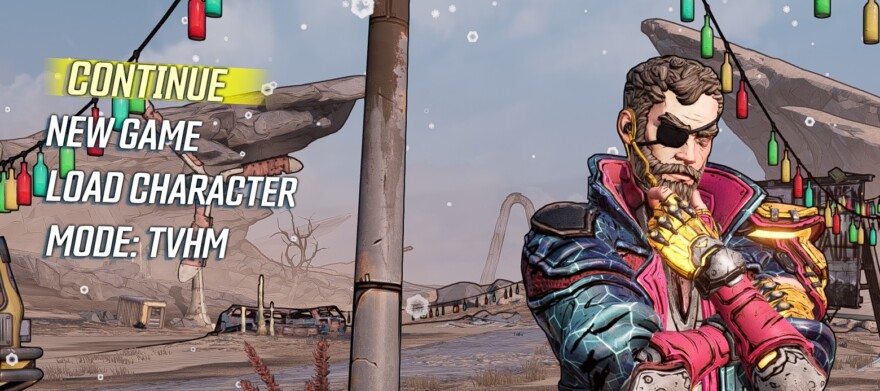 Operative class character Zane can be buffed with level 50 zane. The mod offers three options to gamers where they can select Zane in three different forms; basic twinked and ball buster.
If you're up for a challenge, then select "ball buster," which would give you Zane with no inventory at all.
The way Zane should be played. However, twinked Zane comes loaded with an inventory filled with all the goodies that will help you clear the stages easily.
If you like playing with Zane and want to see its true potential, then level 50 Zane should be top on your list of mods.
10. Super Saves

Looking for the best adventure of your life without all the prep work? Super saves is one of those mods that will have you coming back for more.
The mod is filled with 100 save files that gamers can access and enjoy.
These save files have the best inventory, superb skill tree mods, and more stepping up your gaming experience without making any effort.
You need to check it out if you're not in the mood to acquire these items yourself. Skip all the efforts of nurturing your character and simply enjoy the fruits.
9. You're a Wizard Fl4K

Want to play with the best wizard builds? You're a wizard FL4K will make your dreams come true. The mod has 4 different main builds with optional files for further addons.
If you're one of those people that enjoy wizard builds and would love to see your enemies drop dead, then this mod will do wonders for you.
Play with the best builds without having to make an effort of collecting the right gear and skills. Wizards all the way!!
8. Clean Reshade Preset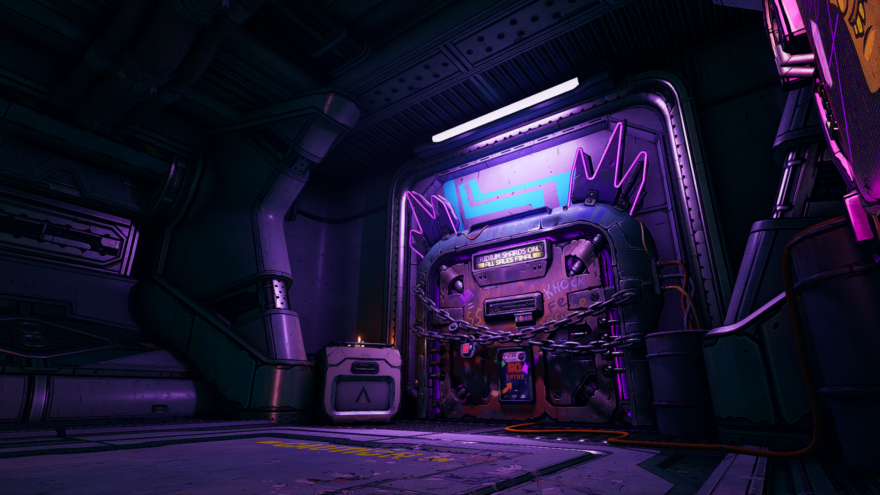 It's only fair that if you're improving the gaming experience with mods, then you should up the visuals as well.
You know us, we love some visual upgradation mods, and clean reshade preset is our favorite.
The mod ensures a clean, crisp visual by working on deblur, curves, tonemap, and more.
Trust us, the mod will improve your gaming experience exponentially.
7. All Vault Hunters

There are certain classes in the game that only get unlocked when you complete the game once.
However, not all of us have the time to play the game over again just to experience a new hunter class.
All vault hunters unlock TVHM and mayhem mode with 2 vault hunters leveled at 30 and 65.
Choose the mode that you want to enjoy and the character you want to play without all the hassle of completing the game once. Check it out if you enjoy playing with vault hunters.
6. Character and Items Gamesaves

This mod literally sees the game completed multiple times. Character and item game saves is a mod that includes all character save files where the main story mission is completed, while gamers can have access to a plethora of items that were collected while completing the character storyline.
There is even new gear from the arms race. This is like the ultimate trainer mods for many games but in the form of save files, how cool is that.
5. Bloody Harvest Update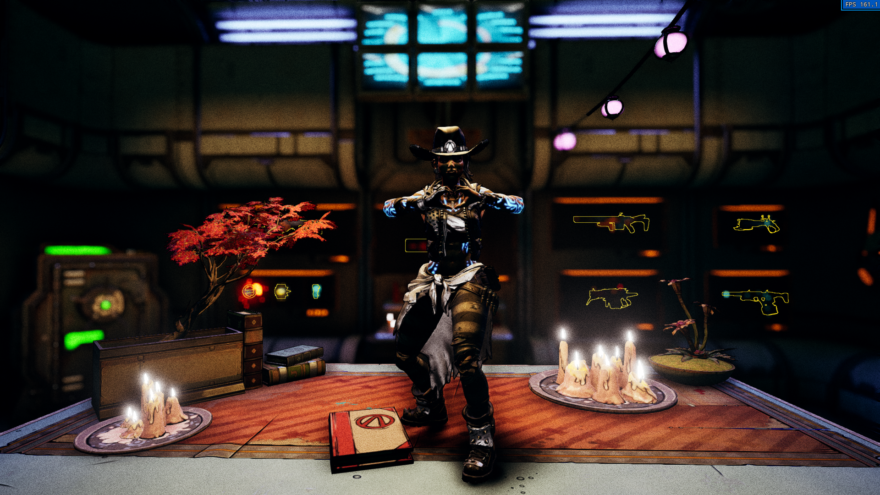 Tired of playing Zane and want to try your luck with the vicious Amara? Bloody harvest update is a game save where gamers can play with Amara with all the anointed gears.
There are guardian perks available and lots of cosmetics unlocked.
New terror anointed weapons are also added to the mix, making Amara a deadly character to play with. Fans of Amara shouldn't miss out on this.
4. All Red Text Weapons

Want to have all red text items in your bank? All red text weapons make that possible. Gamers can expect new weapons and shields in bank with all the items updated to mayhem 10 and level 65.
All skins, heads, and all vehicle parts available without any hassle. There are a total of 33 new weapons that players can choose to wreck mayhem on those that try to stop you.
3. Demolition Moze MH10

Take control of the badass mechanized infantry Moze with demolition moze MH10. It's the perfect save as players get to play level 60 mayhem 10 Moze with all the right gears and anointments.
Moze now has infinite grenade spawns and no need for reloading with BBB and cloning maddening tracker.
The character has a 50% increase in elemental damage and loads of cool guns to choose from. Moze is really fun to play with, but the mod helps up the ante by providing a bit more firepower to Moze.
2. Giant Weapon. Invisible Weapons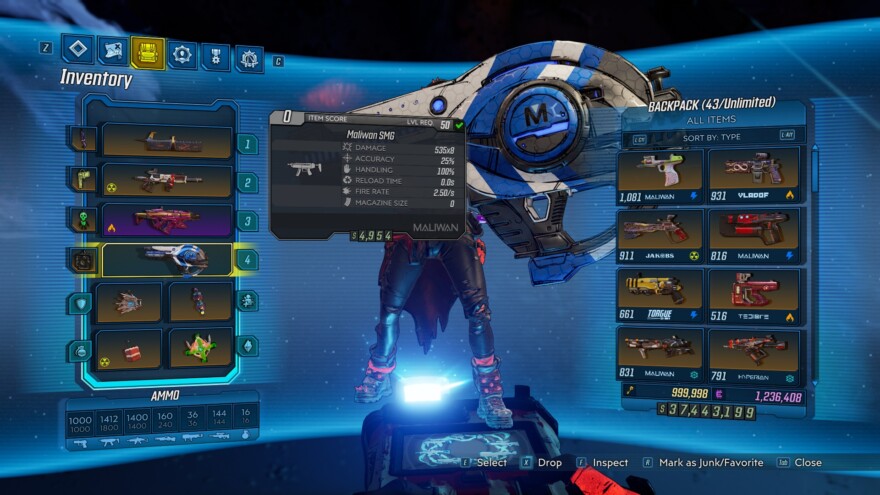 Anything that you ever imagined getting your hands on in borderlands 3, "Giant weapon. Invisible weapons," will help you achieve nirvana (everything that you could ever hope for).
The mod unlocks all the weapons, all the armor and gear, all characters and modes, boss items, and more.
Grenades, shields, and artifacts with all skins, all stats maxed out, and a million keys are also available!!
1. All Items Game Saves

This is another mod that unlocks all the items. It's different than the other mods mentioned earlier as all items game saves have unlocked all the items at level 65.
All the characters have a different class with their particular weapons, making them a superior build than just pouring all the items onto a character.
Main campaign and DLCs are completed in this mod, however, players can venture into completing challenges and side quests.