Skating is one of a kind experience, both in reality and the virtual world. The Skating fans would know about all the classic skating games back in the day that was pure fun.
Skater XL is one of the most talked-about games in the skating world.
Here is a list of the 30 best mods that you can use with this game and make it even more fun. You don't need to have them all, you don't even need them at once, you can always experiment with them to find the right combination for your game.
Best Skater Xl Mods
30. Unity Mod Manager

There are certain prerequisites to modding this game that will allow users to inject the skater XL modes into the game, those are called Unity Mod Manager. Its function is to manage updates to other modes more simply and easily.
After installing this, the user will have to download the first mod for the game that is the XLShred Menu, which is necessary for mods to work. It works by implementing the mod's code in the game.
Luckily, the comprehensive and more detailed guide to installing these mods is made by JBoogie to let users know about what more the mods offer to the game. This one is the mod of the mods!
29. Babbo Settings
The next mod is Babbo Settings, which is a complete game-changer in its way as its advanced technology allows users to change the graphics and visuals of the game as they desire, which normally doesn't seem possible, and add some fun stuff to the game.
This mod is a combined graphic settings interface that also includes a visual filter that brings a new life to the game by adding some additional stuff like ambient occlusion, grading of colors, and an option to a faux fisheyes lens when you record the clips.
It enhances the visuals for screenshots and recording in a way that no other mod can do.
By using this, you will get rid of that awful motion blur that usually appears while recording clips. It can be installed from the Skater XL Modding community Discord Channel.
28. Xlmultiplayer

The XLMultiplayer allows you to skate online with your friends in Skate 3.
With this mod, a user can rig up a sweet skater XL multiplayer server.
Though It comes with one disadvantage where an ugly red dot appears on your screen, the eyesore you get from the light is worth it as one disadvantage could be ignored if it's coming up with more advantages that give you a near to flawless multilayer skateboarding where you can join any server you want as servers are lag-free.
27. Primitive Clothing Pack
A primitive clothing pack takes things to the next new level of being cool.
This mod is another clothing pack that allows you to wear different new varieties of clothes while skating to look more cool and fabulous. This includes an incredible variety of hats, shirts, and hoodies that can be customized according to your character.
What could be more fun than playing the game in your favorite customized attire?
Though this mod doesn't have any contributions in making your skating skills any better, of course, that can be done only by practicing it more, it provides you with an opportunity to rock the game by looking cool.
26. Berlin XL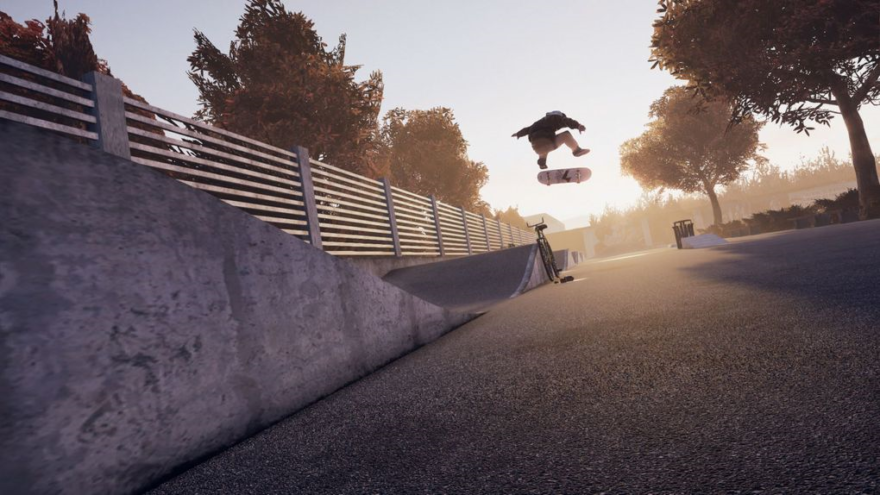 Berlin XL mod is used to recreate an entire city when a skate part is not big enough for a custom map.
The best use of the berlin XL mod is when the game starts to feel a little stale for the user, it then provides multiple skating styles, which a user can download to add more fun to the game.
Berlin XL allows streets and parks playable in Skater XL as if it's true to life and is the most ambitious custom map ever made in the history of gaming.
25. Nike Air Force 1-3 White
Nike Airforce 1 introduces incredible features of shoes into the game. These iconic shoes are of beautiful and fabulous designs, which are called Nike Air Force designs.
While you are having all the fun, why not put your character in nice shoes!
24. Skin Editor
The skin editor adds more fun to the game allowing users to dress their character according to their choice and change them as often as they want. And that too without modifying the in-game assets and textures.
This mod is a complete package that provides a user with convenience, fun, as well as a time saver so that they could focus more on their game rather than modifying the game's texture first through the shared assets file for which they had to hunt for the path I.D.s to change the characters dressing before the existence of this mod.
It also offers users to choose new different hat types that includes beanies, ski mask, a five-panel hat and much more. This mod can also customize your board Menu side of the Stats menu by pulling out textures from your skateboard category.
This mod does all the work by using an XLSE file that makes your textures pop more. The fun is truly endless as new textures are created and updated daily.
23. Gear Utils
If you want to know the true meaning of customization, then you should download the Gear Utils mod.
This mod only works with the latest version of the game and gives the user more and more control over the character's features in the game.
Via this mod, a user can change their appearance by altering their color choices, changing their beard and hairstyle. They may add a ton of different gears to their characters.
Obi-Wan and Van Dyke are the available options, and these cannot be described in words. Only by downloading this mod can the user enjoy the experience of various features.
22. Stats Menu

The Stats Menu allows you to tailor the game according to your style and choice.
This mod is one of the recent mods provided by the community but is essential. Gamers can fashion your game in many ways by changing everything from your gravity and push height to flip and push speed.
These parameters help you when you are trying a difficult line by giving an edge for you to tailor your game. This mod is also called a two-part mod as it has a second menu for the customization of the board.
It also contains a variety of options involving the rotation of the board with your body to provide more control over your tricks and the auto/manual catch. These options are present on top of the slider settings.
21. Hollywood High
Hollywood high is one of the skate parks that do not need to be complicated to create a good environment or spot for skating.
The custom map is very simple and extremely small.
It has amazing lighting features and a unique style with the famous Hollywood High stair. It allows you to skate in LA, and who wouldn't want to enjoy skating in a beautiful city like LA?
20. Music Mod
Who would not want to enjoy music while performing their all-time favorite tricks in their favorite skate park, and that too on endless repeat?
Music mod adds more fun and enjoyment to your game by giving music options that you can listen to on repeat.
Furthermore, what makes the Music Mod unique is that it provides you with more control over skaterXL BGM music by adding play, pause, and shuffle options which are not present in the game's vanilla settings, surprisingly.
19. Xl Graphics
XL Graphics provides you with a variety of options but only if you have a very powerful PC. You'll have lots of different graphics options, including camera tweaks, that can optimize the game to best suit your needs.
You can change several effects such as lens distortion, vignette, or motion blur.
18. Rain Set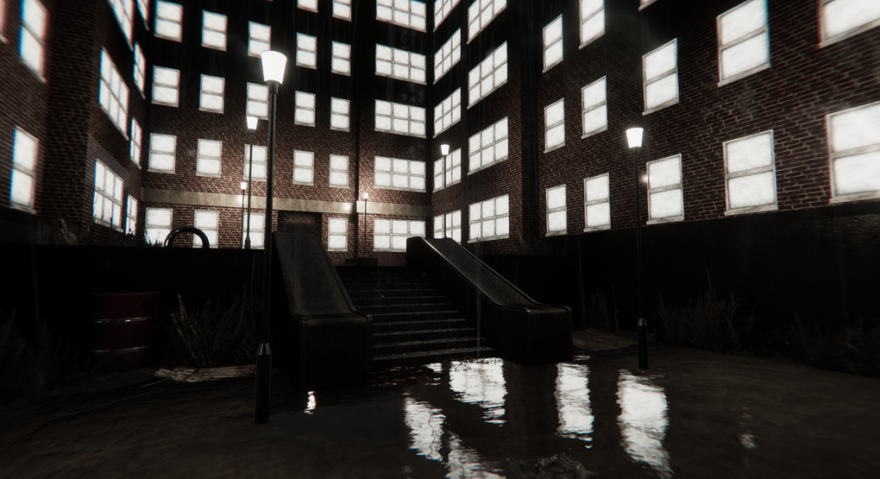 Rain set brings the old days back to life when the game was in its infancy.
It offers a small place that resembles the all-famous Snow Set, but without the actual snow. Instead, it comes with rain and slippery surfaces that will challenge even the best of The Skater XL players.
17. Nike Gradient Shorts Pack
Six types of Nike shorts in one pack for your character, that's what Nike gradient shorts pack brings you.
Watch your character perform tricks for you in any outfit you fancy. When installed with the right combination of mods, it will enhance the fun aspect of the game.
16. Xl Menu Mod

XL menu mod is one of those must-have mods every The Skater XL fanatic should have.
It adds a lot to your menu by:
Changing the map menu
Arranging custom maps in a much better way than they were before
Showing previews if they are available with the custom maps
The mod also improves the gear menu by:
Letting you control all the gear from the character menu
Providing you with quick access to the gear menu
This mod changes:
The map menu
Brings the dark mode for all the menus into the mix
So this one is a universal antidote when it comes to menu problems in The Skater XL.
15. Macs' Camera Utils
You can have everything right in the game but still miss good camera work.
Macs' Camera Utils has revolutionized the skating experience in The Skater XL.
It allows you to:
Control camera during the game
Explore various options such as control on color distortion, fog, and so on.
Try not to get too excited with this one because attempting too many things may compromise game performance. Find the right balance that suits you, and enjoy the freedom this mod allows you.
14. Skate Dice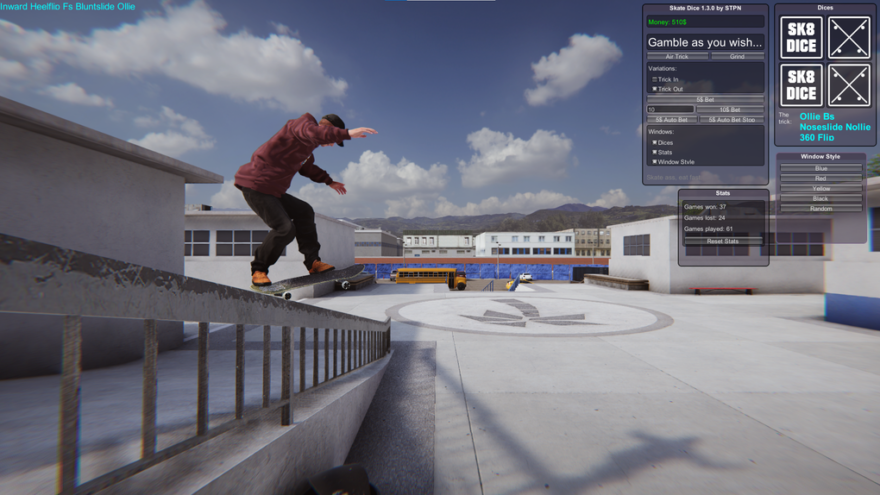 There is nothing more fun than a mix of your favorite game and gambling.
Skate dice allows you to perform tricks and bet money on your success with those tricks. The adventure this mod gives you is simply matchless.
You get involved in the game even more attentively. Gambling is bad, folks. You can never know when your good luck will turn bad.
13. The Open Road
The open road is unique because of its setting on a vast highway. With its amazing text rails and pipes, this Mod has everything a player wants in a skating game. The game becomes a lot more fun once installed and playing with this mod.
12. Schoolyard Day

Schoolyard Day is a skate park mod that brings the experience of skating in the school backyard into your game.
A masterpiece of a design, this mod allows you to skate in a Schoolyard without having a fear of harming anyone. You must have skated tens of times in your school, so this one will be a nostalgic feeling for you.
11. Quebec Skate Plaza
Quebec skate plaza is for those who think skating games cannot depict real-life experience.
The developer of Quebec Skate Plaza has imitated the real Skate Plaza in Quebec, Canada.
The mod even comes with the same objects and almost identical surroundings as the real Plaza.
Install this mod, and you will change your mind about games not being able to give real-life experiences. They sometimes do!
10. Xxl Skin Pack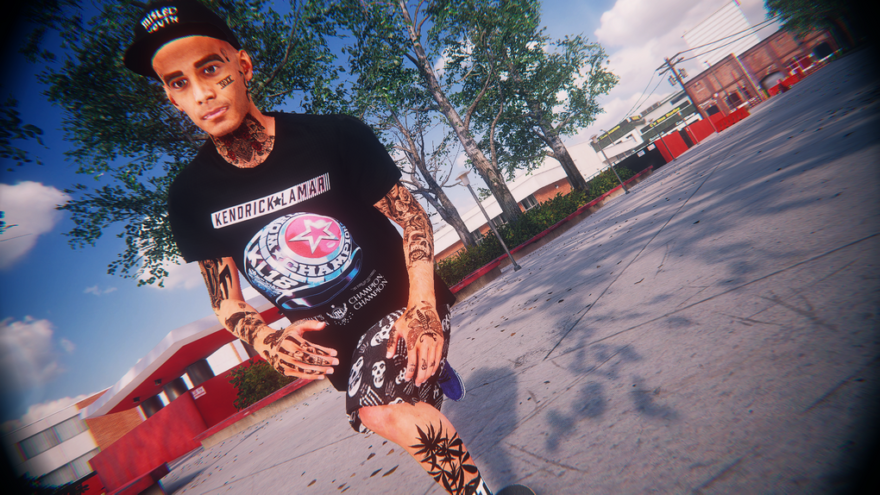 Here comes a mod that every Skate XL fan desires and deserves. XXL Skin Pack comes with tons of skins for your character.
It would allow you to make tens of customizations to your character's appearance.
It includes:
Tattoos
Different eye sets
Skin tones
In short, this mod will turn a lot of eyes towards you when you skate.
9. Controller Rumble Mod
What good is a skating game if you don't have your desired controller at your disposal? Or even if the controller is proper but not working to its full potential, it becomes frustrating.
Controller Rumble Mod allows you to have incredible control over your controller. It is very simple to install and use.
You just need to install it using Unity Mod Manager and press the f9 button while playing. It will unleash the full potential of your controller.
8. Board Utilities
Board Utilities gives you complete control over your skateboard.
It allows you to:
Change length and width of the board
Choose the shape of your choice
Replace skateboard wheels
And construct your trucks
This mod provides you with real-life control of the board inside the game. Install this mod and make the board of your choice.
7. The Sanctuary
The Sanctuary is like a sacred place of Skater XL. The mod offers a skate park that is inspired by the old-school skating games.
It offers:
A large number of rails, pipes, and bowls.
Combines all of them in a way that would allow you to perform some of the amazing tricks while boarding.
Enhances your skating skills.
With this mod, you will not even realize when you turned into a skating star while enjoying the amazing setup of the skate park.
6. Skate's Cyber Spot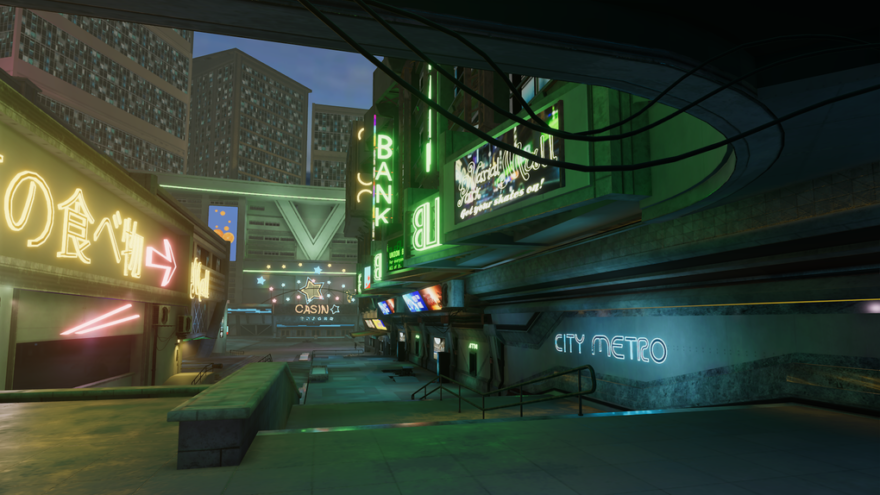 With its neon lighting, different types of objects, billboards, and space to perform a variety of tricks, Skate's cyber spot is exactly what Skater XL needed.
The mod brings a new environment where gamers can experience next-level skating with bright lights, spotlight, billboards, and more.
The important thing about this skate park mod is its immaculate details. The mod changes the whole environment of the game.
5. Xxl Map Editor
All of us want to be in control of our games. Taking control becomes even more exciting in games such as Skater XL, where maps are of prime importance.
XXL map editor takes the taking control part of the game to a whole new level.
It gives you complete freedom of map creation, placing objects in newly created maps and exploring them with full impunity. Also, your map creation skills will come out with this mod.
However, you need to go slow with this one. It takes time to load the changes, and rushing on the things may cause problems.
4. Big City Remake

As the name indicates, the big city remake gives us a skate park that is one of the biggest parks for Skater XL.
It has the following features that set it apart from other skate park mods:
It's a massive area
Amazing textures
It is filled with objects
Makes it a wonderful experience to perform tricks in such a vast area.
If you like to spend time in your parks, this one's for you.
3. Industrial Zone
Industrial zone is for those who have been skating freaks since forever! An industrial zone is a skate park set in an abandoned industrial area where you can not only perform various stunts but also improve your game.
The unique feature of this mod is that it is created from some of the classic EA sports skating games. Install it, and the nostalgia will overwhelm you.
2. Park Compilation – Revamped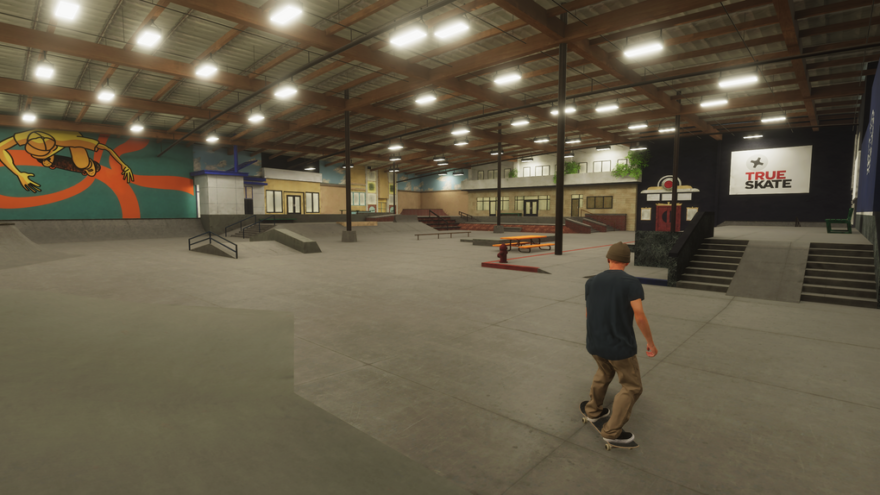 Skating is no fun without great skate parks. You can have a lot more options and fun if your game contains a good mix of skate parks.
Park compilation gives you four skate parks for free. Some of them are entirely new creations, while others are made from already present concepts.
It may not sound like a revolutionary mod, but in its favor, a skating fan would know the importance of different kinds of skate parks.
1. Chromafix and Motionblur Fix
Rainbows are fun and all until they form inside your game due to chromatic distortion.
The same goes for blurred background while your character moves at a speed.
In games like Skating XL, colors and motion graphics need to be spot on, or else the game would not be the same anymore.
Fortunately, ChromaFix and MotionBlur fix mod has got us covered. Chroma fix provides players with:
Fixed issues of color distortion
No more blurred background when your player is on the move.
We hope that you enjoyed our list of the top 30 best skater xl mods. If you think we've missed out on a mod that belongs on the list, please do let us know.
There are many other mods besides this. However, we've taken a few from different categories so that you can experience what the mods have to offer.