XCOM 2 sees the resistance of humans against the aliens that have occupied planet Earth.
The game is a turn-based strategy that builds upon the original, making it more immersive while adding new features, new enemies, and more.
The critics praised the gameplay and was also referred to as nerve-wracking due to the intense difficulty.
However, the sheer genius of creating balances among classes results in a perfect concoction that is XCOM 2.
If you're looking to up the ante even more, then here is our list of the top 21 best XCOM 2 mods.
Best Xcom 2 Mods
21. Disable Timers

The non-story mission is a great way to spend time. However, the tick-tocking timer can get on your nerves, and for that, we've got just the thing for you.
Disable timers remove all the timers in non-story missions allowing gamers to easily explore and complete all tasks without the worry of time and stress.
Disable timers is a great mod for those looking to have a great gaming experience throughout. However, the game becomes less challenging this way.
20. No Avatar Project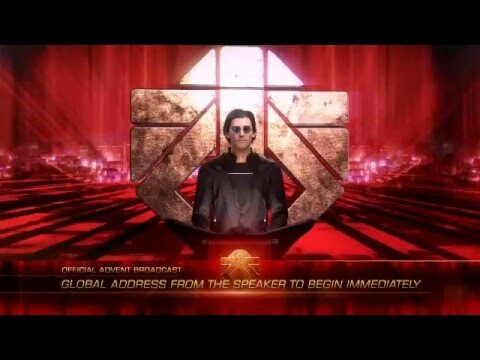 The only way you can see how far the aliens have come towards victory is through monitoring of the avatar project or the doom meter.
Once the doom meter is full, the gameplay ends, which can be a sad thing for many.
Hence, no avatar project aims to remove the doom meter allowing gamers to play until the end of time, literally. Aliens will never reach victory with this mod activated.
19. Bmm
The official mod manager can be cluttered and not that user-friendly to use. If you feel like you require a new mod manager, then do try out BMM.
BMM is a user-friendly mod manager that has several features like sorting functionality, easy mod descriptions, custom profiles, and more.
It's a great way to reduce the official clutter XCOM has bestowed upon gamers with their mod manager.
18. True Retroactive Awc

How many times has it happened that the hidden ability's required rank is lower than your current character's level?
This can be frustrating as you'll never truly achieve your character's hidden powers.
True retroactive AWC ensures that all soldiers can activate their hidden powers without any hindrance.
It acts as a deterrent to the AWC failing system, which the official developers have yet to fix. We're glad the modding community has got our back.
17. Katana Weapons Pack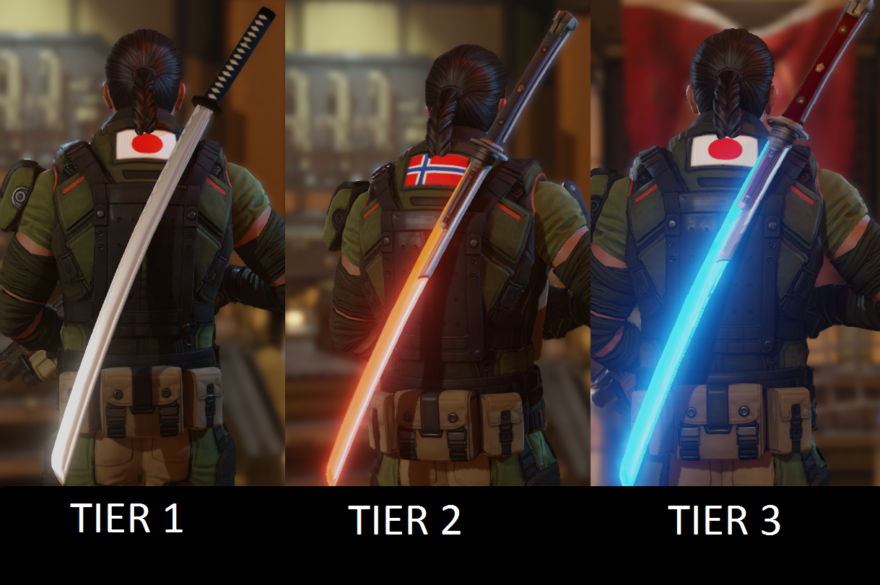 You may not like those bulky game swords that have an ugly aesthetic, and for that, we bring to you the katana weapons pack.
Now replace the in-game sword with stylish Japanese katanas that not only look good on their own, but each strike on your opponent will drive fear in them.
You can alter the sword's settings by making it strong or weak, depending on your preferences. Katanas are known to be sharp, so be careful.
We don't want you to eliminate all the enemies before they could respawn.
16. More Maps Pack

If you're looking for map variations, more maps pack is a great mod for you.
The mod brings in small changes to the existing map by bringing in new blocks that are added on top of the current map. The entire map will not change, but you may find that you're standing in a whole new place.
A series of maps are added to the existing one to make one large map. Witness XCOM2 a bit differently as you walk through something new yet familiar. It's very interesting.
15. Free Camera Rotation

The limited camera views can get frustrating if you're looking to get a quick sneak peek here or there.
It can also be annoying if you want to look around without moving too much. Such restrictive camera movement calls for getting free camera rotation.
The mod allows gamers to rotate the camera at 45 degrees at each side, ensuring that they're able to get a quick sneak peek and a glance at part of the landscape.
A great mod for looking at the bigger picture, literally.
14. More Squad Size Upgrades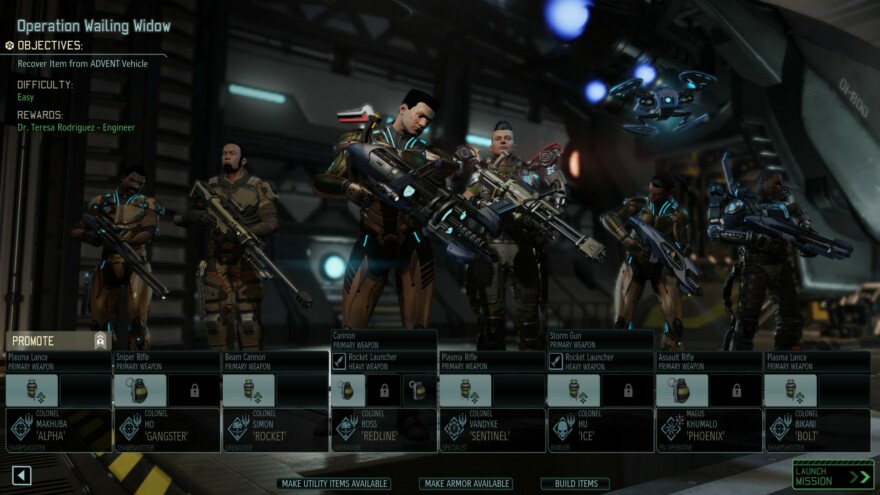 It's all about having a squad and teaching the other guys a lesson. More squad size upgrades allow players to increase their squad size to 8 soldiers.
This is great fun as now you can have 8 soldiers wreaking havoc side by side.
What a great way to eliminate opponents in a fight with your squad always having your back. Never feel alone on a battlefield again.
13. Long War Smg Pack

Everybody has been asking for an SMG, and the modding community has provided not only one but three with a long war SMG pack.
The mod adds three different types of submachine guns (From three different categories; ballistic, magnetic, and plasma), allowing for more mobility as gamers move around the map quickly while holding a gun. However, don't expect the SMG to fire as much firepower as a rifle.
They are perfect for close-range madness, though.
12. Long War Perk Pack

Since we're on the topic of packs, why not bring in one that would have perks in it. Long war perk pack is a mod that is more interesting than you'd think.
The mod has over 70 new perks and also some modified perks with 14 abilities per soldier.
It's a great way to experience the game differently. Players can even make their classes by combining perks and abilities. This is truly remarkable, try it now!
11. Accurate Ranger Swords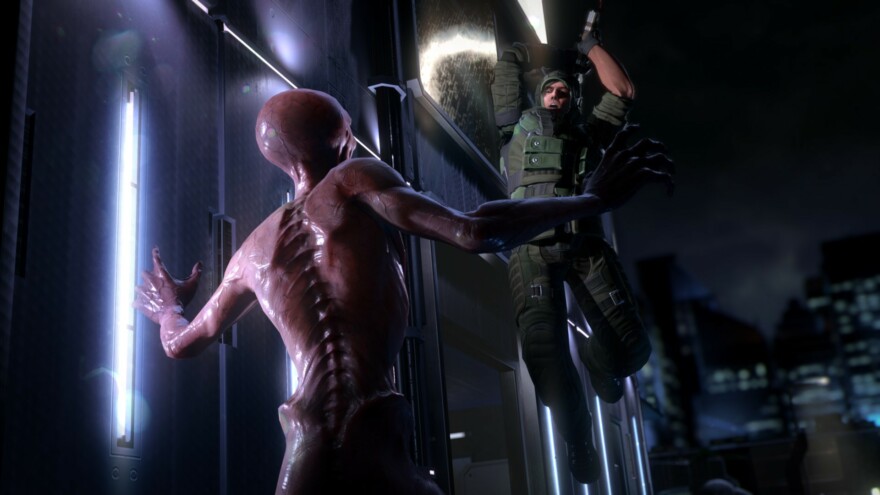 You may have thought that swords are more accurate than guns; however, XCOM 2 does not support that theory.
The game displays a highly inaccurate sword, which has a lot of chances of missing making it very frustrating for gamers to go for melee attacks.
Accurate ranger swords are a saving halo for those used to take down their enemies with quick melee critical strikes.
The mod makes in-game swords highly accurate, allowing gamers to strike their opponents without a miss.
10. All Soldiers Gain Xp

Having to lose a veteran from your team can leave you with rookies behind.
In such cases, many players choose to restart the game and risk losing a lot. All soldiers gain XP is a great mod that increases soldiers XP by a little every time a mission is completed.
Now have your soldiers stand with you side by side at every mission, veteran or rookie doesn't matter as long as all your squad is there to lead you to victory.
9. Enemy Loot

This is a fantastic mod if you're looking for a bit of help in passing the missions. Enemy loot ensures that great loot drops upon an enemy dying.
The loot can be anything varying from supplies to weapons, alloy, and more. You can even get weapon modifications as loot drops.
8. Armor Utility Slots

Don't you wish that there was an extra utility slot in your armor? Now you can with armor utility slots.
The mod is applicable on light and heavy armor (Does not include kevlar) and adds an extra utility slot.
You can have a movement bonus for light armor and bonus armor with attacks for heavy armor.
You might feel that with this mod, things can get unbalanced, however, the grenades are a lot of fun! Check it out for yourself.
7. Long War Leader Pack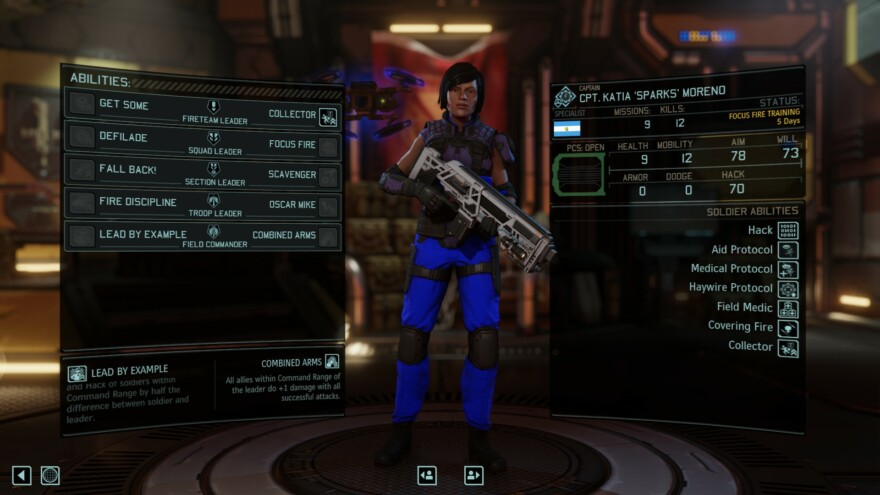 How would you like a leader leading your squad? Long war leader pack adds on the leader in the pack that will go out on missions representing your squad and you.
The mod adds an upgrade path for a soldier who is a leader who can draw abilities from a pool of abilities with a single leader learning up to 5 different abilities.
However, you need to select which soldier will go for training to become a leader, so choose wisely. A mistake can have you in regret for the course of the game.
6. Stop Wasting My Time

Although XCOM2 is a great and lengthy game, the pauses and cinematic flair can waste a lot of time.
As gamers, we would like to spend more time gaming rather than waiting for pauses or videos to end.
Stop wasting my time removes all the pauses in the game and unnecessary cinematic sequences allowing gamers to purely focus on their game.
This is a much-needed mod for XCOM2, and we can't thank the modding community enough.
5. Capnbubs Accessories Pack

If you're going to war, better suit up. Capnbubs accessories pack provides all the customization you need.
Now you can customize your character's outfit and gear while adding accessories to it.
Gamers can now add gas masks, Kevlar helmets, goggles, and more accessories. Psst, a warden helmet has been added if you're into that kind of thing.
4. Long War of the Chosen

Looking for a challenge? Feel like XCOM 2 is not difficult enough. Well, hold on to your boots as we're here to introduce the long war of the chosen mod.
The entire game sees an overhaul as strategies and tactics change with this mod.
Campaigns are long and extremely difficult to complete, however, it is interesting and will keep you entertained for hours. You can start building your resistance with this mod.
3. Evac All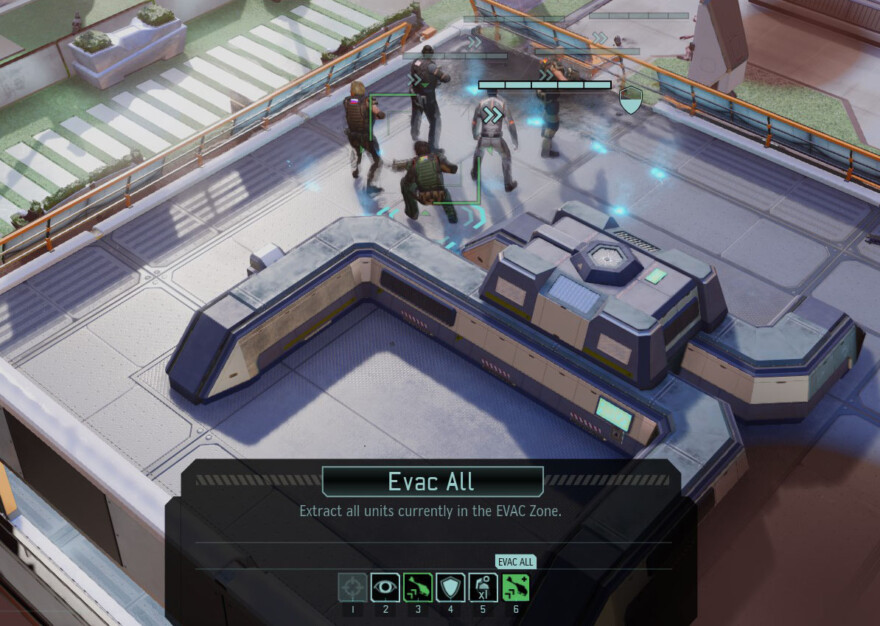 Evac All is a mod that gives the ability of "Evac all" to soldier ability bars.
This is great when you're looking to evac all soldiers at once with a single click of a button rather than clicking the evac option for all soldiers individually.
This not only saves time but also the effort put towards evac-ing all the soldiers. However, do note that this is applicable for soldiers in the evac zone only.
2. Long War 2

This is yet another complete overhaul mod of XCOM 2. If you're looking for something unique and challenging, long war 2 is the mod for you.
Players run a guerilla war against Advent with new strategic and tactical experience.
There are new mechanics in the mod, and some of the features include a long campaign story, infiltration mechanics, managing resistance, extra soldier classes, and more.
If you were done playing XCOM2, this would bring you back to it.
1. Extra Weapon Upgrade Slot

Wanted to have an OP weapon in XCOM 2 but haven't come across any yet? Why not try the extra weapon upgrade slot.
The mod provides three slots for weapon upgrade, which is more than enough to upgrade your weapon to a whole new level.
Ensure accuracy, stability, and piercing power with an extra weapon upgrade slot. No compartment or stats where you can compromise on.
It's perfect for those who want to annihilate their enemies instantly rather than working on that kill.