Hollow Knight is an action-adventure game set in a dark, ruined world filled with dangerous creatures and hidden secrets. It's a beautifully drawn 2D side-scrolling platformer with excellent combat and tight controls that make it an incredibly satisfying experience.
The story follows a mysterious character known as the 'Hollow Knight' in their quest to uncover the secrets of Hallownest, an ancient kingdom that was once home to a great civilization. Along the way, they encounter powerful bosses and dangerous enemies who will test their mettle.
The Best Mods for Hollow Knight
Hollow Knight is a great game on its own, but with the help of these mods, it becomes even better. These mods add new features to upgrade your Hollow Knight experience.
10. Mod Installer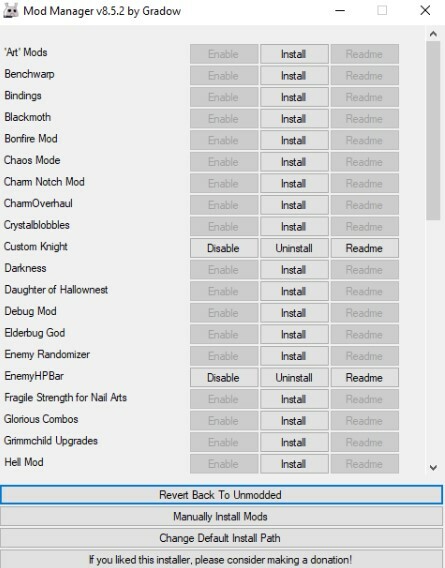 This mod is great for quickly and easily installing mods, so you don't have to manually install each one.
The Mod Installer is every gamer of Hollow Night's solution to the difficulties of mod installation. With just a few clicks, you can find mods on the community drive and have them sorted in their rightful spot – no more searching through confusing folders!
In other words, it makes installing mods easier than ever before. So go get your Mod Installer today for convenience and ease tomorrow!
9. Invincibility Mod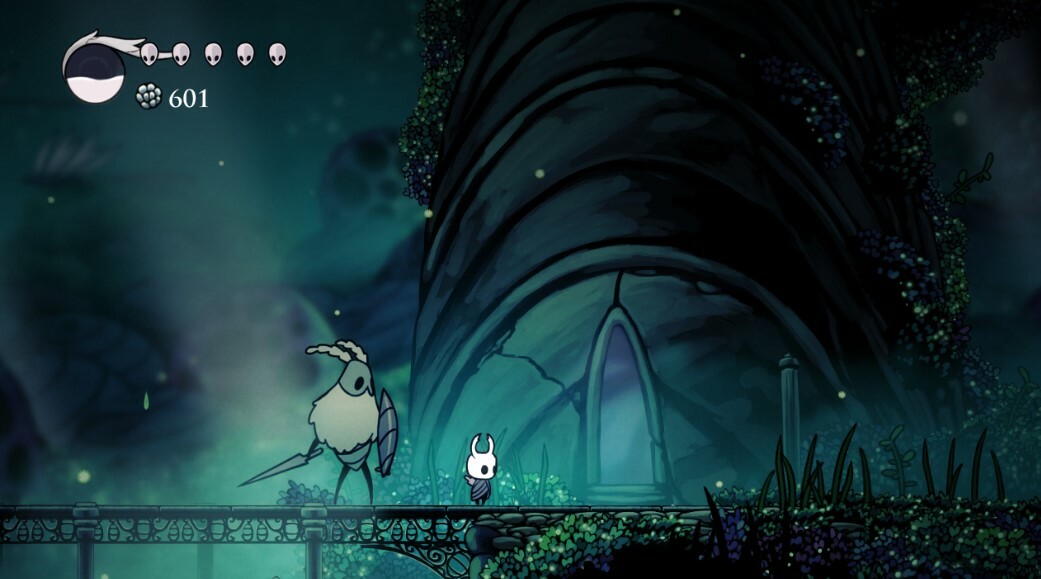 If you've ever wanted to take a tour of the incredible world of Hollow Knight worry-free, then look no further.
With the Invincibility mod, you can explore its mysterious caverns and bewitchingly eerie creatures in a way that's more Alice in Wonderland than Nightmare on Elm Street: no fear of damage or death! This mod prevents you from taking any damage.
This mod is the perfect way to experience all that Hollow Knight has to offer without dying over and over.
Why not embrace its special magic even more and check it out today?
8. Damage Limit

Everyone loves a little cheat code action.
This mod lets you change how much damage enemies will deal to your character.
With the Damage Limit mod, you can set how much damage you can take and keep playing even after taking a hit that would normally knock you out of the game. No more having to worry about dying after one mistake!
This mod is like a customizable version of Invincibility; gamers can use it for certain sections but not for others. It's great for gamers of all levels and makes it easier to progress through the game. Try it out now!
7. Moth Knight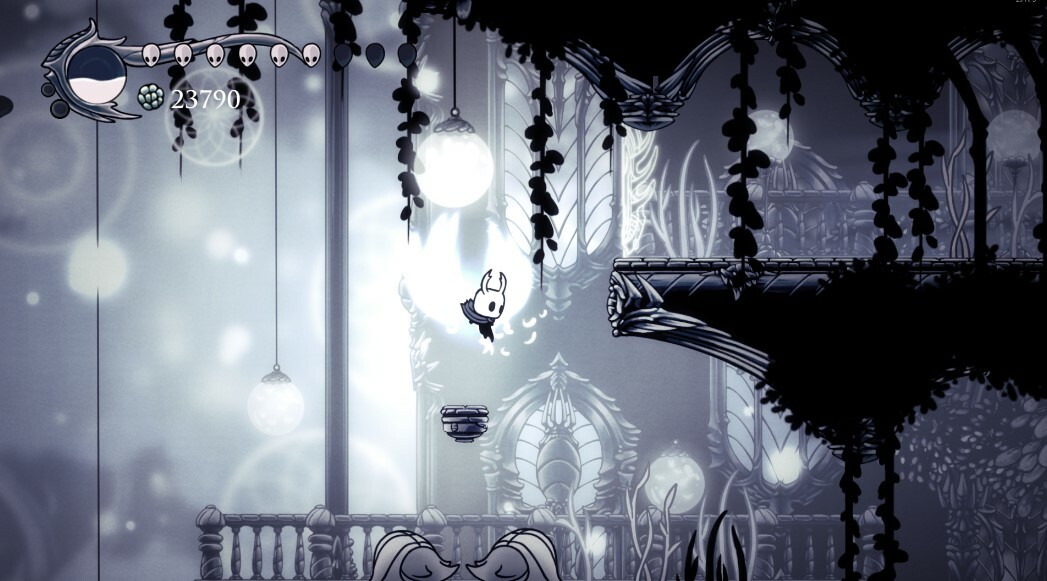 Play Hollow Knight like never before with the Moth Knight mod!
With infinite flight and an ever-present challenge to avoid any ground, walls, or ceilings, this mod is sure to bring out the challenge-seeker in all of us.
This utterly unique mod stands apart from traditional gaming experiences, giving the player something fresh and unexpected within Hollow Knight.
If you're looking for something fascinatingly different while still enjoying your favorite game mechanics, then look no further than Moth Knight – it's sure to energize your gaming experience!
6. Radiant Soul
For all you gamers who have ever wanted to feel unstoppable, the Radiant Soul mod is here.
With this mod applied, every enemy in the game (minus some bosses) can be vanquished with a single strike.
One Punch Man fans will love this because you'll get to experience that same feeling of invincibility while navigating Crystal Peak or Deepnest. The world is yours to conquer!
This mod is perfect for gamers who want a slightly easier journey through Hollow Knight or just want to relish in their total control of the game.
5. Pogo Master (The Floor Is Lava)
Bouncy terrains and trampoline water surfaces? It sounds like a wild dream, but it's a reality with this mod for Hollow Knight.
You can toggle a setting that makes the terrain and surface springy and bouncy, just like jumping on a trampoline!
But beware: if you stay on the ground for too long, you'll take damage! So make sure to keep hopping around if you want to survive the challenges thrown your way.
With this custom game mode, you can get hours and hours more replay value out of Hollow Knight.
4. Recharmed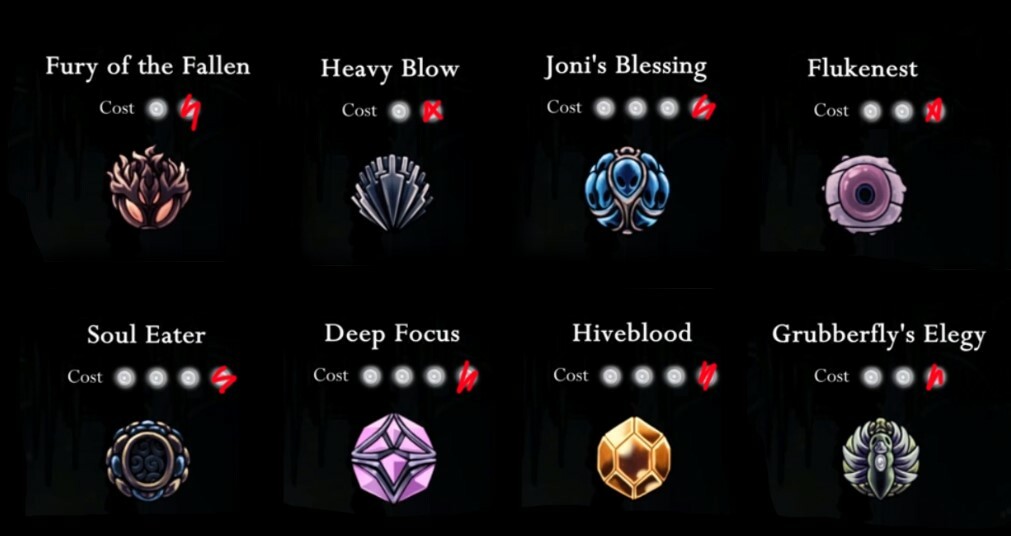 It's no secret that Hollow Knight can require a lot of grind and dedication when chasing after charms. But with the Recharmed mod, gamers have never had it easier!
This mod balances out some of the more overpriced charms – making them cost less or taking fewer notches to make them worth the effort they demand.
For seasoned players, the mod unlocks already existing potential, while allowing novice players to explore deeper parts of the game without suffering from overly expensive charm costs.
3. Easier Mode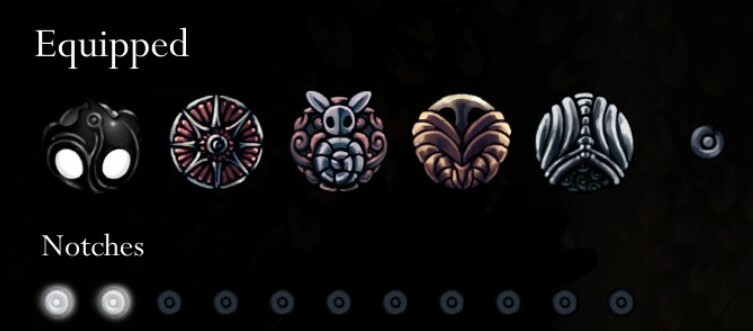 If you've ever wanted to use Hollow Knight like a choose-your-own-adventure, Easier Mode makes all charms require just one notch to equip is here!
This awesome mod opens up tons of dreamy build possibilities and can quickly turn dreams of creating impossible, overpowered builds into reality.
Get ready to explore the depths of Hallownest with an arsenal of powers and stats never before seen in the base game.
2. One Mask Knight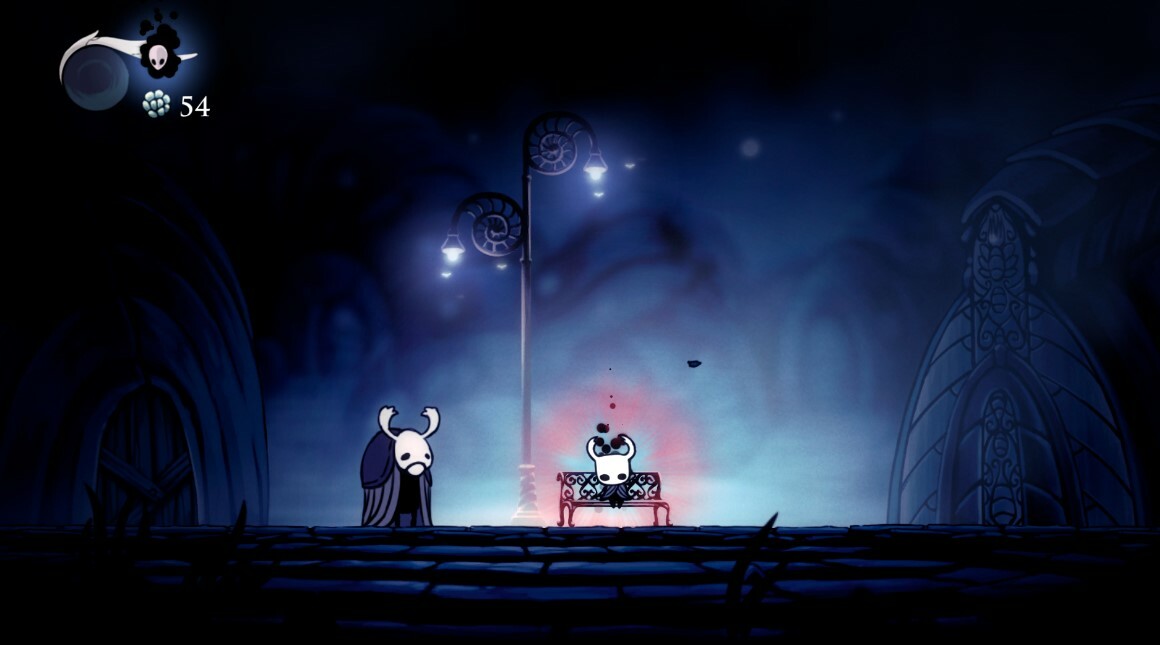 If you thought Hollow Knight was already a challenge, then you ain't seen nothing yet!
This mod takes things to the next level, reducing the main character to a single mask of health. One Mask Knight is the ultimate challenge for even the most experienced Hollow Knight players – only those with supreme skill and technique are up to this deviously difficult extra layer of gameplay.
It's only for those brave enough to take on an extreme challenge and prove that they're masters of Hollow Knight, so get yourself ready for a real test and step into One Mask Knight mode!
1. The Git Gud Patch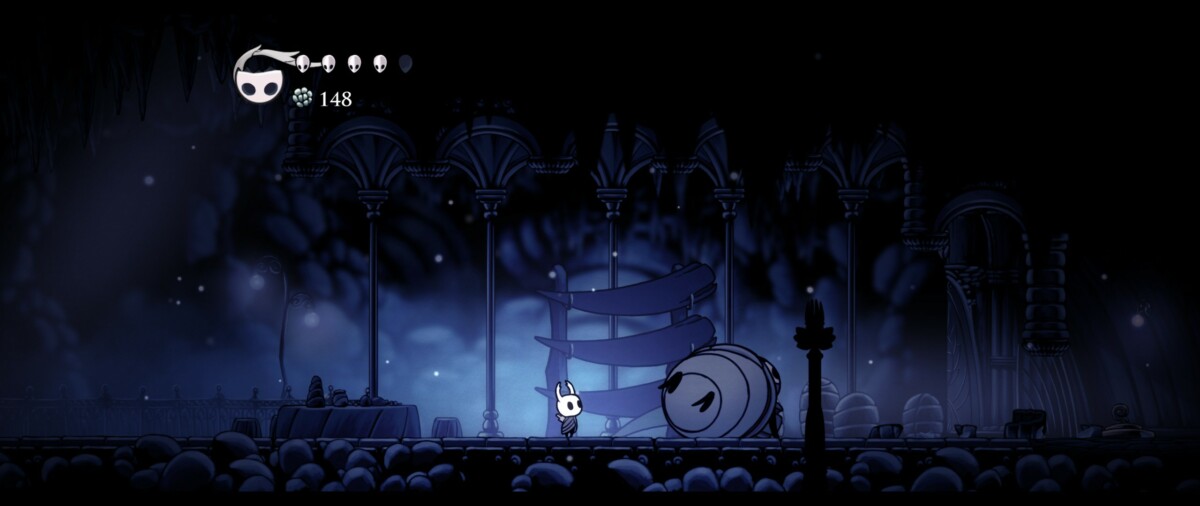 Perhaps one of the most underrated modding packages for Hollow Knight out there, The Git Gud Patch doesn't just give you a leg up in your playthrough – it offers a great improvement to the game's quality of life.
With options like health bars to show enemy HP, a dedicated Mods folder so you can keep track of all of your handy extra content, an option rebalance patch that allows you to tweak at will, and finally, a debug mode mod to grant you the power of God Mode so your enemies will be forced to "Git Gud" – there's no excuse not to give this package of mod wonders a go and make your journey through Hollow Knight smoother than ever before.
You might also be interested in the following: