If you're a fan of professional wrestling, then you're probably familiar with the WWE 2K series of video games from the 2K games subsidiary Take-Two Interactive.
The 2019 installment in the series, WWE 2K19, has been met with critical acclaim. However, even the best games can improve with a few well-chosen mods. Here's our list of the top mods for WWE 2K19!
All the Best Mods for WWE 2K19
In this article, we'll take a look at some of the best mods for WWE 2K19. These mods range from simple aesthetic changes to major gameplay overhauls, making the game more enjoyable to play. So without further ado, let's get started!
10. Bam Bam Bigelow Entrance Music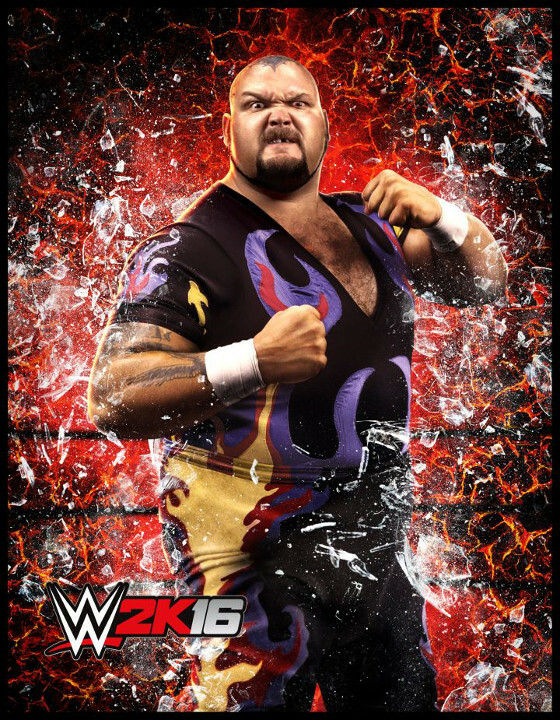 If you're a fan of the classic WWF Superstar Bam Bam Bigelow, then you have to check out this mod for WWE 2K19!
It adds the original entrance music "Bam Bam" by Jim Johnston to Bigelow's entrance and really adds some extra flavor to the game.
We're huge fans of classic wrestlers, so being able to see – or rather hear – this tribute is simply incredible.
We highly recommend checking it out if you want to give your WWE 2K19 experience an authentic and reminiscent feel.
9. Matt Morgan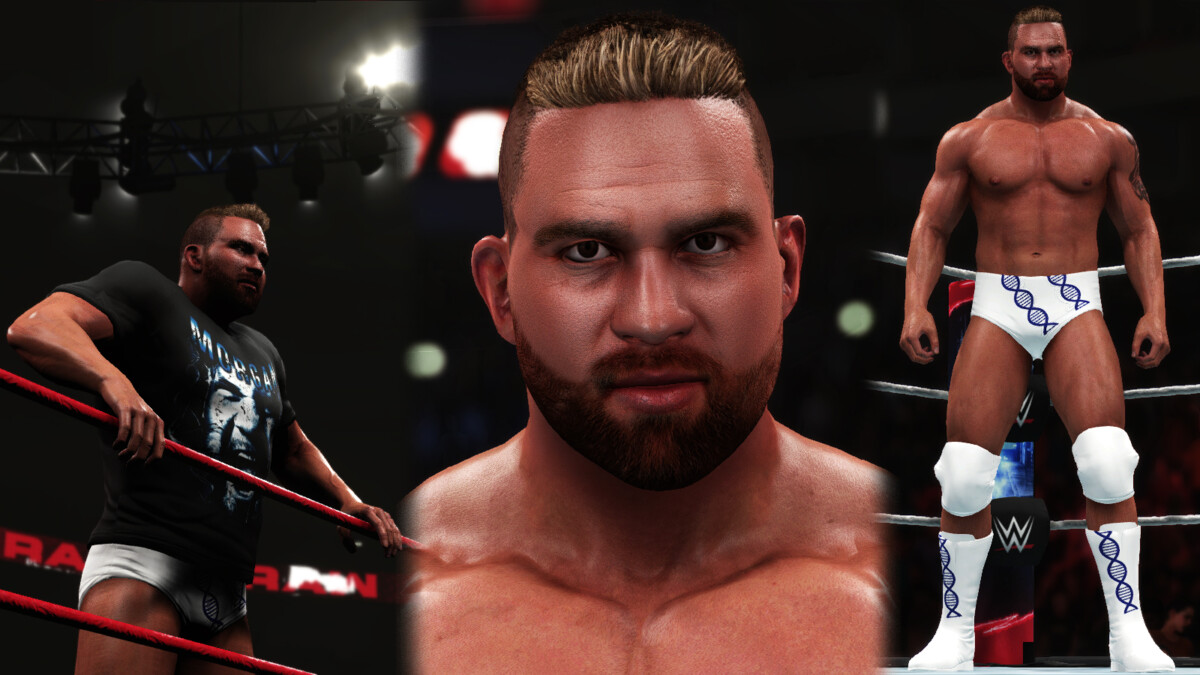 Step into the ring with Matt Morgan! Dive back in time and take control of this iconic wrestler, complete with his trademark moves.
Impress your opponents as you emerge from backstage wearing a faithful recreation of Morgan's signature attire. In no time at all, unleash an epic showdown worthy only for one badass champion – YOU!
So if you're feeling nostalgic and ready to hit it harder than ever before, then grab the mod now and join in on this total MattMorgan revival!
8. Mankind Titantron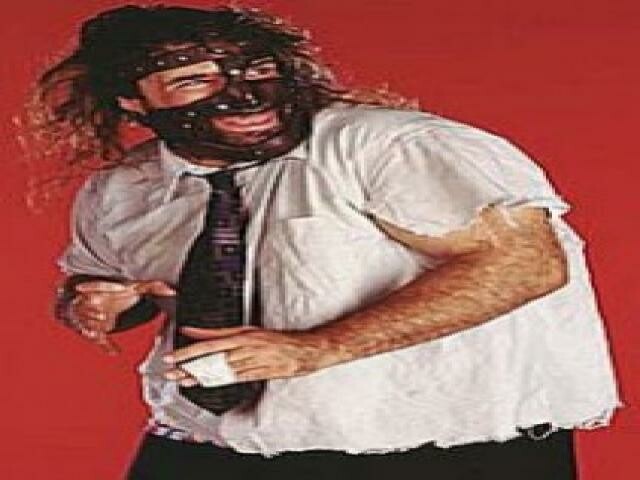 Attention all WWE fanatics and 2K19 players: Mick Foley is back in the ring!
Now you can get an ultra-authentic gaming experience by downloading this Mankind Titantron mod that ports the wrestler from 2K18.
The one and only WWE wrestler, Mankind! Born as Mick Foley, he has long been a beloved figure in professional wrestling.
With his signature Mandible Claw move, Mankind has taken down opponents in some of the most intense matches the WWE has ever seen.
Relive those epic entrances with amazing graphics, sound effects, and animations – just like when The Icon himself walked down that aisle!
Get ready to crank up the excitement!
7. Azm Queen's Quest Gfx + Theme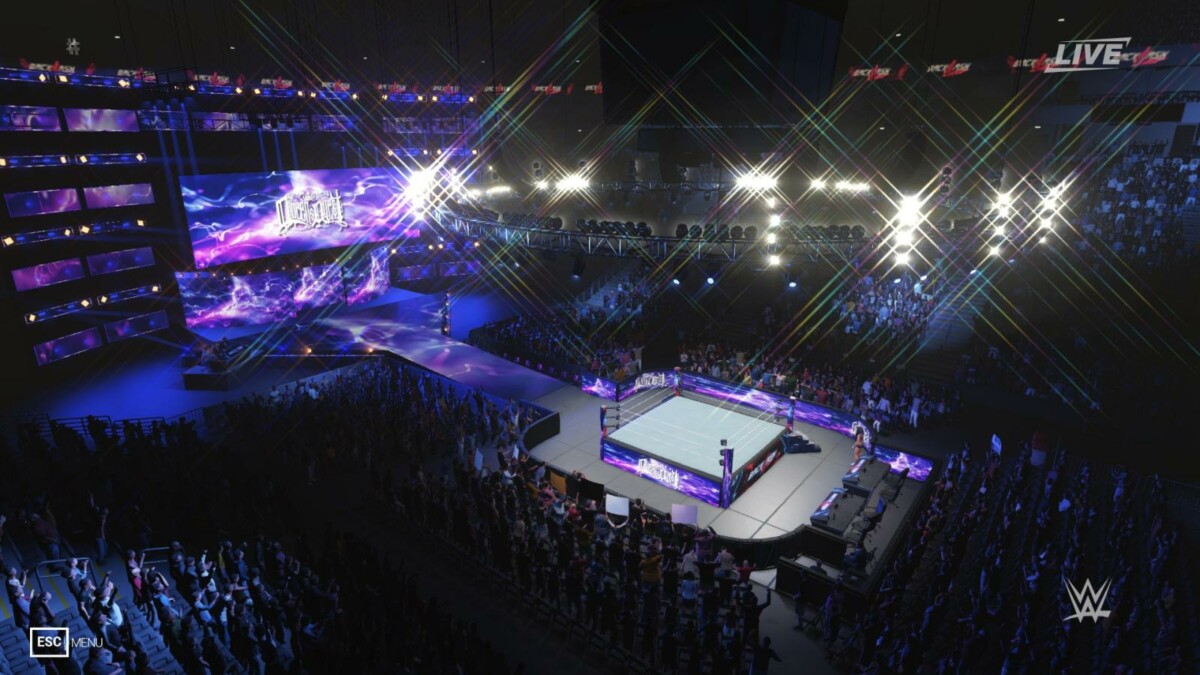 This mod for WWE 2K19 adds on-screen effects and theme music from the Queen's Quest wrestling stable and the celebrated wrestler AZM.
It promises to create an immersive experience full of signature Queen's Quest flourishes that we all know and love!
The Queen's Quest wrestling stable is one of those things that you have to get behind if you call yourself a real wrestling fan.
Hailing from Japan, this stable is made up of some of the toughest and most talented female wrestlers around. Whether you're a veteran or just starting out in the world of wrestling, Queen's Quest is a dream come true.
6. Andre the Giant Entrance Music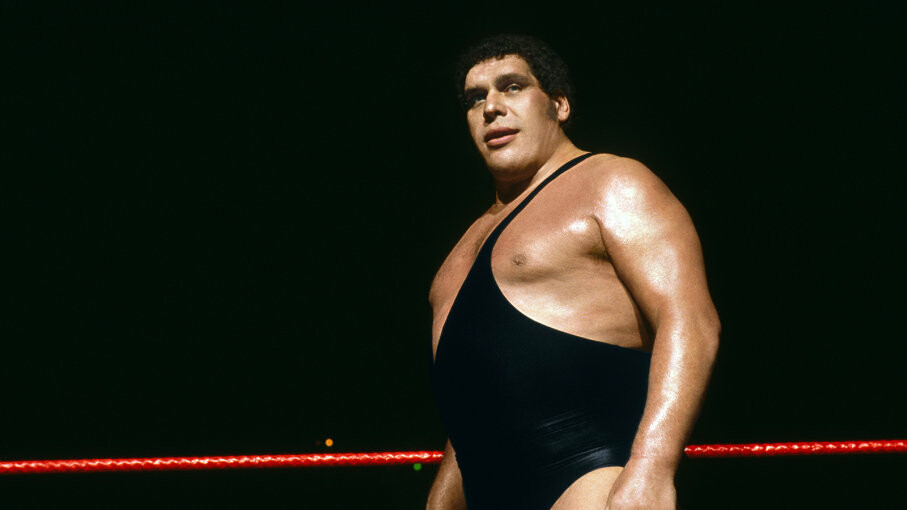 Andre the Giant was a legendary wrestler in WWE history. Standing 7′ 4″ tall and weighing over 500 lbs, he was an unmistakable giant among men!
Not only did he bring sheer size to the world of wrestling, but he also had some truly incredible strength.
Adding Andre the Giant's entrance music to WWE 2K19 is a terrific way to get a full-on, nostalgic gaming experience.
Suddenly, it feels like you're achieving true greatness and living out those iconic fight scenes while Andre the Giant's theme plays in the background.
It's safe to say Andre helped pave the way for many of today's wrestlers, inspiring generations of WWE fans who were mesmerized by his incredible feats in the ring.
5. Bloodline Updated Gfx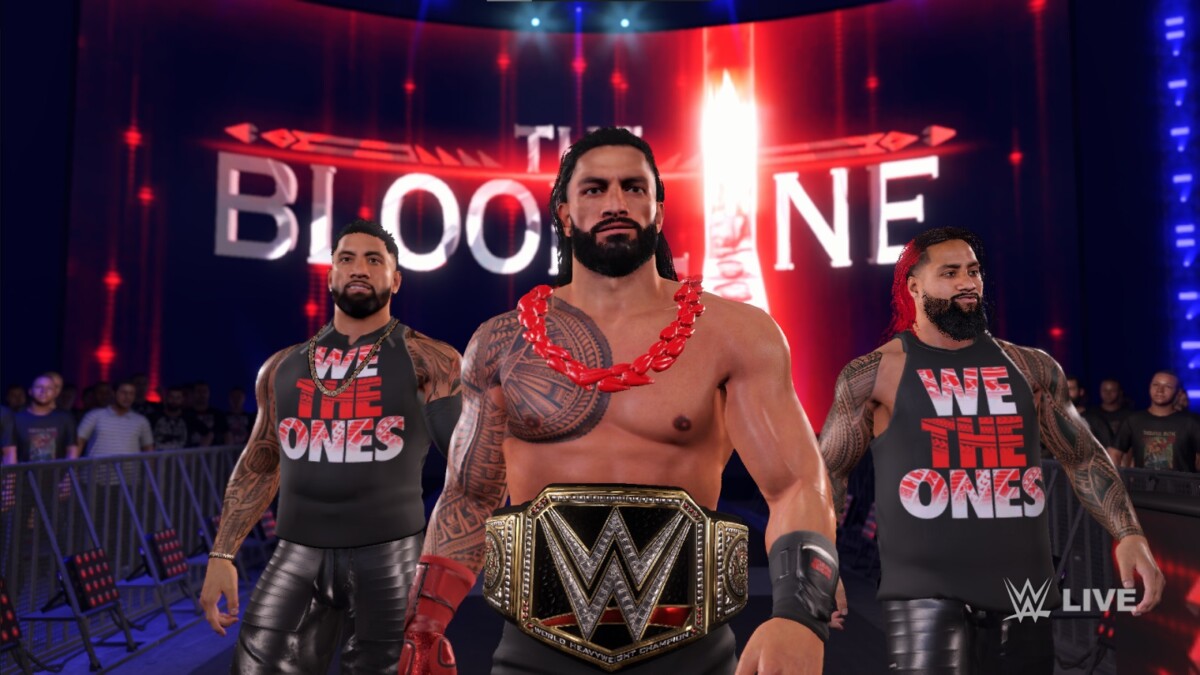 If you're a fan of the classic Bloodline wrestling stable, you'll be psyched to hear that their iconic on-screen graphics have been added to WWE 2K19 with the Bloodline Updated GFX mod.
The Bloodline was one of the hottest WWE stables ever to hit the wrestling rings. Formed by Luke Gallows and Karl Anderson, they brought a unique blend of power and personality that made them stand out from the crowd.
The group was known for throwing down with the biggest names in professional wrestling, just as often relying on wit and charisma as physicality to get what they wanted.
4. Ronda Rousey (Evolution 2018)
Oh man, have you seen this new Ronda Rousey character model with her Evolution PPV attire? It's totally incredible!
Not only does it make you feel like you're actually playing as Ronda in the ring of WWE goodness, but check out all the details. We're talking intricate stitching, unique colors, and iconic designs so real you can almost feel them.
Go ahead and get your game face on because this is one bad mama jama of a wrestler to step into the ring with! Ready or not, here she comes!
3. WWE 2K Original Wrestling Show Themes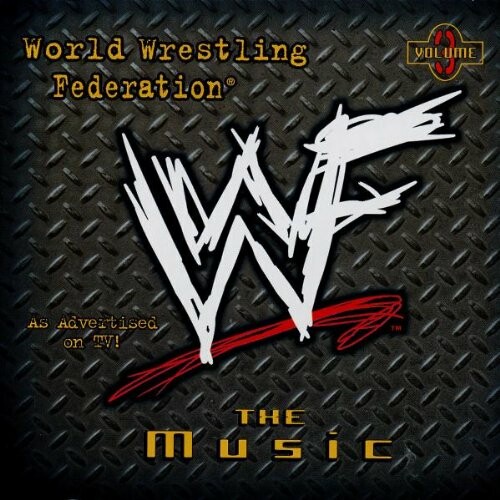 With this mod pack, you'll get actual music for actual WWE shows and PPVs, all sourced from the original 2K.
This mod pack can be used for either Universe or My Career mode, so no matter what game mode you prefer, you can still add a special touch to the intro covers and enjoy the actual music from the historical shows.
Just think – having those feel-good intros gracing your gaming experience will make your favorite game that much more life-like and thrilling. What's not to love?
2. Razor Ramon 5-Pack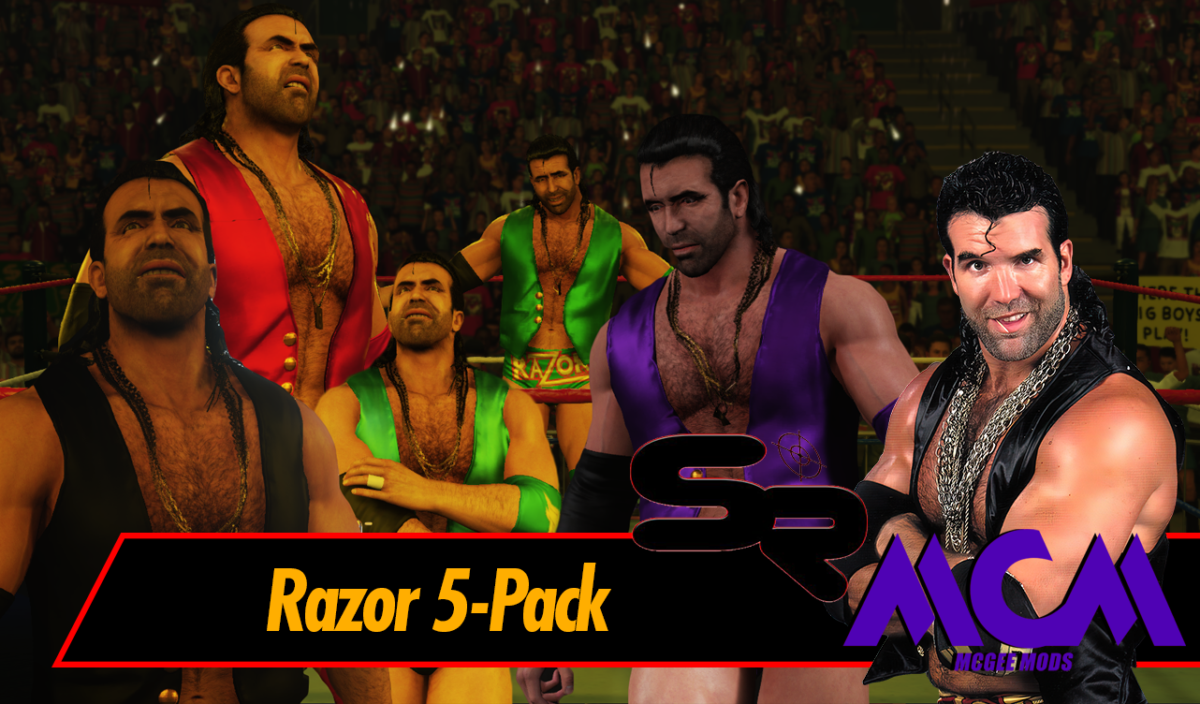 Ready to up the ante on your WWE 2K19 play? With this new mod pack featuring five stylish and custom-made sets of Razor Ramon's signature garb, you can take your wrestling matches as The Bad Guy himself to a whole new level.
The classic Bad Guy look is back in business with this fresh set of attire, including some wild '90s style spandex and denim combos.
You won't be disappointed- this mod pack captures the essence of Texas Scott and gives you an edge like no other when playing as Razor Ramon. Get ready to rumble!
1. Rain (Mortal Kombat Character)
If you're looking to shake up your typical WWE 2K19 experience, we've got just the thing: imagine having a custom wrestler playable character of Rain from Mortal Kombat.
Sure, it might sound impossible, but with a bit of creativity and know-how, this modder makes it happen!
He'd be a true game-changer with classic Ninjutsu techniques that could turn any match upside down, but we're happy to settle for standard close combat techniques.
He's lightning fast and agile– all backed by his signature good looks and mysterious persona.
You might also be interested in the following: