Calling all plant moms and dads! Are you tired of having six of the same houseplant in your Sims home? Do you wish you could get more variety out of your backyard garden? Are you trying to make the inside of your house look like your Sim is roughing it out in the jungle?
If any of these apply to you, then you're going to need some serious custom content to achieve your plant-related dreams.
We've already gathered the top 10 best Sims 4 plants cc, so now all you'll have to do is remember to water them.
Best Sims 4 Plants CC
10. Hanging Plants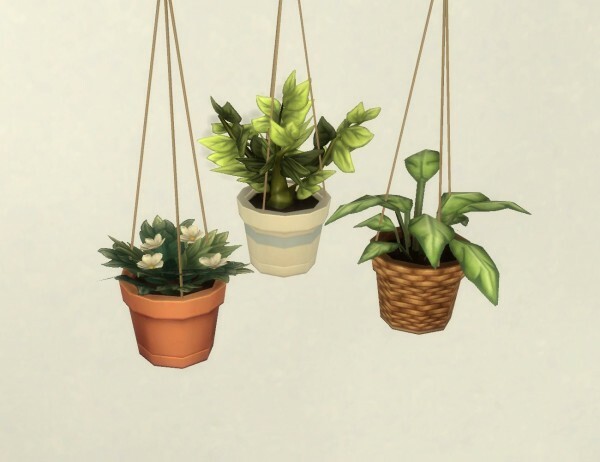 Hanging Plants have been a classic to have in any home.
They're out of the way, so any babies or pets in the house can't get to them, and they find a nice home in a spot that gets direct sunlight, so they never go without. Plus, they look adorable in any room!
This set of hanging plants comes with 7 baskets to choose from and 6 leafy green plants to put inside of them, 3 of which have flowers to add a little extra color. It's the perfect, easiest way to decorate your house.
9. Lucky Bamboo

Do you feel like your Sims could use a little more luck in their lives? Maybe it won't solve all of their problems, but at least they'll feel a little bit better about being an unlucky Sim by having a new plant to take care of- especially if their plant is a Lucky Bamboo!
The beauty of having bamboo as houseplants is that they're so low maintenance that it's difficult to kill them (I won't speak about my own personal experience with them, but I'm sure your Sims have more of a green thumb than I do).
It even has 3 color options for its holder.
8. Autumn Plants

I think everyone's in agreement about fall being one of the best seasons, but even in The Sims, it only comes around once a year, even if it feels much faster in-game.
If you want to keep the vibes of falling leaves and pumpkin spice lattes all year round in your yard, then you should definitely think about downloading Autumn Plants.
You'll get a variety of foliage to add around the outside of your house, and, if you're motivated enough, the rest of your town! They won't die in the winter, and they won't turn bright green in the springtime- forever frozen in fall!
7. Mystic Mushrooms

Mushrooms are just as much of plants as everything else we've listed off so far, even if they are technically a fungus. But I like to think that if it grows from the ground in nature, it's a plant, and everyone loves mushrooms, right?
They give your yard such a magical, whimsical feel no matter where they live and make us think of long walks out in the woods, which is my kind of way to spend my time!
Mystical Mushrooms gives you a variety of purple-colored mushrooms to scatter around your yard and make you feel like you're attracting fairies to where you live.
If you have the right Sims, you might actually do it, too.
6. DIY Oxygen Triad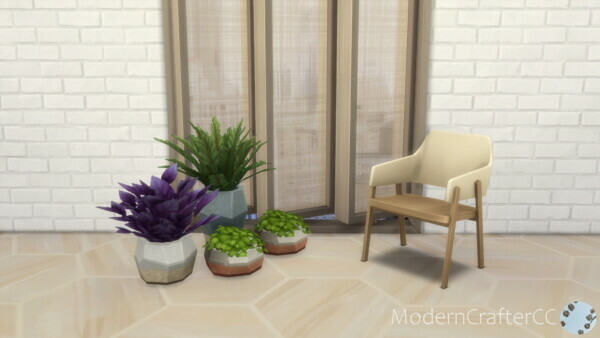 Simple, minimalist houseplants for your Sims who have simple styles but like to have a couple of statement pieces to make the room feel like a place you belong.
SIY Oxygen Triad comes with two three-piece sets of house plants that have similar pots and plants themselves to look concise and clean.
You can decide whether you only want to use one or all three of a set and whether a taller or a shorter plant fits the design of your room best. They're so versatile that even people living in the apartments of the city can fit them in their space.
5. 10 Brand New Houseplants

I'm going to come out and say it- I'm tired of small houseplants. I love plants, I love green, and I love having little things I have to take care of that don't take all my attention all the time.
With that being said, I want big plants I can feel proud of, that makes me feel like I'm outside even if I've been stuck at my home office all day.
If your Sims feel the same way, maybe nature lovers that have a job that keeps them at their laptops 24/7, then 10 Brand New Houseplants is just the thing you need to completely transform their living space.
Houseplants that are as big as trees, soaking up the sun and keeping your Sim content in the confines of their home.
4. Vera Plant Set

Ranging from sizes big and small, Vera Plant Set comes with 7 houseplants to choose from for your Sims needs.
From plants like small tulips in a little tin pot to a big leafy, tropical shrub that may do well in warmer Sim neighborhoods, this set had such a variety, you're sure to find plants to fit in everyone's house without worrying about the size.
3. Urban Jungle Plants

When we say we want to feel like we're living in the jungle, we mean it. Maybe not as humid and sticky as those climates can get, but the plants are a must.
To make sure your Sims are surrounded by greenery, regardless of what room they're in, Urban Jungle Plants is here to bring your Sims houses to life.
Some of the plants in this collection include a spider plant, a money plant, ivy, and monstera, so whatever leaf preference you have, you're so to find it and add beautiful hues of dark green wherever your heart wants to put them.
2. Naturalis Plants Ii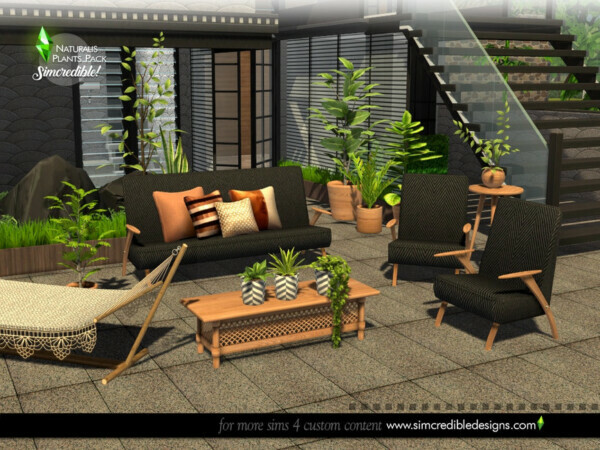 Naturalis Plants II helps you create entire rooms around plants and the moods they give off. Looking for something to feel laid back and nature-inspired? Go for something with a hanging ivy look!
Maybe something more sophisticated and put together? Small potted plants are always a good idea!
You can mix and match the multiple options to create similar rooms in the thumbnails of this custom content, or use your imagination to make a space that's uniquely yours and your Sims by using all 25 items in this set.
1. Ardenwaeld Fae Plants

Speaking of fairies from before, if you want to turn your yard into a fairy wonderland, then look no further. Ardenwaeld Fae Plants gives you the most wonderful space to relax and read a book in, with plants that are pink, purple, and blue.
They shine, give off their own light, and they're sure to give you the best yard in your neighborhood.
You might also be interested in the following: