The Assassin's Creed series from Ubisoft is known for its beautiful open worlds, standard-setting stealthy gameplay, visceral combat, and fantastical plots that create an immersive adventure experience for gamers.
As Eivor, whether you opt for the finesse of the hidden blade or a more direct approach by dual-wielding powerful weapons, Valhalla offers a fresh take on the familiar franchise.
A recent addition, Valhalla from Ubisoft Montreal, is no exception. In the same trendy vein as God of War (2018), players can dive into Norse-themed content as a Viking warrior. Lead your clan, lead epic raids, and above all else, assassinate.
Best Mods for Assassin's Creed Valhalla
As a single-player action-adventure, most of our mods will focus on visuals or quality of life. There's not much need for cheating or gameplay advantages in games like this.
As always, backup your saves when modding.
10. Remove Startup Logos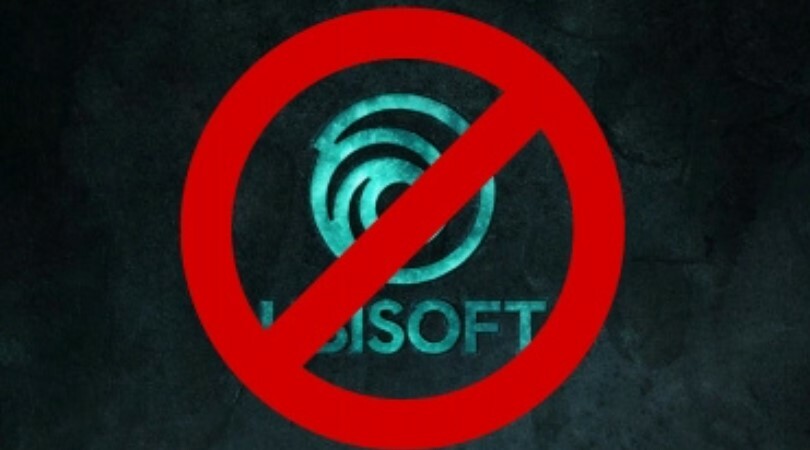 This mod removes the videos that play when the game boots up.
In Assassin's Creed Valhalla, the starting logos for Ubisoft, Anvil, and Ryzen take a little over 30 seconds for no good reason. This mod is a lifesaver; it cuts down the 30 seconds to one second of black screen.
Over time, that's a significant amount of time saved for you to use as you see fit.
9. Color Correction – Realistic Reshade Preset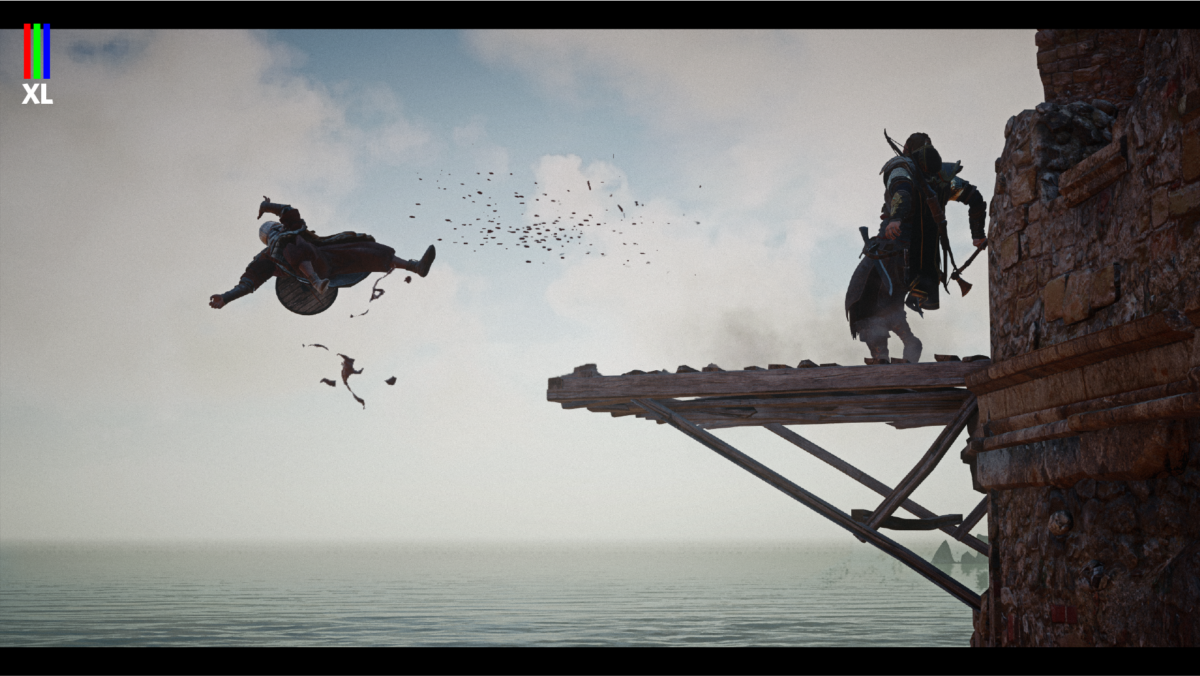 Color Correction is a preset for the ReShade program, making the game more real-looking.
ReShade is a staple among players and modders alike. It is a simple program that facilitates graphical adjustments in a wide array of different PC games.
This preset gives AC a grittier, natural look by toning down some color saturation and adjusting the lighting, among other things, without hurting game performance.
8. Weapon Mesh Swaps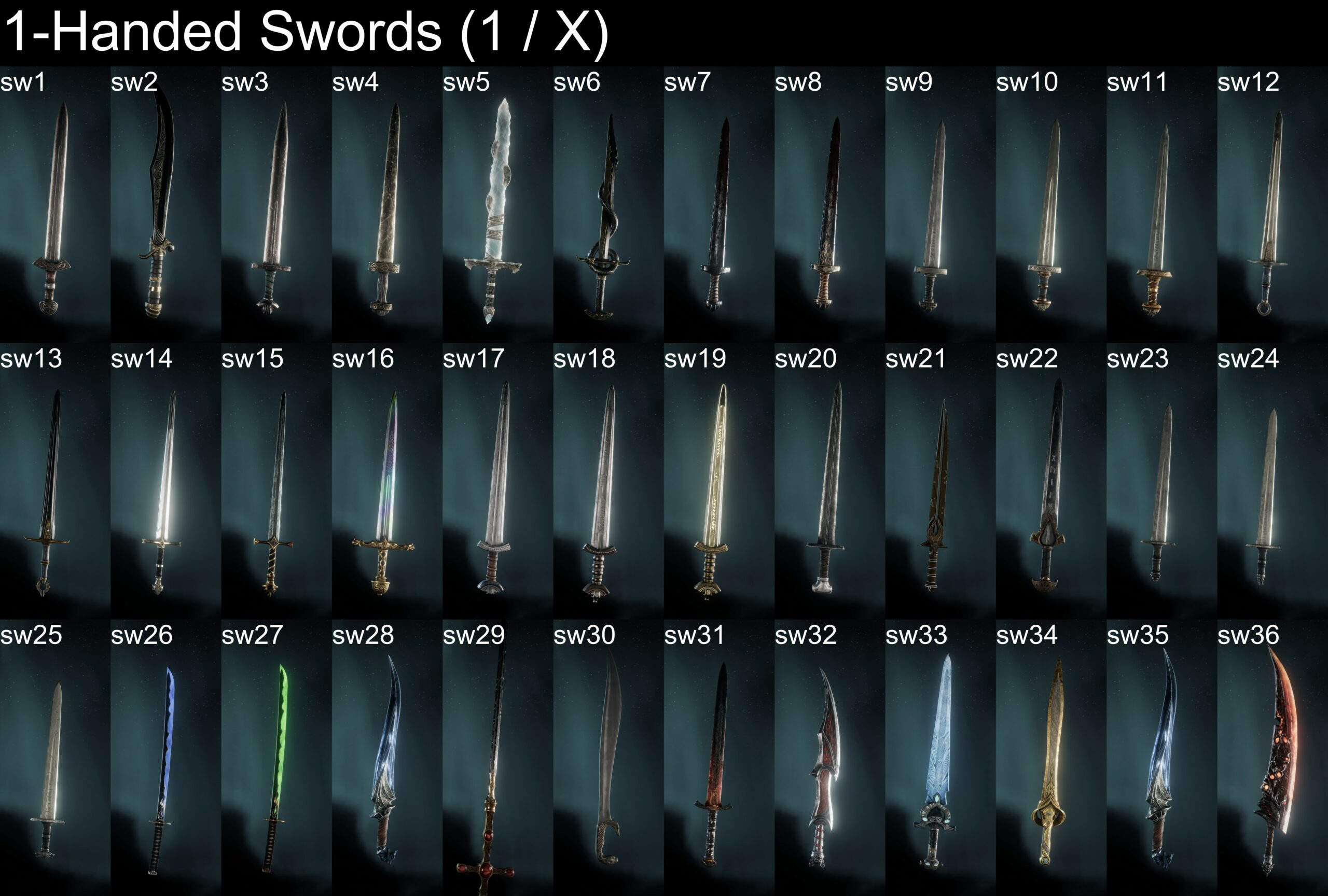 Weapon Mesh Swaps allows players to switch the appearances of their weapons for another.
This mod allows a lot more customization of the playable character's appearance than the base game offers.
Using this mod, swap your sword for a flashier in-game model, or replace your shield with something less flashy; the possibilities are numerous.
Players can even swap a weapon for another of an entirely different type. If you're feeling bold, swap the hidden blade model for a full-sized weapon. The results look wild.
7. Player Enhanced Muscles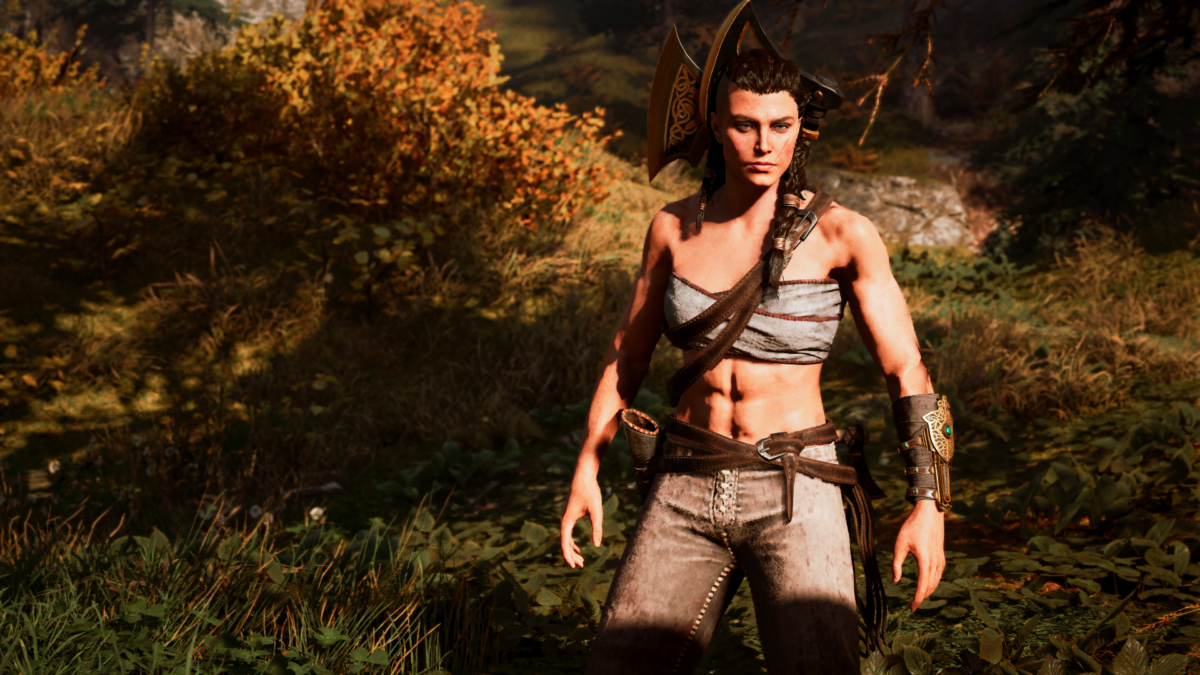 As a feared assassin known for their ruthless fighting style and deadly precisions, Eivor should look as strong as possible. This mod is perfect for living out an even bolder power fantasy in the game.
Player Enhanced Muscles makes Eivor's muscles, male or female, look more pronounced and defined.
The redefined models look very high quality; they do not make the game look cheaper.
6. Wanderer's Tale – A Cinematic Reshade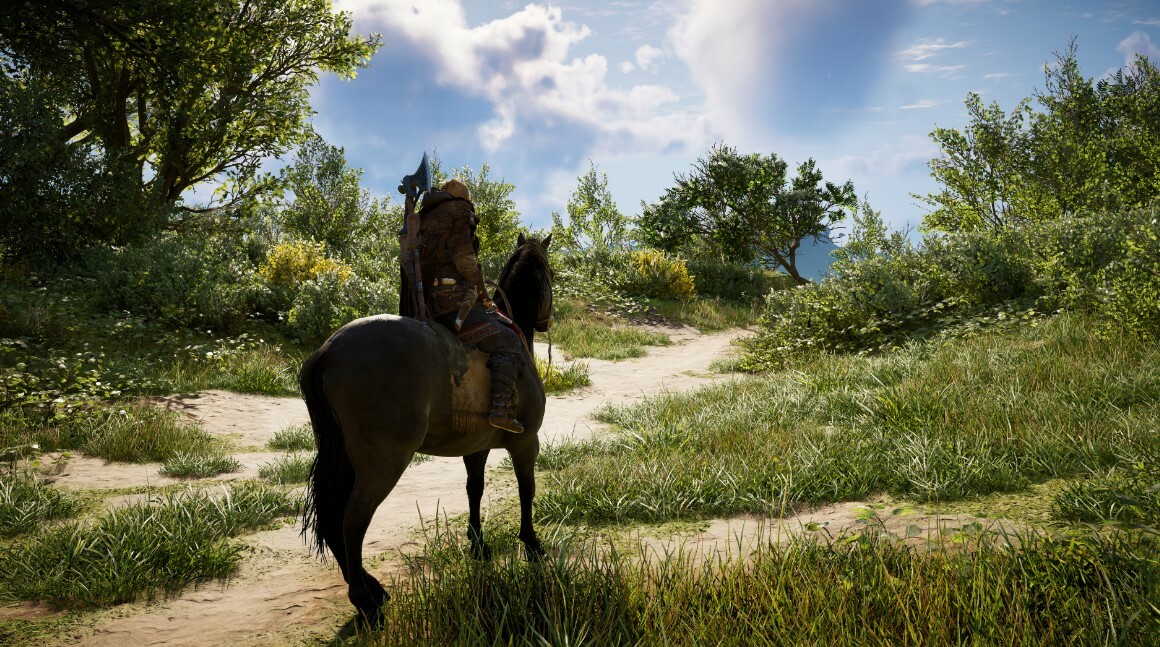 Sometimes, ReShade presets can be used to give a game an entirely new vibe, not just plain improvements.
Wanderer's Tale reworks the visuals of Assassin's Creed Valhalla into a grittier, noir-esque game more akin to games like Dark Souls by From Software.
The difference in experience will surprise players who have never tried an artistic ReShade preset before. This is one of the best.
We think this preset is aptly named; the result is cinematic, without a doubt. It's like playing a movie.
5. Unlimited Exotic Resource – Dlc Wrath of the Druids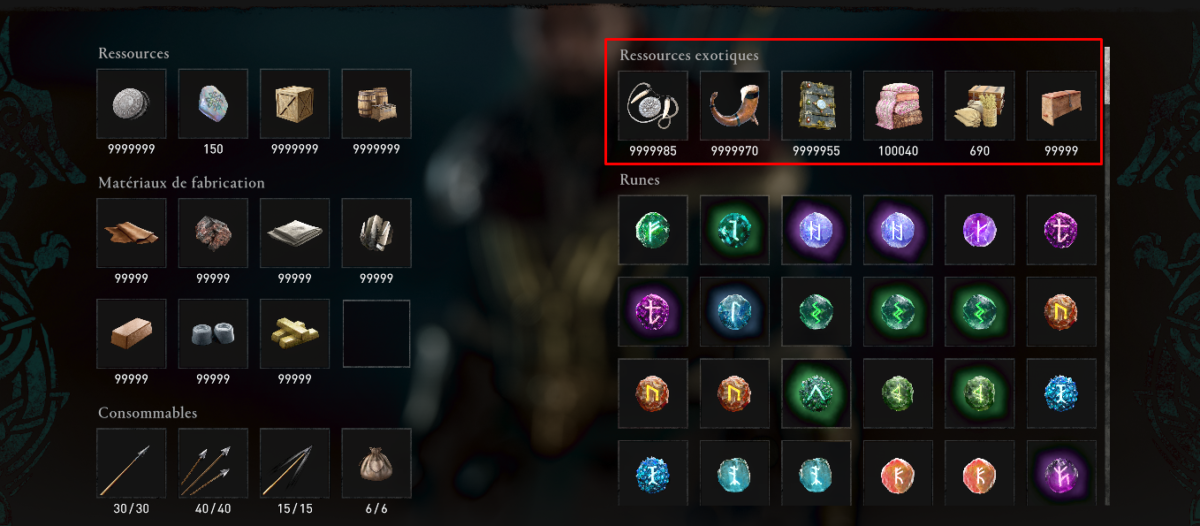 This is the only actual cheat on this list, but it's a good one. More access to those hard-to-craft armor sets!
Unlimited Exotic Resource gives the player access to an infinite stock of several game resources. These resources include luxuries, clothing, texts, and delicacies, among other materials.
As our other mod lists state, time sinks in single-player games are not our favorite things in the world. (Love grinding in MMOs, though.) If you enjoy them, by all means, give this mod a pass.
This mod can be a bit finicky, but it is compatible with the base game, not just the DLC.
4. Eivor Face Variations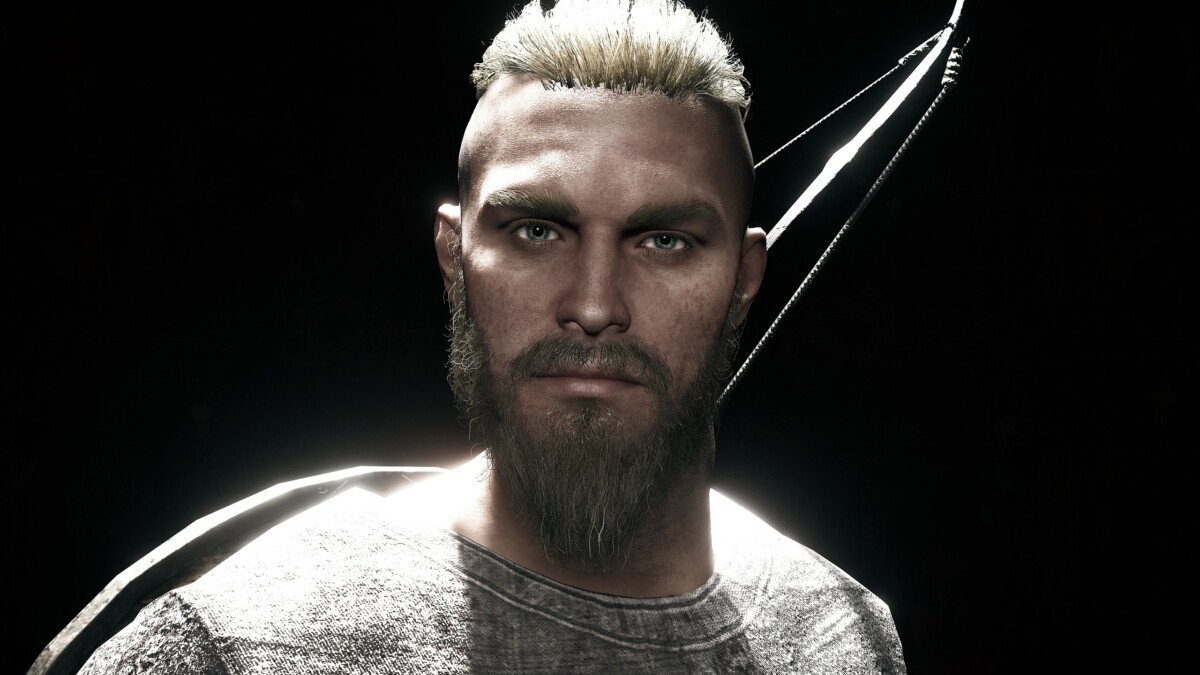 Eivor Face Variations allows the player to change the main character's face in Assassin's Creed Valhalla.
This pack contains NPC faces from the game that have been modified and reworked to suit the main playable character. Switching up Eivor's looks adds a ton of variety and re-playability to the game.
This mod works well with our top pick for an immersive experience with our Nordic hero.
Our favorite face is model F03 for female Eivor, which is Randvi's face. It fits the main character well.
3. Full Body Tattoo Editor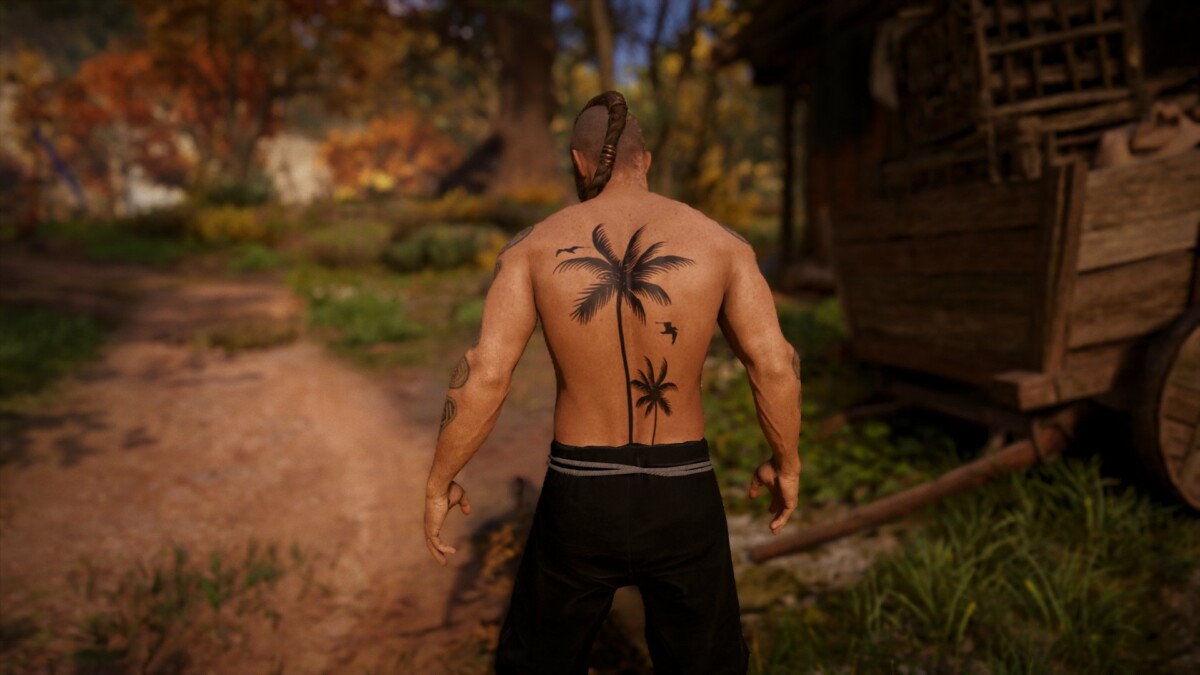 A game protagonist's tattoos are their signature. (The God of War similarities continue.)
Full Body Tattoo Editor adds the ability to customize the back, front, arms, and head tattoos on Eivor. There are countless possibilities when it comes to custom textures.
We slapped together a sloppy smiley face and happen to think it was quite fitting.
Give our deadly assassin a nice palm tree back tat like the creator did that will strike fear all across the Kingdoms of England, or use a skin texture to remove them completely for an incognito vibe.
2. 100% Complete Maximum Level Save File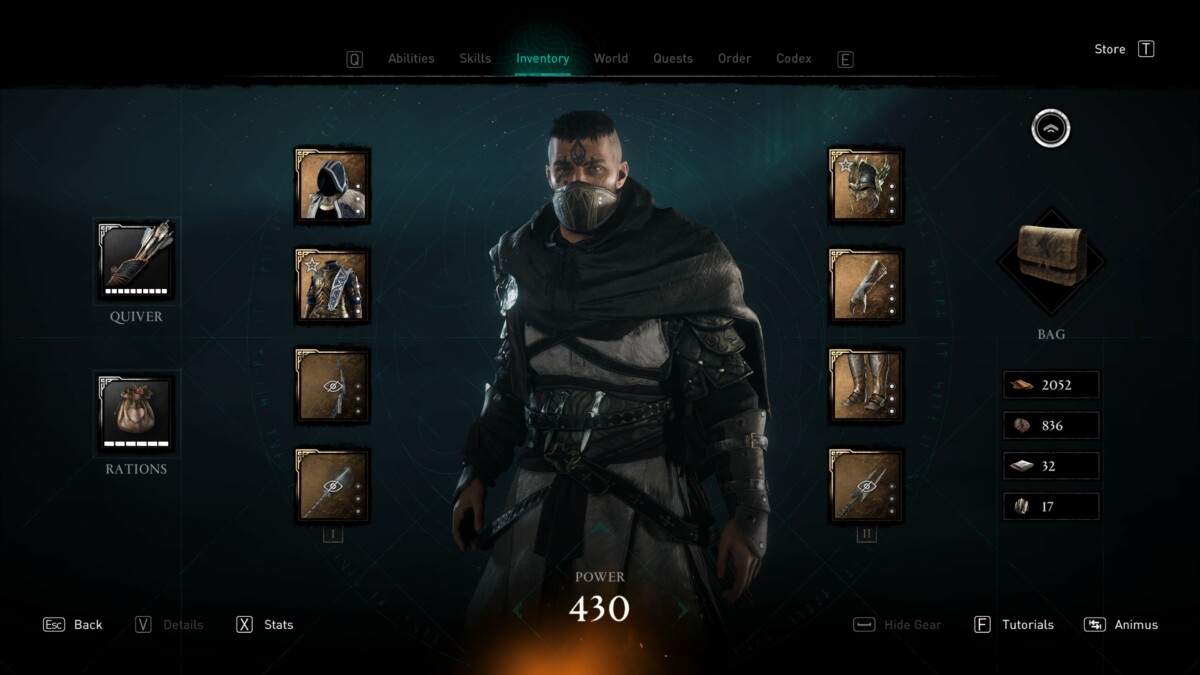 This downloadable file is a save file for Assassin's Creed Valhalla with 100% story completion and more.
Not a mod, per se, but downloadable save files are great ways to skip tedious grinding in single-player games or a way to recover from losing your own saved progress. Enjoy the sandbox fun and high power level of maxed abilities, skills, and order tree.
It's easy to spend hours fooling around in role-playing games with all the power at the players' fingertips.
1. Eivor Customizer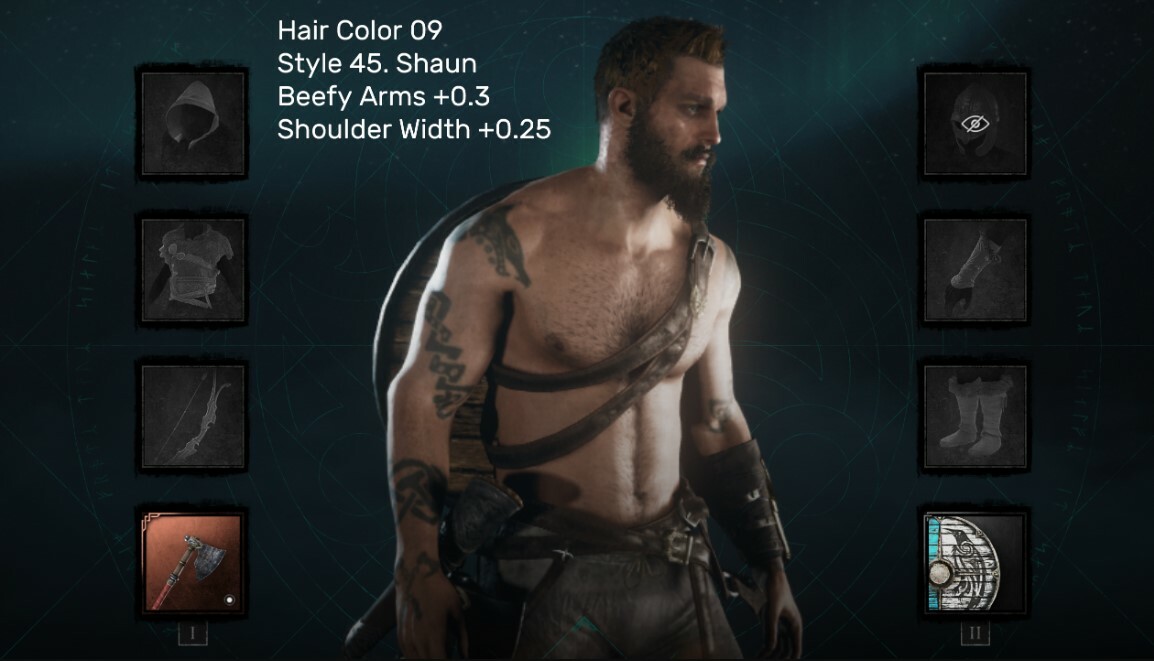 Eivor Customizer adds extensive customization options for the Eivor model.
There are so many options for player and NPCs models; it was always a shame that Ubisoft didn't include the same level of customization for the game's illustrious protagonist. This mod changes that!
The Eivor Customizer lets you change their hair color, beard, body and head models, skin tones, and body proportions. Players can create an Eivor that matches them perfectly or suits their own fantasy.