The God of War games comprise one of the most iconic franchises of action-adventure video gaming. Kratos, the Spartan warrior, turned vengeful ghost and god, is a fixture in gaming culture.
God of War (2018) refreshed the series with the addition of the Norse gods and Kratos' son Atreus. After losing his family in the first game, it was a cathartic reset for longtime fans.
Best God of War Mods
As the first full release into the current gaming ecosystem, God of War PC mods have become standard for the first time.
This list contains our favorites for enhancing the experience of adventuring with the dynamic duo of Kratos and Atreus.
10. Young Kratos Reskins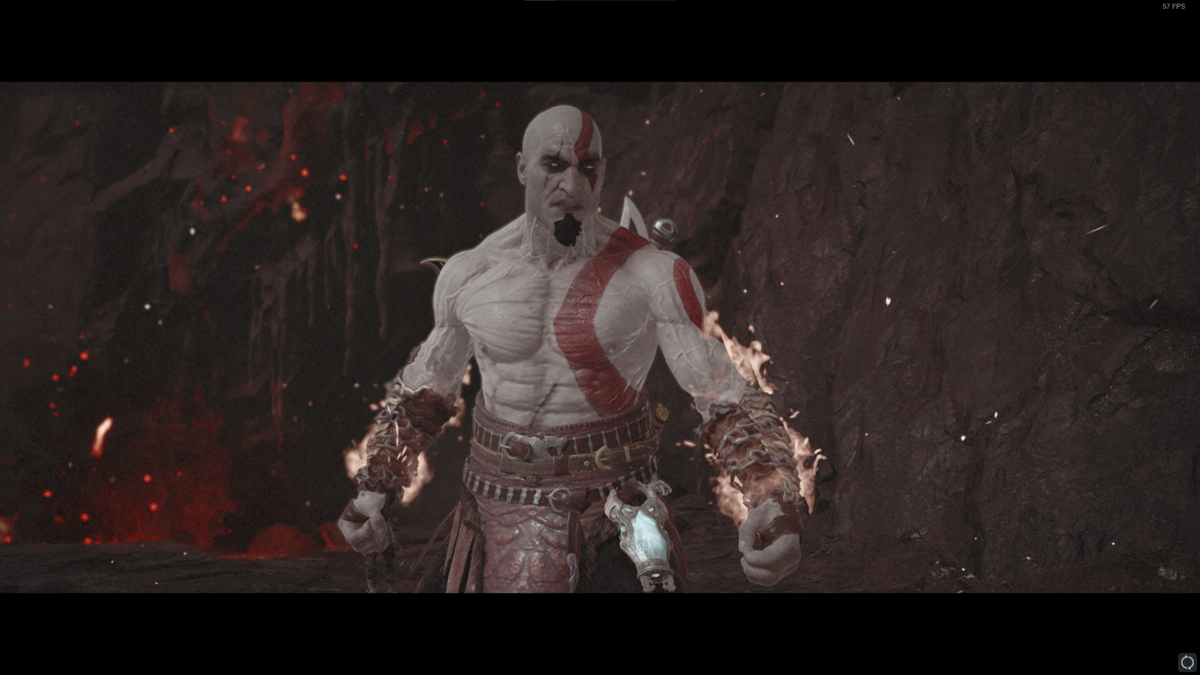 Young Kratos Reskins makes the ghost of Sparta look like he did in God of war II and God of War III.
For players looking to bring the Greek back into God of War. This mod makes Kratos look younger, adds an option to recolor his tattoos to blue, and more.
It may be a minor aesthetic change, but the experience of playing as the original god of war (sorry, Ares) in this Norse setting is a fun combination.
Honestly, this mod makes Kratos and Atreus look more like brothers than father and son.
9. Less Fog and No Fog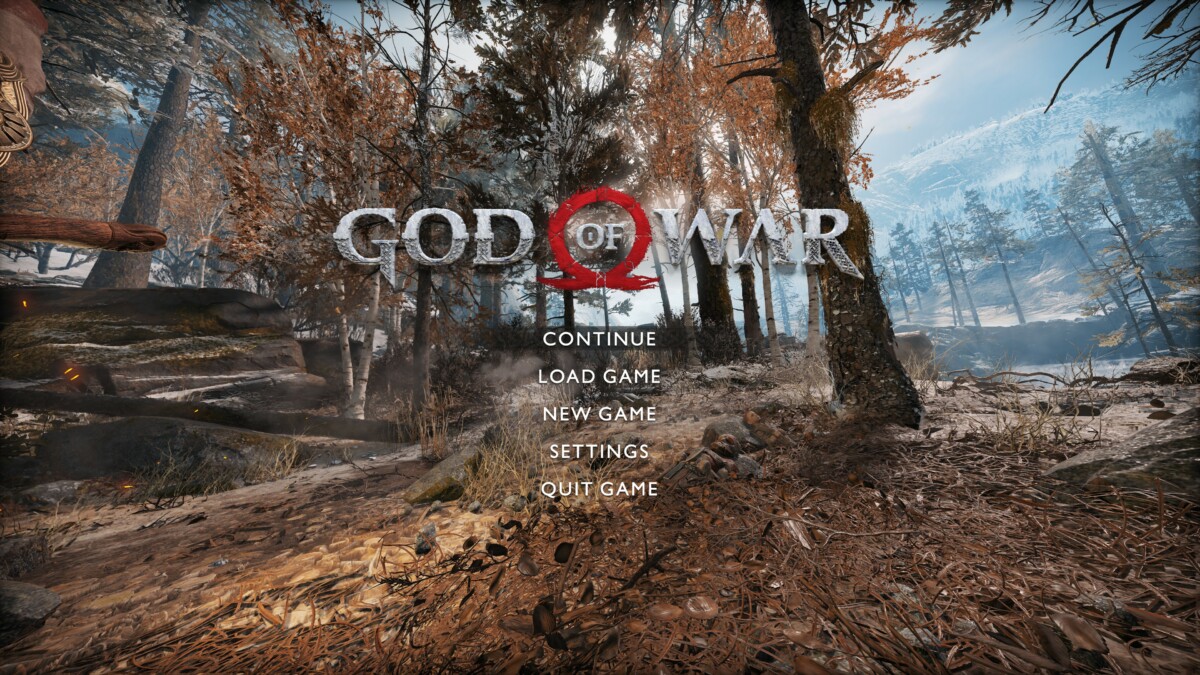 Less Fog and No Fog gives the player control over the thickness of the foggy effects in God of War.
The moody environment in the game is an effective atmospheric way to set the tone in the game's world, but it can take away from the stunning work the developers did crafting the scenery.
This mod creates a way to reduce or entirely remove the fog; the world takes on a whole new vibe when all of it is fully visible. We're fans of expansive visuals, so this is one of our favorite tweaks.
8. Invisible Chest Armor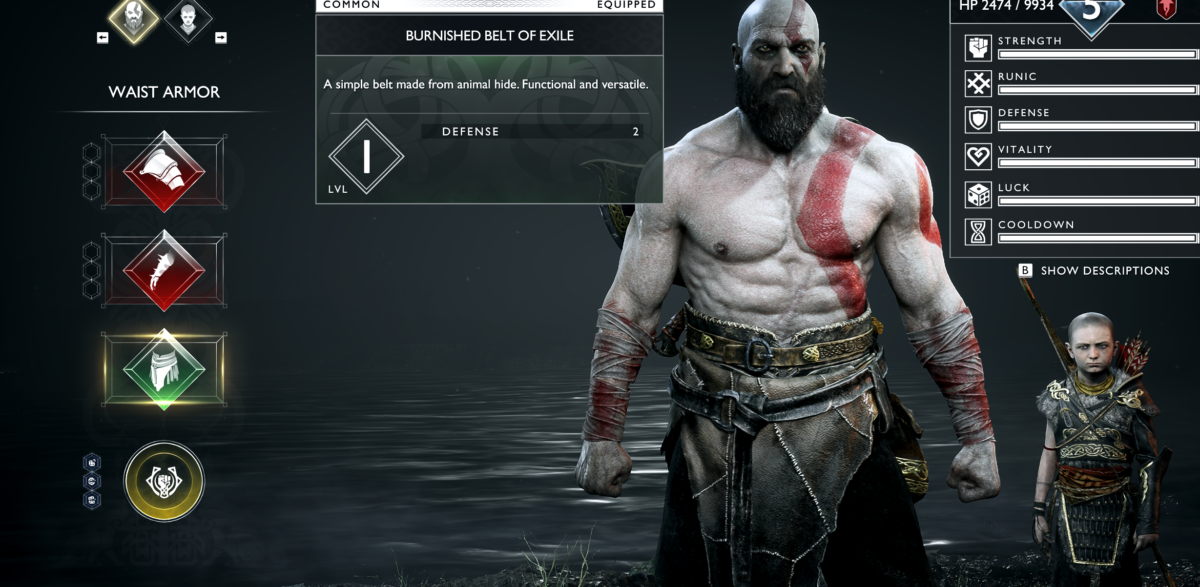 Invisible Chest Armor render's Kratos' body armor invisible.
This small aesthetic change pairs well with our number ten pick because it keeps Kratos looking classic. In God of War I, II, and III, our anger-filled father was always sporting a bare chest.
Logistically, it makes sense. It's easier to wield the Blades of Chaos or Leviathan Axe without some cumbersome body covering.
7. Jg's Leviathan Axe and Blades of Chaos Recolors
Leviathan Axe and Blades of Chaos Recolors gives options to change the primary colors of the two iconic weapons in God of War.
The Leviathan Axe and Blades of Chaos are the real stars of the game with how much destruction they bring and screen time they have.
With this mod installed, players can choose to adorn the blades with new, bright colors.
The Leviathan Axe with bright green etching or the Blades of Chaos with stark red is eye-popping combinations that will have Kratos' foes intimidated from the jump.
6. God of War Regrade Reshade Preset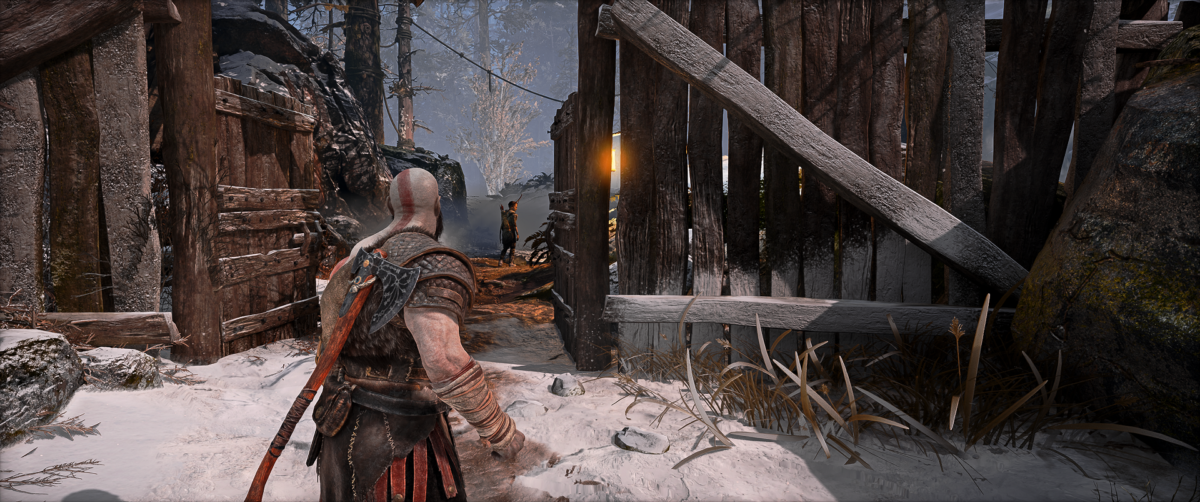 GoW ReGrade is a high-quality preset that improves the graphics of God of War (2018).
ReShade presets have become a staple in PC gaming for games with intricate visuals. GoW Regrade enhances sharpness, brightens colors, refines shows, improves tone mapping, and more.
This is not one of those presets that goes too far and actually makes the game look worse; it is a very well-edited improvement overall. All players will enjoy the results.
You can't say that about every ReShade preset.
ReShade is required but is very easy to use. Check out other games it supports.
5. Himmelklyvning – The Golden Ivory Axe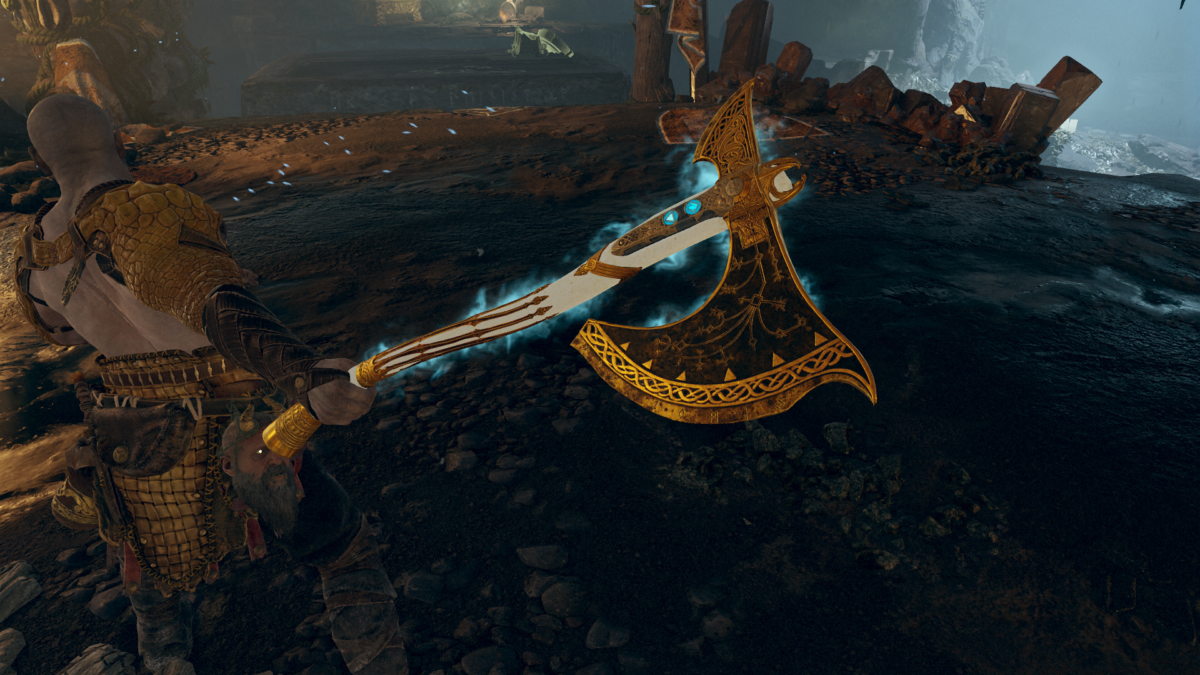 This mod adds a custom model for Himmelklyvning, a stunning axe of ivory and gold, to the game.
Recolored Leviathan Axes and Blades of Chaos are cute, but this custom weapon model is a brand new, stunning weapon.
With intricate gold detailing, this axe is worthy of THE god of war, Kratos. Blood washes off of gold easily, too; that's a nice bonus.
4. Clear Fantasy Reshade Preset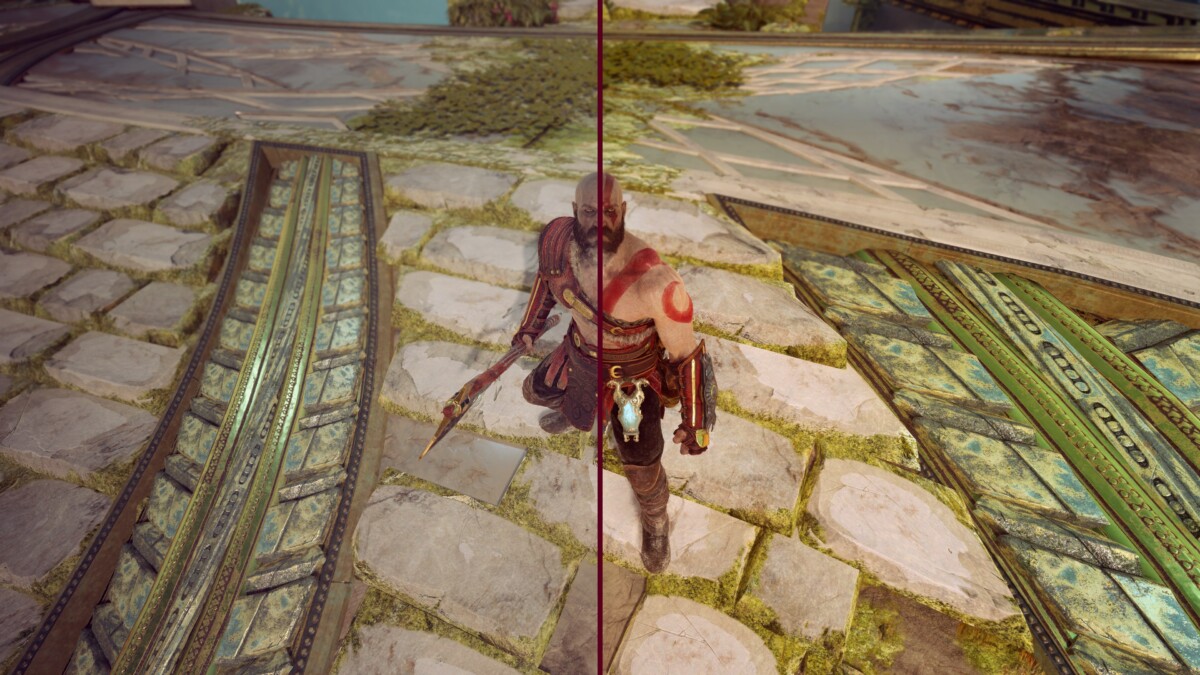 Clear Fantasy ReShade Preset is a stylized preset that adds a high fantasy tone to the game.
This is one of the rare few ReShade presets that is heavy-handed on purpose with a clear vision. Clear Fantasy boosts the vibrancy of the colors and adds more tasteful light bloom.
Additionally, hard edges are smoothed out. Players are left with a new, gentler tone in a less harsh fantasy world than the base game.
3. Less Annoying Item Cards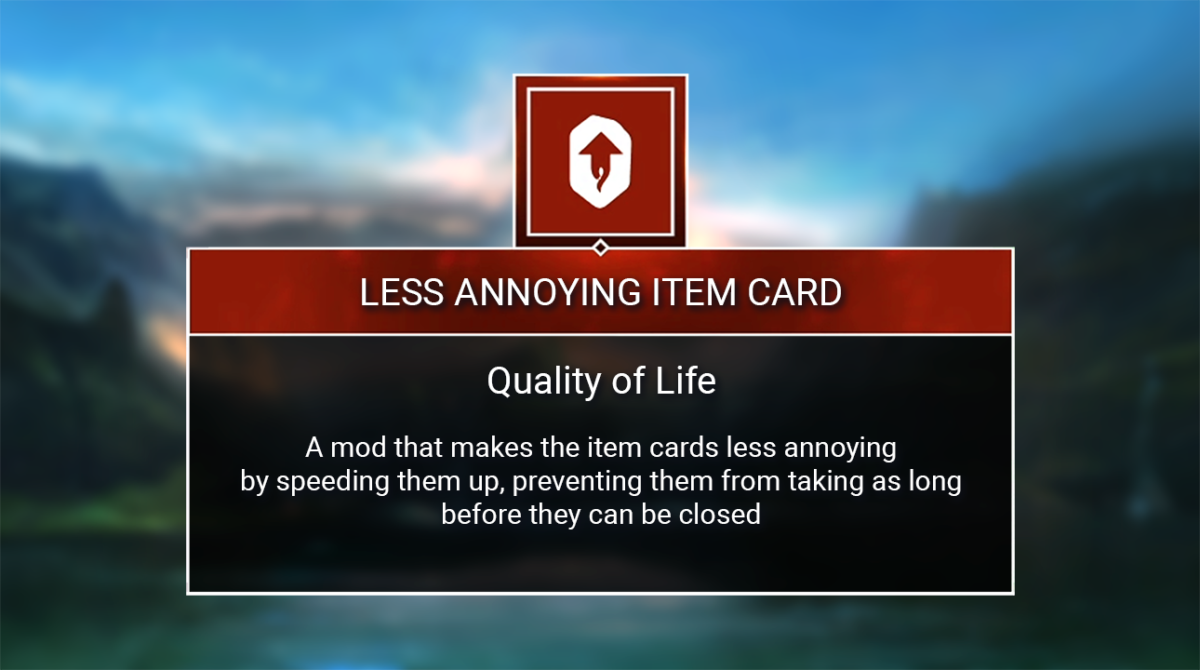 Less Annoying Item Cards lets players skip the item cards faster in God of War.
This mod ranks so high because we value a simple quality of life increase.
By accelerating the animation associated with the item cards, players can skip past them faster; this removes some friction in the gameplay experience which helps immersion.
God of War (2018) is one of the most polished games ever released (in our opinion), so there aren't many other quality-of-life mods that are necessary at all.
2. Ultimate God of War Modded Starter Save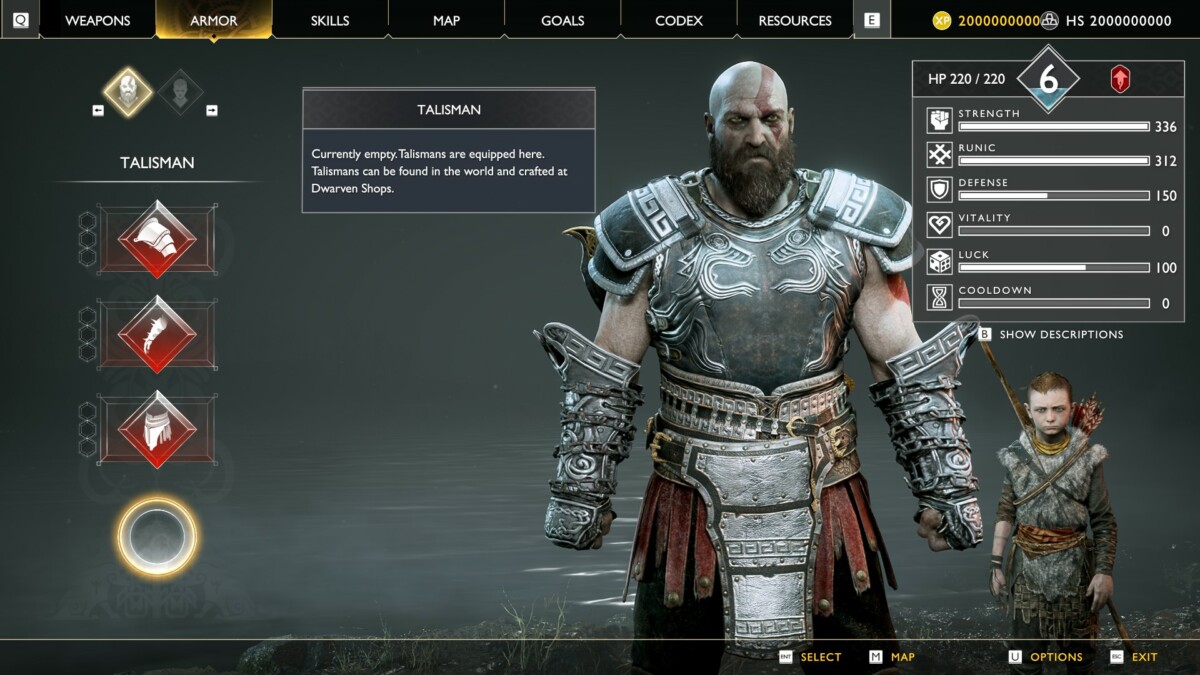 This Starter Save File is a God of War NG Plus save file that comes with essential unlocks and mods for an exceptional playthrough experience.
Finally, a save file that combines aesthetic mods, game unlocks, and story completion.
The invisible armor mod is one of the best mods for refining Kratos' experience; In addition, this save file includes every shield, the Zeus armor, and more.
Enjoy the increased difficulty of NG+ with accompanying increased stats. This doesn't result in a god-mode easy playthrough but a little boost in survivability.
1. God of Dad Jokes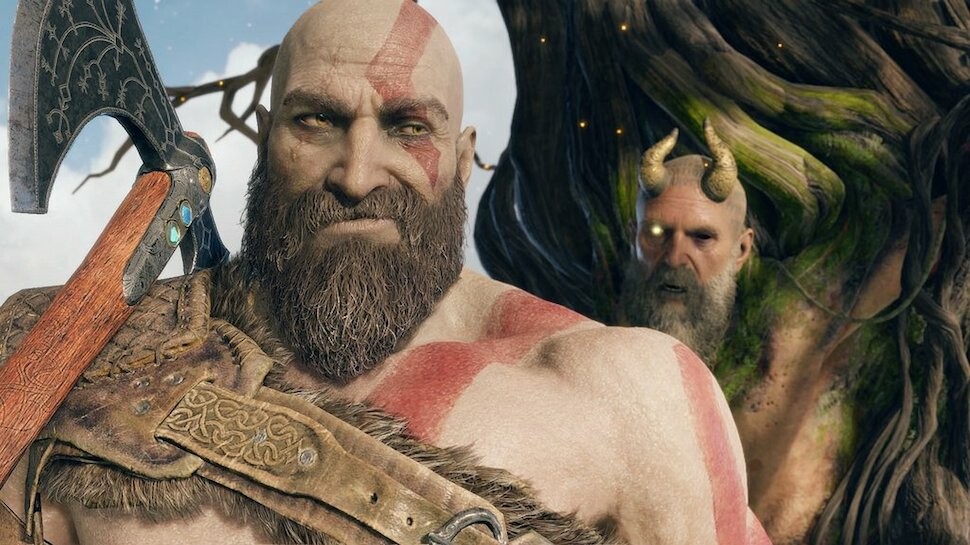 God of Dad Jokes adds jokey voice lines from Christopher Judge into Kratos' voice files.
We made this mod our top pick because it's downright hilarious.
With this installed, players will occasionally be blindsided by dad jokes or sarcastic lines from Kratos seamlessly inserted into the genuine dialogue of the game's story. "Hi, _____, I'm dad." is one of the classics included in God of Dad Jokes.
We don't want to spoil the fun by revealing too much; trust us and download this mod as soon as possible.
These new voice lines are in English only.