The NBA 2K series has been around for a long time (as long as the twenty-first century has been); sports gamers are a uniquely dedicated community that gets reenergized with the yearly installments of their favorite franchises.
2K21 was no exception. There are many mods available online that can improve your experience with NBA 2k21.
From adding new players or teams to gameplay, changing your players' style, to changing how fast people play score-wise, there is no downside to enhancing your experience!
There's no facet of NBA basketball players can't experience.
This series is the gold standard of basketball video games, for sure.
Best Mods for NBA 2k21
Want to get the most out of your NBA 2K21 experience? We've got ten mods for you!
These creative extensions help tailor and enhance gameplay, competitive, and community aspects in all sorts of ways.
12. Nike Air Zoom GT Run Olympic Shoes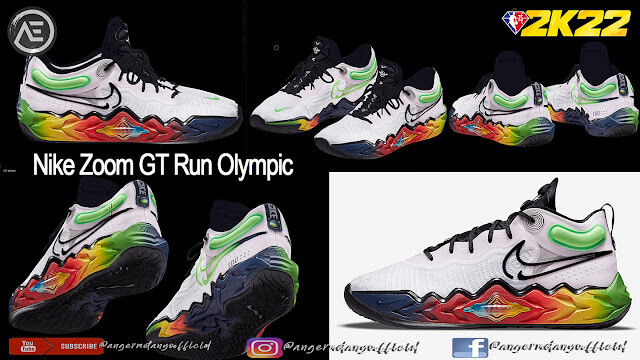 A considerable part of NBA basketball and its culture is sneaker choice. It's no surprise that some mods from the community are custom-made shoe models for players.
This mod adds the Nike Air Zoom G.T. Run shoes to NBA 2k21; it's a slick shoe from the athletic giant with a thick, colorful gradient sole and crisp white sides. These kicks feature an uncommon, unfilled version of the Nike logo.
11. Sports TV Broadcast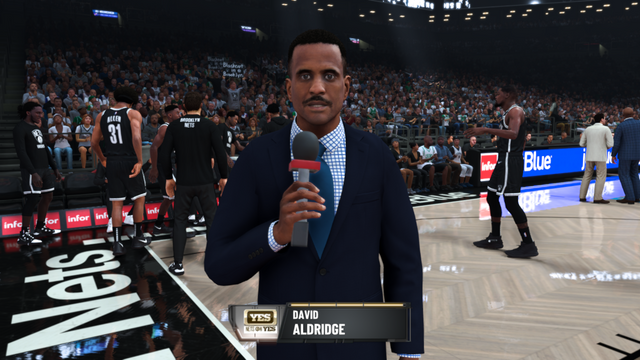 These Sports TV Broadcast mods add a new kind of immersion boost to NBA 21.
This collection of mods makes the TV broadcast clips "as realistic as possible."
It includes logos for different channels plus their respective panels from real coverage, new title cards, show bumpers, an updated lower-third display, and replacements for the NBA 2k logo that change it to the official NBA logo.
Fans of ESPN, TNT, and FOX coverage, among others, will love these mods.
10. All-time Jerseys and Hardwood Classics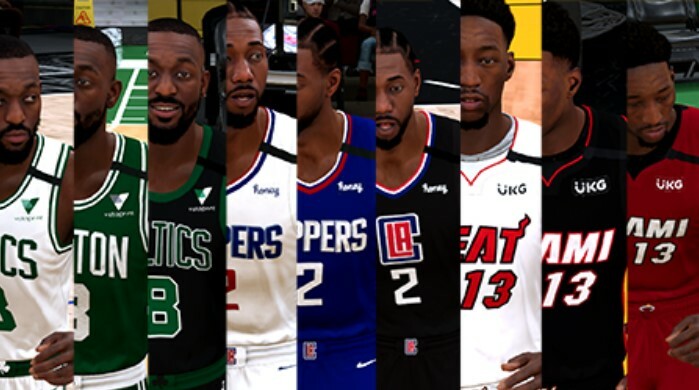 All-Time Jerseys is a set of official jerseys missing from the base game.
With this set of mods, fans of any NBA team can find the accurate real-world jersey for their favorite teams in the game.
Plus, there are classic old-school designs from teams like the Clippers and the Hawks that are iconic in the history of the league.
Our favorite is the 2018-19 Chicago Bulls City Edition jersey, but there are dozens of choices.
9. Black Mamba 94 Series Spalding Ball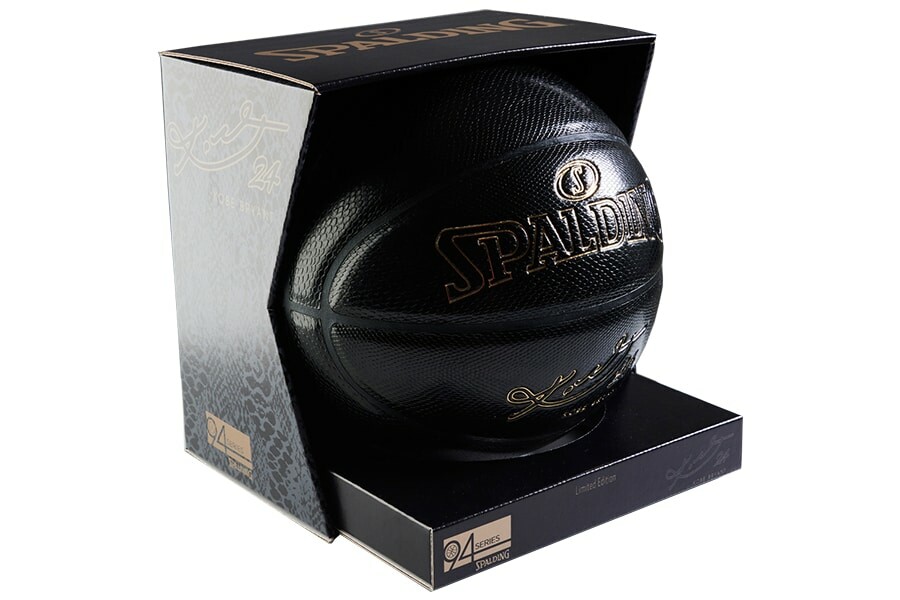 This mod adds the unique black and gold Black Mamba Spalding basketball from their 94 series.
The Black Mamba is one of the most slick, stylish balls out there. Players can now enjoy its beauty on the digital court in NBA 2k21.
The mod creator has carefully recreated the ball's fine detailing in gold on the surface of the black basketball. There is also a classic-colored version of the model if the black is too flashy for some.
8. Kappalambda's Cheat Engine Table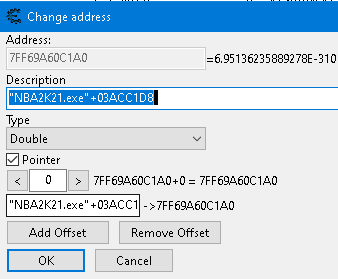 Every game with a vibrant mod scene has its signature cheat mod. Here is NBA 2k21's!
KappaLambda's Cheat Engine Table is a collection of gameplay cheat options for NBA 21. This mod lets players reach whatever heights of success they please, no matter how unrealistic.
Extend your shot clock, shift the game speed, change the scores, and modify the stats; the possibilities are endless.
Warning: Do not use online. This is standard advice for any cheat table mod.
7. JEEK313's Fictional Draft Classes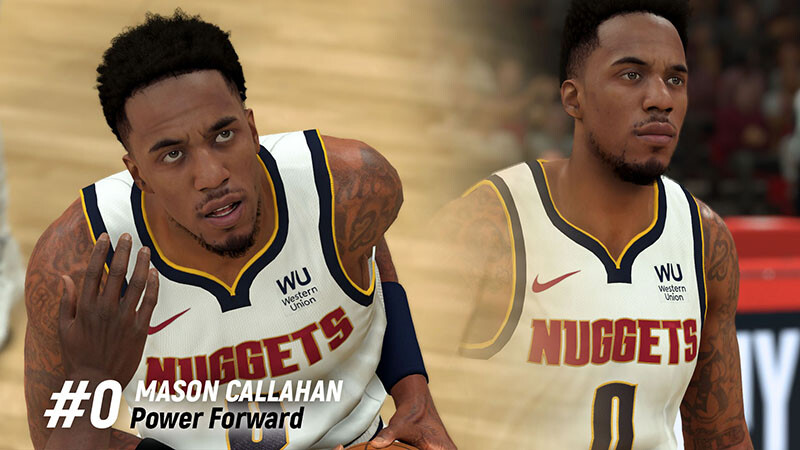 This mod adds draft classes filled with over 60 fictional players with their own cyberfaces and stats.
The creator has put in tons of work to custom-make the face models and character details.
All of the player attributes are based on real players to maintain balance and immersion. Fictional names are included, too!
Playing with teams of fictional players adds a new experience to NBA 2k21. It's fun to get to know these new, nonexistent players and combine them into teams that perform at the highest level.
6. Retro Mods: Scoreboards, Courts, Jerseys, Cyberfaces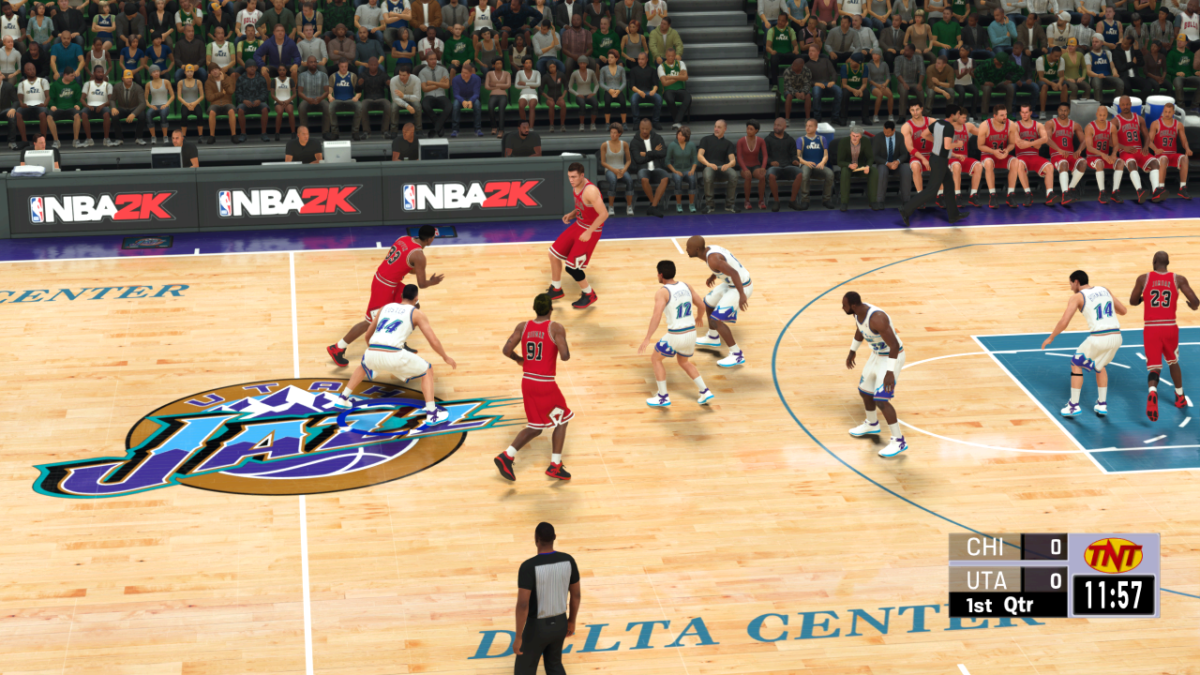 Retro Mods provides all the models necessary for setting the court up as it was in iconic times gone by.
Retro courts change up the floor patterns players ball on. These details matter for those trying to set the stage for a nostalgic time in their personal history with the game.
Retro jerseys adjust the uniforms to look like how they did in the 80s. Shorter shorts, tucked-in jerseys, and more. This IS your dad's basketball.
The retro cyberfaces are the most exciting addition; they let you turn back time on some of the most iconic players in NBA history with younger versions of Michael Jordan and Steve Nash.
This thread is packed with mods that add immersion into all facets of the game for longtime basketball fans.
5. Missing Players Cyberfaces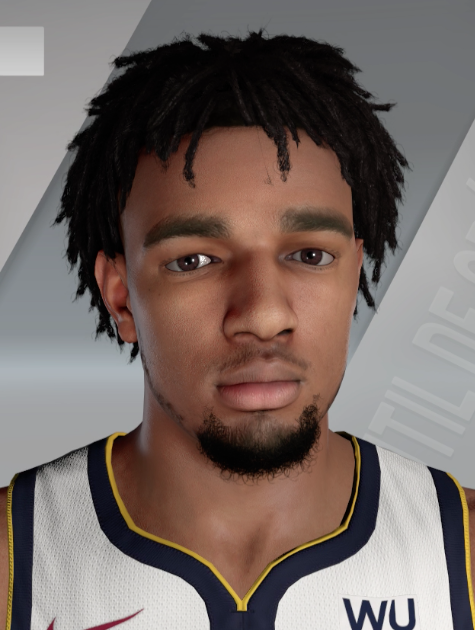 This collection of Cyberface packs adds dozens of missing players to NBA 2k21.
Visual Concepts can't possibly add every notable player to each iteration of NBA 2k, but they do their best.
The modding community is happy to pick up the slack; they do an amazing job. There are custom cyberfaces for any significant player fans can name.
These packs contain the likes of Paul Reed, Sam Merrill, and Jaylen Adams, plus other free agents. It would take too long to list all the options; take a look for yourself. Your fave is probably in there.
4. NBA 2k21 2021-2022 Atd Roster Update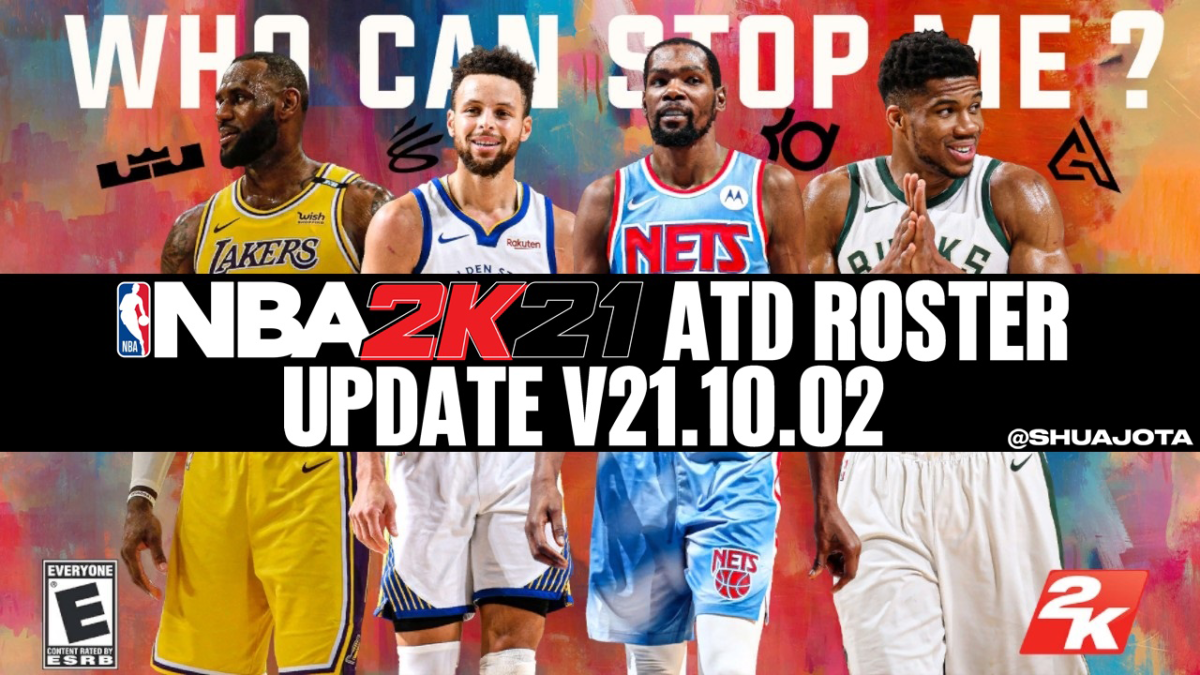 This Attention to Detail (ATD) pack overhauls the roster to be the most realistic and accurate representation of the 2021-2022 league year.
Players can enjoy updated lineups, new two-way contracts, accurate player ages, new rookies and their cyberfaces, custom shoes, and more.
This mod is from Shuajota, a legend in the NBA 2k modding world. Plugging some of the 2k21 missing player holes and padding out the rest of the roster adds a fullness to the game that enhances the experience more than you'd first think.
3. Slamdunk Roster Mod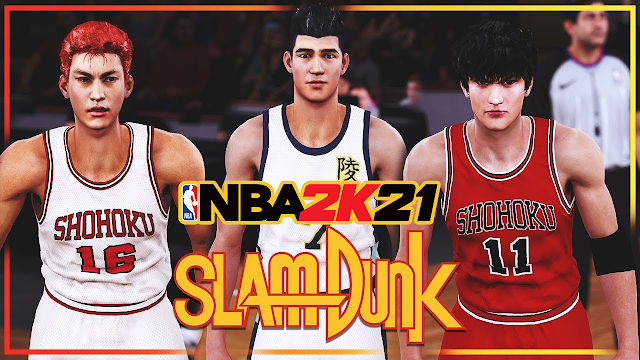 The SlamDunk Roster mod by Musashi adds the roster of players from the basketball manga series SlamDunk.
This is one of the most unique popular roster mods for NBA 2k21. The players from SlamDunk are iconic for fans of the series.
Gamers can stack their team with the Shohoku High star players and put them up against the best of the professional North American league players.
2. NBA 2k21 Next-gen Realism Reshade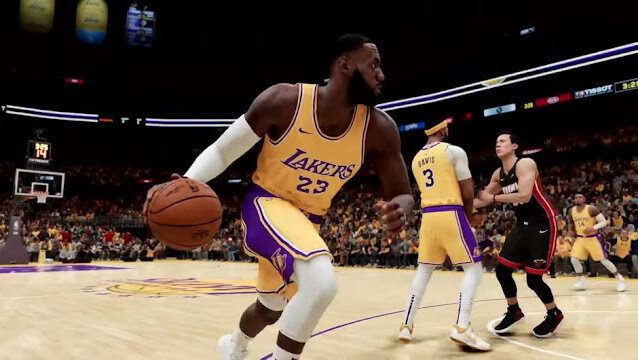 Next-Gen Realism is a ReShade mod from Shuajota that improves the graphical appearance of NBA 21.
For players familiar with ReShade, it's no surprise how big of a difference mods can make when it comes to the visual performance of a game.
This mod is no exception. The level of realism players can reach is beyond impressive; it makes NBA 2k21 look very close to live basketball coverage.
Power forward Hanamichi Sakuragi can take down anyone.
1. Kobe Themed Custom Court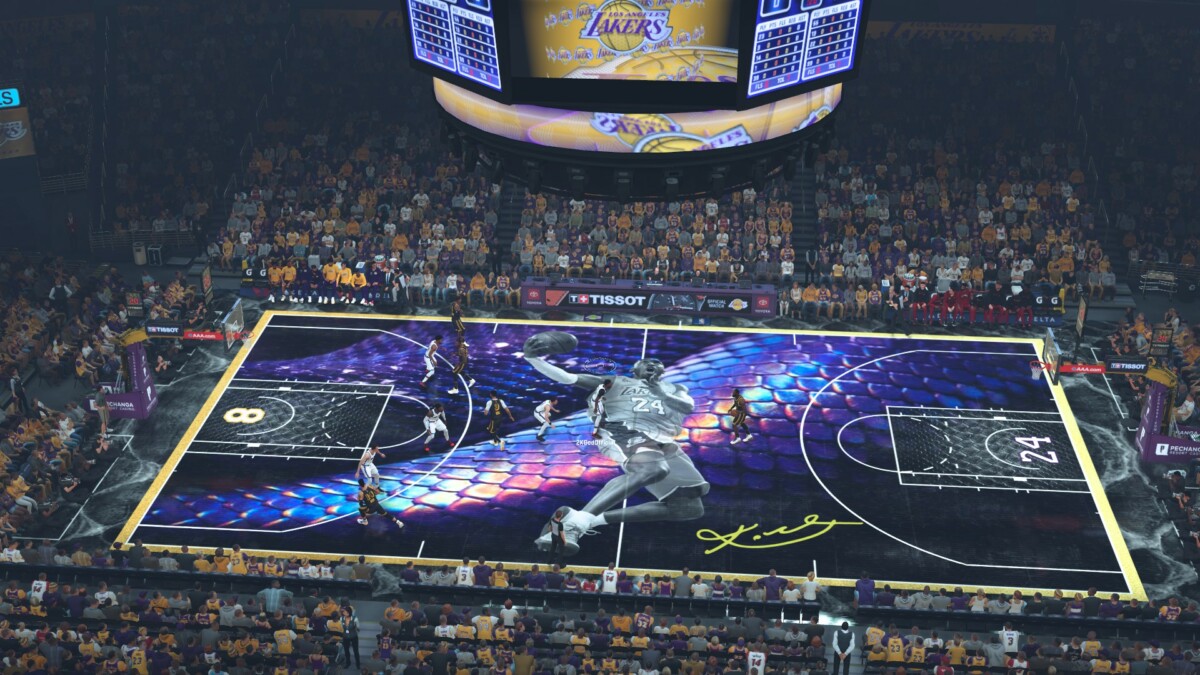 Celebrate one of the all-time greatest in the game with this custom-made court mod.
This Kobe Themed court for NBA 2k21 features NBA star Kobe Bryant and a prismatic snake scale pattern. A court this flashy is a worthy tribute to the LA Lakers legend.
Either hoop is adorned with his numbers, 8 and 24, and his autograph is etched in the bottom right corner of the court.