Through its captivating combat and engrossing story, Batman Arkham Knight has become a fan-favorite within the beloved franchise.
Developed by Rocksteady Studios, this action-adventure game is an unforgettable experience for gamers everywhere.
Assume the mantle of a hero as players take on the iconic role of Batman – traveling through Gotham City and facing off against criminal masterminds in his crusade for justice.
Dive into the enthralling world of Arkham Knight and experience it like never before. From amazing graphics to unforgettable characters, this game has something for everyone.
Best Mods for Batman: Arkham Knight
With our selection of incredible mods, you can unlock a whole new level of awesomeness in your gameplay.
You could be looking for an enhanced environment or just want some extra features; here are the Batman Arkham Knights mods we picked just for you!
15. Advanced Colour Correction – Arkham Knight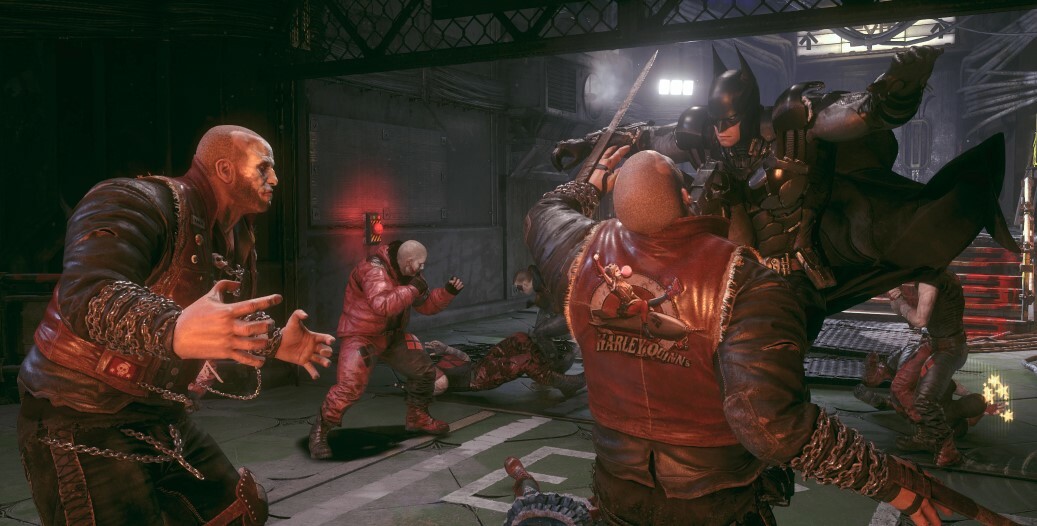 This ReShade preset for Arkham Knight is designed to let the game's graphical style really shine.
To achieve this, the overbearing green pallet of the game has been removed and swapped for a more sumptuous aesthetic, but without skimping on the necessary greens.
Other colors and white balance have been carefully attended to, making sure that everything lines up with each other across all areas of the game.
ReShade SMAA also helps to bring out more details in every corner – but don't worry, CA, Film Grain, and AA were disabled in-game so that you can get the best possible quality!
14. All DLC Batmobiles Unlocked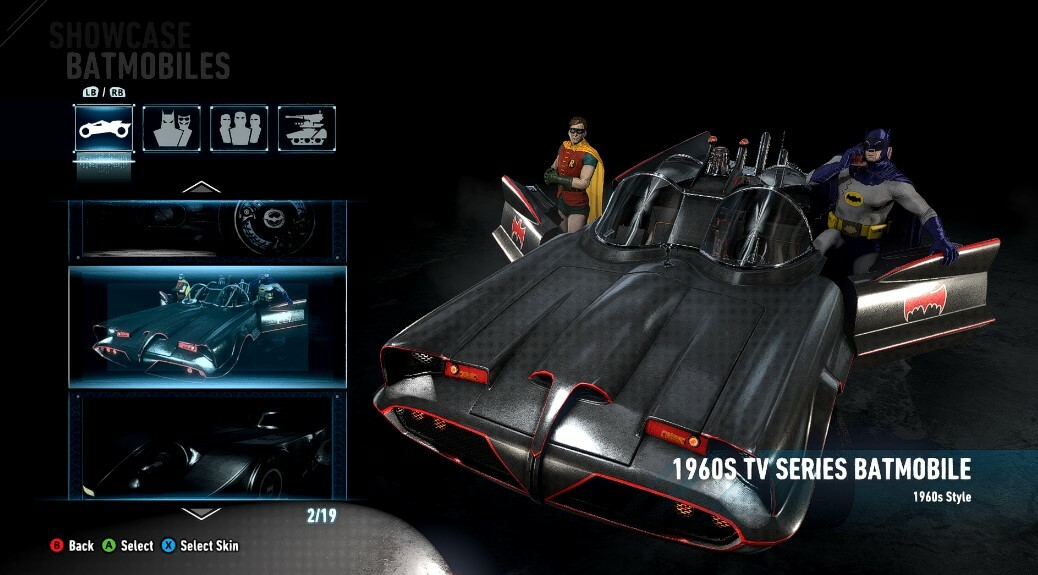 Unlocking all of the DLC Batmobiles at the start of your story mode playthrough, including the instantly recognizable "Jokermobile," allows you to cruise around and look intimidating while doing it.
And if things get a little too nasty on the streets, then whip out your DLC Batmobile Weapons to take care of enemies who are trying to bring you down.
Whether it's just taking a leisurely drive or hunting down criminals, now you can do it all with some serious style.
13. Dualshock Button Icons (Playstation)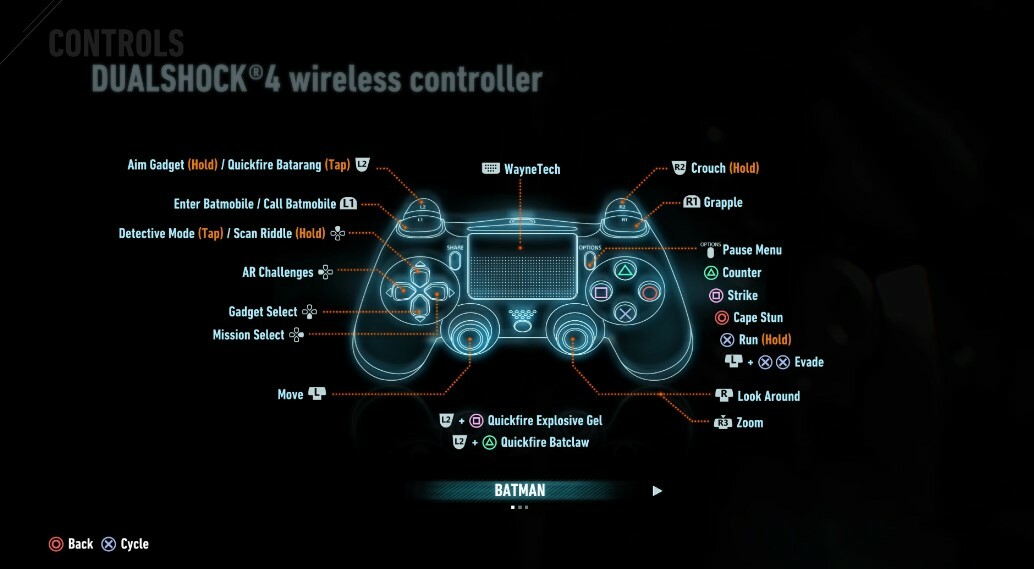 This mod allows for the Playstation/Dualshock button icons to be used with the DualShock 4 V2, as well as many other generic gamepads.
It's a relatively simple install, so you can start enjoying the upgraded look in no time. Compatible controllers come in a variety of shapes and styles, so finding one that works for your needs won't be an issue either.
12. Arkham Knight Console Cheats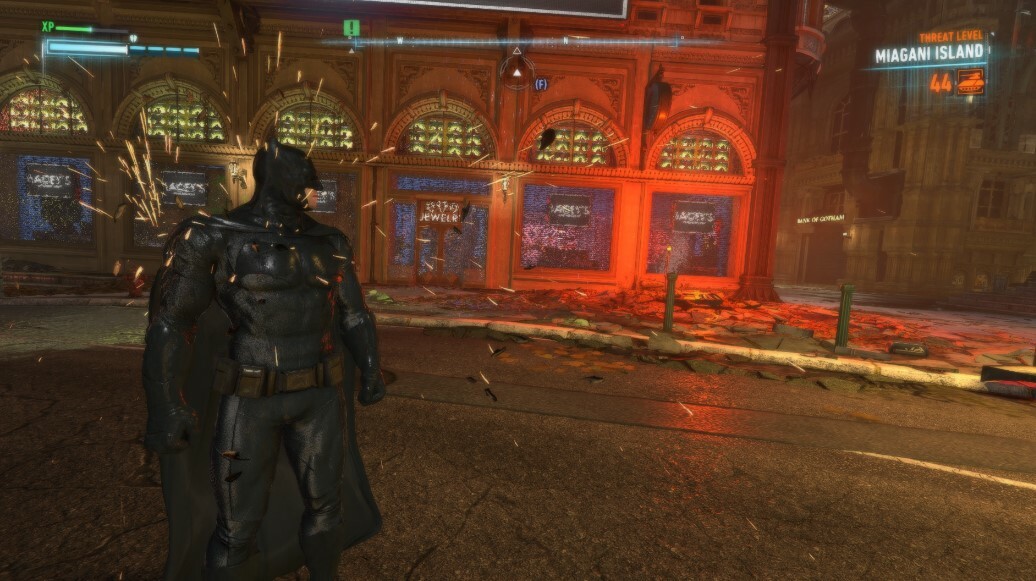 Make your gaming experience easier and smoother with a single custom keybind!
With this mod, enable cheats like extra flying Batclaw range, more grappling hook height, invulnerability, an un-ending boost supply in the Batmobile, and infinite smoke bombs, among others.
All you have to do is press the hotkey once you start the game and enjoy an effortless adventure without any hassle. So try it out and make your gaming sessions as easy as pie! (Cheats are fun.)
11. All WBPlay Skins (Plus Pristine and Gold)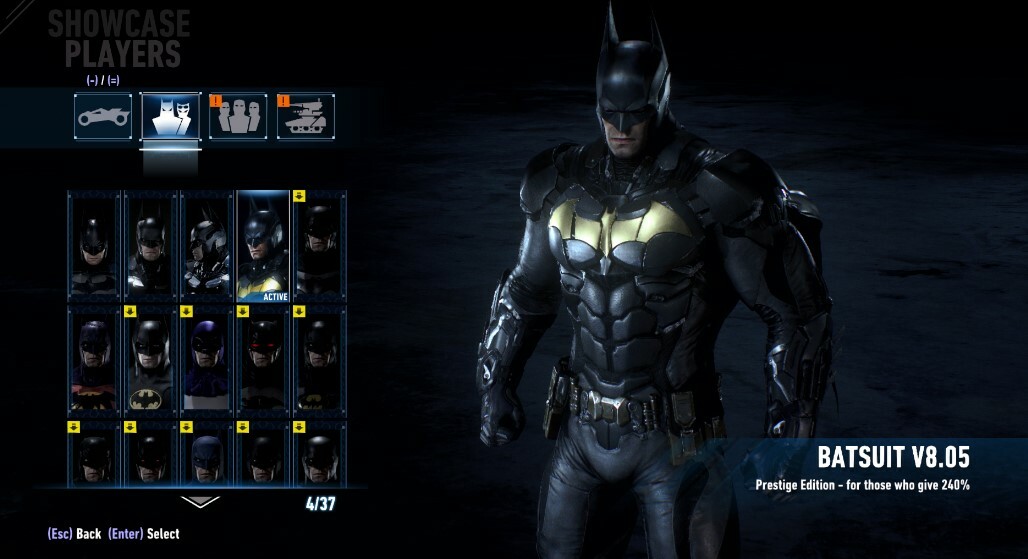 This mod for Batman Arkham Knight unlocks all skins available in the PC version of the game – from the classic batsuit to some truly stunning custom options.
It's super easy to get access to awesome new skins for your batmobile. The mod does exactly what it says, ensuring that you can use whatever suits your fancy.
Whether you want a sleek, modern look or something more stylized, this mod has you covered!
10. Remove Silly Effects

The abundance of flashy, comic book-style visual effects in AK often detracts from the core immersive, realistic aesthetic that draws many to Batman.
This can be particularly disruptive when transitioning between cutscenes and gameplay; all of a sudden, effects like dynamic explosions and exaggerated 'electric' impacts are bursting onto the screen with no warning.
The Remove Silly Effects mod removes every unrealistic effect that sticks out during combat or exploration.
It is worth noting, too, that even though these effects are jarring and unrealistic, they are great for some players who don't want a grittier vibe.
9. The Definitive Console Command Mod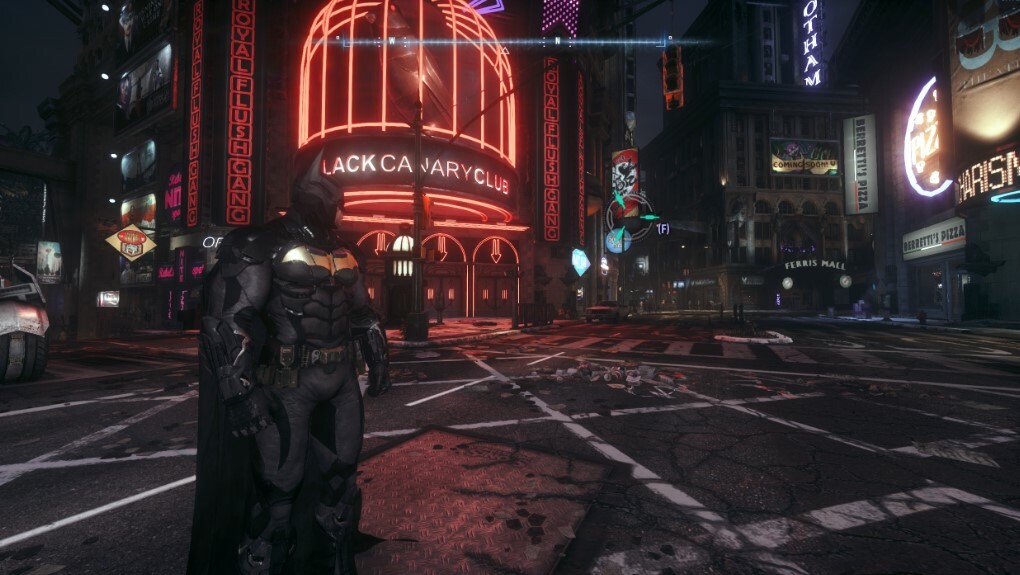 The Definitive Console Command Mod is a toolbox of useful fixes and tweaks that makes Arkham Knight even more playable.
From providing quality-of-life features such as enabling our guilty pleasure, cheats, for Batman and his Batmobile to swapping Batman's mesh texture for other characters, you can customize this mod to get exactly what you need.
Easily tweak the keybindings and commands so that it fits your play style, and enjoy the enhanced gameplay!
8. Skybox and Weathers Replacer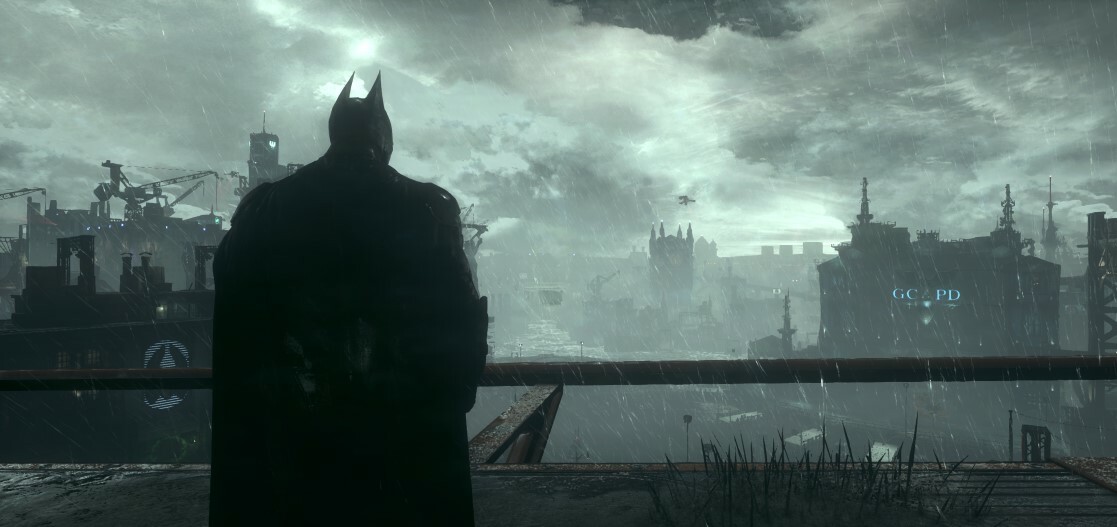 This mod for Batman: Arkham Knight allows you to customize your in-game environment.
Imagine being able to switch up the time of day and weather from the playable environment, giving you unlimited possibilities in planning effects along your crim-fighting adventure.
With this mod, even seasoned players can find a fresh level of enjoyment in one of their favorite titles!
7. AGIAK (Advanced Graphical Improvements for Arkham Knight)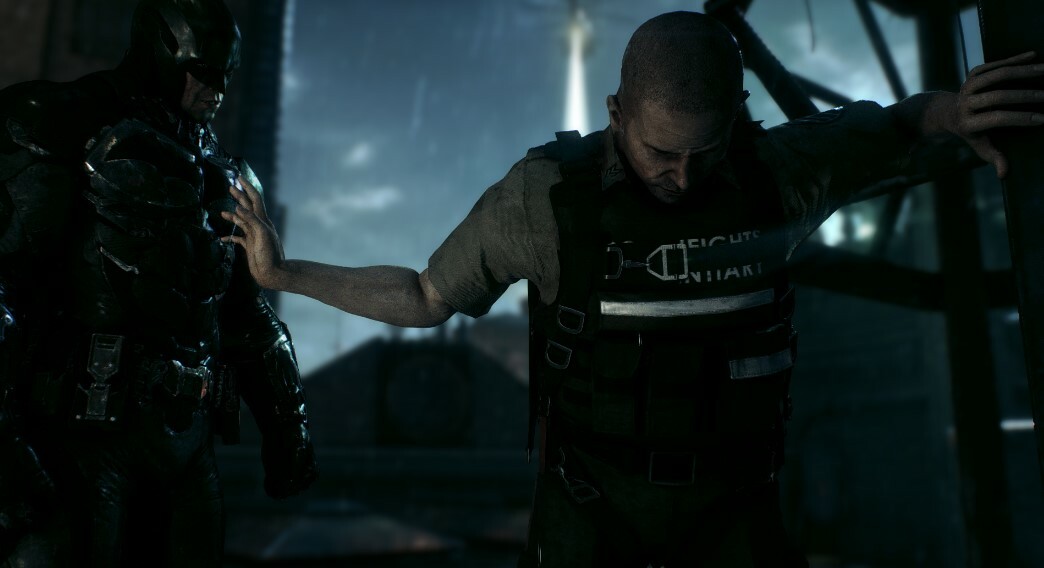 AGIAK takes base graphics to the next level, infusing them with advanced shaders via Reshade for a dramatic improvement.
By introducing features like precise anti-aliasing, color correction, a more dynamic depth of field, ambient obscuring, and more, you can experience extraordinary visuals with this technology.
Installing AGIAK is easy to use and comes with a custom installer.
6. Play with other character skins for Batman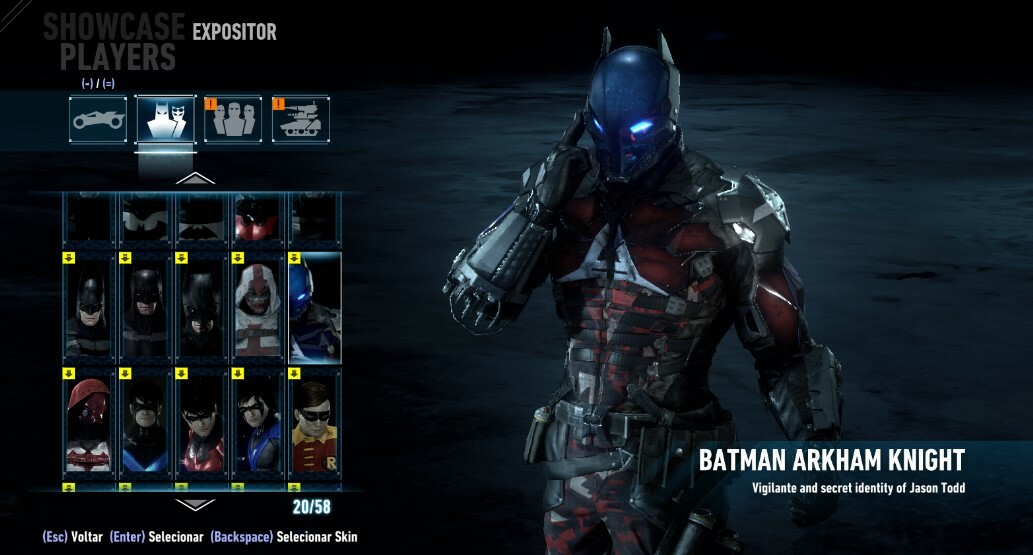 If you've ever wanted to explore the streets of Gotham and fight criminals while dressed as one of your favorite characters, this is a mod that'll let you do just that.
This mod has tons of exciting features, such as enabling you to easily select skins from other characters in the game and use them as if they were a Batsuit in the showcase menu.
Not only does this add an extra level of fun to the game, but it also allows you to wear whatever suit suits your style when patrolling for crime in Gotham City or taking down some of its biggest villains.
With endless possibilities for customizing your hero experience, you're bound to have a jolly time saving Gotham!
5. Arkham Knightmare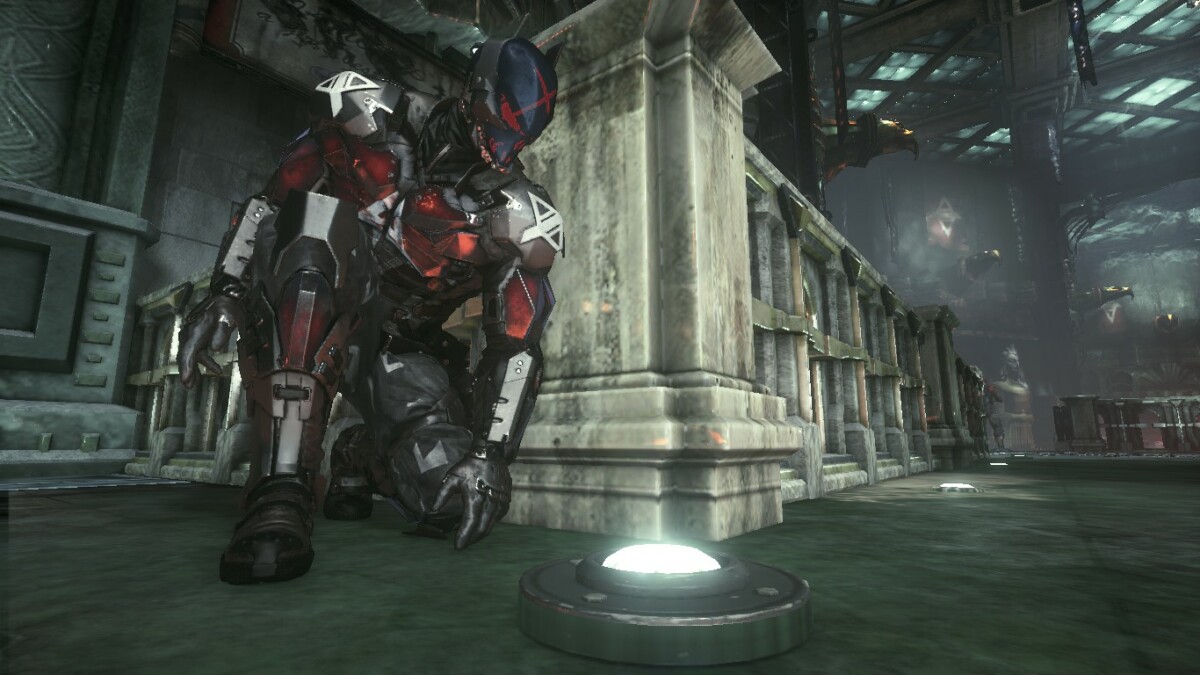 Arkham Knightmare is a visual overhaul of all the textures used in the game, so you'll be able to enjoy an entirely new and improved look while playing.
Plus, care has been taken to make sure as much detail as possible is retained from the original textures.
Without compromising any of the game's aesthetic, this mod brings in custom mask designs along with faux blue crystals and black tactical camouflage added via diffuse textures, extra visual effects through emission textures, dirt and damage, and more.
From Bruce's original form to the Red Hood DLC Skin, your favorite superhero has never looked better!
4. Prestige Suit At Start of Game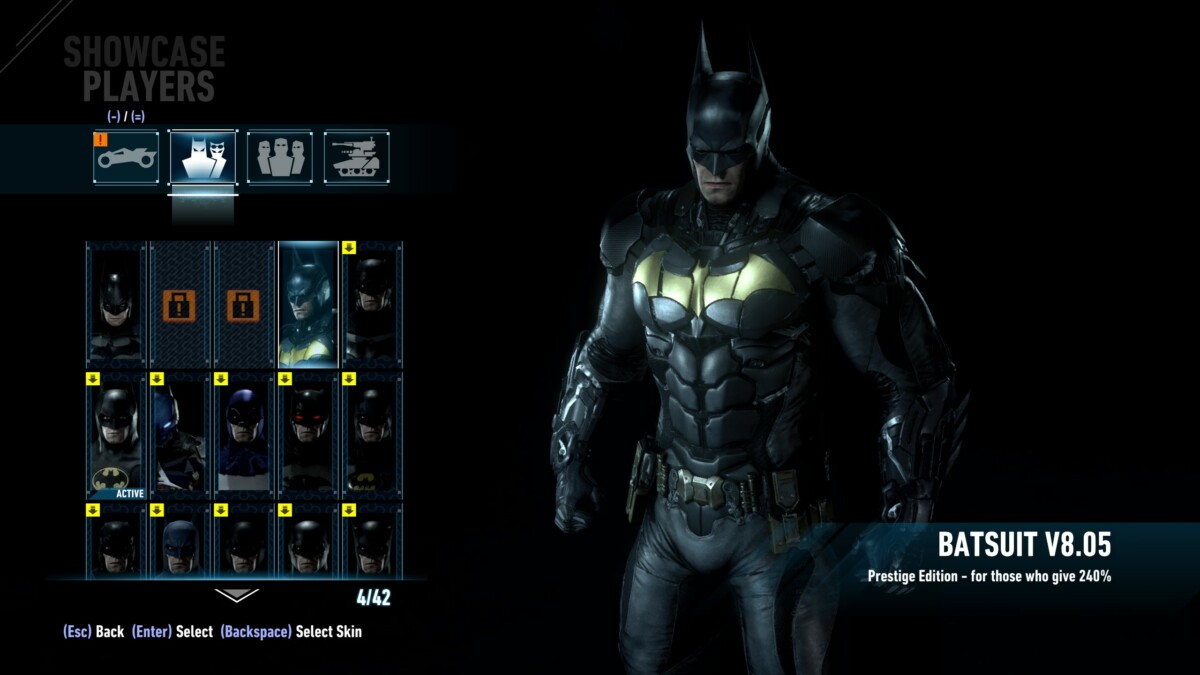 You're going to look absolutely fantastic at the start of the game, thanks to the Prestige Batsuit!
There's no need to wait around or upgrade later, as you'll have this superior costume from the beginning of the game.
It provides a perfect cosmetic change to your appearance, making you look amazing within moments of starting.
If you're fond of the classic style or want something more futuristic, this batsuit won't disappoint!
This mod does not make Batman stronger or give him new moves.
3. Female Moveset for Batman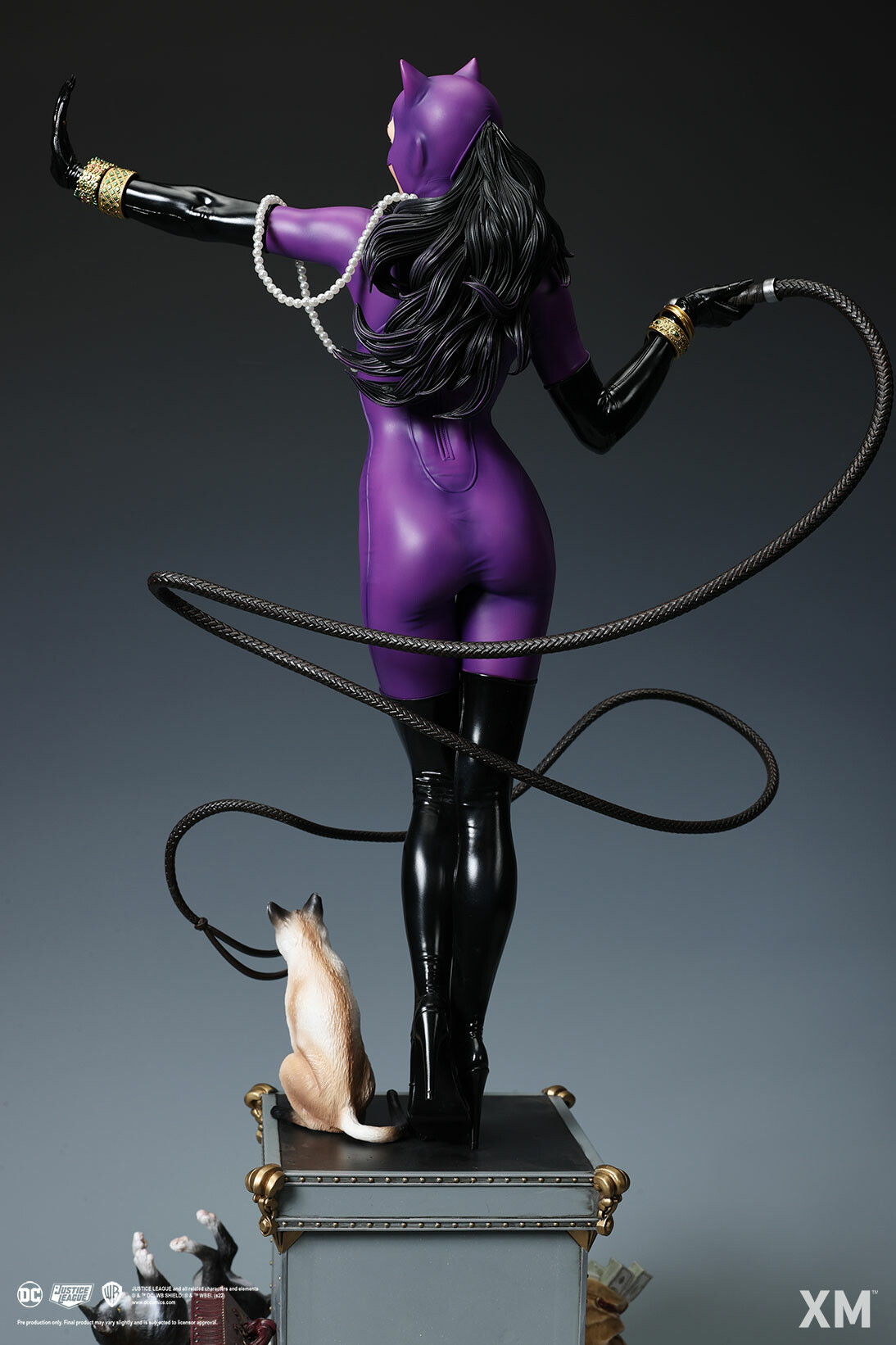 The female villains in Batman are some of the most unique and compelling characters in the franchise.
From Catwoman's sly attitude and seductive demeanor to Poison Ivy's mysterious power of the plant world, these characters are beloved by fans.
For a unique new way to experience playing the Main Campaign, the female-themed moveset is a standout choice.
This moveset diversifies players' experiences by focusing on Catwoman's style and mannerisms and adding iconic moves to Batman, Nightwing, Batgirl, and Harley.
Fans of the franchise can now look forward to having more ways to get creative with their game and make every playthrough unique.
2. Joker Skin For Batman
The Joker is a notorious criminal and Batman's arch-nemesis.
He has been the source of many unforgettable stories, often involving his comedic yet intimidating persona.
His look is equally iconic: the green and purple clothing; the hair; and, most memorable of all, that unmistakable grin.
Now you can play as the Joker himself (kinda) inserted into Arkham Knight with this Skin Mod.
Becoming the Clown Prince of Crime has never been easier – donning his typical garb with wild clown make-up, there will be no mistaking whom you are playing while you adventure through Gotham City one more time.
1. Adam West Batsuit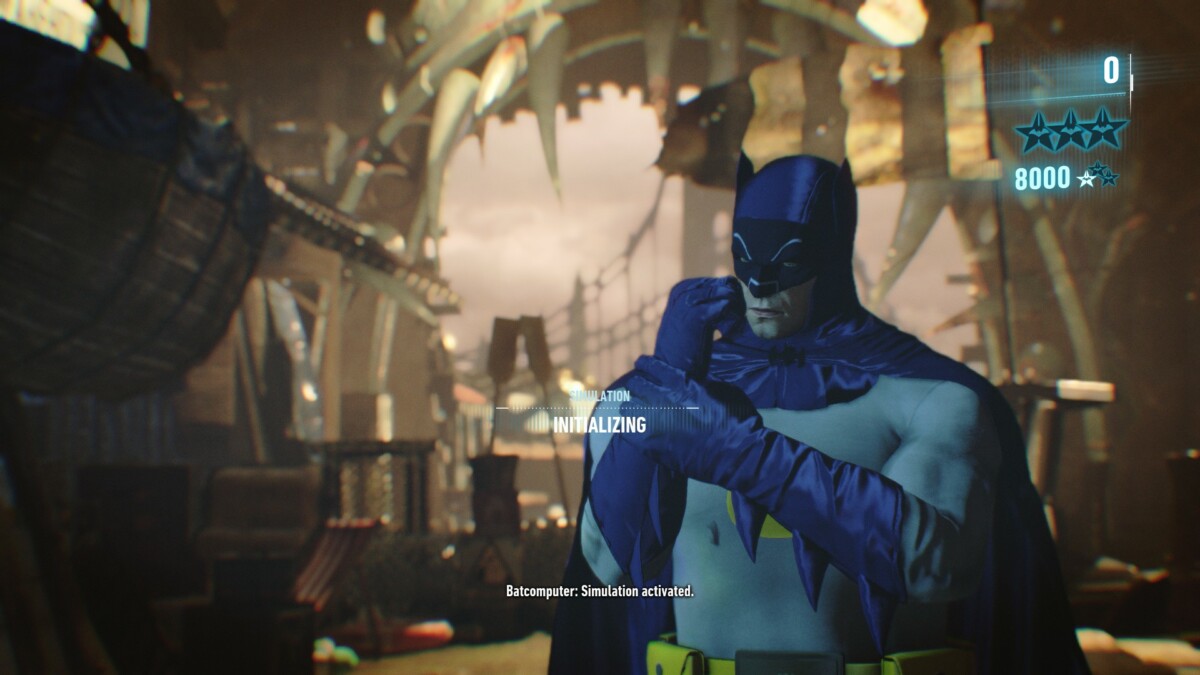 Adam West left a classic legacy as the iconic Batman that defined a generation. His campy portrayal of the Caped Crusader resonated with viewers worldwide, making him an unforgettable and beloved character.
The Batsuit he made famous is now available in the hugely popular game series but can only be obtained by downloading this mod along with the Classic Batmobile DLC.
It's clear ardent fans will have no problem grabbing both to recreate their favorite Batman scene from when Adam West introduced the DC character to a new generation of superhero lovers.