L4D2 is a freakin' thrill ride from start to finish.
The game's fast-paced action, the relentless hordes of zombies, and the constant threat of a special infected jumping out of nowhere, it's a game that will keep you on the edge of your seat.
And let's not forget about the characters; each one of them has their own unique personality, and they are all well-written and acted, making them memorable and relatable.
It's like playing a horror movie with your friends, and you get to be the stars!
Left for Dead 2 and its predecessor are bonafide classics.
Best Mods for Left 4 Dead 2
Now, if you're looking to get even more out of the game, why not try some mods?
From custom campaigns to realistic weapons, there are plenty of mods out there that can take your game experience to the next level.
Below, we've put together a list of some of the best mods for Left 4 Dead 2.
20. Zoey With a Military Ponytail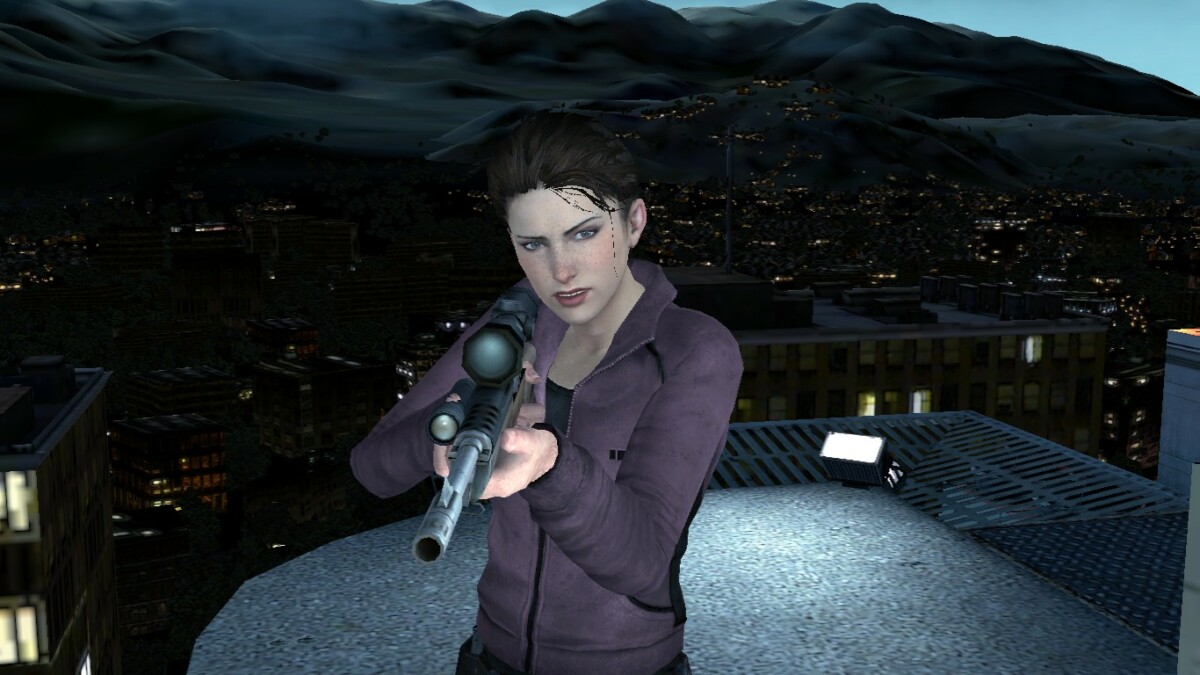 When it comes to surviving the zombie apocalypse, functional fashion is an absolute must. After all, who wouldn't want to feel their best when facing off against hordes of the undead?
This mod gives Zoey a new look by adding a tight ponytail to her hair, giving her a more military and serious appearance.
This hairstyle is better for fighting zombies and running around the destroyed world. It looks more serious and ready for action.
19. Back 4 Blood Main Menu Background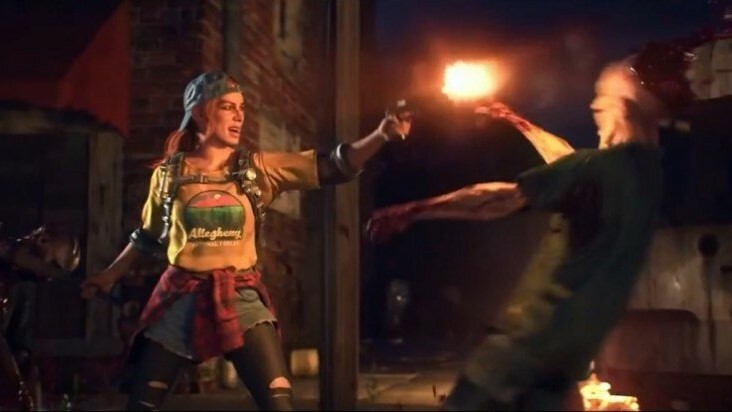 Back 4 Blood is a cooperative horror shooter game set in a post-apocalyptic world overrun with zombies; it is a spiritual successor to the Left 4 Dead games.
This mod replaces the main menu background of L4D2 with B4B's main menu background, bringing these two worlds together.
We understand that everyone's needs and preferences are different, so if you want to try something a bit unconventional by replacing the main menu, we definitely won't judge.
We can appreciate that this may seem like a strange choice to many people, but we fully support your right to make it.
18. Pubg Suppressed Groza Sounds Over AK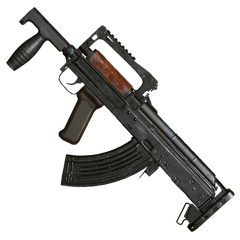 Groza Sounds Over AK replaces the sound of the AK-47 with the suppressed Groza sound from PUBG, giving it a whole new feel and meatier impact.
The AK is one of the most popular weapons in the game, so having a modded version that sounds different from the original can be quite interesting. Plus, it still retains its power and accuracy when you need it most.
17. T'Okyo Snriren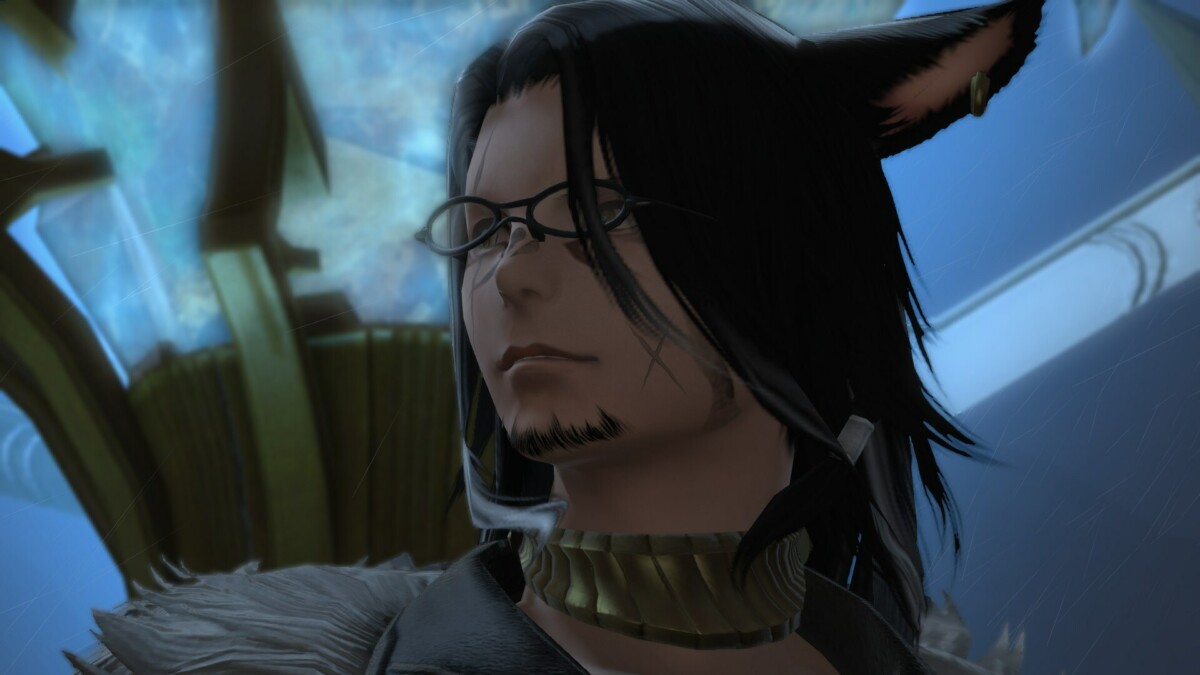 This mod places Nick with FFXIV player T'Okyo Sniren's male miqo'te model. There's also a custom survivor UI.
In case you don't know, the Miqo'te are a race of cat-like people native to the world of FFXIV.
With their soft, furry ears and tails, they possess an agile athleticism and uniquely nimble dexterity that make them formidable fighters in battle.
T'Okyo may not be a household name, but the work they put in to bring their Final Fantasy XIV character into Left 4 Dead 2 is really something special – we can now all enjoy this awesome mod and run around as the man himself!
16. Julian See Over Bill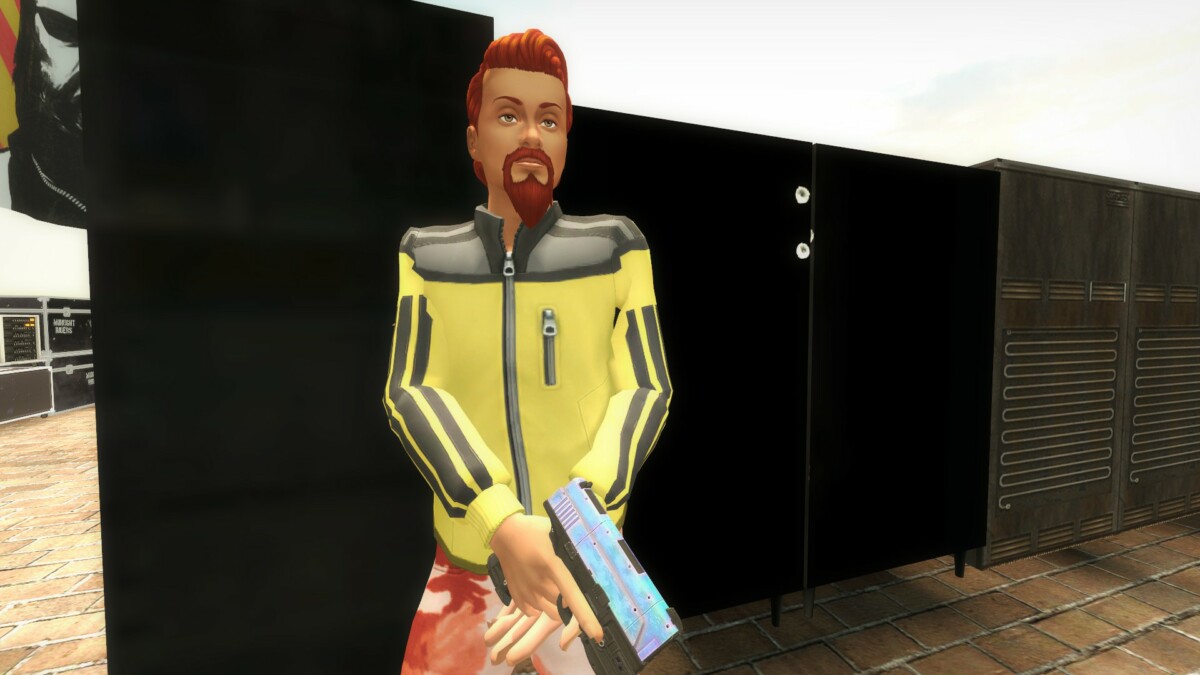 If you're a fan of the Melvin Cinematic Universe, then you'll love this mod for Left 4 Dead 2.
It adds Julian See as a playable character to replace Bill!
Not only will you get a new player model but also a custom user interface that fits the story.
Plus, Julian is a cool character who has some witty one-liners and a calm attitude, perfect for battling against hordes of undead monsters!
15. Ocarina of Time Game Over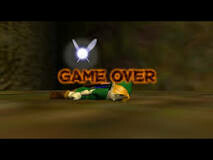 The iconic Game Over theme from The Legend of Zelda: Ocarina of Time is an early gaming masterpiece combining a melancholic waltz-like melody with a more hard-hitting downward scale.
When we think of the iconic Game Over theme from Ocarina of Time, our hearts swell with nostalgia.
Adding the game-over theme from the classic Ocarina of Time to Left 4 Dead 2 as a mod is a surreal combo that takes us right back to our childhoods.
It puts a great spin on an intense gaming experience, turning death with its eerie music into a familiar and comforting reminder of happy times gone by.
14. Cinematic Lighting Effects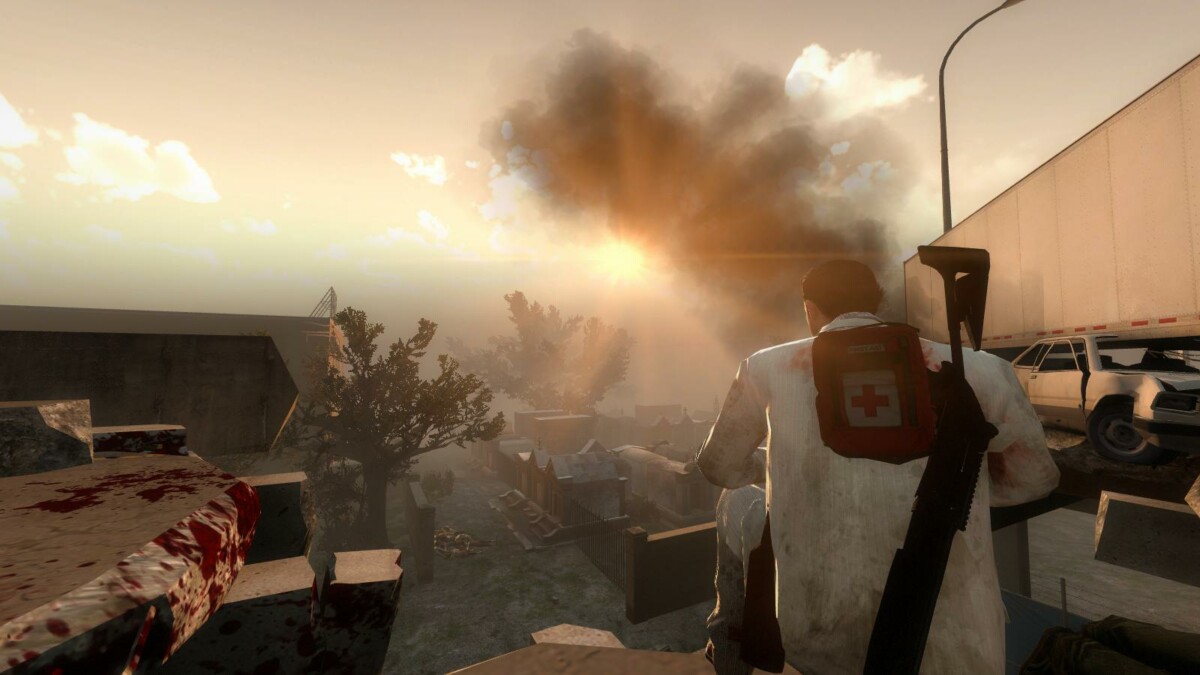 Modern video games are a spectacle of mesmerizing graphics and soundscapes that can transport us to new realms of reality.
With lifelike visuals, immersive storylines, and captivating soundtracks, they can make us feel like we're part of an epic cinematic experience.
Transform your game session into a cinematic Hollywood blockbuster with these updated light and particle effects!
Immerse yourself in realistic flashlight glows, sweet flare effects, and sun glare that'll make you feel like the star of your own movie.
CLE adds new lighting effects to the game, giving it a more cinematic and atmospheric feel.
13. Improved Bots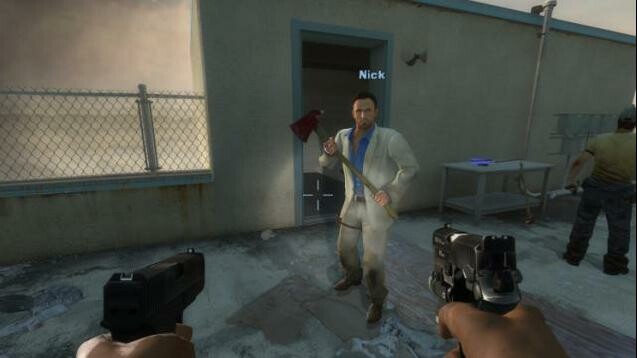 Left 4 Dead 2 is one of the greatest cooperative zombie shooters out there, but playing with AI teammates can be a bit tricky sometimes.
Now, thanks to Improved Bots for the game, playing with bots actually feels like you're part of a real team!
This incredible mod turbocharges all your AI buddies, giving them the ability to use melee weapons, rescue you if you go down mid-fight, and react quickly when one of their teammates is attacked by a special infected.
12. The Professional Scope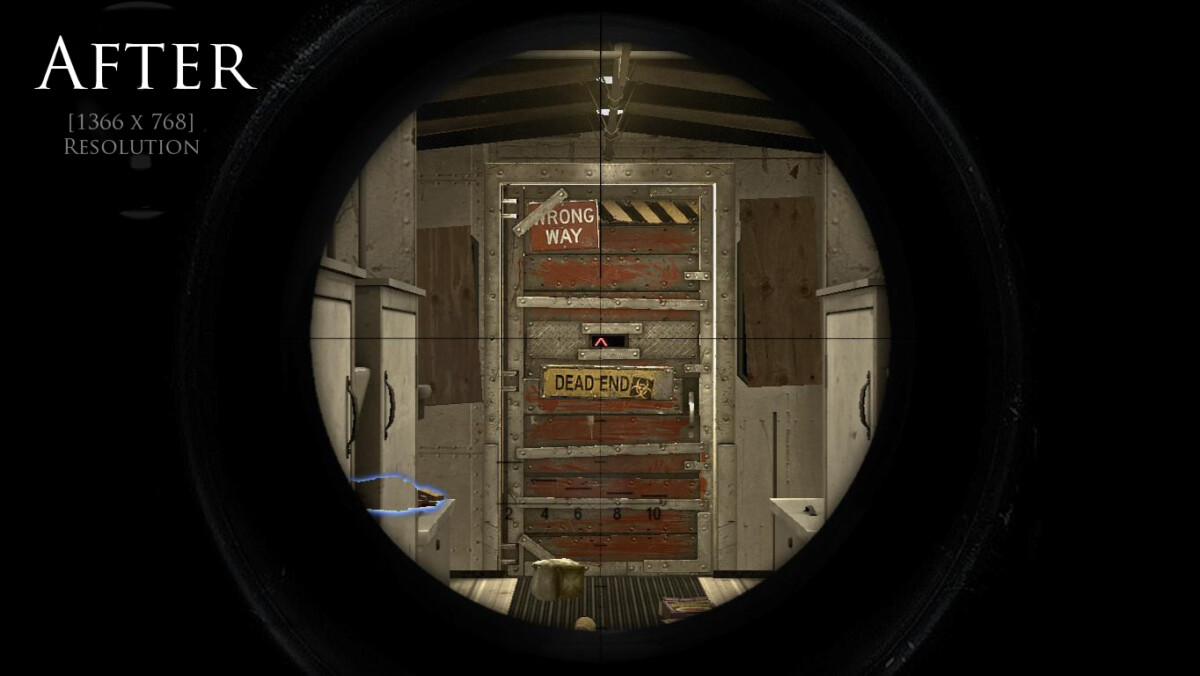 Upgrading your sniper scopes in Left 4 Dead is a great way to perfect your long-distance kills!
The Professional Scope features an advanced optical chevron sight specifically designed for darkened areas; you can now accurately target enemies from a greater range.
This advanced scope will give you the edge to become the reigning marksman within the zombie-filled universe of Left 4 Dead.
So if you're looking to enhance your sniping techniques, this high-detail alternative should definitely be in your mod folder!
11. Remington 870 Police Magnum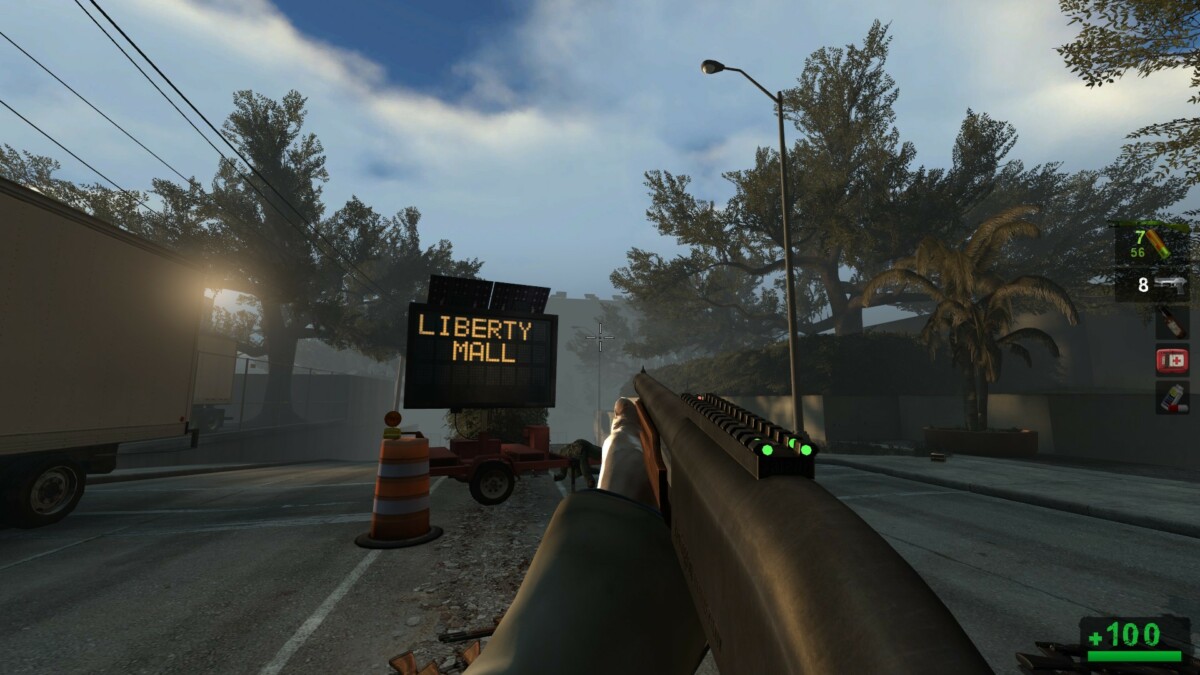 The Remington 870 Police Magnum shotgun is a reliable, powerful tool trusted by law enforcement and tactical operators alike, offering reliability and durability.
Instead of the old-fashioned basic wooden shotgun, players can now take on zombies with a new and improved Remington 870 Police Magnum model.
This mod replaces the base game shotgun model with a custom Counter-Strike shotgun.
There are no actual gameplay buffs, but this cosmetic change can help keep the game feeling fresh and interesting.
10. 4K Remastered Pre-rendered Cutscenes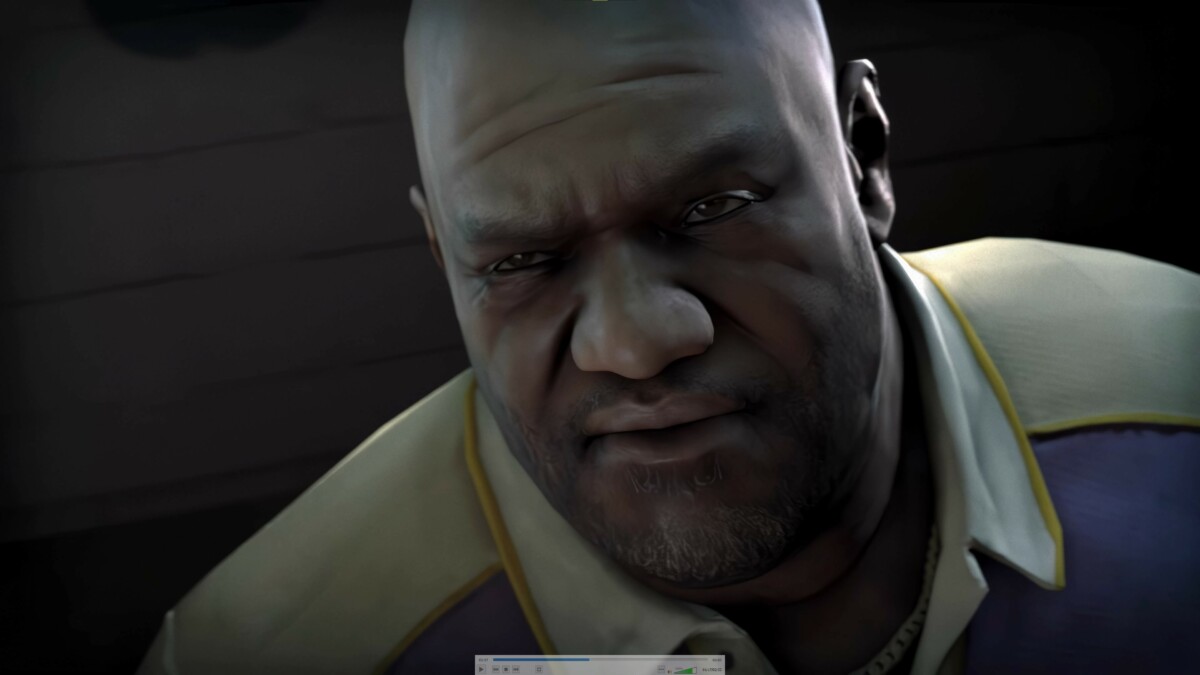 This mod improves the game's pre-rendered cutscenes by remastering them in 4K resolution, making them more visually stunning.
Using AI Upscaling and Adobe Premiere Pro's 'Mastering' feature, it gives each theme a crisp resolution and sonic clarity that would make any gamer drool.
The visuals appear richer, while the audio sounds like it just jumped out of an 8K TV.
9. The Seal of Asrahmat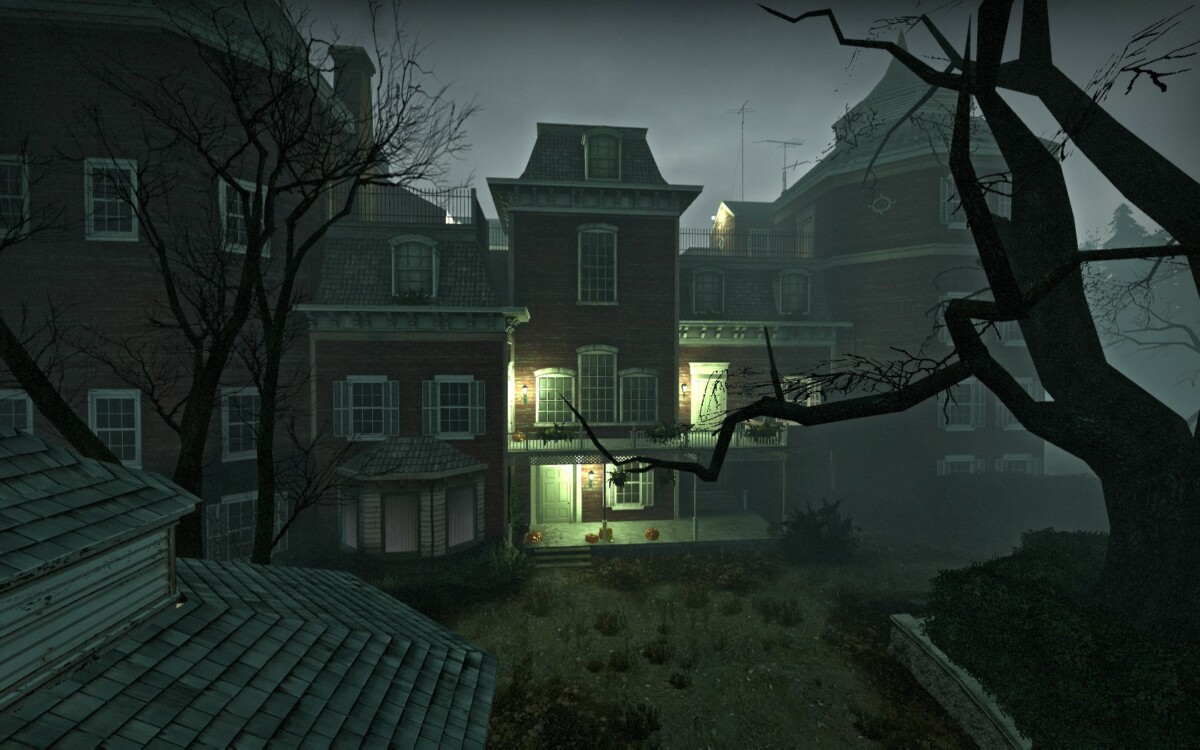 Get ready to scream in delight – the Seal of Asrahmat is here!
This Halloween-themed Left 4 Dead 2 campaign features totally new enemy models and custom game textures, plus things like spooky Jack-o'-lanterns that you can light up.
But who knows what other surprises lurk around every corner?
Don't let this bewitching season pass by without playing the coolest L4D2 experience ever – it's time for a spellbinding adventure with The Seal of Asrahmat!
8. Link Voicepack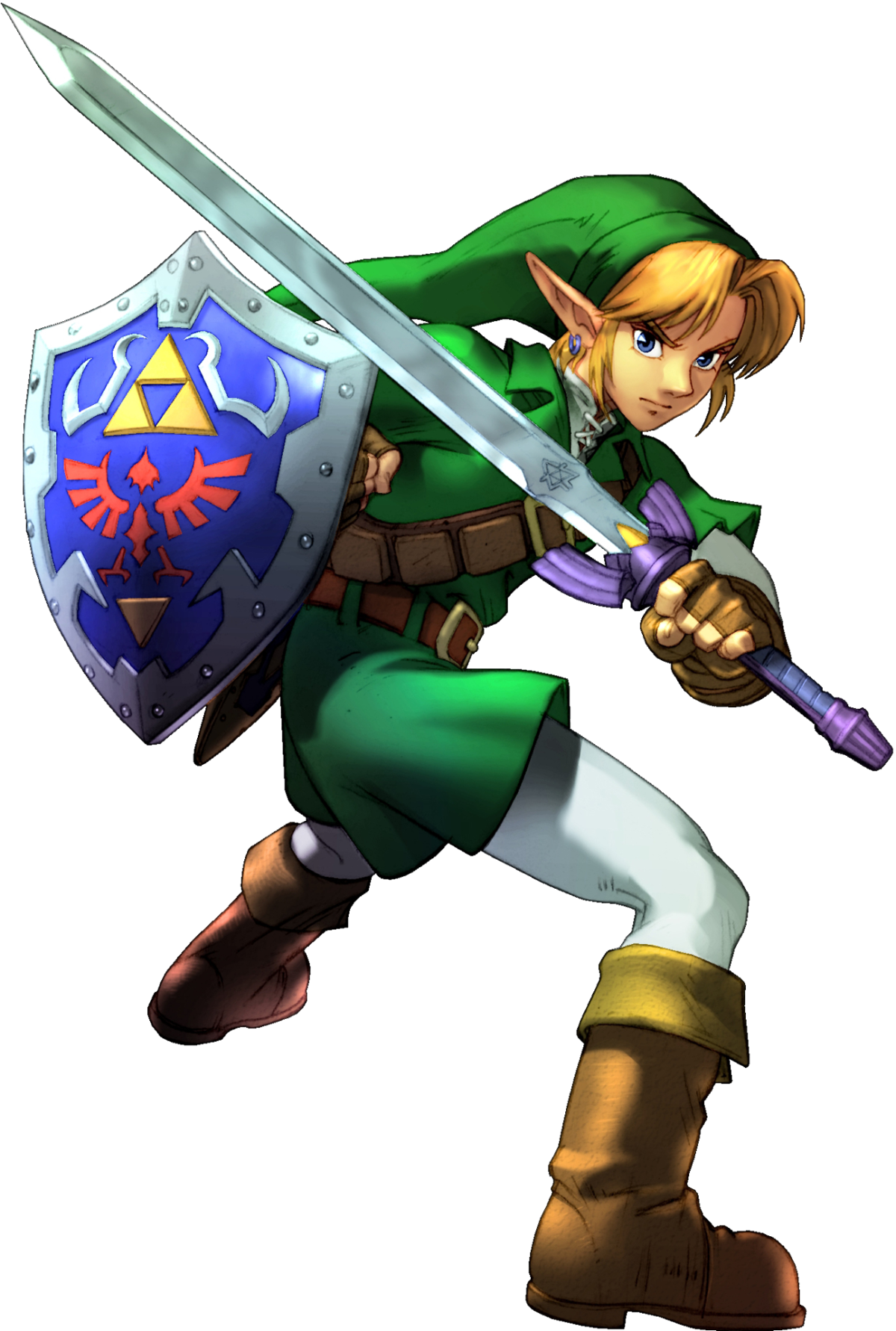 It appears that Left 4 Dead 2 players are feeling the need to spice up their zombie-slaying experience with a series of modifications that just grow weirder and weirder.
We love it.
Players can now enjoy the undead apocalypse with loads of Link-style grunts and shouts coming from Ellis as they take out hordes of relentless zombies.
The mod is reported to replace all 3,079 audio files made for the Ellis character with sounds from Legend of Zelda's famous Link.
7. Dark Carnival Custom Concert Creator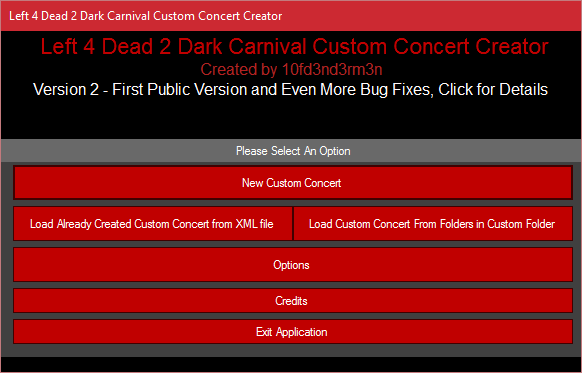 If you're the kind of person who always wants to stick their own music into games, then the L4D2 DC CCC is just what you've been waiting for.
This slick program allows players to swap the finale music of the Dark Carnival campaign with whatever they like.
Is the ending not dark enough? Try something more serious.
Looking to lighten the mood? Stick some pop or dance music and watch the atmosphere get super weird.
6. Low-resolution Texture Fixes (All-in-One)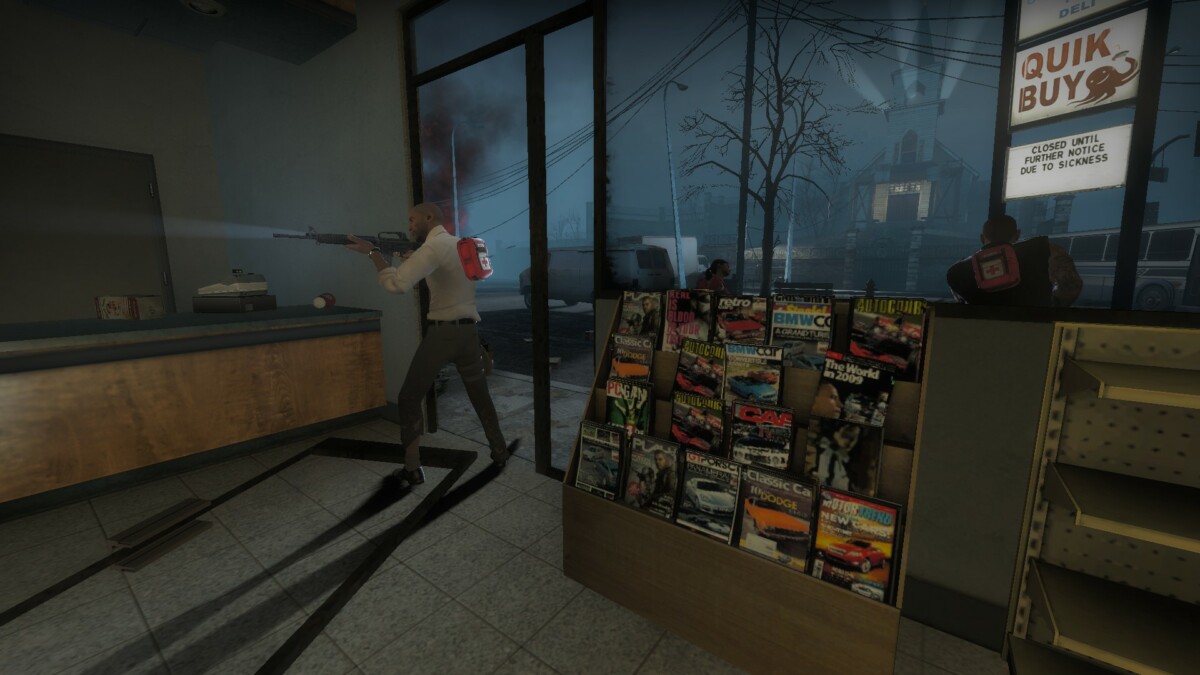 Sometimes games show their age. There's nothing wrong with that, but we have modders to make our lives better anyway!
Instead of replacing batches of textures one-by-one with different mods, this easy one-stop fix improves the game's textures by replacing low-resolution textures with higher-resolution ones, making the game look better.
This mod is perfect for those who want to enjoy the game but have been spoiled by cutting-edge graphics. L4D2 still looks pretty good, but it doesn't stand up to the latest AAA titles as far as graphical fidelity goes.
5. Venom Strike – Chrome Shotgun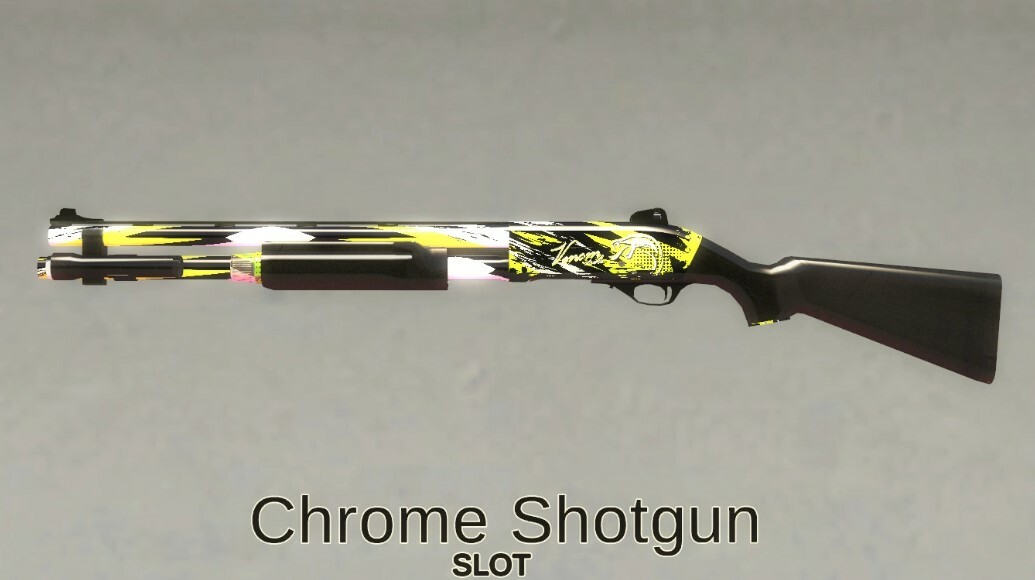 Venom Strike is a flashy custom model for the Left 4 Dead 2 shotguns.
With this mod, players can transform their typical shotgun into a CSGO wannabe sporting a dope yellow-green color and silver snake emblem.
It doesn't matter if you are using the default Chrome Shotgun or Riot Shotgun; Venom Strike replaces both types of shotguns.
All it takes is one look at Venom Strike, and you'll be running faster and shooting better in no time! (Even if it's just the placebo effect.)
4. Sword of the Creator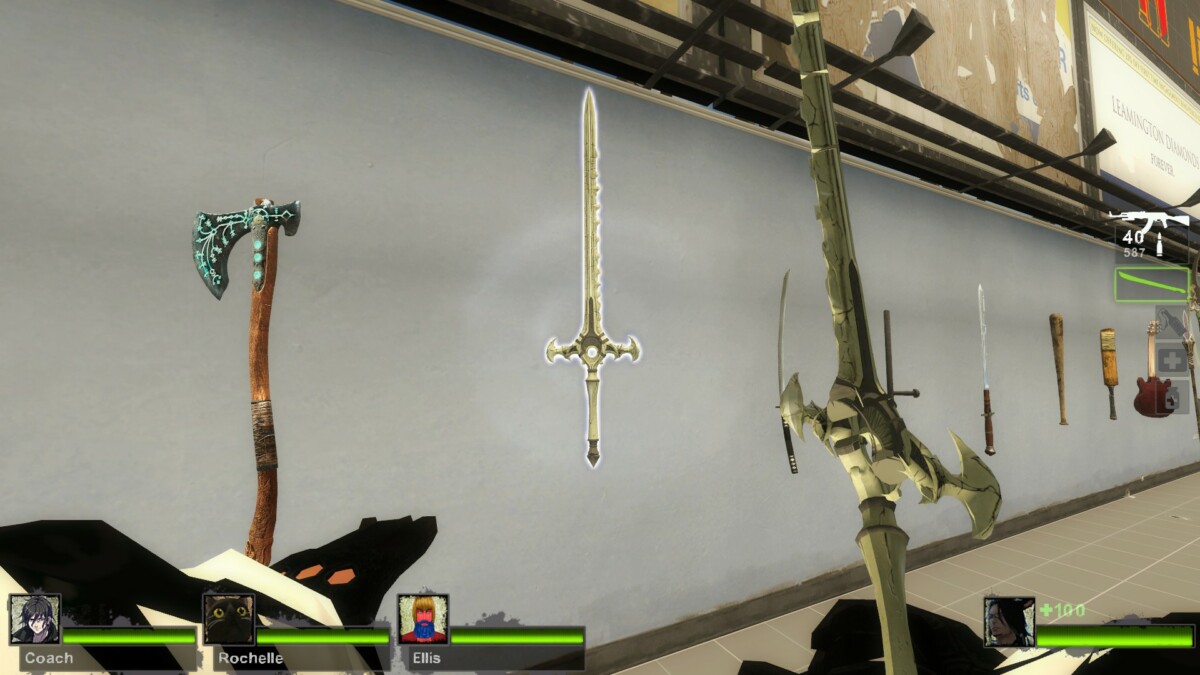 Byleth, the main protagonist of Fire Emblem: Three Houses, is an incredibly talented swordswoman, wielding a distinctive and powerful blade.
This sword is said to be forged from a legendary ore that enhances its wielder's strength and fortitude in battle.
Maybe L4D2 players can get a piece of that prestige by replacing the machete with Byleth's Sword of the Creator from Fire Emblem: Three Houses.
The sword is no ordinary blade—it packs a punch and looks pretty awesome too.
3. Suigetsu Hozuki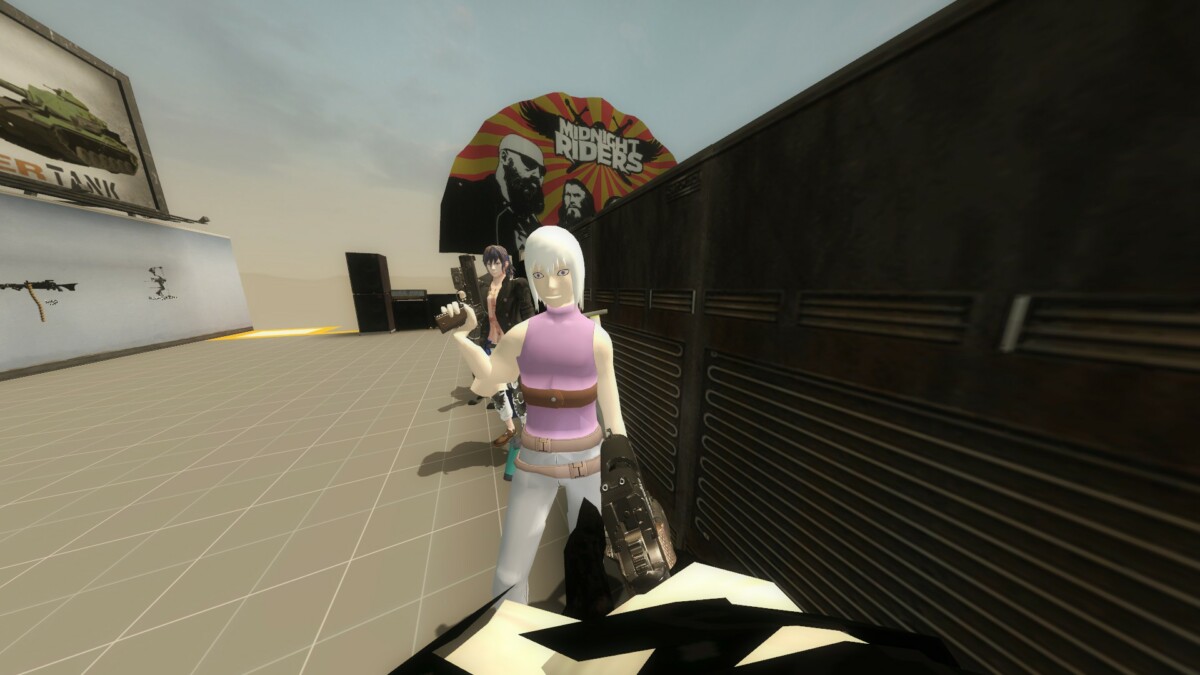 If the characters of Left 4 Dead ever found their way into the world of Naruto, it would be a chaotic and wild ride.
Zombies would be running rampant through villages, and ninjas would be forced to defend against them.
However, if they could find a way to combine their forces with the familiar L4D2 cast of survivors, then they might just stand a chance against this new and unusual enemy.
This survivor-replacing mod swaps out Ellis for Suigetsu Hozuki, the colorful swordsman from the popular anime Naruto.
Players have the unique opportunity to battle against hordes of zombies while playing as Suigetsu, who brings with him his good looks and style, but none of his ninja skills.
Nevertheless, players will be hard-pressed to find a more charming addition than Suigetsu Hozuki.
2. Simple Survival and Scavenge Timer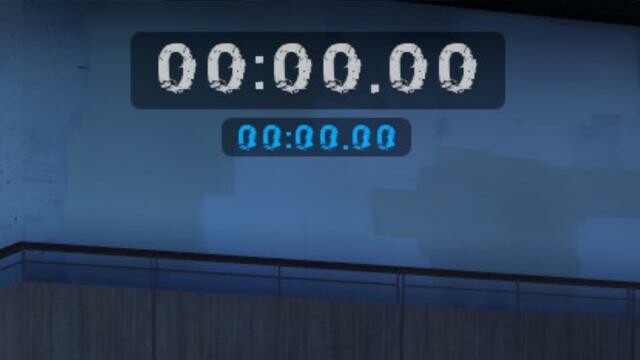 Overly distracting UI elements can make a game more difficult to play by overwhelming players with an excessive number of on-screen notifications and animations.
This not only disrupts the flow of the gameplay experience but also makes it hard for players to find important information due to the sheer amount of content present on the screen.
For all those looking for a simpler way to keep track of time in Left 4 Dead 2, this mod may be just the ticket for you.
Make sure that nothing gets between you and victory!
Simple Survival and Scavenge Timer gives your survival and scavenge timers a sleek makeover, allowing for easier, more focused gameplay so you can stay dialed in on the prize.
1. A Nightmare on Elm Street Tank Theme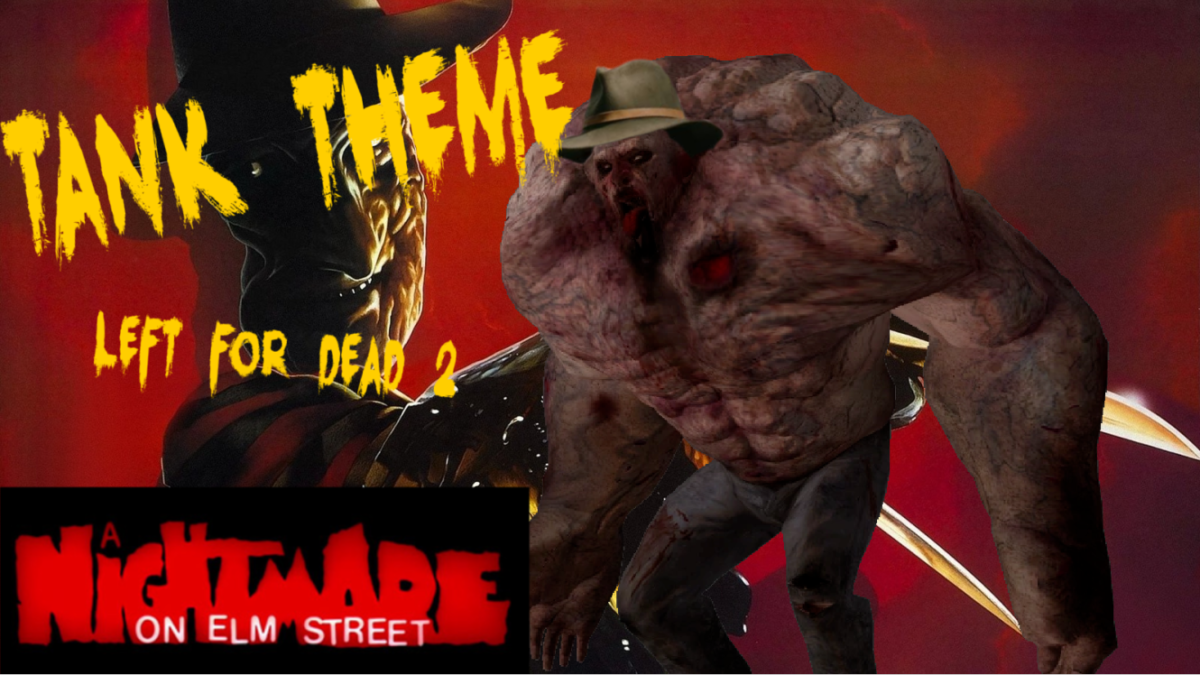 The stories of Freddy Krueger and his vengeance against the children of Elm Street have always been thrilling and terrifying.
Despite being a villain, Freddy is often portrayed as a darkly humorous anti-hero who loves to torment his victims with clever puns and quips before killing them.
He seems right at home in the ruined world of Left 4 Dead 2, right?
Step into the shoes of a real horror film survivor!
It spruces up your Left 4 Dead 2 Tank phases by swapping out the Tank theme song for "Run Nancy" from Nightmare on Elm Street.
The perfect way to make gaming creepy, thrilling, and a little silly, as it should be!
You might also be interested in the following: