It's time to prove your dominance and become the most powerful empire in history! With Empire Total War, you can lead a massive army into battle against thousands of opponents across an expansive world.
Choose from dozens of factions with unique abilities and take charge as you command vast armies featuring various units, buildings, and technologies – all on your quest for worldwide domination.
Best Mods for Empire Total War
The talented modding community has given us some of the coolest modifications out there.
From full-blown conversions that will shake up even long-time fans to minor tweaks for a touch more customization, these are our top 15 picks you won't want to miss. Let's get started!
15. ETW Realistic Uniforms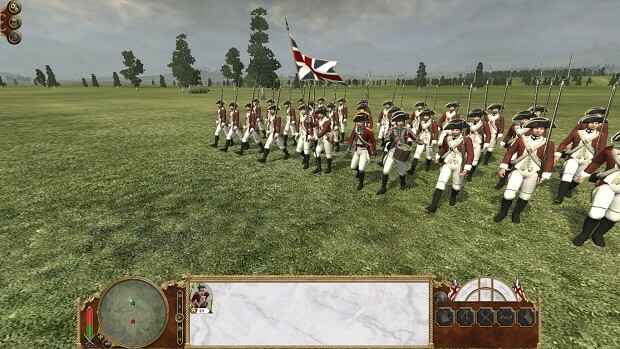 Historical war uniforms are an important part of military history and can tell us a great deal about the culture, politics, and technology of different periods.
The details of these uniforms, from the colors and fabrics used to the weapons and ornaments worn by soldiers, can give us fascinating insights into how armies were able to control their troops.
Have you ever dreamed of reliving the historic battles of 18th-century Europe? ETW Realistic Uniforms is here to make your gaming experience even more realistic and immersive.
The stunningly detailed mod updates all unit models with accurate uniforms, so you can feel like a first-hand witness to every thrilling battle!
So what're ya waiting for? Equip ETW Realistic Uniforms now for an utterly captivating gaming journey!
14. Playable Scotland and Recruitable Blackwatch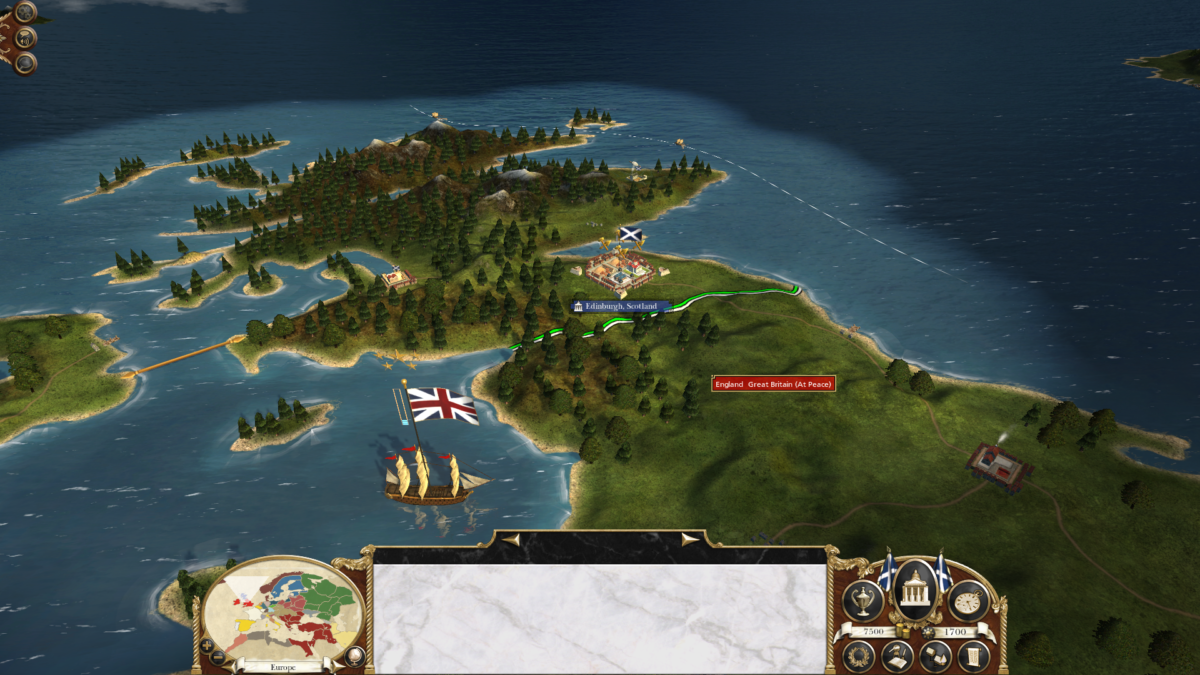 Sick of playing as England in Empire Total War? Well, say goodbye to the Imperial worries and join up with Scotland!
Now, you can retrace the steps of hated oppressors with a mod that lets you experience a late-game scenario AS Scotland, complete with Great Britain's in-game victory conditions.
And, if that isn't enough to get your gamer heart pumping at full blast, then how about being able to enlist the Blackwatch Regiment?
13. Pirates Uber Alles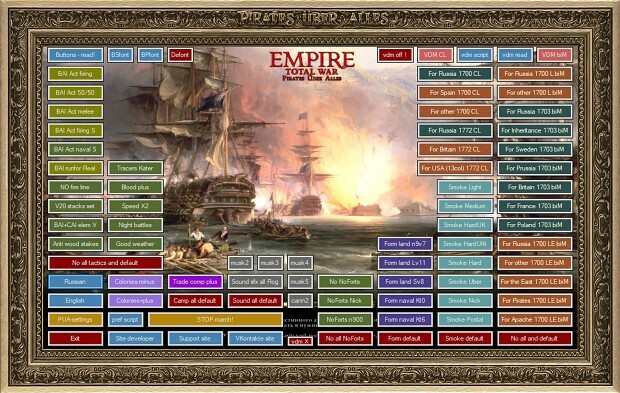 You're about to enter into a completely new experience in Empire: Total War!
You'll be surrounded by hundreds of fresh troops and stunning visuals as the game's content has been totally transformed.
The developers have optimized every inch for an immersive strategy-focused adventure – from never before seen campaigns and cultures to advanced maps with tactical elements galore.
Are you game? Because this is going to be one unforgettable conquest!
12. Slave Trade

Instead of ivory, this mod introduces a historically accurate slave trade to the in-game world – enriching your gaming experience with an extra dose of realism.
Explore a historically-accurate version of the slave trade in all its grisly, dark detail with this mod!
Slave ships sail into port and make their exchanges – you'll be able to dive deeper than ever before.
Test your wits against an economic system that reflects real history as you put together backroom deals and rivalries to succeed.
11. Playable Vanilla Greece Faction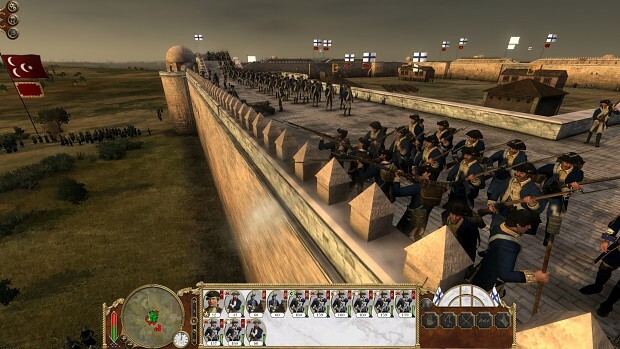 Greece in the 1700s was an amazing melting pot of cultures and religions – a colorful nation that brimmed with energy!
Whoever set their eyes on its stunning architectural masterpieces, like the magnificent Parthenon sitting atop Athens' Acropolis, felt awestruck by how beautiful Greek art could be.
Brave warrior, time to revive Greece's majestic past! This mod gives you the opportunity to play as a Greek leader in 1700.
Take up arms and march through Morea; it is your mission to restore this nation of history back to its powerful roots!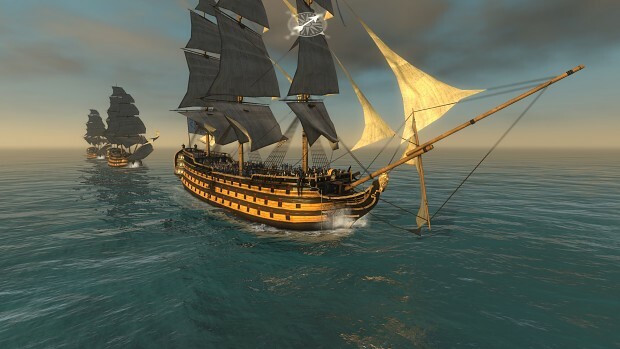 Spice up your sea-faring adventures with this mod!
It transforms the ships of Britain, France, Spain, and Russia into something totally new – just take a look at their awesome skins.
Plus, you'll get way more realistic naval flags than ever before. With some custom-made designs, too, it's truly an unbeatable combination!
9. Great Graphic Rework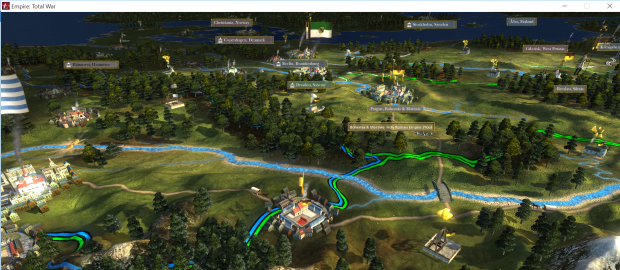 Rediscover the classic experience of Empire: Total War with a modern twist!
Check out Great Graphic Rework – it'll make all your graphics sharper and clearer without losing that nostalgic feel.
With this mod in tow, you won't just be playing the game from yesteryear; you'll level up to an even more exciting version for both veterans and new gamers alike.
It's time to take on every battle as if it were brand-new!
8. Colonialism 1600AD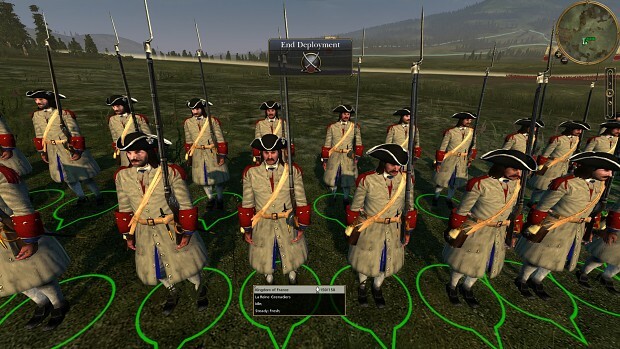 In the 16th century, people explored and colonized new lands. They traveled to different parts of the world and made those places their home. People also traded goods with each other across different countries.
Step back in time to 17th and 18th century Europe with this mod for Empire: Total War!
Experience history like never before, where every aspect of the game has been changed, creating a stunningly realistic recreation of the sixteenth century.
Prep your forces and join us on an epic journey through one of the most turbulent periods ever — will you rise or fall?
7. Empire: Total War Extended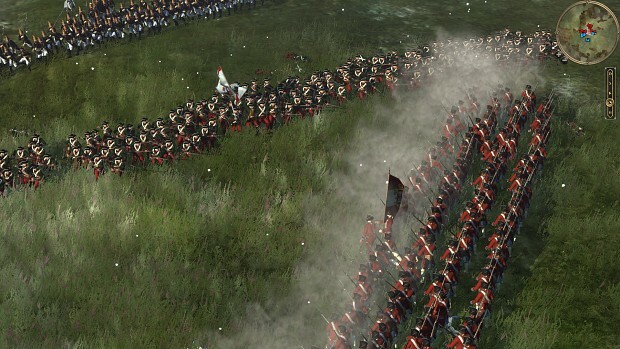 Unleash your inner commander! Experience a whole new world of strategy and tactics in Total War: Empire with this incredible mod.
An army of over 3000 units, 39+ factions, realistic fatigue & morale systems will test you to the limit as never before – plus an all-new AI for even greater challenges on land or sea!
With improved UI models updated for modern gaming and exciting campaigns awaiting – what are you waiting for? Go conquer the known world today!
6. Absolutum Dominium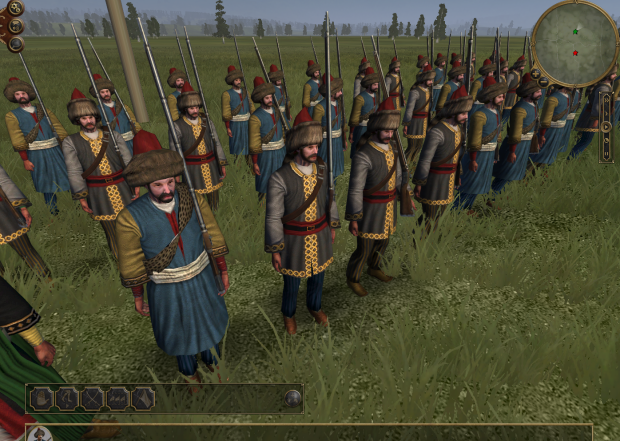 Empire: Total War has tons of mods that completely overhaul the game and extend its life well into the future. Many feel like complete sequels.
Get ready to take control of any faction in the campaign with Absolutum Dominium!
This mod gives you the ultimate upgrade – replacing vanilla units with Danova's superior models, plus introducing 200+ new ones.
Get your squad ready, and let battle commence!
With thousands of unique stories, you'll never get bored. Fire up your gaming PC and embark on a one-of-a-kind journey today!
5. The American Revolution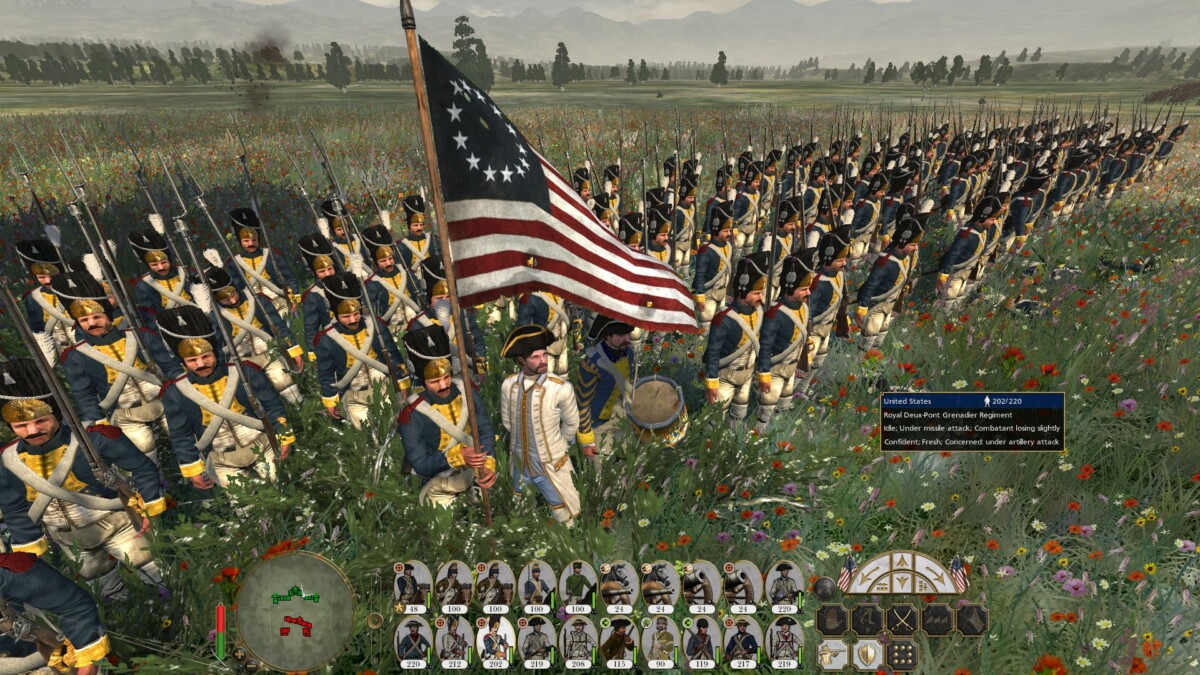 The American Revolution was one of the most important moments in history – and it's awesome to think about all the sacrifices that were made to make the country what it is today.
It started when thirteen American colonies decided they'd had enough of British rule – so after years of anger and frustration, they banded together in a fight for freedom!
Do you have what it takes to take part in the fight for American liberation?
With this Total War mod, step back into history and relive the Revolutionary War! Choose from a variety of new unit skins and join custom campaigns.
Plus, enjoy improved AI opponents and enhanced graphics with bug fixes and extra options thrown on top by these dedicated modders.
4. Unofficial Garrison Mod for Absolutum Dominium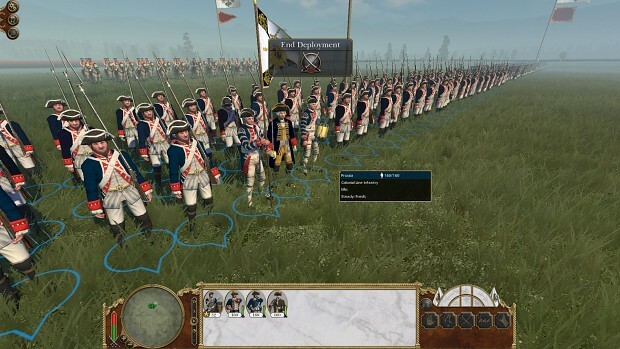 Absolutum Dominium is great, but it just got greater! The addition of the new submod makes it even more enjoyable and challenging.
Not only do you have access to a variety of powerful garrisons, but each faction also gets its own unique garrison with specialized abilities and weapons.
This means that an on-the-fly strategy is key; you must know when to defend, attack, adjust approach for different units, and overall assess your strengths and weaknesses to your advantage.
3. Imperial Splendour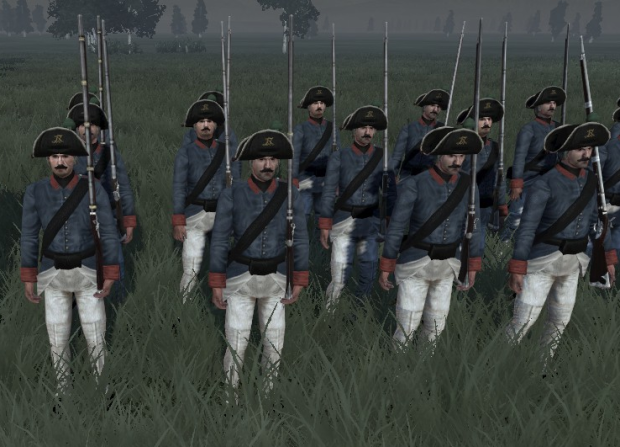 Ready your cannons, gamers! Imperial Splendour is taking Empire: Total War to a whole new level.
With an emphasis on enhancing and expanding features rather than changing them completely, they're bringing us even more realism without sacrificing the good stuff we already know and love – awesome!
There's definitely tons of next-level strategy gaming with improved visuals and effects that guarantee you'll enjoy it all from start to finish.
Let's jump into battle and make some history together–it just got better!
2. Empire Enhanced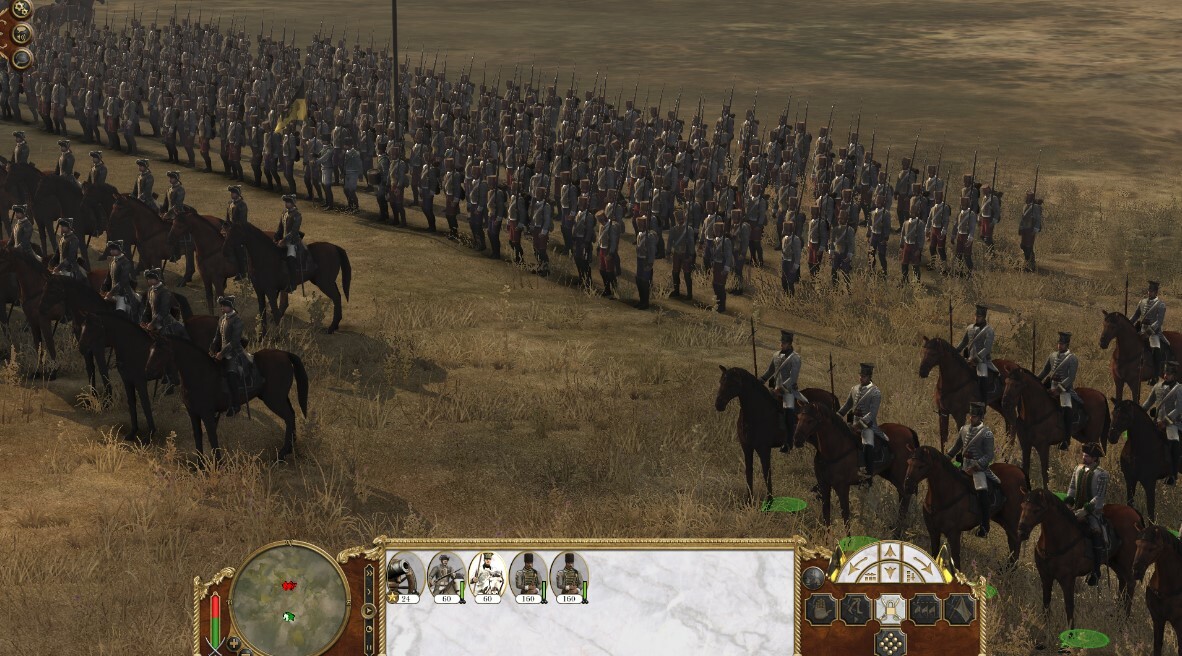 Are you ready to prove yourself a master of strategy and gain an edge over your Empire: Total War foes? With the Empire Enhanced mod, increased challenge is just around the corner!
Get ready for improved graphics, immersive sounds, and revolutionary AI adjustments that make it feel like true warfare.
Plus, with its comprehensive campaigns, boredom will be nothing but a distant memory. So, unlock new levels of excitement in this beloved game – let's see who reigns supreme on the battlefield!
1. Pirates of the Caribbean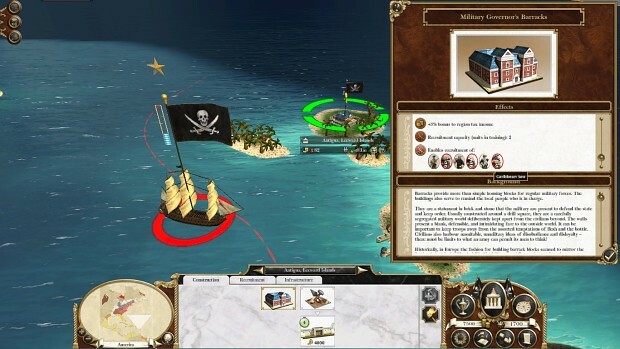 Ahoy, me hearties, if there was ever a game to get the blood pumping, it's Empire: Total War!
But to make your swashbuckling experience even better, there's now an exciting mod themed after the Pirates of the Caribbean series that adds vivid details to the game.
Whether you want to command Jack Sparrow's notorious pirate ship or become an infamous buccaneer commanding a fleet of ships in the Caribbean Sea, this mod will take you back in time.
As the wind fills your sails and muskets roar, you'll be able to live out your fantasies as a pirate – command merchant ships or capture enemy vessels with ease.
Hoist your sails and set sail for adventure!