Dead By Daylight is a horror-survival game in which four survivors must evade and outlast a relentless killer.
This thrilling, captivating title has taken the gaming world by storm with its intense action and suspenseful atmosphere.
Not to mention its wide array of customization options that make this one of the most popular multiplayer games on PC today!
The Best Mods for Dead by Daylight
If you're ready to take your Dead By Daylight experience beyond the ordinary, mods are the perfect solution for you!
From custom costumes and character models to game tweaks, these mods will make your gaming sessions even more enjoyable—and perhaps even more challenging!
Here are our top picks for the best mod content available for Dead By Daylight.
10. Old Survivor Animations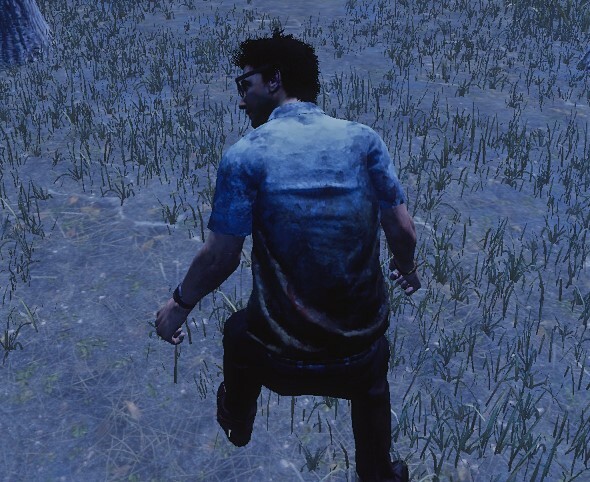 If you're looking for a familiar way to experience Dead By Daylight, then you may want to try out this mod.
Many gamers have developed an affinity for the original animations, with every movement conveying fear and sorrow at the same time.
Old Survivor Animations replaces the current run, walk, crouch, and idle animations with the old ones, which will feel familiar to the most veteran of players.
9. Flashlight Color Pack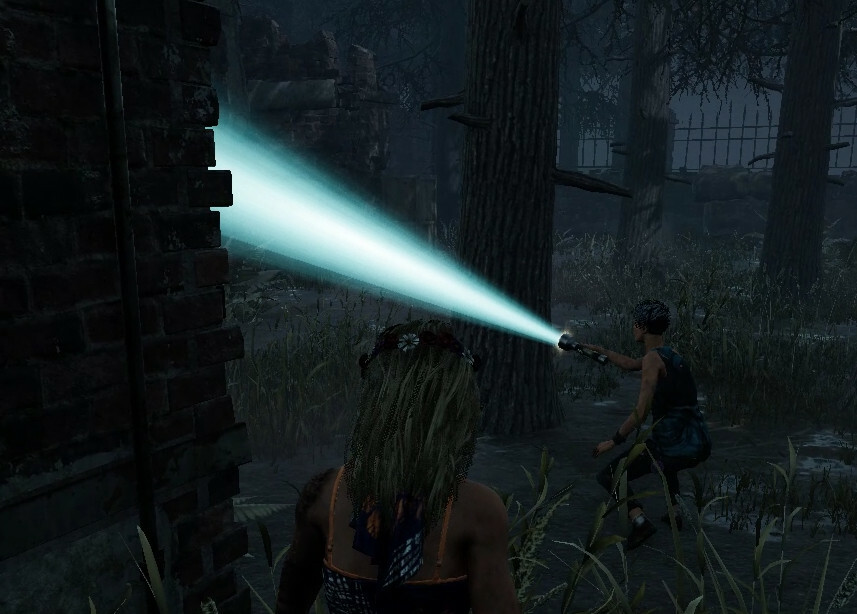 Adding colorful light beam flashes to a horror game like Dead By Daylight adds an extra element of lighthearted excitement to the dark, ominous gameplay.
With an array of radiant flashlight beams in various colors and hues to choose from, this is sure to be one unique way to stand out amidst a sea of jump scares and other hapless victims.
This customizable option will help gamers express themselves as they bravely explore horror worlds – making every playthrough better than before.
8. Summer Bbq Cocktail Generators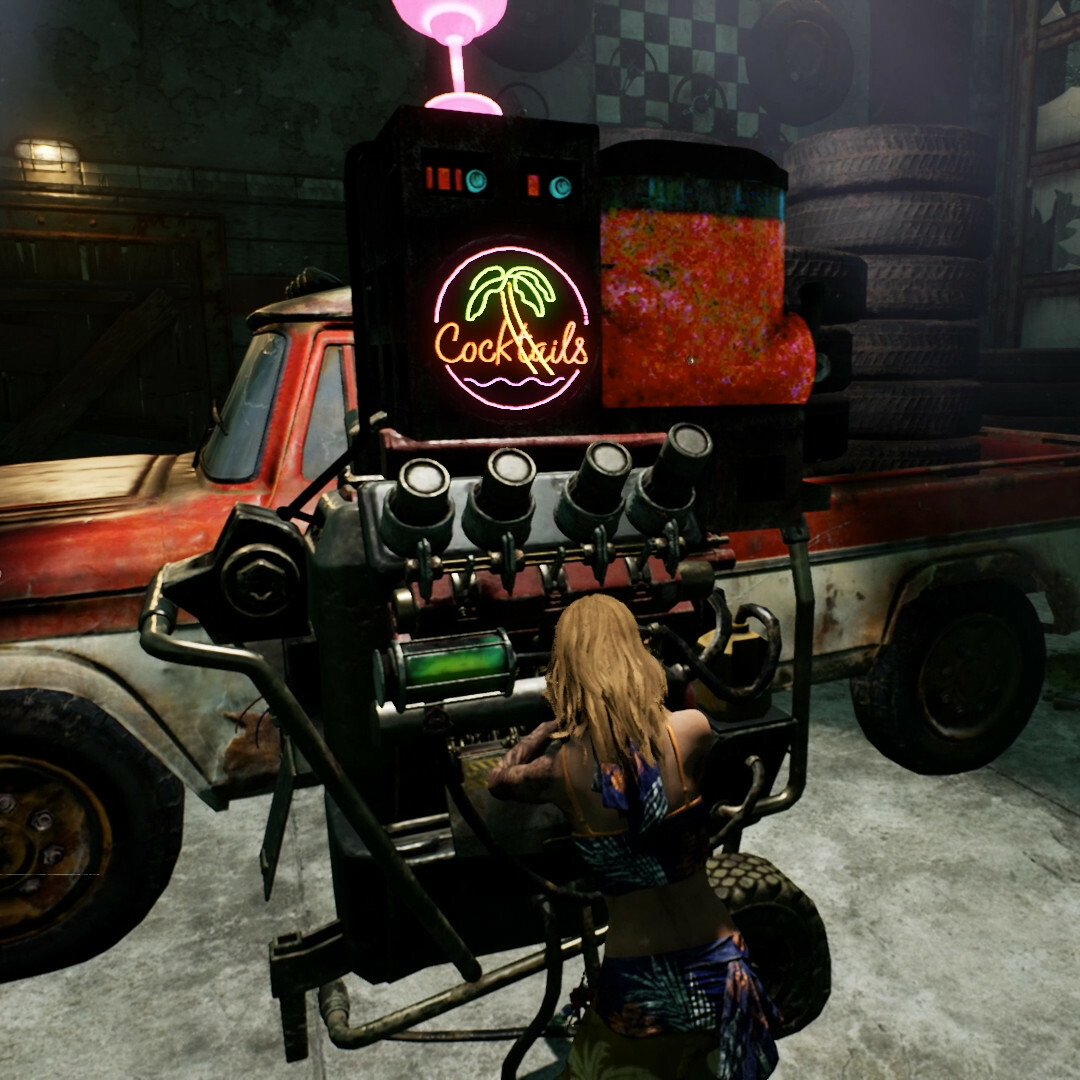 Summertime is the perfect time to gather with friends and family over some good old-fashioned grilling.
Nothing beats the aroma of a BBQ grill and ragged survivors fleeing horrors both human and supernatural.
The Summer BBQ 2018 Event was a sun-filled blast for Dead By Daylight players. Now gamers can relive those moments of outdoor fun and relaxation.
It's time to get your grill on! This mod replaces the normal generators with the Summer BBQ model all year round.
Neon Cocktails signs, frozen beverages, and all – it definitely looks like party season is here, darkness and murderers aside.
7. Backflip Animation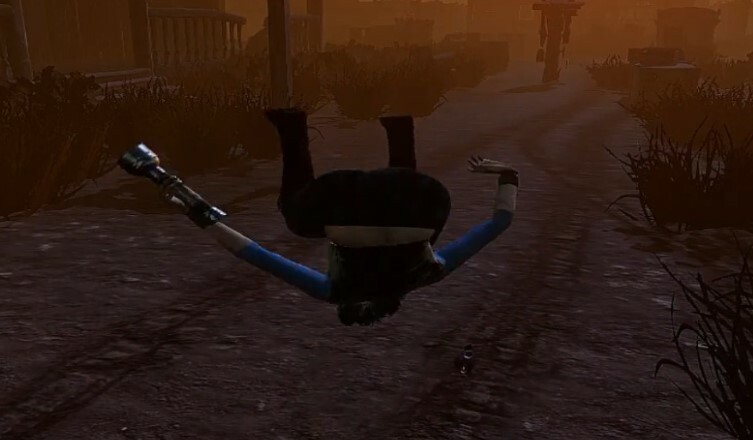 This mod is quite unique as it changes the regular come-here animation of characters with a backflip!
It's certainly an interesting way to spice up the routine gameplay, and it breathes a sense of quirkiness into the atmosphere. Plus, the smooth animations just look plain awesome!
Whether you're looking for a cool twist on your favorite game or are just curious about trying something new, this Backflip Animation will surely surpass your expectations.
6. Shirtless Leon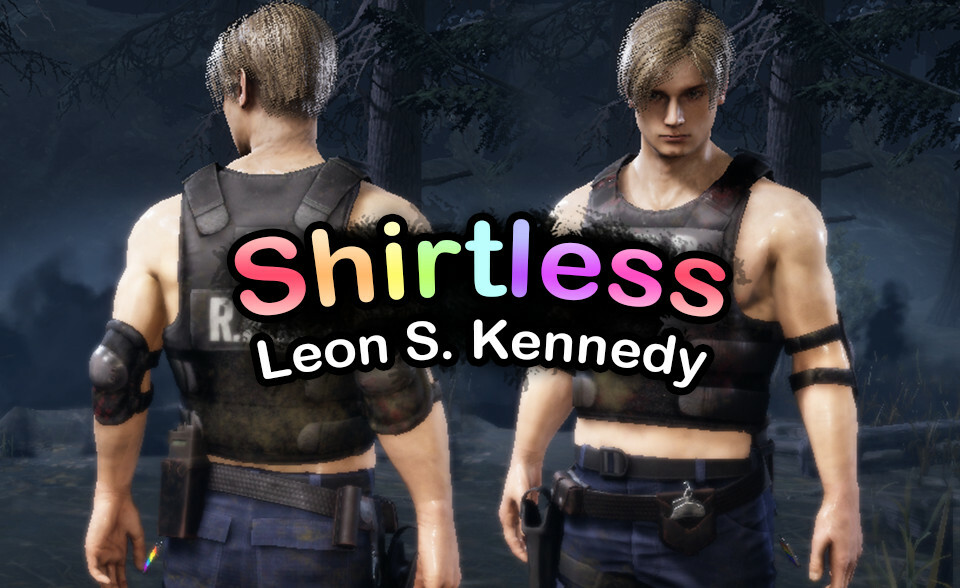 Do you want to see Leon from Resident Evil in all his shirtless glory? Then these custom Dead By Daylight models are perfect for you!
With three different versions to choose from, this mod will replace Leon's default torso piece with a modified shirtless model that features Leon's actual shirtless textures straight from the base game assets.
Try the original Shirtless Leon option, which does exactly what you'd guess by removing Leon's torso clothing, revealing a bare chest, or go for something more safe and stylish with a shirtless Leon wearing a ballistic vest, including Leon's ballistic vest and arm pads from his default outfit.
5. Scoops Ahoy Demogorgon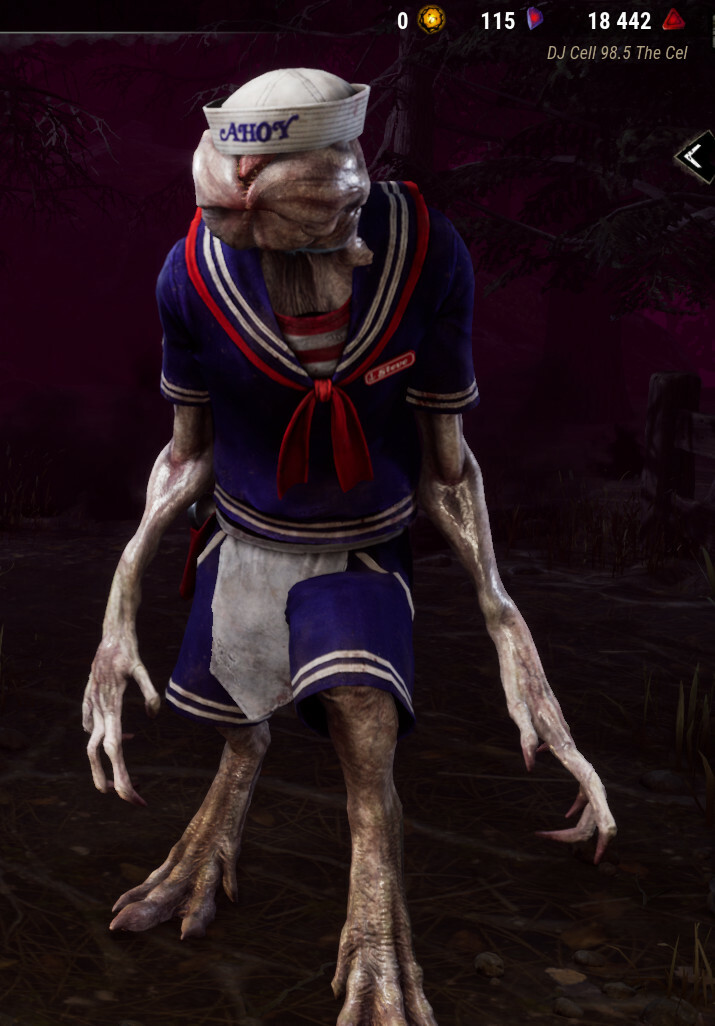 There's a new look for the Demogorgon in Dead By Daylight – he's taken on Steve Harrington's iconic uniform, complete with a blue, red, and white top and sailor hat.
Not only does it create endless silly moments in this horror survival game, but it also adds an interesting twist to the usual monster experience.
Players can now get up close and personal with the Demogorgon while thinking about one of the fan-fav characters from Stranger Things.
The mod is sure to be a hit as it piques players' interest without detracting from the overall gameplay, ensuring there are plenty of thrills along the way.
You may even find Steve getting chased by the Steve Demogorgon.
4. Yui D. VA Skin (Overwatch)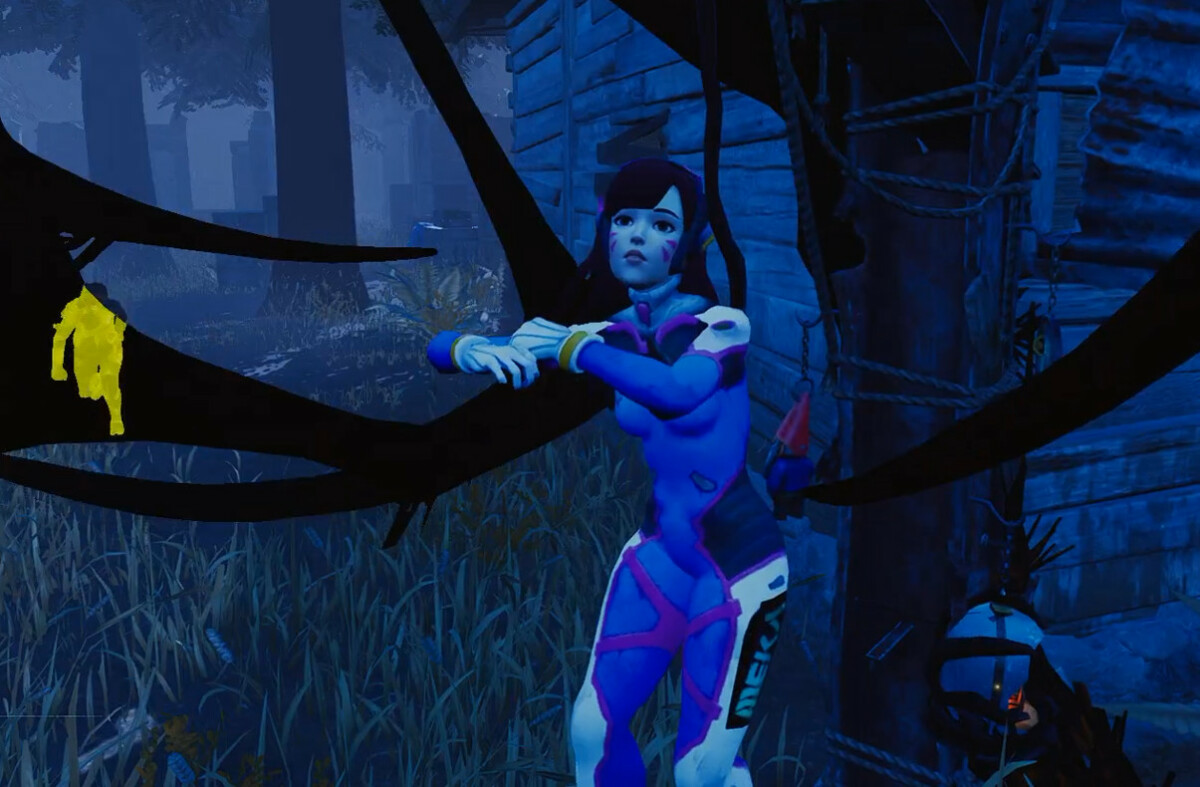 Nerf this!
Dead by Daylight's crossover episodes are just getting better with this new mod that replaces Yui's model with D. Va from Overwatch.
For fans of both franchises, it's an unexpected turn of events, as they can now experience their favorite characters in a radically different context.
Although the mod doesn't affect gameplay or stats, it gives players a guaranteed dose of thrilling crossover action with its cosmetic change.
This mod will definitely add a touch of flair to anyone's in-game experience and encourages further exploration for more crossover episodes between Dead by Daylight and mods inspired by other popular titles!
3. Rick and Morty Skins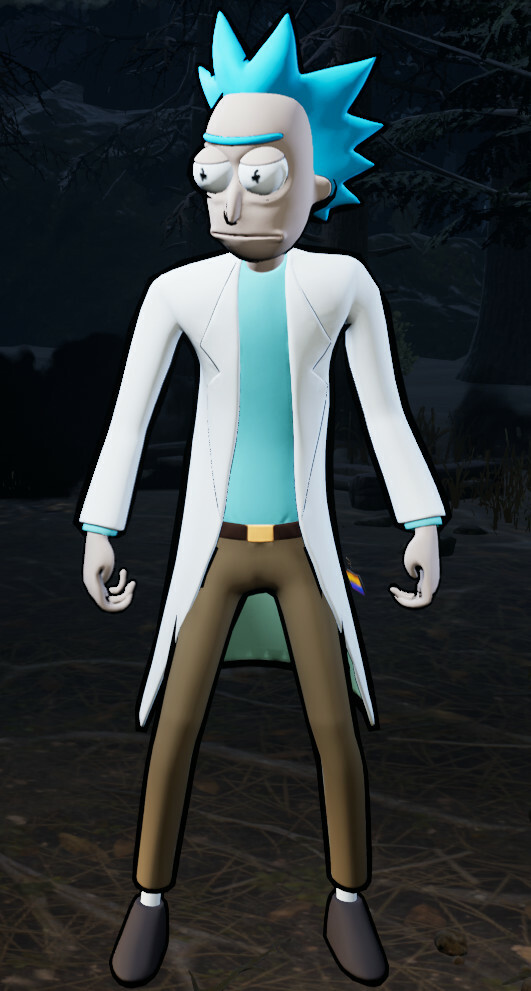 Rick and Morty make an unlikely appearance to spice up the game.
DBD players can replace Bill's Ugly Sweater with a full custom Rick model and Dwight with a fresh Morty model.
Upgrading these characters in Dead By Daylight with the infamous cartoon duo is one of the funniest sights to behold. The clip potential with this mod is off the charts.
As players struggle against evil forces without fear wearing Rick and Morty skins, it's a surefire way to make the game infinitely more entertaining.
2. Nier:Automata Pack of Characters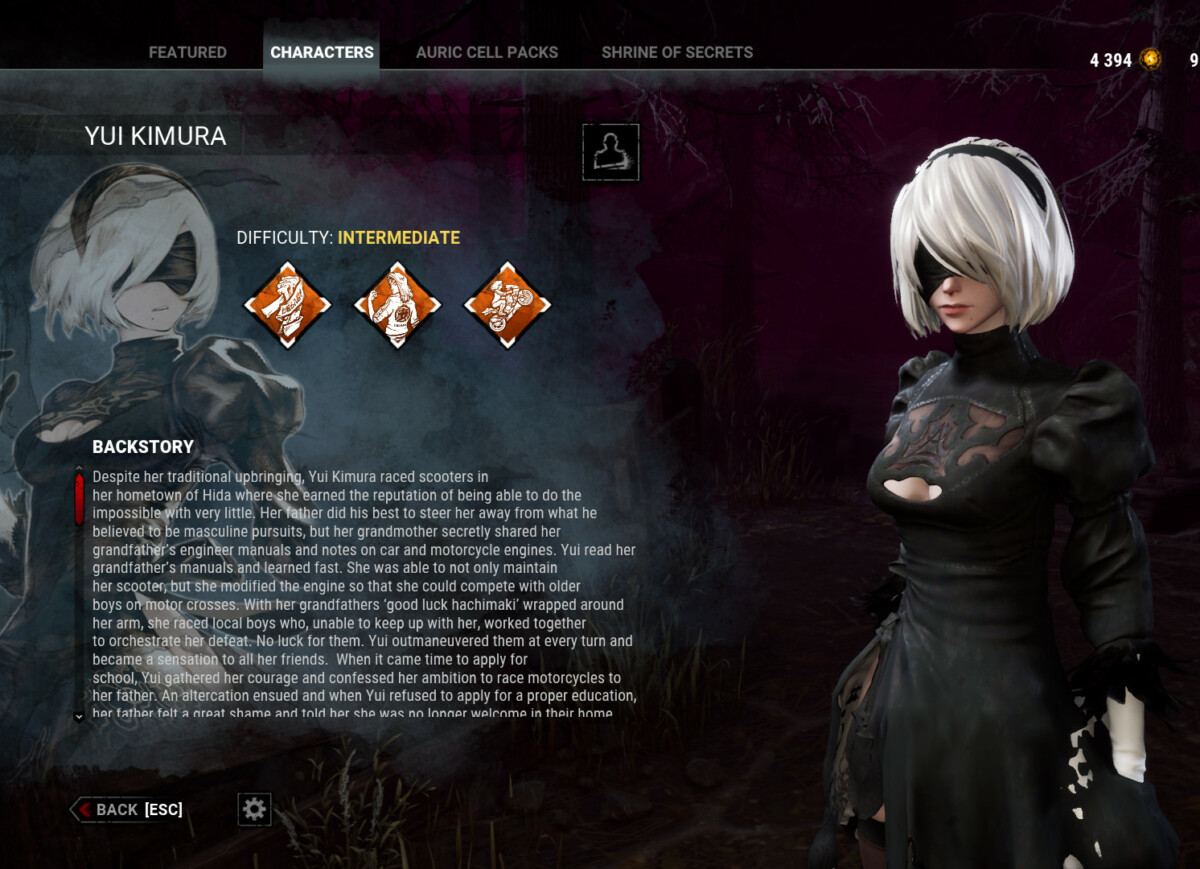 The YoRHa squadron might not be facing machines, but they come ready to take on the DBD's cast of killers with their standard and variant outfits.
The custom 2B model replaces Yui's Sugar Shine Head, Sunset Drive Shirt, Denim Jacket Model, and Racing Legs.
A2 swaps out Yui's Blue-Pink Bob and Gear Top and the same Racing Pants.
For those true fans looking for a Nier twist, a 2P recolor of 2B's outfit also exists so you can stand out in the fog with unparalleled android fashion.
No matter what look you go for, you can trust that with the YoRHa squadron, you'll have one of the most eye-catching ensembles around!
1. Waluigi Skin (Steve Harrington)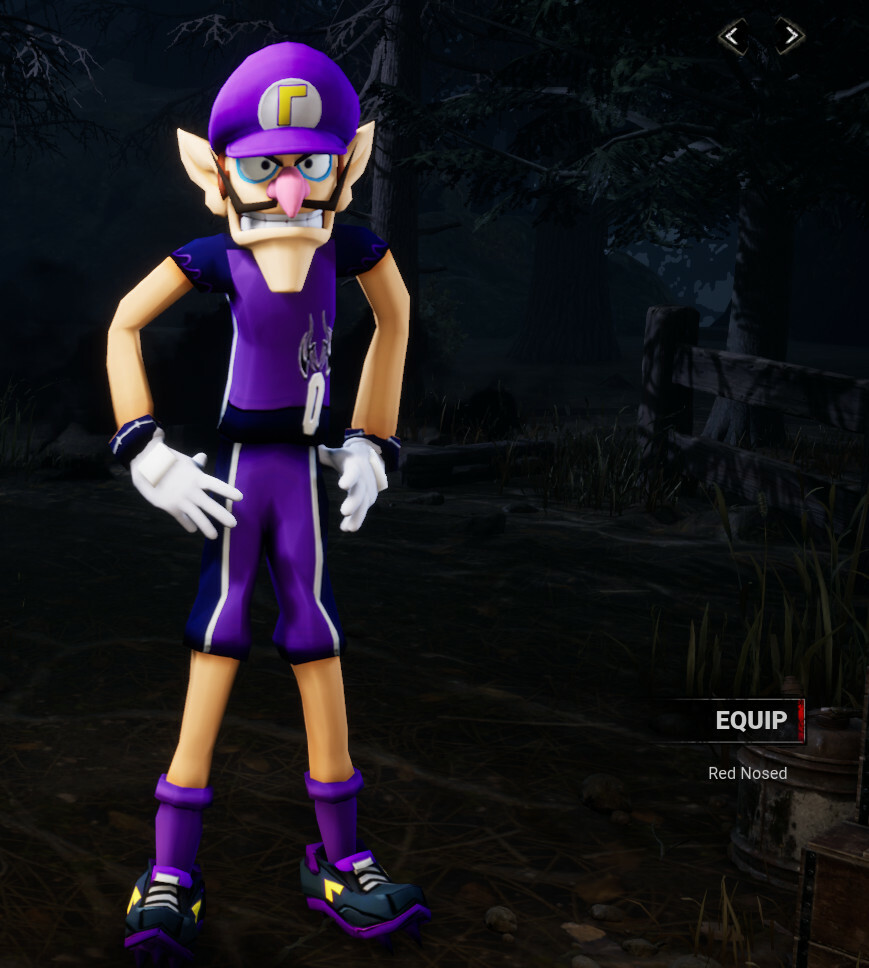 Waluigi is the enigmatic ambassador from a far-off kingdom–where unending fun and adventure await.
He's an expert at tennis, kart racing, and exploring galaxies full of superstars!
With one cheeky laugh, he'll infect your heart with loads of positive energy – Waluigi style! Just what you need to hold your resolve in DBD.
Waluigi is finally getting the recognition he deserves in this mod!
This hilarious Waluigi-themed mod is a full character replacement of Steve Harrington, swapping him for everyone's favorite Wario bro.
You might also be interested in the following: