Minecraft by itself is already an awesomely enjoyable game, but combine it with modpacks, and now we're talking about an all-new piping hot evolved game.
Minecraft is known to have the biggest modding community in the entirety of the gaming world.
So if you're getting bored of plain old Minecraft, it time to spice things up with these 15 blocky modpacks.
From dragons to mecha creatures to an outer space experience that's out of this world. These 15 modpacks will surely ignite your Minecraft gameplay.
Best Minecraft Modpacks
35. Sparklez Modded Survival
If you're a Minecraft fan, there's a pretty good chance you're a fan of CaptainSparkles on YouTube!
This modpack is based on the Minecraft Modded Survival series from their channel!
The Sparklez Modded Survival pack is based around the popular mod DivineRPG.
It also incorporates quality-of-life improvements from a few other mods, plus extra features and biomes that perfect the experience.
The modpack is a great choice for players who want to explore the world of Minecraft and its many mods in more depth.
The mods in the pack are well-chosen and complement each other well, making for a fun and varied experience.
Whether you're a seasoned player looking for a new challenge, or a new player just starting out, or a regular ol' Sparklez fan, this modpack is sure to provide hours of enjoyment.
34. Lovely Springs

Lovely Springs is a modpack for Minecraft that focuses on aesthetics and exploration.
The modpack consists of a variety of mods that focus on different aspects of the game, from magic to technology, but all with the goal of making the game more beautiful.
There are dozens of new block types that strike a balance between creative goals and survival goals.
The pack also includes shader mods to give players the best possible visuals while playing. Lovely Springs is perfect for players who want to build and survive in style.
The mods in the pack work together to create a cohesive experience that will make you want to explore every corner of the world.
33. Fabulously Optimized

Fabulously Optimized is a modpack that is designed to be faster than OptiFine, due to the inclusion of modern performance mods like Sodium and Lithium.
These mods help to increase the performance of the game, making it run more smoothly. In addition, Fabulously Optimized supports almost all of the features of OptiFine, including shaders, connected textures, and zoom.
This makes it an excellent choice for players who want the best performance possible.
The pack includes common-sense features that don't pull the game away from the vanilla vibe. Things like chat history, windowed full-screen mode, and miscellaneous bug fixes.
32. Pokehaan Craft

The mod allows you to find Pokestops, just like in Pokemon Go.
This is a great mod for the game because it adds more content to the game and makes it more like the classic Pocket Monster game series that so many people love.
This mod is also great because it allows you to battle other players and catch pokemon in the wild.
31. Cottage Craft

Cottage Craft brings cottage witch values and aesthetics to the game.
It includes a variety of additional furniture, food, clothes, and decorations to the game, as well as mods that change the way the world looks and feels.
The goal of this modpack is to make Minecraft feel more like a cozy cottage nature world where you can relax and enjoy your time in the game.
If you're looking for a new way to play Minecraft, or if you just want to add some extra charm to the game, then Cottage Craft is definitely worth trying out.
30. New Game Modpack

The New Game ModPack includes mods that add new biomes, creatures, and items to the game.
This allows players to explore new and exciting worlds that they may not have had the opportunity to experience before.
The modpack is also well-organized and easy to use, making it a great choice for players who are looking to add more excitement to their game.
The new assets in this pack fit in with the vanilla game, offering an upgraded experience firmly within the same ballpark.
29. Project Annihilation
Project Annihilation is a high-difficulty modpack that focuses on hardcore gameplay and painful experience.
The mobs and bosses are much harder than in the regular game, so players have to be very careful.
There are also many tech mods, magic mods, and structures, which make the game more interesting. Finally, there are new boss fights, which are very challenging.
All these features make Project Annihilation a great modpack for Minecraft fans who want a more challenging experience.
As an added bonus, there are FPS and performance boosts included.
28. Uvision Enhanced
UVision ENHANCED is not for the faint of heart!
This is a modpack that adds weapons, high tech, dungeons, and ruins to the game, making it more difficult and exciting to play.
The modpack is based on survival mode, so players must be careful while playing to avoid death.
ORIGINS is also included in the pack, which allows players to choose their race at the start of the game.
This can give an advantage or add difficulty to the survival challenge depending on the race chosen.
The modpack is made by various different modders, who have all worked together to create a well-made and exciting package.
27. Sevtech: Ages
Are you a Minecraft player who's been on the lookout for a more substantial, long-term gameplay experience? This might be the pack for you.
The SevTech modpack is a massive addition to the game that provides players with a long-term progression experience.
This pack features mechanics that have never been seen in the game until now, such as dynamically hidden items and recipes based on progress and new mobs that appear as you progress further.
SevTech is great for the game because it provides purpose and direction to players, something that is often lacking in other mods as well as the vanilla game.
Not many packs extend the re-playability of this already massively-replayable game.
26. Dungeons, Dragons, and Space Shuttles

Dungeons, Dragons, and Space Shuttles is a modpack for Minecraft that comes with a large variety of powerful magic and technique mods.
They are all balanced to play off of each other.
Use magic mods to give you advantages in terms of technology and vice versa! Eventually, the most powerful things will require a mix of magic and tech to create.
Dungeons, Dragons, and Space Shuttles adds a lot of depth to the experience. It encourages players to explore both the magical and technological sides of survival fantasy.
25. Crucial 2

Crucial 2 does not stray too far from the vanilla game, and we like it that way.
This pack contains a boatload of stellar mods that optimize or improve the standard Minecraft experience without cheats, gimmicks, or messy over-modded features.
Mods in this pack include "Abnormal" and "Aurora," which add more detailed buildings with interiors, mods that add new fearsome creatures to the game, and expansions and updates for the nether.
This modpack is perfect for any type of Minecraft player, whether you are an adventurer who likes to explore the world and face new challenges, a builder who wants to create detailed and beautiful structures, a collector who wants to find all the different treasures hidden in the game, or just someone who enjoys playing Minecraft for the fun of it.
This pack is a Vanillacraft upgrade.
24. Ankan
Ankan is a great modpack for anyone who wants to add more life to their game without too much flashiness or fuss.
With the added biomes and an expanded world, you can explore for hours on end and never see the same thing twice.
The Create mod gives you enhanced machinery options, so you can automate your workflow and get things done faster.
And for those who love to socialize, Ankan includes proximity voice chat so you can communicate with your friends without ever having to leave the game.
23. The Group Pack

This modpack is perfect for players who are new to the world of Minecraft mods.
The Group Pack includes a selection of mods that enhance building abilities, allow you to go to space, and introduce Thaumcraft's magic system.
These mods are all designed to be easy to use and add a lot of fun content to the game.
Whether you're just starting out in Minecraft or you're a veteran player, this modpack might have something new for you to enjoy!
22. MC Eternal

MC Eternal is an incredibly polished and popular modpack for Minecraft.
There are hundreds of new materials to work with in Tinkers Construct, as well as over 750 quests that can be completed for rewards.
The modpack also includes MineColonies, which allows players to start their own towns and villages populated by industrious workers and citizens.
Additionally, there is a unique economic system that allows players to pick a profession and sell their goods.
21. Vault Hunters
The Vault Hunters modpack is a massive RPG-focused modpack with systems to give the player powers and skills beyond a typical Minecraft guy.
The vaults of this pack hide over two billion unique item combinations to find and loot.
Those that collect these weapons, armor pieces, and totems can boost and customize their stats to meet any challenge.
The end goal of the pack is to collect 25 unique artifacts and forge them together to access the final vault.
Vault Hunters is great because of the sheer volume of content it offers.
20. Better Minecraft Modpack

This modpack is a complete overhaul of the original Minecraft. The Better Minecraft Modpack provides new biomes, blocks, dungeons, tools, and more!
With this modpack, you can explore five new dimensions, including the Deep Dark Dimension below y 0, along with quests to progress through each dimension.
Over 200 mods will be added to your world as well, along with new crops, bosses to fight, and dragons!
There are several hours of gameplay and interesting features added to vanilla Minecraft with this mod.
19. Mineshafts & Monsters

With so much open space and biomes to explore, Minecraft often leaves players craving more adventure. So, the Mineshafts & Monstersmodpack is here for you!
With this mod, Minecraft will be transformed into more of an RPG-style adventure game, packed full of new places to explore and monsters to fight.
While the goal of defeating the Ender Dragon still remains, the game will work slightly differently.
A designated quest line will be introduced, with side quests, where you also need to build trust with villagers along the way. This modpack is a great combination with medieval texture packs!
18. Originssmp

Ever wish you could be more than a human in Minecraft, with your own set of abilities like the mobs?
OriginsSMP is a modpack that provides the player with the ability to recreate their character as a different species. With this modpack, your character will also develop strengths and weaknesses.
But the modpack doesn't stop there! Other mods are included in this pack that enhances the original game, including Oh The Biomes You'll Go and Repurposed Structures, plus many more.
So, you'll also have many new challenges to face with his modpack!
17. Engineer's Life 2

We've all seen the crazy contraptions players make with redstone technology in Minecraft, but what about a modpack that provides the next step?
The Engineer's Life 2modpackprovides you with the ability to make even more machines, including windmills, furnaces, and even elevators, among many others!
You will also have new areas to explore as this pack also includes mods like Better End.
You will also find that the recipes are more realistic, along with new building materials and a quest-based progression experience.
16. Minecolonies

Building your own town or expanding villages can be a fun process in vanilla Minecraft, but it always feels like it's missing something.
MineColonies is a modpack that creates an interactive town scenario in Minecraft, featuring many NPC workers.
There are also specialized buildings, such as citizen huts, a townhall, and a warehouse.
Town life will become a much richer experience with the help of this modpack and is definitely a great addition to other mods as well!
15. Skyfactory 4 (SF4)

Imagine standing on top of a tree on a single block of dirt. Now you have to make an entire floating factory on the sky out of those things on your feet.
SkyFactory 4 (SF4) follows a standard skyblock map where you start in a tiny piece of land with a tree and work your way through to expand your little island.
From collecting resources from trees to creating airships and generating power in your own home in the sky, built from almost nothing.
As you progress through the game, you'll notice several adjustments from SF3, like the absence of draconic evolution.
Also, there would be no more sifting for resources since the majority of them can now be obtained from trees.
This mod can be overwhelming and fun at the same time. But give it a shot and see how enjoyable it can be.
14. Crazycraft 4
Just from the name, you can already tell that this is a crazy mod. CrazyCraft 4 focuses on taking all the knowledge and experience you acquired in Minecraft and then throwing it out the window.
This pack will bring back the greatest mods from 1.7.10 with the addition of the new custom randomizer.
This new feature will completely change the game for everyone. It makes sure that no single player will have the same adventure or CrazyCraft 4 experience.
The best mods included in CrazyCraft 4 are Orespawn, Legends Mod, Tragic MC, Mcheli, and a lot more.
Overall, this modpack brought back the OG mods players loved while adding a fresh, new, and unique experience for everyone.
13. Stoneblock 2 (Ftb)

Stoneblock 2 (FTB) is the opposite of Skyfactory. Instead of building in an empty floating world in the skies, you will build in a world filled with stone by carving everything out.
Of course, you start with the boring and laborious task of mining the stone, but you need the fun starts going downhill once you get the tools.
This modpack features the Project E mod, which makes use of the EMC system. Using this system, you can trade EMC for almost all items in the game.
Once you collect a lot of EMC, you can obtain almost all items instantly. So does that mean it's going to be boring?
A big fat no. With the inclusion of Draconic Evolution in this pack, you will never run short on end-game content.
This is an FTB modpack that you can download using their launcher, like all other FTB packs on this list.
12. Sevtech: Ages

If you're looking for progress-based gameplay, then SevTech: Ages would be one of our strong suggestions.
You start off with extremely limited resources and access to mods, ores, recipes, and items.
But as you progress through tons of custom advancements in the pack, you'll be able to advance to more "Ages," which gives you access to more mods and wider gameplay.
Start with simple and primitive tools and craft your way to advanced electric machinery. If you love building a civilization from scratch like Senku from Dr. Stone, SevTech: Ages is for you.
11. Rlcraft Modpack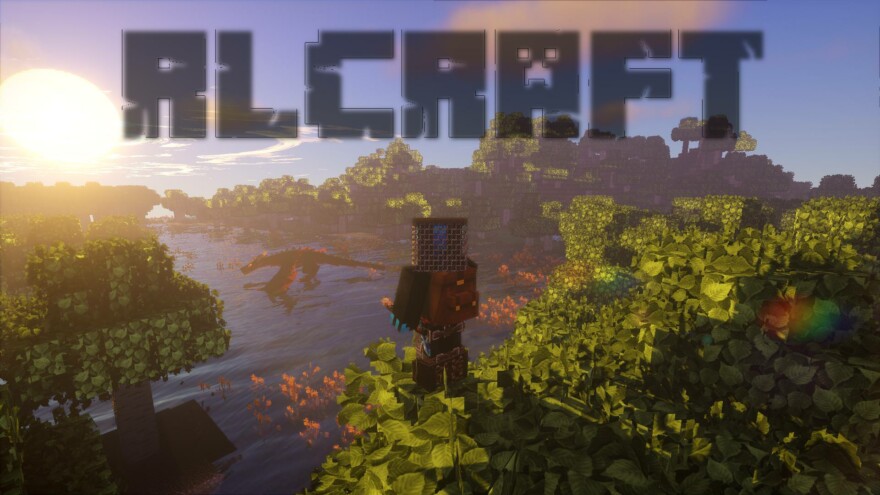 Probably one of the most popular Minecraft modpack of all time, with about 7 million downloads on CurseForge. RLCraft or "RealCraft" is a Minecraft modpack that features realistic graphics and more intense gameplay.
If you think that vanilla Minecraft is too easy, then give this pack a shot. The creator wasn't joking when he said that "you're going to die…. a lot."
With a thirst bar, temperature effects, and dragons that can one-hit you flying around, this adventure won't be a walk in the park.
According to the creator, this tends to happen every time he makes mods for any game. So brace yourself because this isn't your dad's Minecraft.
10. Pixelmon Generations

If you're a Pokemon fanatic that loves Minecraft, this is the modpack of your life. Pixelmon Generations brings together two of your favorite games to create a blocky world filled with Pokemon.
It features over 900 Pokemon from Gen 1 through Gen 8, 130+ biomes, and a whole lot more from your favorite world.
Even if you think you're at the Pokemon Master level, this mod will keep you engaged and thrilled. On the other hand, if you're a beginner, there is no need to be overwhelmed because Pixelmon Generations has a vast Wiki to help you.
9. Infinity Evolved (Ftb)

Infinity Evolved is a "kitchen sink" modpack that offers general and versatile gameplay. It comes with most of the popular Minecraft mods, and it offers two difficulties: normal and expert.
Expert mode lets you enjoy the gameplay longer by making recipes harder, meaning you need more blocks and resources to craft.
So if you think that other modpacks are way too quick and easy, try this one out.
8. Valhelsia 3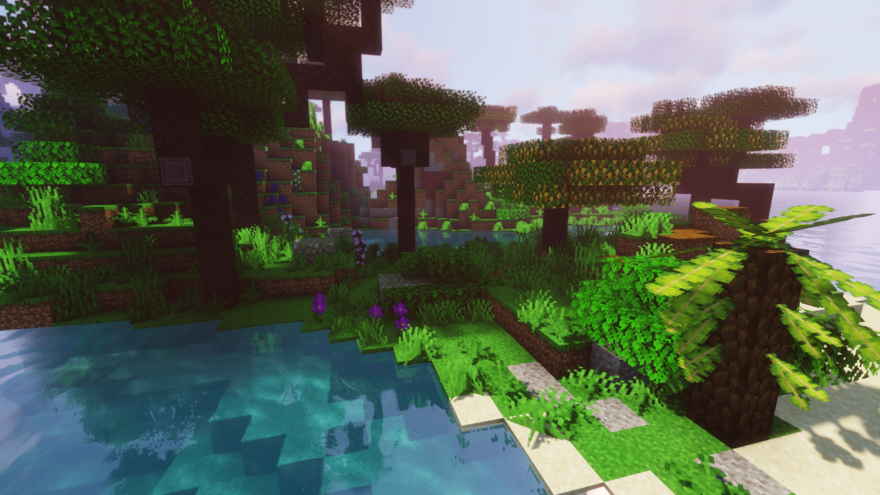 Since most modpacks run on older versions of Minecraft, finding a good pack for newer versions can be tough.
Valhelsia 3 runs on Minecraft 1.16, so if you want to get more up-to-date while playing mods, this one's for you.
It keeps the most popular classic mods to ensure veteran players feel at home while at the same time adding new mods to keep the experience fresh and exciting.
Even though this pack aims to appeal to a wide range of players, the creators made sure that every mod is the best quality.
7. Farming Valley

So far, we've only had intense and thrilling packs, but Farming Valley is for those who want to chill and have a good time.
You will start in a small town and progress by farming, harvesting, and selling your resources for money.
It features four traditional seasons and a wide variety of plants. It's basically Stardew Valley and Minecraft in one.
6. Space Astronomy 2

One of Minecraft's highlights is the armada of crazy creatures it offers. But if you're more into science and advanced technology, Space Astronomy might just make you love Minecraft more.
This modpack will take you on an amazing adventure through space filled with spaceships, rockets, planets, and sci-fi.
You can blast off to every science nerd's dream of exploring the galaxy while creating an awesome story along the way.
5. Regrowth (Ftb)
This is like Farming Valley, but instead of "growing," you will "regrow" the world.
Regrowth puts you in a barren world, and it's up to you to rebuild that wasteland. Since you start with almost nothing, it can be quite challenging at first.
It will be harder to defend against mobs without proper equipment, so if you want a challenging pack where you can get the most hours of enjoyment, download Regrowth.
4. Hexxit
Do you love Dungeons and Dragons? Are you looking for more adventure in Minecraft? Well, you would love Hexxit.
You will be embarking on an epic adventure fighting beasts and creatures, clearing dungeons and towers, collecting treasures and artifacts, tame your own beasts, and everything your adventurer's heart wants.
Time to unfold your own legend in the exciting tale of this mod which features 47 different biomes all over the world.
3. Forever Stranded Modpack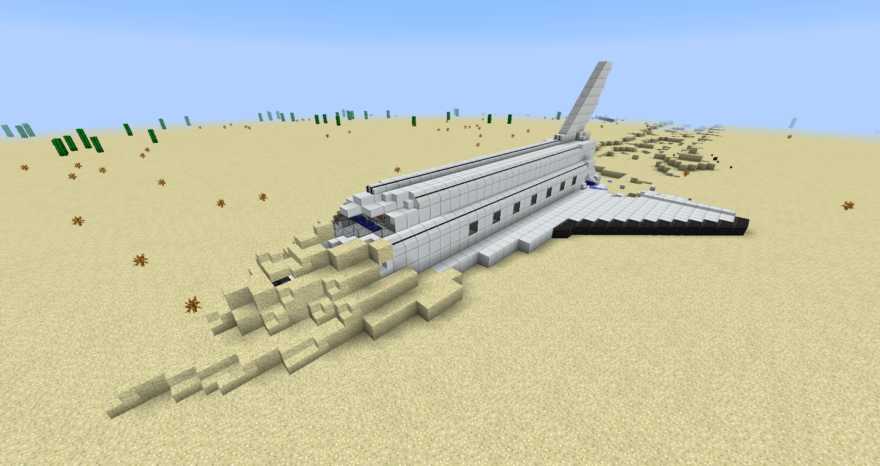 Forever Stranded shares the same theme with Regrow. You are stranded on a planet with nothing but sand in sight. Now you must stay cool in this harsh and hot environment in order to survive.
First things first, you must find a way to quench your thirst and quell your hunger. Beware of the night as all the troubles so far don't even come near the dangers it holds.
2. Revelation (Ftb)
Revelation is another "kitchen sink" mod pack that offers general and versatile gameplay.
It's really similar to Infinity, but this pack is like the modern newer version.
Some older mods from Infinity might be missing, but in return, it features newer mods to give you a fresher experience.
So if you're a veteran who loves to play classics, go with Infinity. But if you're looking for something new, Revelation is the better pack.
1. All the Mods 5

If you find all the modpacks in this list too appealing and you can't decide what to download, All the Mods 5 is the answer.
It comes with over 200 mods from different genres; adventure, farming, magic, science, and a whole lot more.
So if you're new to playing mods, we suggest you try this one so that you can get a little taste of every mod until you find out what you enjoy the most.
You might also be interested in the following: