Fly high like a butterfly and reach your dreams, but among your foes, sting like a scorpion!
Today's anime zodiac article focuses on the intense but ambitious Scorpio!
We got a mixbag of characters here, from Chi-Chi and Kenpachi to Jiraiya and Zoro. They all might seem different, but some traits bind them together.
Ready to meet them? Mind their stings and you should be good.
Scorpio Birthdates
Those who are born from October 23 to November 21 (22 for tropical astrological calendars) are born under the Scorpio sign.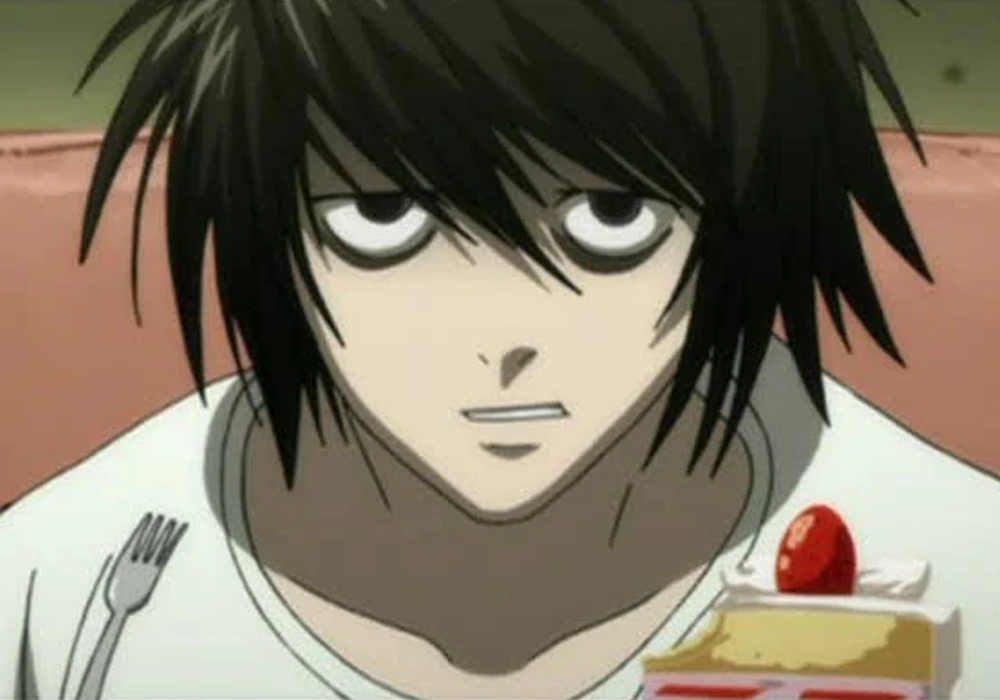 Scorpio Character Traits
Just like the fearsome scorpion, Scorpios can be a lot to handle.
They can be overwhelming with their intensity and presence. But when channeled in a positive, productive, and healthy way, this can be used for good.
Scorpios are determined and ambitious people. They won't stop until they've reached their goal, no matter how difficult it is. Because of this go-getter attitude, they tend to be brave.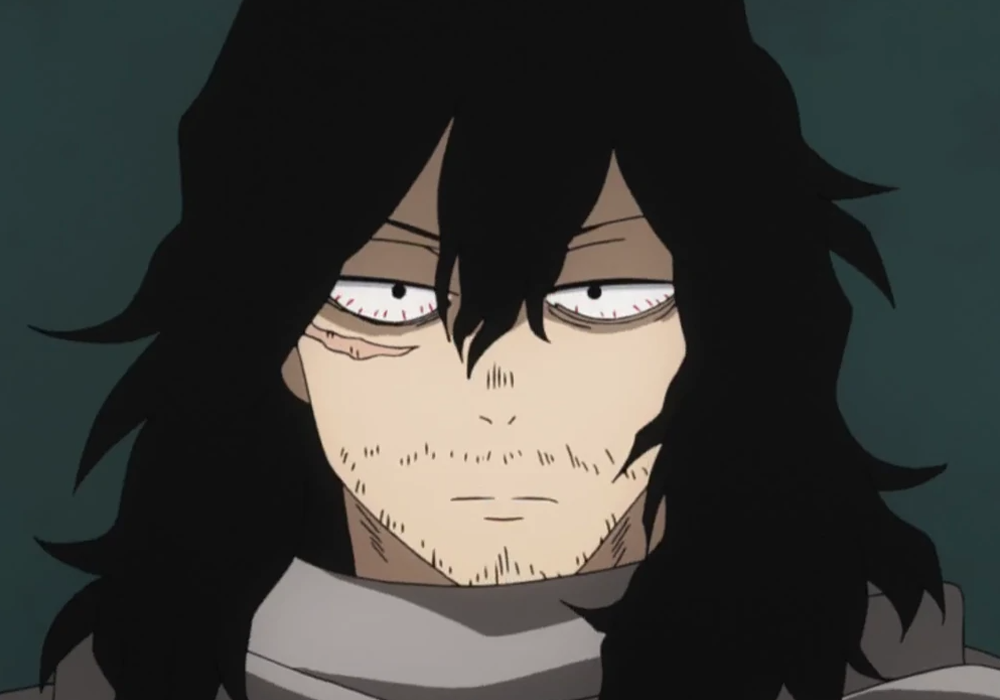 They value loyalty and honesty, so be sure to present your authentic selves to Scorpio!
On the flip side, Scorpios can get pretty scary. Their ambitious nature can trigger jealousy and resentment. They'll even be controlling!
They can become competitive and stubborn too. And while they want honesty, they're secretive themselves. That's not too fair now, is it?
Best Scorpio Anime Characters
21. Wei Wuxian (MO Dao Zu Shi)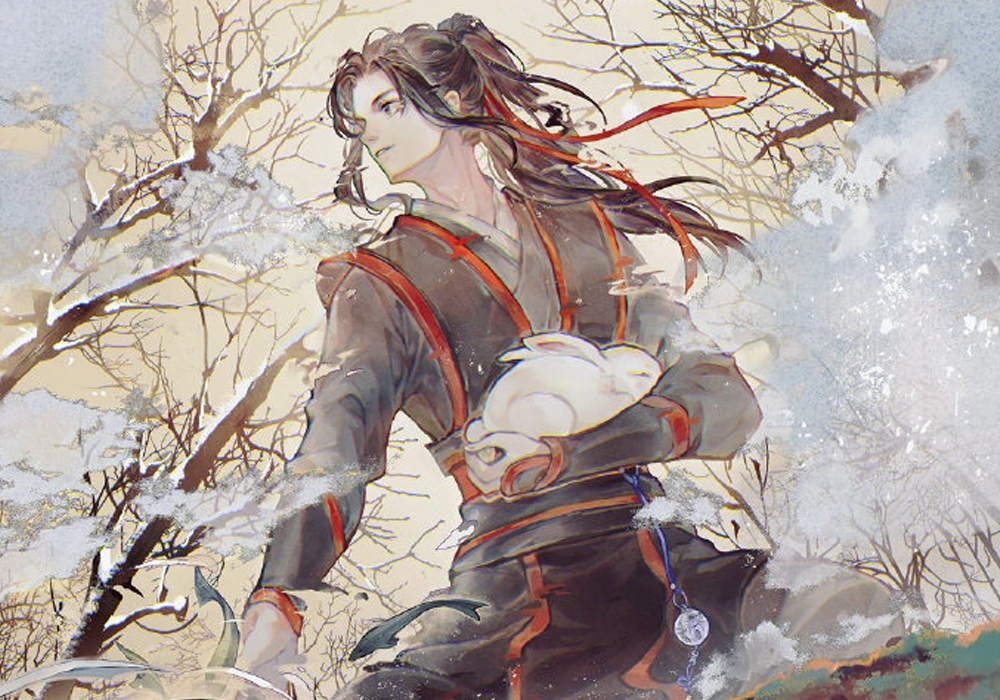 Birthday: October 31st
Wei Wuxian shows his intense Scorpio trait through his energetic personality.
He's a bit mischievous and doesn't really care for rules that much, which leads to some notable Scorpio traits.
He is deeply loyal to his friends, but this loyalty can sometimes show his risky bravery. These acts range from smuggling alcohol for his friends to cut his hand!
20. Death the Kid (Soul Eater)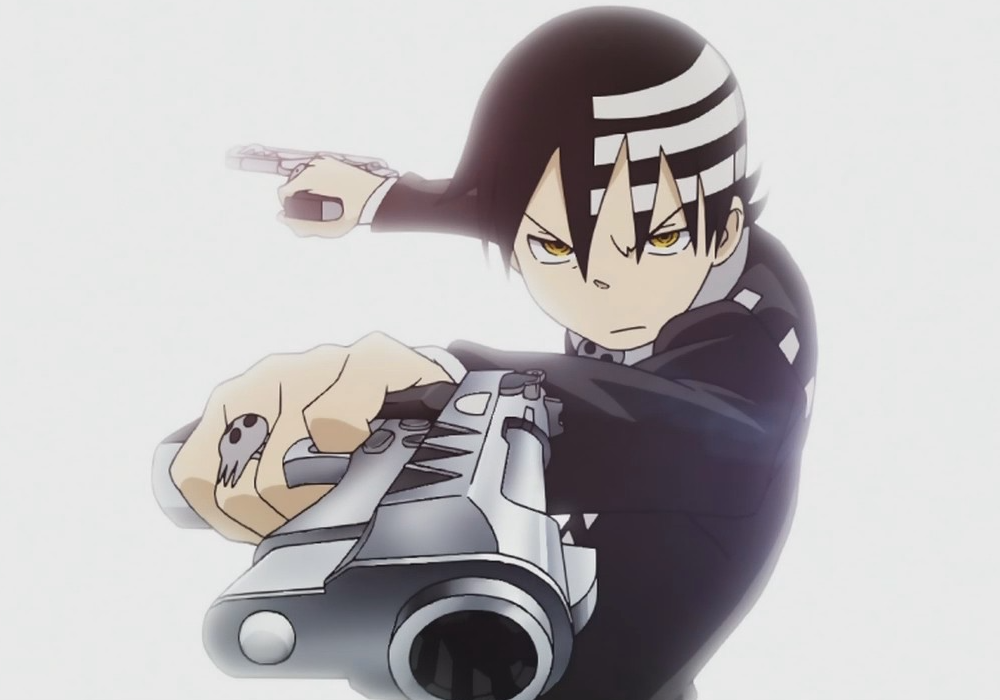 Birthday: October 31st
Death the Kid's obsession for things to be perfect can be quite intense and overwhelming for others.
At the start of the show, he even laments the unevenness of his own hair and thinks he is repulsive.
Other than this intense Scorpio personality, he is also determined and ambitious to fill his father's position, despite saying he'll do things his way.
19. Haiba Lev (Haikyuu!!)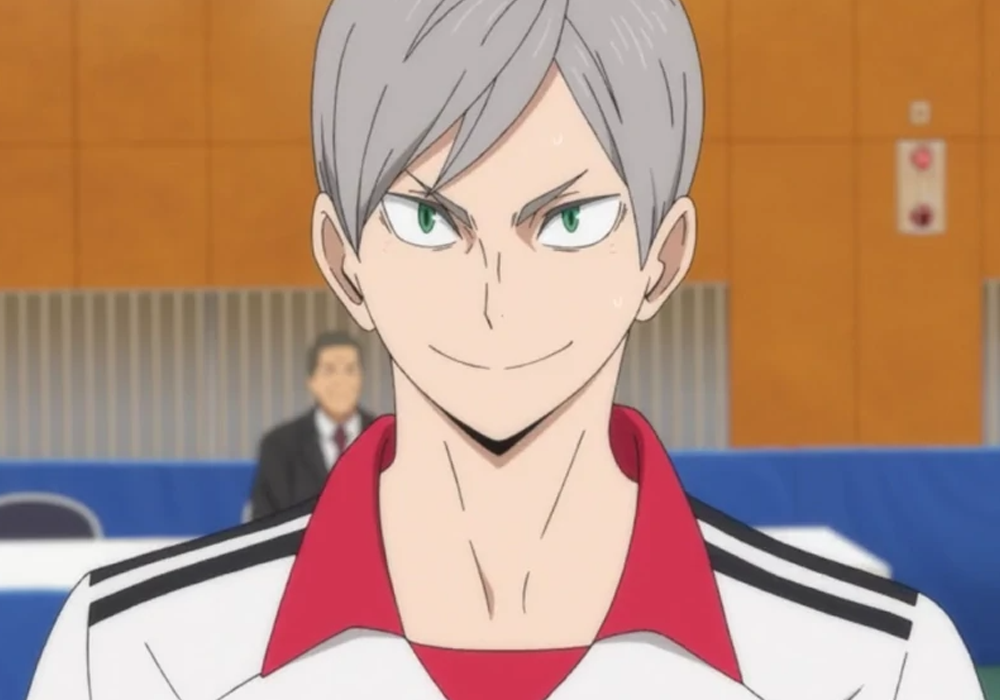 Birthday: October 30th
Nekoma High's middle blocker joins our Scorpio crew!
While he's energetic and cheerful most of the time, people find his presence quite intense and intimidating because of his piercing eyes. People suspect he's more serious than he lets on.
Lev is also blunt with his words, as shown when he immediately jokes about Hinata's height. Thankfully, this isn't really out of malice but just due to his playfulness.
When it comes to a Scorpio's competitiveness, Lev has heaps of that. He'll excitedly get competitive with players he's interested in!
18. Shimura Tae / Otae (Gintama)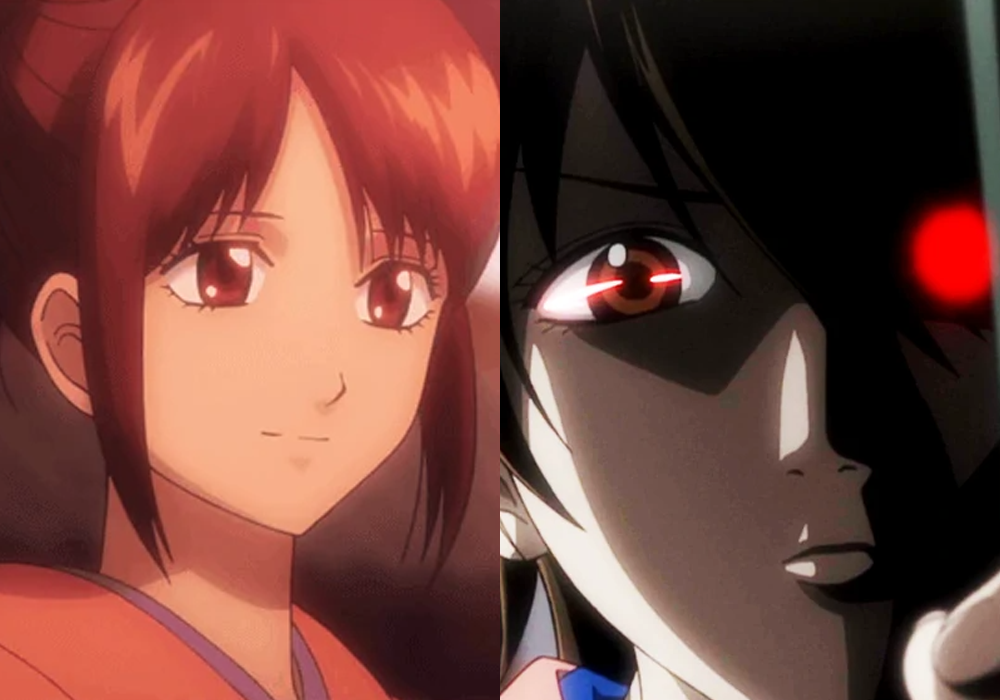 Birthday: October 31st
Shinsengumi's de facto lady boss can surprise you with her sailor mouth and intense temper!
She can be very harsh with her words, especially towards Gintoki, her younger brother, and her gorilla-like stalker.
Her brother, Shinpachi, has even called her out over her vulgar speech manners.
But don't let her spicy vocabulary distract you from her actual sweet and caring personality.
She shows a Scorpio's loyalty by staying true to her family's doujo, her friends, and her brother.
17. Kagura (Gintama)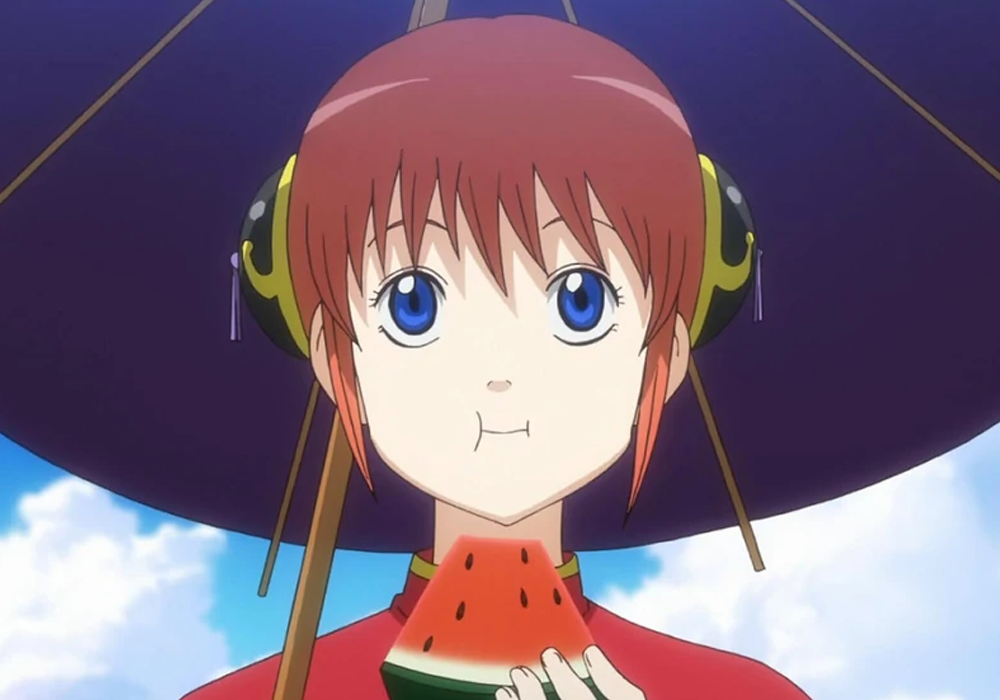 Birthday: November 3rd
Another fierce Scorpio lady from Gintama joins our list!
Kagura is one of the core members of the Yorozuya. She might act like she doesn't care for Yorozuya, but deep down, she is loyal and true and cares deeply.
She won't hesitate to use her Yato strength just to protect Gin and Shinpachi!
Kagura is also not afraid to speak her mind. When her father became bald, she started to call him "baldie" without a care!
16. Itoshiki Nozomu / Zetsubou-sensei (Sayonara Zetsubou Sensei)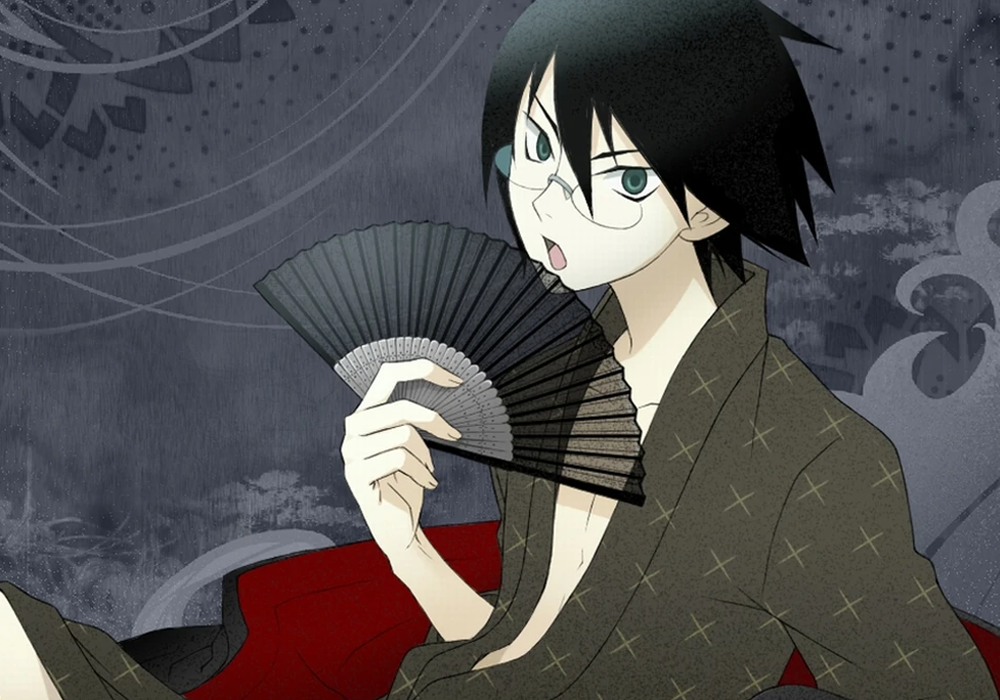 Birthday: November 4th
Nozomu's negativity and despair in life can be a tad intense to handle. His nihilistic view of his life and the world, although usually played for laughs, is honest and brutal.
But he thinks he's doing his students a favor by letting them know the realities of the world.
At one point, he even tried to sabotage his class's dreams by ruining the worksheet for their future jobs.
Don't be so resentful, Zetsubou-sensei!
15. Sebastian Michaelis (Black Butler)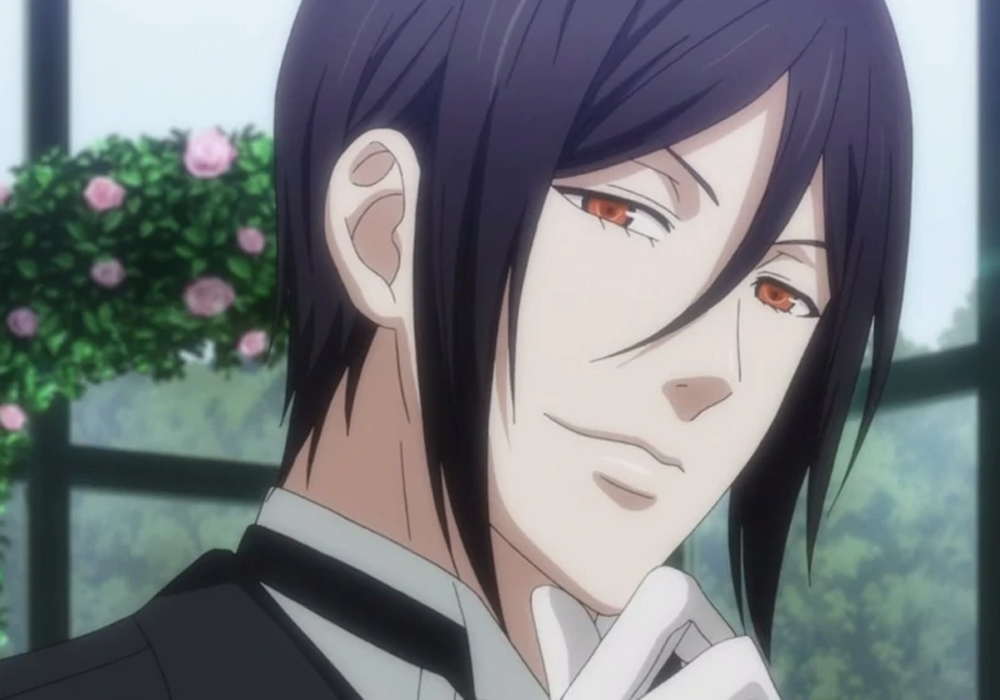 Birthday: October 31st
If there is one Scorpio trait that Sebastian personifies the best, it's loyalty. He is very devoted to Ciel Phantomhive and dutifully does everything his young master commands.
Don't let the calm butler facade fool you. Sebastian can be intense when asked to do violent things.
It's like he lets his inner demon out when Ciel asks him to attack opponents.
Butlers are always so suspicious.
14. Chi-chi (Dragonball Series)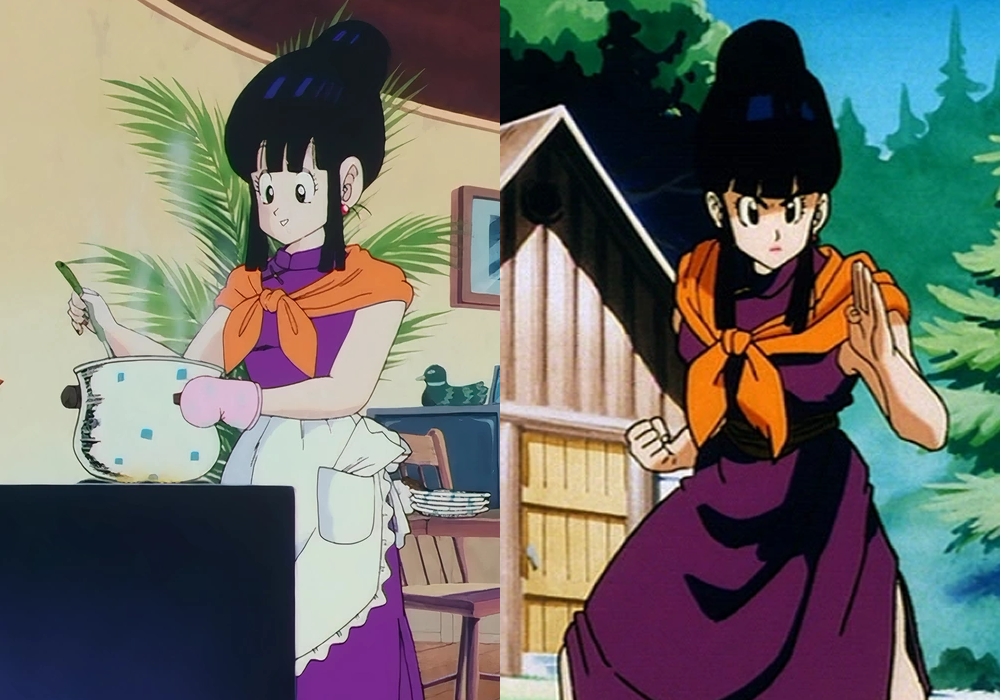 Birthday: November 5th
When you're married to someone like Goku and have your family risk their lives, again and again, you can't help but be intense and have fits of rage like Chi-Chi.
She's also shown to be a nagging and controlling mother to Gohan. However, fundamentally, Chi-Chi means well and is only like this for her family.
Ultimately, she is a great wife and mother and was once a powerful fighter in her younger days.
13. Chrollo Lucilfer (Hunter X Hunter)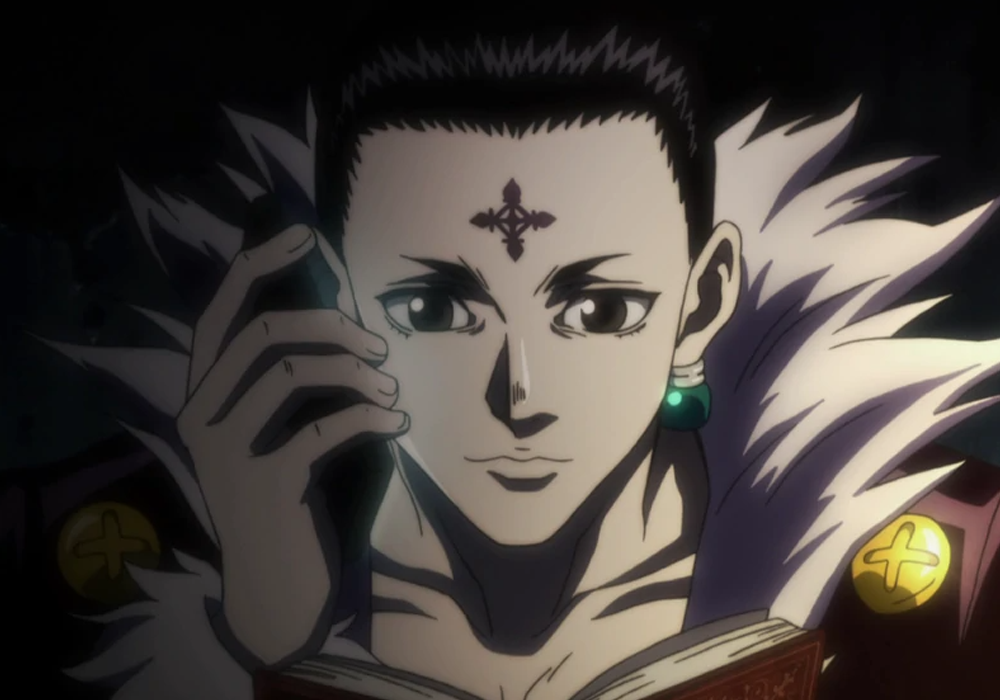 Birthday: November 15th
Compared to the other Scorpios included in this list, Chrollo is much calmer. But despite his tranquil nature and being a man with few words, he has a powerful and terrifying presence.
Chrollo also views people as puppets, which is an alarming trait from some controlling Scorpios. However, he is loyal to his Phantom Troupe.
He is even willing to risk his life for the group to live on.
12. Kobuchizawa Shirase (A Place Further That the Universe)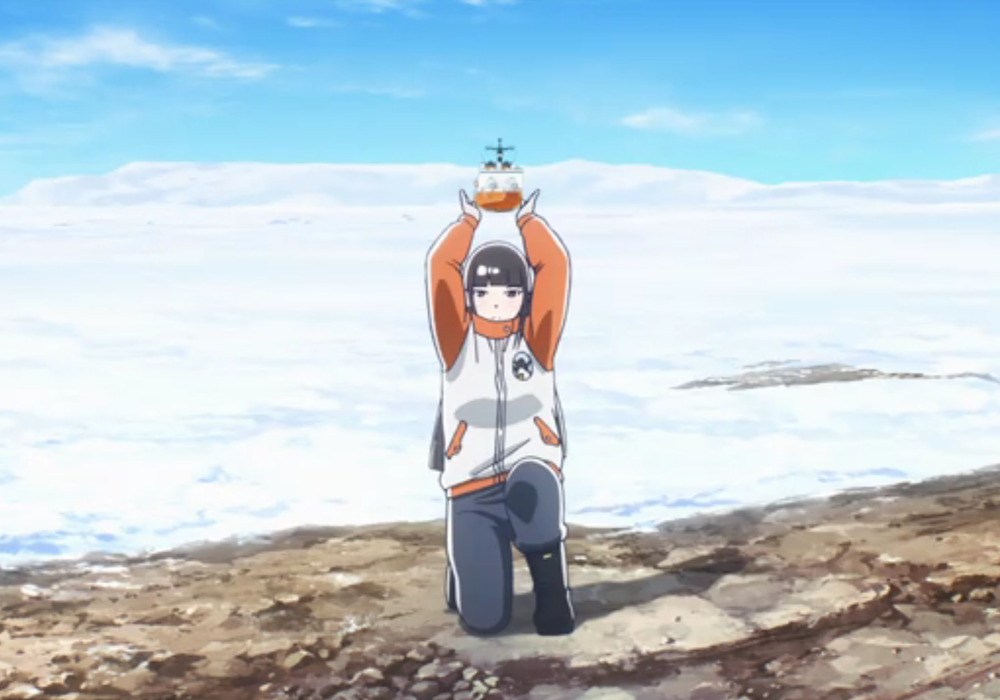 Birthday: November 1st
Shirase shows a Scorpio's determinism, stubbornness, and ambition.
She was very persistent in joining an Antarctica expedition and took many jobs just so she could save for the trip.
Despite numerous plans failing and being turned down, it didn't stop her from reaching her goal.
All this was so she could follow in her mother's footsteps.
11. Seto Kaiba (Yu-gi-Oh!)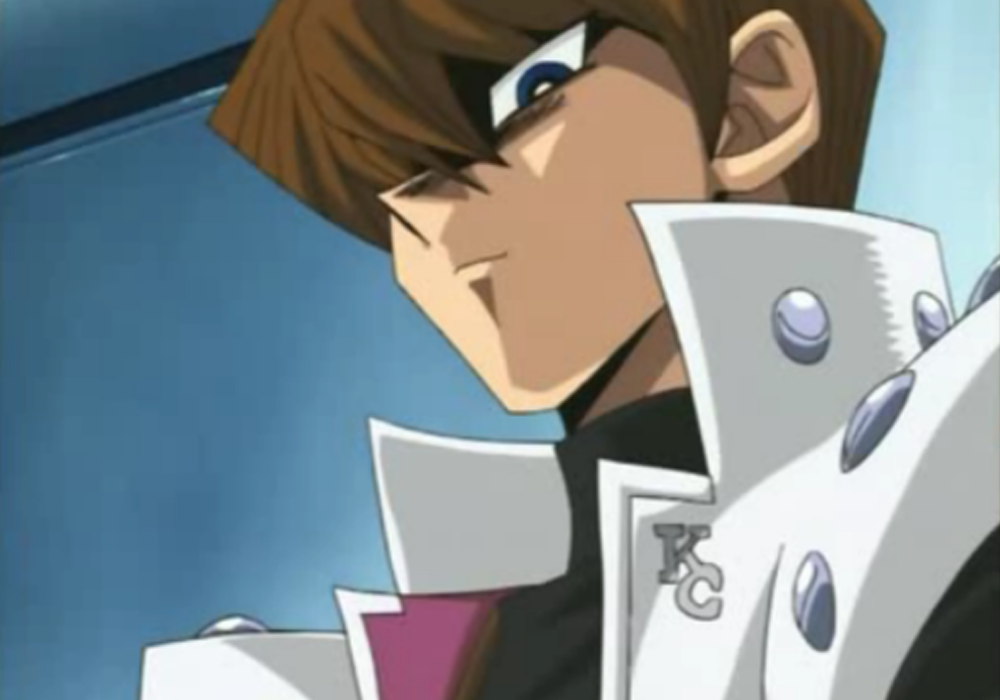 Birthday: October 25th
With his patented KaibaCorp presence, sharp tongue, ambitious business dealings, and competitiveness in Duel Monsters, Kaiba is one heck of a Scorpio.
He took over his adoptive father's company with ease due to his talent and skills in business.
He also wants to become the best Dual Monsters player in the world, but unfortunately, Yugi Moto is in his way.
No biggie! Scorpios are very determined individuals anyway. Kaiba will just have to keep trying.
10. Tamaki Ann (Persona 5: The Animation)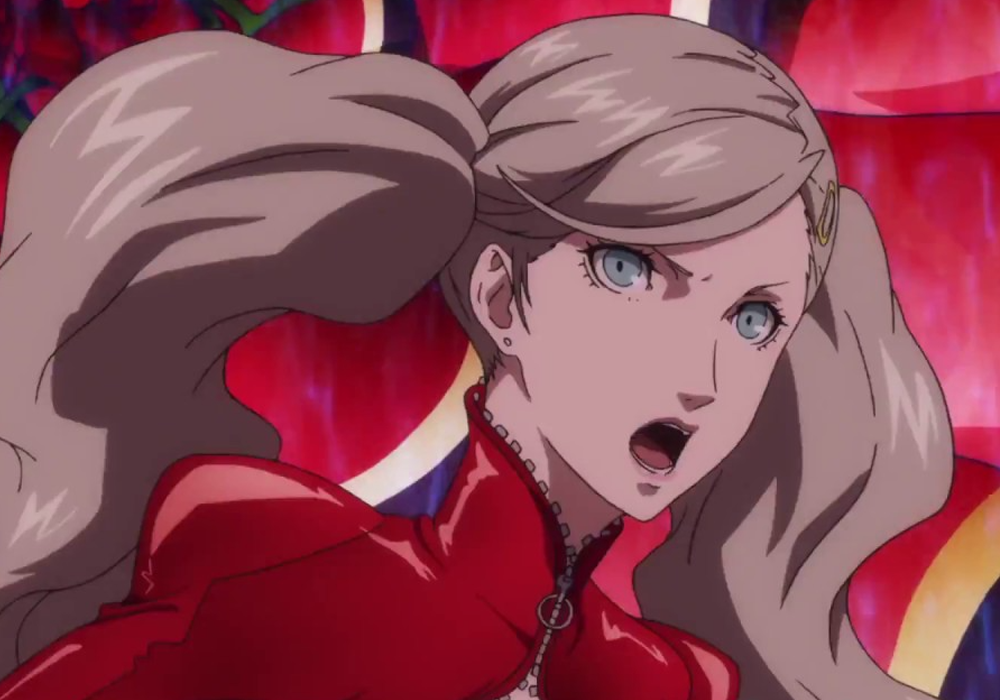 Birthday: November 12th
As a Scorpio, Ann shows true loyalty to Shiho, who is her first friend after moving to Japan.
But although Ann tried to support her amidst Kamoshida's abuse, Ann couldn't easily fight back against their abusive teacher.
She felt resentful of herself for her inaction, although it wasn't her fault, and she was a victim herself.
Thanks to the Phantom Thieves, she helped defeat Kamoshida and freed her friend from his abuse and bullying. After that incident, Ann continues to support Shiho.
9. Jiraiya (Naruto)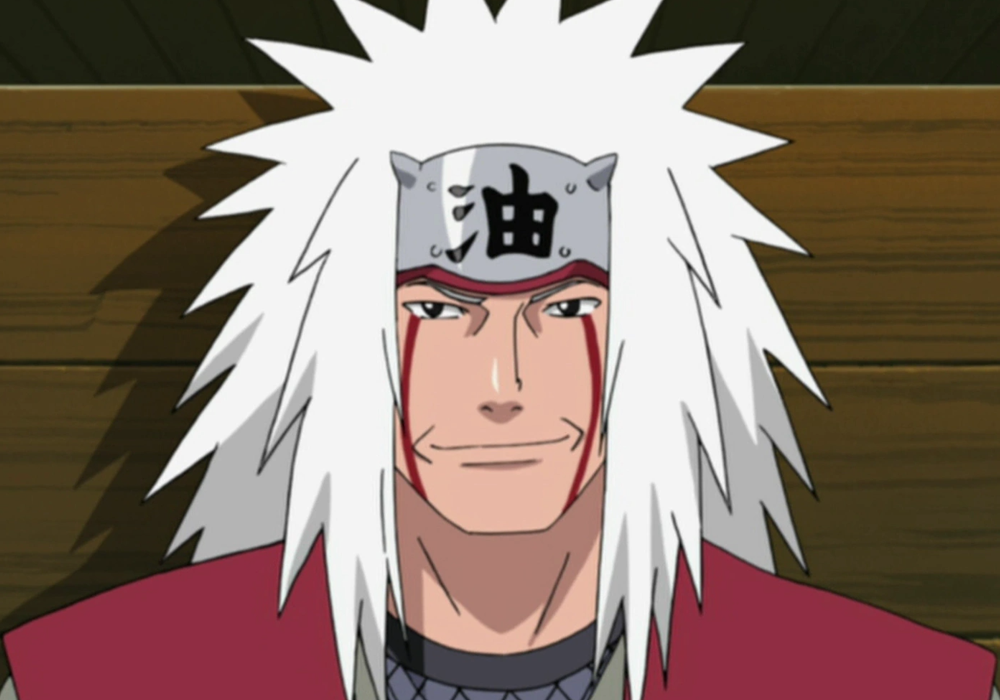 Birthday: November 11th
As eccentric as he is, Jiraiya is part of the Scorpio gang!
Even though he's mostly away from Konoha, Jiraiya is still extremely loyal to his village.
At one point, he even threatened Tsunade if she ever entertained the idea of betraying the village!
Of course, she wouldn't. She even became a Hokage! But it just goes to show that this silly old man is devoted to his dear village.
8. Aizawa Shota / Eraser Head (My Hero Academia)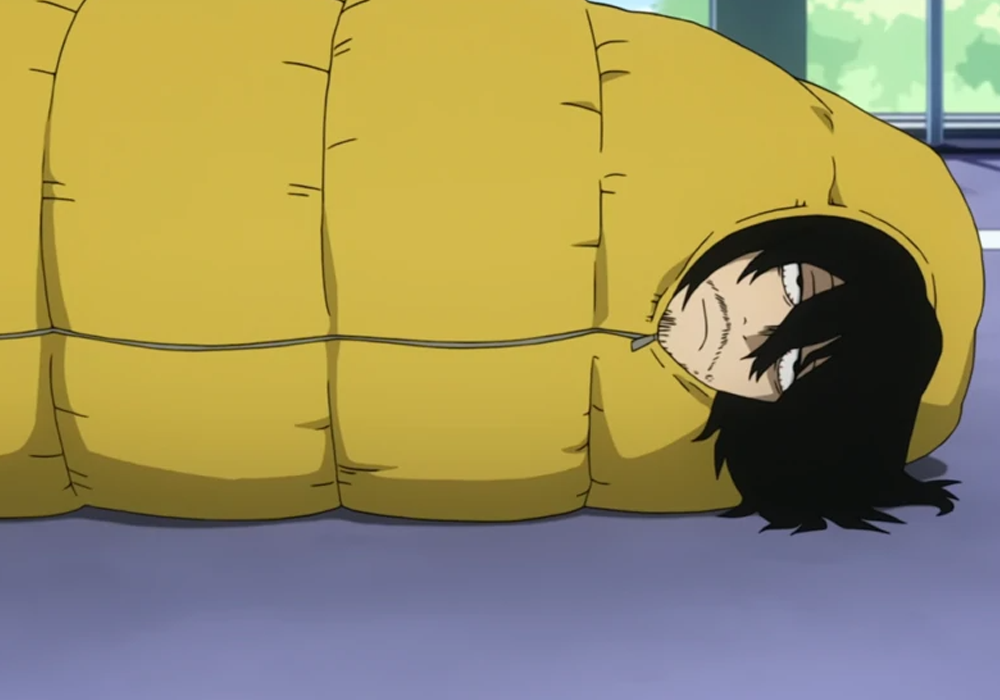 Birthday: November 8th
Scorpios are said to have intense personalities, and even though Aizawa is more morose than boisterous, he still has an intense Scorpio attitude.
You usually see him trying to get some shut-eye, and often his voice just doesn't have any energy. But when it comes to chasing bad guys or harming his dear students, better watch out!
He can stop you in your tracks and leave you dumbfounded, not just because of his Erasure Quirk but due to his Pro Hero presence.
7. Kawashima Ami (Toradora!)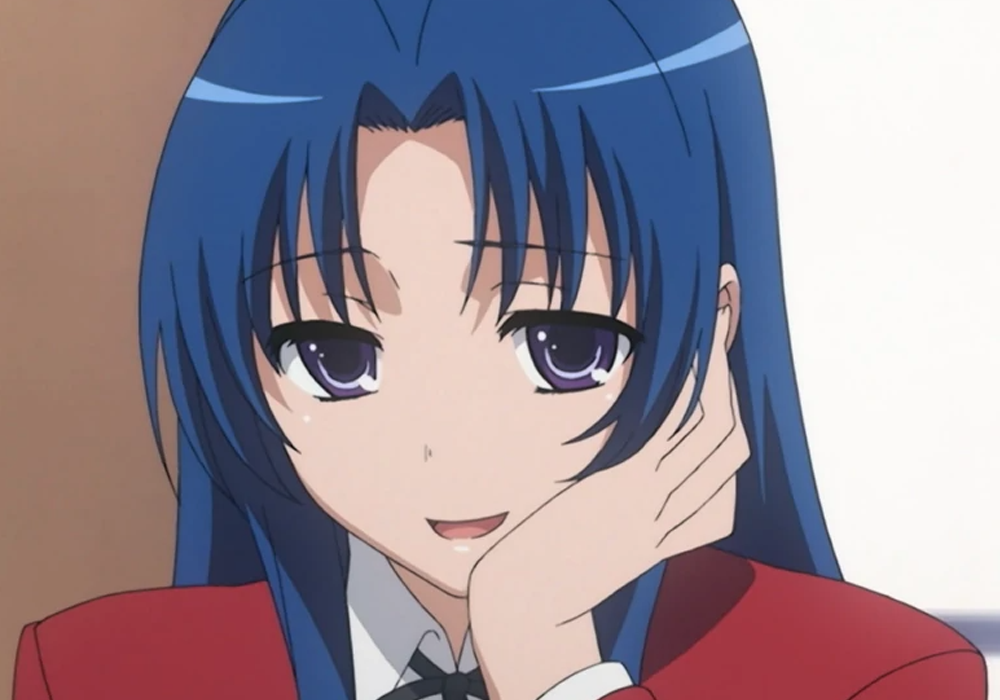 Birthday: November 9th
Scorpios can be secretive, competitive, and prone to jealousy. These all manifested in Ami.
At the start, you see her as this bright and pleasant girl. However, Kitamura warns Ryuuji regarding Ami's true nature.
Bubbling beneath this bubbly girl's persona is a manipulative attitude that is arrogant and self-centered. She later got competitive with Taiga and got jealous of the other girls.
Good thing it all worked out in the end.
6. Orochimaru (Naruto)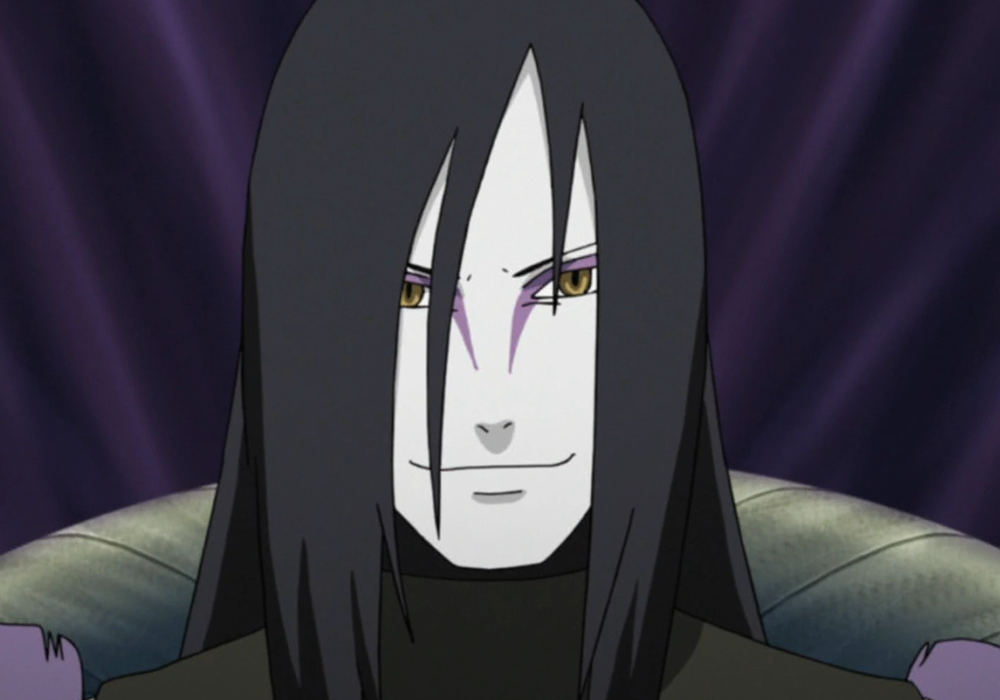 Birthday: October 27th
Jiraiya's not the only Scorpio among the Three Legendary Shinobis. Yep, Orochimaru is one too!
Although he's more snake than a scorpion, Orochimaru shows his Scorpio traits through his shinobi skills.
He was deemed a "once in a generation" genius by Hiruzen due to his talent, intelligence, and determination.
He was even considered as a candidate for the Fourth Hokage position! A lot has happened to Orochimaru since.
5. Zaraki Kenpachi (Bleach)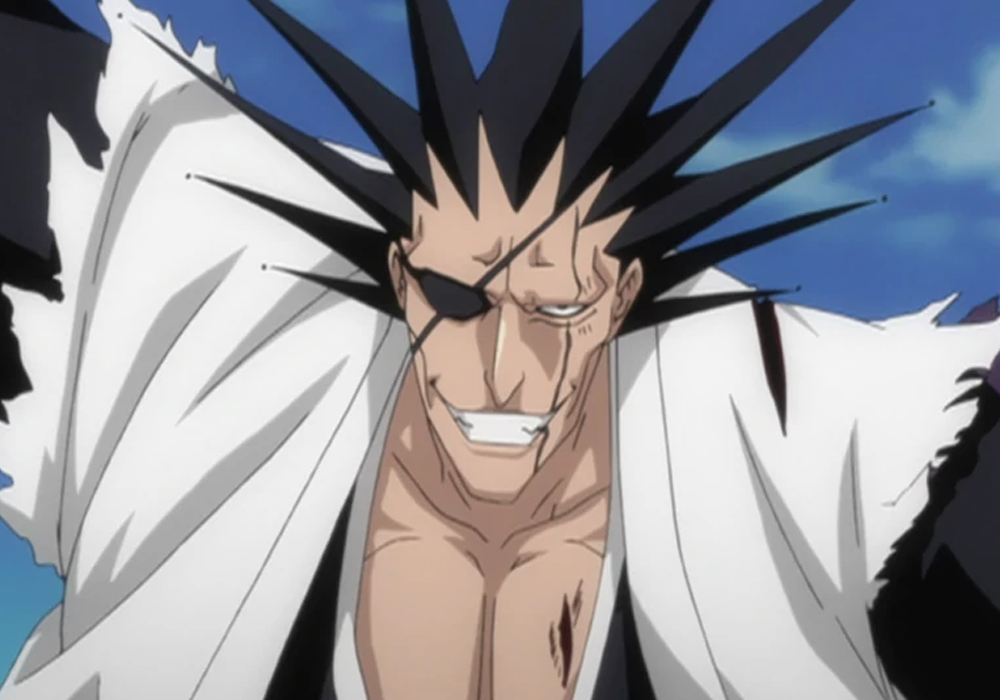 Birthday: November 19th
Among the Scorpios here, Kenpachi is probably the Scorpio poster boy for being intense and having a powerful presence.
Because of his strong and uncontrolled Reiatsu, his spiritual energy can cover a huge distance and be felt immediately. To say it's intimidating is an understatement.
4. Roronoa Zoro (One Piece)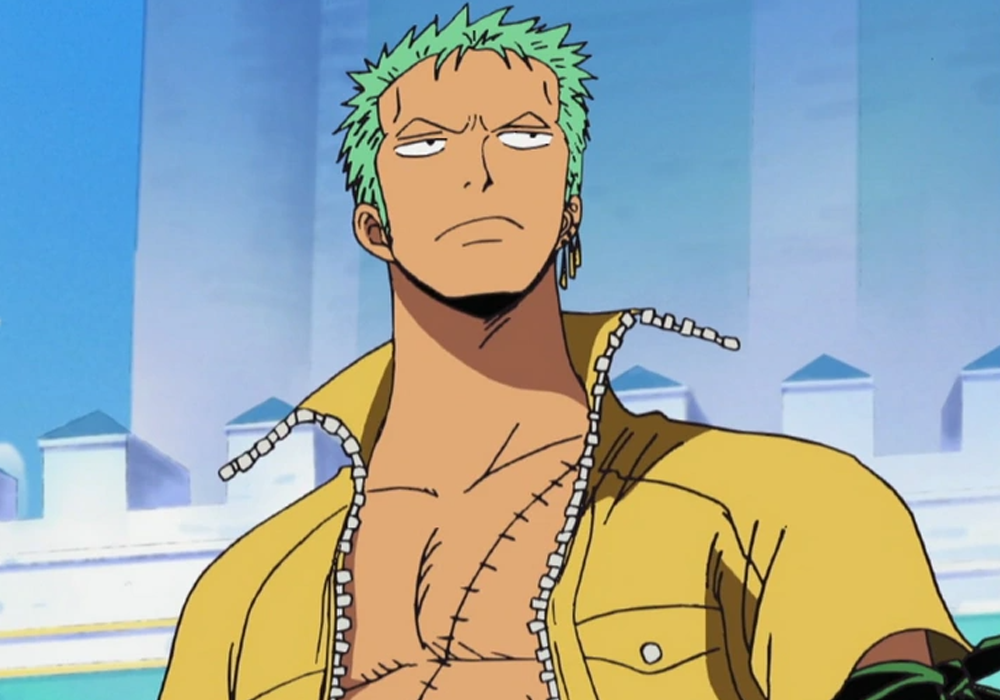 Birthday: November 11th
This guy might be lost all the time, but he's not lost here. Yep, Zoro is a Scorpio, alright!
Zoro shows the loyalty and dedication of a Scorpio throughout the series. He's extremely devoted to his captain, Luffy, and will stand by him when it comes to important decisions.
He was also very hurt when some of his comrades broke their loyalty to the crew. This was seen when Nami took their ship, Going Merry.
He also became wary of Robin for a short while and did not want Usopp to rejoin them for betraying Luffy.
The lesson here is clear. Scorpios value loyalty – do not break their trust!
3. L (Death Note)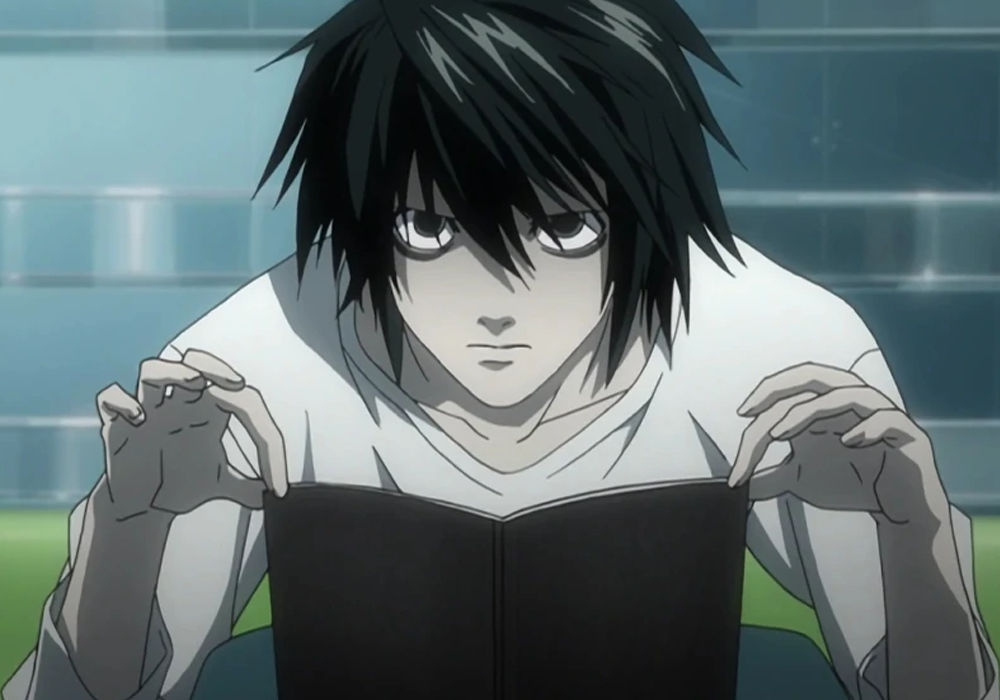 Birthday: October 31st
When it comes to intense Scorpios, L ranks high. He might not talk that much, but his wide-eyed stare is enough to tell you all about him.
As a world-renowned genius detective, L can get pretty determined and ambitious when working on a case.
He can also get secretive, holding his cards close, and would only communicate via his assistant Watari.
In the Kira case, once he suspected Light as being Kira, L did not stop until he could prove it. Unfortunately, this Scorpio drive cost him his life.
2. Kusakabe Shinra (Fire Force)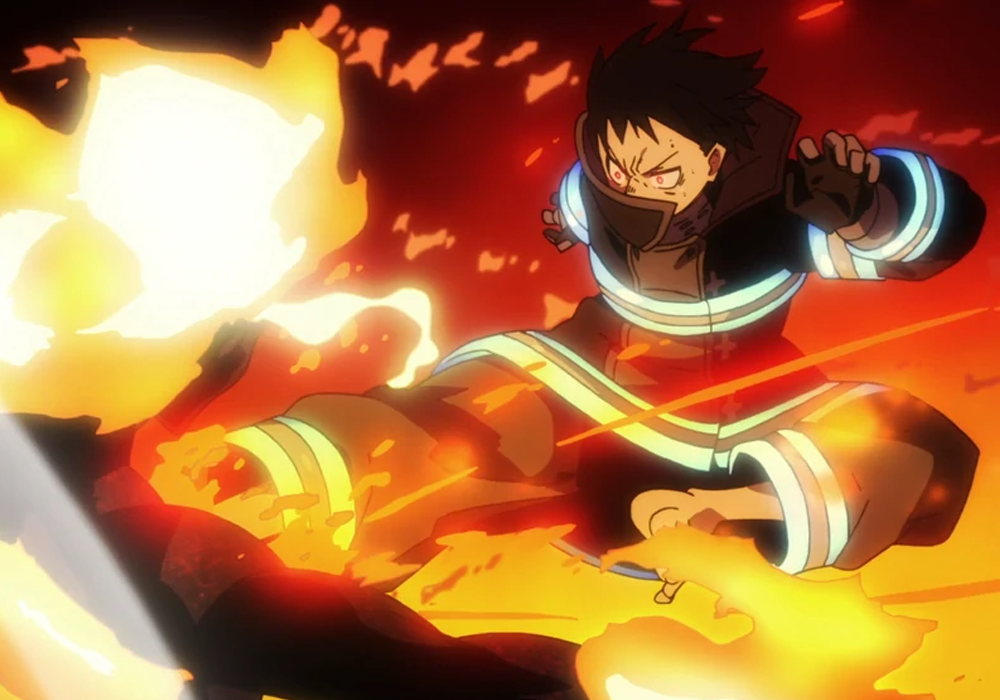 Birthday: October 29th
Shinra joins the ranks of Scorpios, who are brave and ambitious!
Being a firefighter is tough already, but it's even way more dangerous when you're putting out fires made by combusting humans!
Such is the reality of Shinra. But instead of it scaring him away, this only makes him determined to be the best hero firefighter ever and extinguish all demons!
This drive got its start when he promised his mom at five years old that he'd become one.
After she passed away in a house fire due to a demon, this only strengthened Shinra's resolve to reach his goal.
1. Donquixote Doflamingo (One Piece)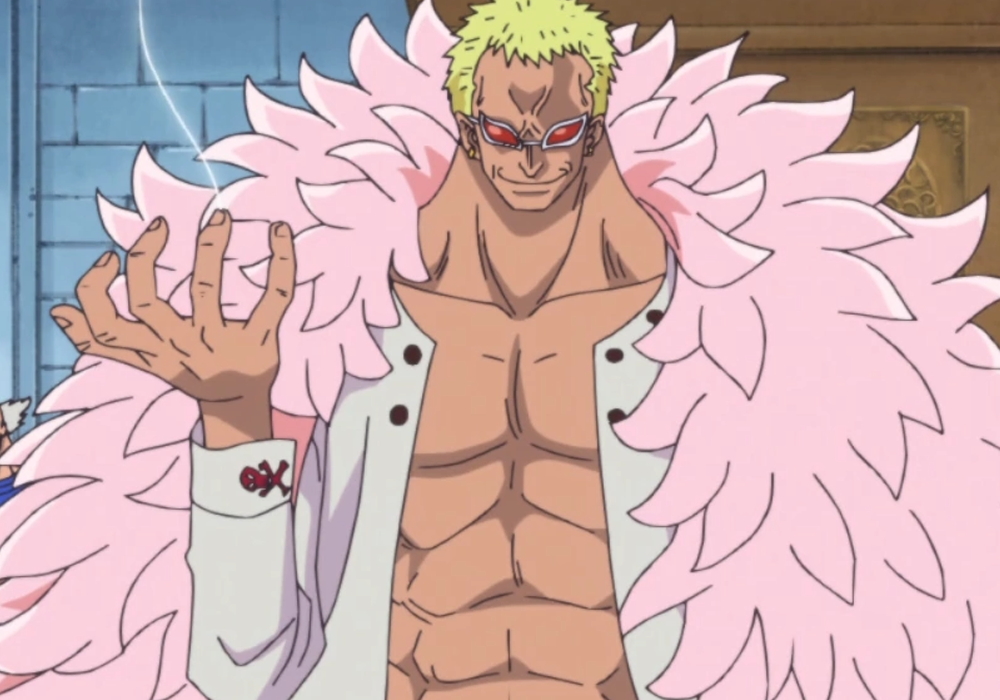 Birthday: October 23rd
You will be amused to know that the top Scorpio on our list is not a scorpion but a flamingo! Let's break down his Scorpio traits one by one, shall we?
Powerful presence? When it comes to having a dramatic presence, the flamboyant Doflamingo is second to none. The guy is just oozing with style, charisma, and exaggerated poses, although this confidence is rooted in arrogance.
Harshness? He believes "might is right" is right. Weaklings have no place in the New Age, according to him.
Determination? He scared his torturers as a kid by declaring his will to survive to kill them all as revenge. Even though he's on the brink of death, his will to live is strong.
Honesty? Doflamingo has no time for rumors. Tell him the truth, or you get the blade.
Resentfulness? Well, he has not forgiven his dad, even after killing him, for bringing him down to the mortal realm. He continues to cling to his noble Celestial Dragon upbringing.
Doflamingo is not a Scorpio you should mess with. He will sting you (or peck?) and won't be the least bit sorry.
You might also be interested in: