Love Zodiac signs and anime? We've got the perfect series of articles for you!
For today and the following weeks, we'll be looking at the stars and connecting them to anime characters. In today's Nerdbear article, the Taureans take the spotlight!
Here are the best Taurus anime characters ever!
Taurus Birthdates
Those who are born from April 20 to May 21 (for tropical and western astrologers) are under this star sign.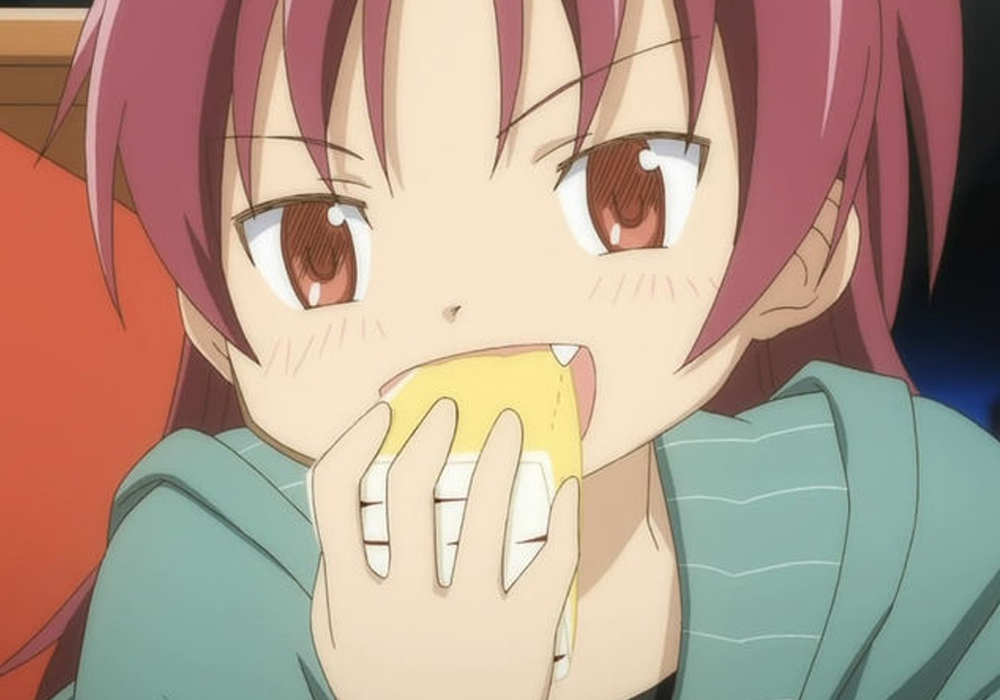 Taurus Character Traits
Let's get to know our Taurus friends first before we start our list.
Like the bull that represents Taureans, those who are born under this sign are known to be dependable, hardworking, and dedicated. They are down-to-earth and genuine, which works with the bull symbol and nature associated with this sign.
They can be quite intelligent and know how to use their smarts. When they put their minds to it, they can be quite ambitious and show mental tenacity.
You have to be honest with a Taurus, though. If you're true to them, they will show loyalty.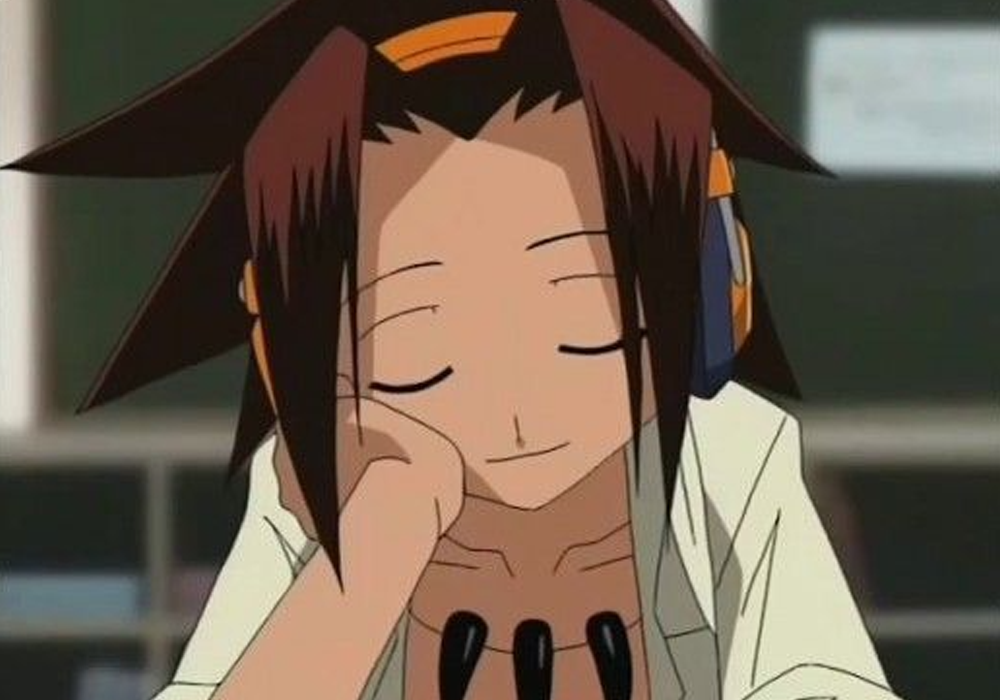 Taureans love to indulge in luxurious things every now and again. They essentially follow the "work hard, play hard" motto!
However, if they're not careful, they can get hedonistic or lean on laziness and procrastination instead. If they work too hard, they end up being perfectionists.
Like a sturdy bull, they can be a tad stubborn! And like a fierce bull, their temper can be sudden and strong too.
Let's see which anime characters fit the bill of a Taurus.
Best Taurus Anime Characters
21. Narumi Momose (Wotakoi: Love Is Hard for Otaku)
Date of Birth: May 3
Narumi harbors a secret from her colleagues and friends: she's an otaku!
She thought she wouldn't find love due to her interests. But lo and behold, it turns out her childhood friend and co-worker is the perfect boyfriend for her!
Narumi shows Taurus tendencies by being too hard on her self-image. It's never a good idea to be a perfectionist on yourself!
20. Shigeo Kageyama / Mob (Mob Psycho 100)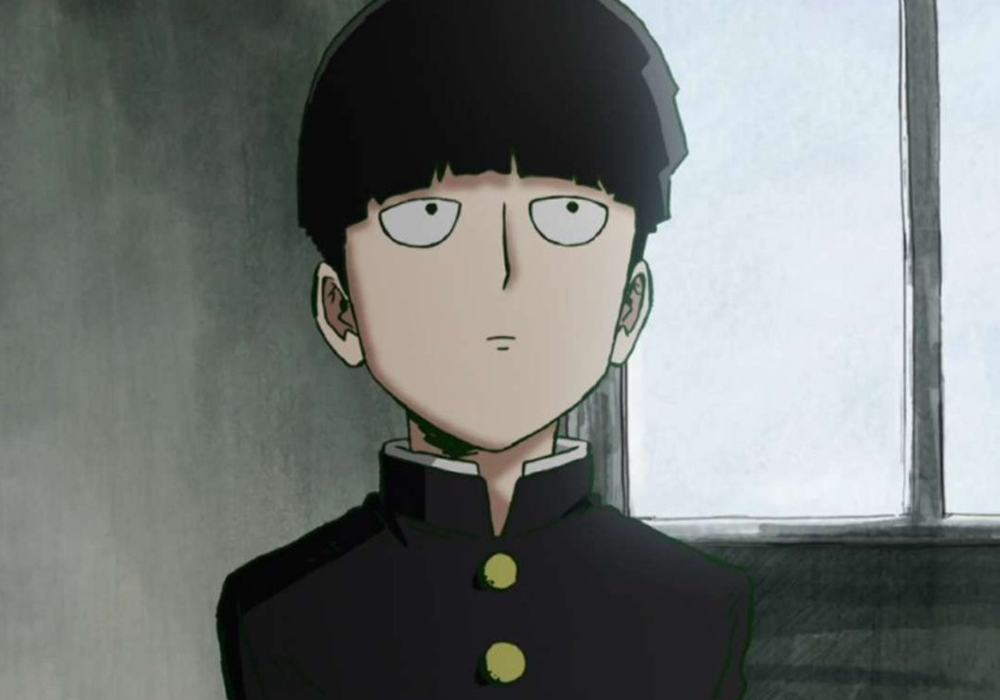 Date of Birth: May 12
This sweet boy is actually quite a powerful psychic! But despite his powers, he knows he has to work hard to improve himself and gain friends.
He is genuine and can be down-to-earth, reasonable, and understanding, even to his bullies.
19. Misaka Mikoto (Toaru Majutsu No Index)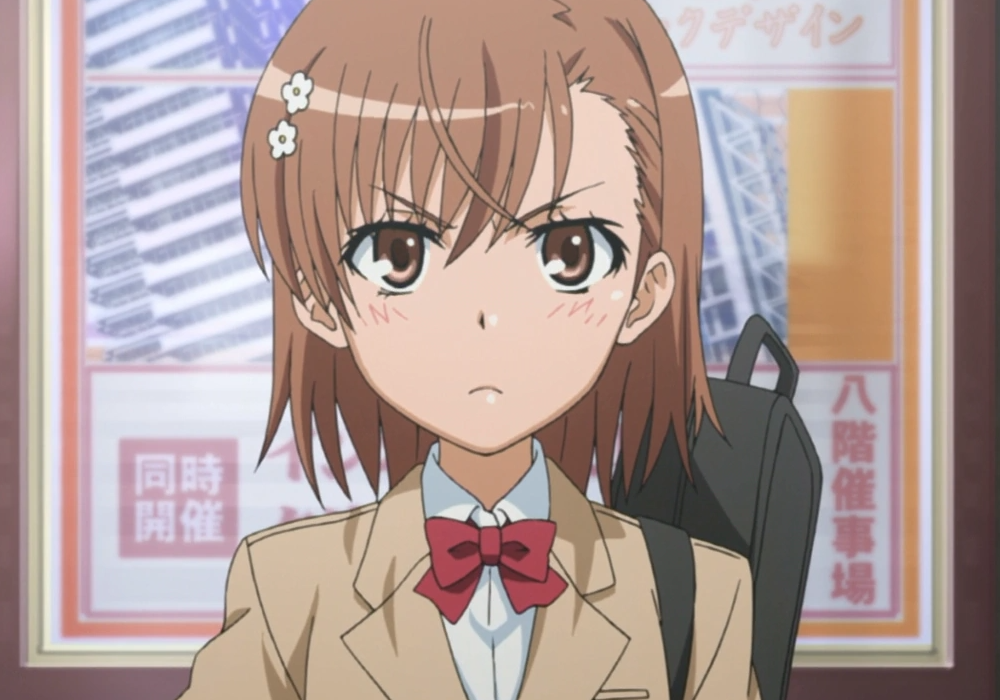 Date of Birth: May 2nd
To become a level 5 esper, Mikoto trained very hard. Thus, when she met level 1 espers, she didn't look down on them. She knows the hard work involved very well!
Aside from her Taurean hardworking trait, she is also prone to sudden bursts of anger, especially when teased by other characters.
She has a keen sense of justice, so you can definitely depend on her to chase after ne'er do wells!
18. Kira Yamato (Mobile Suit Gundam Seed)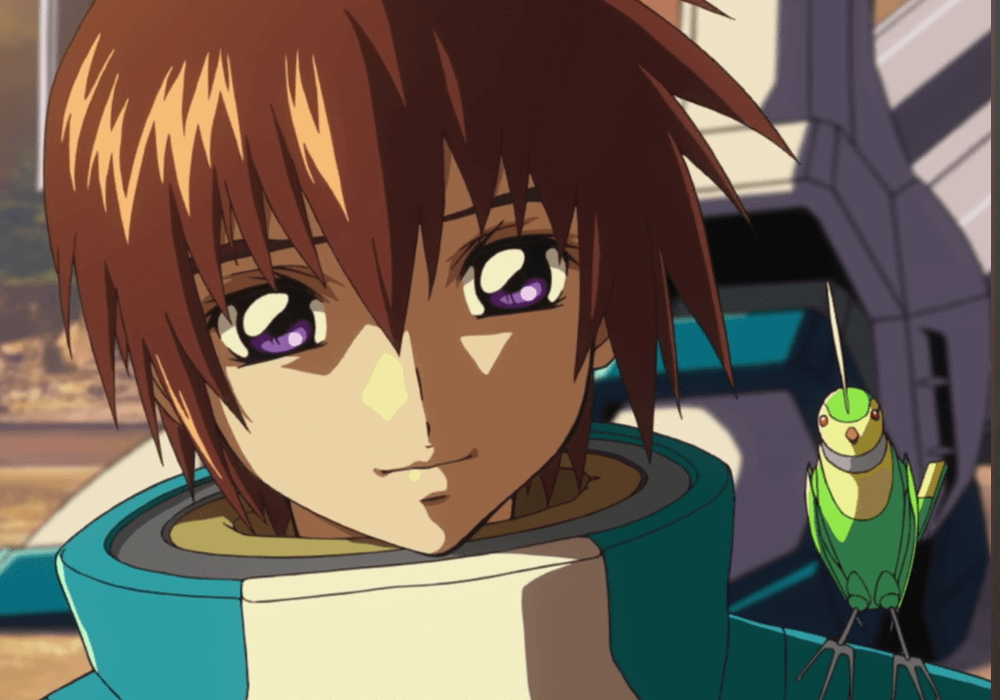 Date of Birth: May 18
At the start of the series, you can see how unsuited Kira is for all the battles around him. He isn't born for war, and he knows it and is too hard on himself about it, especially when he makes mistakes.
Still, he works very hard and dedicates himself to battle just to protect the people he loves and cares for. There is always room to grow!
17. Akimichi Choji (Naruto)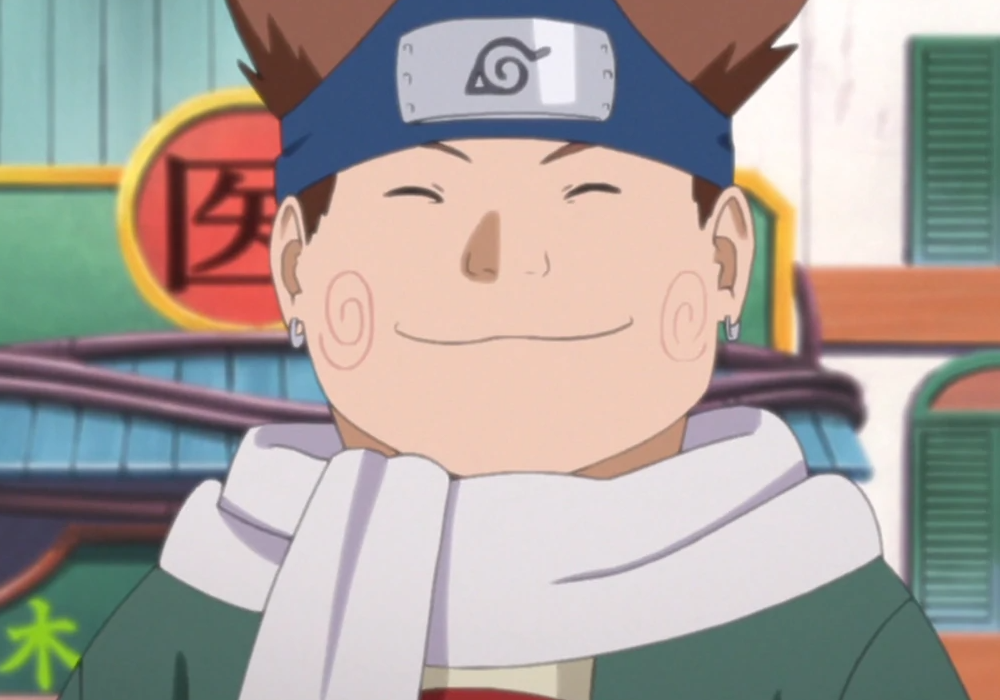 Date of Birth: May 1
Because of his weight and tendency to snack all the time, a lot of people gave him a hard time for it. It was only Shikamaru that looked past this and respected his skills.
Choji responded to this friendship with absolute loyalty. He was even willing to risk his life for Shikamaru!
Still, Choji's constant snacking does show a Taurean's preference for indulgence.
16. Shirogane Naoto (Persona 4: The Animation)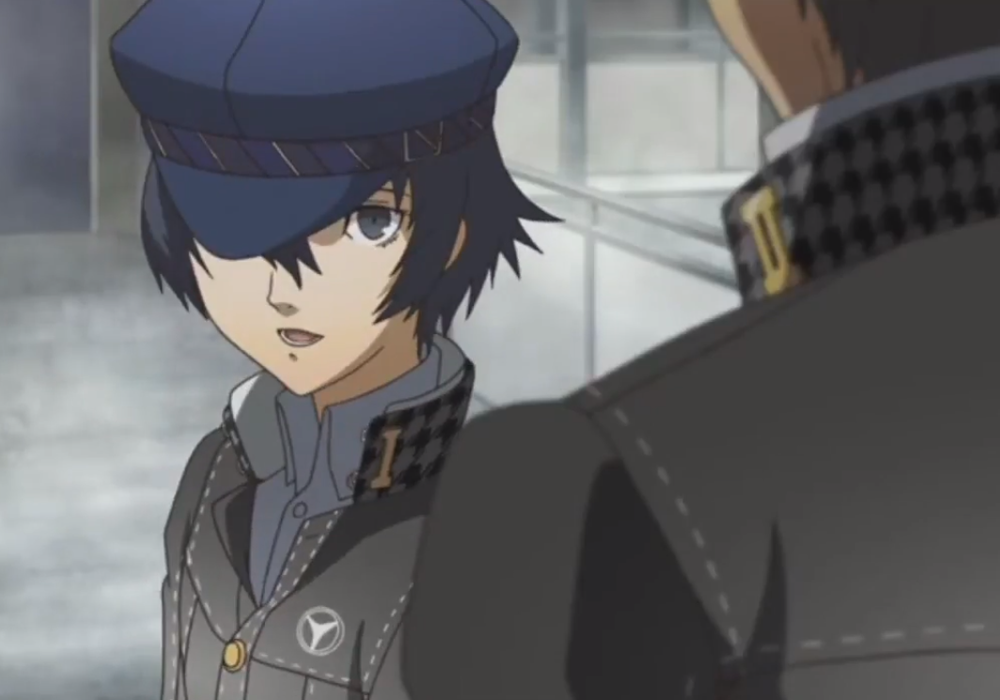 Date of Birth: April 27
As part of the renowned family of Shirogane detectives, Naoto immediately displayed intelligence and dedication to her craft.
She takes being a detective very seriously, to the point that she gets a bit rigid and stubborn.
She had a hard time adjusting to having friends at first and being comfortable with herself, a Taurus trait that shows resistance to sudden changes.
15. Kudo Shinichi / Detective Conan (Case Closed)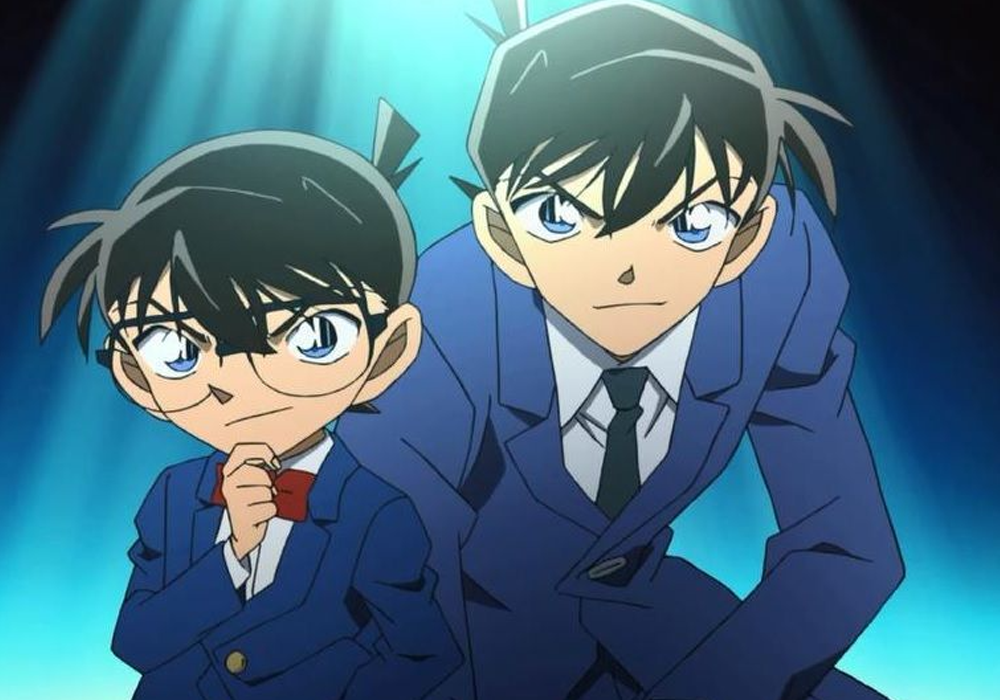 Date of Birth: May 4
Here's another Taurus detective on our list!
Even though he was only in high school, Shinichi's intelligence as a detective was already well distinguished. He's very thorough, as a detective should be!
He also shows great persistence and dedication when solving cases. And a lot of people, even the police, depend on him to solve difficult mysteries.
14. Rengoku Kyojuro (Demon Slayer: Kimetsu No Yaiba)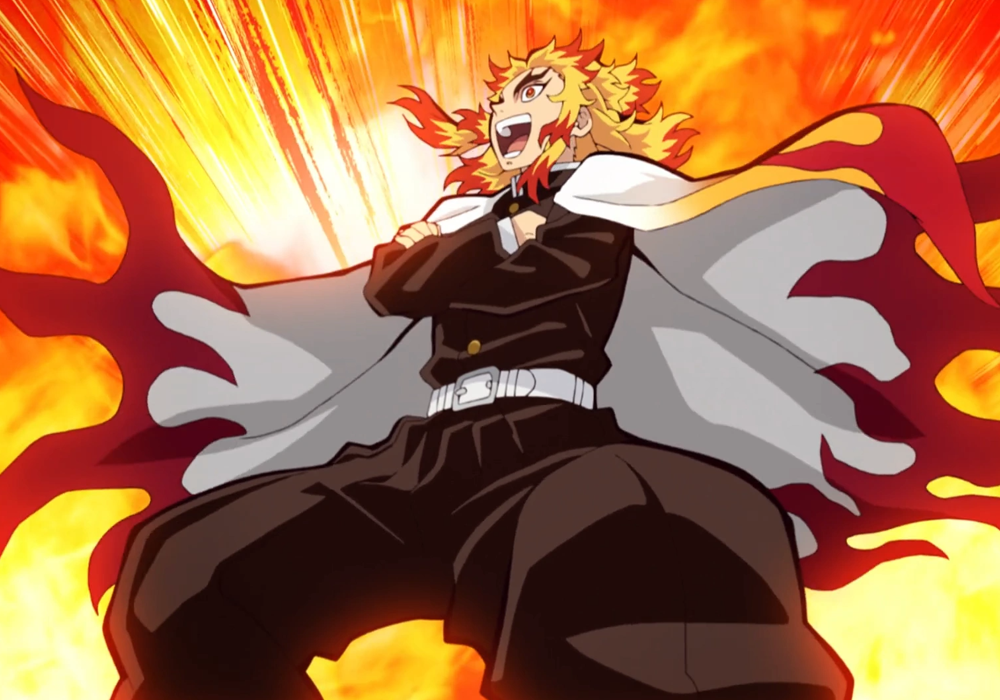 Date of Birth: May 10
Rengoku might seem boisterous and cheerfully eccentric most of the time, but he shows his tenacity when things get serious.
He was trained from a very young age, instilled with morals that he has to be strong to defend the weak. Thus, you can depend on him when it comes to demon hunting!
Yes, he can be loud and spirited, but he is also an intelligent tactician.
13. Niijima Makoto (Persona 5: The Animation)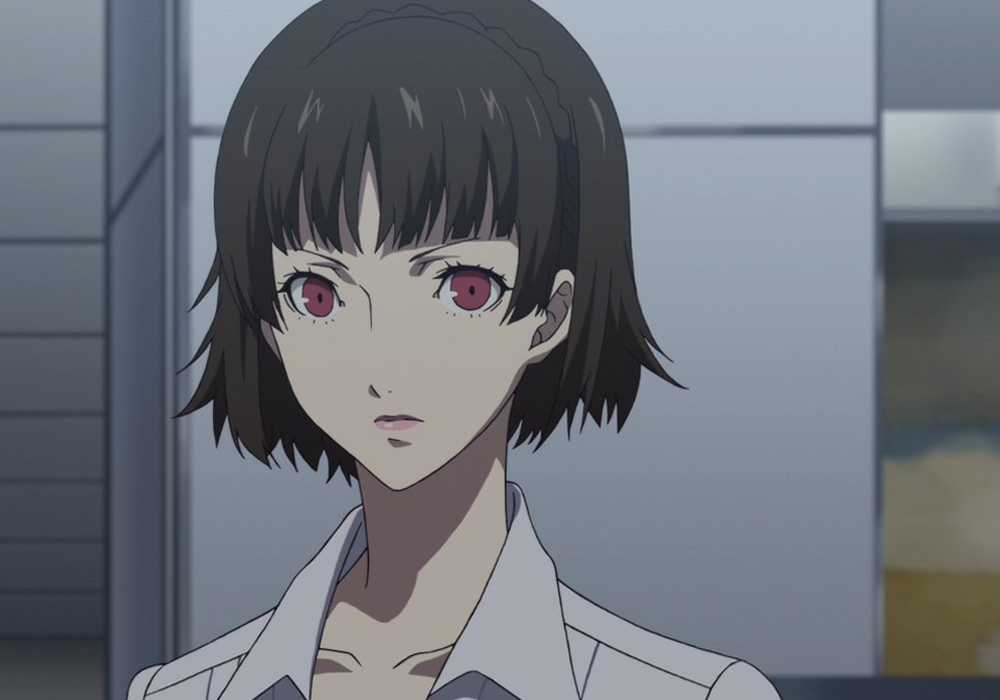 Date of Birth: April 23
Smart and capable, Makoto shows her Taurean traits through her intelligence and reliability. She works hard, not just for her grades and president student council duties, but for her friends and family too.
Because of her experience with corrupt and dishonest adults, she developed a disliking towards certain authorities. She was powerless against them and was even too critical of herself, but the P5 crew helped her out of her predicament.
Another Taurus trait that Makoto shows is her temper. Normally, she is calm and level-headed, but Ryuji being silly can summon the bull-like tempter within her!
12. Morinozuka Takashi (Ouran Highschool Host Club)
Date of Birth: May 5
If there's one Taurean trait you can use to describe Mori, it's dependable. This silent and stoic member of the host club shows his warmth by always being there for his friends.
He might not say a lot, but he is regarded as a wise adviser. Without any second thought, he will be there to help or offer advice you need.
11. Ikari Gendo (Neon Genesis Evangelion)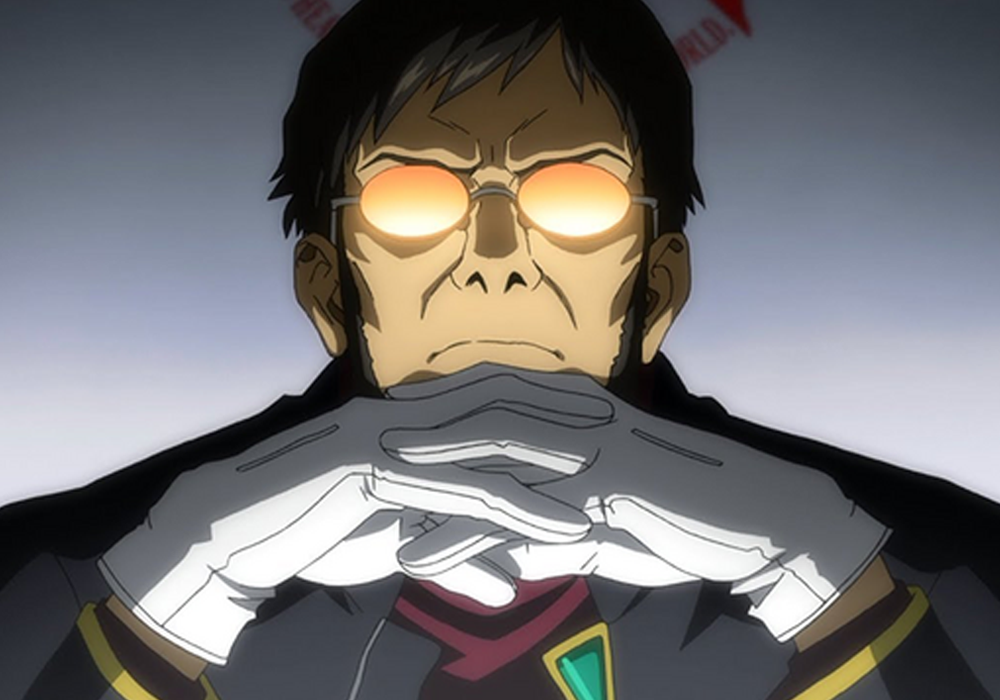 Date of Birth: April 29
One of the worst and best traits of a Taurean manifests in Gendo.
To reach his goal, Gendo can be relentless, overly critical, and a perfectionist, even to his own kid.
The flip side to that coin is his loyalty and unyielding love. Such traits would've been heart-warming if only they didn't cause catastrophic effects on others.
10. Kirby (Kirby: Right Back at Ya!)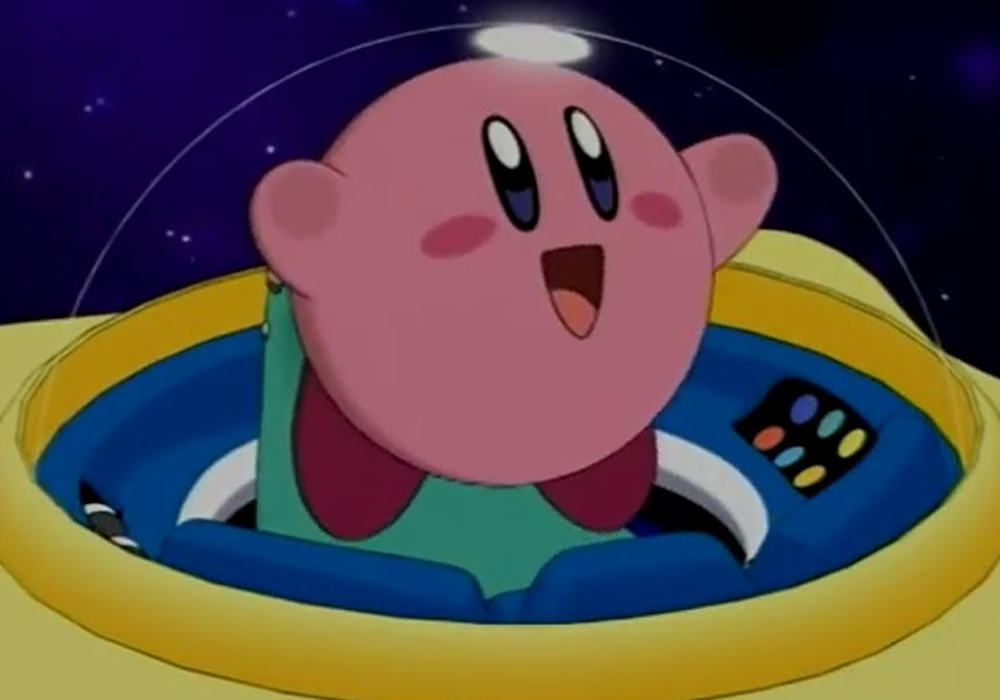 Date of Birth: April 27
After crash landing on the planet Popstar, Kirby quickly made new friends and became a true and loyal ally to them in their quest to defeat the evil emperor Nightmare.
As a character, Kirby is not complicated at all. He likes to help his friends, indulge in delectable treats, and squash evil whenever he sees it. He's adorable too!
9. Monkey D. Luffy (One Piece)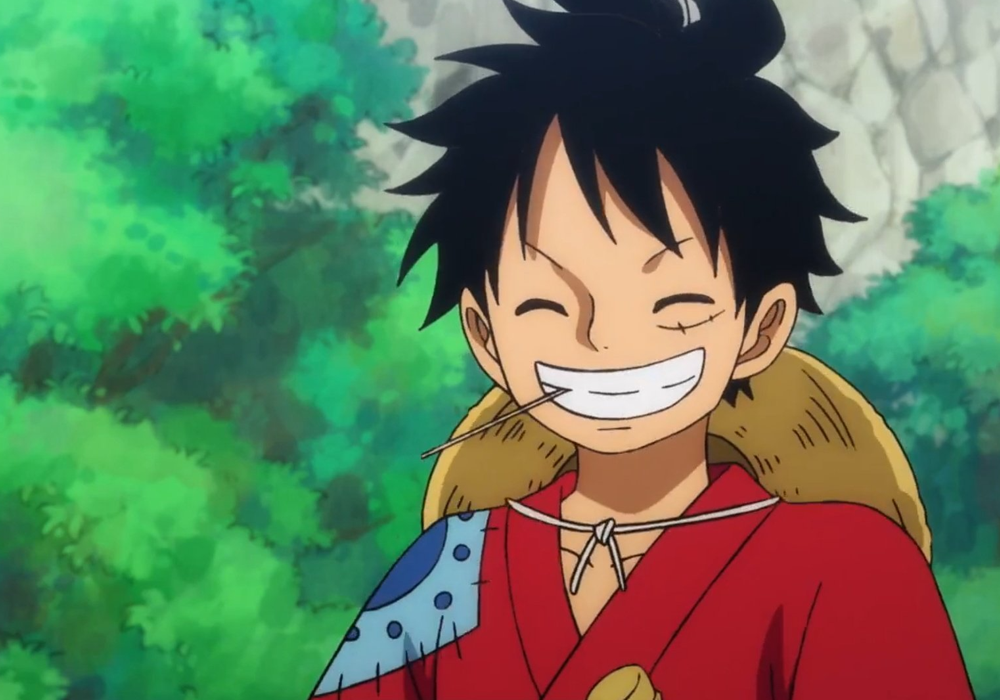 Date of Birth: May 5
Yep, this future Pirate King is definitely a Taurean!
He's dedicated to his goal, often undergoing extreme training and fighting just to get to the next step.
When it comes to injustices, you bet you can rely on him for help! That's basically how he got his crew – he was there when they needed him.
And, of course, his love for scrumptious meat-filled meals is a huge part of his character. May your dreams be yours soon, king!
8. Asakura Yoh (Shaman King)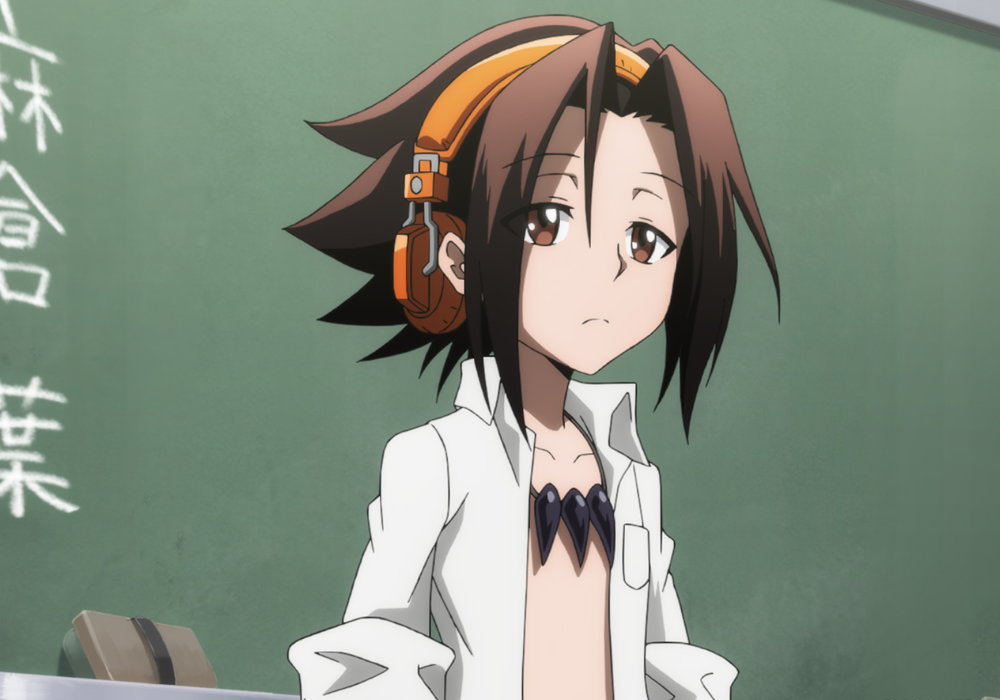 Date of Birth: May 12th
Yoh definitely personifies the chill lifestyle that a lot of Taureans enjoy. His favorite motto is "Everything will work out."
In a way, that's a good mindset to have, especially for overly critical Taureans. But Yoh can get too laid-back and carefree, to the point of slacking.
That's something a Taurus has to watch out for!
7. Gon Freecs (Hunter X Hunter)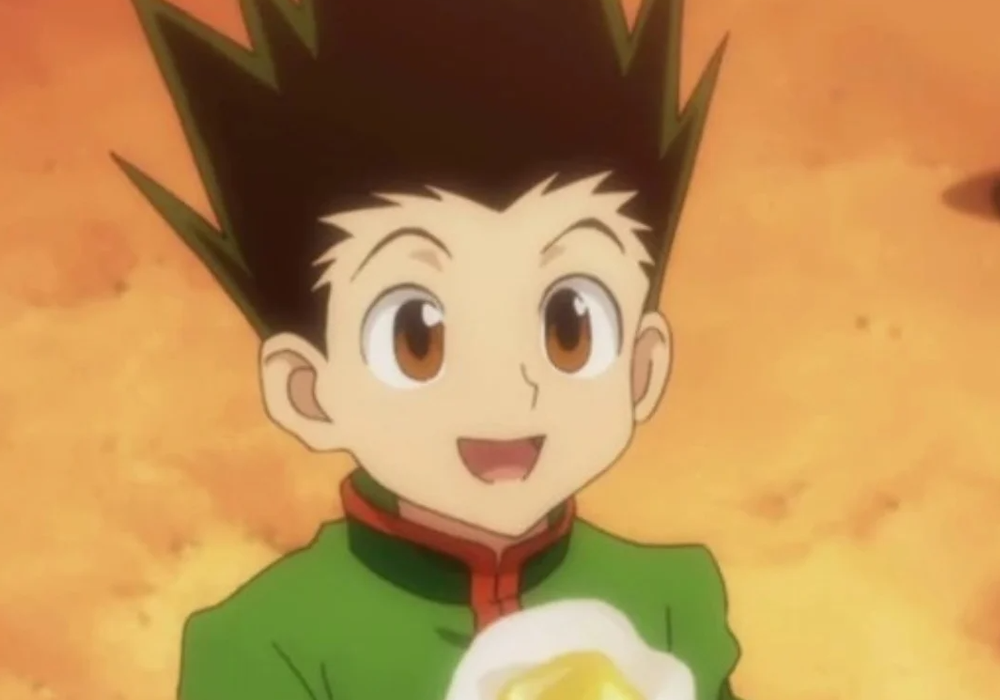 Date of Birth: May 5
Numerous times, Gon has shown how persistent, dedicated, and hardworking he is when it comes to hunter missions or finding his dad.
His genuine nature shines through, often impressing his enemies.
He's also very loyal and true to his friends, like how he completely trusts Killua. And when he loses a comrade, he reacts in a devastating way, as seen during the Chimera Ant arc.
6. Piccolo (Dragonball Series)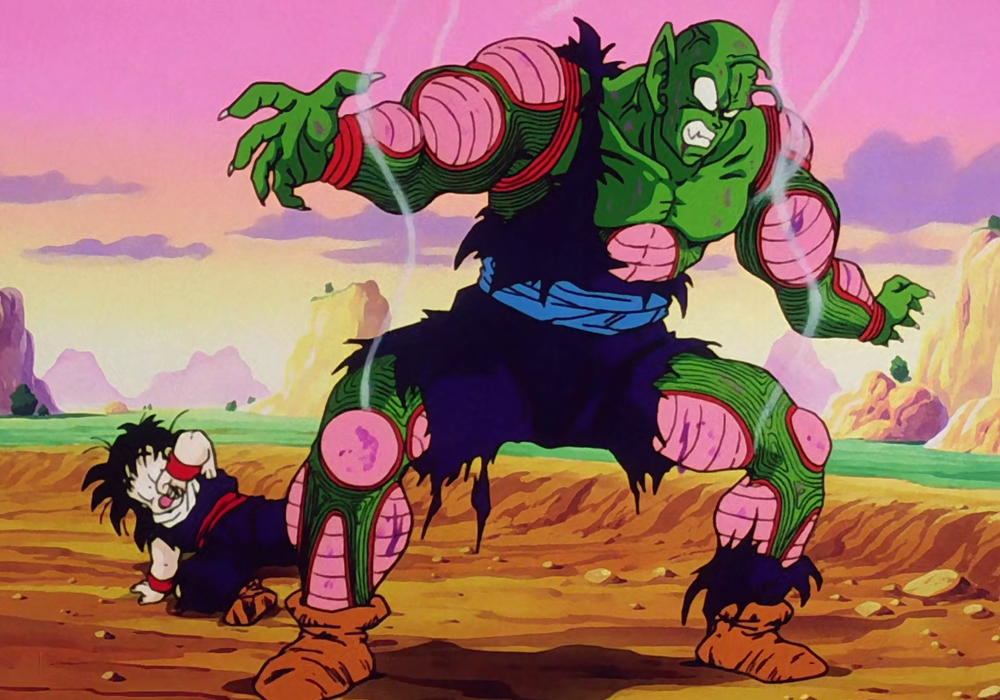 Date of Birth: May 9
If you want a great example of a dependable Taurus, look no further.
Due to deaths and training, Goku was away from his family and friends multiple times. In particular, he was away for a huge chunk of Gohan's life.
And who do you think filled in the role for him? That's right, freakin' Piccolo right here!
Piccolo provided stability in Gohan's life when Goku was not around. He worked hard to train Gohan for any future threats. Gohan was even proud to wear his Gi as a sign of respect to his mentor.
Piccolo can be a bit of a perfectionist, though, as seen when he was training Gohan. We all know it came from a place of concern and care. You just gotta dodge, Gohan!
5. Chitanda Eru (Hyouka)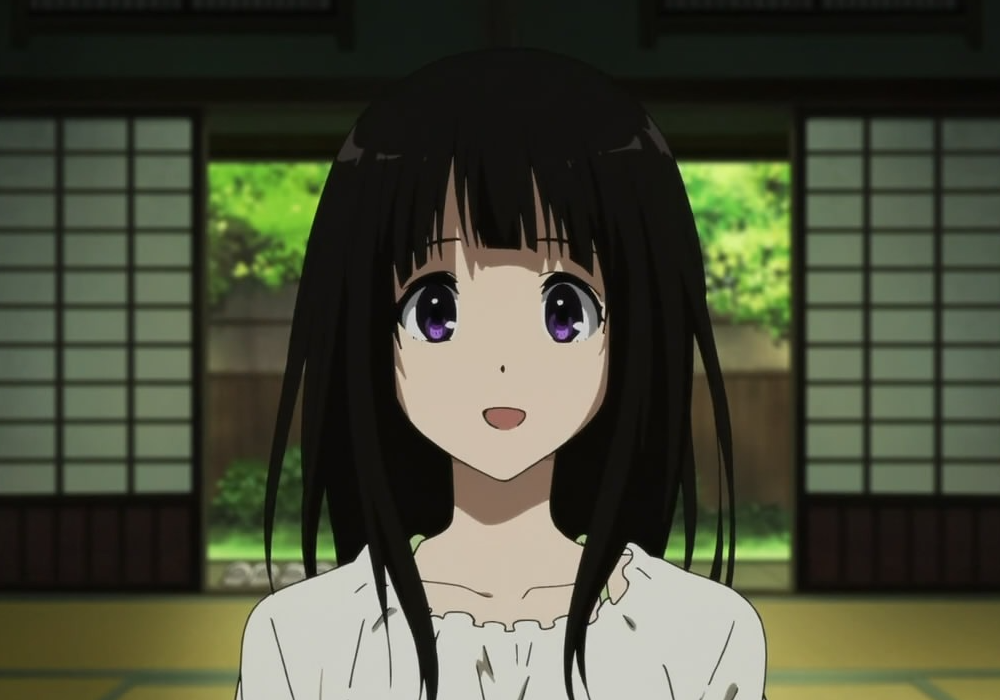 Date of Birth: April 24
Curious about Chitanda's Taurus traits? Well, one thing that definitely stands out for her is her persistence.
She wanted to know more about her uncle, and she wasn't willing to stop until she could see the whole picture.
Once she sets her mind, she can be really dedicated and thorough about it, even to the point of being stubborn.
But all that hard work paid off in the end, and the mysteries were uncovered.
4. Tifa Lockhart (Final Fantasy 7: Advent Children)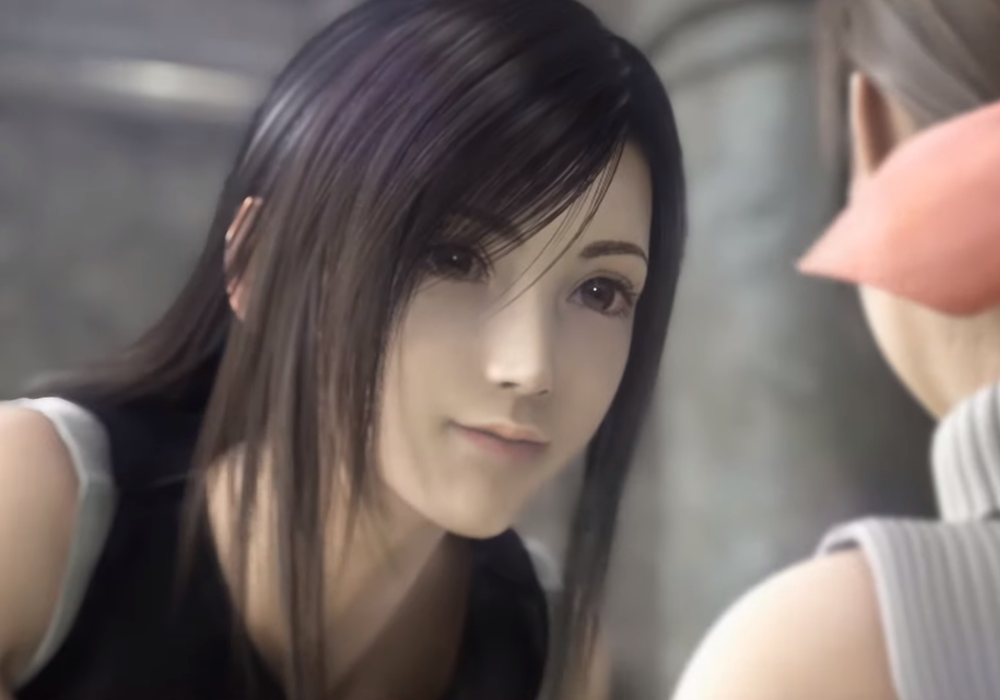 Date of Birth: May 3
If you know your Taurus traits, then you'd know how much of a Taurean Tifa is.
Prior to the events of Advent Children and even throughout the whole movie, Tifa shows her unrelenting spirit to aid her friends and family.
Tifa is a dependable teammate, capable of fighting enemy hordes and being understood when it comes to matters of the heart. She is patient with Cloud throughout his turmoil.
All she asks is a little honesty and trust.
3. Inuzuka Kohei (Sweetness and Lightning)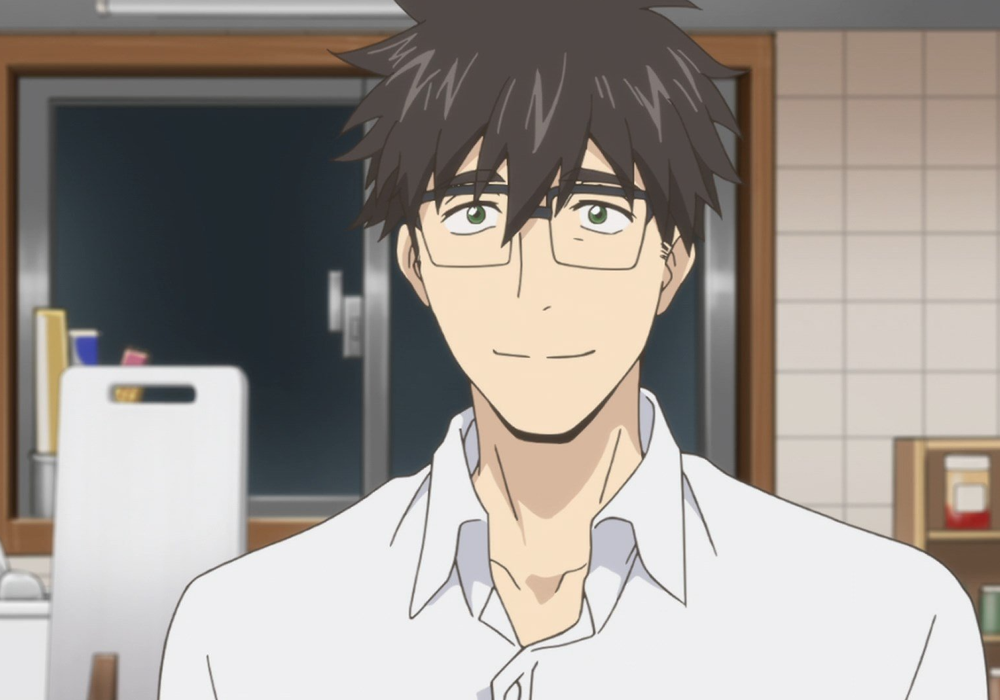 Date of Birth: April 25
As a recently widowed father, times are tough for Kohei and his daughter Tsumugi. But like a true-blue Taurean, Kohei shows the sturdiness, dedication, and hard work of a Taurus.
Despite being swamped with teacher work, Kohei strives to give Tsumugi home-cooked meals. He actually doesn't know how to cook, but he takes up this challenge for his daughter.
Throughout the show, you slowly see Kohei learn recipes and improve his cooking skills.
Like other Taurean, he wants his daughter to enjoy scrumptious meals. These dishes are cooked with love from a father, however!
2. Honda Tohru (Fruits Basket)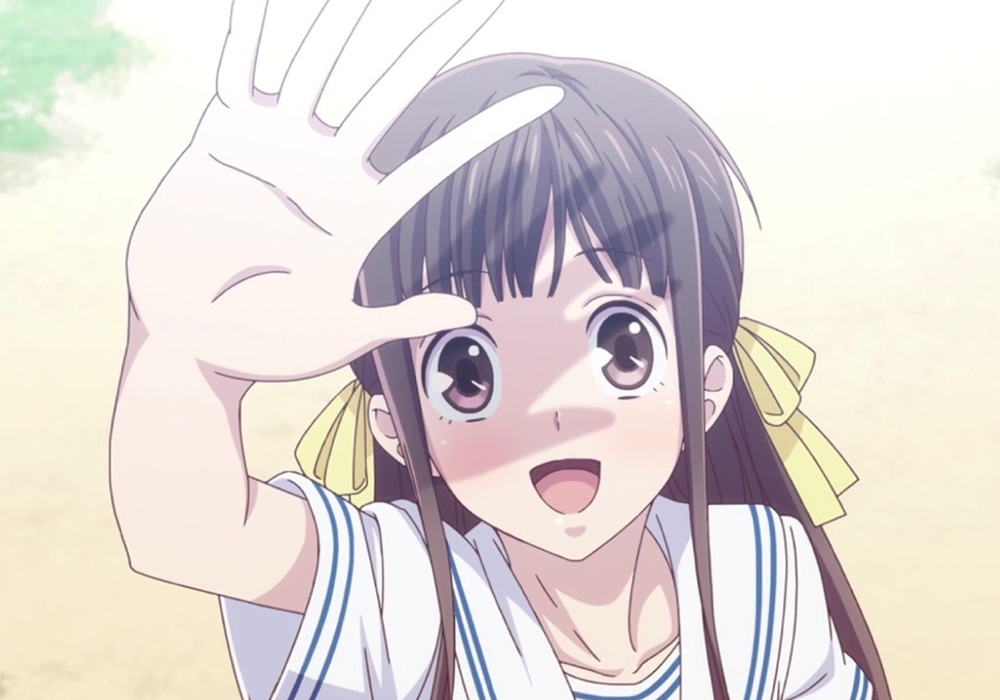 Date of Birth: May 6
Life was tough for Tohru. She lost her mother, her relatives were bickering, and she had no other home to go back to.
But like a sturdy and resilient Taurean, Tohru camped her way through it. That is until the Sohma family found her.
With the Sohmas, Tohru showed her genuine self and eagerness to help. She is patient and understanding with their unique situation, especially with Kyo's outbursts early on.
Tohru is another great example of a dependable Taurean you can rely on.
1. Sakura Kyouko (Magica Madoka)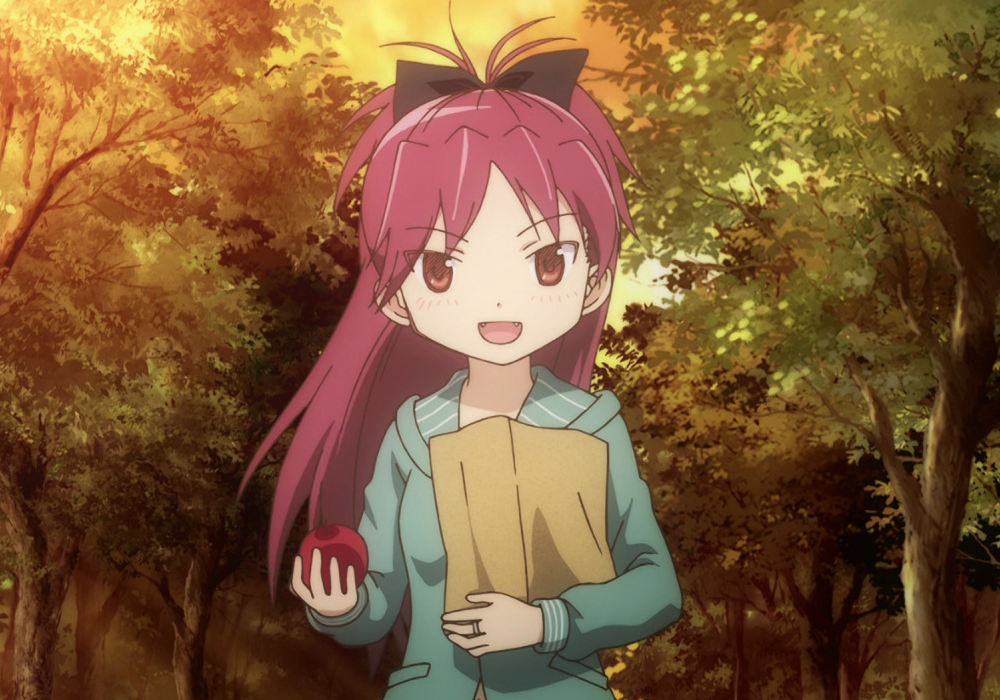 Date of Birth: May 9
With all these great Taurus anime characters, it was tough to choose the best one. But ultimately, we have to hand it to Kyouko from Magica Madoka.
Although her family was a happy one, they were poor and struggling. Kyouko wanted to help and be the dependable sister to her loved ones.
And so she agreed to Kyubey's contract and became a magical girl in exchange for a more financially stable situation. Unfortunately, this was a disaster for Kyouko and her family.
Her yearning for stability and the finer things in life ended in such a devastating way. She didn't even want it out of greed but just for her family, which makes the whole thing quite tragic.
You deserve all the Pocky, Kyouko!
You might also be interested in: